When writing about builds it's far too easy to focus on their mechanical make up and completely neglect the human elements like friendships and memories created in tandem with the final driveable product.
The talking points of Mike's '68 Karmann Ghia build –namely the extremely low static ride height, the turbo Subaru power plant, and almost impossibly well done rattle can finish– would make a great read but simply prattling those items off with a few filler words would only at best tell half the story.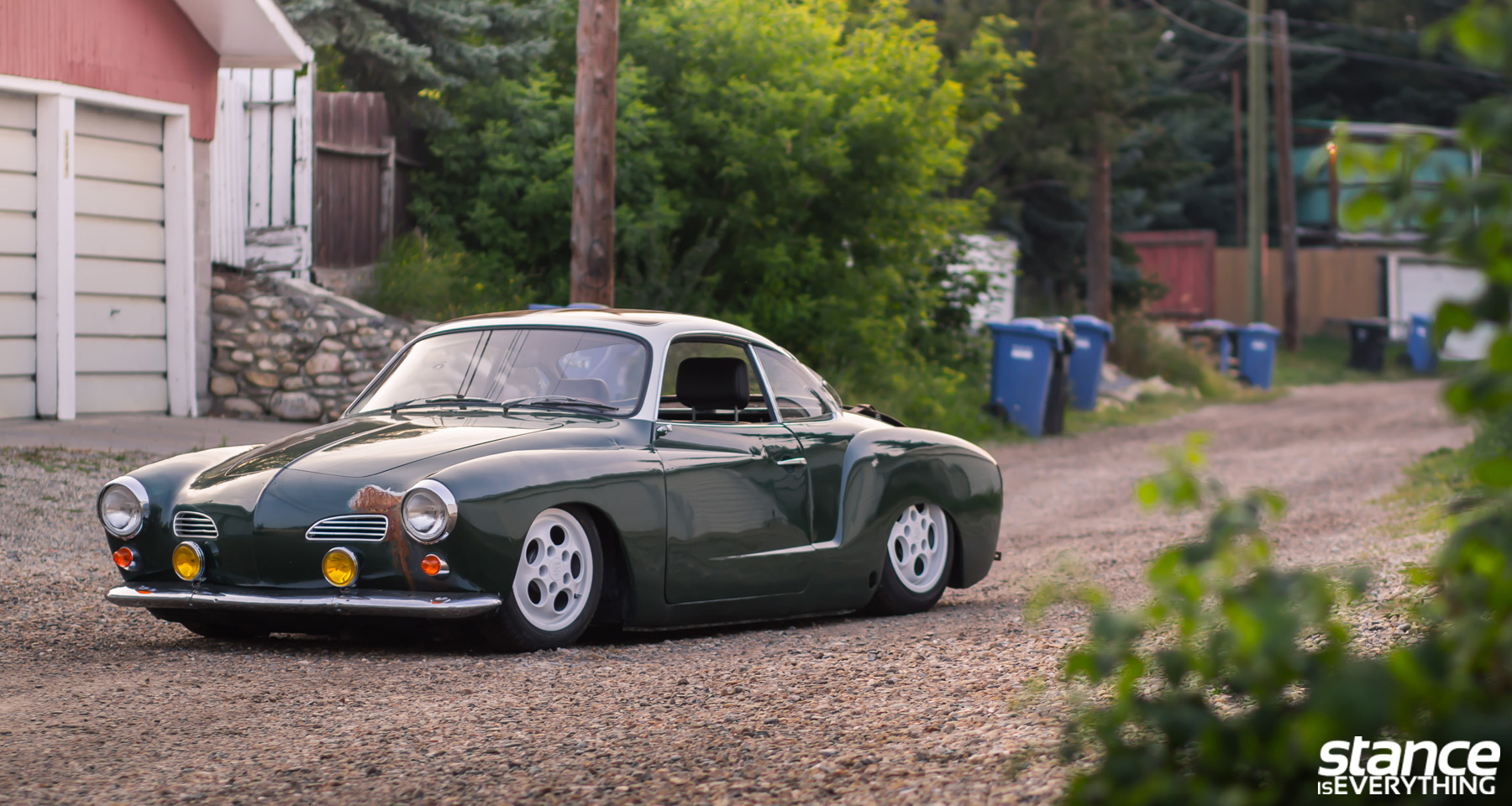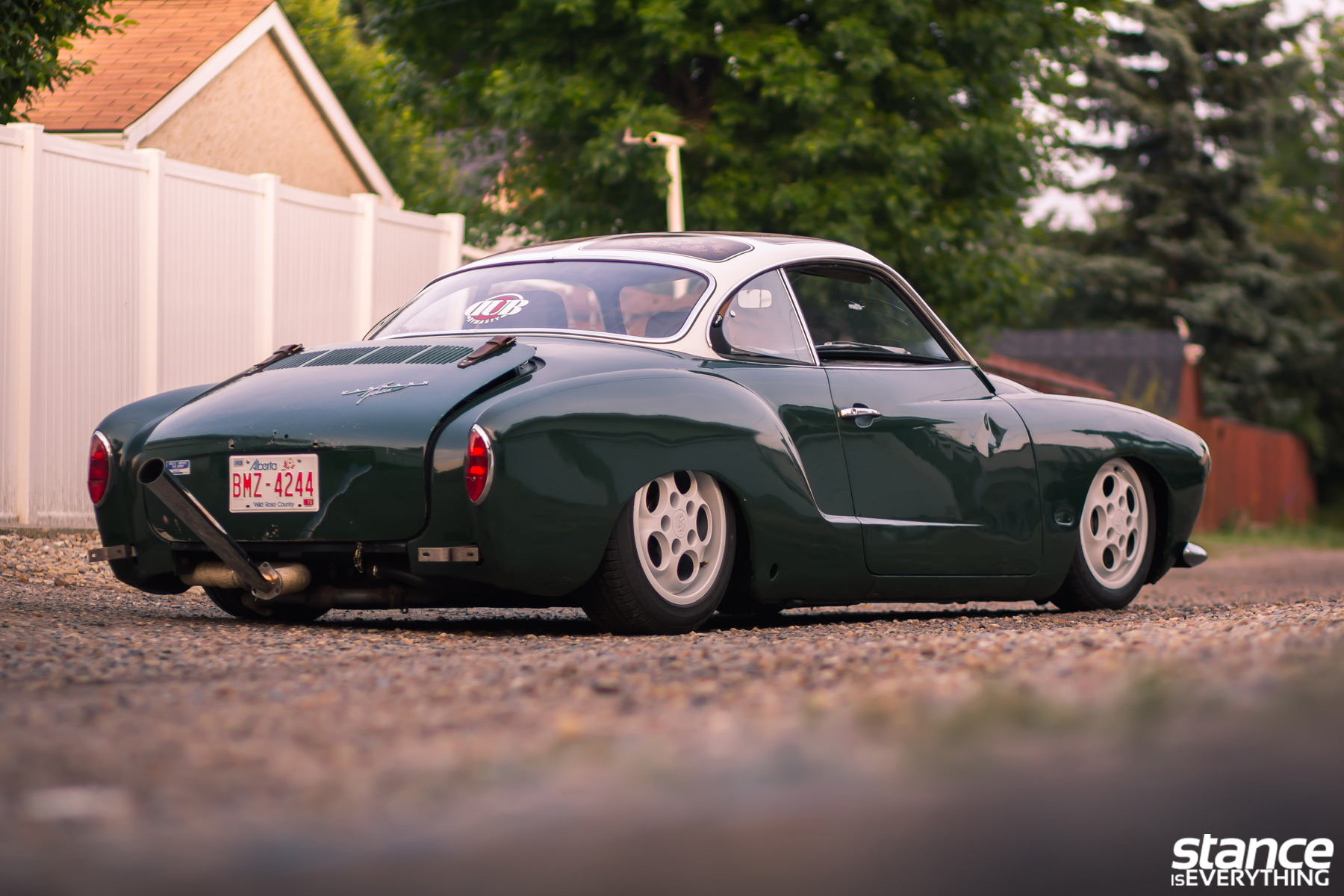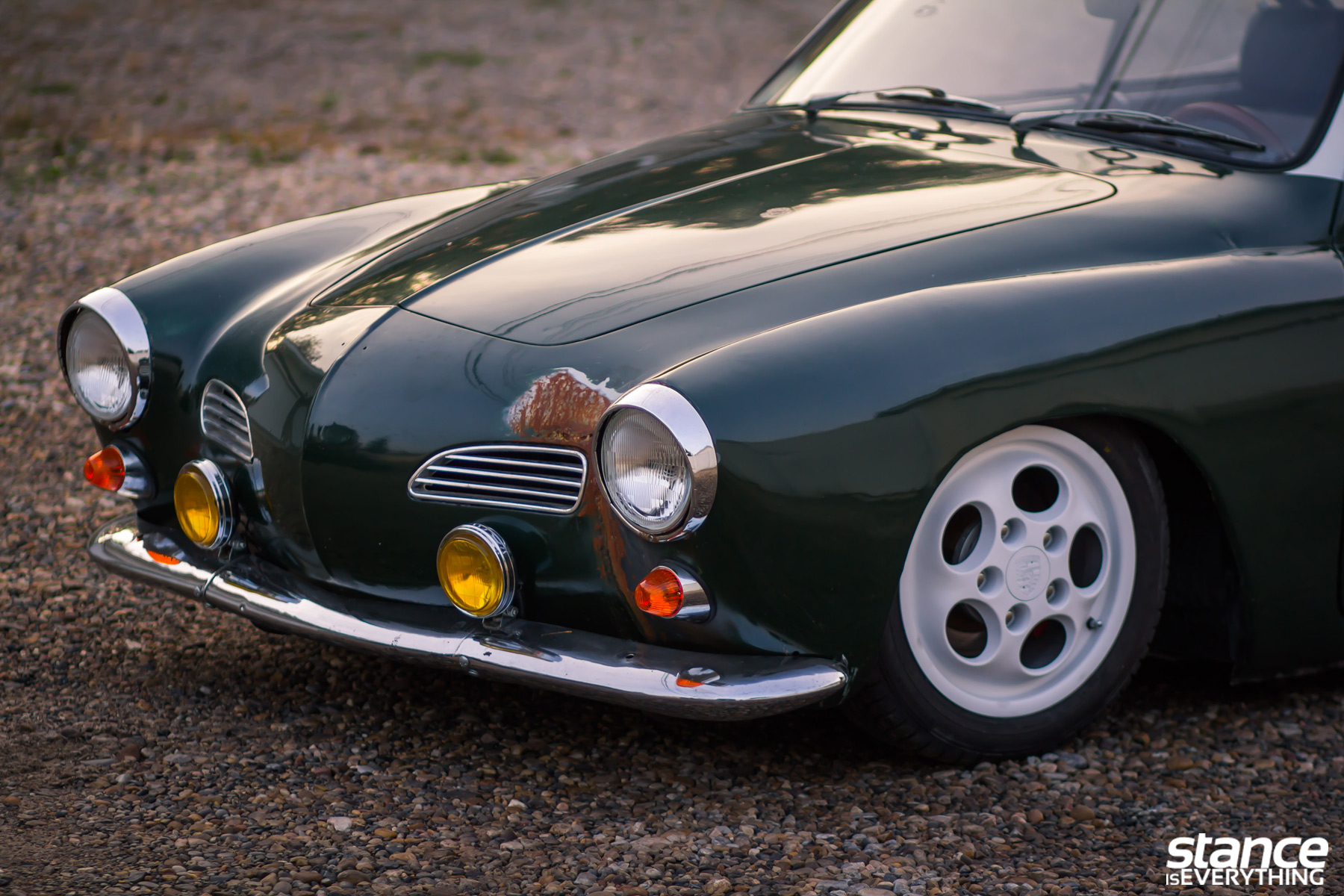 Mike has been a Volkswagen enthusiast for some time now and before his departure from the GTA he built numerous air and water-cooled projects, some of which still roam the area today.
A few years ago he parted with all his wheeled possessions so that he could pack up and migrate west to the oil rich lands of Calgary.
Like any true enthusiast his passion followed him and through a camera, Neal (a mutual friend), and a surrogate vehicle purchase Mike ended up meeting Jesse.
Jesse was another seasoned Volkswagen enthusiast who had a slight 'gotta catch 'em all' vehicle acquisition problem.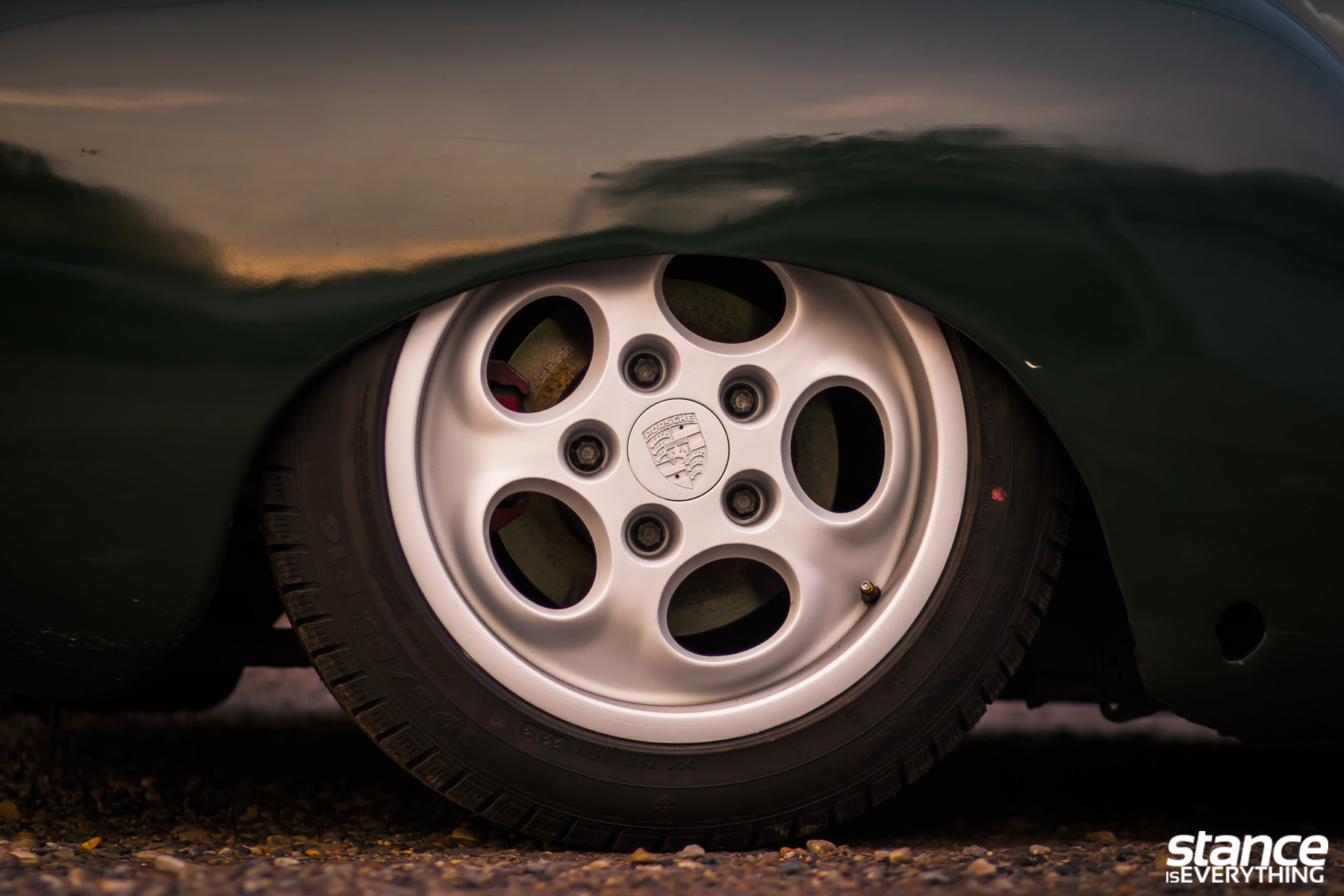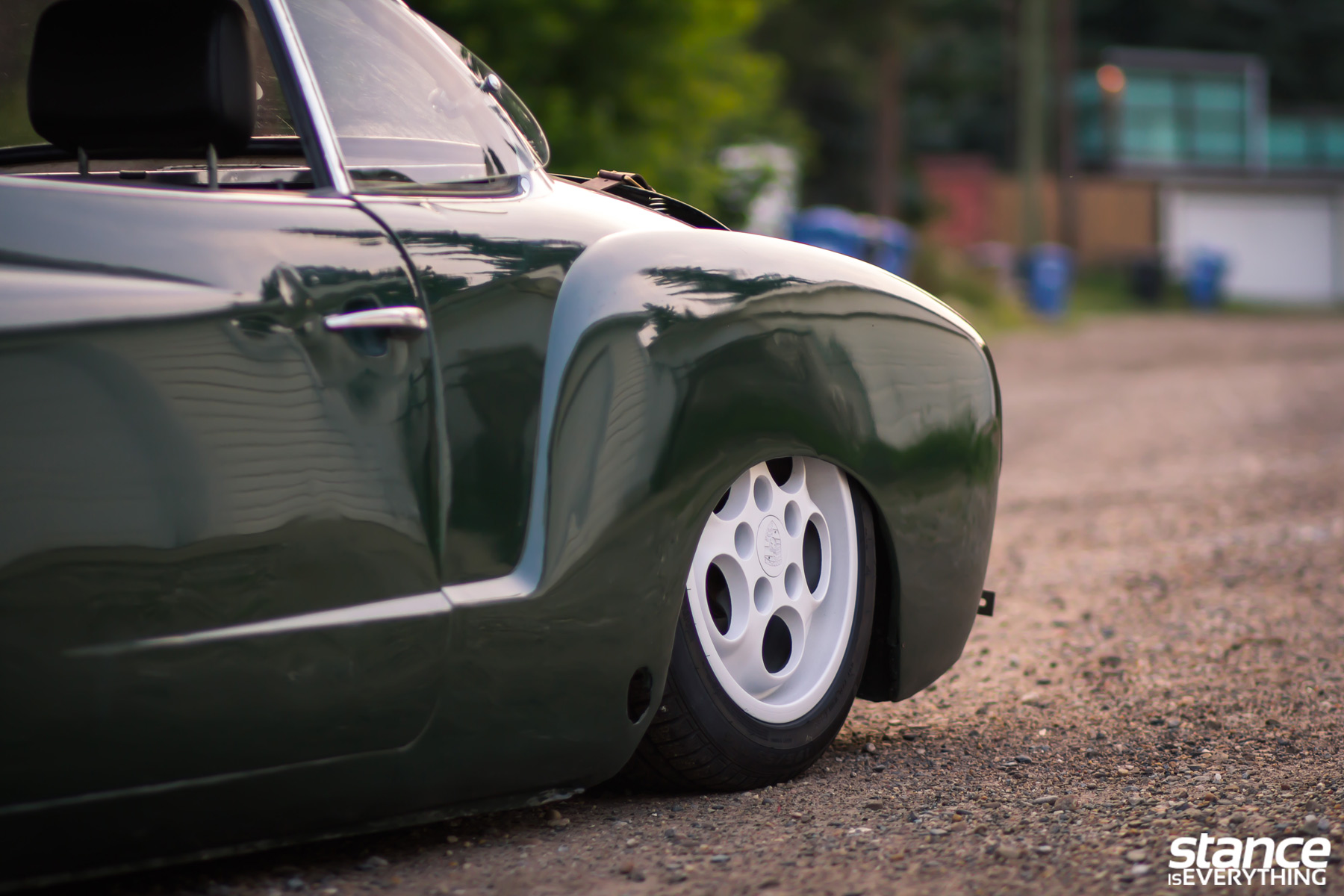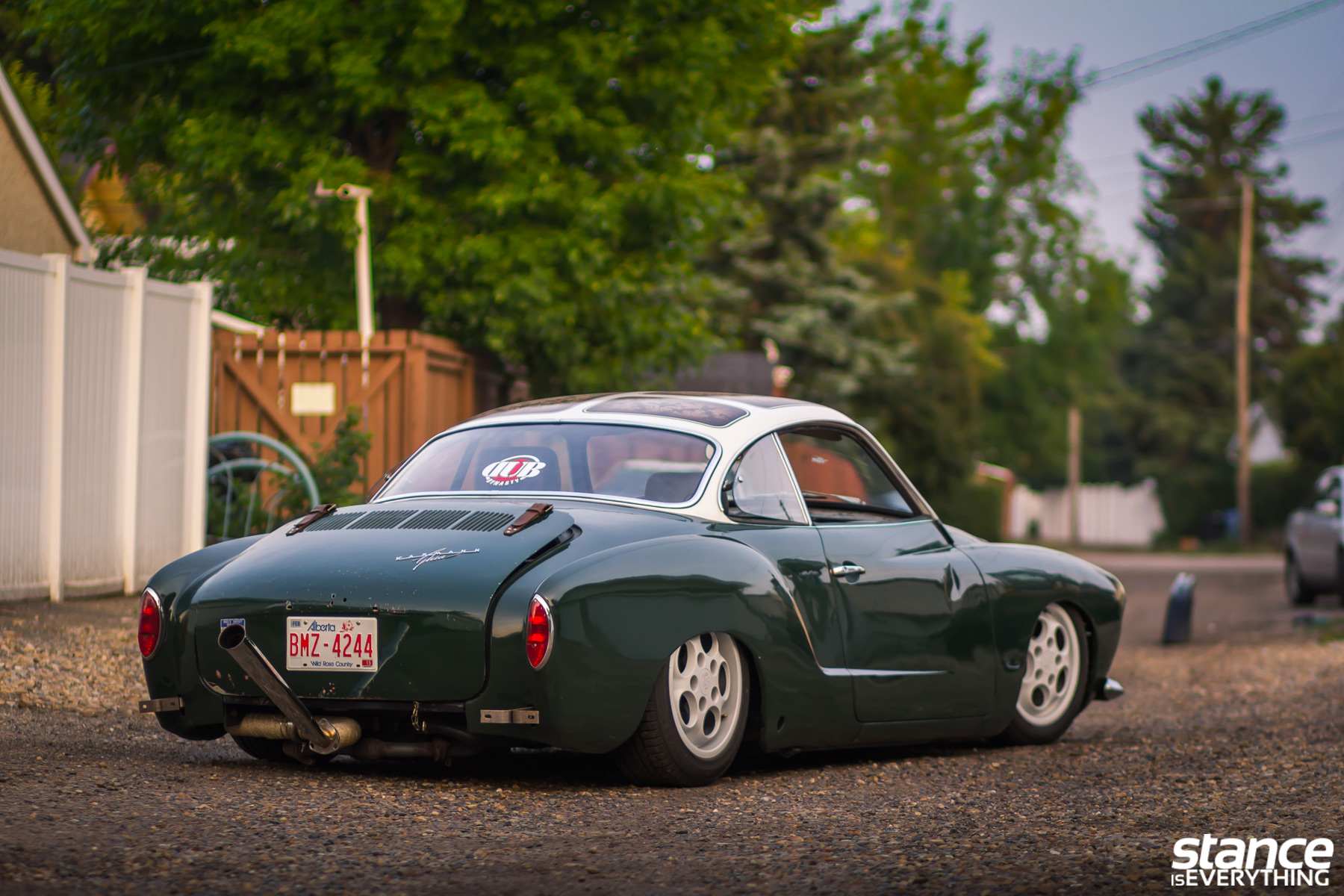 Forging a quick friendship based around a love of beards, VWs, impractical ride heights, and a good time Mike and Jesse quickly began talking shop and in short order previous builds and future projects began to be the focal point of their conversations.
A bit of back and forth revealed that Jesse was keen to sell one of the cars in his collection, and Mike was equally keen to wrench on something new.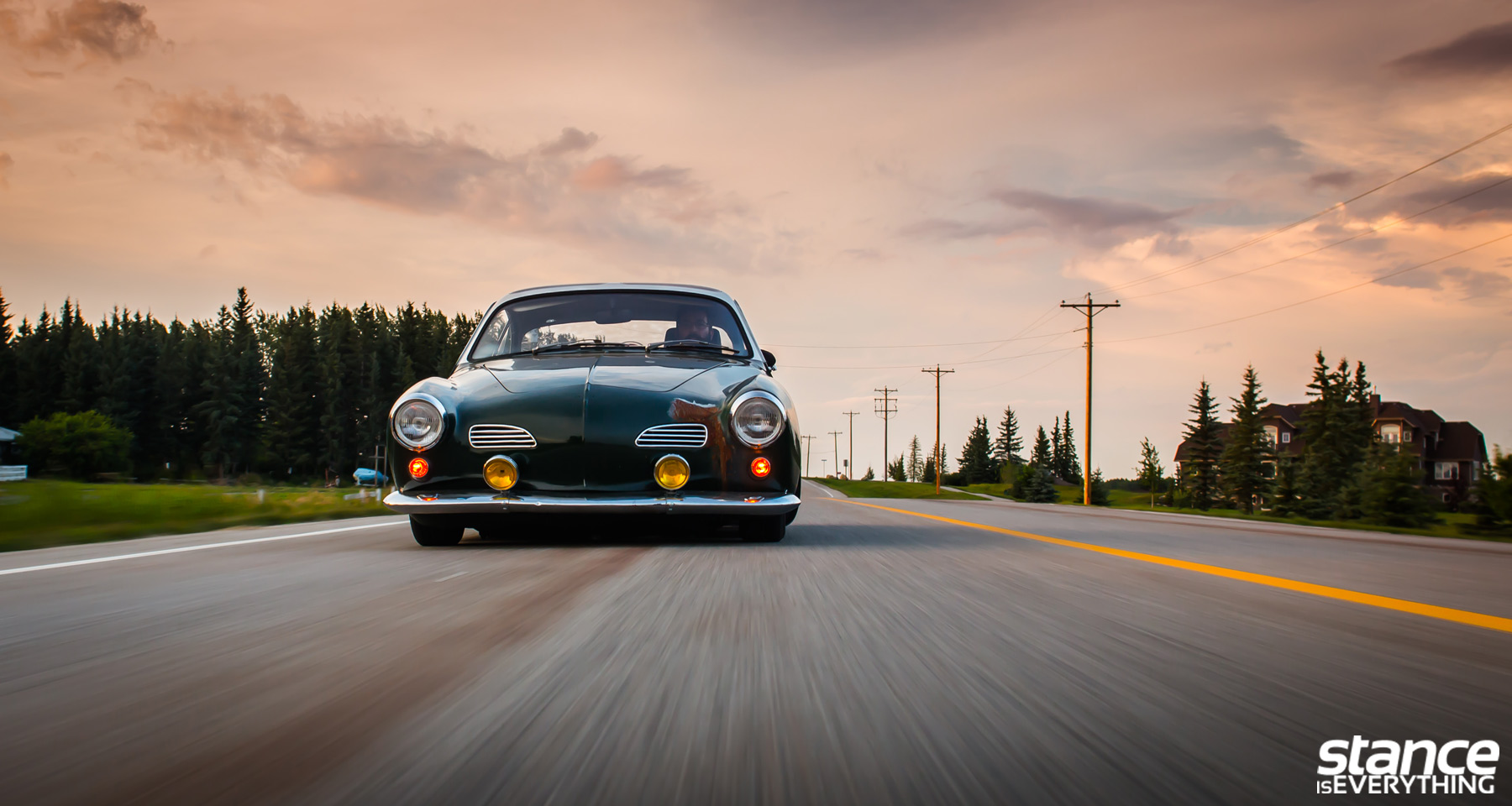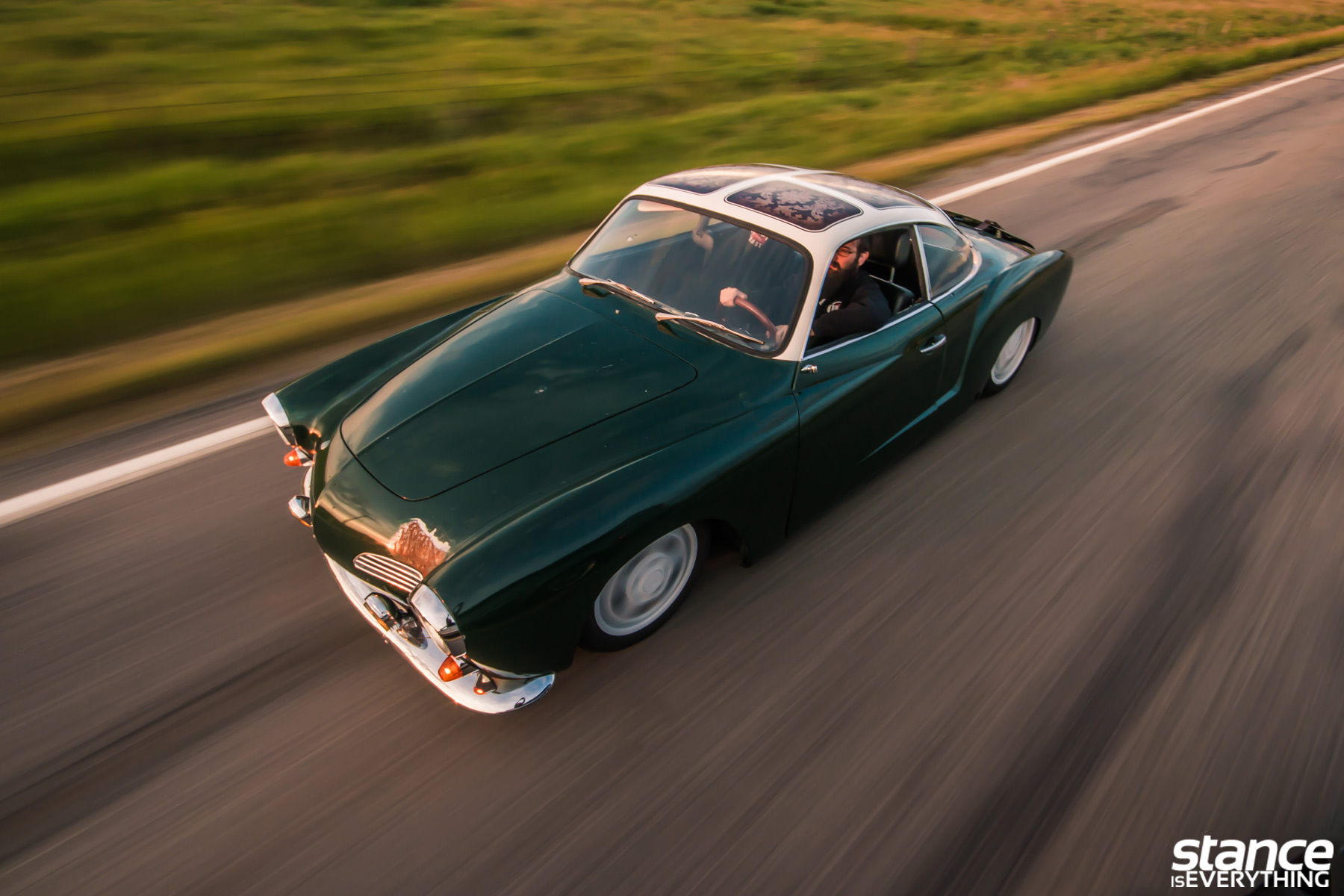 The 'problem' was Jesse wanted to sell Mike a Karmann Ghia, and up until that point Mike had no real interest in that particular platform.
As a friend with Mike's best interests at heart, Jesse was persistent that Mike should own the car and by his urging Mike dug a little deeper into the Ghia community and found the inspiration he needed to start the build.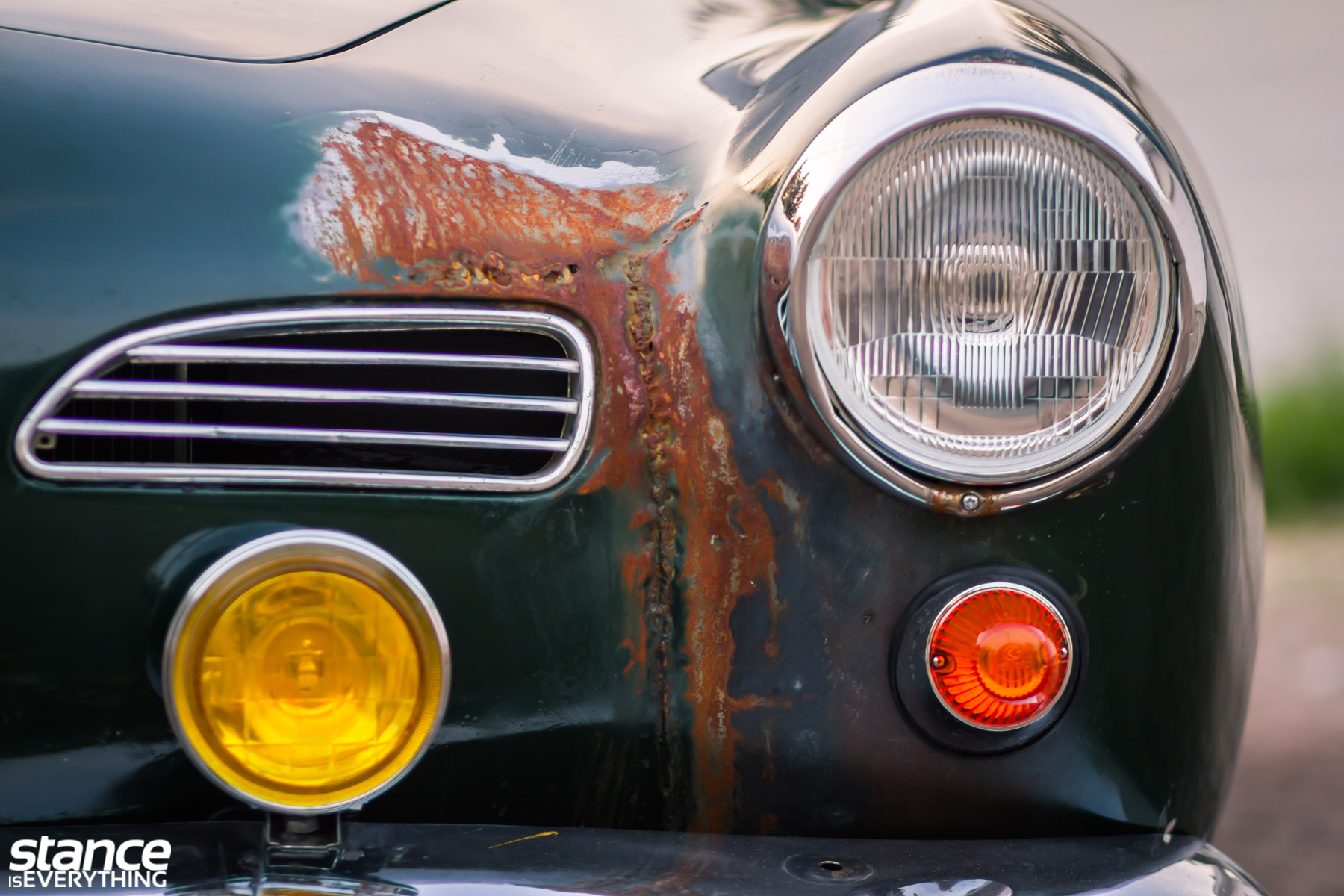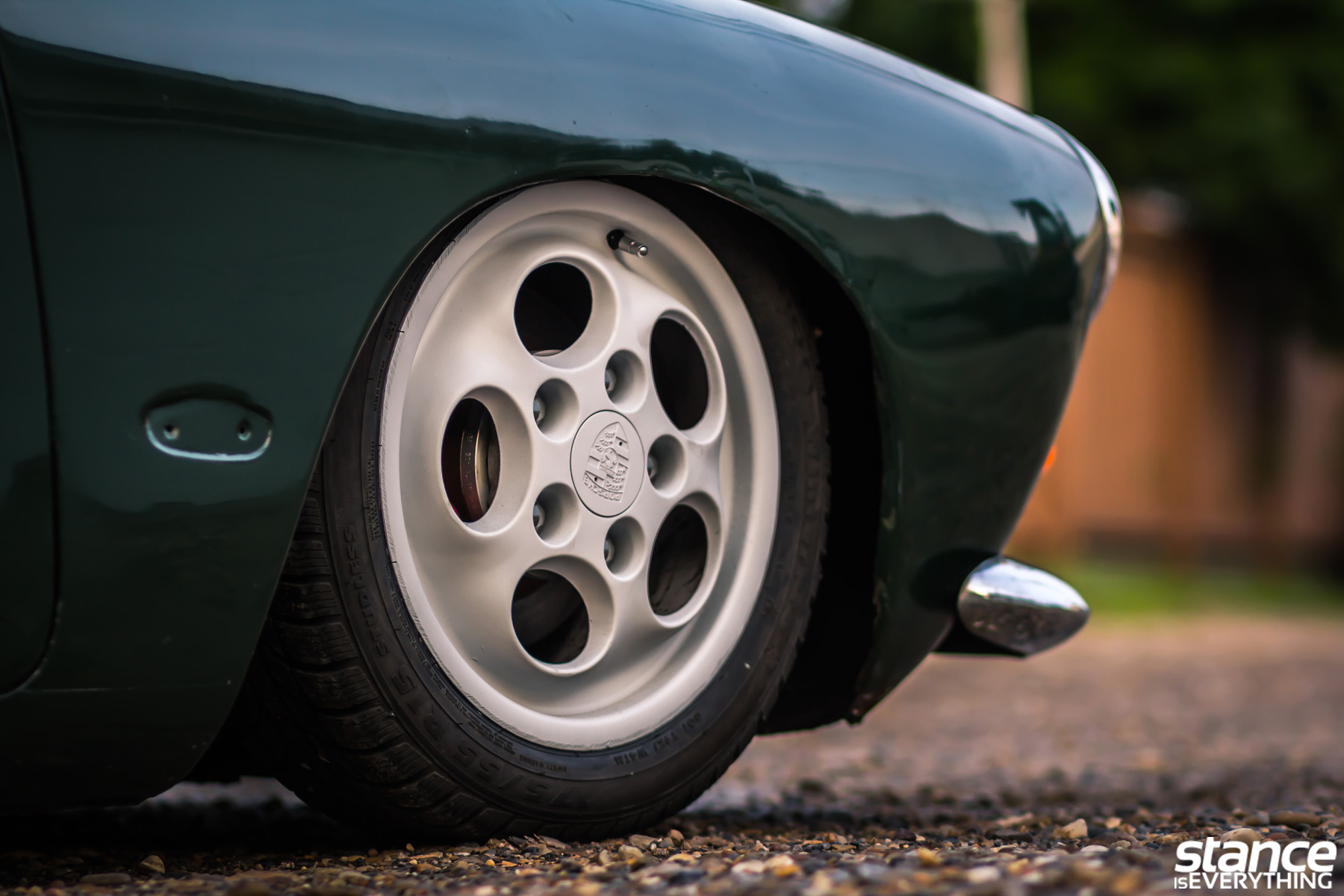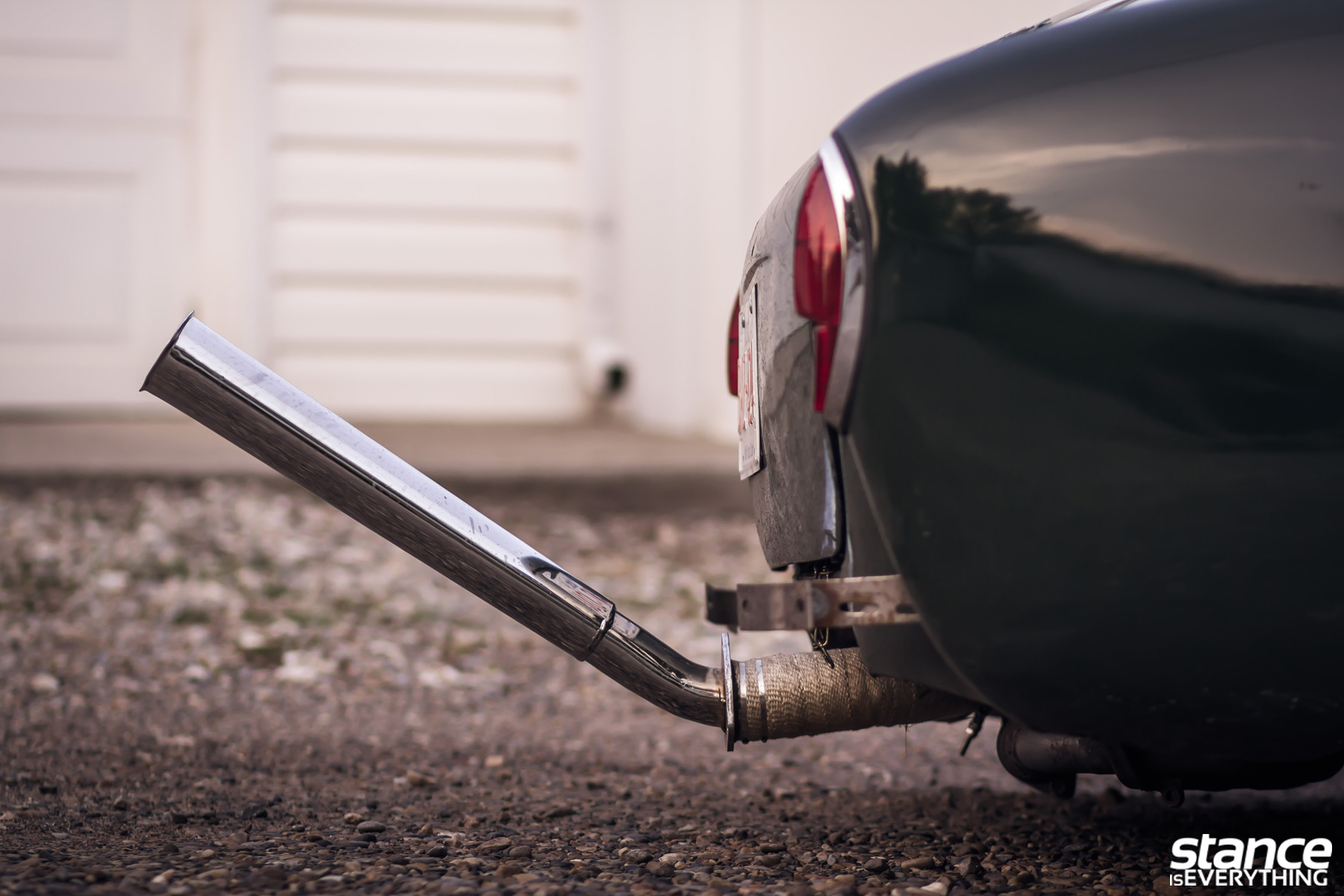 After taking ownership Mike and Neal (who at this point had moved out to Calgary to catch up with the car Mike helped him purchase) managed to score shop space incredibly close to Jesses's house and with that the stars began to shift into alignment for the Ghia project to move forward.
As the hours turned into days, grinding sparks flew, and paint fumes hung in the air Mike and Jesse came to the conclusion that their mutual interests in auto mobiles and photography needed a home and thus The Dub Dynasty idea emerged.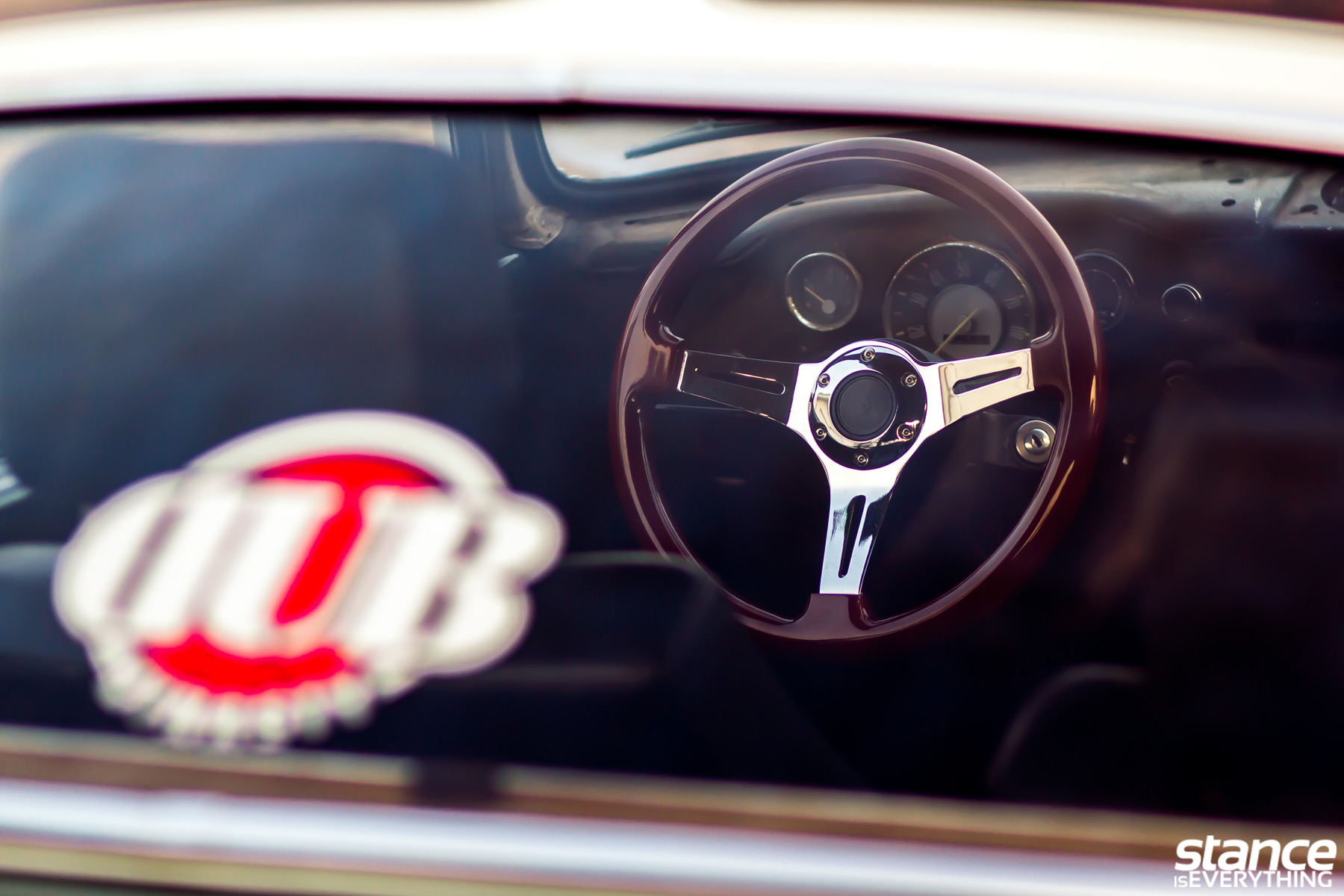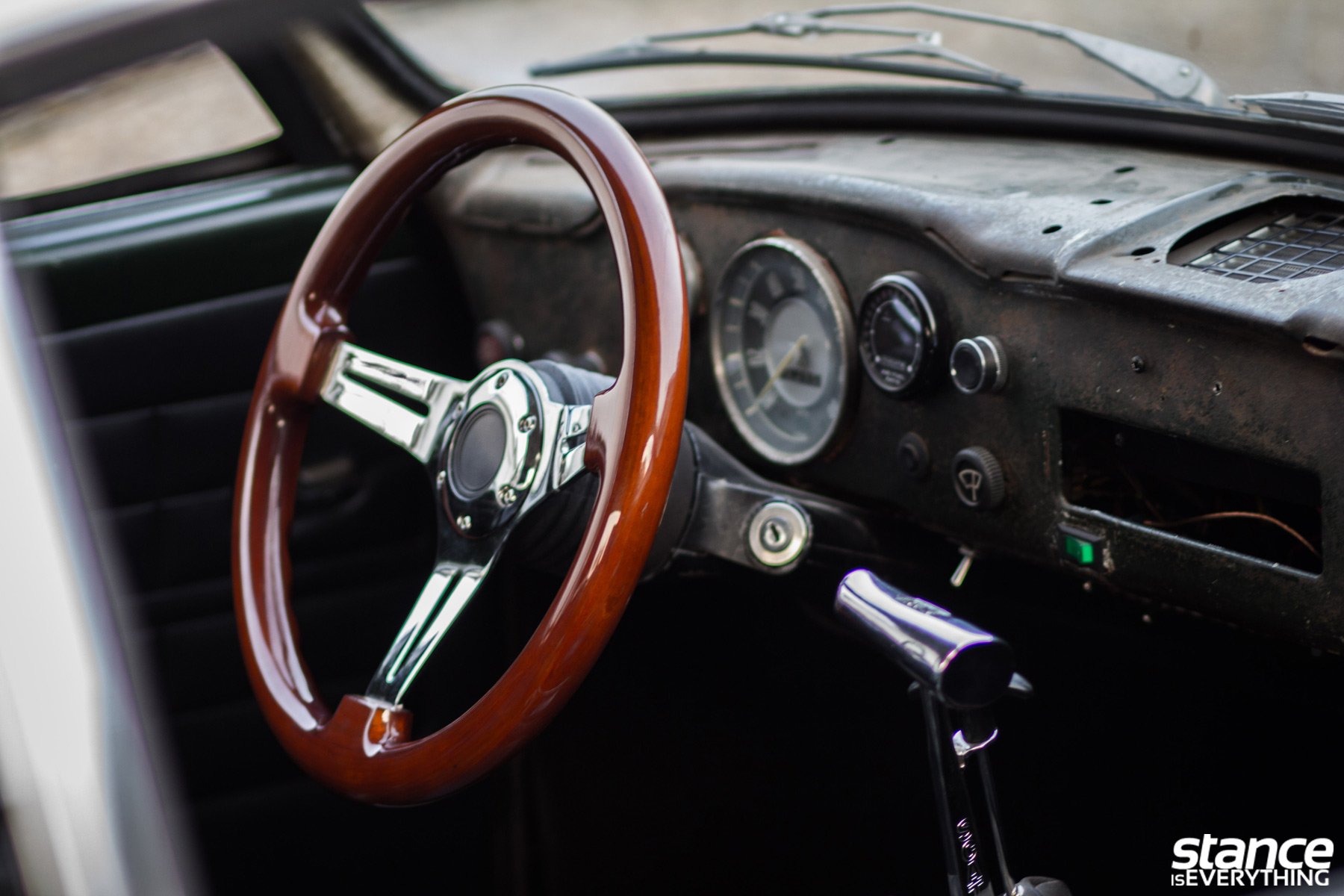 It was a simple idea really, a small logo to put on their content and a central place to find it, quickly a few stickers were run and a new logo was stuck to the back glass of the Ghia.
Drawing new found inspiration from their newly minted joint project things really started to move forward; the ride height was brought down, the body was painstakingly restored, and the once neglected Ghia finally started to resemble a road worthy car.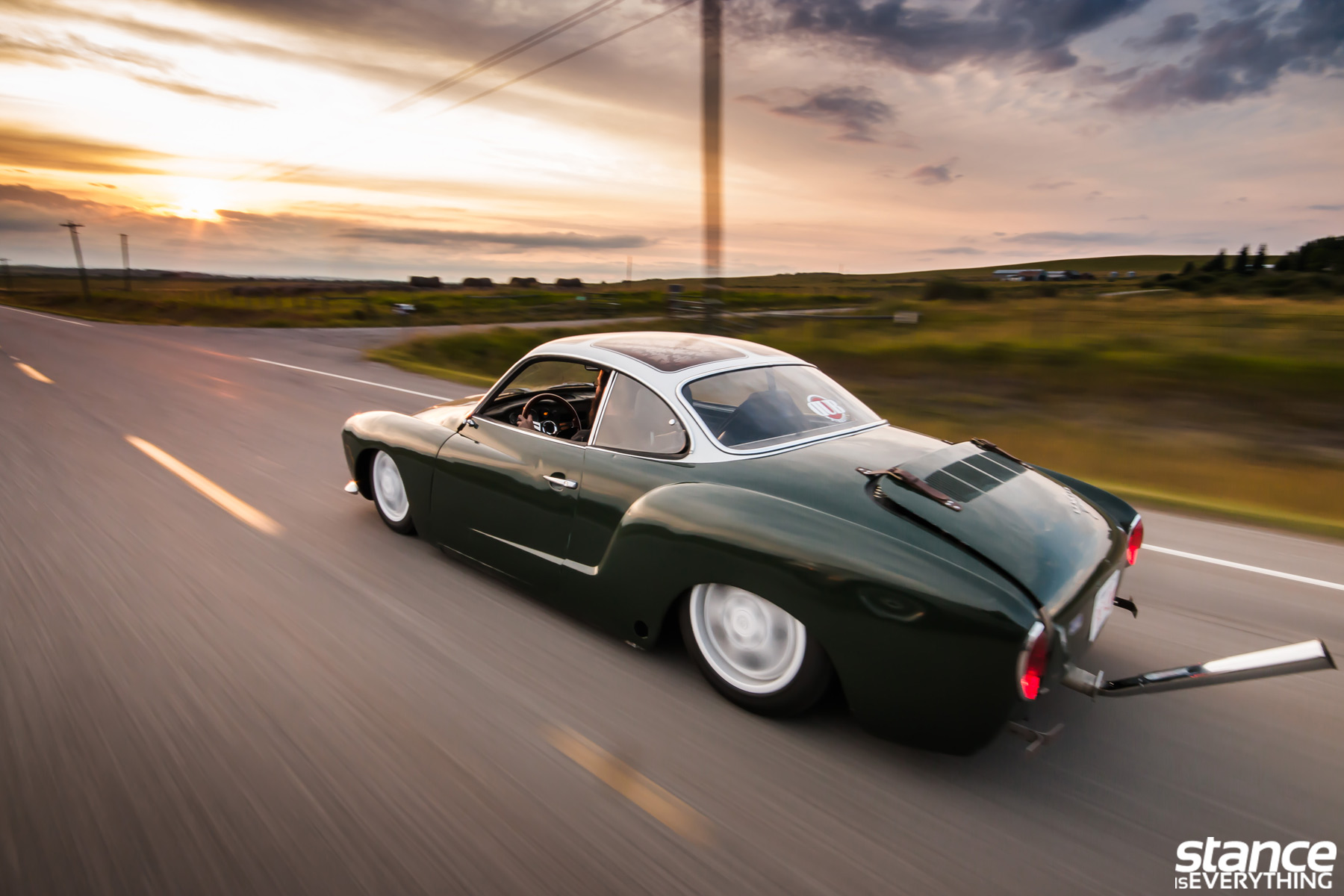 To give the Ghia speed and reliability it never knew, Mike opted to go with a turbo 2.2L Subaru motor and while cutting away the firewall, raising the transmission, and modifying the motor mounts all came relatively easy, getting the motor to fire in it's new home proved a little more difficult.
Eagerly looking for a distraction from the tedium of night-after-night engine diagnostic sessions, Jesse and Mike decided to bring a bit of Kustom flavor to the car with a white roof adorned with incredibly detailed patterned lace, faded, sections.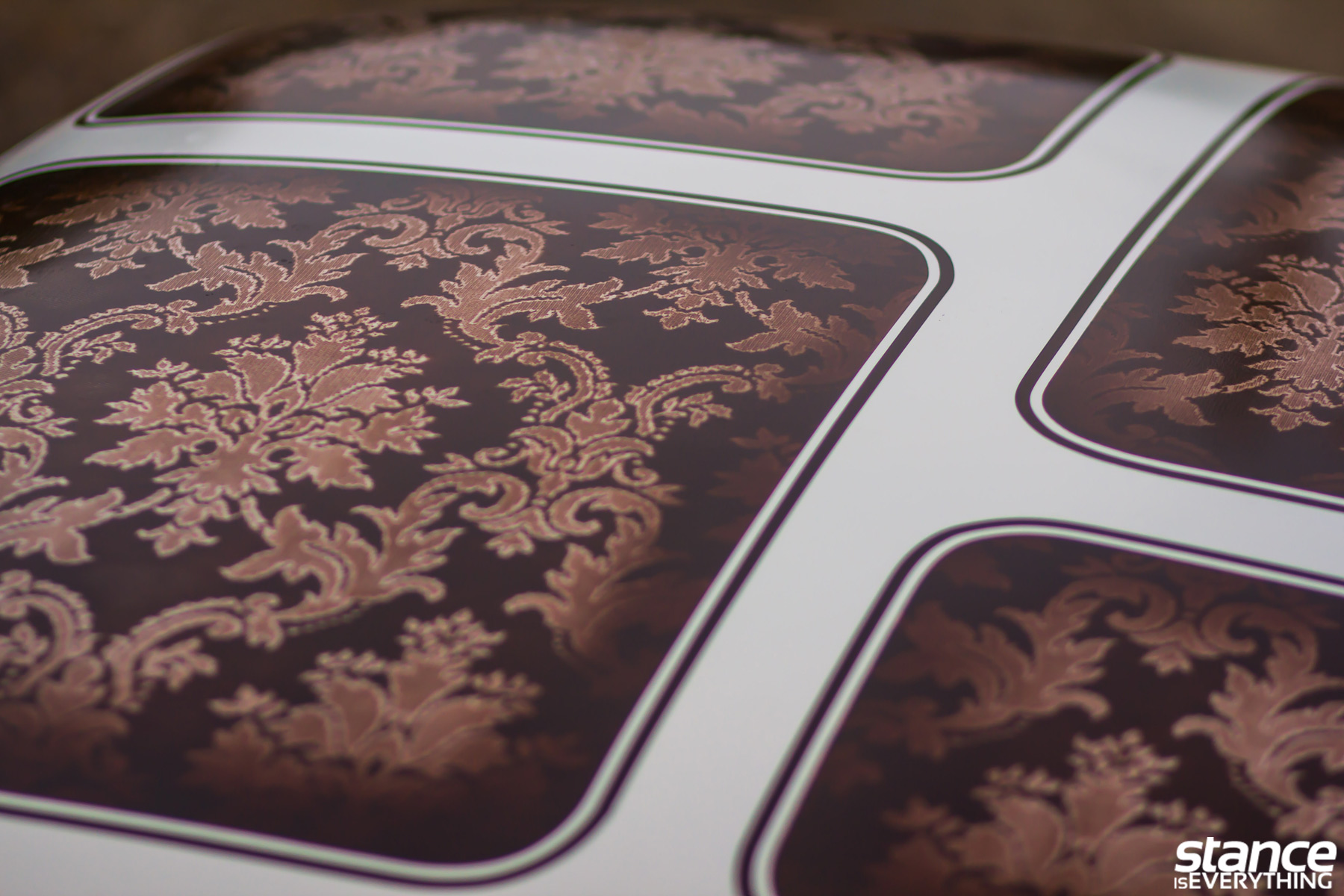 The roof was just the thing the car needed to tie together a few of the other personal touches Mike included in the build like the leather hood straps, wood grain wheel, and untouched bodywork around the drivers side headlamp.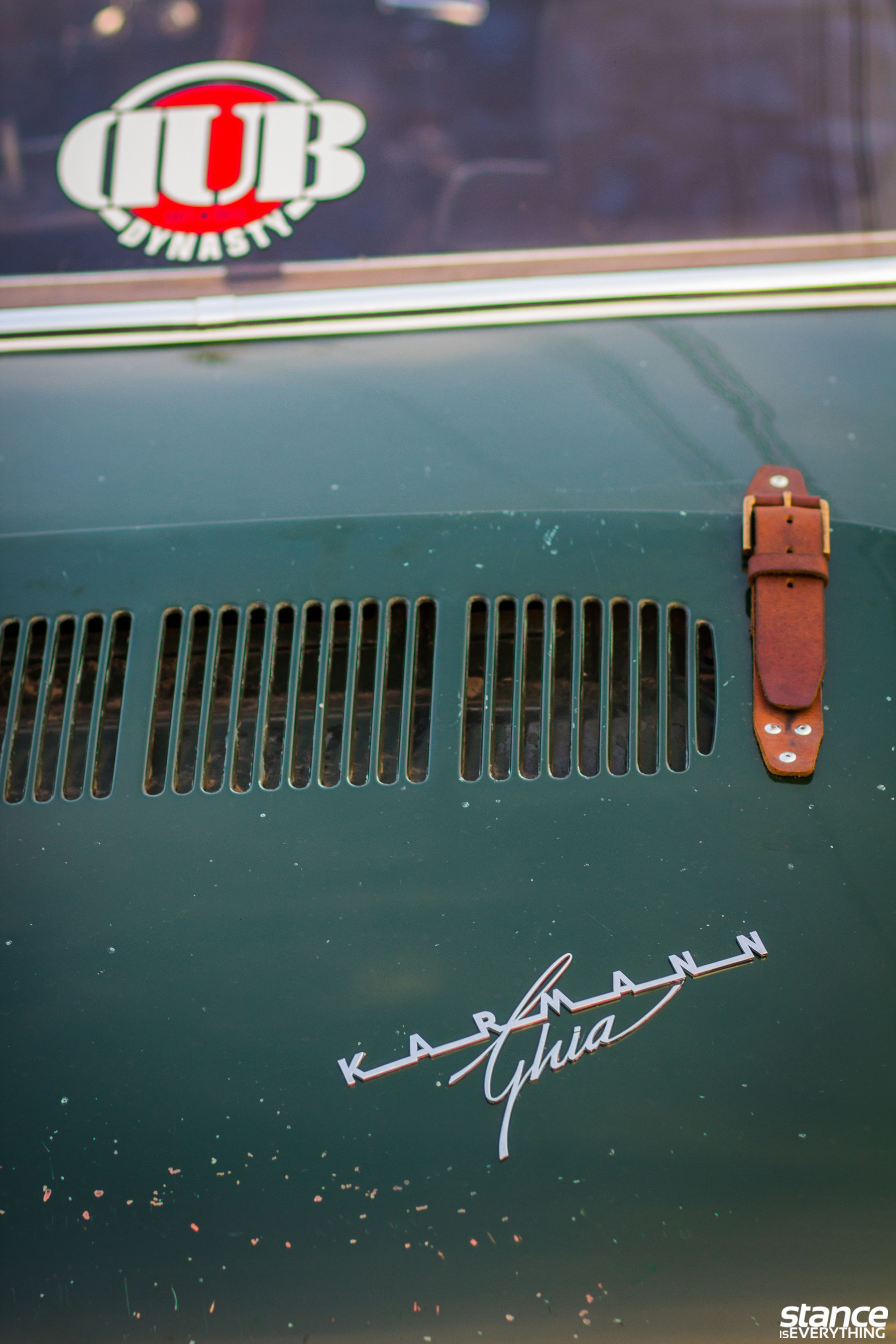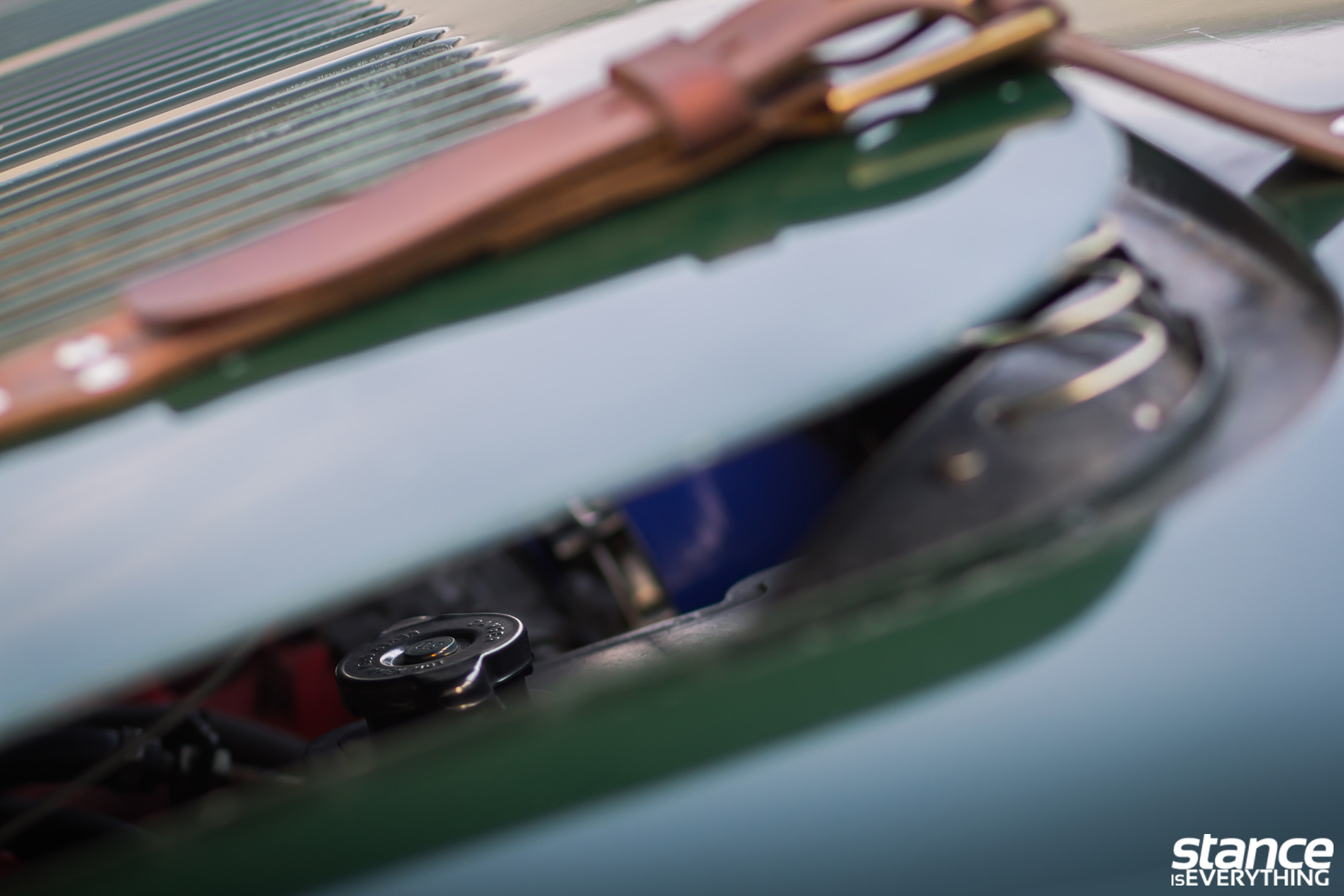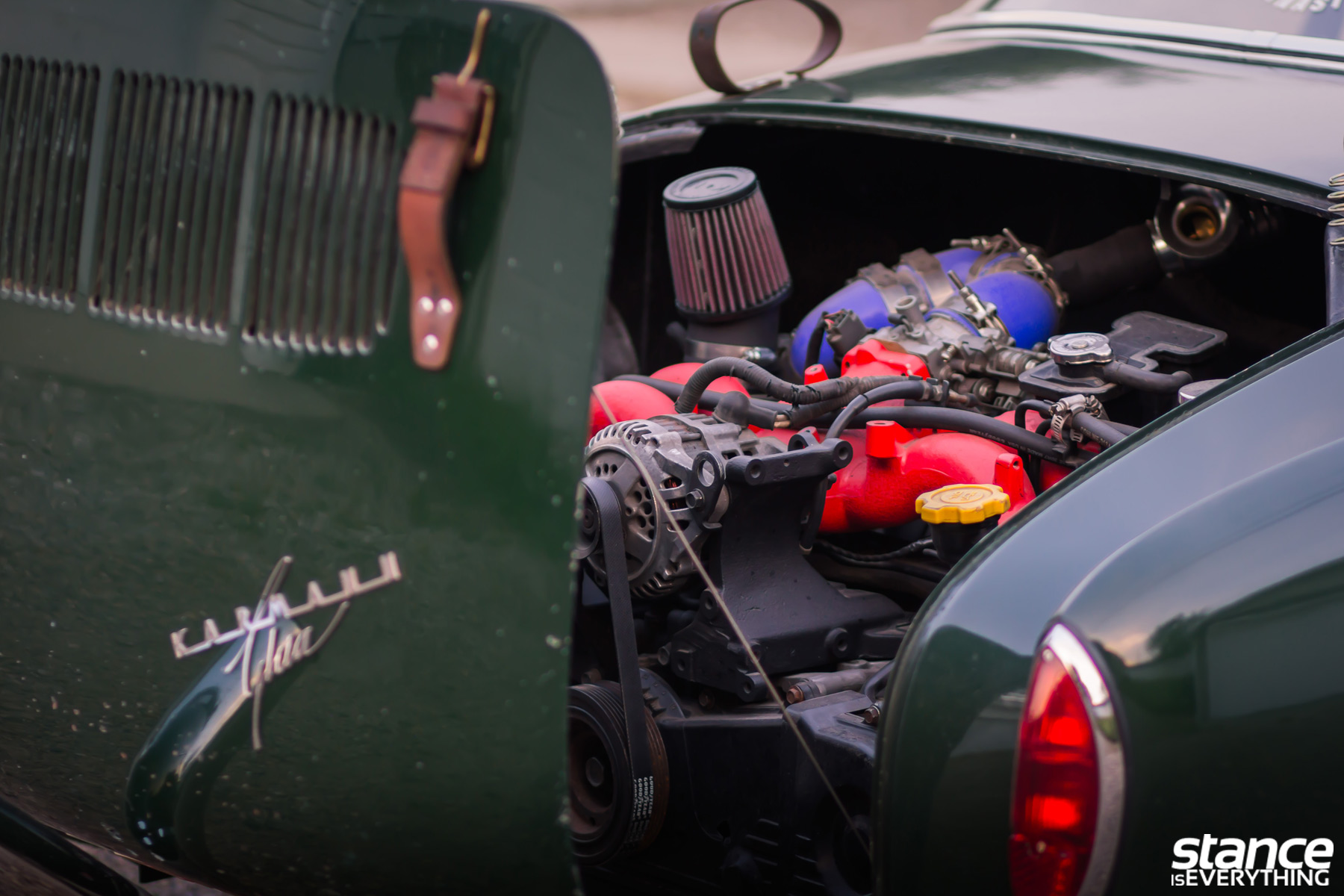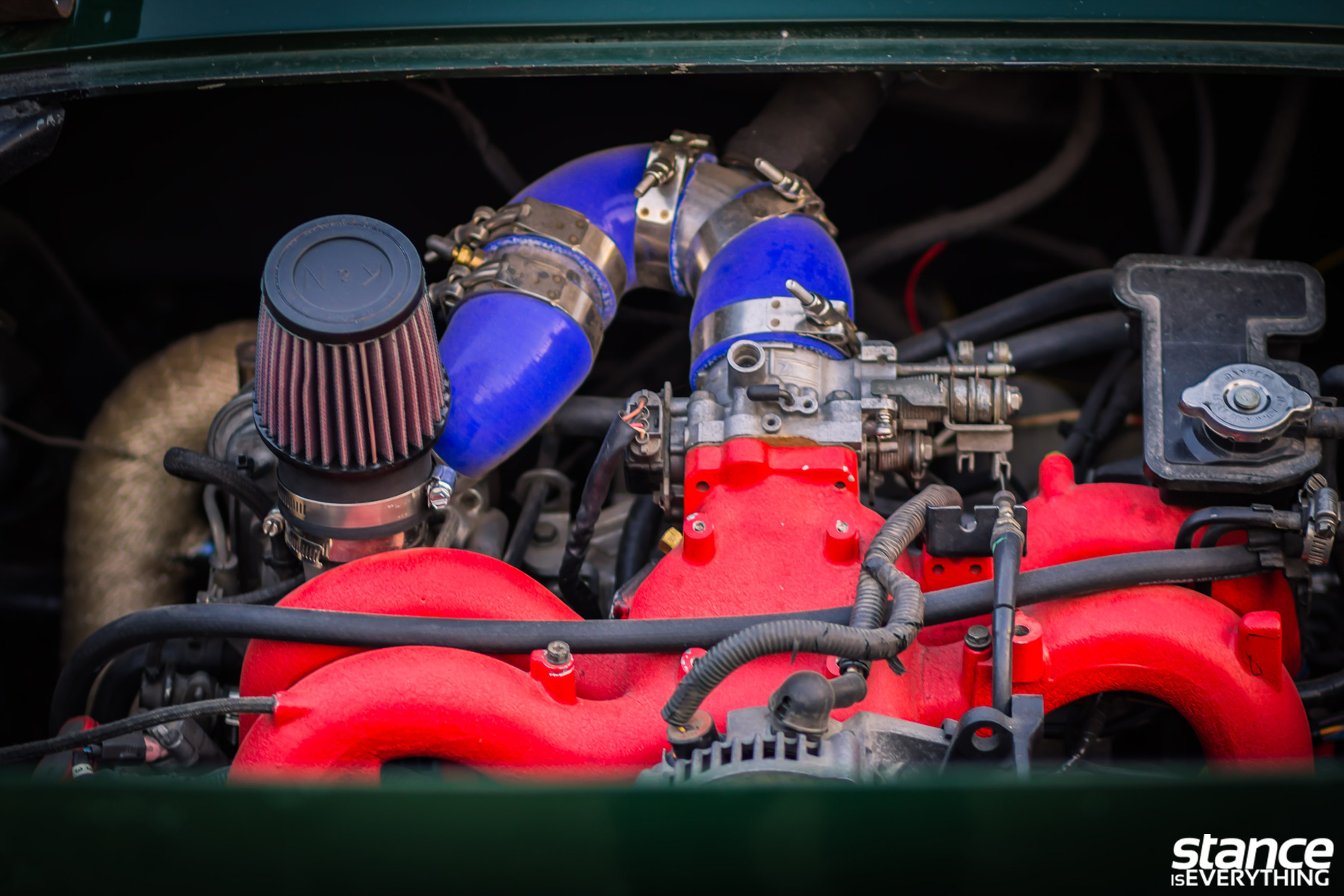 With the car truly visually complete it was all hands on deck for Mike, his dad, and Jesse who literally threw everything they had at the motor to come to life. The countless nights eventually paid off as the motor finally let it self be heard through the custom stinger exhaust putting an exclamation point on what they've created.
From 2013 to now Jesse, Mike, Neal and Mr. McConnell have built much more than a car, they've also built a Dynasty.
Want to know more about The Dub Dynasty? Follow them here on Facebook.