I'll be straight with you guys, the idea of a one photo WTF Friday never sits quite right with me, but not posting this Volkswagen Beetle at all doesn't sit well with me either.
I searched high and low (maybe just low) for more photos of this over the top, presumably drag prepared (wheelie bar slots), twin turbo, bottle feed beetle and just kept coming across the same photo.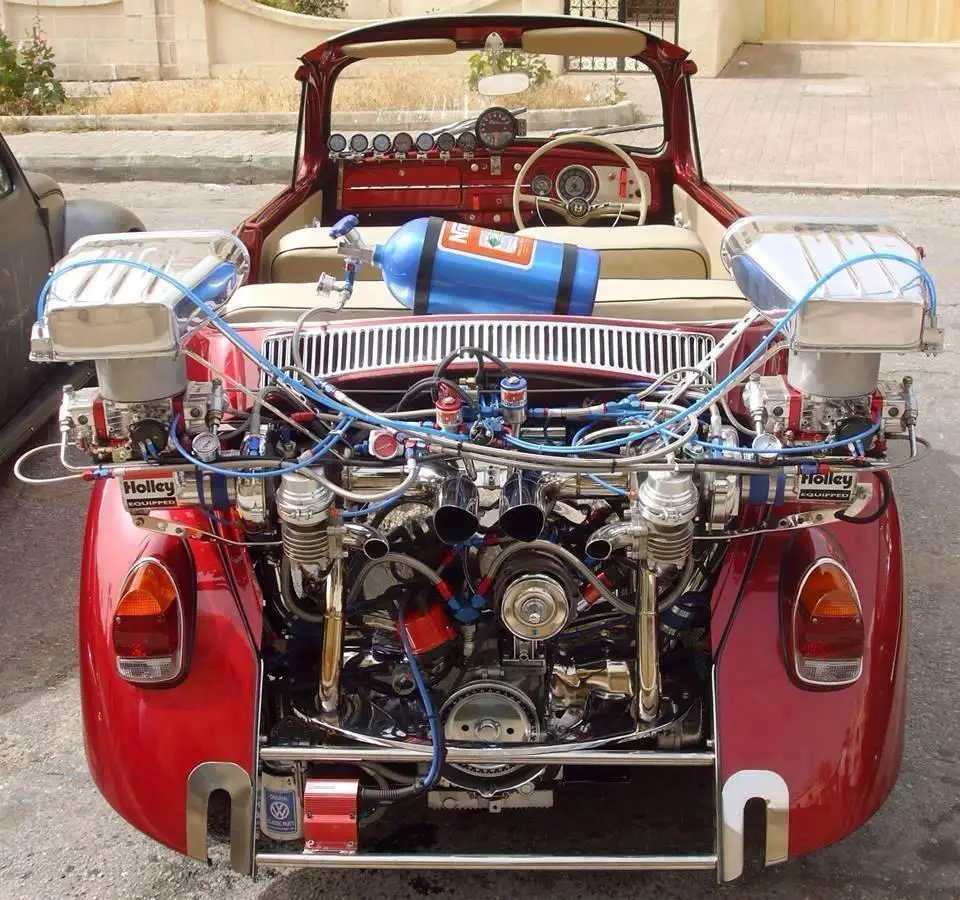 With the amount of crazy going on in this picture I would usually call shenanigans but the photo actually does look pretty real, if you accept the fact that the owner went into his local performance shop and asked for two of everything except the nitrous bottle.
Anyone out there have more info?
…Bueller?
Update: The car is from Malta, and here's a shot of it with the wheelie bars attached. No 1/4 times or build yet