Roughly one week after my car met the scrapper SYLVANIA Canada asked if I would be interested in putting two products from their current catalogue through their paces.
Since my new car isn't quite ready to be presented here (read: stock) I offered up the Stance Is Everything support vehicle — aka my wife's 2012 Kia Soul– as the test mule.
The two products arrived about a month ago and just this past weekend I had the opportunity to put them in and see what they were all about.
ZEVO™ Interior Lighting Strips
The ZEVO™ interior strip kit is advertised as an easy way to transform your factory interior into an exciting light show using their RGB mixing technology.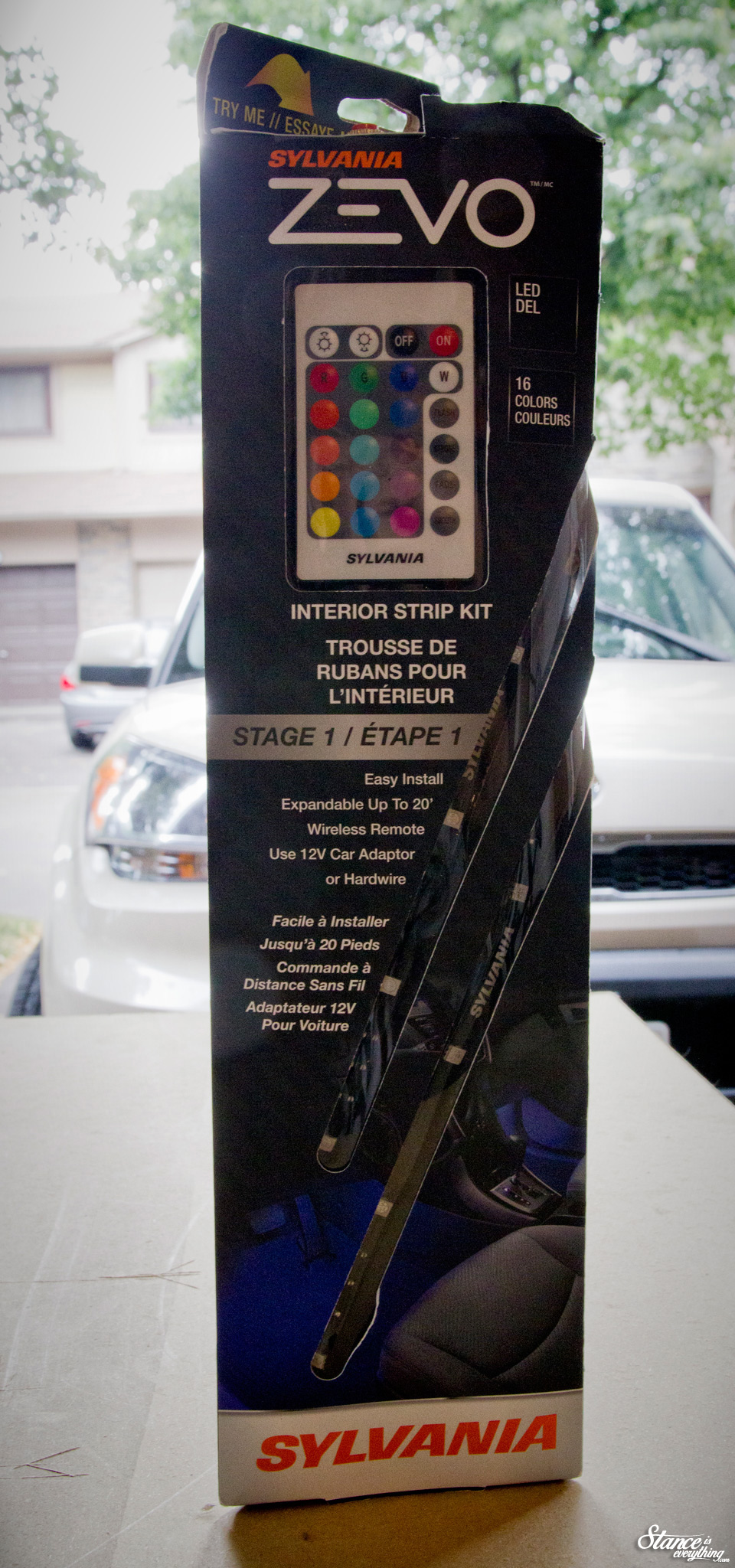 Generally interior accent lighting isn't high up on my modification priority list but since Lyndsey's car already came with factory glowing speaker rings I figured the ZEVO™ kit wouldn't look out of place, and my son will probably get a kick out of it when he's a little bit older.
The kit itself is packaged nicely in a long triangular cardboard box and comes with a little test unit that allows for a quick demo of the product. The test unit with 18v power source and momentary switch is also a nice to have thing in your tool box once you take the product out. .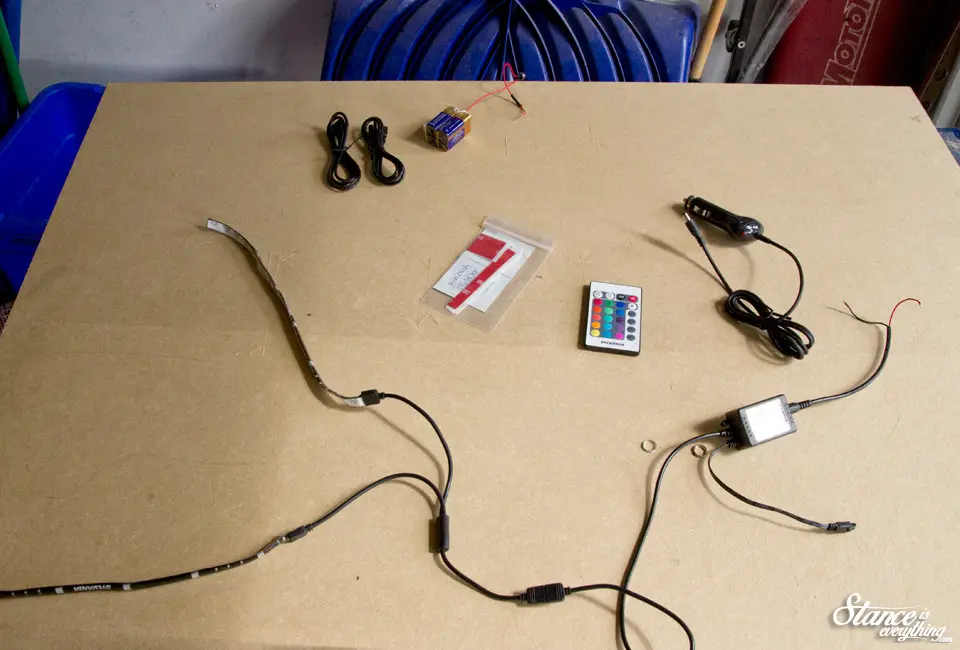 Spread out on your work surface you are left with  a 12v adapter, two 3″ cables, one 2 way splitter and of course the 2 -12″ LED strips.
Installation using the 12v adapter is incredibly simple but since this is a support vehicle and we use both of the front 12V sockets regularly I chose to hard wire it in to a switched source. Not a particularly difficult task if you've done any sort of minor electrical work to your car, and since the unit itself handles on off you don't have to worry about relays or anything of the sort.
The strips install via affixed 3M tape so the hardest part was finding somewhere they would stick to without being seen. The idea here is a glow and not to see the individual bulbs so it took a little bit of masking tape trial and error to find the right spot. In hindsight the passenger side could have been adjusted a little bit more to provide lighting closer to that of the drivers and I will probably do that at a later date.
Installed the lights do good job of being hidden while providing literally a rainbow of color that matches both Lyndsey's interior lights, and her ever changing (factory) light up speaker rings.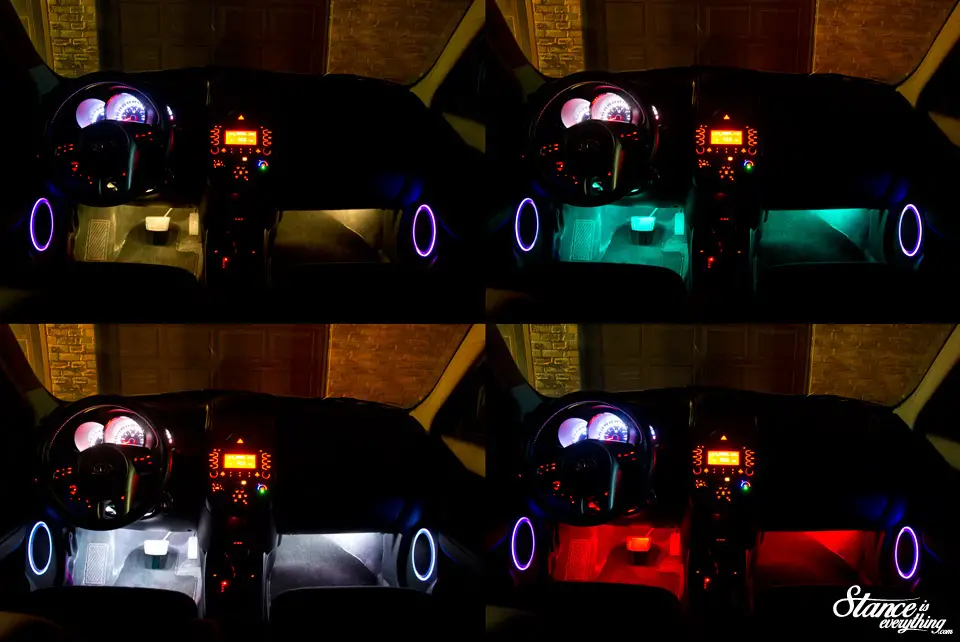 My only gripe with the kit would be the fact that the remote needs a line of sight to activate which means the receiver node is somewhat visible in Lyndsey's car. This could probably be fixed creatively with a small drill bit in an inconspicuous area but my wife forebode any permanent modification.
If you're looking to add some foot well lighting to your car these are a can't miss simple option.
zXe SilverStar headlights
The second SYLVANIA product to make it's away into Lyndesy's car was the zXe Silverstar headlights. Halogen headlights that mimic the light output of HIDs have been around for quite some time but these bulbs from Sylvania actually do a good job of comparing to HID lights without appearing "ricer blue".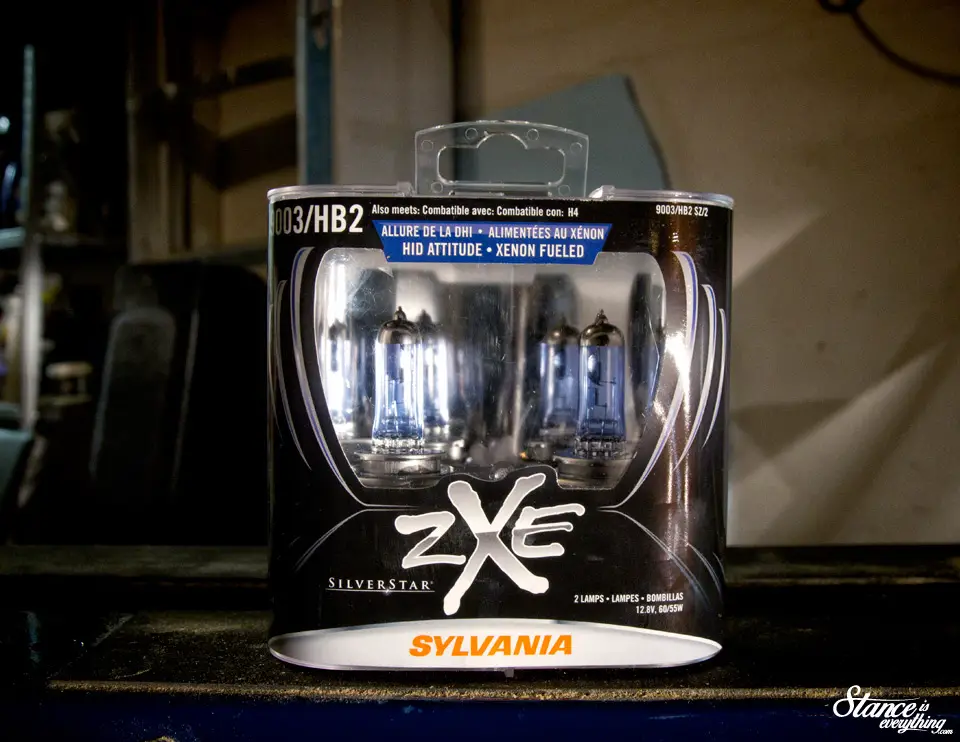 Being a straight swap for your factory bulbs getting these out of package without sending bits of plastic all over your garage will probably take longer than installing the lights themselves, and the difference in light output is immediately evident.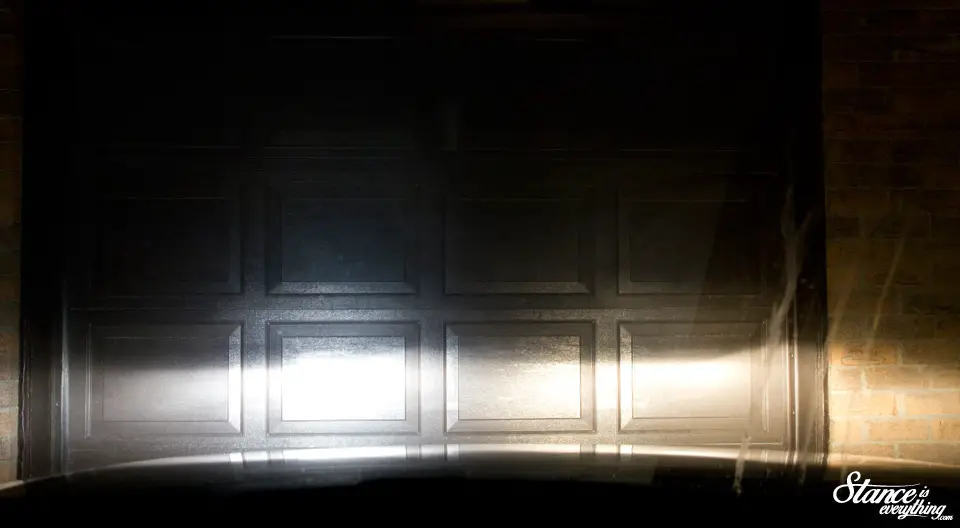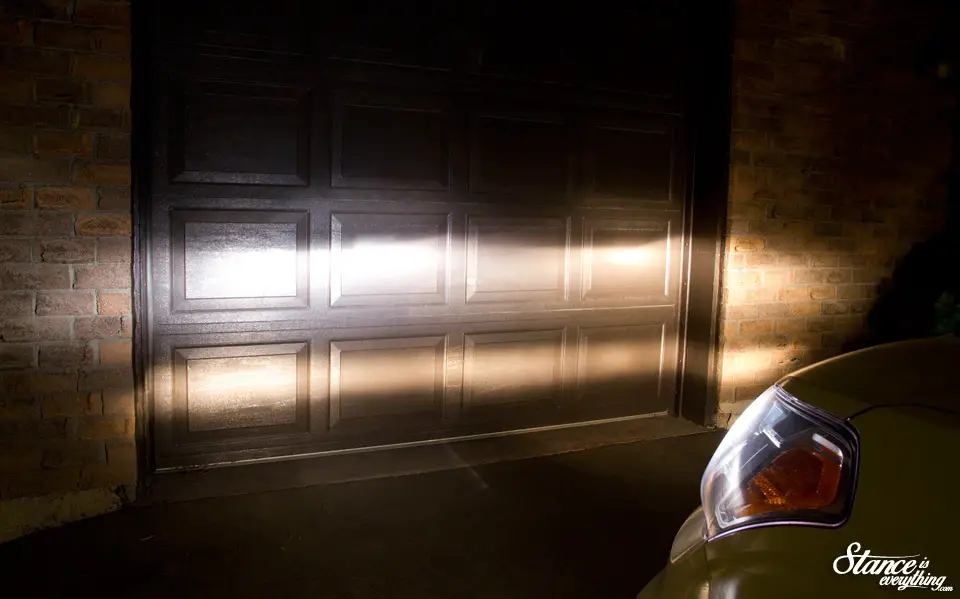 The factory bulbs in Lyndsey's car were a much more yellow hue (especially when viewed from the interior) and the Silverstar zXe's are more a pure white.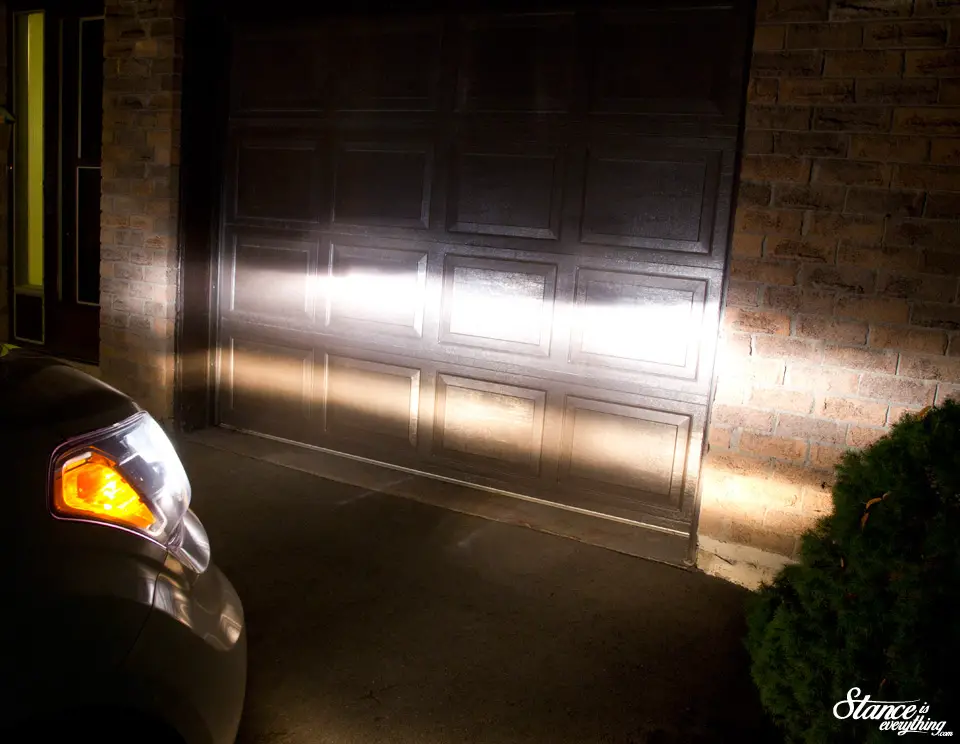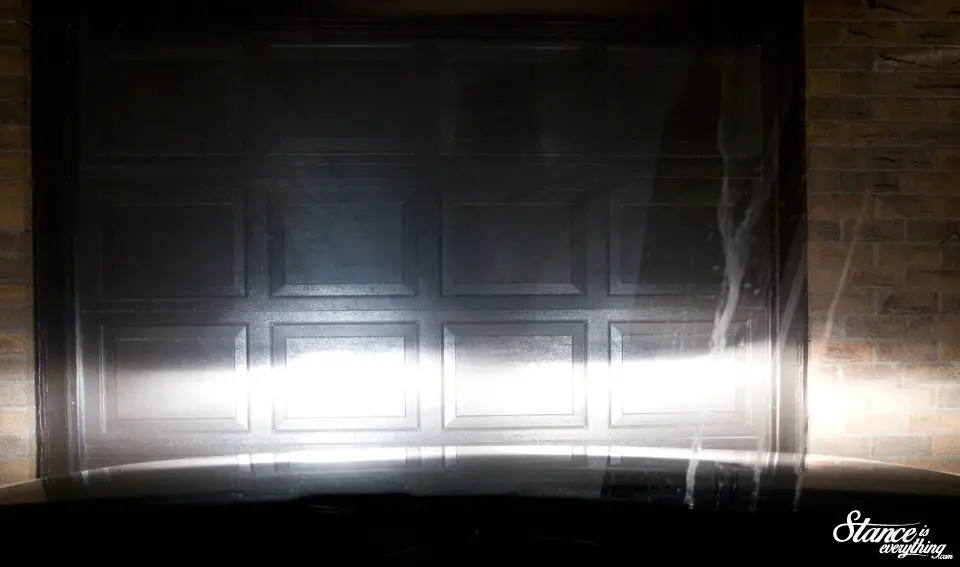 Since the bulbs I removed were SYLVANIA's I have no worry these ones will last awhile (something previous HID like bulbs didn't do) and I might actually pick up a set of these for my new cars day time running lights as I much prefer this look to the yellow fog I currently have.
Interested in winning a set of Zevo Interior Strips or zXe SilverStar headlights? Check out the fan page for a quick contest available to everyone all over Canada!
The products are also available at Canadian Tire and PartSource locations across Canada.