For 2015 I'm proud to announce that Stance Is Everything and 3D Products Canada have partnered up, and in addition to product give-a-ways on both of our social channels I will be putting a few of their products and services to use on my personal car.
Prior to Fitted Toronto I used their HD Wash, HD Multi Metal Cleaner & Polish, and HD Dress exterior protectant for the first time to get my car to complete my own personal #fittedprep.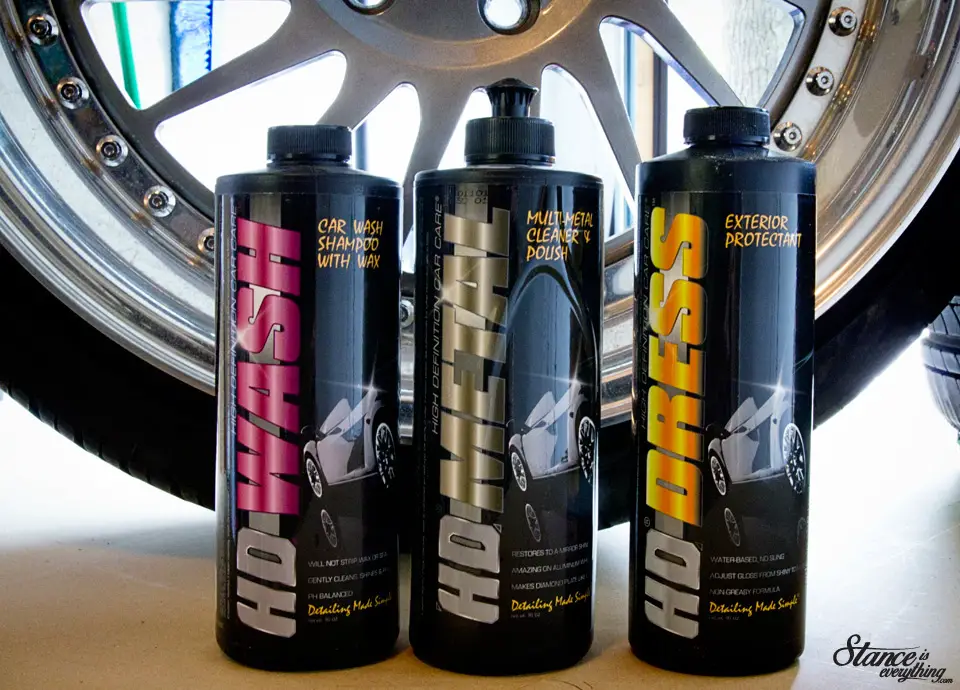 The test subjects for the HD line of products were my newly acquired Mtechnica Directional wheels. Having not been driven much by the previous owner the wheels were in fairly good shape when they arrived at my door, but they were a bit dirty.
Not filthy mind you, but certainly in need of a little TLC.
Test fits, moving them in and out of boxes, and fixing rash on three of four further necessitated the need for a through cleaning and proper polish so May 2-4 long weekend I stole a bit of time to give these wheels the attention they deserved.
In the past the products I used to keep my Equips nice and shiny were Griot's Garage Wheel Cleaner and Optimum Metal Polish. Having always had great results with that combination I was curious to see if the 3D Products line stack up favourably.
First things first was a good wash using the HD wash.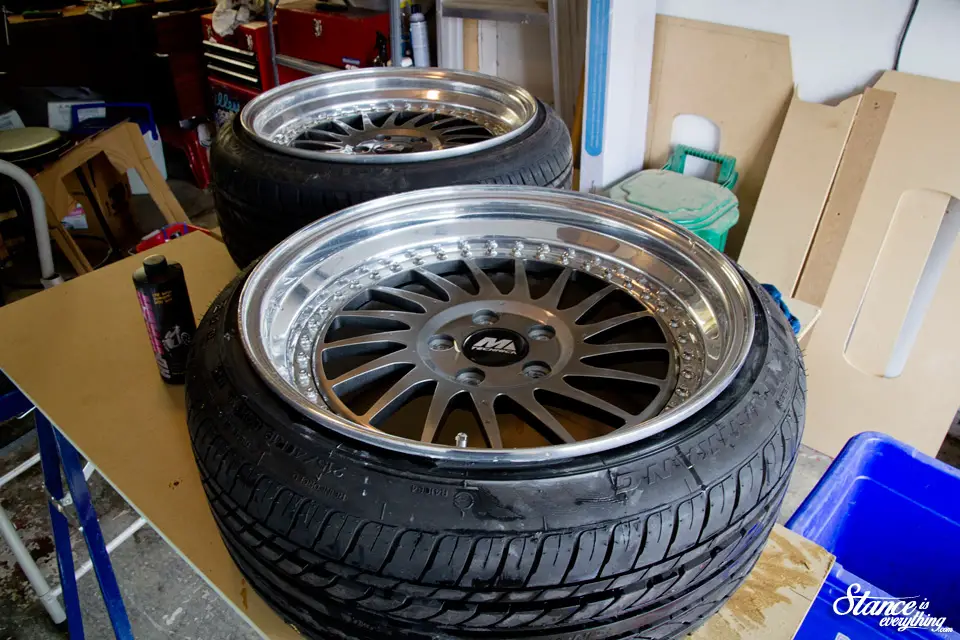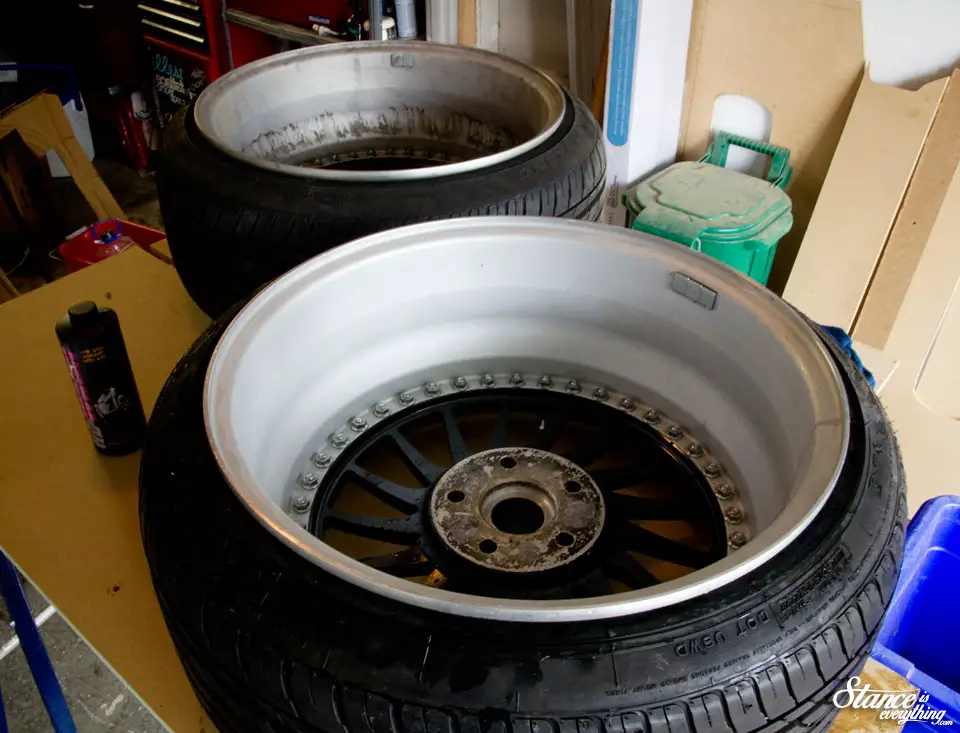 Many years ago I had a cheap wheel cleaner oxidize my unpolished lips so ever since I've always been a bit wary of what I use on my wheels. In this regard I was glad to see that the HD wash wasn't caustic and didn't do any damage to my un-treated or coated polished lips.
It is safe enough for painted, unpainted and polished surfaces while being effective enough to remove light dirt from the faces and tough grime from the barrels.
Had these wheels not had embedded water stains I probably could have run them straight after a through cleaning.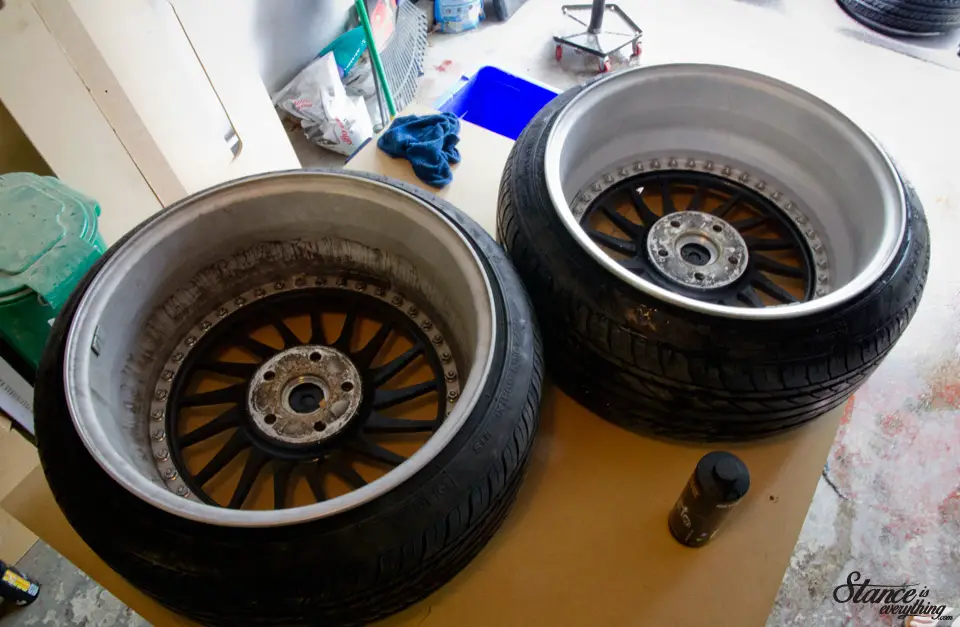 After drying the wheels (and grabbing a cold beverage) it was time to get to work on the elbow grease portion of things, the polishing. The HD Multi Metal Cleaner and Polish is a cream polish which means it is a little more user friend and forgiving than the paste type (Mother's and Autosol for example.).
Compared to my previous polish of choice the HD Polish worked great after my first initial pass and I was able to do everything completely by hand.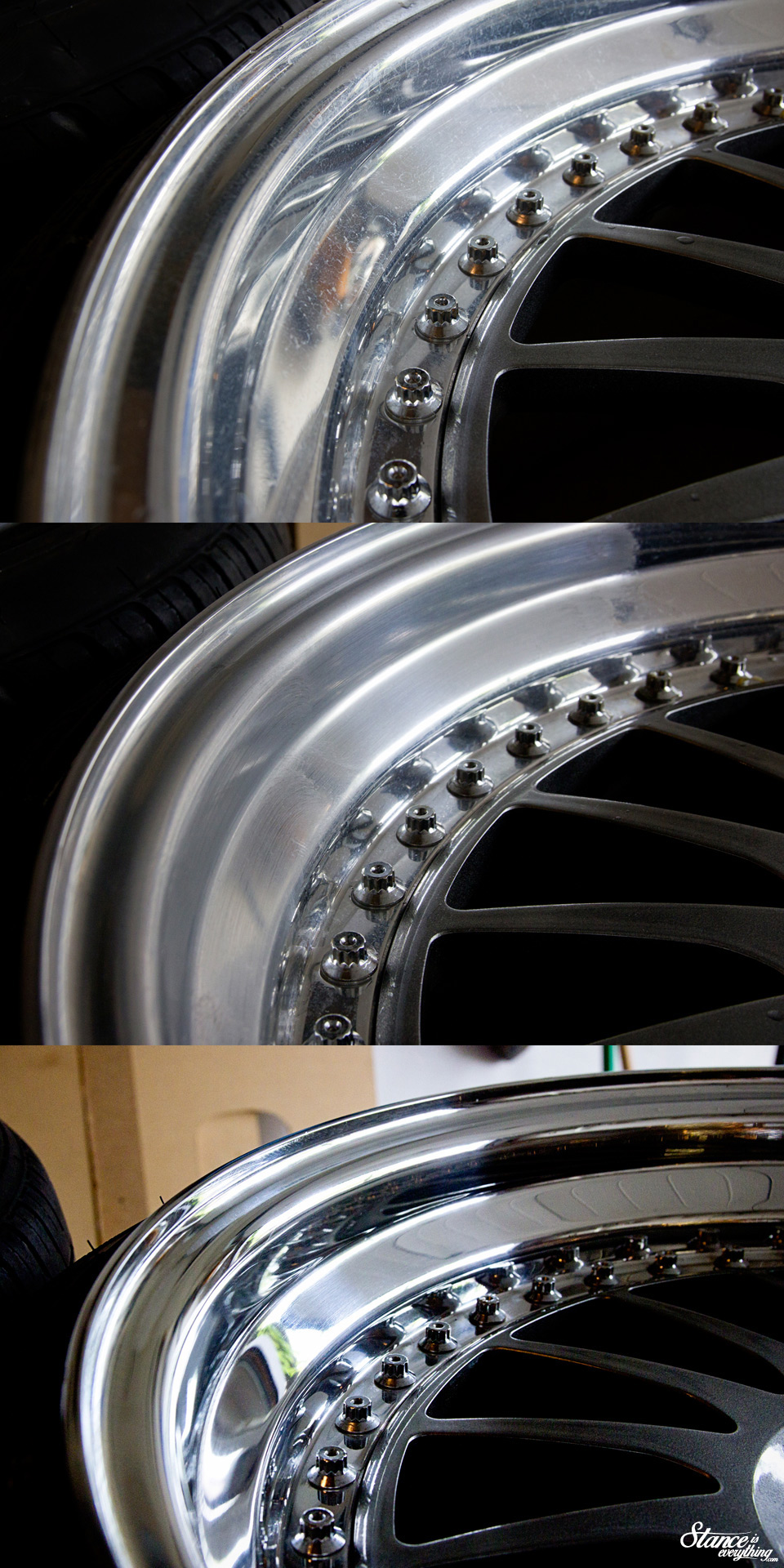 Since I really like a high polish, and it would be awhile before the wheels were off again to get a through polish I repeated the process three times per lip just for that extra bit of shine.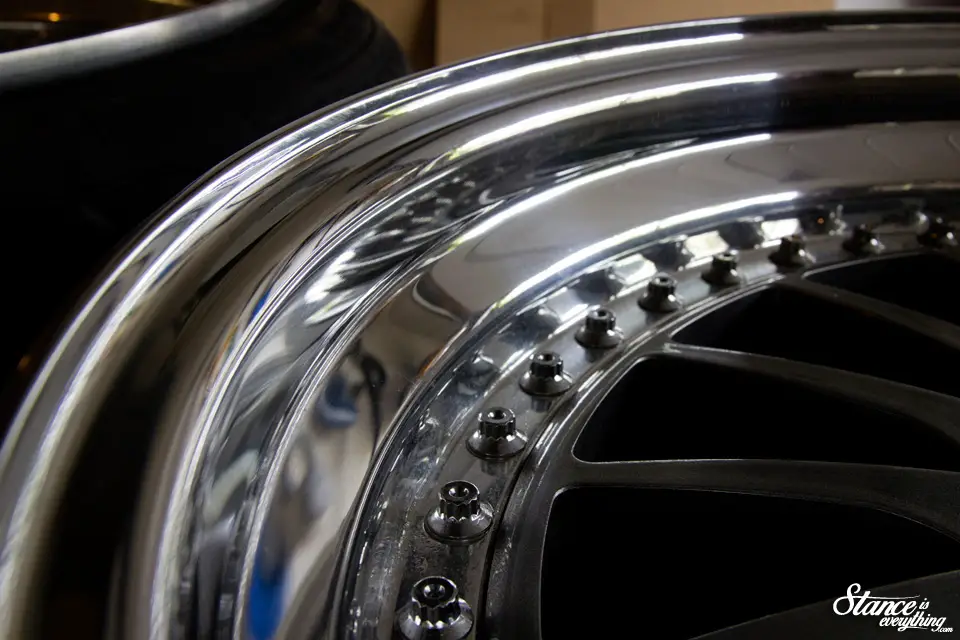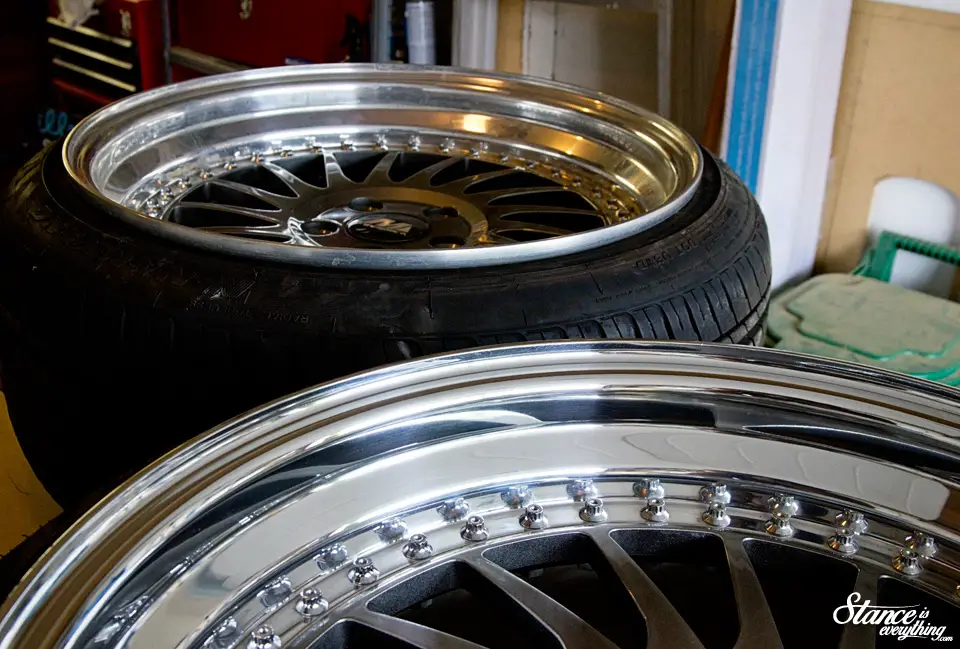 Once I was happy I hit the wheels with a double coat of wax to help keep the elements at bay, applied 3D Products HD dress to the tires and slapped them on the car where, to toot my horn a bit, I must say they looked great.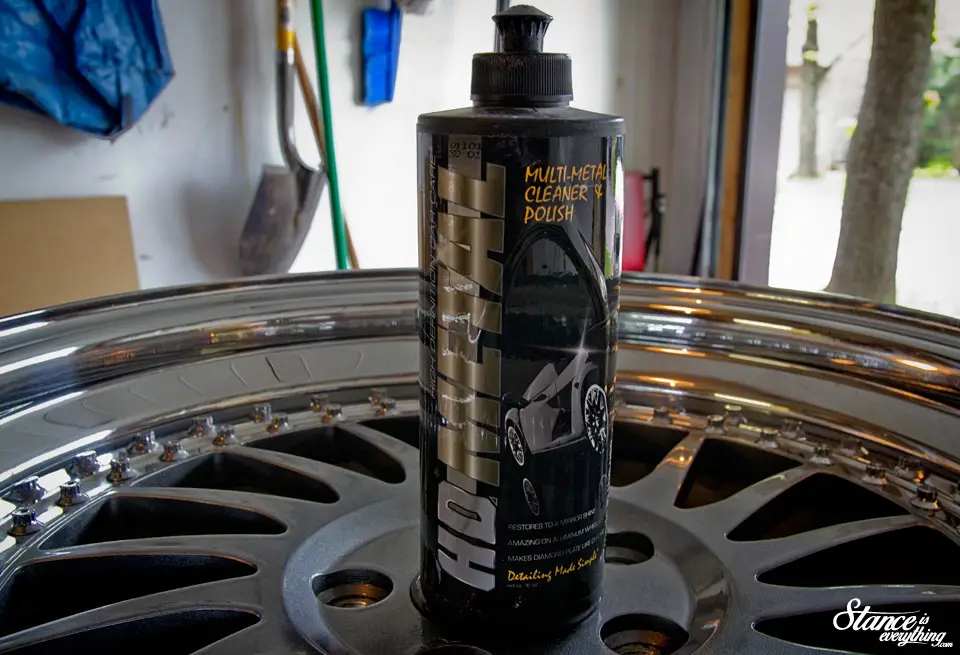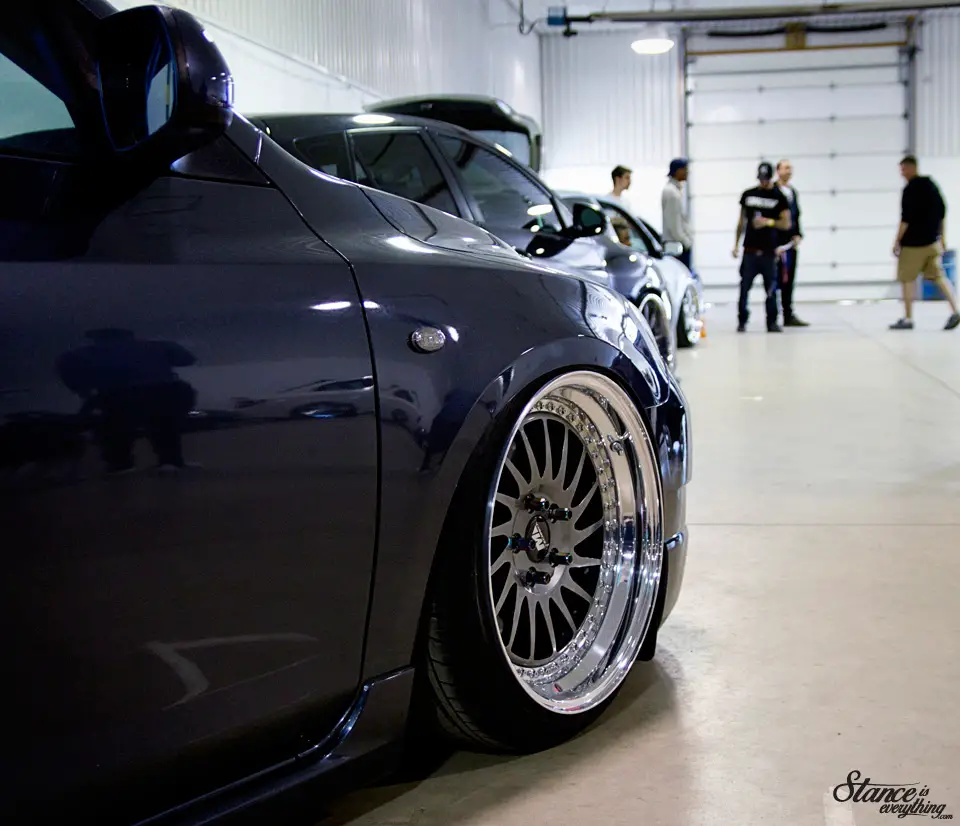 But don't just take my word for it, here are a few photos from other media houses.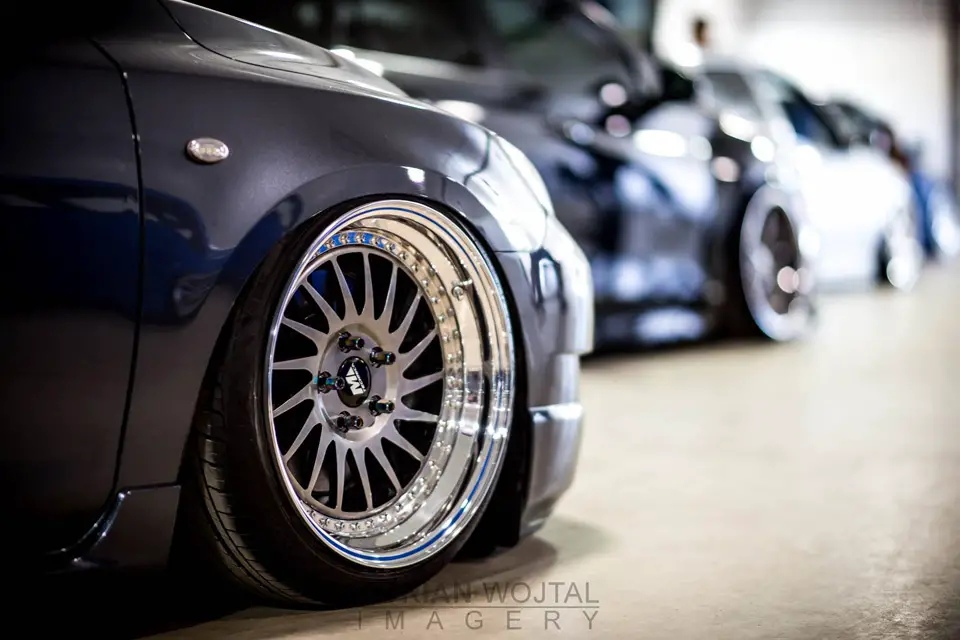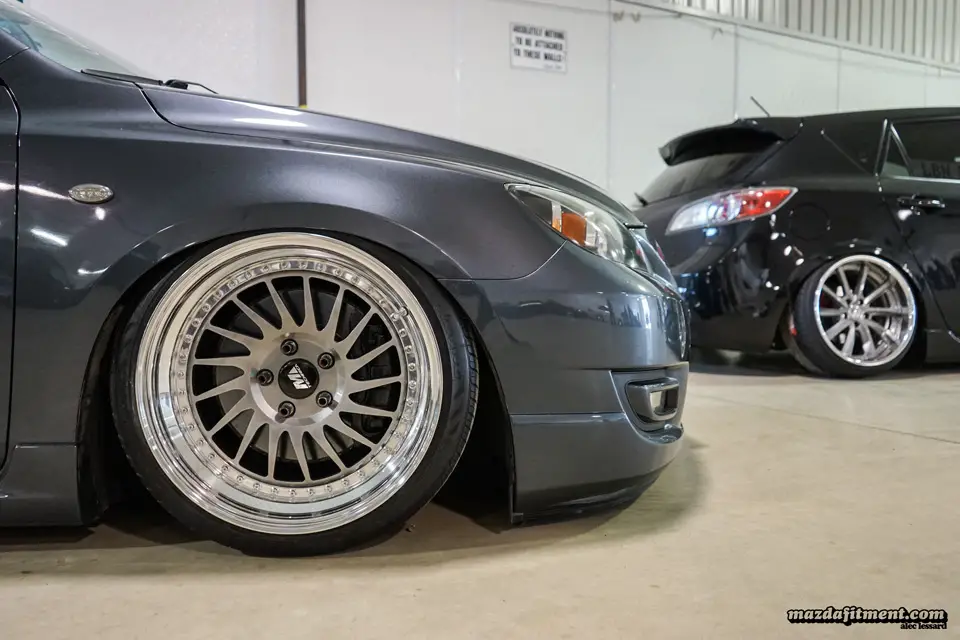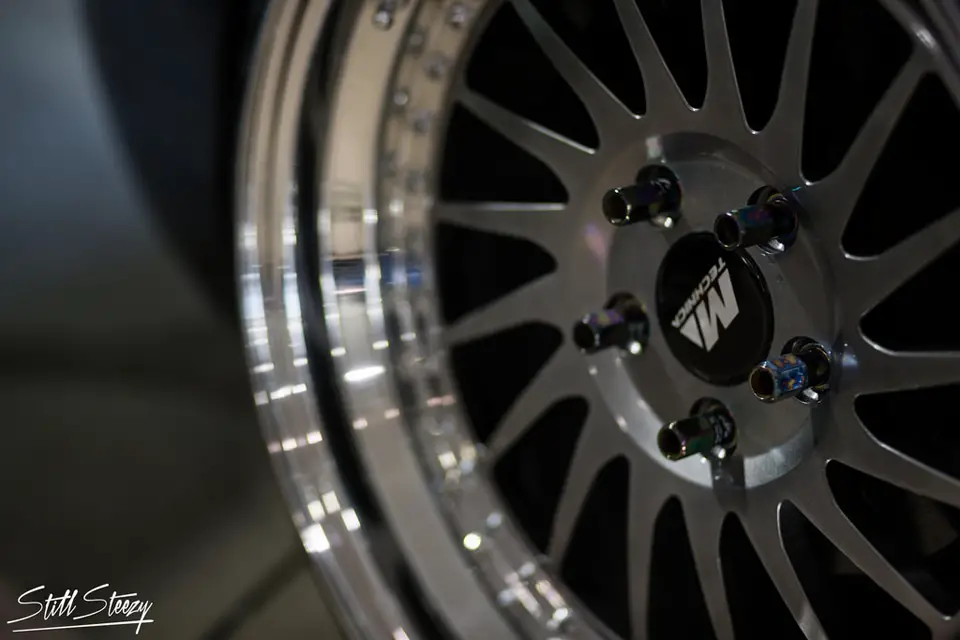 3D Products are available for purchase through 3dproductscanada.com.