I spend a lot of time looking at s10s. In fact I probably spend way more time looking at s10s than someone who doesn't own one should, and in my time spent looking at the well traveled pick up I've noticed that people do a lot of… questionable things to them.
Among one of the things people seem to keep trying to do,with limited success, is make them into some sort of bastardized hot rod.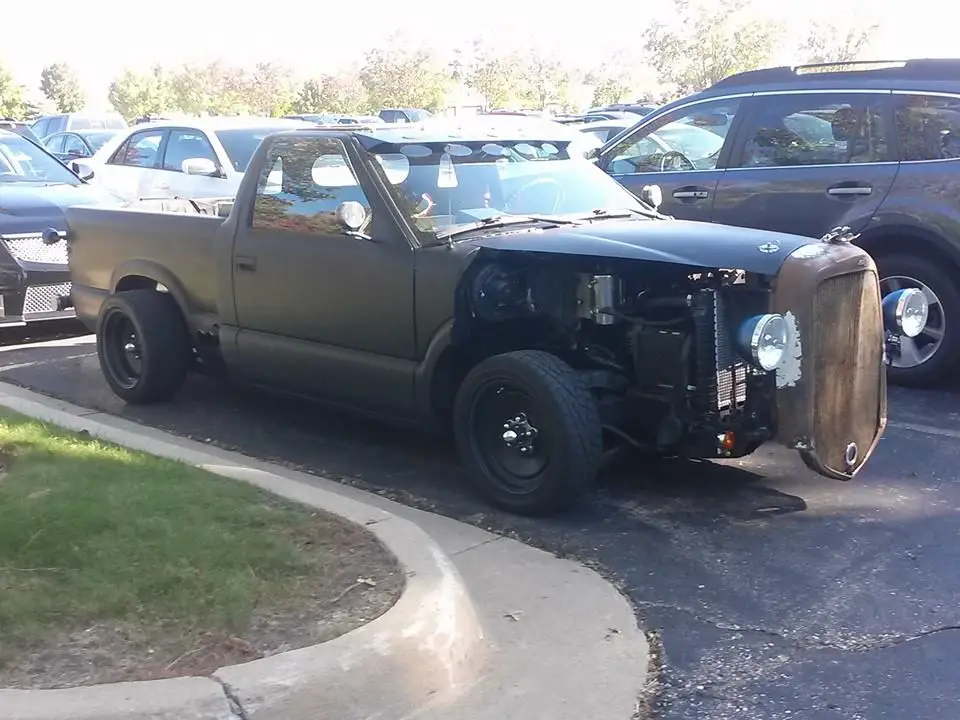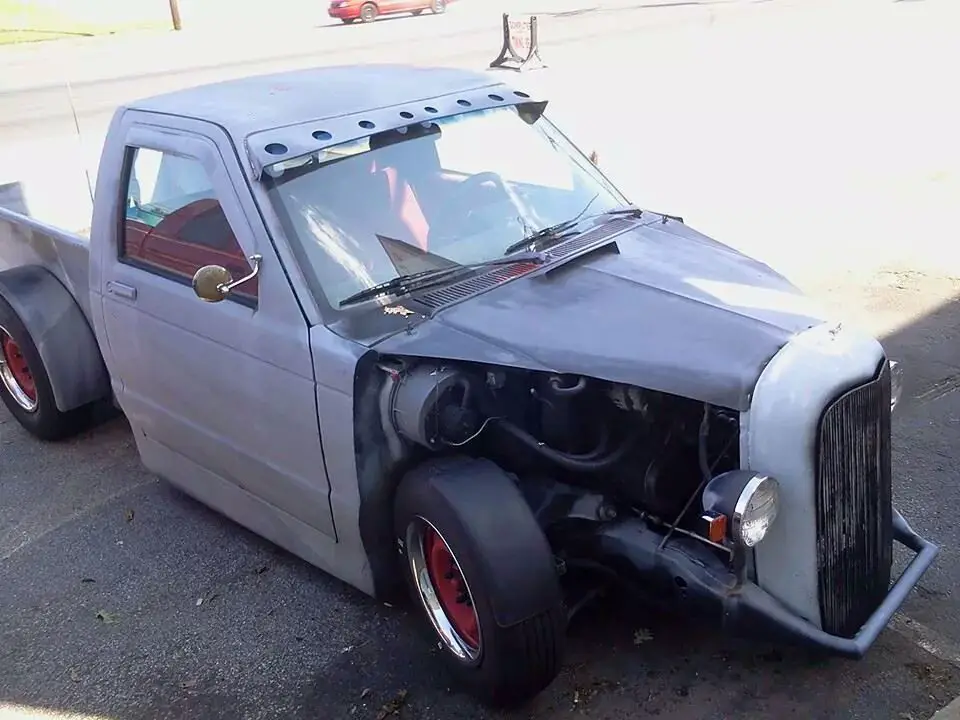 From what I've seen it doesn't seem to ever really work as displayed here by these two builders who, despite trying very hard, seemed to have missed the mark on creating the ever elusive s10 hot rod.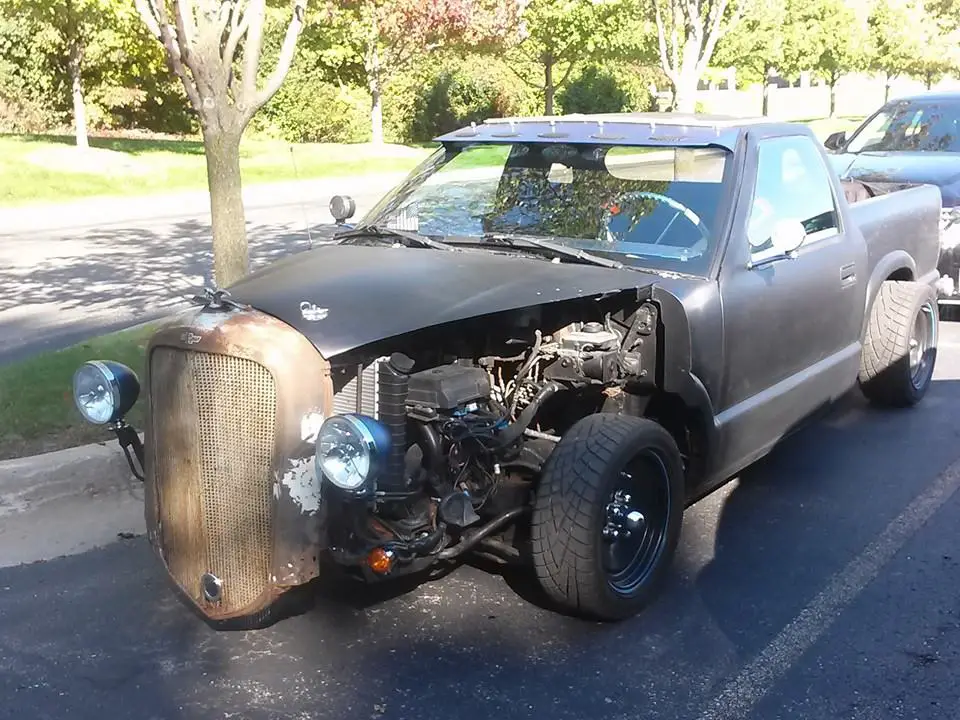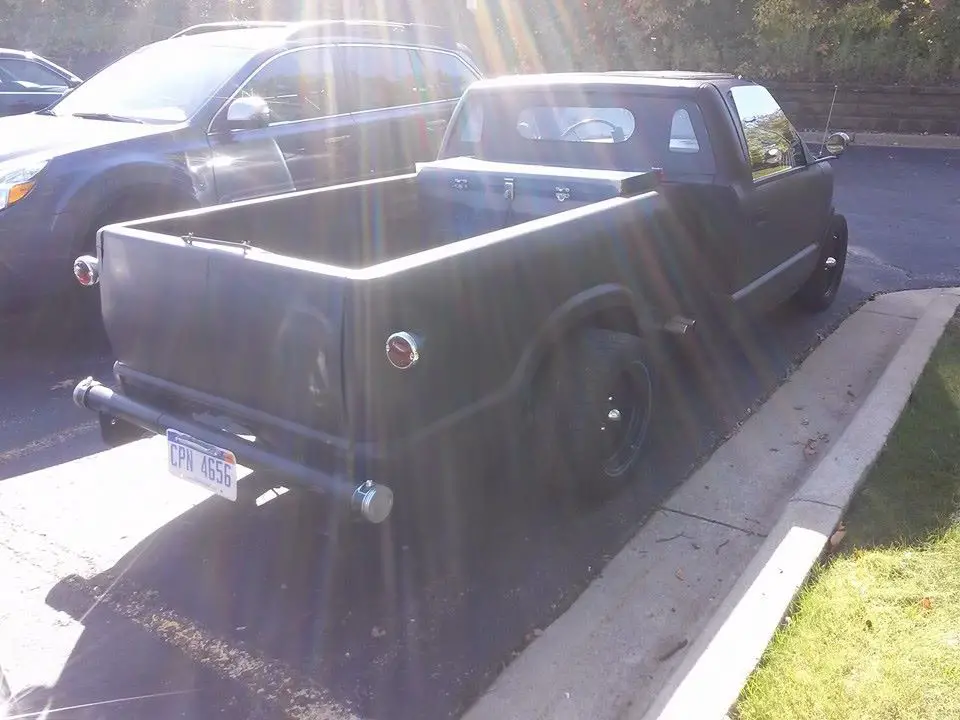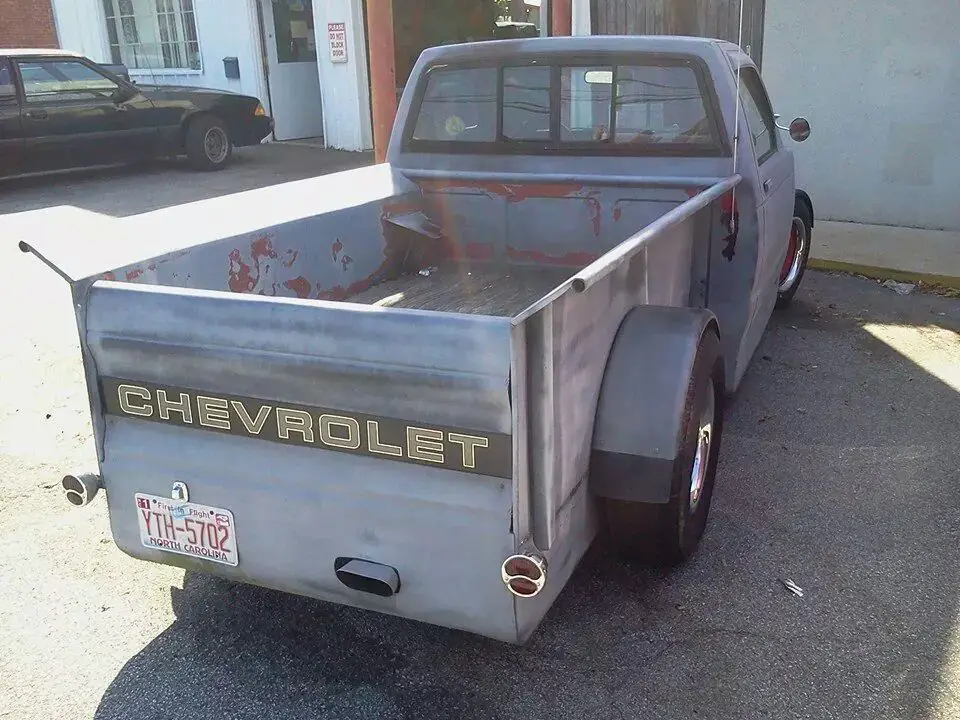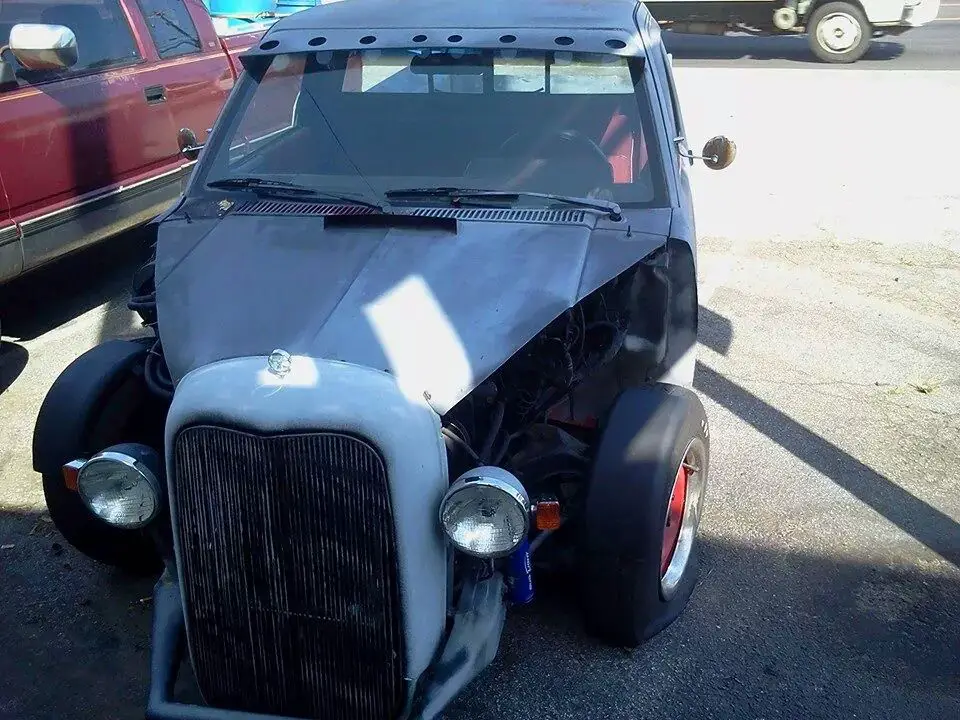 Hard to say who wore it better but I will say that I prefer the wheel and tire setup on the first one.
Spotted in The Most Hacked and Ugly Shit of 2014 thread thread of course.