Every year I head to SEMA I have the hardest time figuring out exactly where to start the coverage. Inside? Outside? Cars? Trucks? Hot Rods?
With so much to see it's truly daunting, and it only becomes further so the more photos I take. For 2014 this '37 Packard built by G3 Rods seemed like the perfect place to start.
Stunning, yet almost understated this car drew my attention instantly and I found myself coming back to it repeatedly to take in all the details.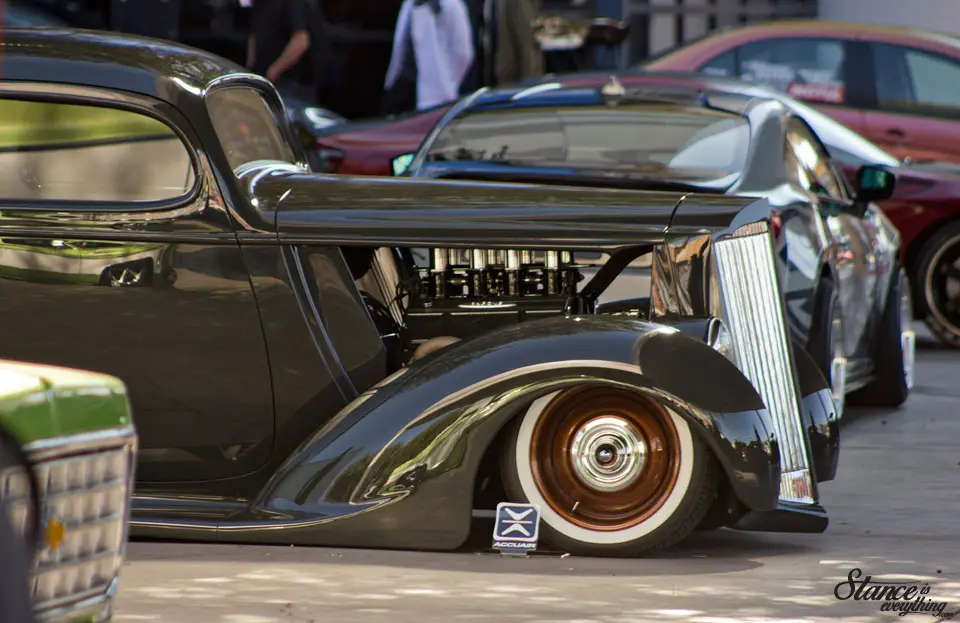 Laid out over 16/18″ copper steelies the stance naturally caught my eye first but soon I found myself gazing over the chopped roof line and admiring how well it was done.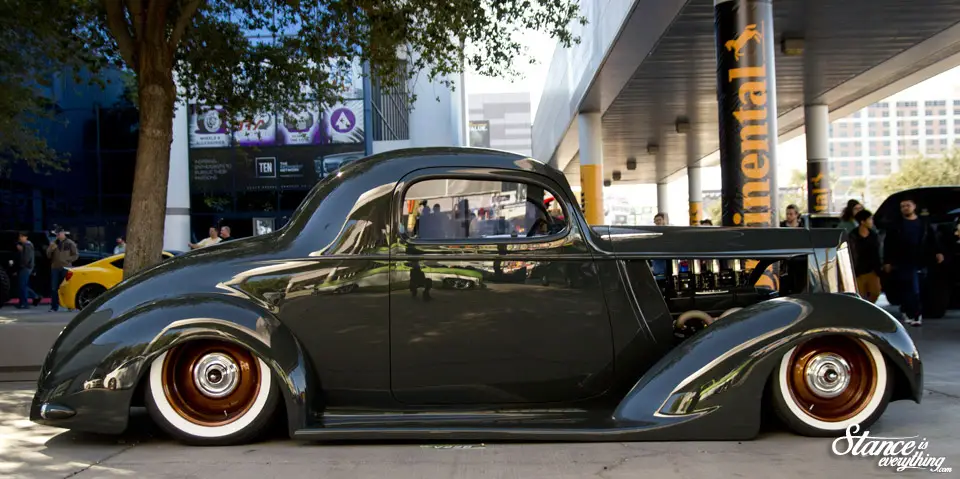 The next detail that truly grabbed me was the worked over 383 Chevy small block. A few details here and there along with some ITBs really make it look the part and I imagine it goes pretty well too.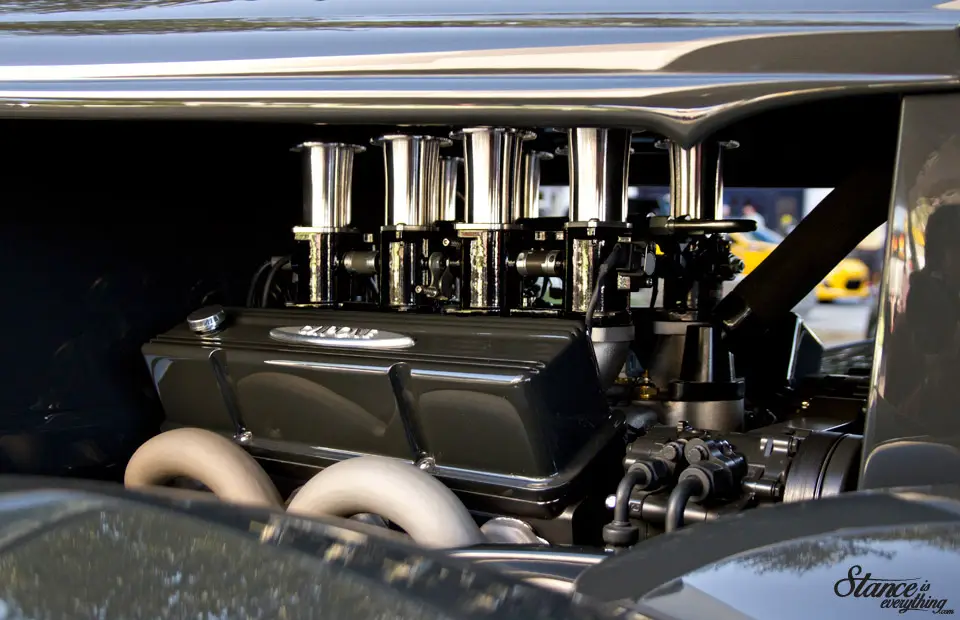 Inside the car is a fittingly classy white leather interior that works very well with the cars overall subdued color palette.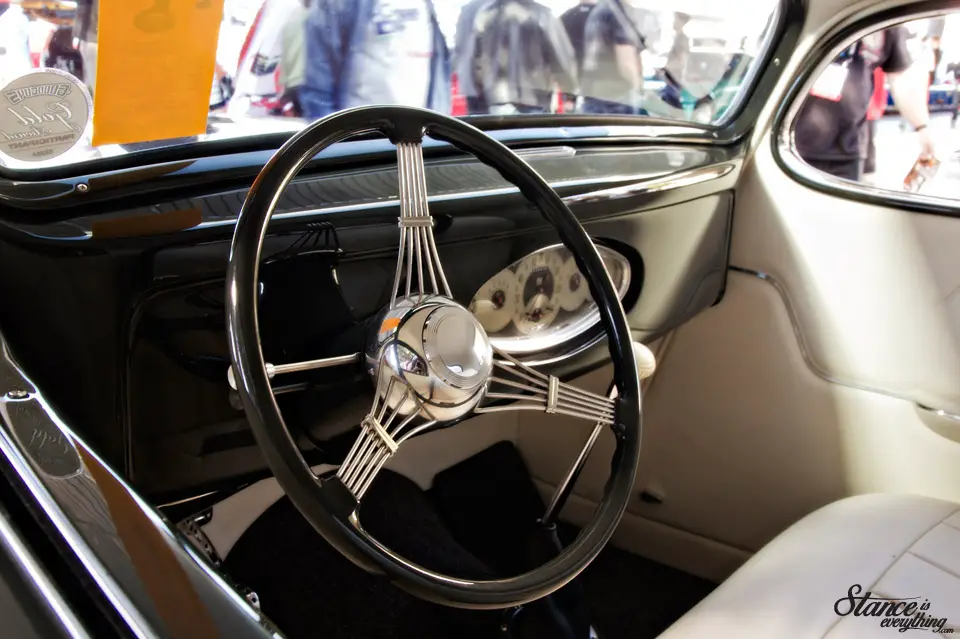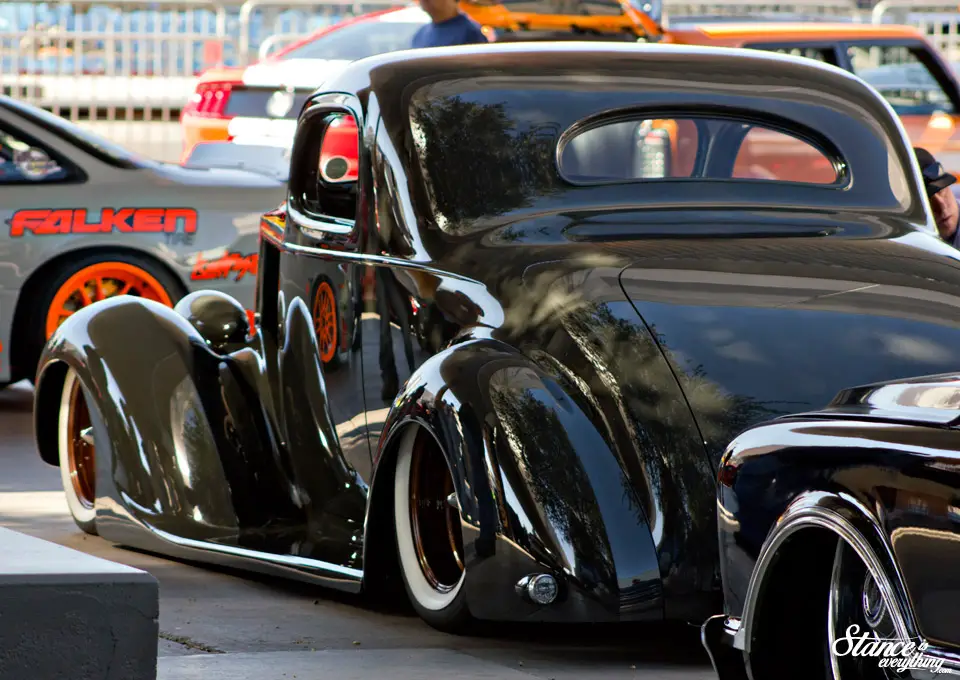 There's still a whole lot more to come from SEMA 2014 here on Stance Is Everything so keep an eye here on the blog as well as facebook and instagram for an onslaught of updates.