What better way to end the SEMA 2014 coverage than with a closer look at the builds produced by Las Vegas based Welderup?
Welderup is a name I'm sure all of you are familiar with, even if you don't know it.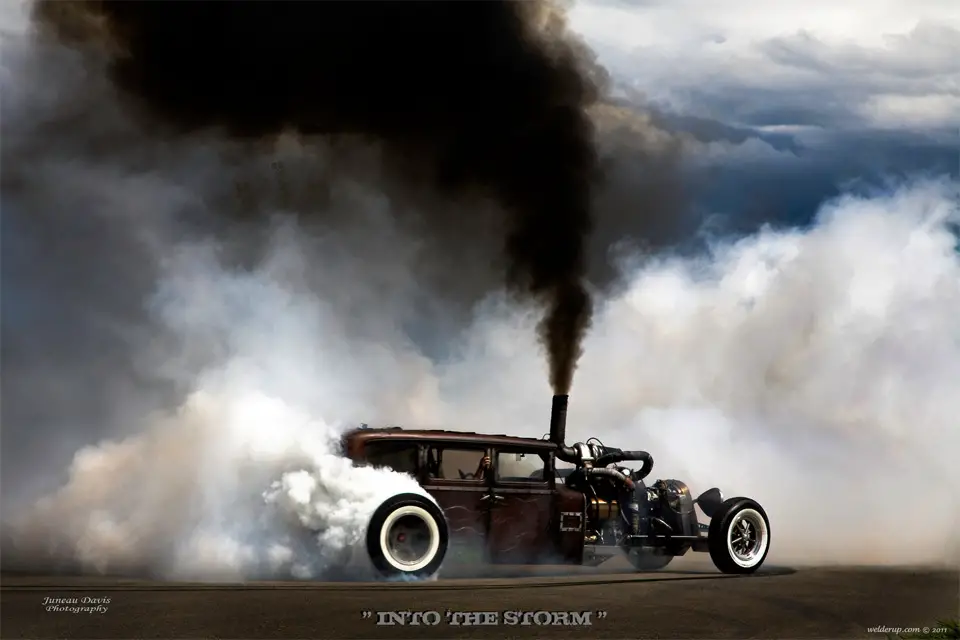 Recognize this picture? I'm sure you do, because in addition to being an awesome photo, it's gone around the web and back again multiple times, most notably in the 'F-Your Prius' meme.
Well that car, known as the 'Diesel Rod', is a Welderup project and one of several they brought to SEMA 2014.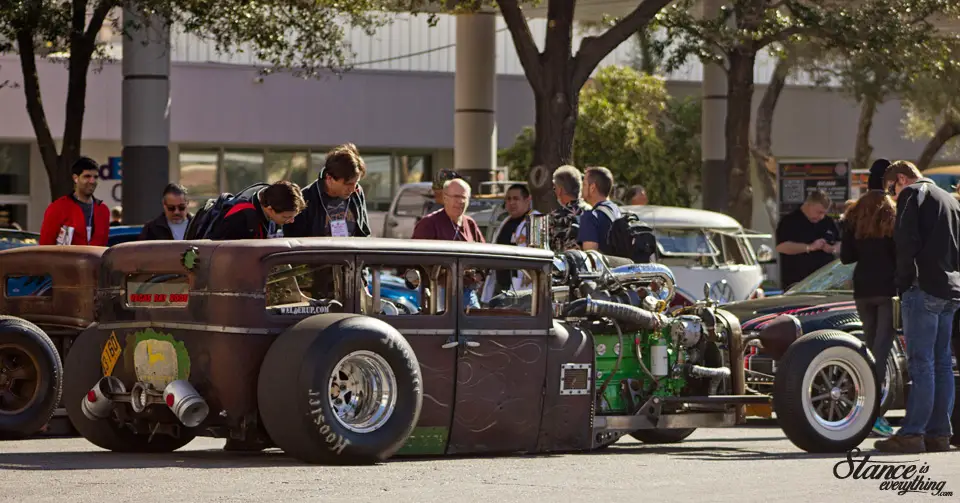 Most would call these builds rat rods, but I've shied away from using that term in recent years as it has become synonymous with crappy flat black paint jobs and shoddy construction.
The Welderup builds are far from that. Sure they are built with a no fucks given approach, and are often a little rough around the edges, but a lot of that is intentional and masking a lot of serious attention to detail.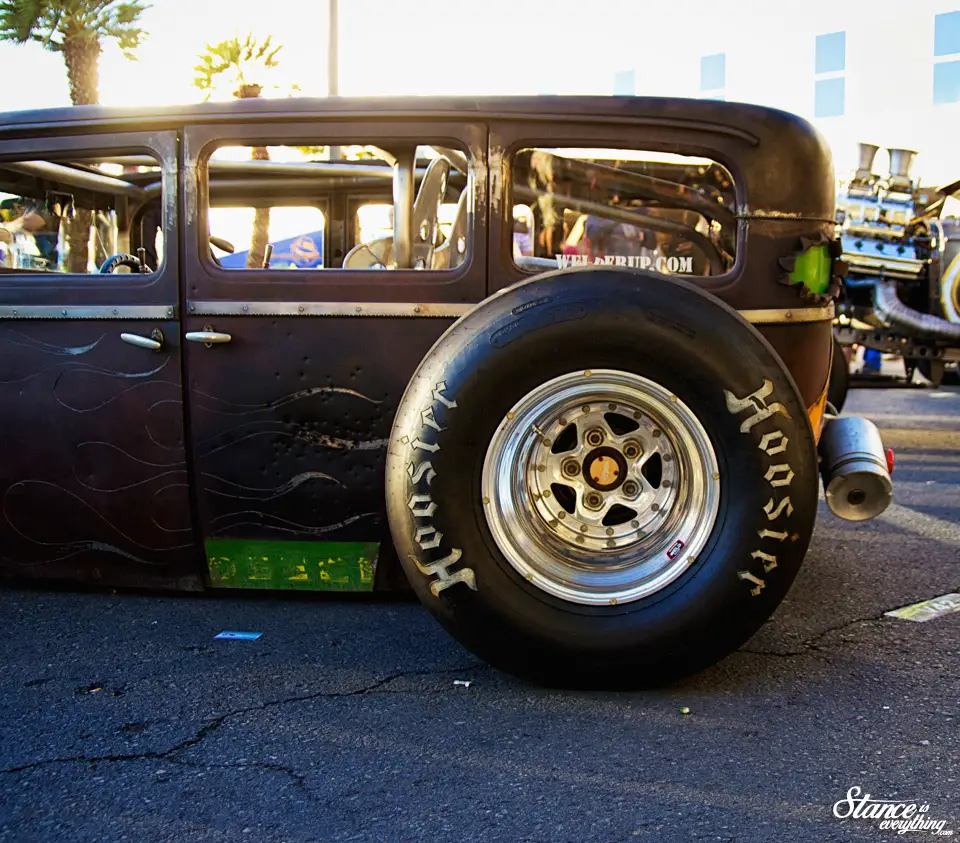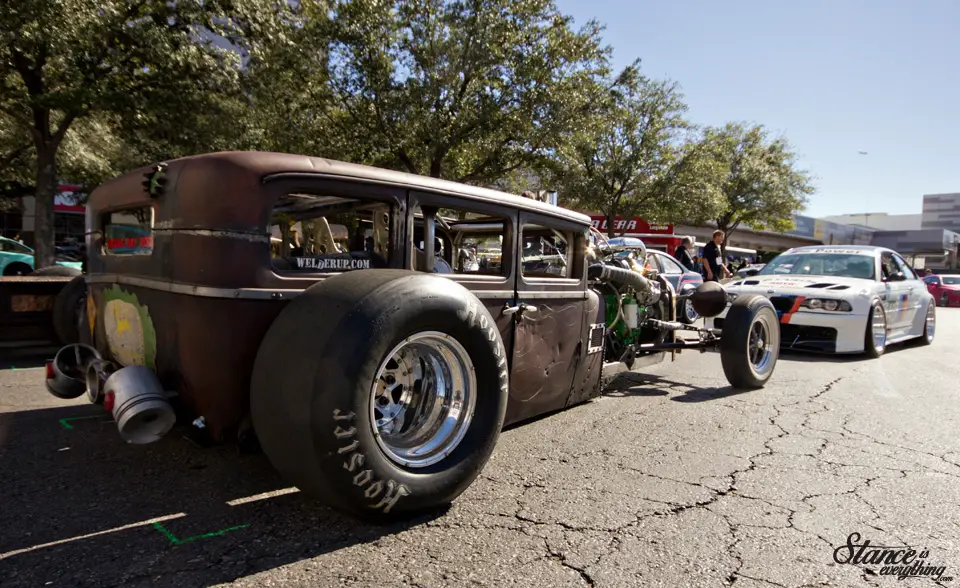 Take the diesel rod for example, all around the front of the 28 Dodge body is trimmed with a chain saw blade that really adds to the cars agricultural feel.
Bike chain is used as a side mirror mount, and a saw blade adorns the leading edge of the windshield visor and makes up the body molding around the car.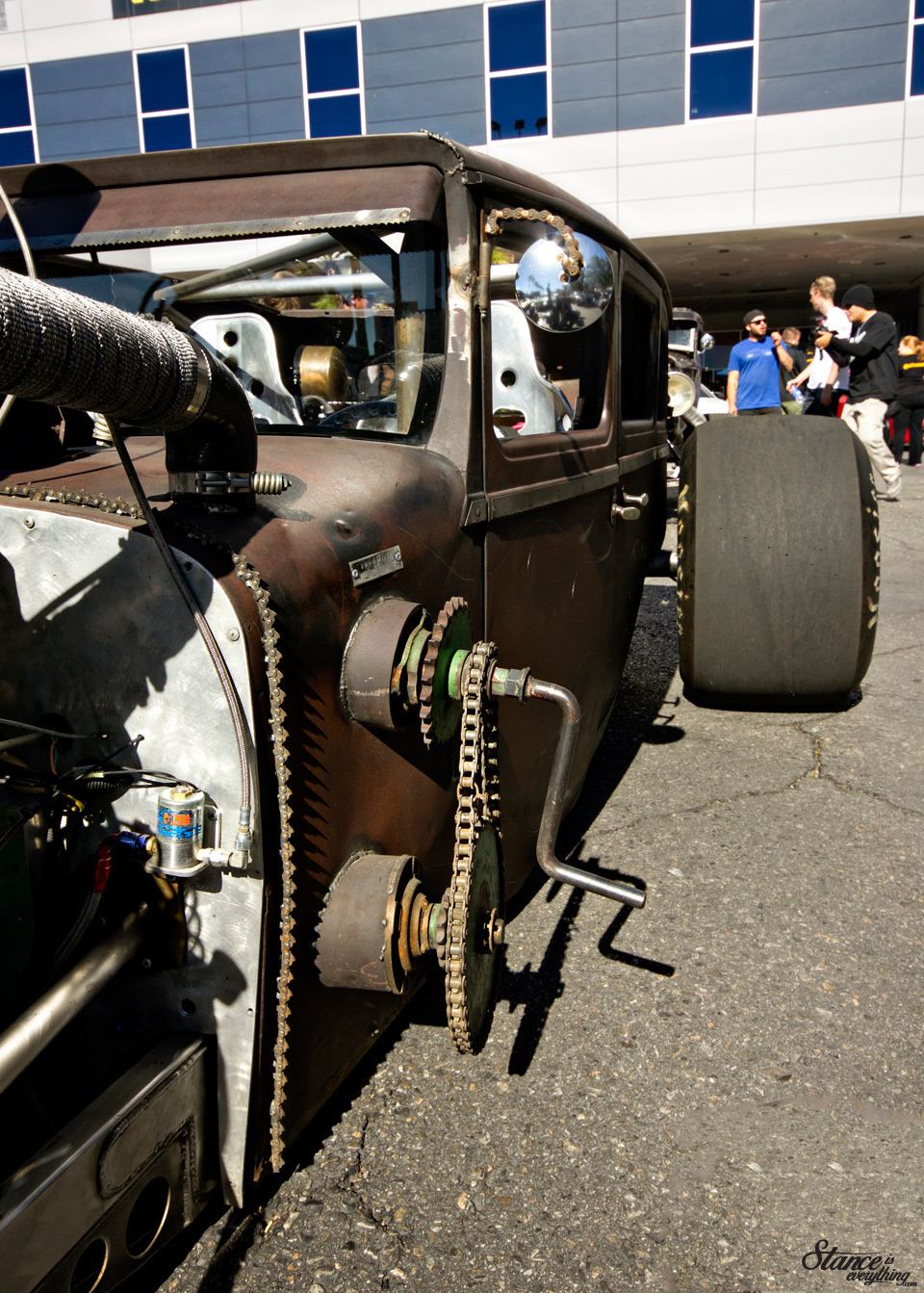 It's also got an interesting hand crank ignition system, sure it probably just simulates a push button start at the end of the day but it sure looks cool and is a throwback to the days when you actually did have to crank these cars to get them to run.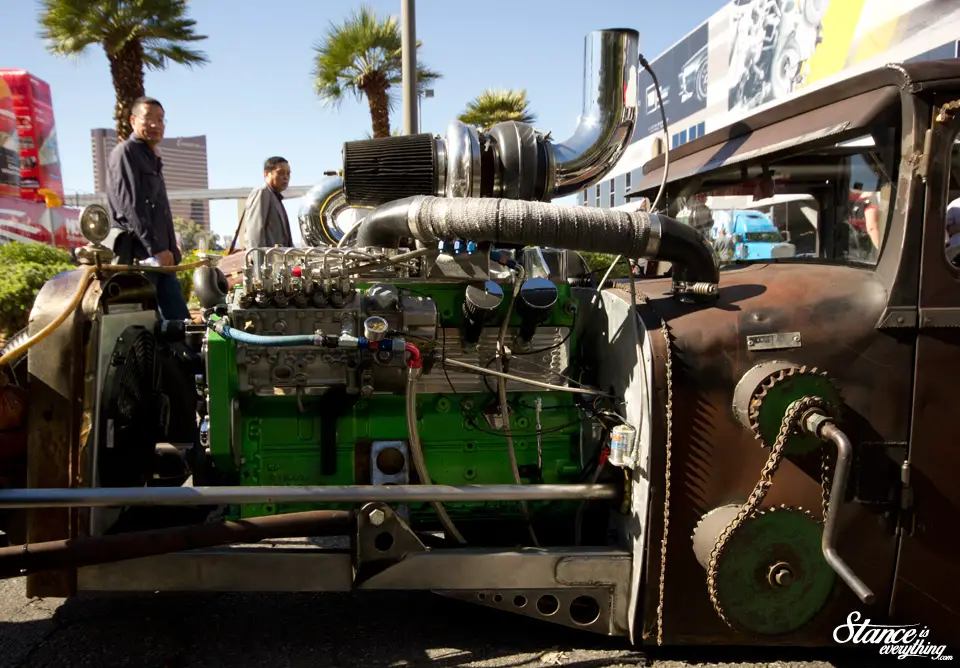 The Diesel Rod also had a pretty cheeky set of front legs beneath the grill, had I seen those outside of Vegas I might have raised an eyebrow but being in the city of sin they fit quite well.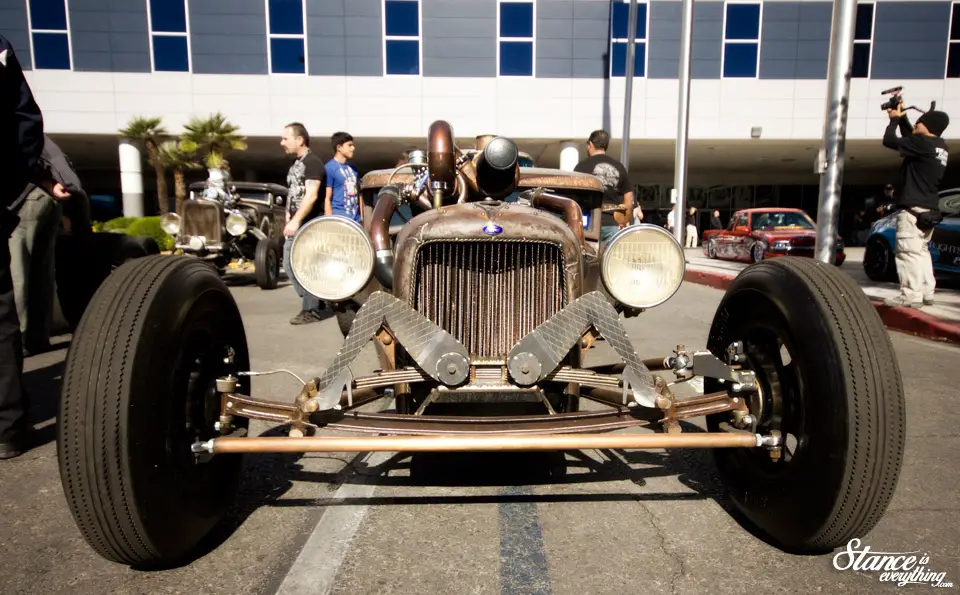 The Gasser, which despite the name actually sits more similar to a street freak, sat not too far from the Diesel Rod and had a 498 Big Block Chevy with a 671 blower literally bursting out of the hood.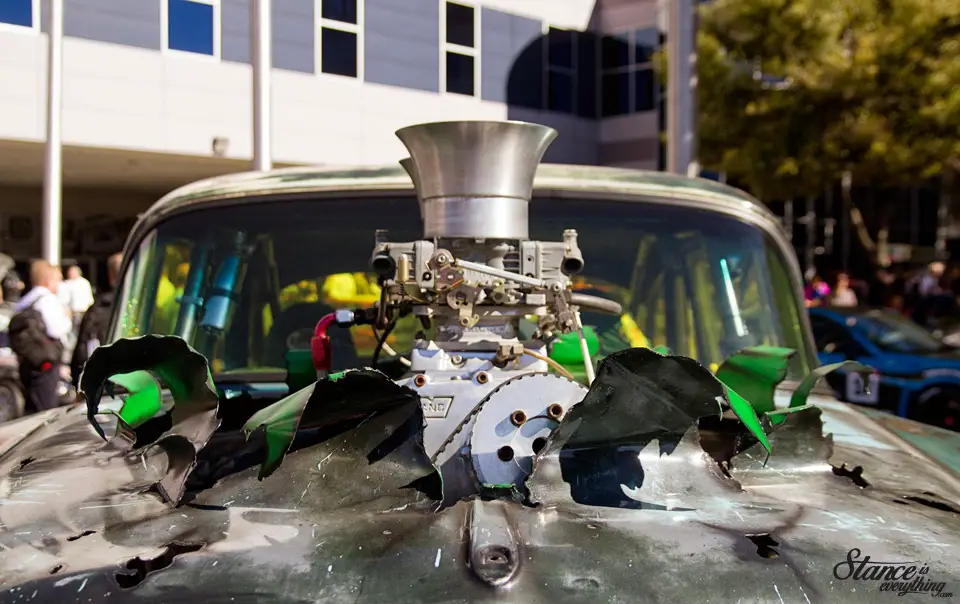 The ladder bar 4 link setup that propelled this car up into the sky also provided a look at the Winners quick change rear end.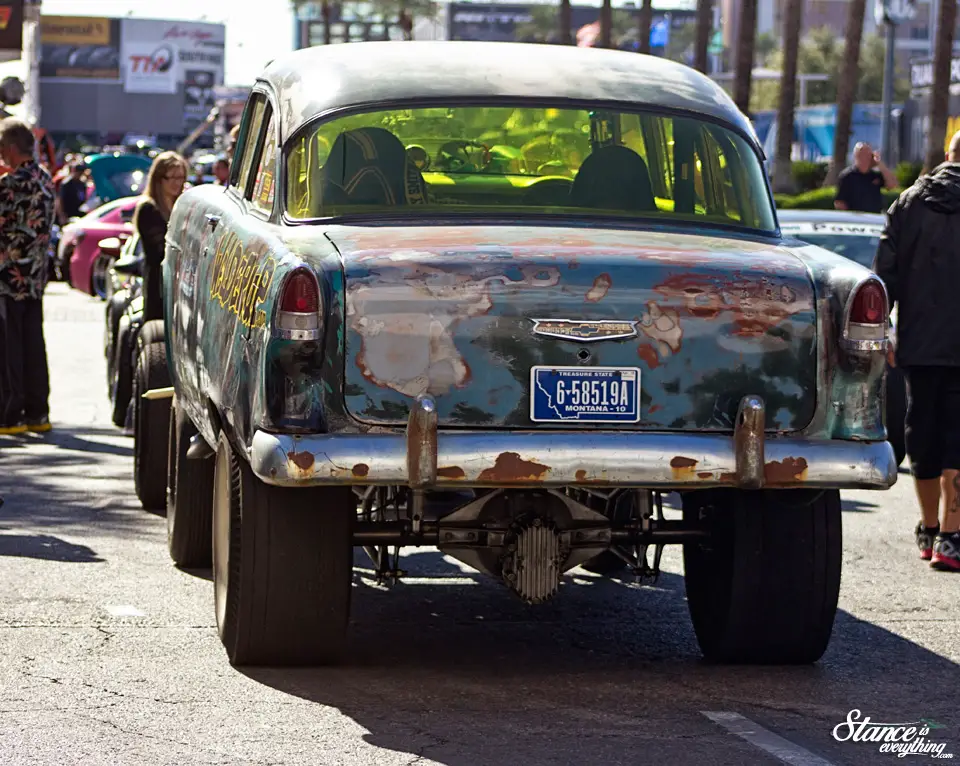 Quick change rears seem to be a reoccurring theme among the Welderup vehicles as the most recent creation in their line up also sported one, in addition to a four-cylinder turbo diesel motor.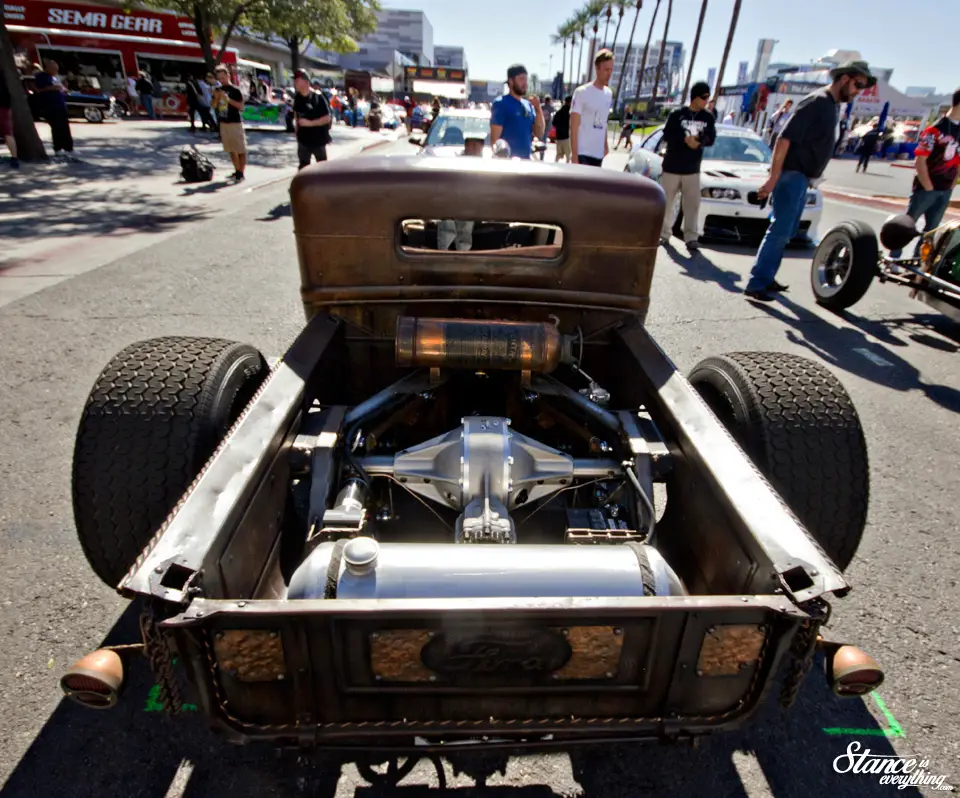 The Weldereup Pièce de résistance had to be the "Quit Your Bitchin" Ford Model A.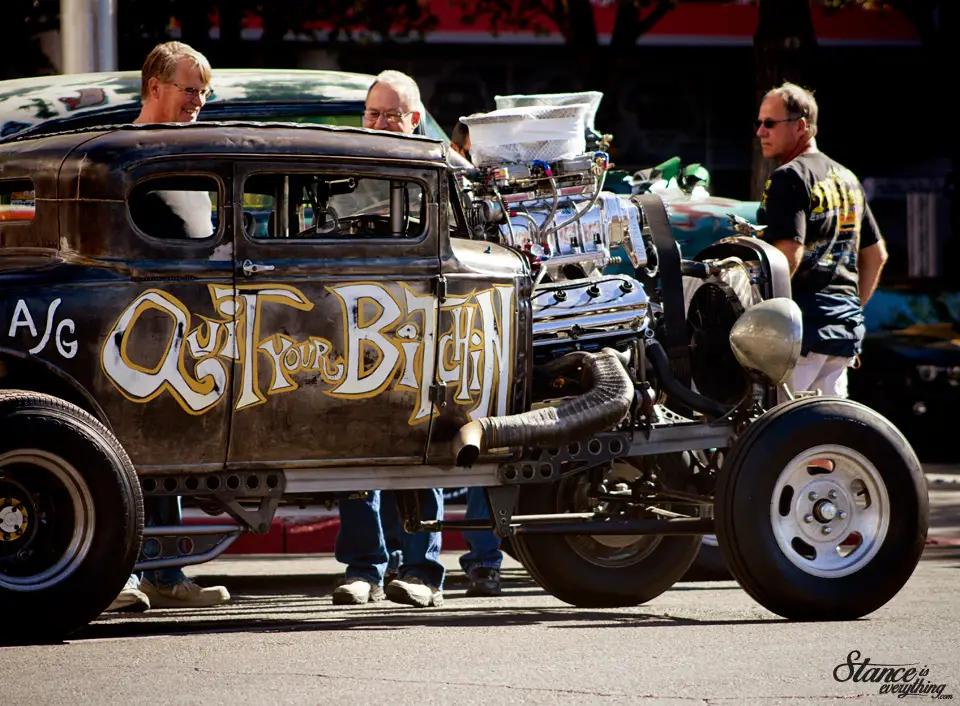 The sentiment behind the side graphics was perfect. Don't like it? Quit Your Bitchin' it's here, it's done, and it has a blown hemi that –if it runs half as powerful as it looks– would have no problem taking down most challengers in a straight line.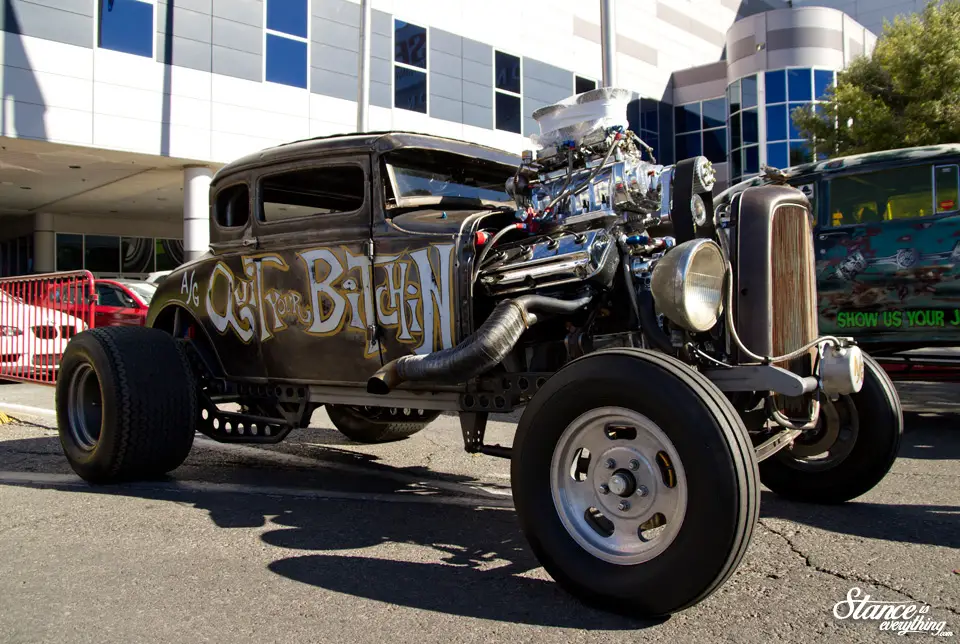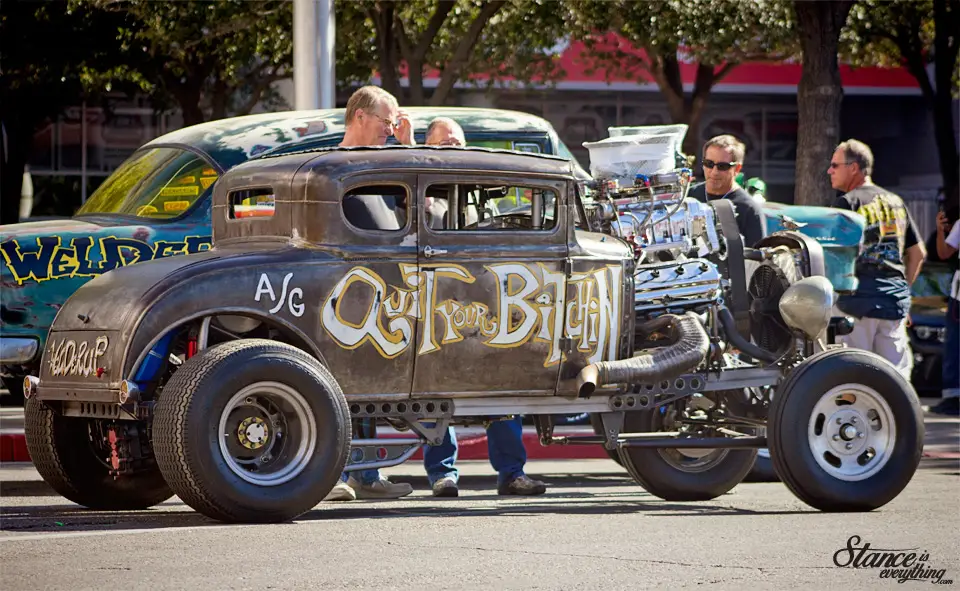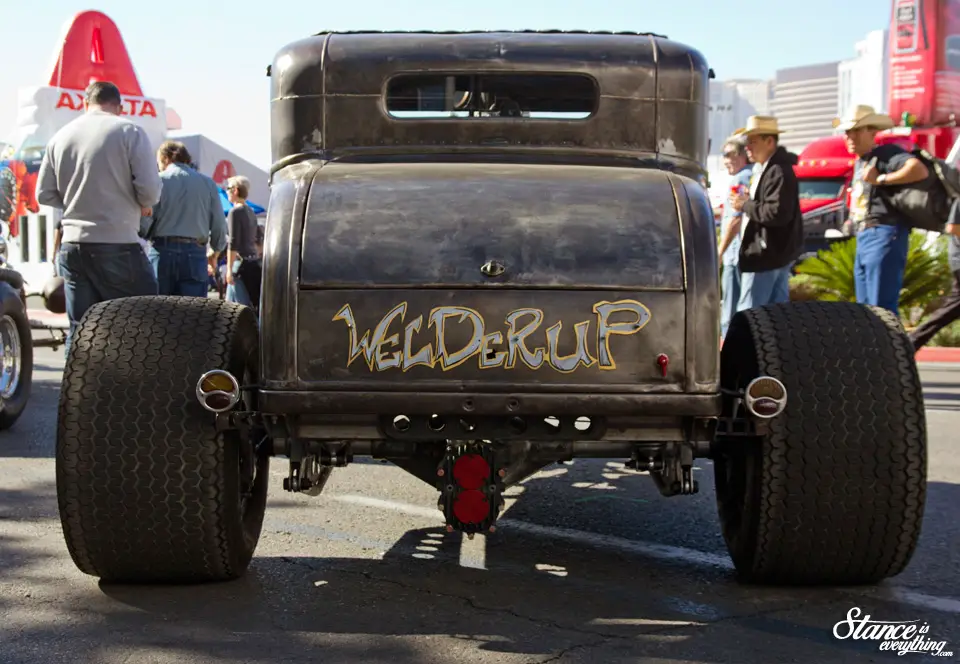 The stance was on the nose too, high enough to be imposing, but just enough reverse rake to throw back once again to the iconic gasser squat.
My favorite part though? The reinterpretation of 'Mr. Horsepower', the famous red and yellow Clay Smith cams mascot. If you look close you can see the cigar hanging out of the right side of his mouth!