Fuller Hot Rods has achieved a Stance Is Everything first; SEMA Showstopper honours two years in a row. What's it take to achieve such an award? Well start building an awesome AWD bare metal '32 Ford one year, and finish it the next.
In the time since the car was last showcased the Fuller team has buttoned the project up into one incredibly bad ass machine, which they showcased in a fairly unique bare-it-all fashion at this year's show.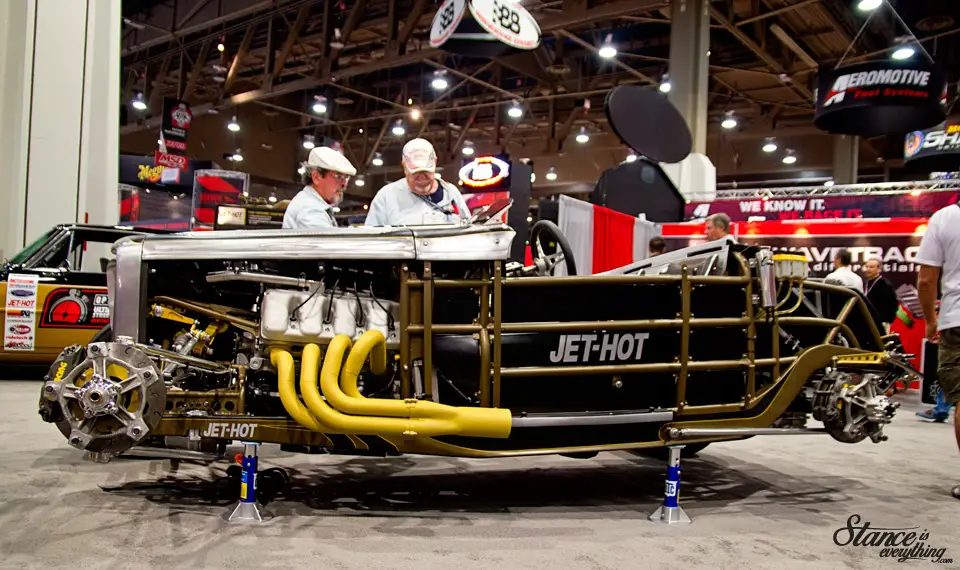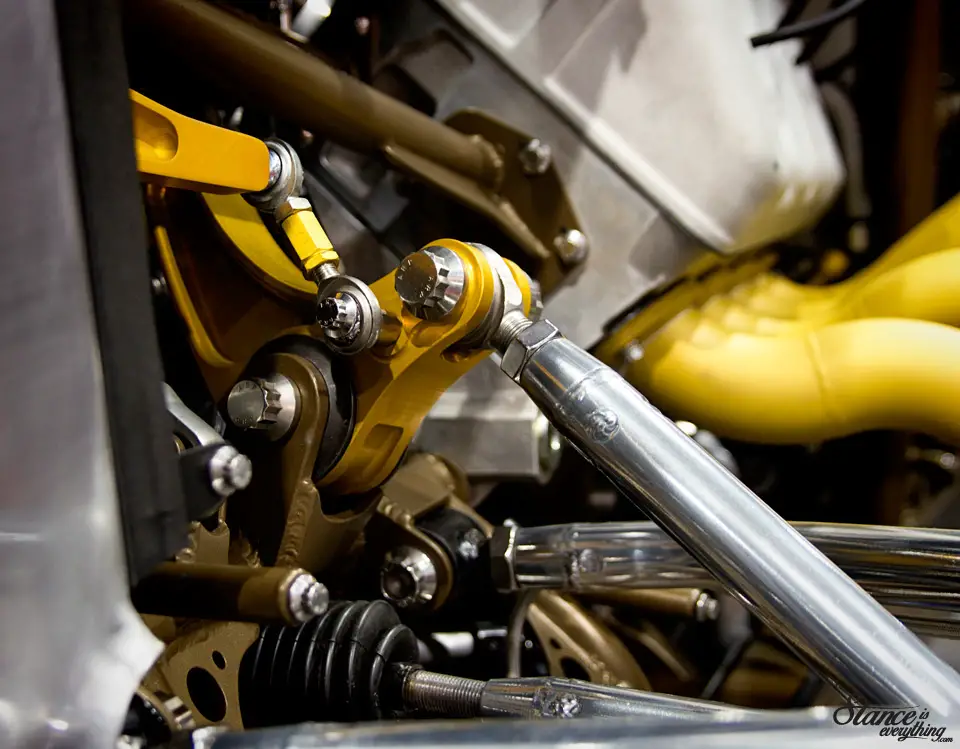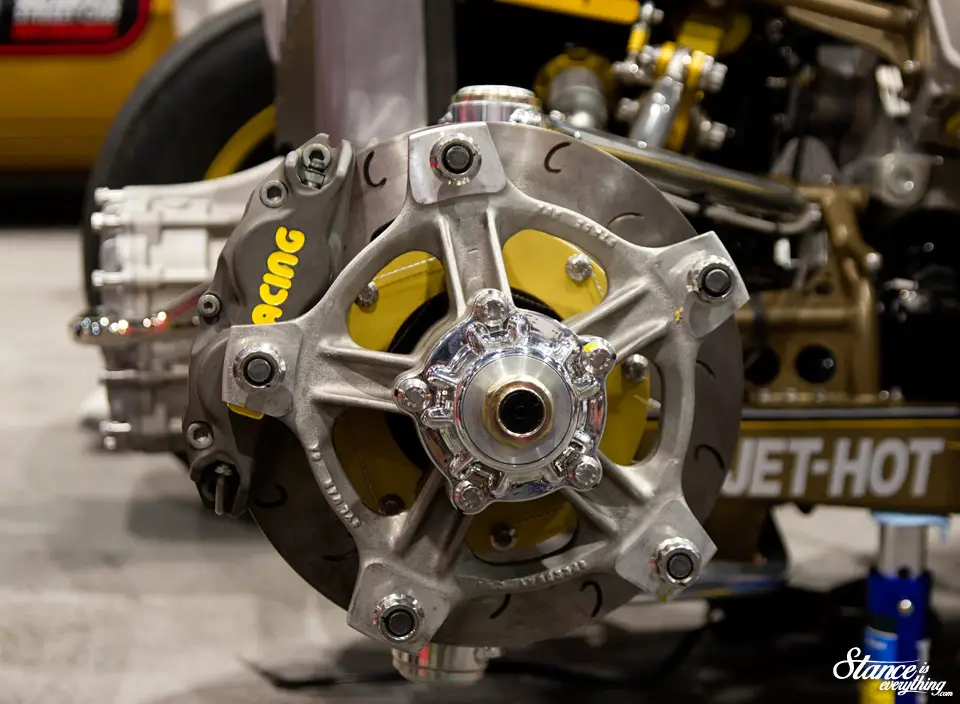 Last year I didn't know much about the drive-line, but this year I've confirmed that it has a 6-speeed Tremec transmission that transfers power to two Halibrand quick change centre sections. Between the rails sits a naturally aspirated, nitrous free, Kurt Urban built Kaase Boss 429 Ford engine that makes 820hp on pump gas.
Most of the raw metal has been retained in this near final iteration, with just the right amount of paint and detail coming in to give it that genuine race car feel.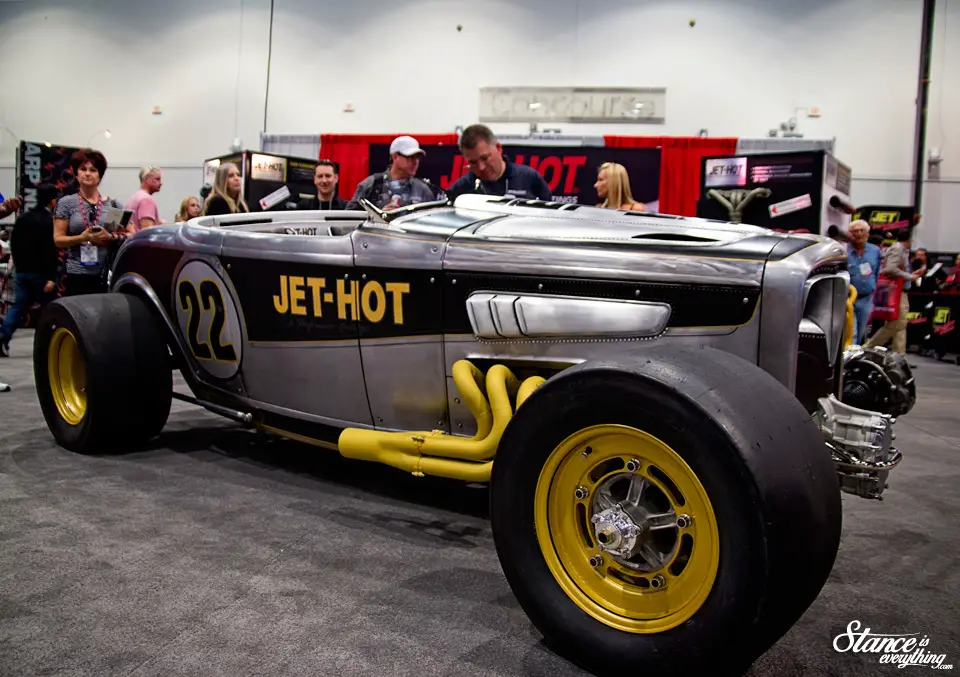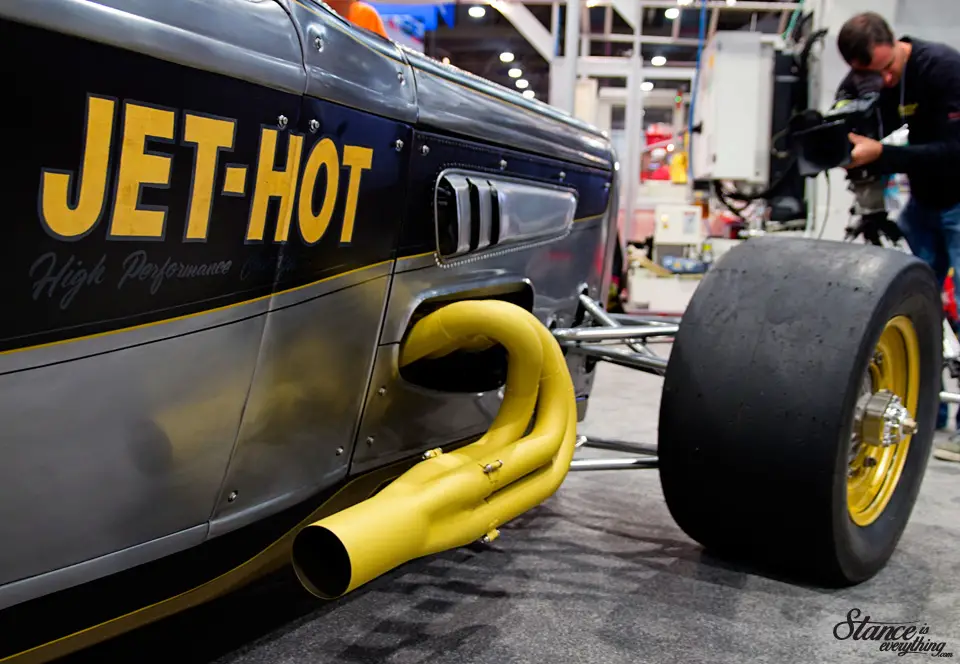 Last year peering into the car would reward you with a view of the transmission, followed by the floor, but this year an incredibly detailed interior intercepts the ground.
Like everything else this interior is a beautiful blend of function and form, set off by a retro gauge panel, trick steering column assembly, and classic pin striping.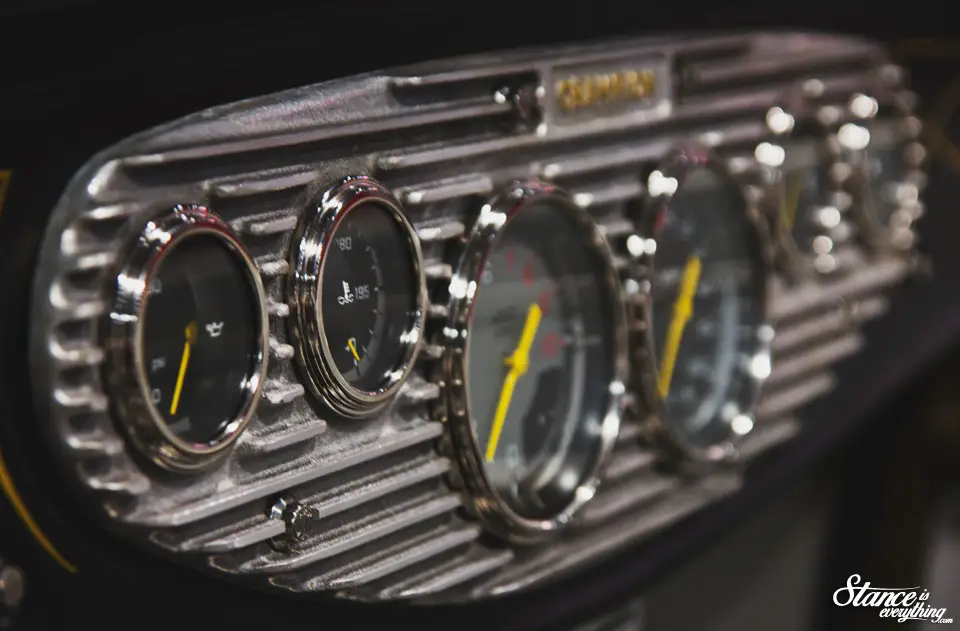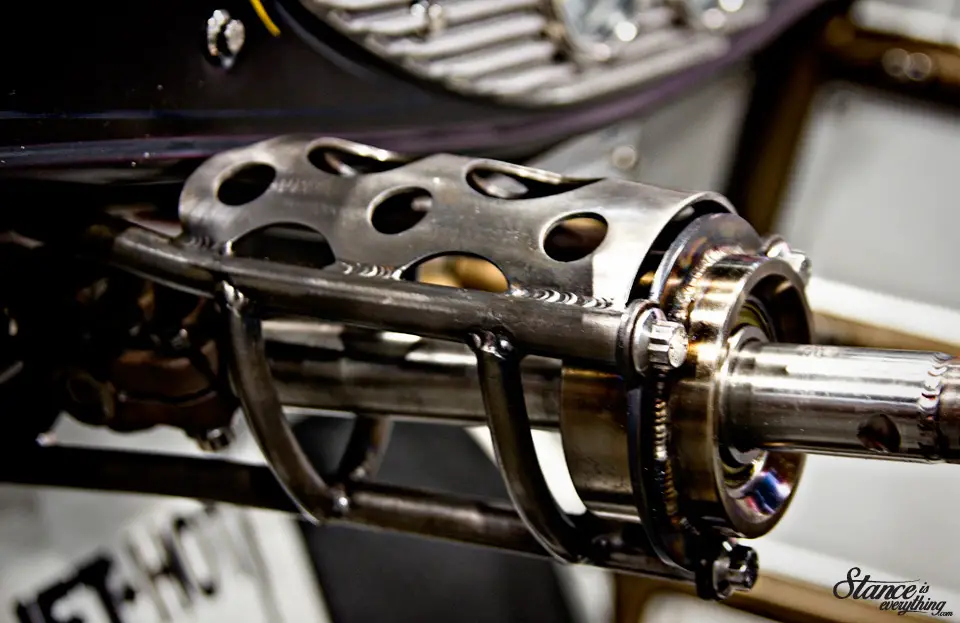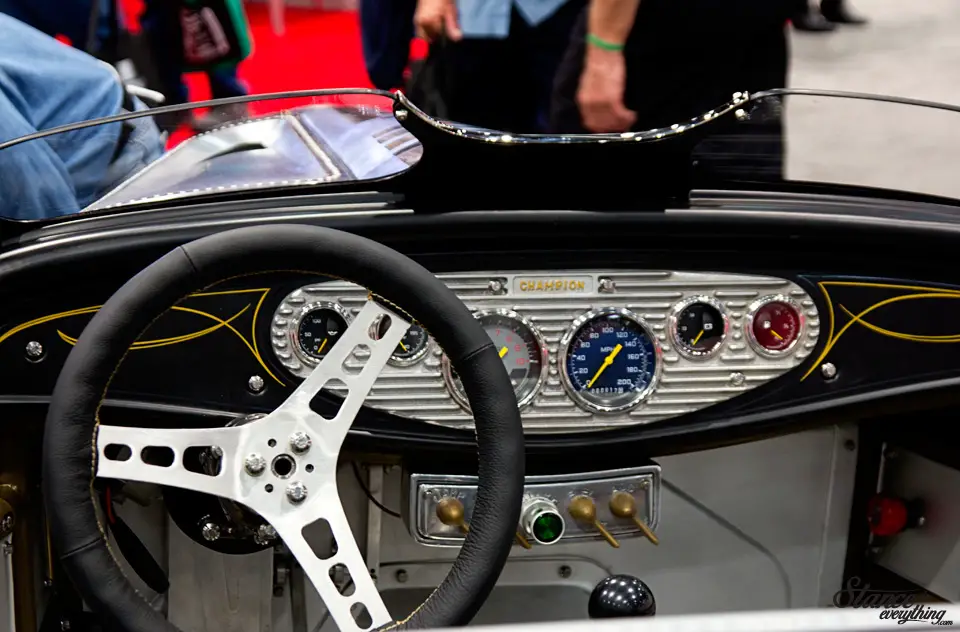 Pretty well completed in time for the show, the car hasn't seen much motion other than on and off a trailer but it sounds like that is fit to change really soon. Hopefully when it does a camera or two are on hand to take in the carnage.