Every year at SEMA a few oddities make there way through the convention centre doors and this year one such oddity was the Big V Designs Dodge Ram 1500.
This truck was impossible to miss and, ridiculousness aside, from a distance it was clear to see that the paint work was exceptionally well done, so being the adventurous soul I am I side stepped the models and took a closer look.
Whomever did the paint on this truck is obviously very skilled, and from a technical stand point it was one of the best paint jobs at the show.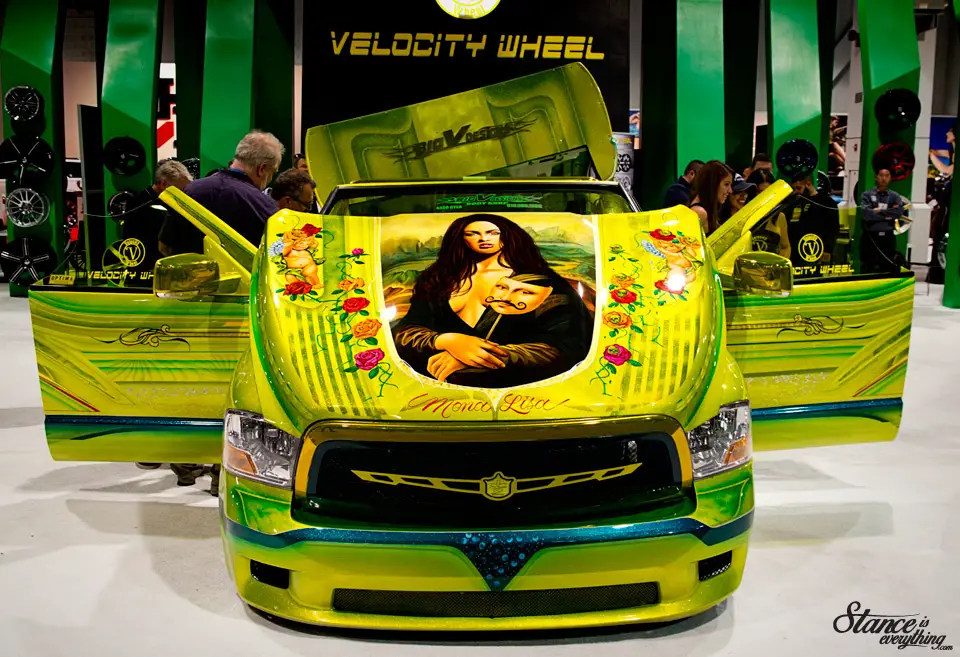 Stylistically however let's just say it isn't exactly my brand of lager.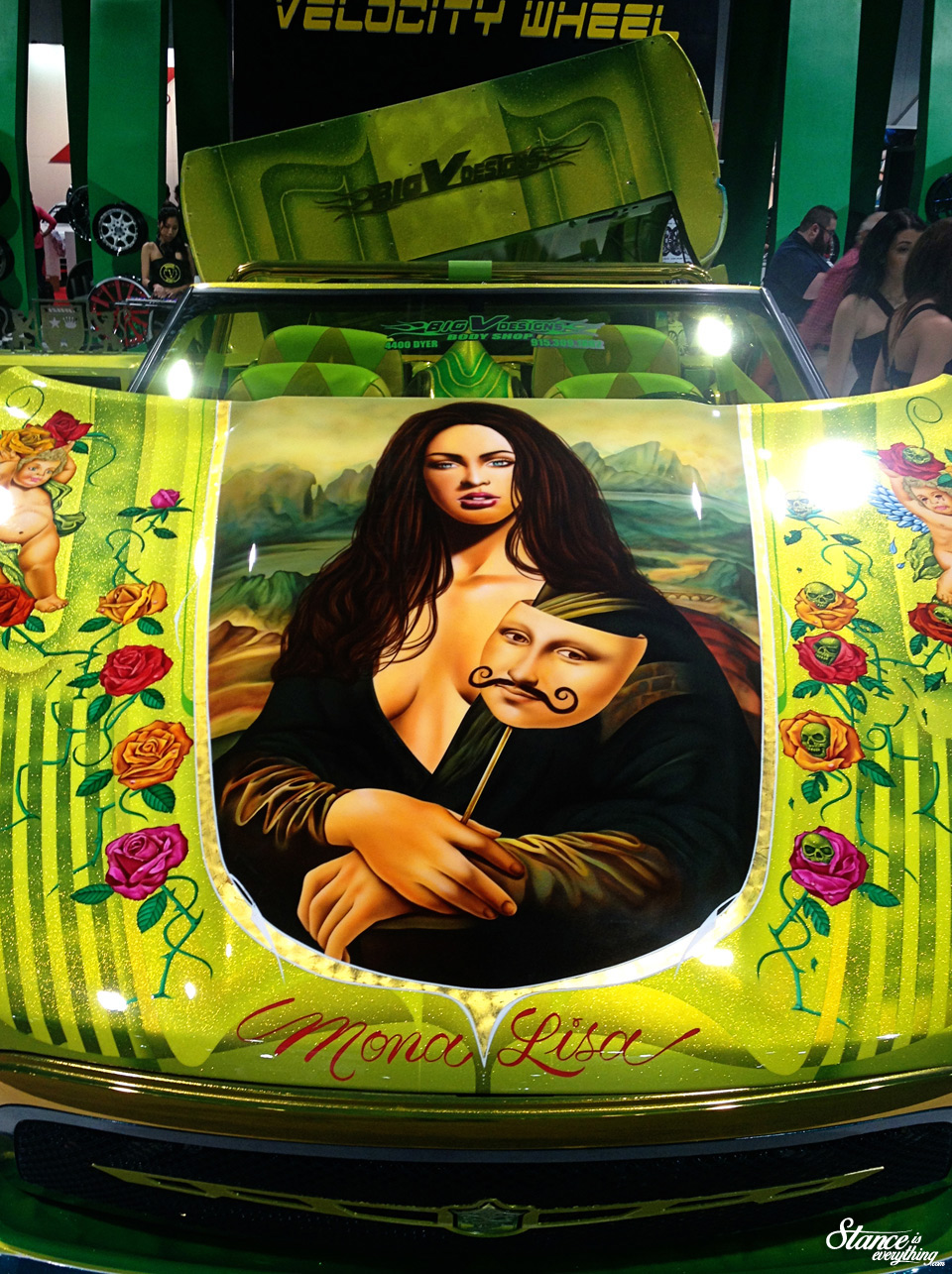 What I did find pretty interesting was the pre plastic surgery Megan Fox portrait on the hood, I wonder if you would have to pay to use a celebrities likeness in this manner?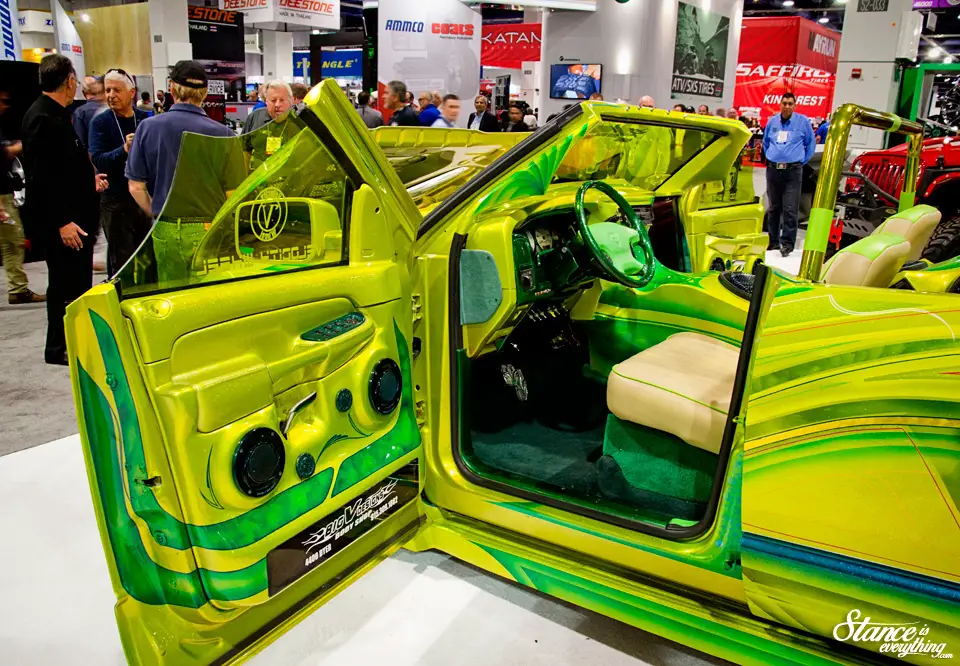 The truck is, predictably, full of audio and the green theme runs throughout the interior, even extending to the custom green door windows.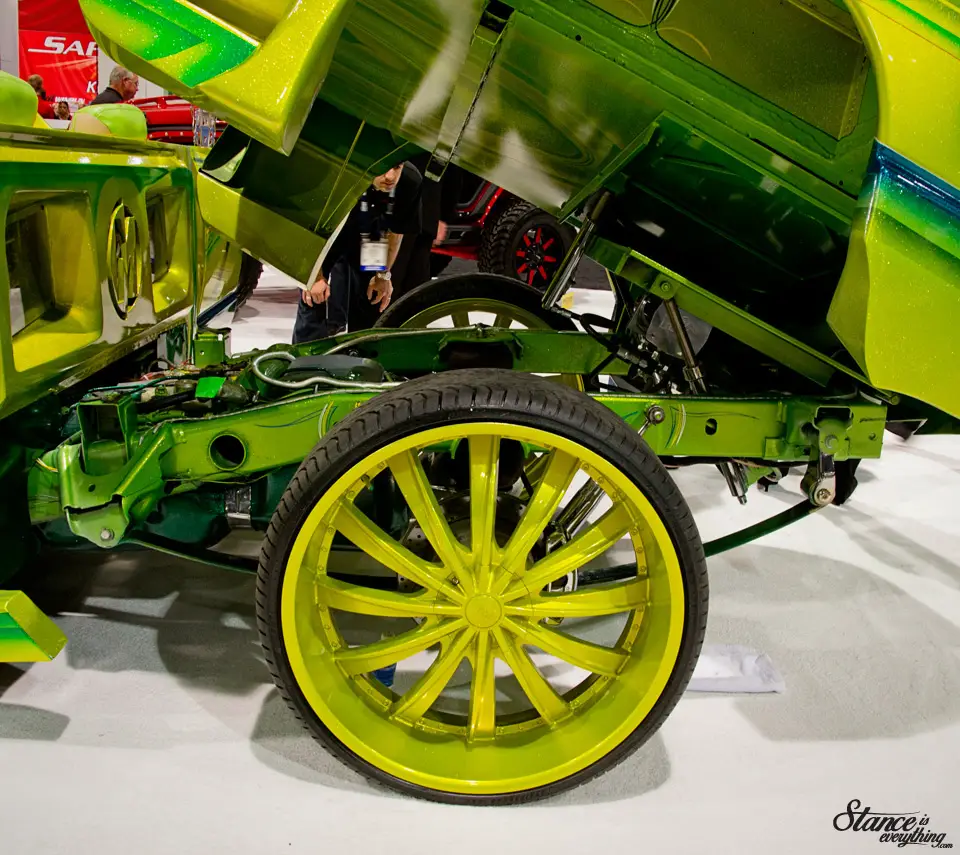 The tilt bed revealed that the frame was also painted to match the exterior, but it also showcased the trucks biggest short comings, the suspension work.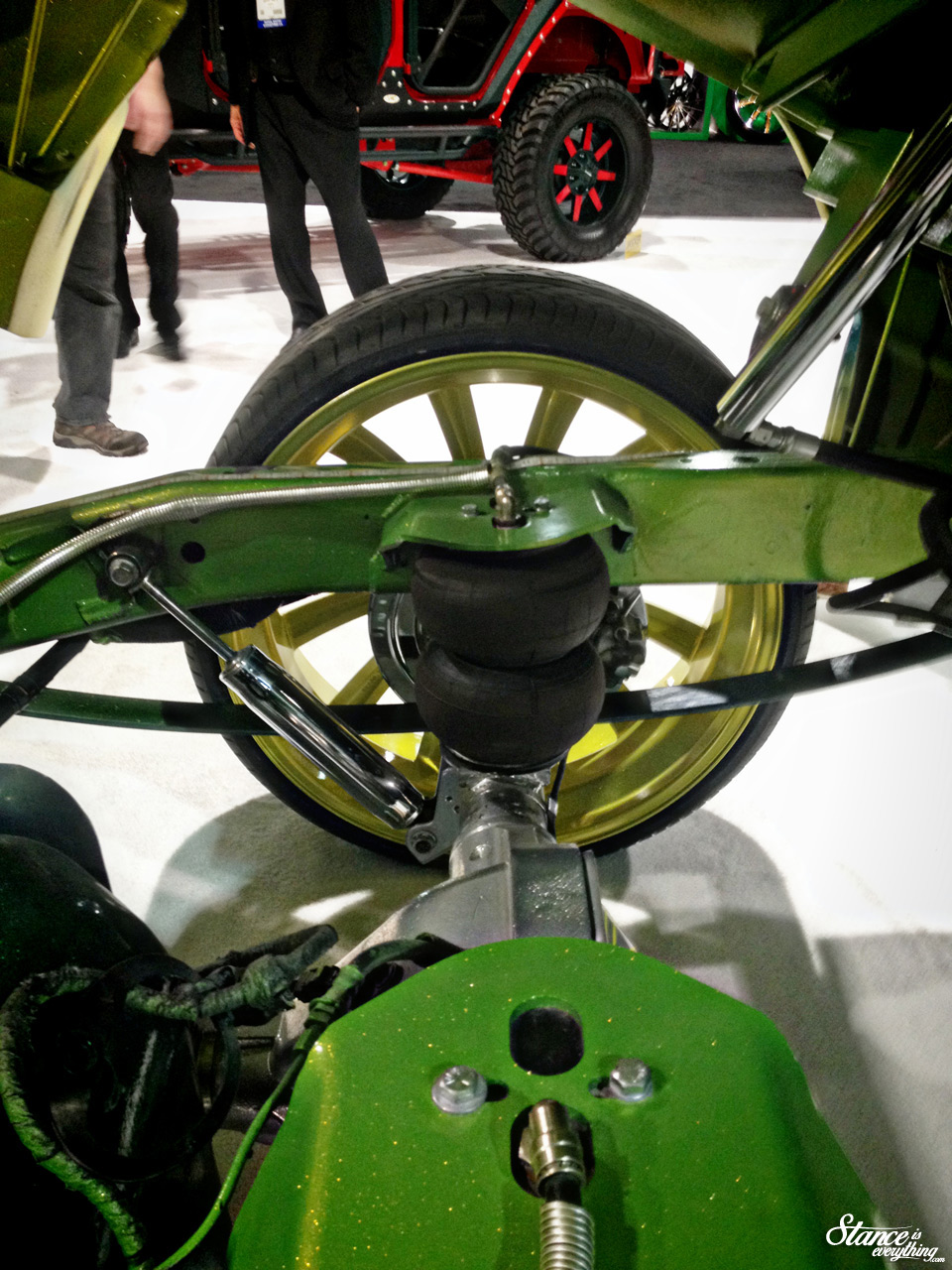 After all the man hours put into the paint and audio of this truck it was quite sad a horribly dated (and dangerous) mono leaf bag set-up. In today's day of air ride technology a mono leaf is the static equivalent of cutting your springs. How truly sad and unfortunate.
Thankfully there's a whole lot more quality builds to come from SEMA 2014 so check back soon for more coverage!