When it comes to builders that leave no bolt un-turned, The Ring Brothers are one of the best. I'm not exactly sure what is in the water (or cheese) in Wisconsin, but whatever substance it is has given the Brothers Ring a virtually unparalleled eye for detail.
I've been a fan of their automotive creations since I first laid eyes on the Producer in 2010, and I've only been further impressed by the builds that have followed it like the ADRNLN Pantera, and today's subject The Recoil.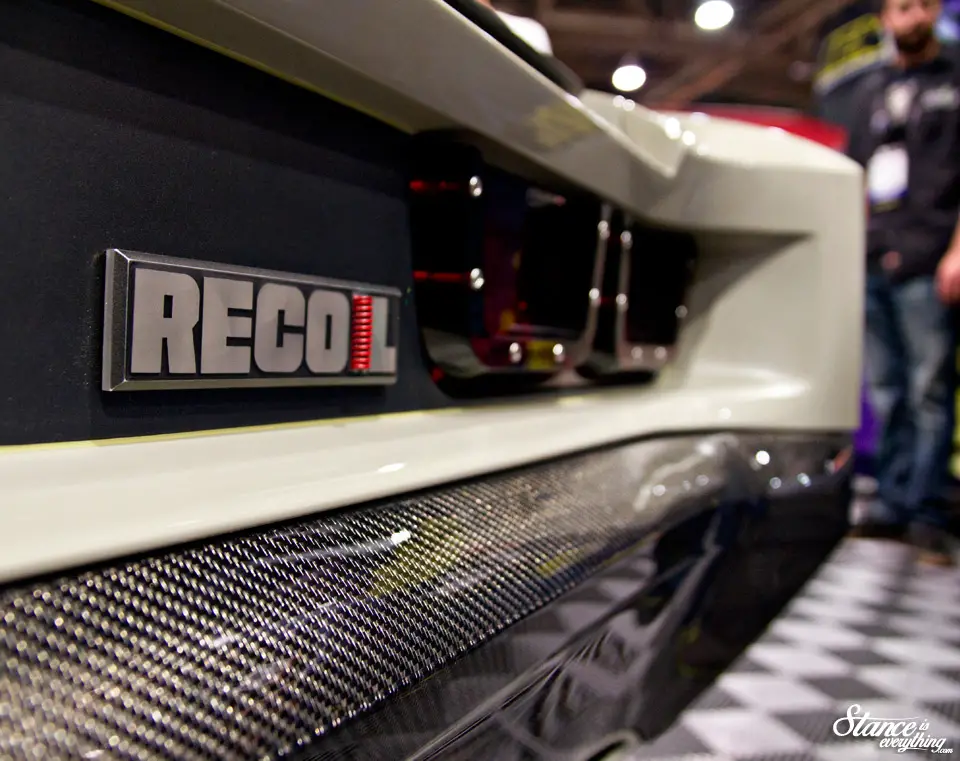 The Recoil may have started as a Chevelle but now it only bares custom badging because Chevy had little to do with this vehicles current condition.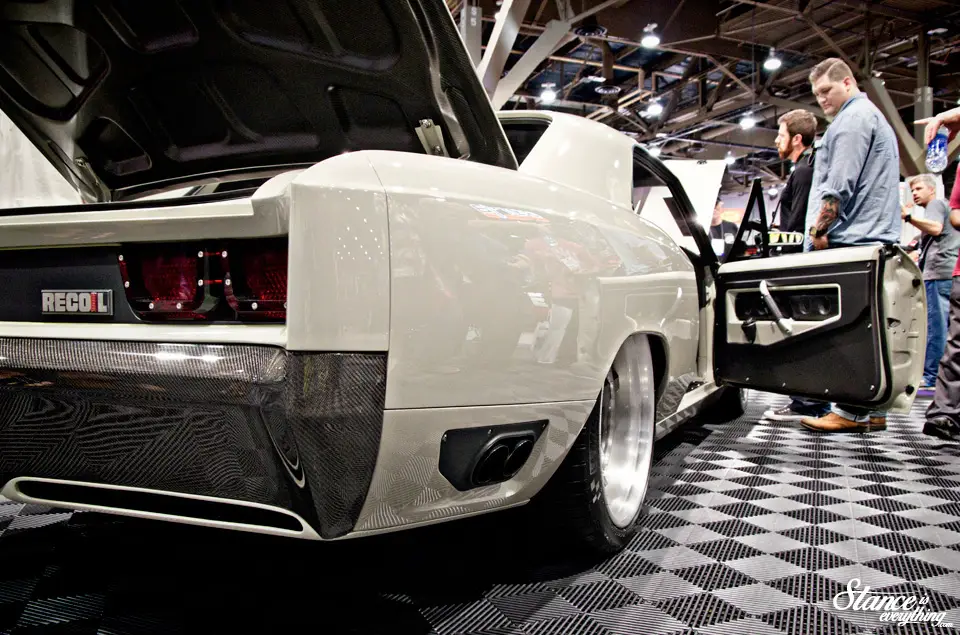 Working from the rear forward the first thing that stands out is the carbon fiber bumper that fits almost impossibly well.
In front of that bumper the exhaust exits just behind the newly released 20×13 HRE Ring Brothers Series wheel.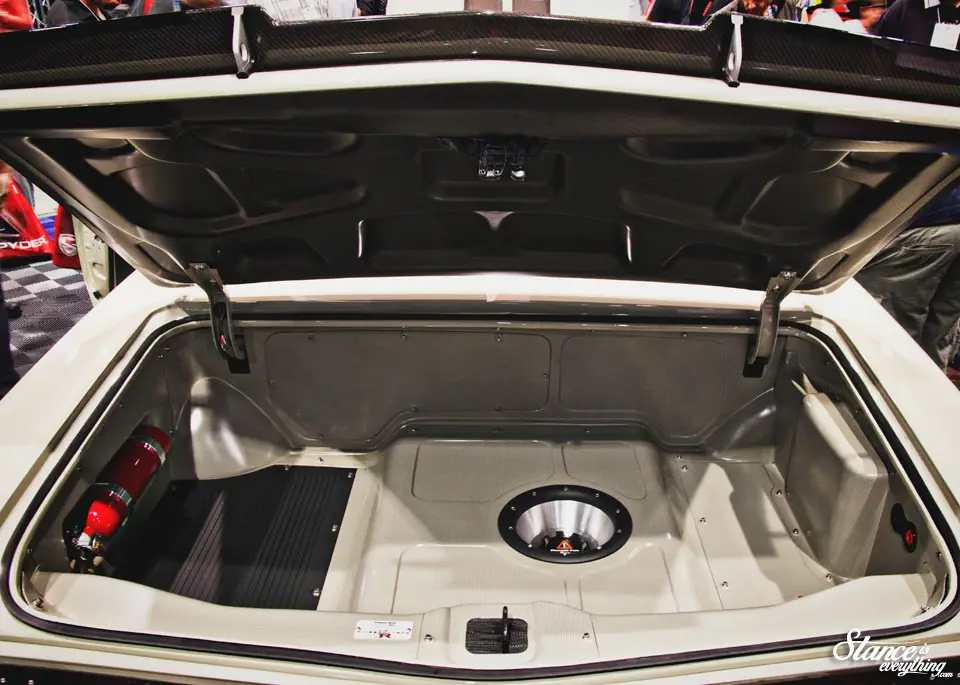 The inside of the trunk hints at the level of interior detail in this car, but things reallyget quite serious when you open the door and take a look.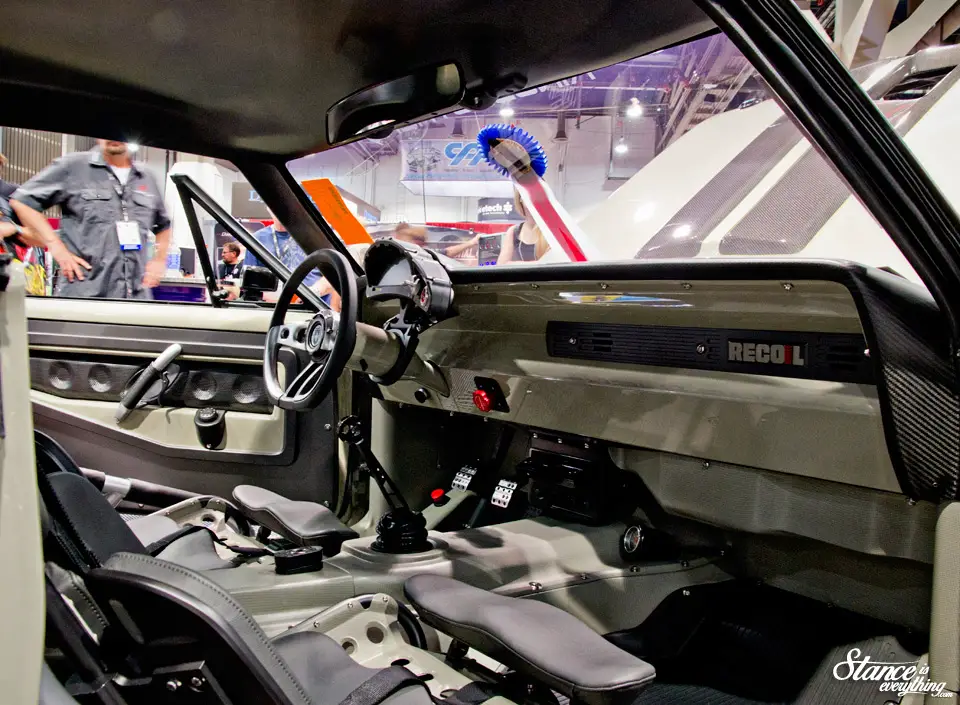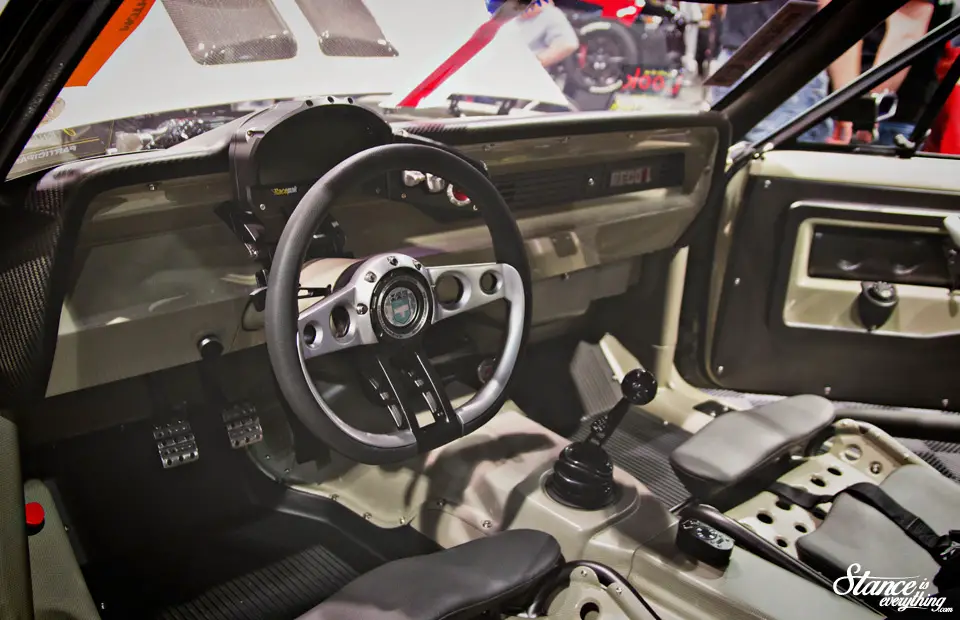 Resembling a fighter jet cockpit more than the inside of a car, the focal point of the interior might be the hand crafted, multi-piece, aluminium seats but that's hardly all that is going on.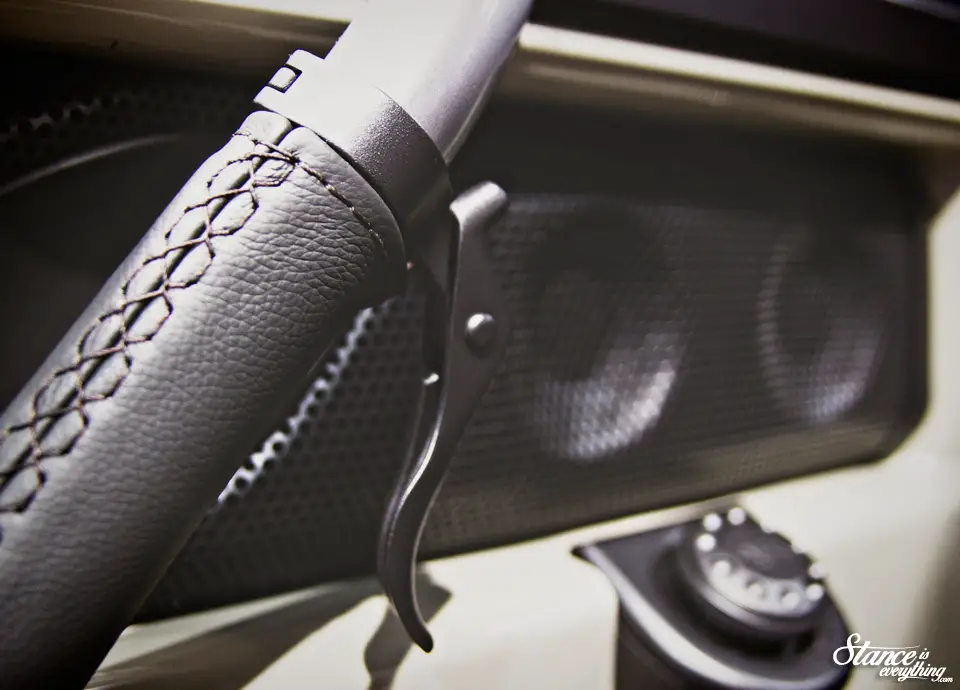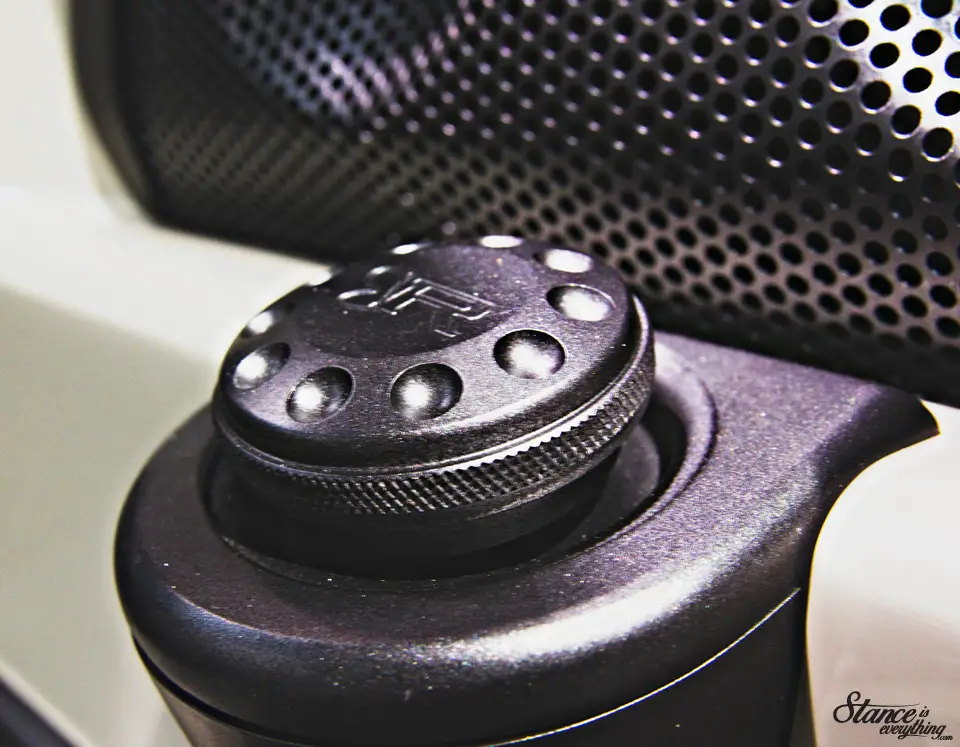 Everything, and I do mean everything, inside the interior has been hand crafted or modified to a level that few are willing to go and it all flows together as though it came that way from the factory.
Stepping back to take it all you really get to see how nicely all of the colours work together especially the unique, subtle, custom BASF sand storm paint colour.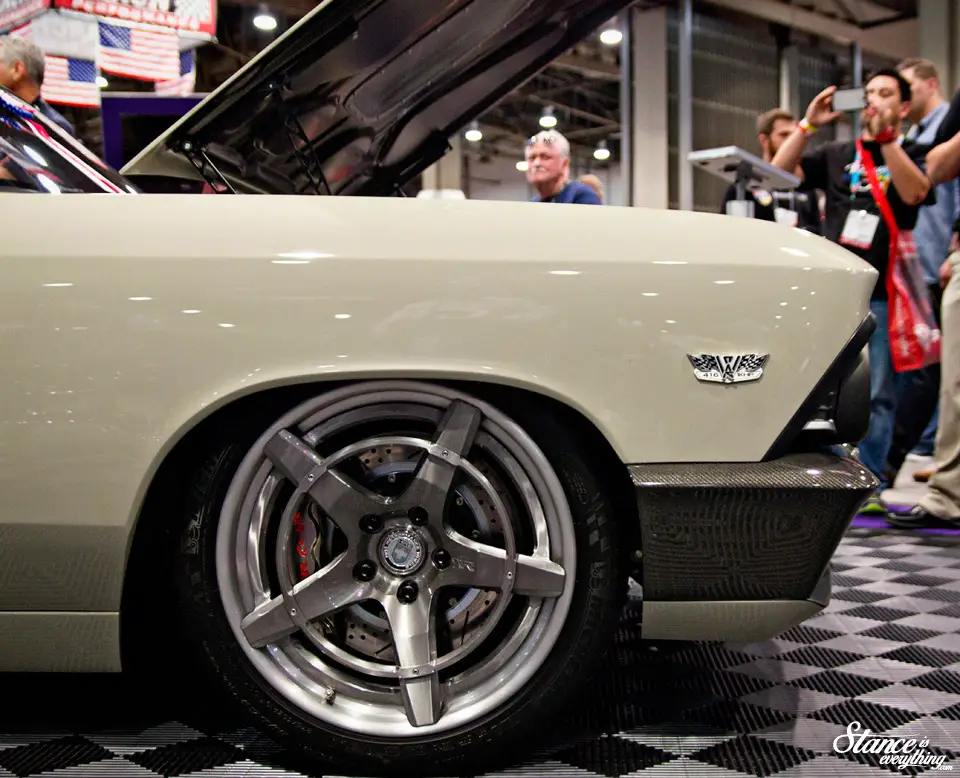 Under the hood is a Whipple charged Wegner Motorsorts LS7 that makes a healthy 980 HP to the wheels. The motor has been given a few cosmetic touches as well, including one-off fuel rail covers that are constructed to exactly match the design on the supercharger.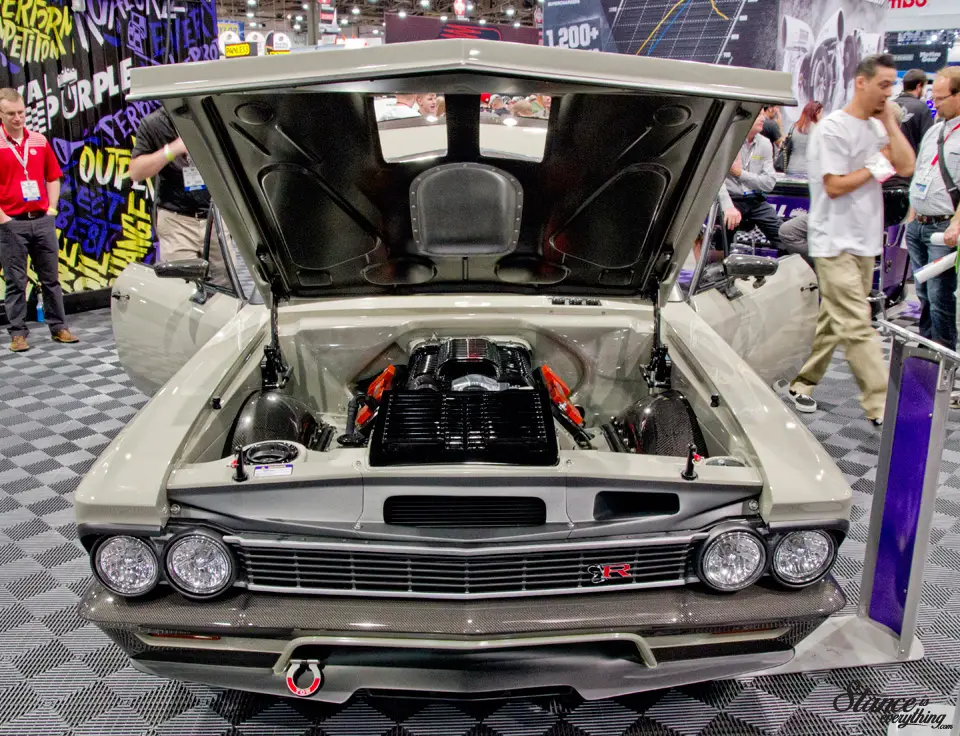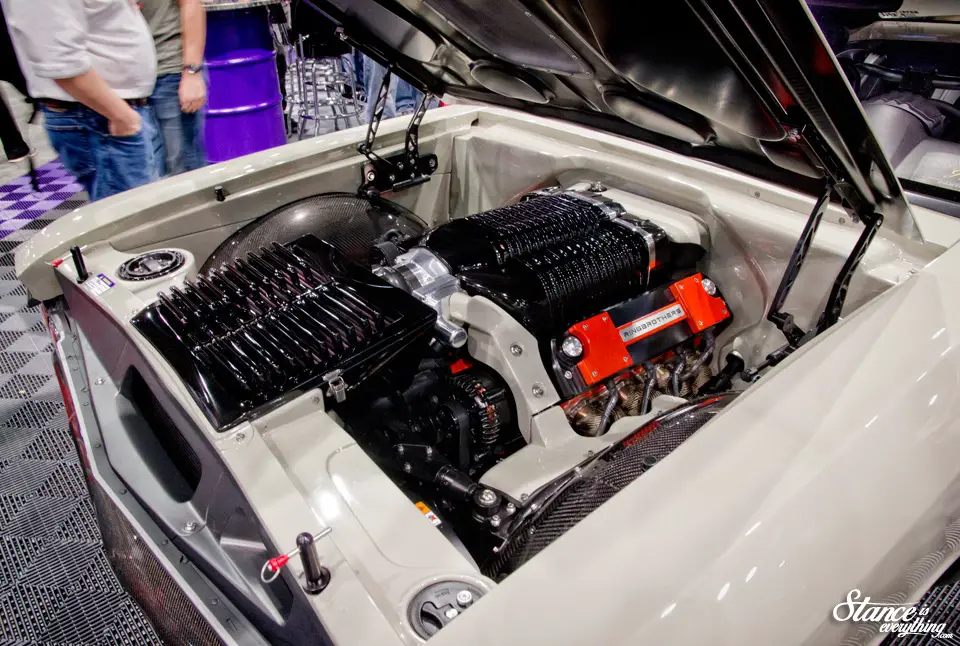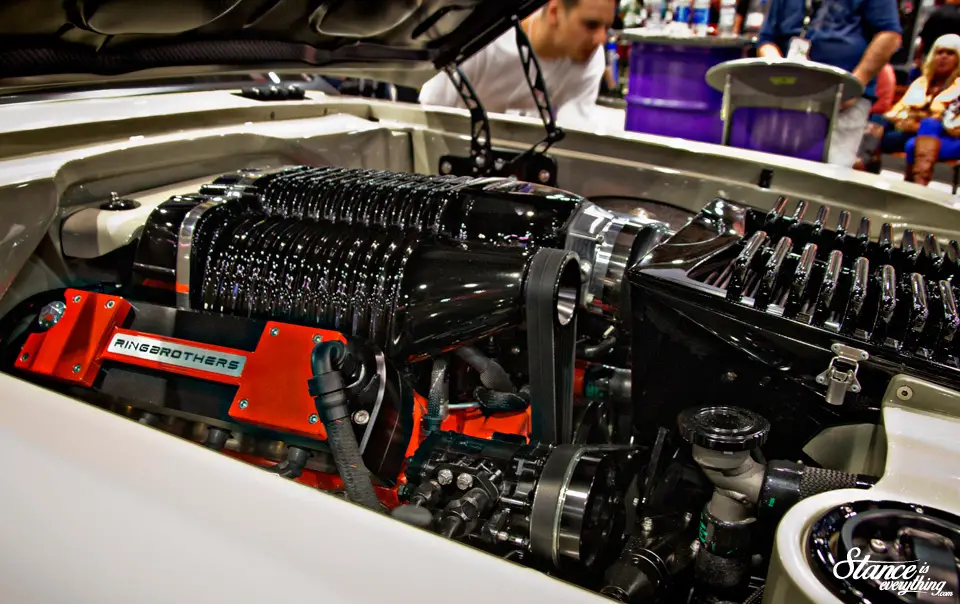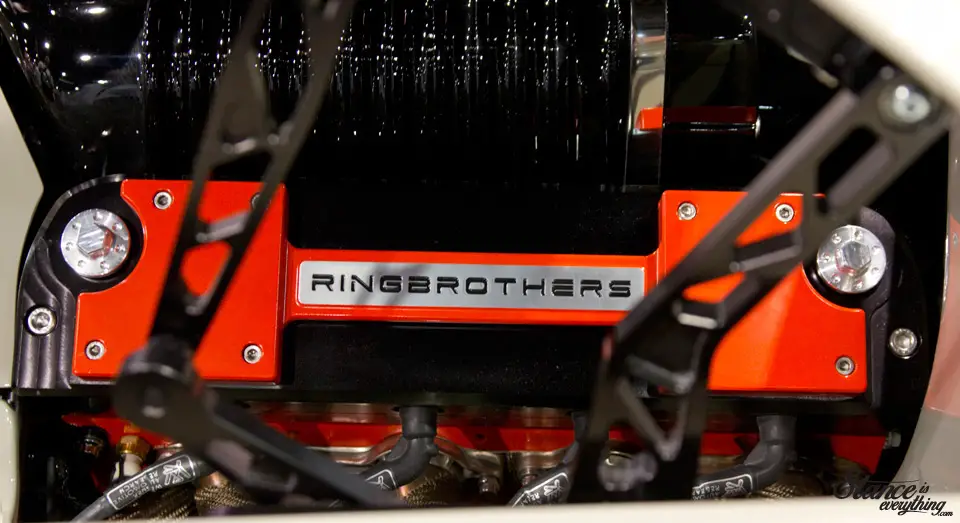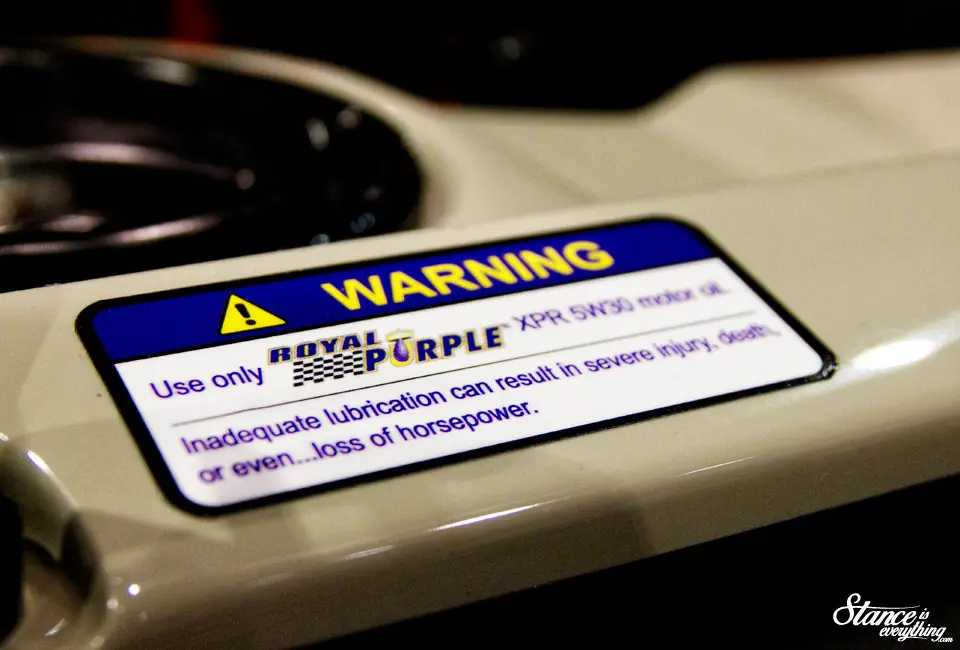 An impressive piece of kit, my only regret is the fact that the crowd around it was so thick I couldn't get a proper profile shot for you guys!