Picking a car to end the 2012 SEMA coverage with wasn't exactly an easy task but I think this Ring Brothers built 65 Fastback is a fairly solid choice.
Known as "The Producer" it's one of the best all round Mustang builds I have ever seen and the recipient of this years Goodguys Optima Batteries Street Machine of the Year award.
At four inches wider than stock and tucking 315/35/18s up front and massive 345/50/19s out back to say this 'Stang had an impressive 'pro touring' stance would be an understatement but surprisingly the stance wasn't the only thing that kept me looking at this build.
What really drew me in was the number of small details Jim & Mike Ring hid all around the car that only became noticeable the more you looked and even though I came back to the car several times I felt I could have spent much longer going over the entire thing.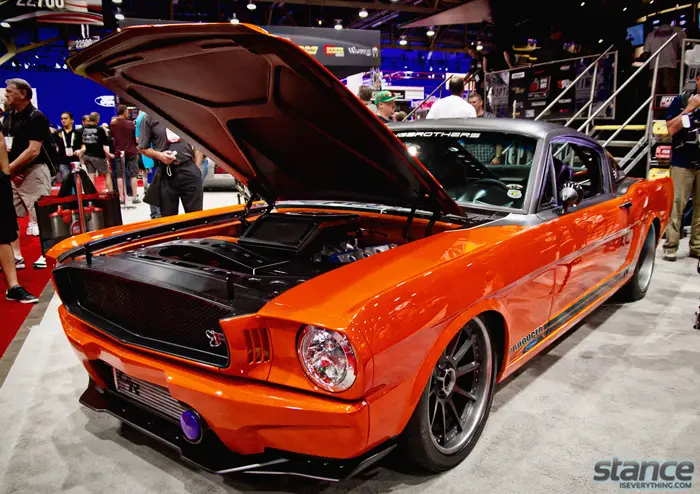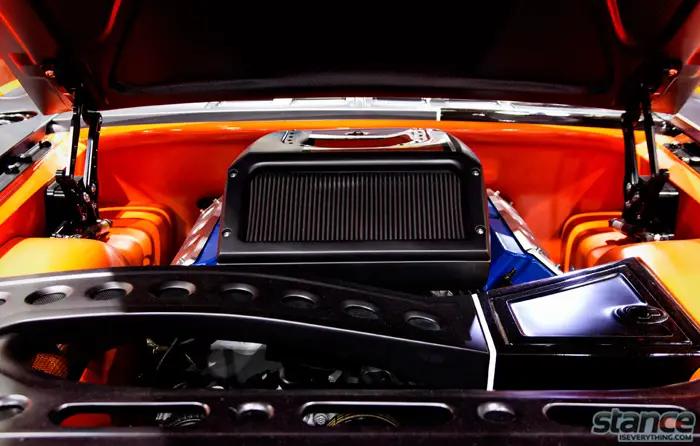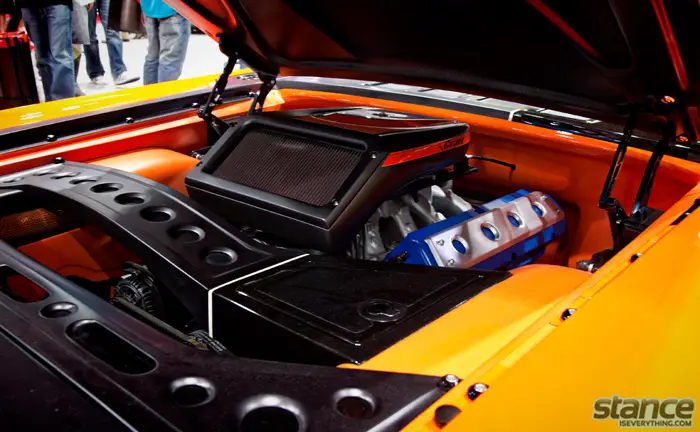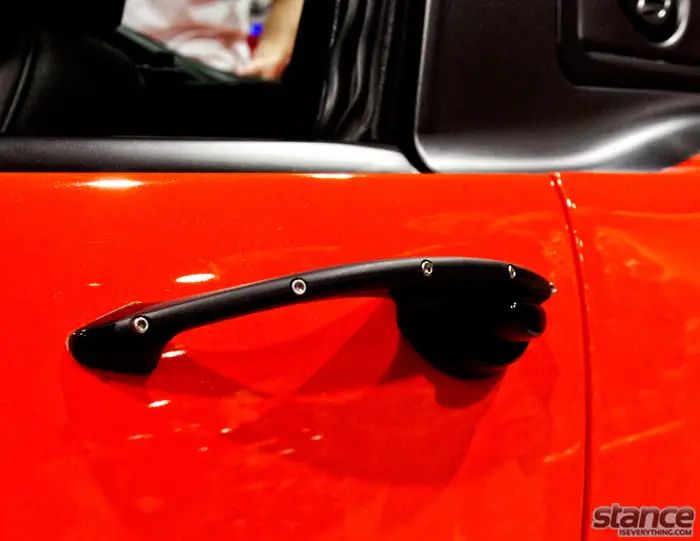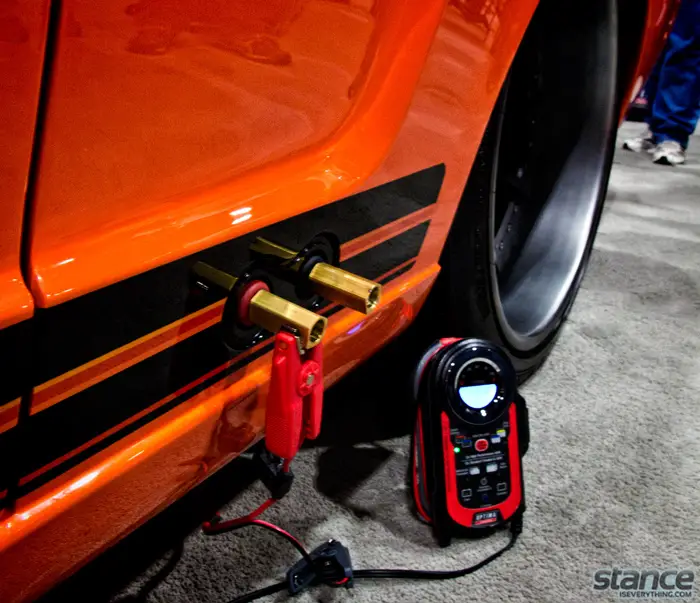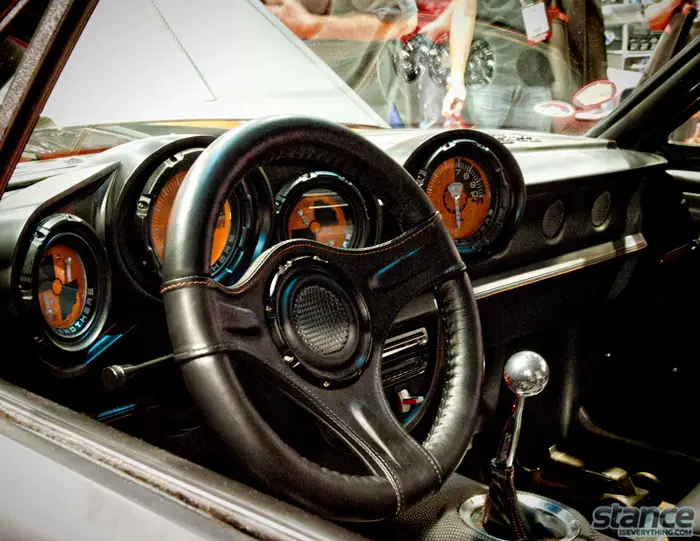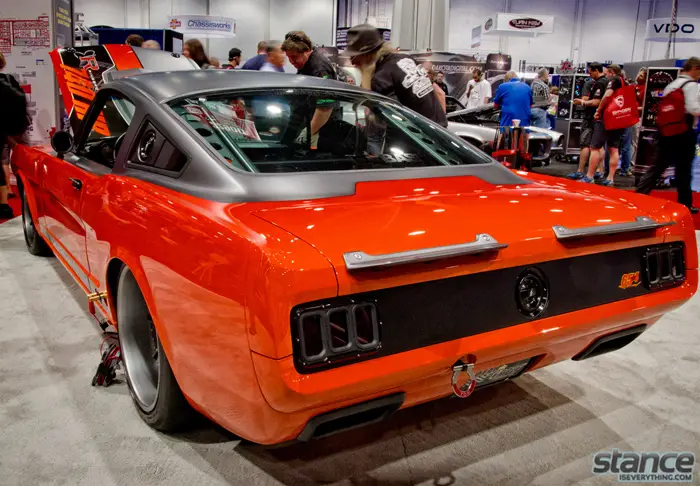 Here are a few more angles and a better look at some of the details via Mustang Monthly and Ring Brothers: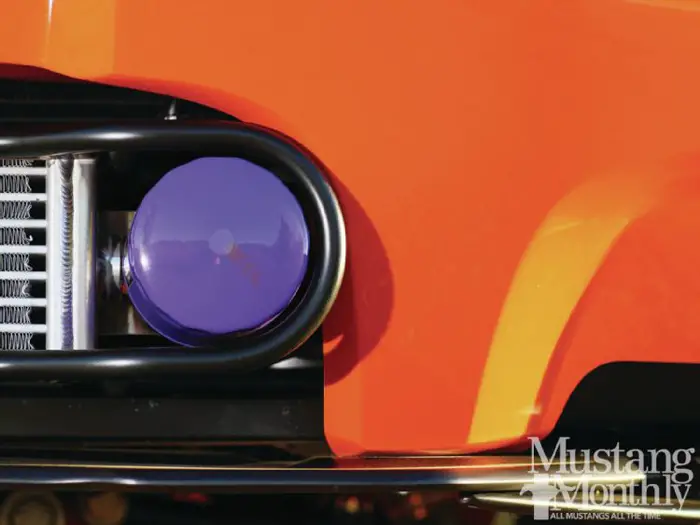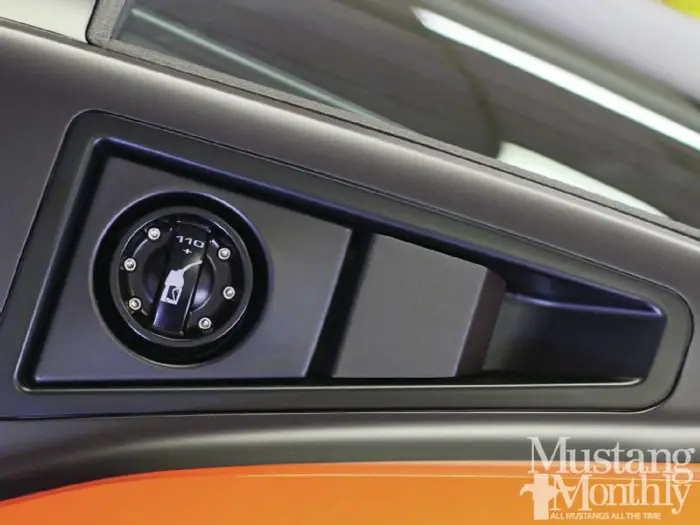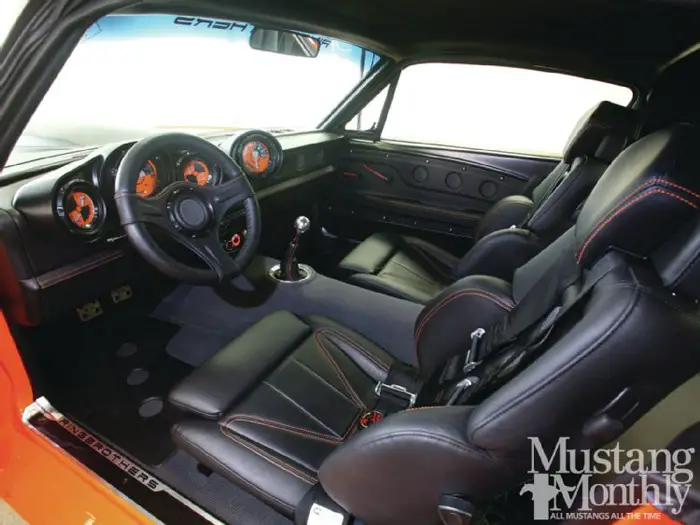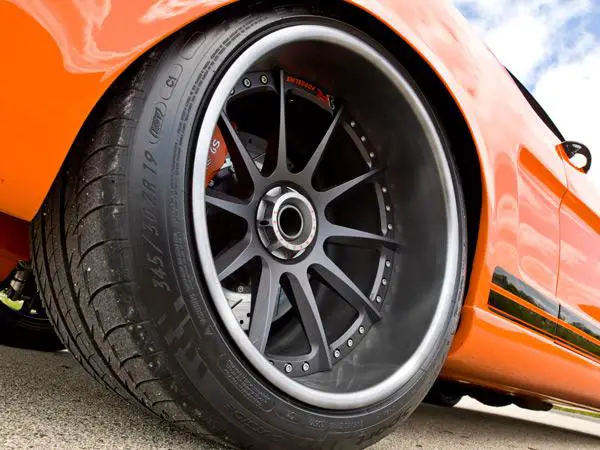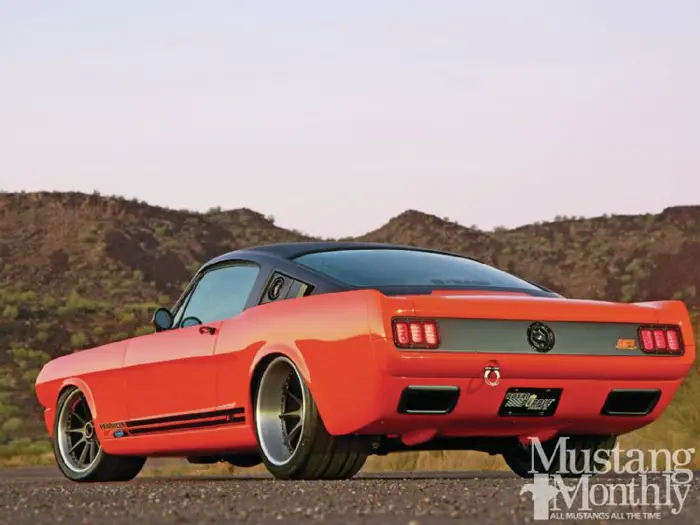 Since the car was actually debuted last year I'm able to include a view videos of it driving in this post, enjoy.