Shortly after I got my tank done by Christian Melchoir Art Malczewski of dropculture.ca paid him a visit to get the lettering redone on his freshly re-finished Sprint Hart CPR wheels.
Like myself he brought his camera when he went to pick up his wheels and took a few snaps of Christian's prize possession.
Christian's S10 is yet another perfect example of less is more. Re-spray in the factory color, new interior, cowl hood, rally wheels and a ride tech suspension system.
All killer no filler.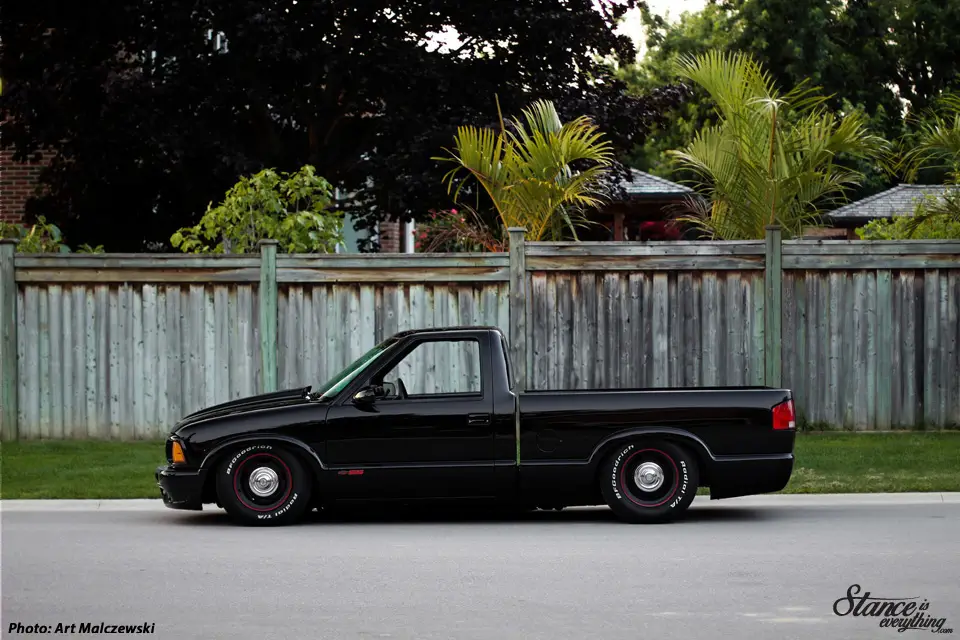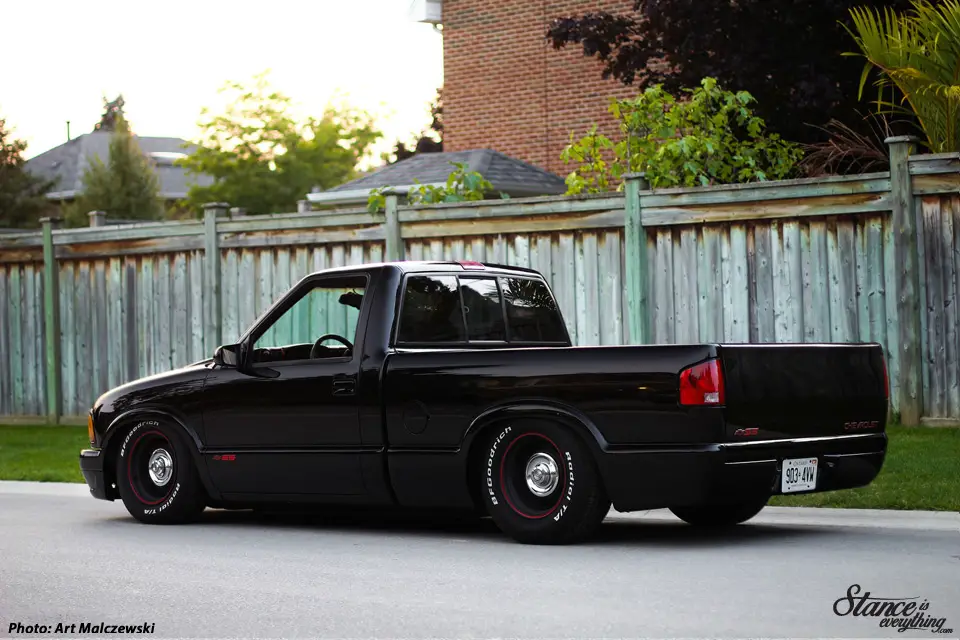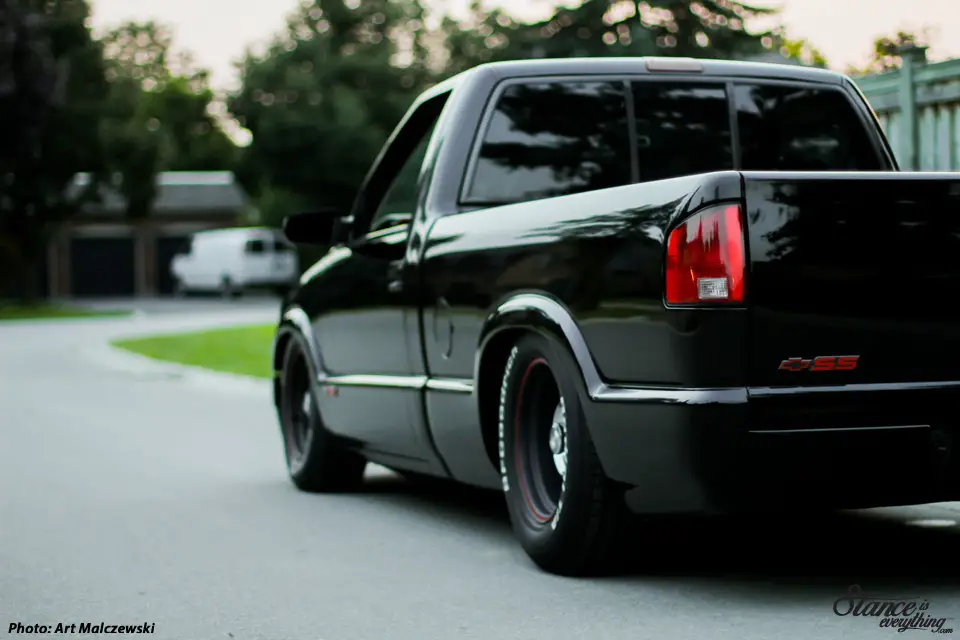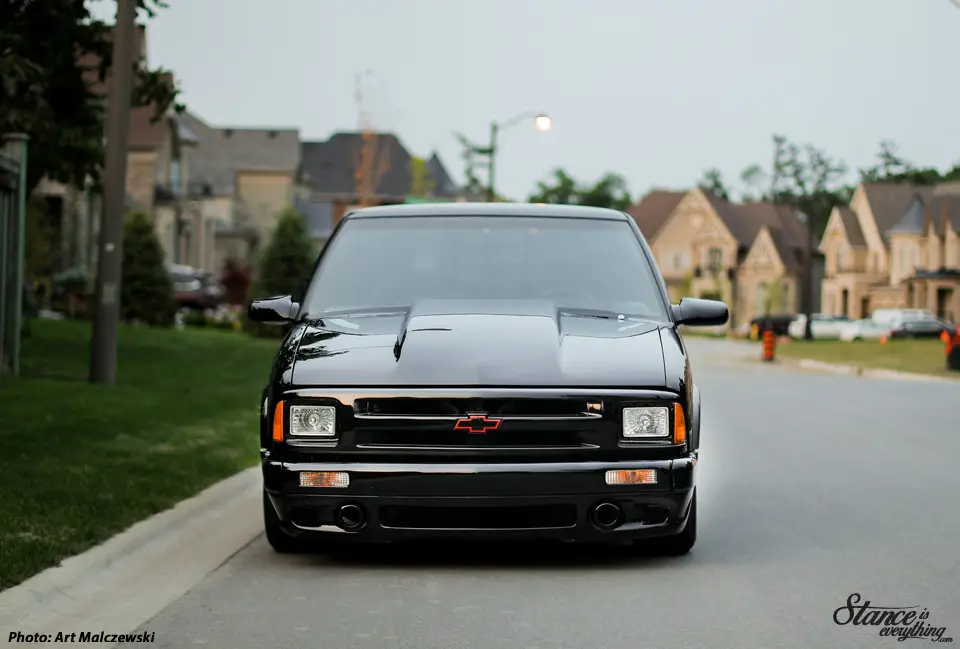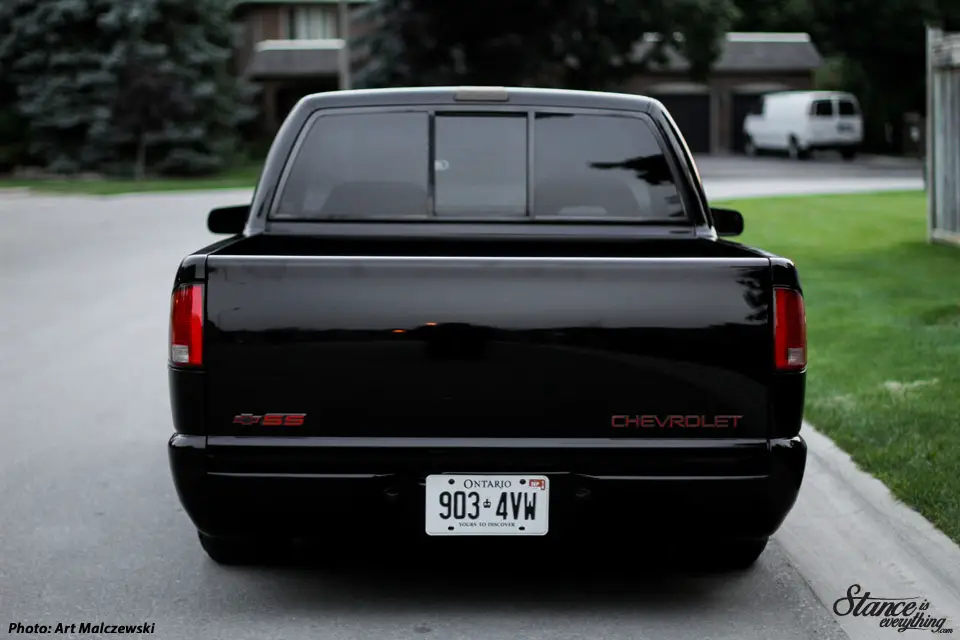 For daily duties Christian drives a C10 that is equally clean.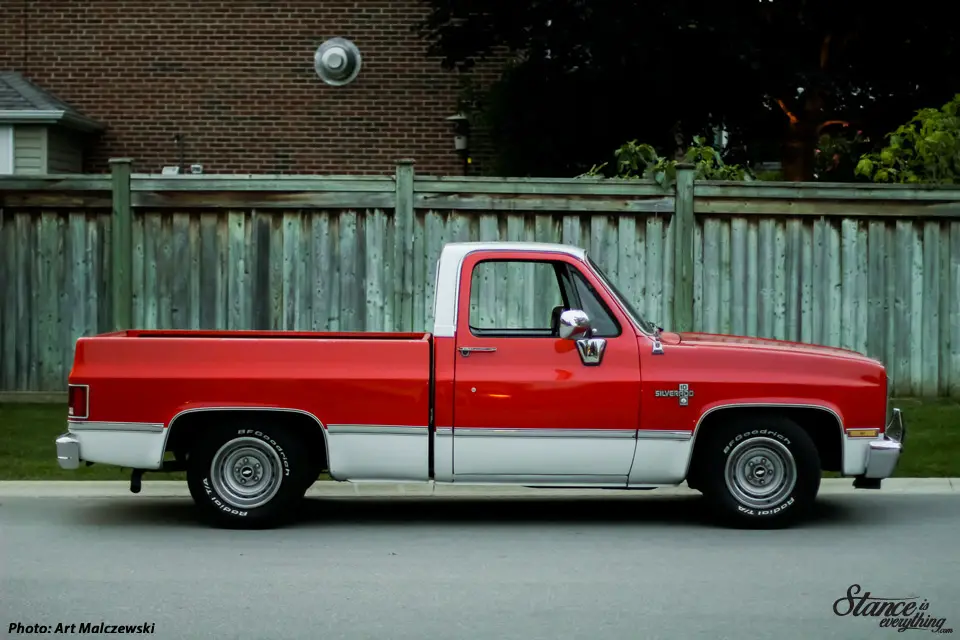 Summer sure can come back anytime now!