Typically when the topic of car motors in motorcycles is discussed people speak of small block, or sometimes even big block domestic motors. Occasionally someone might also bring up that weird V-10 powered Dodge Tomahawk thing, or the insane 48 cyl Kawasaki, but as a rule motorcycles ten cylinder or better bikes are fairly rare.
A few days ago I spotted this Lamborghini V12 Espada powered bike on Brett Creates and immediately needed more info.
Before too long I discovered it was built by Chuck Beck. A former Shelby fabricator who was responsible for designing the (awesome) Ford Shogun Festiva. Clearly Mr. Beck is clearly a fan of large motors in small packages.
In this case the motor came from a Espada that was involved in a fire so Lamborghini purists no need to fret.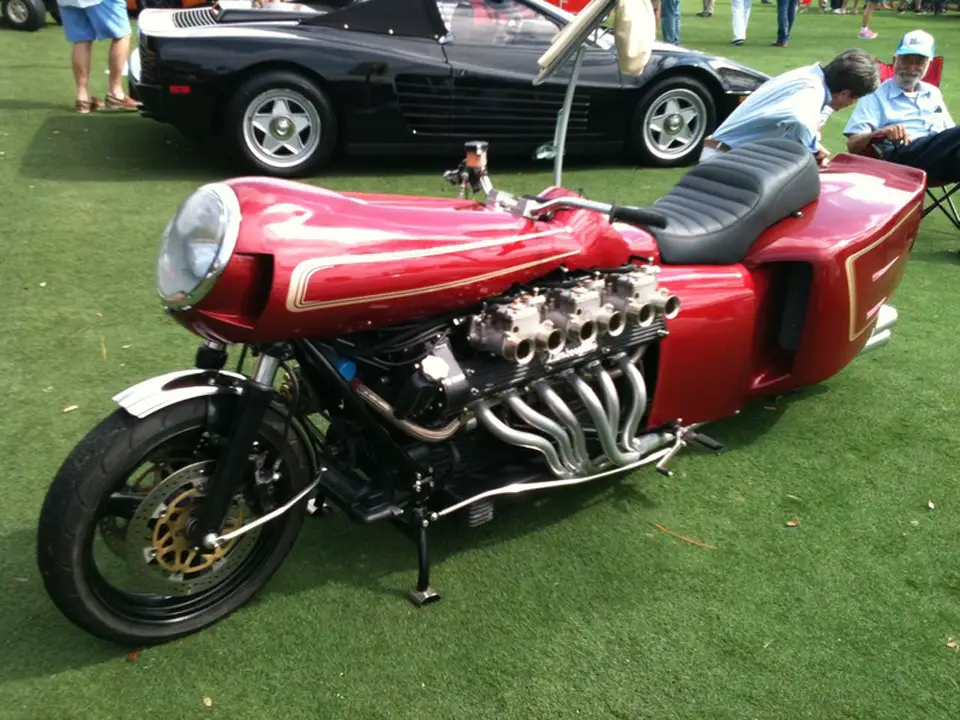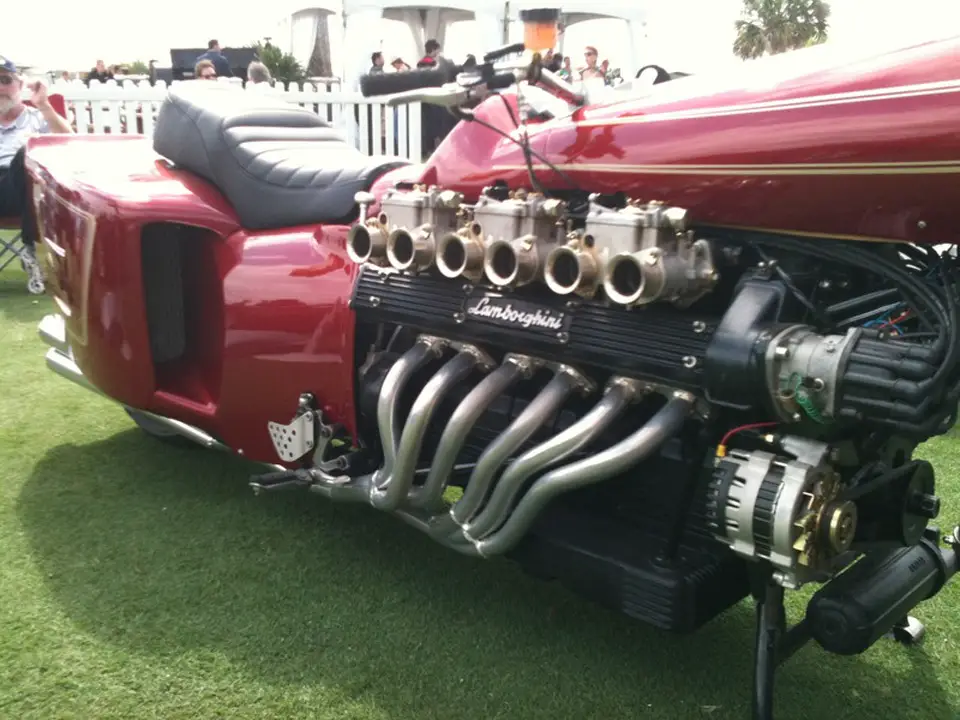 When asked how it rides Chuck is quoted as saying: It runs and drives— and above 5mph it goes down the road just like a regular bike. It's a little unwieldy at low speeds though.
Crumpledphotos on youtube as some footage of this bike running, pre body work, at a Cars and Coffee event in 2014.
They also have a walk around video of it in its current form:
This bike would pair nicely with this previous WTF Friday vehicle.