This might be another one of those WTF Friday posts where I take a late pass, but this 'Semi-Nova' is new to me so perhaps it's new to you as well.
Cummins motors have been finding their way into a more and more cars these days but they usually don't take the rest of the dually/semi truck traits with them.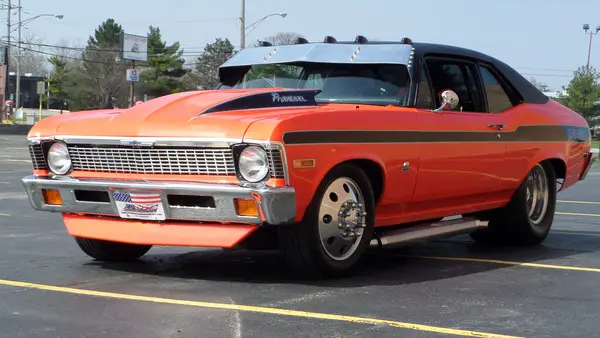 The owner of this '70 Nova Super Sport however decided to go whole hog when he swapped in the Cummins 4BT diesel.
Air horns, 8 lug wheels and the 14 bolt rear end, all came to join the fun with the 4 cylinder diesel motor, heck there's even a fake trailer hook up.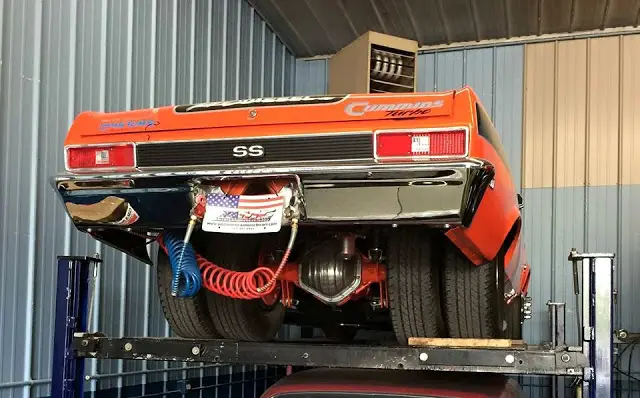 It was for sale at $75,000 over a year ago and $35,000 recently, but I'm willing to bet this is one of those projects the owner is going to be 'stuck' with the rest of his life.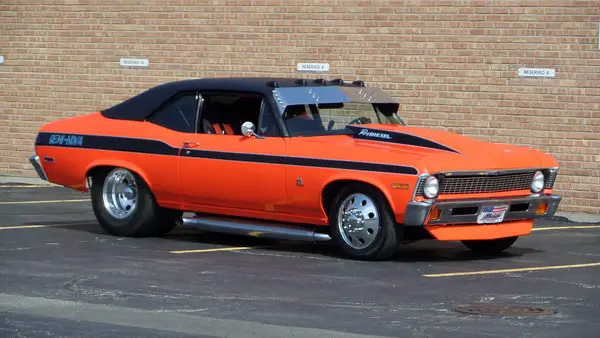 I could do without a few things myself (the visor and the vinyl roof most notably) but it's pretty gnarly looking over all.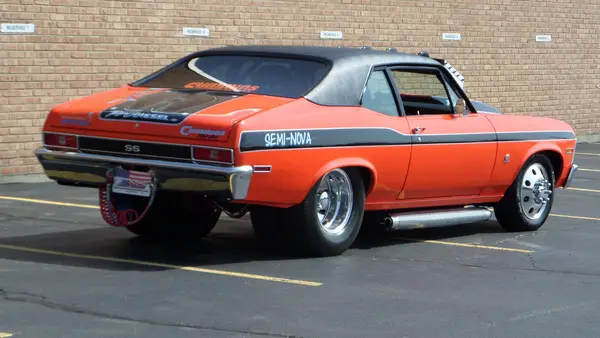 Here's a walk around video as well as a driving one. The 4BT isn't the most potent thing in the world so it doesn't really light the world on fire, but still a unique build none the less.
If you know where I got the title for this post you're awesome.