Being one of the most well-known Rangers to come out of Ontario Gary's truck really needs no introduction. It's appeared here in event coverage several times over, and been featured by a few other noteworthy media outlets.
About a week ago Rob Anzit, of Basic Builds, got some one-on-one time with the truck and produced the photos posted today.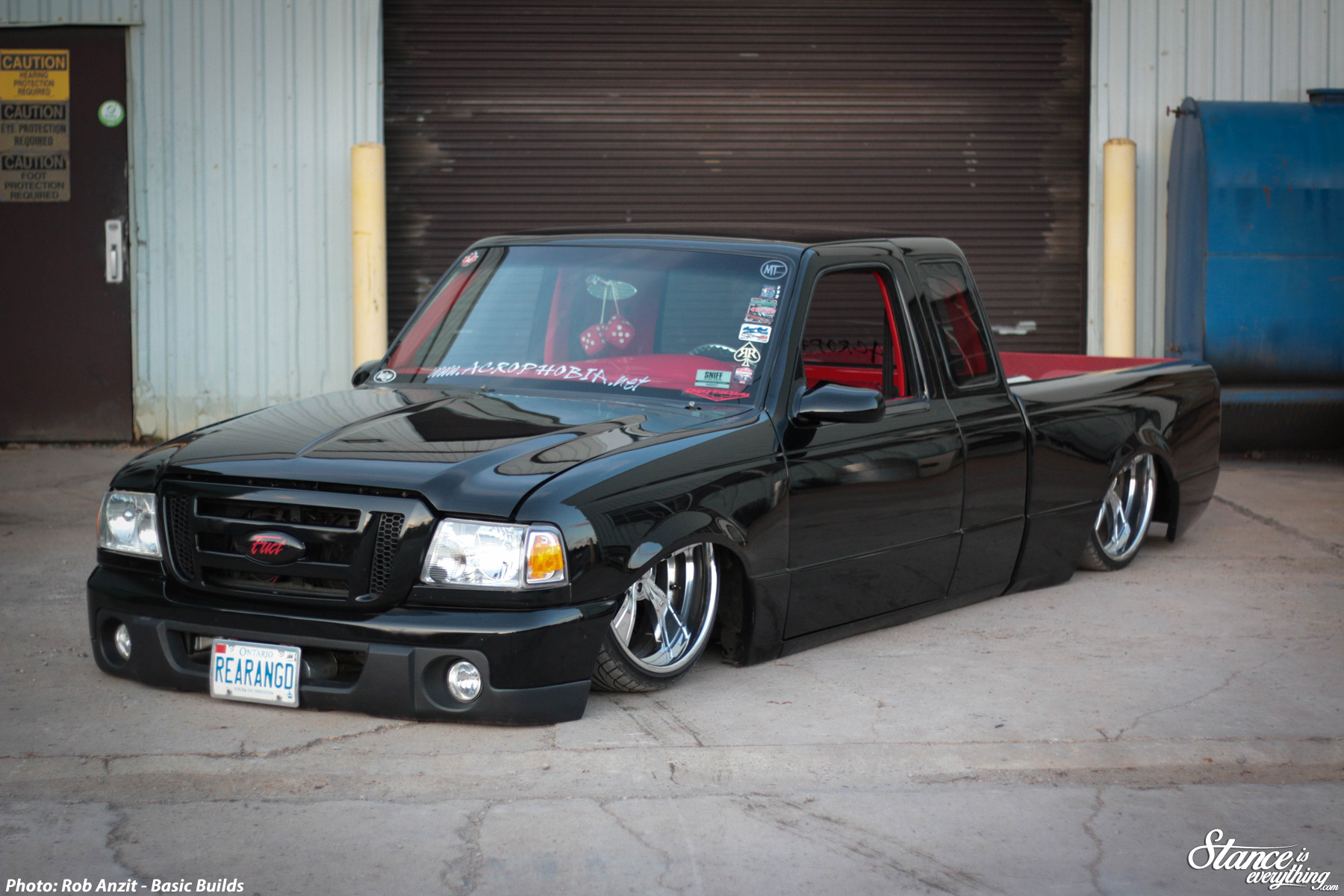 Though it may be hard to believe looking at this truck completed, originally Gary didn't plan to take his Ranger to the level you see today.
At CSCS a few years ago he mentioned that the truck was purchased "finished" as something to drive while he worked on a different project.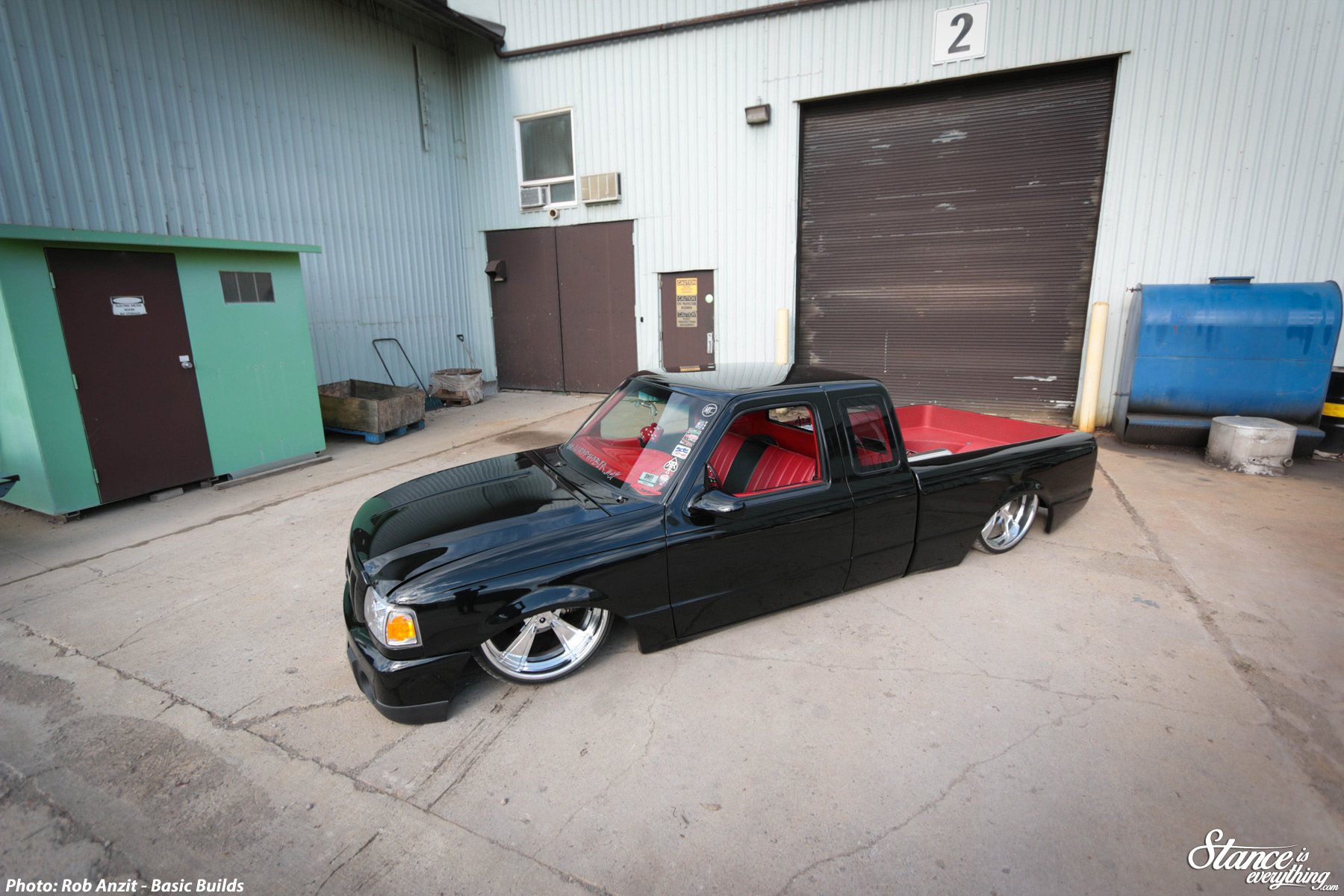 But, like most of us once he started making changes the desire to keep going took over and one thing led into another, which led into yet another, until he ended up with the truck he has today.
That truck is of course a bagged, bodied, suicide door equipped beauty.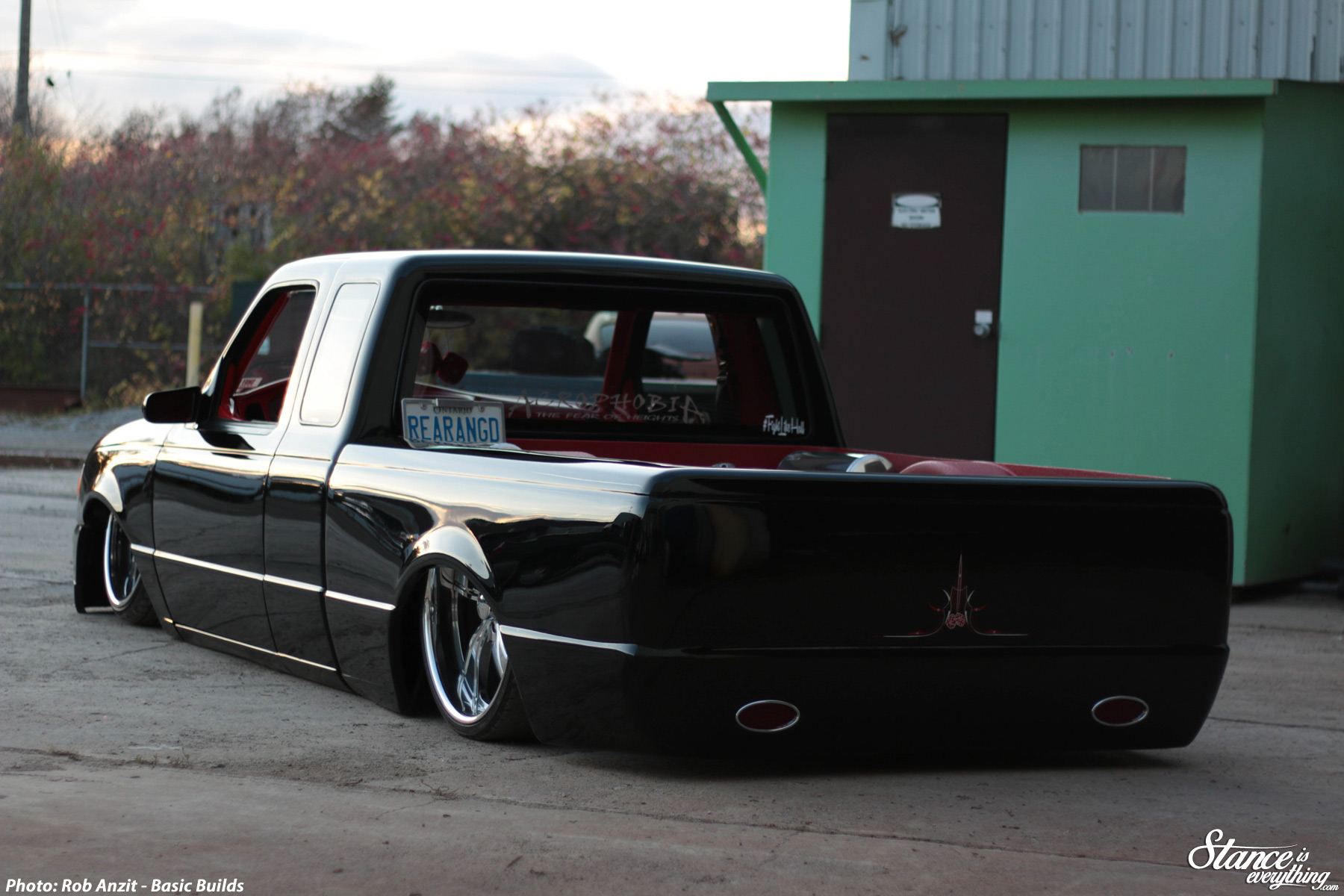 Underneath the face lifted 2011 body work sits a Ford Racing engine that in addition to generating mean burn outs sends this truck down the quarter-mile in and around 14 seconds.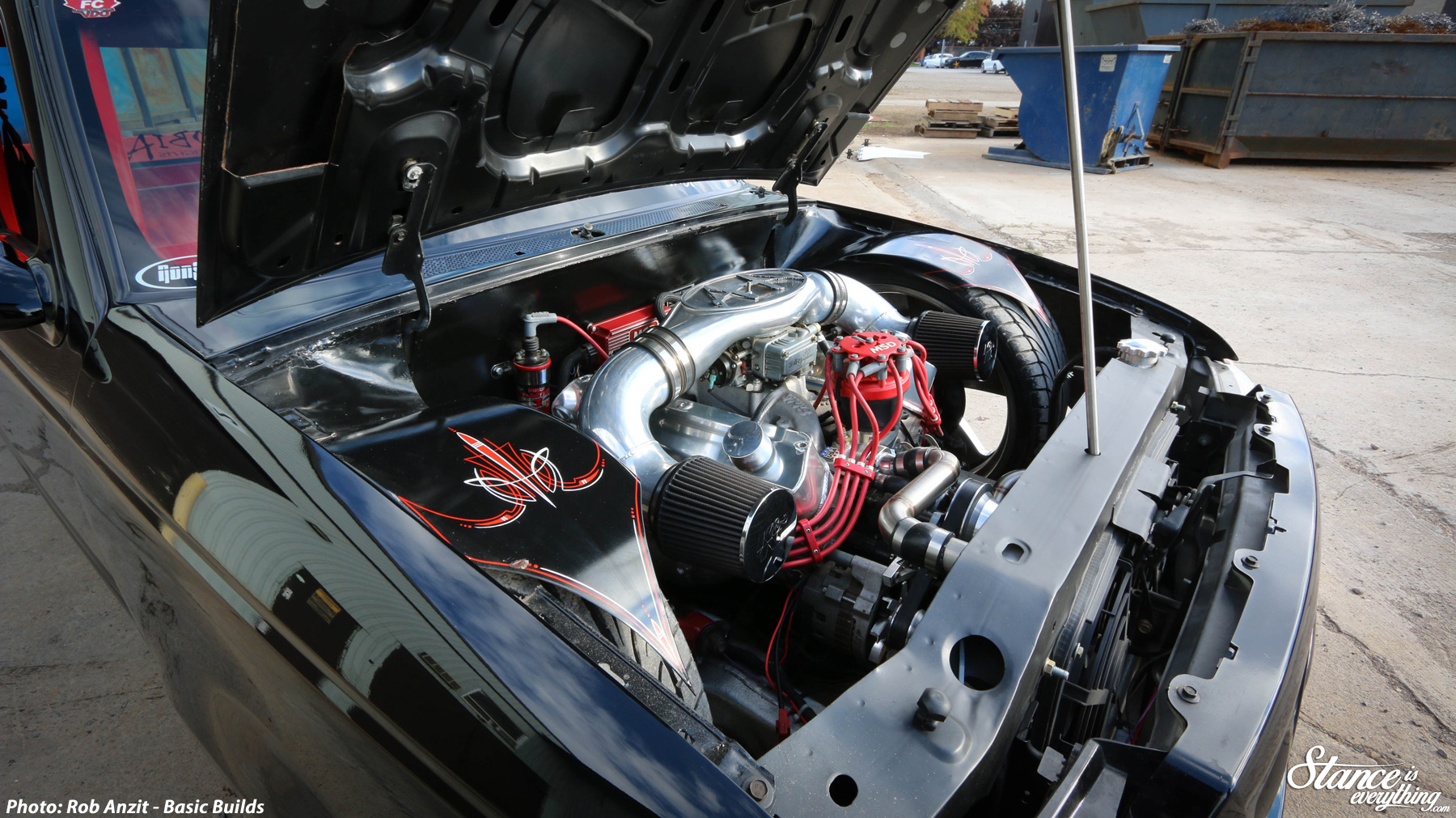 Under the motor sits an s10 front clip mated to a custom chassis that is capped off with a very unique, and very custom 3 link.
The deep, immaculately maintained black paint is contrasted by billet Intro Vista 22×8 and 22×10 wheels and a custom red interior.
The interior features a smoothed dash, a billet wheel, Classic Instruments gauges and the prerequisite ample stereo.
The pinstriping you see on the door jabs, inner fenders, and tailgate was handled by the talented, and previously spotlighted, Christian Melchoir.
To round out this photo set Rob shot a few pictures with model Chelsea Spina along with a short video.
As always be sure to follow Basic Builds on Facebook and Instagram.