In a recent cruise by S10 Forum for some WTF Friday content I came across a link to @scrapratlou's instagram account and was instantly amazed at just how far outside the lines Lou has coloured building this truck.
Starting with a $200 C10 'Scrap Rat' quickly chopped the top fairly significantly, and crafted a visor made from the leading edge of a what I assume to be a different c10 hood.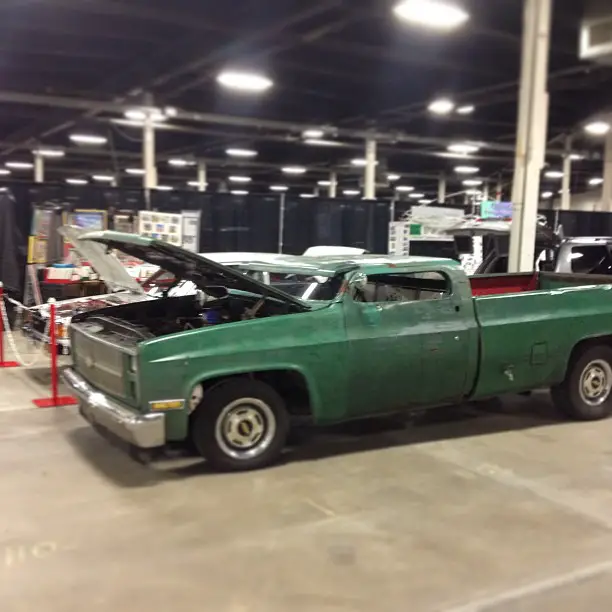 With similar ingenuity he made a grill out of what looks like the centre of a tailgate section from yet another c10.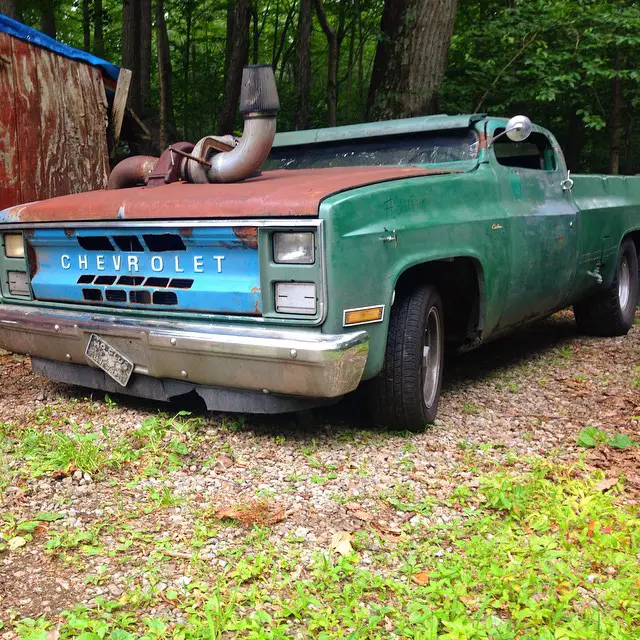 The creative thinking doesn't stop there, the floor is made up entirely of license plates, literal bench seats are used as seating, wrenches are used as pedals, and a light switch controls the headlights.
I'm sure you also noticed the protrusion from the hood in the second photo that pushes a turbo right in the view of the driver.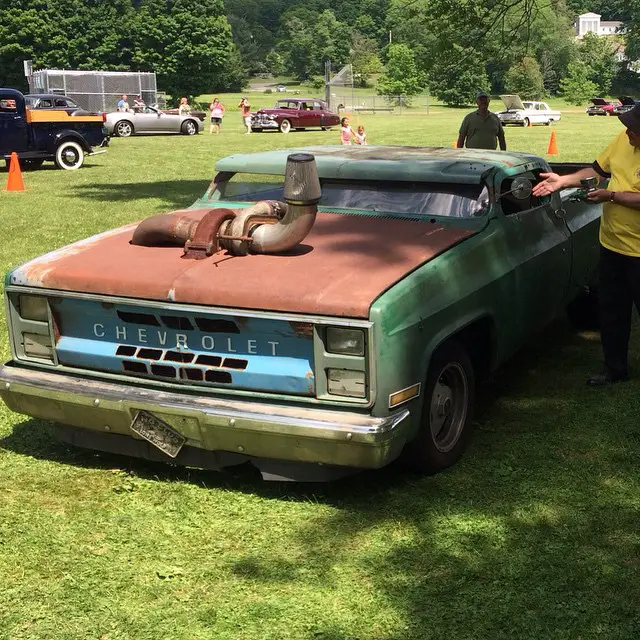 The kit which was apparently originally for a small block runs through a quadrajet carb that Lou claims isn't exactly happy about the idea of boost but does work overall.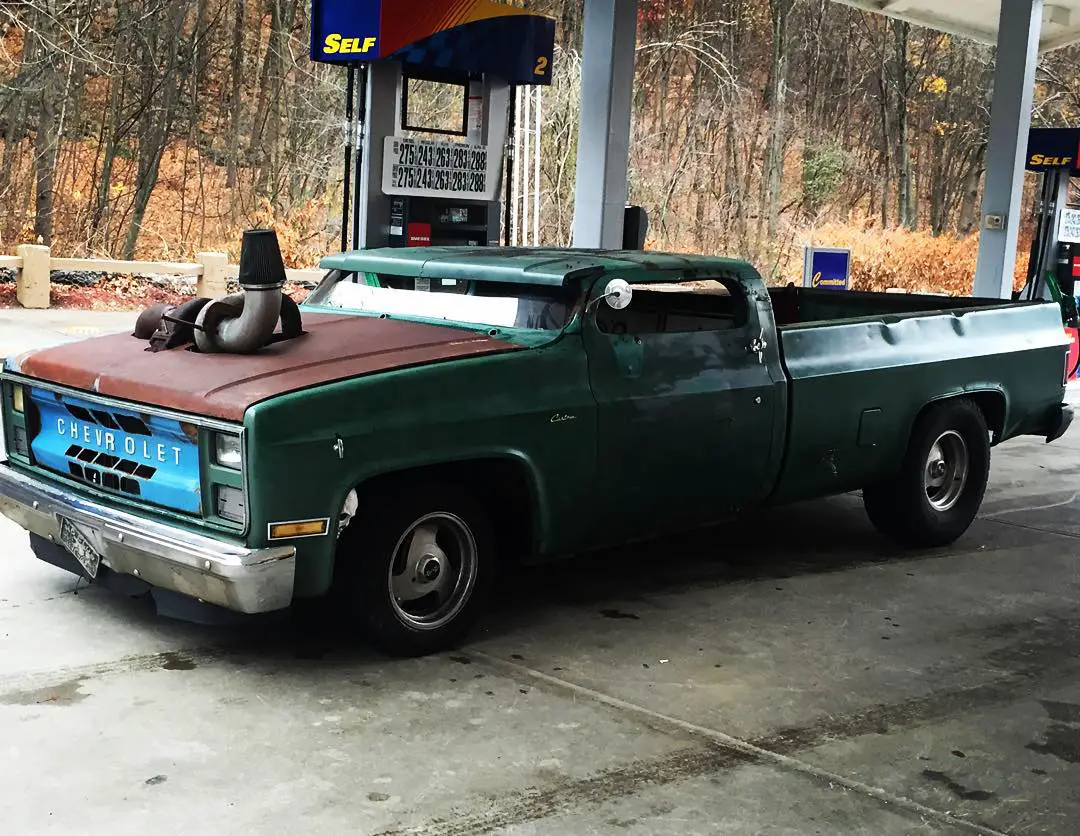 The plumbing seems to be a mis-mash of oem (flipped headers) and custom made components and incase of emergancy there's a telephone under hood.
The truck really is one of the oddest, craziest, and most peculiar builds I have ever seen, but the owner seems to be having a lot of fun with it so it is hard to fault him.
I will say however that I have absolutely no idea how this car is registered to drive on the street but I'll leave that problem in the hands of the Connecticut Police Department.