The conclusion of a seasons worth of outdoor event coverage comes with a few photos from Oktoberfest at MegaWheelz in Mississauga.
Oktroberfest is a laid back event I first went to a few years ago located on the south side of Mississauga. I originally planned to stay for longer but as it turns out 18 month old children are slightly less enthused about car shows when the weather is cooler and there are pumpkins near by that could be rolled off planters.
Never the less Ash and myself took a quick look at what was there and contributed a few dollars towards the Canadian Cancer Society.
Back from his trip to Ocean city Sic Ryde brought out his dually which is currently wrapped white, it's also on fairly large Forgioto wheels now too.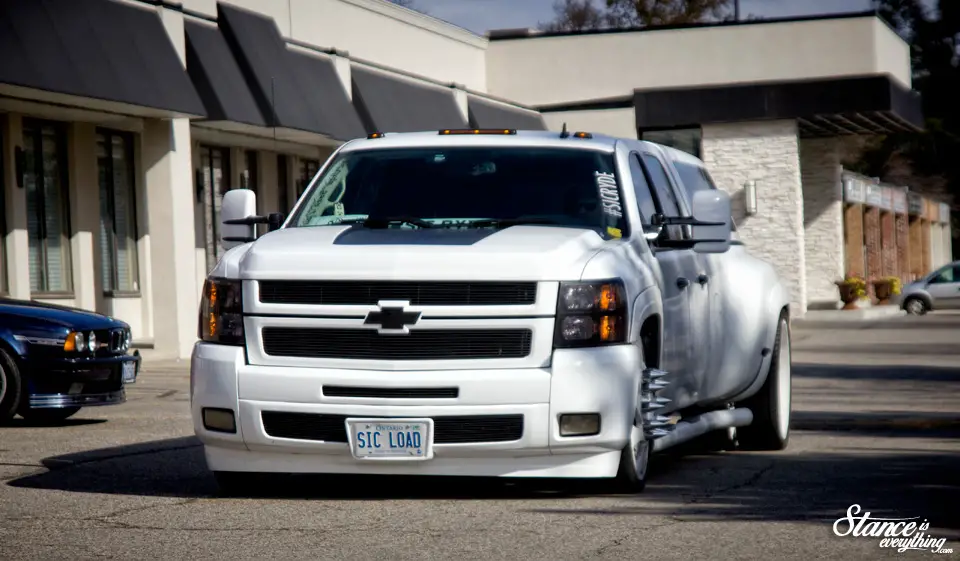 The Alpina B10 that I've seen at a few previous events was also present. I've still yet to meet the owner of this car but he's done a stellar job of keeping an amazing piece of machinery in great shape while still enjoying it (read: he drives it).
Also well-preserved and enjoyed was the 967 below, along with a Volkswagen type II.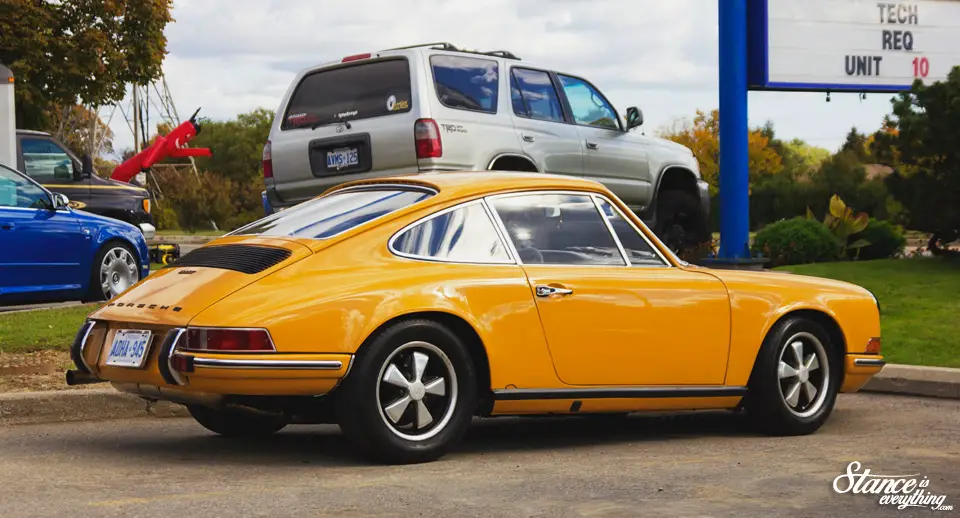 I actually don't believe I have seen this particular Type II before… super clean.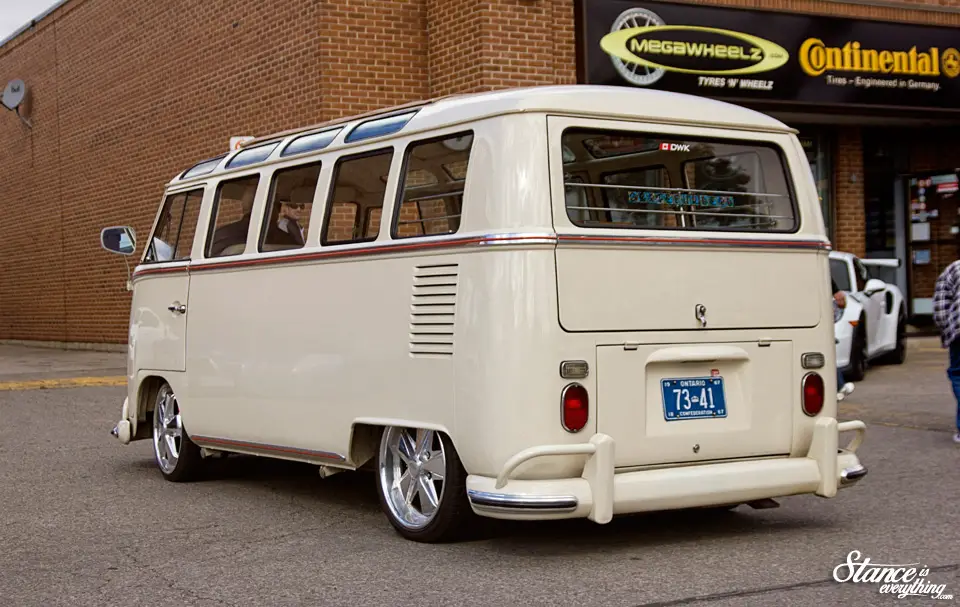 Jettas are a staple of a Euro show and this MK2 took me back to high school.
Ronal wheels, eyebrows, low ride height, and I an 'I put this on because I got pulled over' exhaust.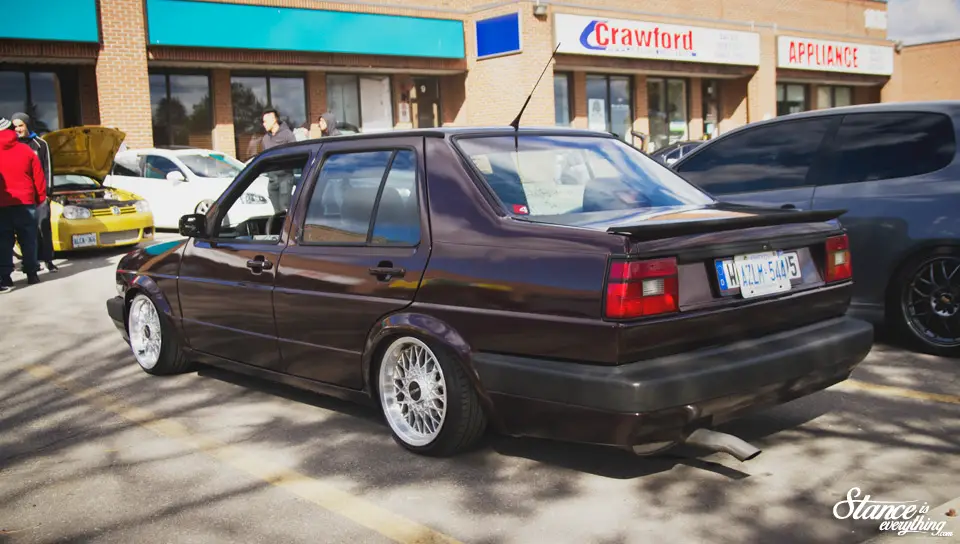 This MK3 is the only other car I've seen at a meet with Mtechnica wheels since I got my own. I do quite like the Rallye wheels but I think they fit older European cars much better. Yes I'm kicking myself for not snapping a photo of the Audi Coupe Quattro in the background.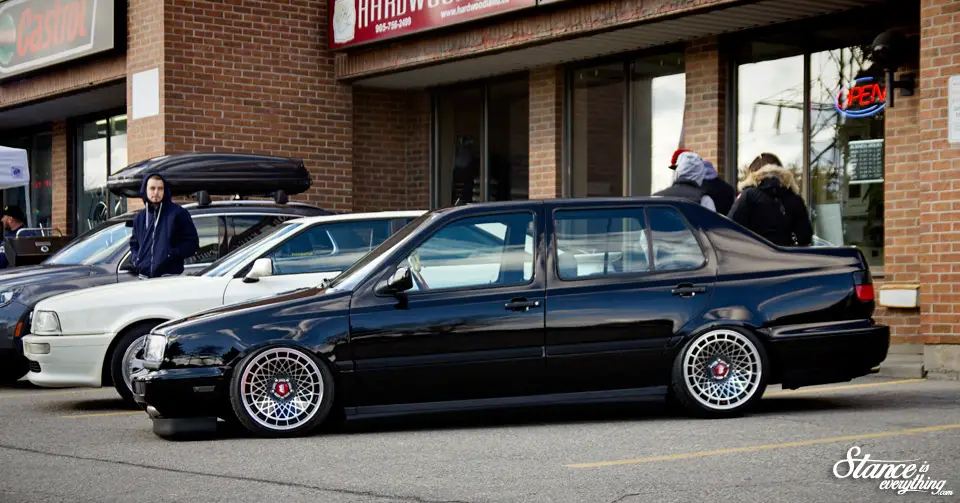 There were a couple of really awesome air set ups at Oktoberfest but these two really stood out.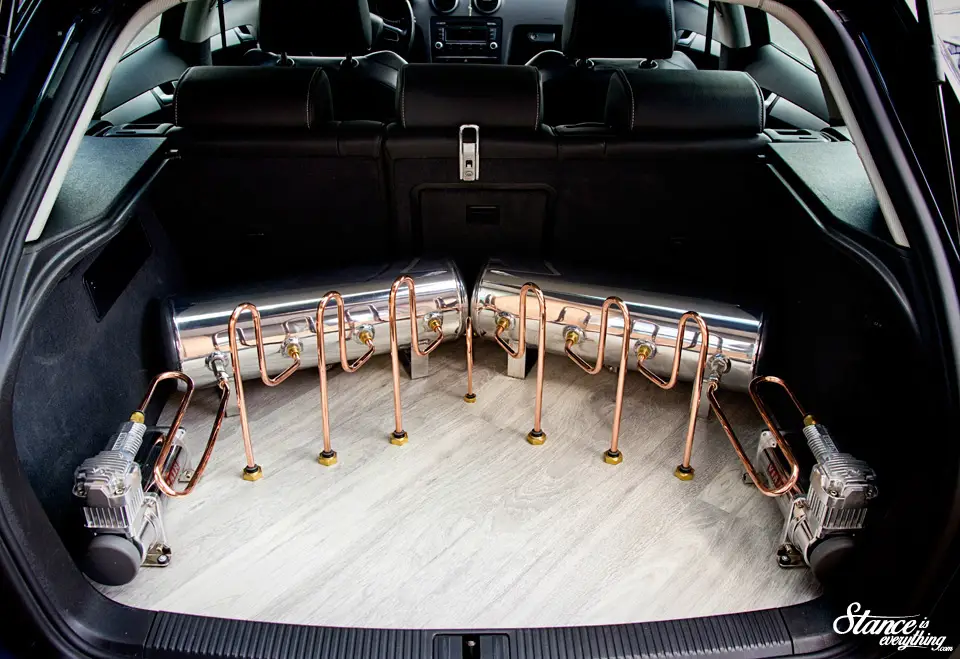 The hardlines above were really clean but the trunk below, which used a pair of old fire extinguishes and a vintage air gauge, really impressed me. I'd really love to see a build thread on this one as I'm curious what needed to be done to make them handle the pressure.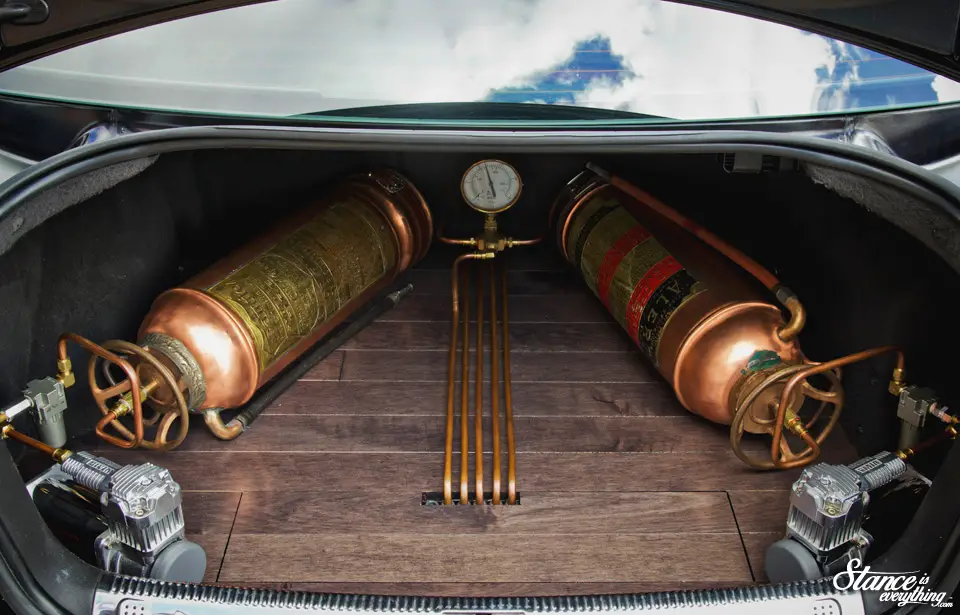 I've never really watched Sponge Bob but I've seen Patrick themed wheels popping up more and more lately.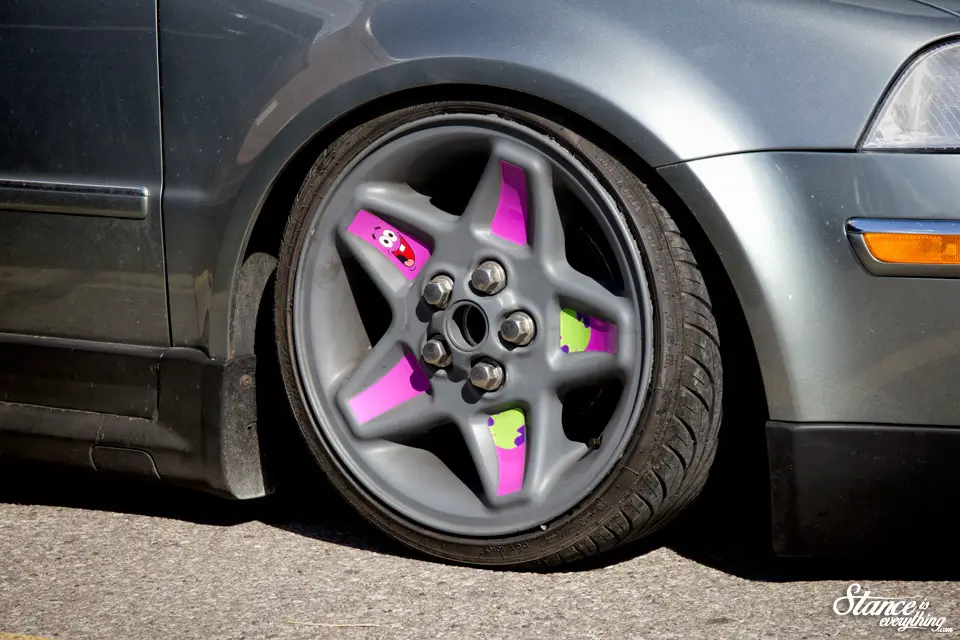 However not to be outdone by some creativity @s5tommy showed off his great looking HRE 501 wheels.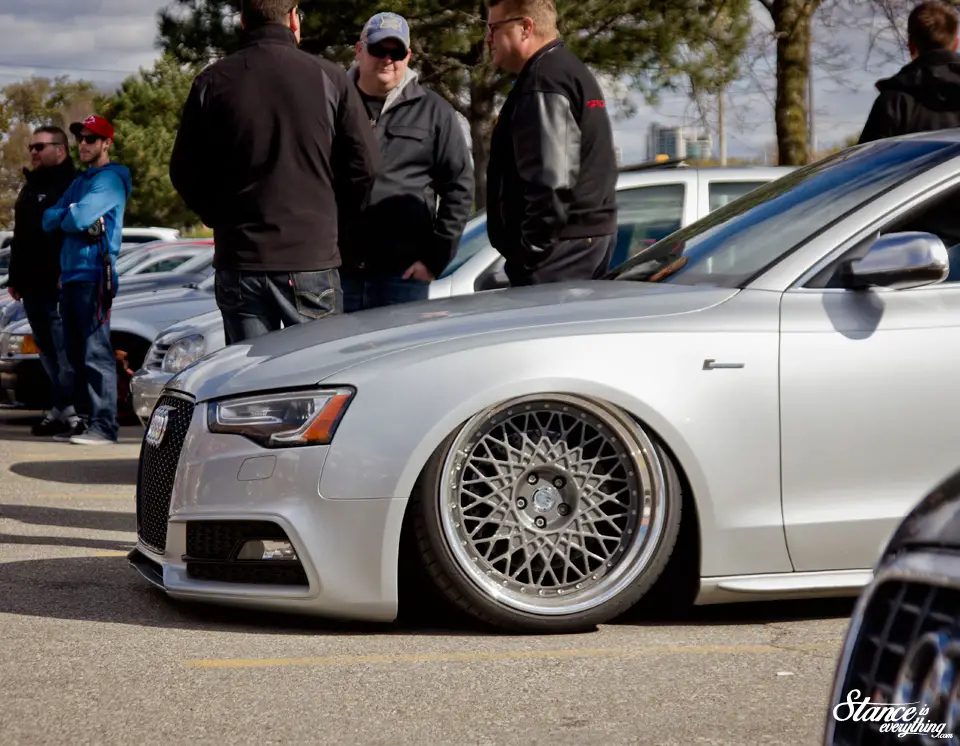 The S5 really doesn't need much to stand out and a set of bags and a nice exhaust made sure everyone took a look when he pulled in slow.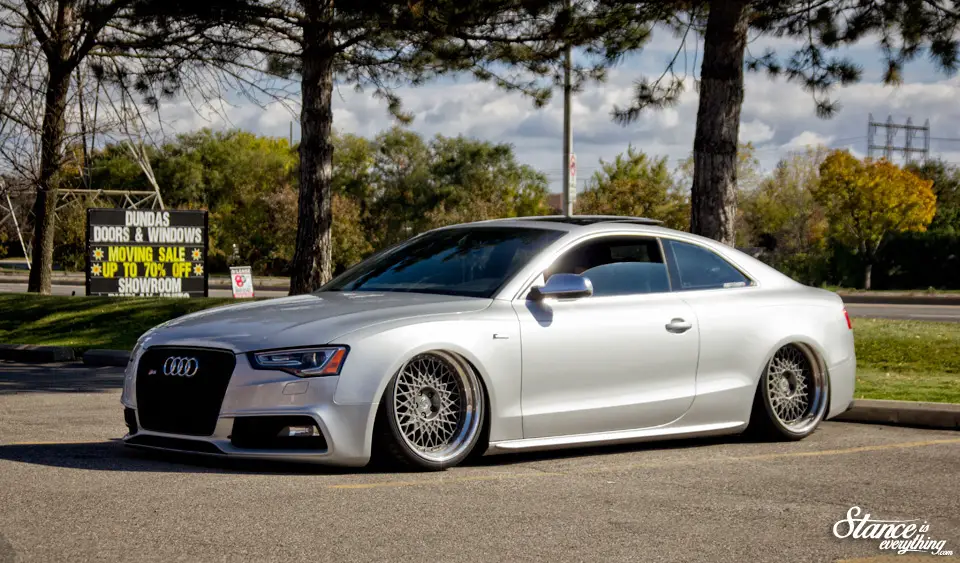 I saw this car driving through Mississauga over the weekend and it looks outstanding rolling down the street.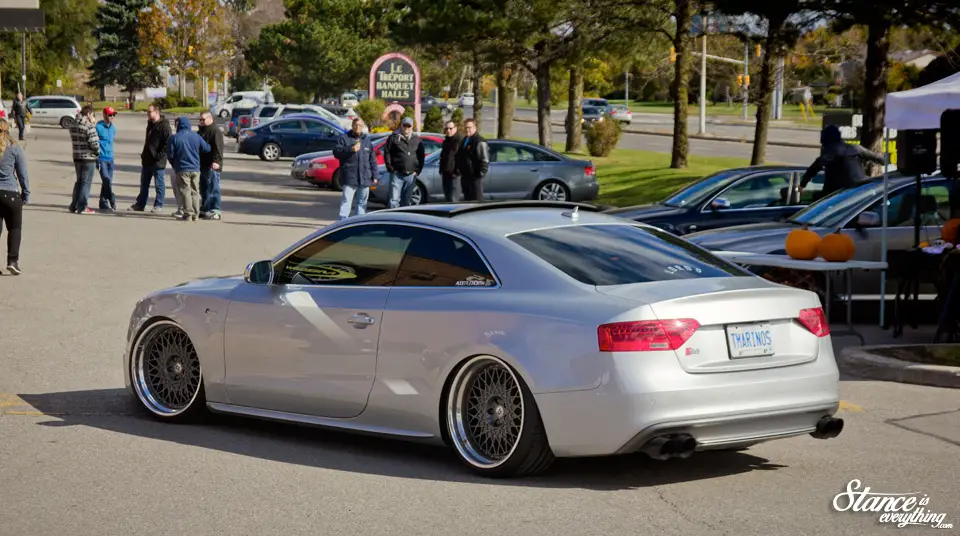 End things off with this 997 GT3 parked in front of the shop, slowly but surely more of these can be found around the GTA.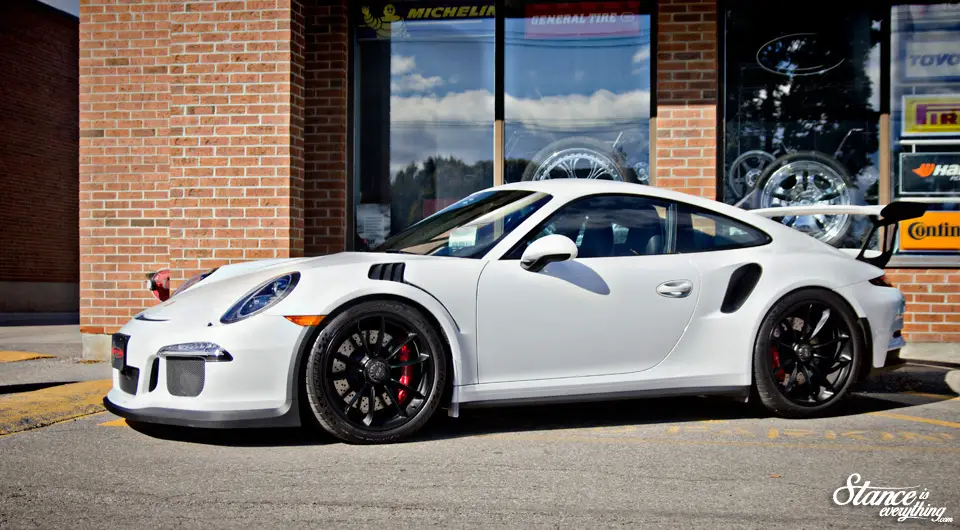 That's it for this year, like I said short and sweet, see you next!