Now in its second year, the Motorama Custom Car and Motorsports Expo organizational staff built on what they started in 2015 when they took the show over from the group that ran it previously.
Larger in size for 2016 a rigorous screening processes ensured that the shows quality didn't waver at all with the increased number of accepted entrants.
Hall one has always been where the best of the best are assembled at any show held Mississauga's International Center,  and for 2016 the first car greeting show goers was an amazing gold 1956 Mercury.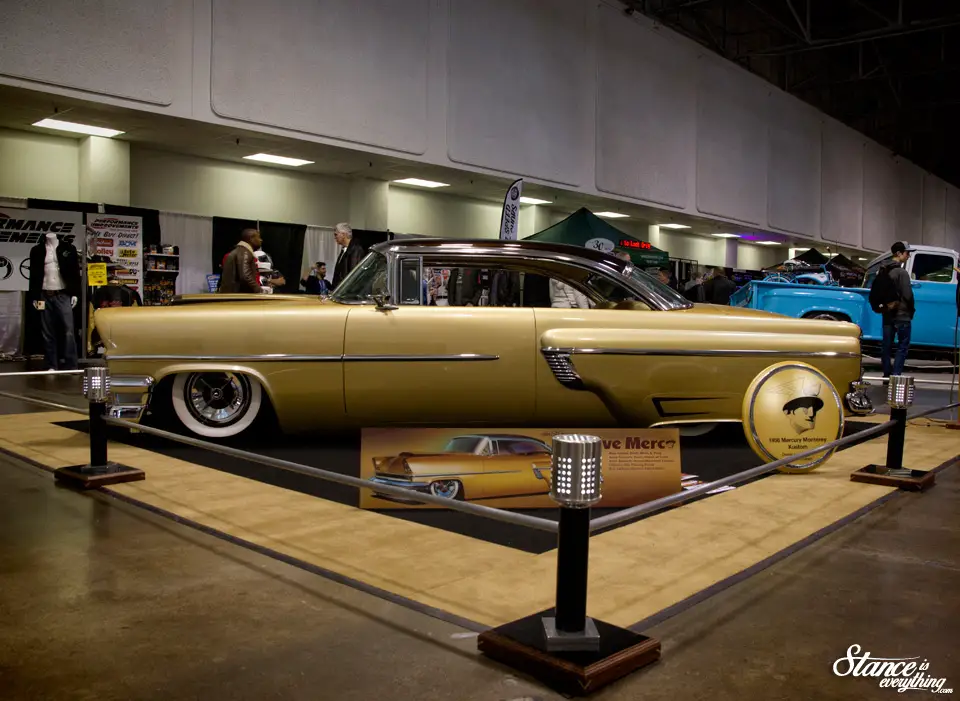 The 'Tri Five Merc' is a traditionally styled custom build I managed to just miss this car at the Jalopy Jam Up. At Motorama I was able to take several laps around it in a vain attempt at identifying all the modifications.
This car borrows body parts from a wide variety of fifties and sixties vehicles but you'd never really know it because everything flows together as though it were factory.
Another crown jewel of the front hall, and a car that shared official event poster space with the Merc above, was Chris Longhouse's '49 Cadillac powered Ford Model A.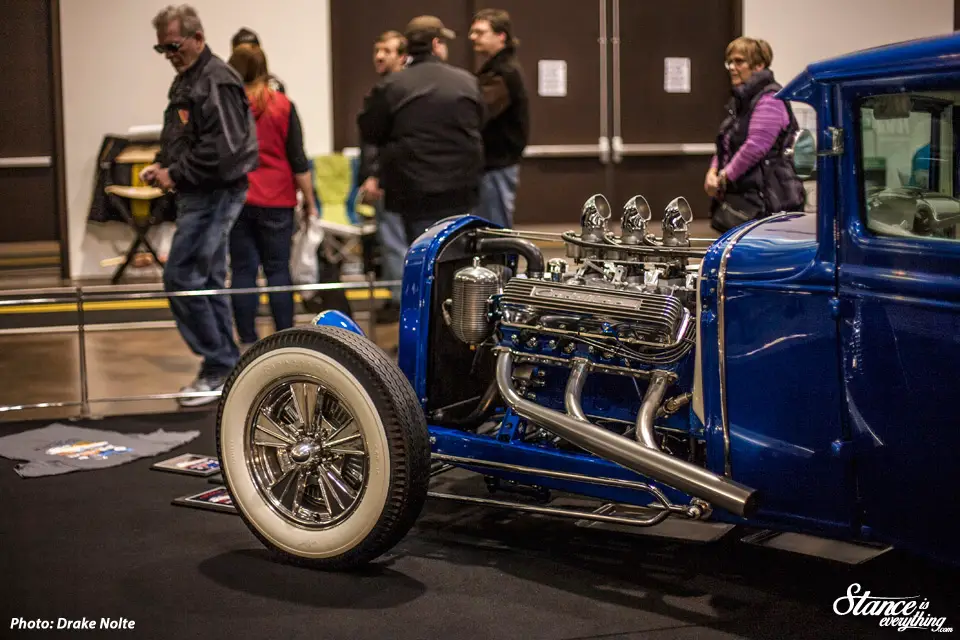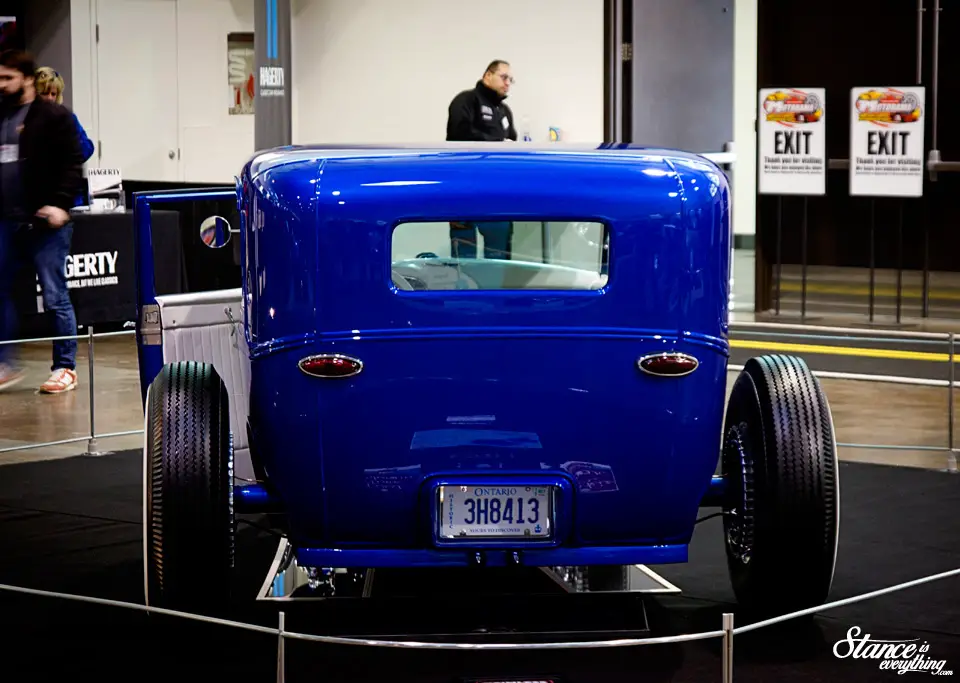 Built by Rob Purcell this car is rightfully a big deal in the traditional hot rod community.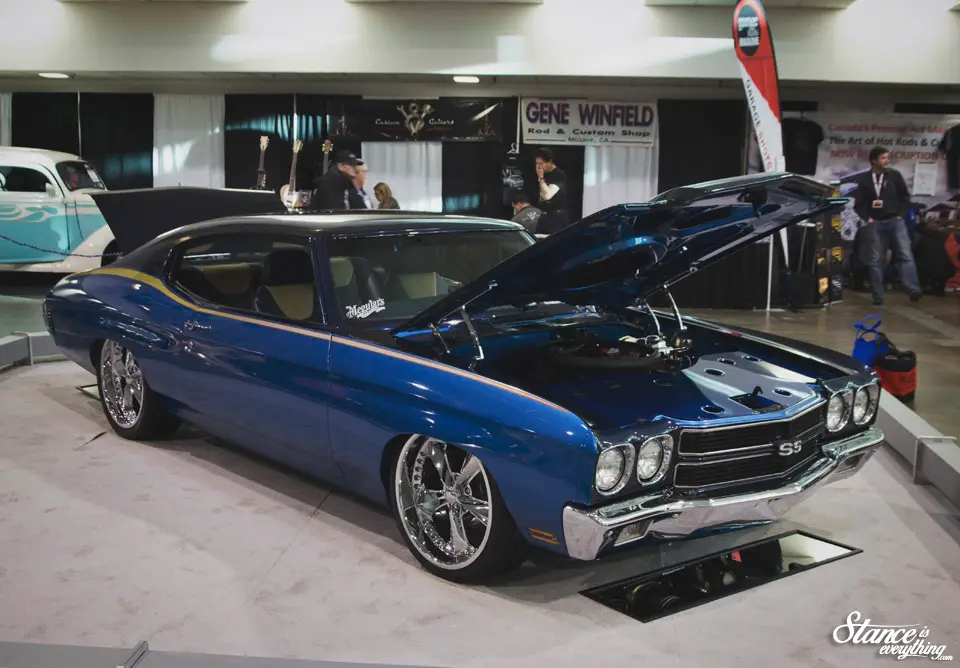 As mentioned in part seven of the Taylor'd Dodge project Brian Taylor showed his 1970 Chevelle for the first time in Ontario at Motorama 2016.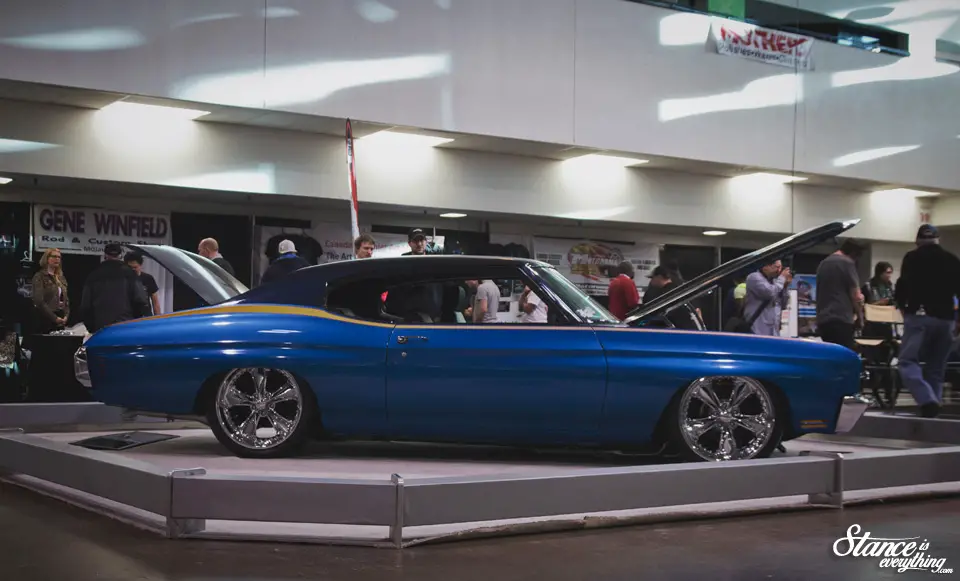 Now that this car is buttoned up it is very likely you'll be seeing it at more events moving forward because it's simply too nice of a build not to be shown.  Maybe, just maybe, I can convince them to let me shoot it sometime this summer.
As usual the majority of the front hall was filled with American classic cars but there was one very obvious exception at the 2016 show, Brad Ruiter's Miata.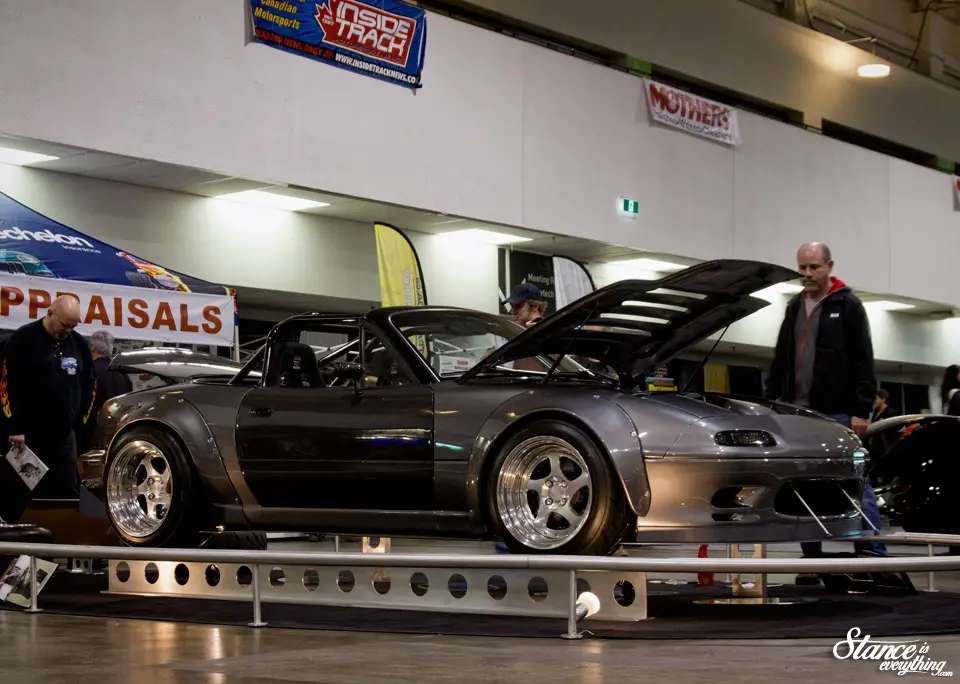 An import displayed in the front hall is a big deal, and shows that the current management behind the show are willing to accept anything built to impeccable standard in the front hall, without any sort of brand or style bias.
An open-minded approach to hall one is something that hasn't necessarily been true of organizers from previous years.
I've said several times that Brad's car is one of the best built cars I've ever seen, regardless of make, and the judges thought so too.
Brad took home several trophies at this years event including a Canadian Top 10 award and Best Engineered Street Machine top honours.
Be it Performance World, Megaspeed, Or Motorama variety has always been a place where this event has excelled and hall three, located just beyond the Motorsport and vendor area, really showcased that variety.
Hall three is where you could find lead sleds built by the Lead Kings…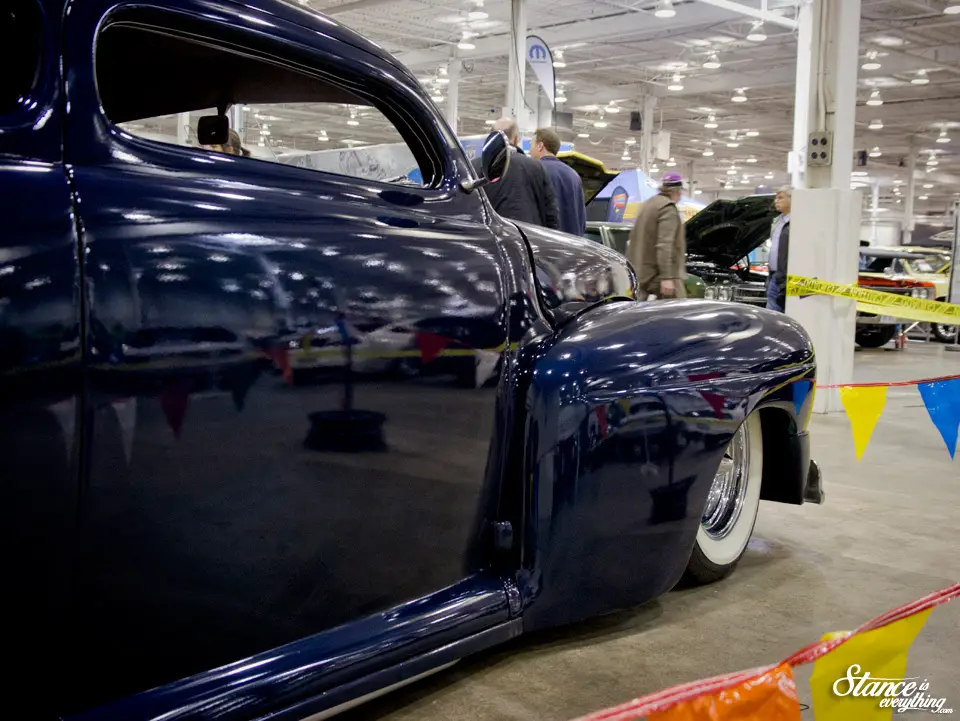 …Jeff Lutz built Pro mod monsters…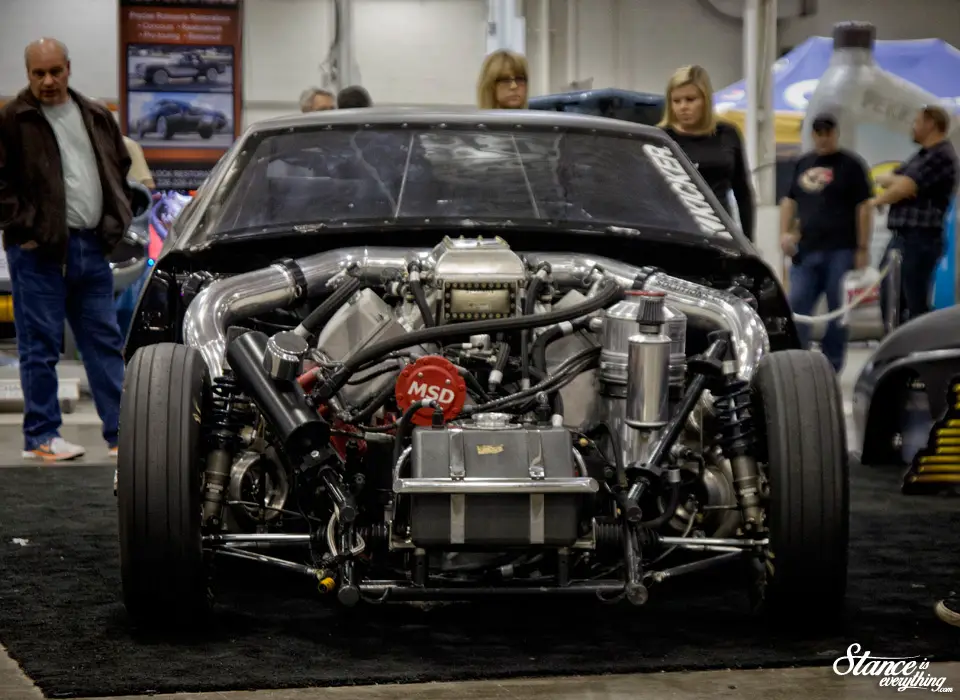 …pro street Chevy Novas…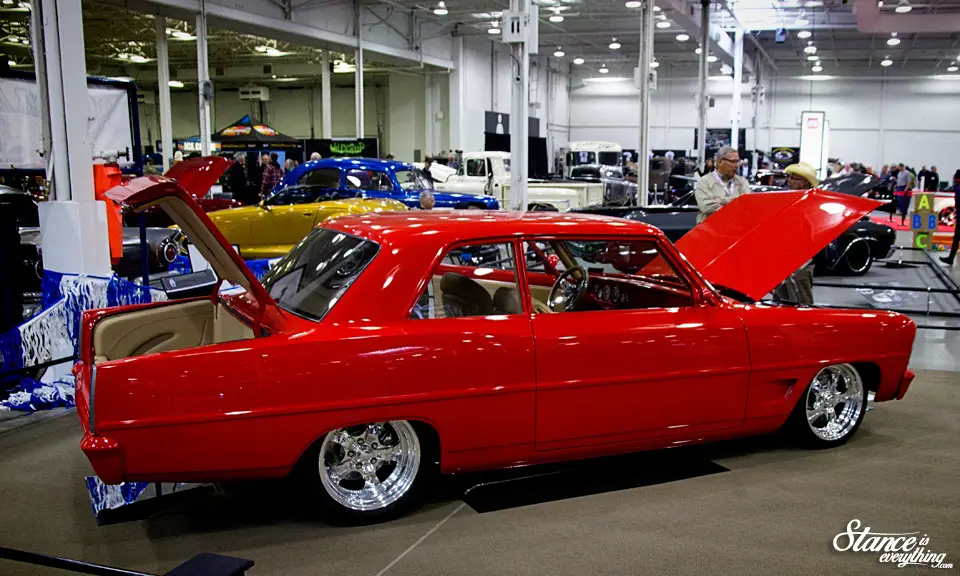 …strip ready Chevelles…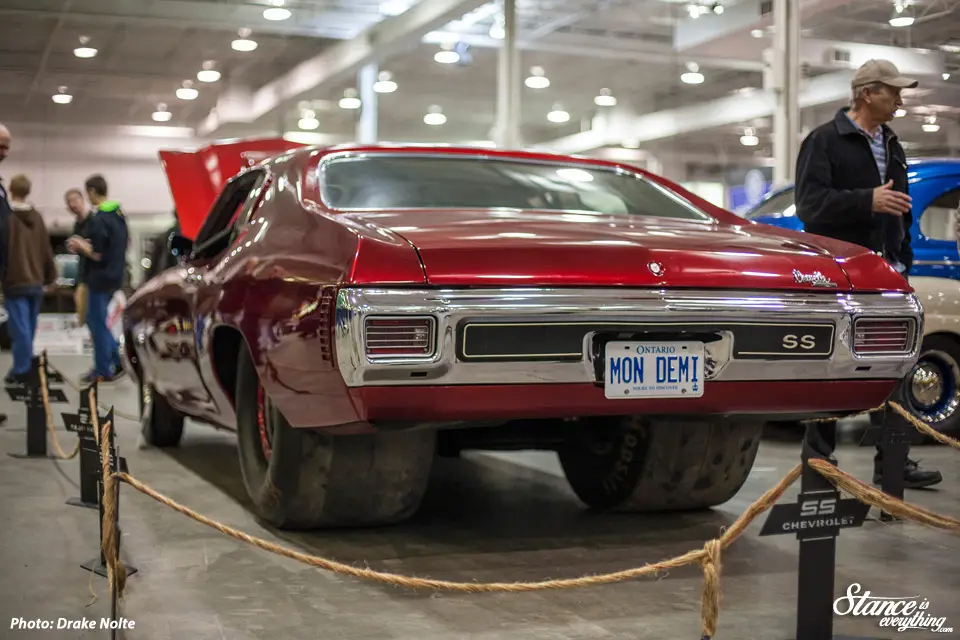 … bagged hot rods of all sorts…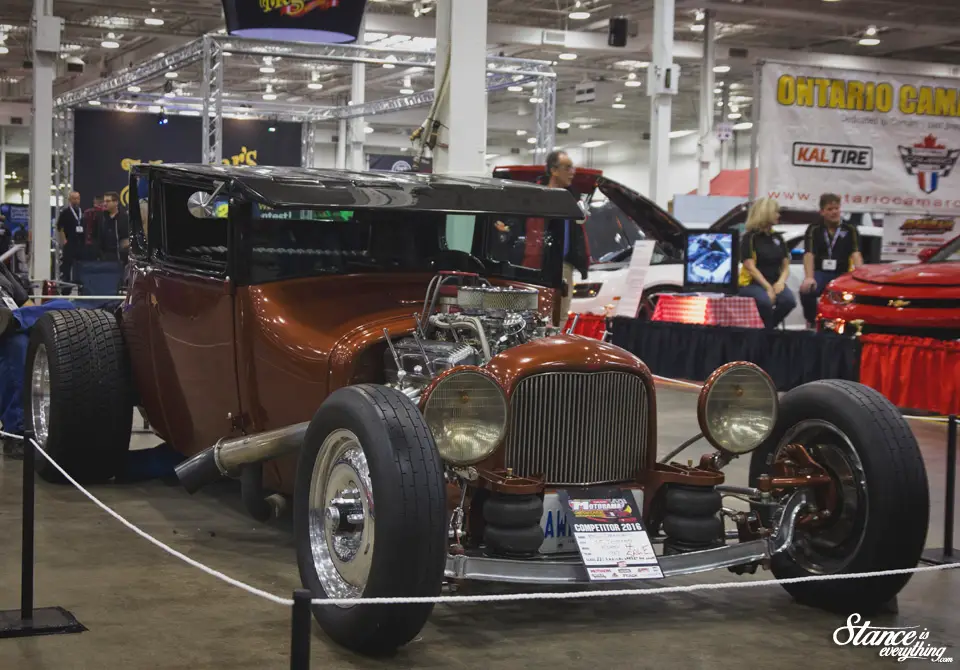 …and curious chop top pick ups.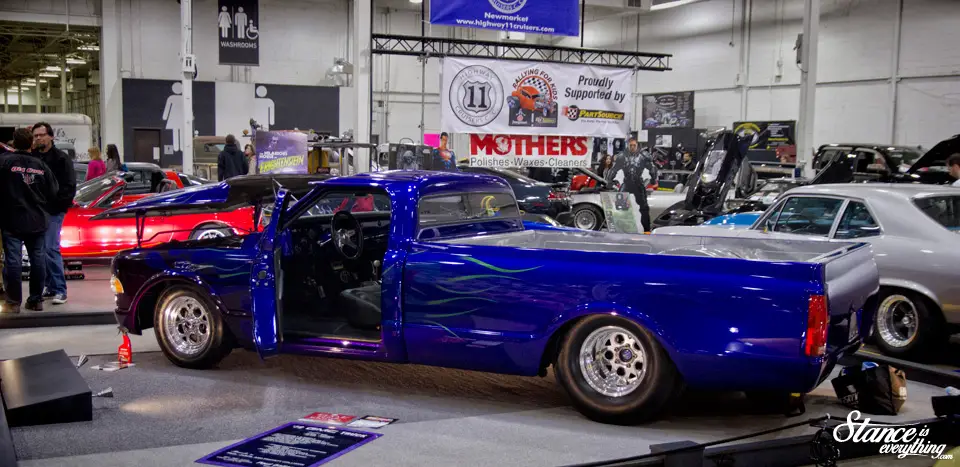 Hall three was also where another Stance Is Everything favourite build, Mike Livia's 1936 Ford Copperhead, was located.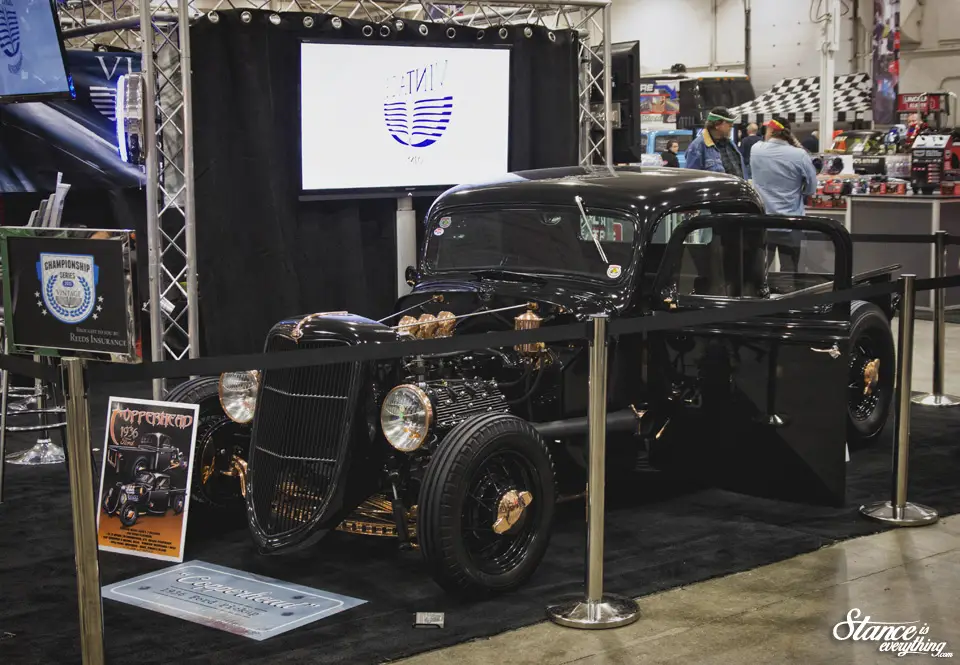 Mike's success with his project has continued in 2016 as he ended up winning the top spot in the Vintage Auto Insurance Championship series.
Another well deserved award for a very through hot rod build.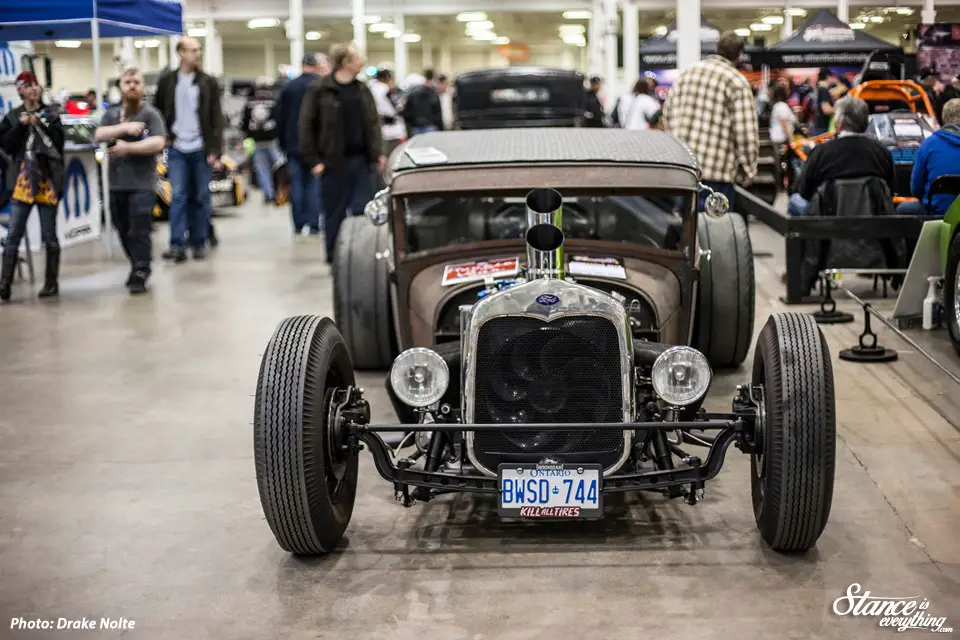 Located near by, and perhaps the polar opposite of Mike's build, was a 1928 Model A built by Distorted Vision.
This build ended up winning the Rat Rod class which is a pretty big accomplishment in its own right.
Binbrook Speed and Custom had a few builds scattered throughout the show; the 90″ Deathtrap, Big Booty Ruby, and Chris's Mahtton's Ford.
You guys have seen a lot of these cars in the past month or so but I'm sure you don't mind seeing them again.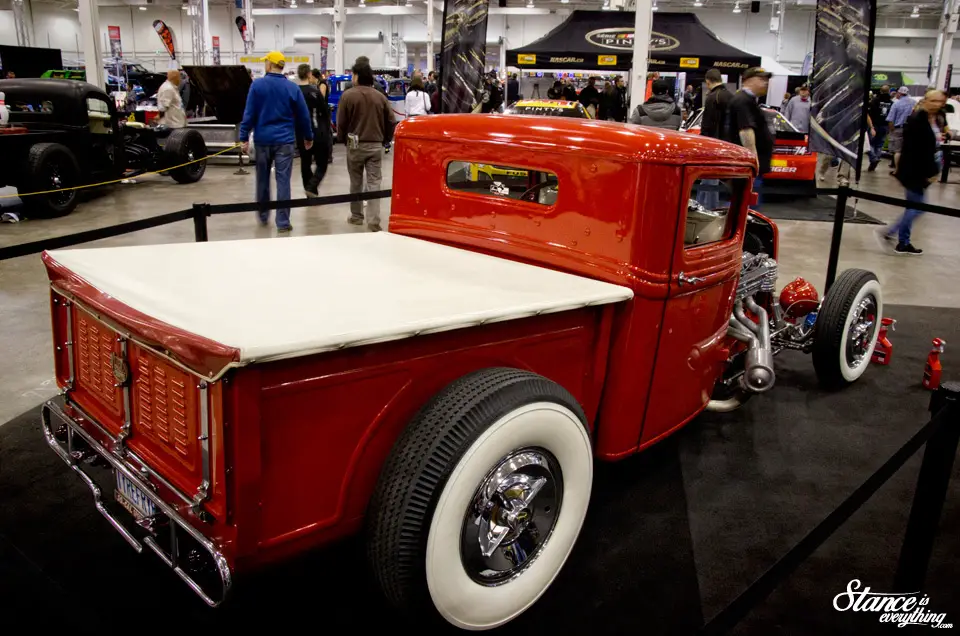 Jeff Norwell won Street Rodder Magazine Street Rod of the Year with his Diamond deuce '32 Ford.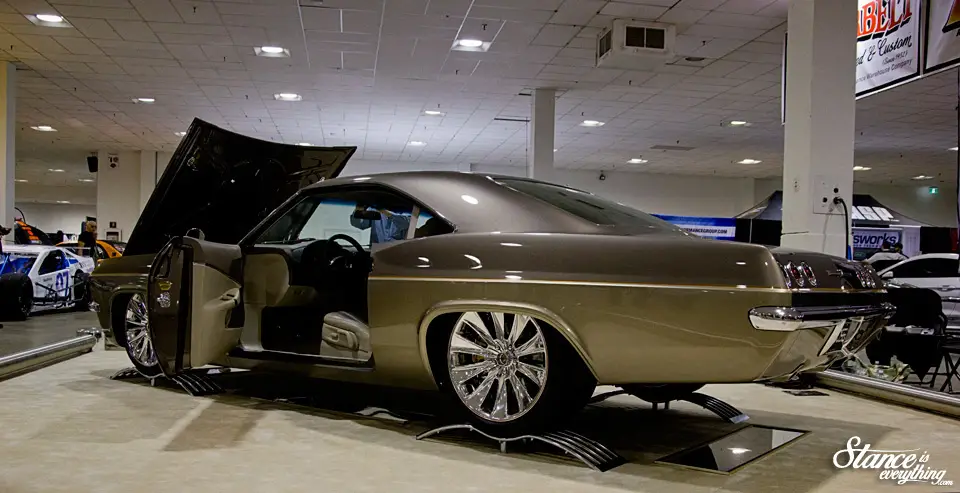 The Foose built "Imposter" had some of the best body work I've ever seen which is absolutely ridiculous considering this '65 Impala has been chopped and shortened in all sorts of was so that it could fit on a 2008 Corvette frame.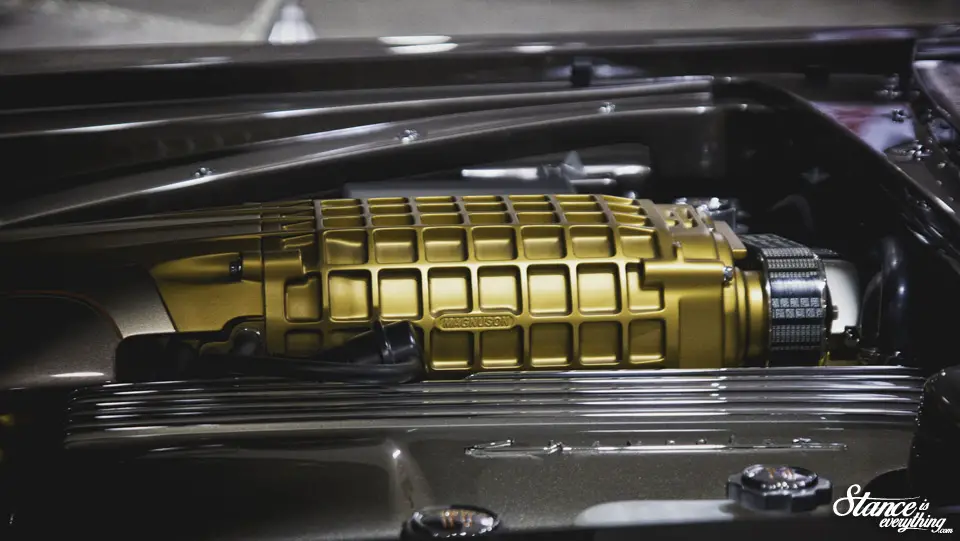 An LS remains under hood with a beautiful gold painted Magnuson supercharger perched up top.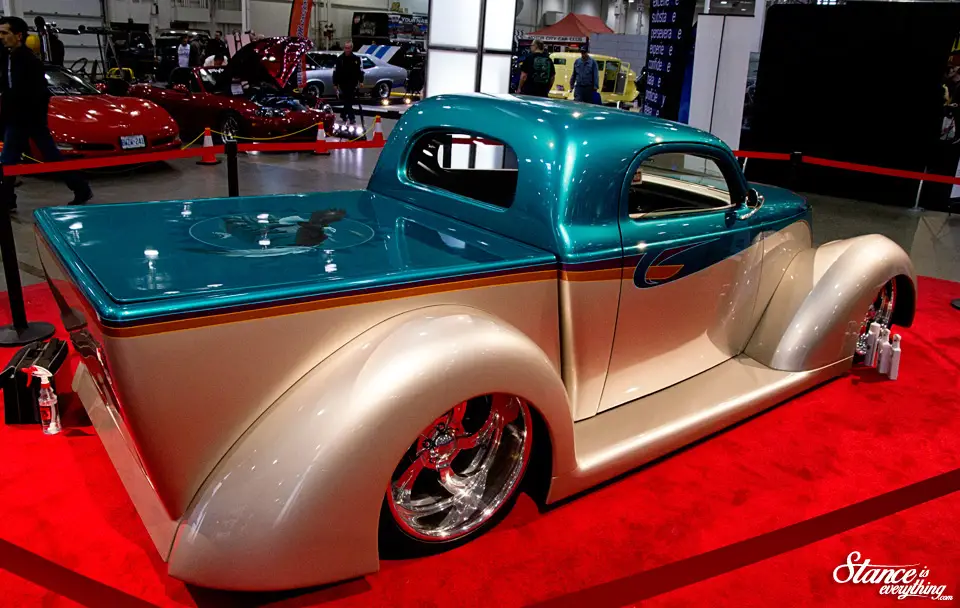 I really wish I'd been able to take a few more photos of the truck above because it too had exceptional paint and bodywork.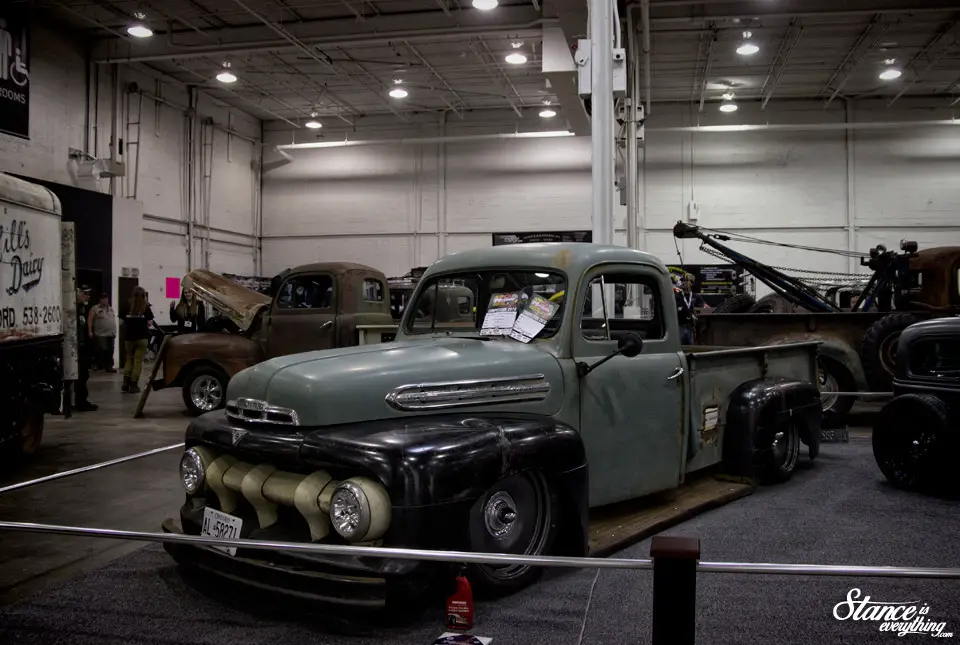 While I've spent a lot of time posting about Blair's Dodge project booth-mate John Weatherbie had a bit of a crunch of his own to get his Merucry M1 ready for the show.
He bought this truck as a project last year as a non running, half complete project and has been steadily wrenching away on it to be the perfect summer cruiser.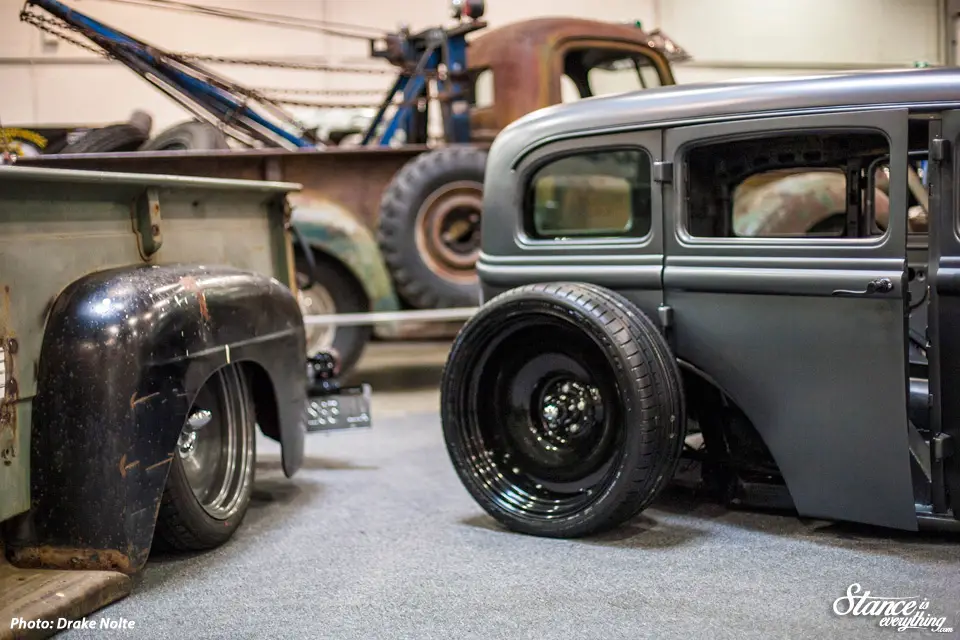 In addition to wiring the truck, finishing the air ride, and bringing the motor to life John also put a bed floor in it and installed 20″ Detroit Steel wheel steelies.
Parked beside the Dirty D Taylor'd Dodge I wouldn't be surprised if a few people placed orders for similar 20s after the show.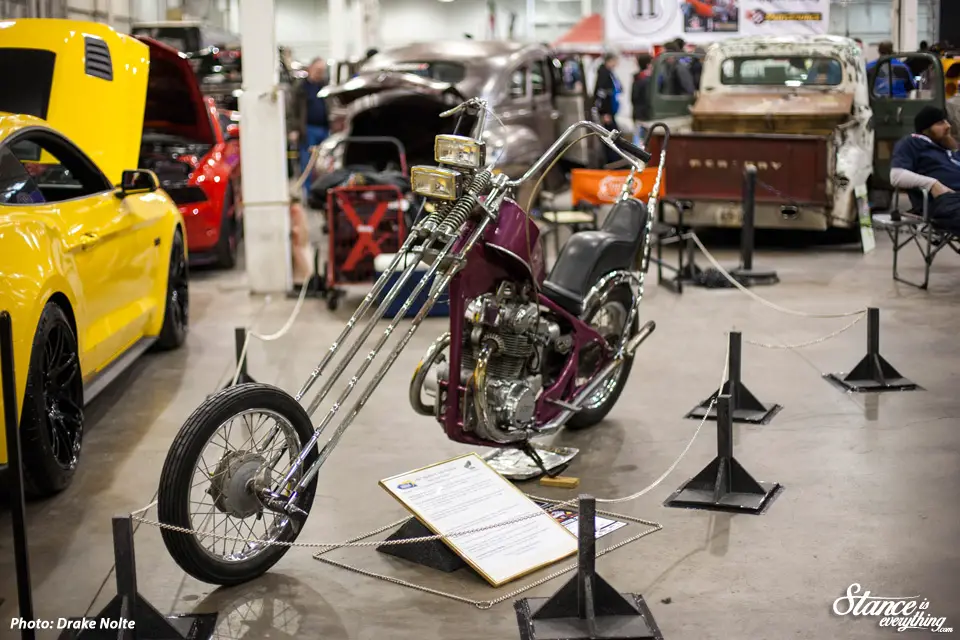 The bike above had an interesting story, built and then later abandoned, sometime in the '70s it sat for years before a father son mechanic duo got it up and running again.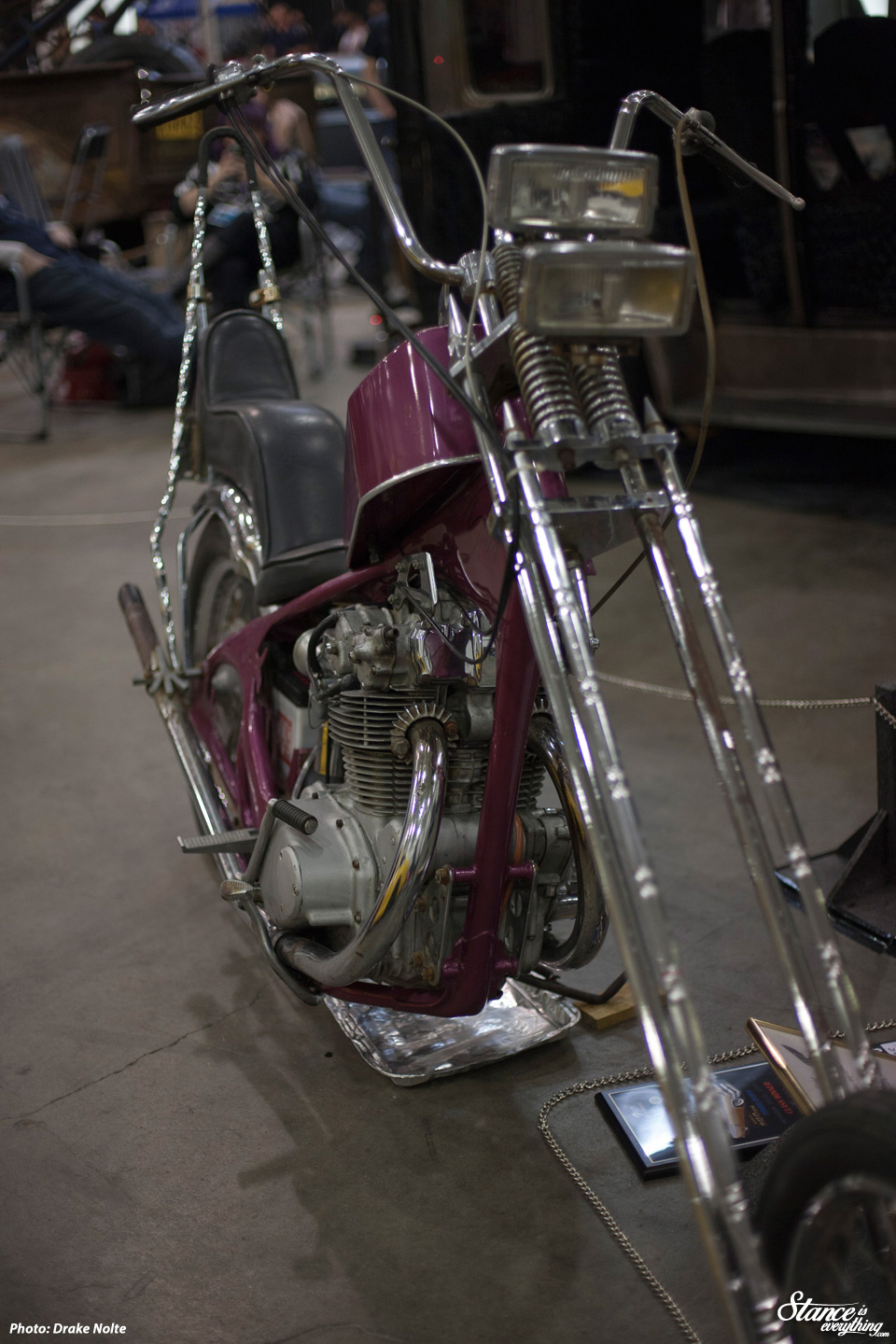 A Honda at its core they have yet to really figure out why the bike was left deserted for so long, but figured it was worth keeping mostly un-restored and I'd have to agree.
Oddball Kustoms doesn't build anything by the books and Stony's latest build, "The Shadow Hunter", is anything but straight forward. It's a Ford truck at its base with an Edsel snout grafted on.
All the metal work was then proudly showcased by skipping paint and going straight to polish.
It's also got custom-made cymbal wheel covers which according to this blog post were no walk in the park to create.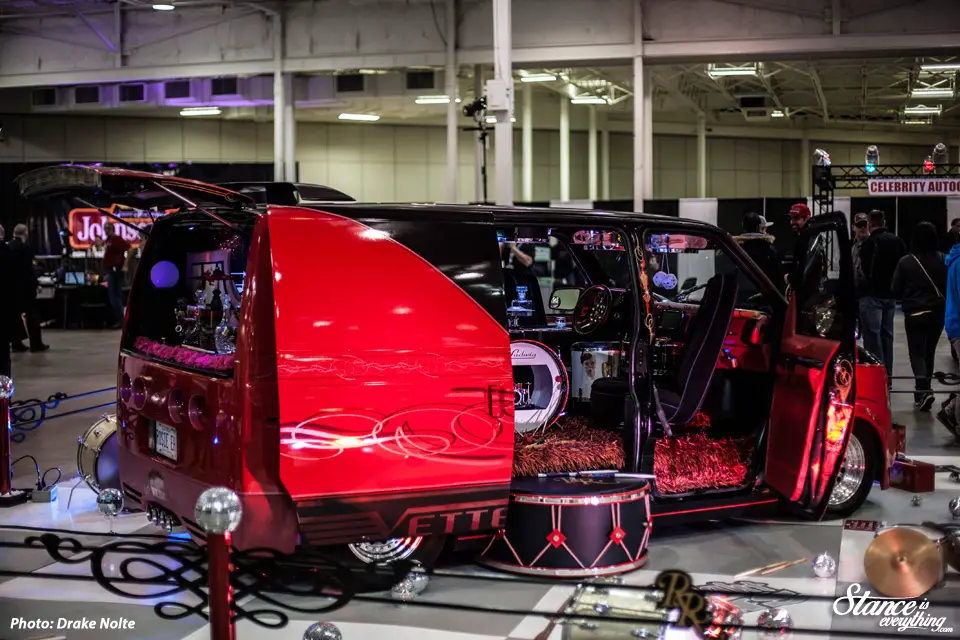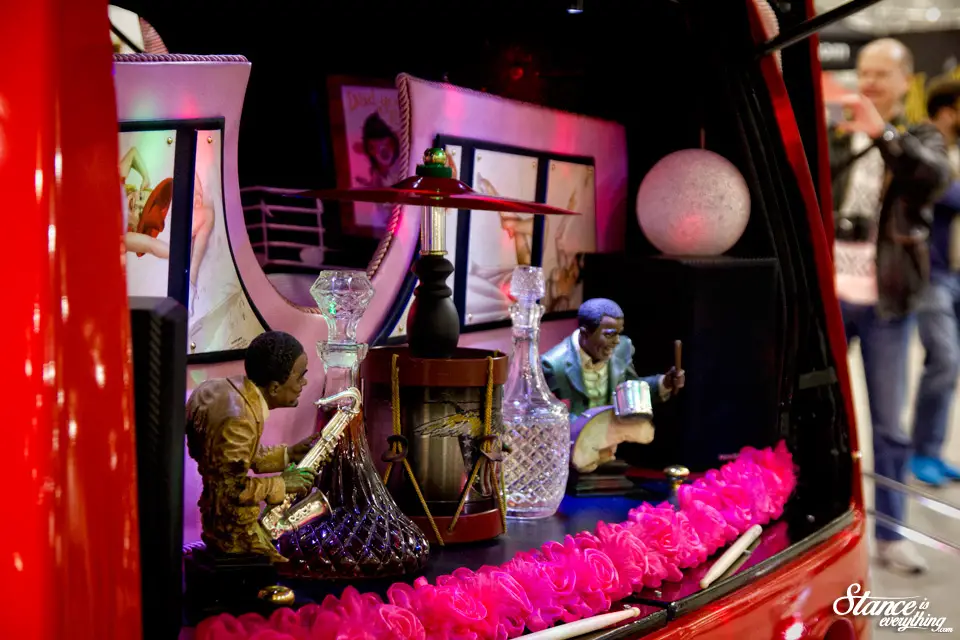 The Oddball build wasn't the only truck that a percussionist had styling choices in, I spotted this Van at Vanfest and for whatever reason I always find myself taking a closer look at it.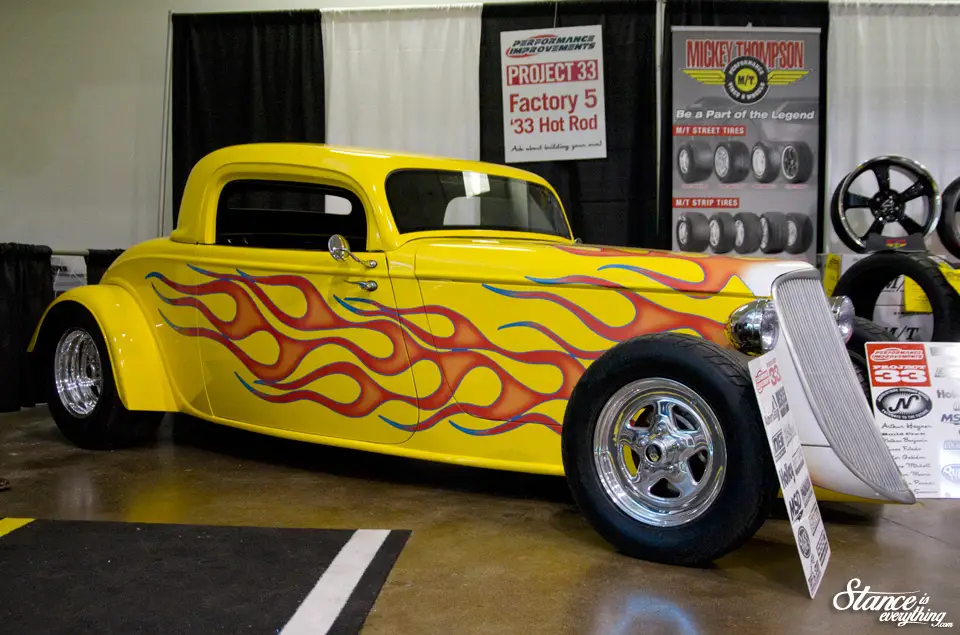 Performance Improvements wrapped up their Factory 5 '33 Ford build which is wrapped as a tribute to founder Bob McJannetts old 1933 Ford.
Ruben,  who's a friend of Performance Improvements much like myself, easily took home the top spot in the lowrider class with his six 'fo.
I'm going to end off this part of the 2016 Motorama coverage with a few trucks that I made sure to take close looks at in anticipation of working on Project Why Wait this season.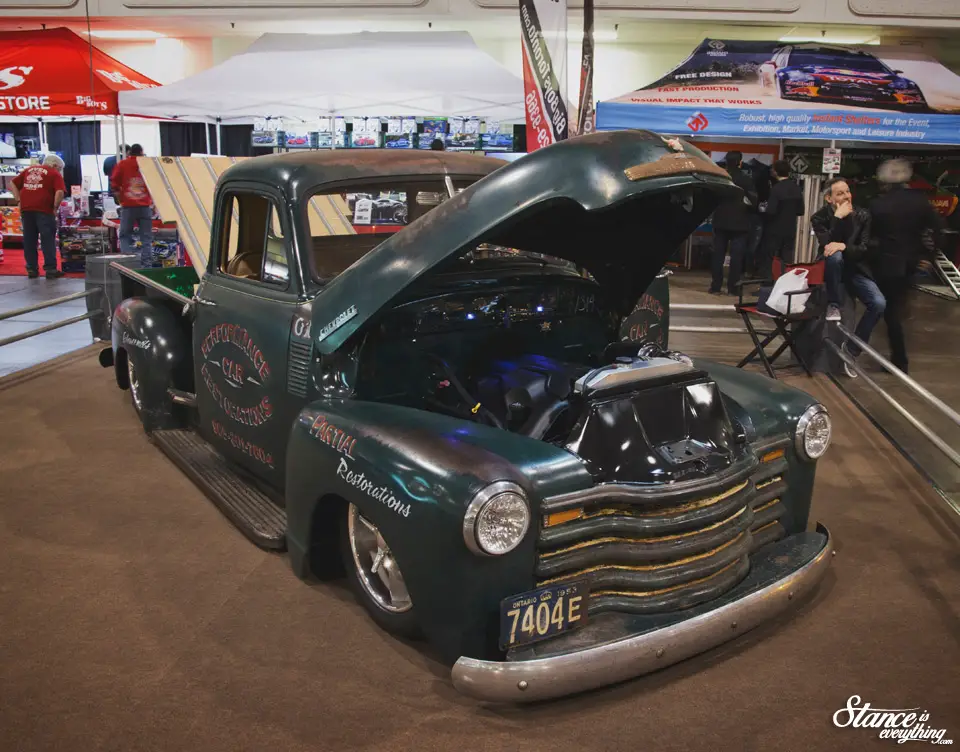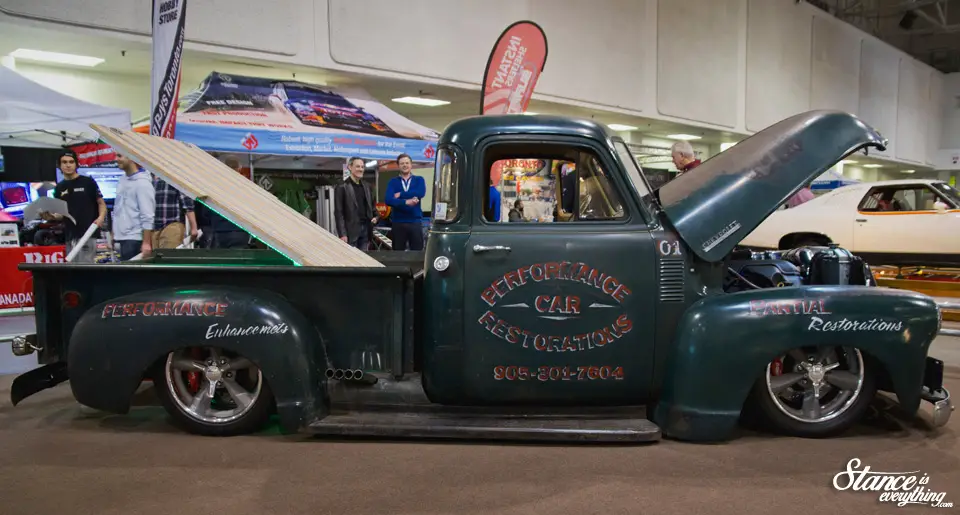 The truck above was in the front hall, and the quad exit exhaust on each side is a unique touch not seen on many advanced design trucks.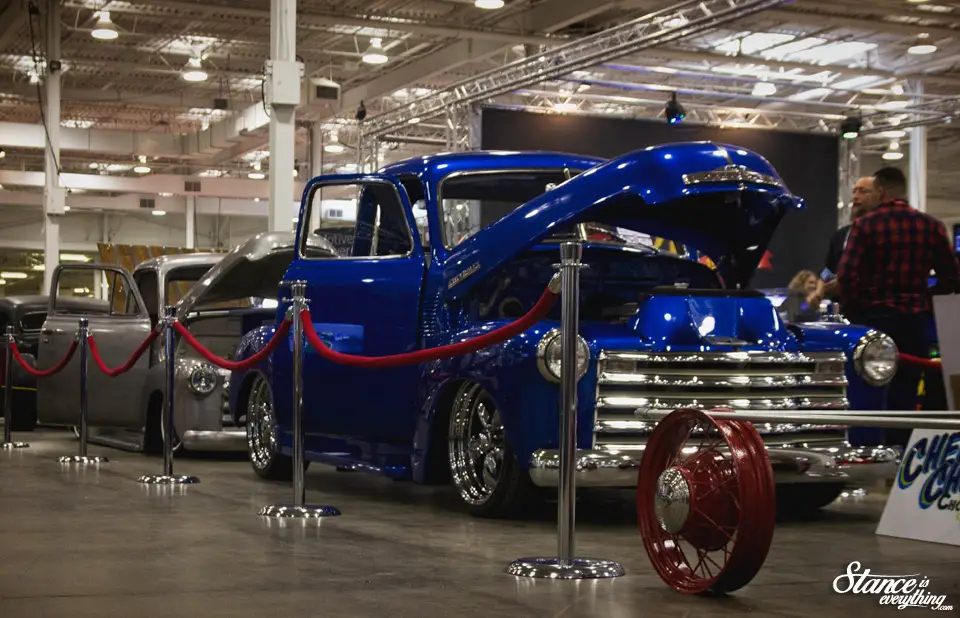 In hall two Pat Cheatly of Chee-Chee's Choppers and Rods had his truck in front of Chris Luloff's '51 build.
Chris' build was a personal favourite of my wife and a favourite of Billy Gibbons (yes of ZZ Top) who awarded it with his pick of the show.
There's one more Motorama 2016 post to come so check back next week for the conclusion!