If there's one easy way to bring people together its the promise of good food –the cheaper/freer the better– and good times, and that's exactly what Money Gang (a crew of East Ontario based friends who happen to drift) delivered on with their season opening BBQ.
The weather may not have fully cooperated, on and off showers happend through the duration, but the turnout as still quite good none the less, made up of great cars and better people.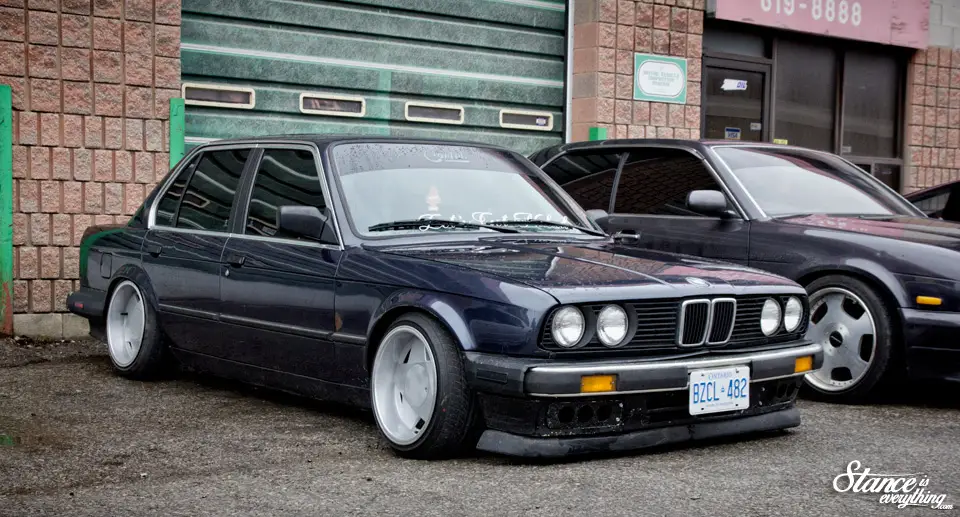 The first car I noticed was this 'diving board' e30 sedan that cause me to immediately enter e30 nerd mode. As it turns out this 325 is the owner @jordandemetroff's daily driver with his track car being a m52 powered sedan.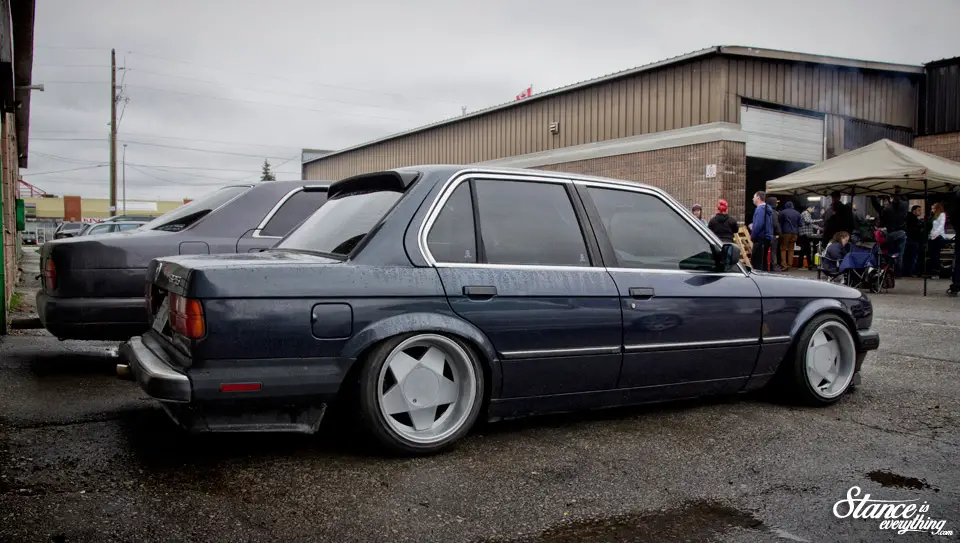 Dumped on Borbet Type A's this car, which was similar color to my old one brought pangs of regret over parting with my e30 that I have not felt in a while.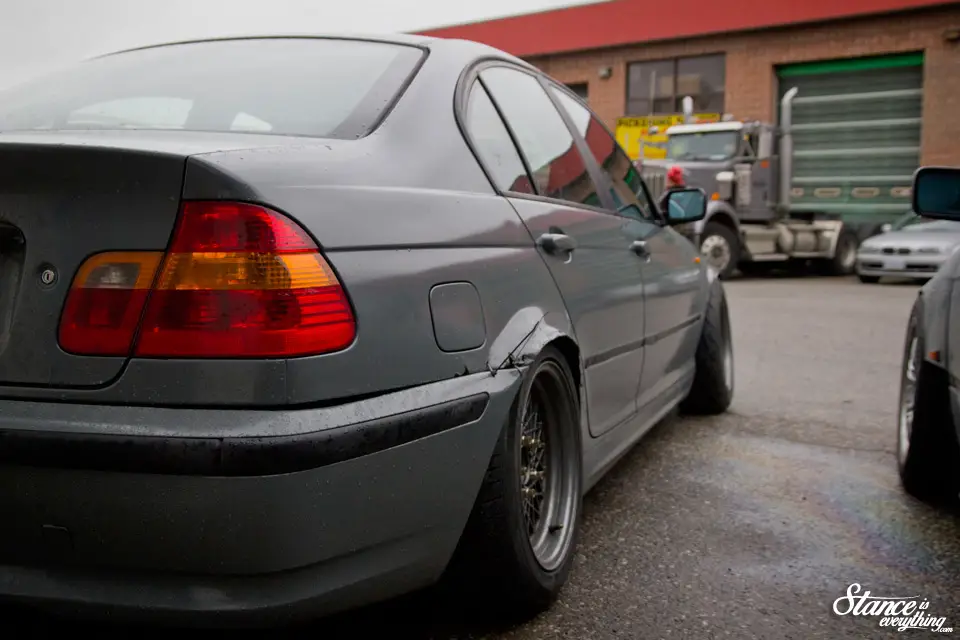 BMWs are seemingly the new s-chassis among the drift community with the parking lot playing host to a mini e36/e46 meet.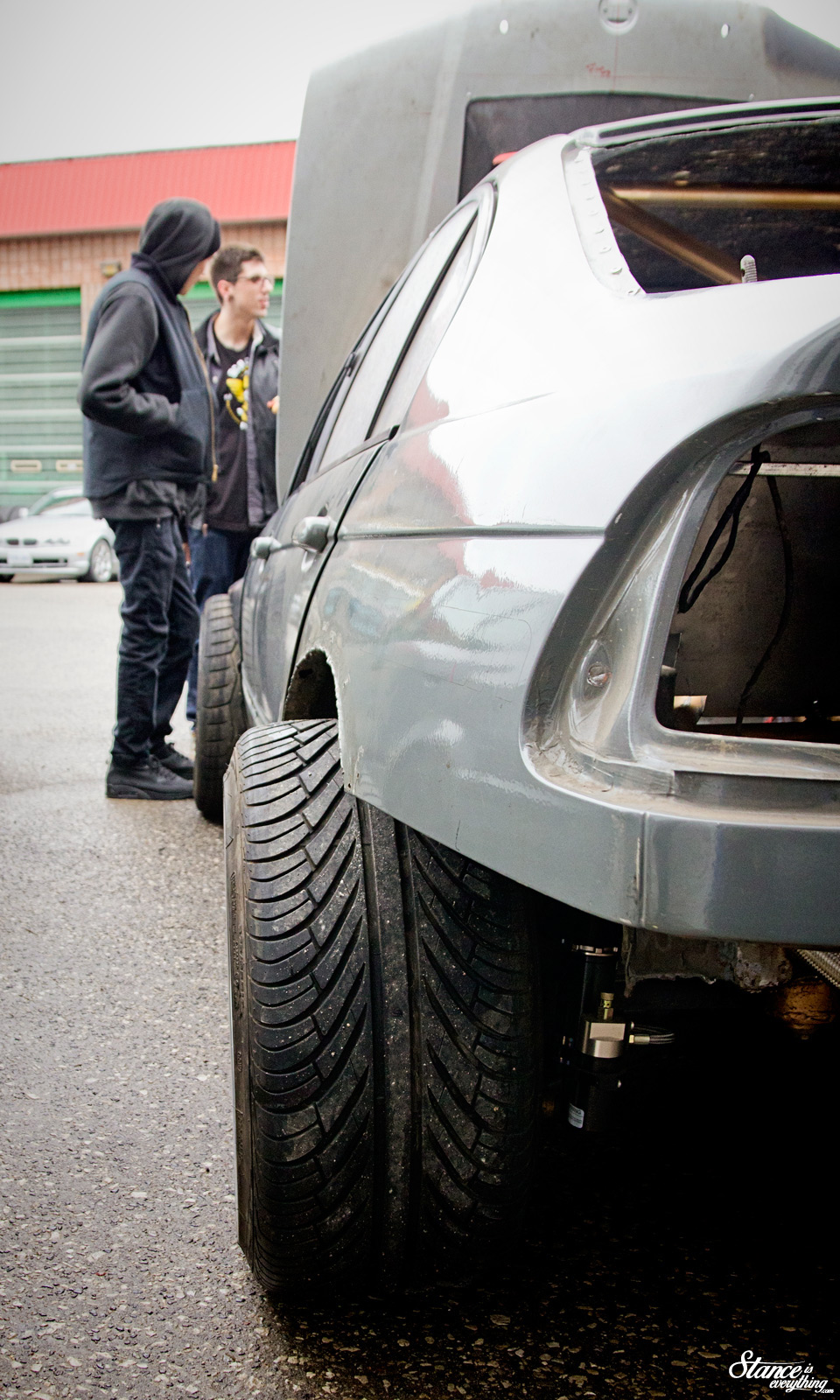 The most ridiculous of the roundell badged cars was Stephen Van Sleuwen's (@moneygangsteve) Formula Drift Canada Competition car.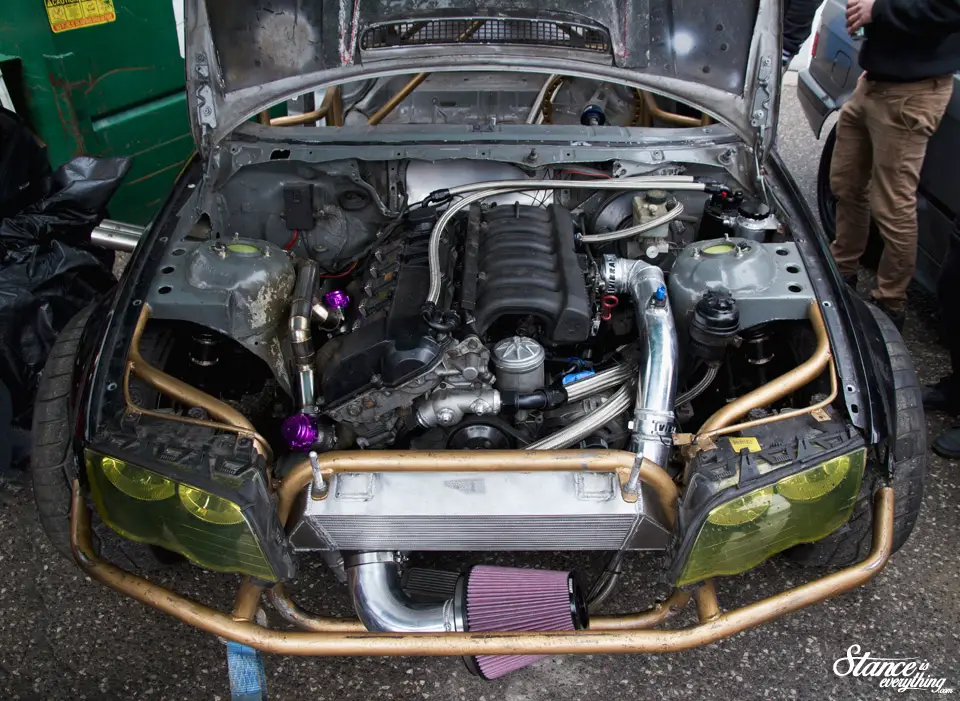 Steve took a working, driving, battle seasoned car and basically took it right down to its bones to build it all over again.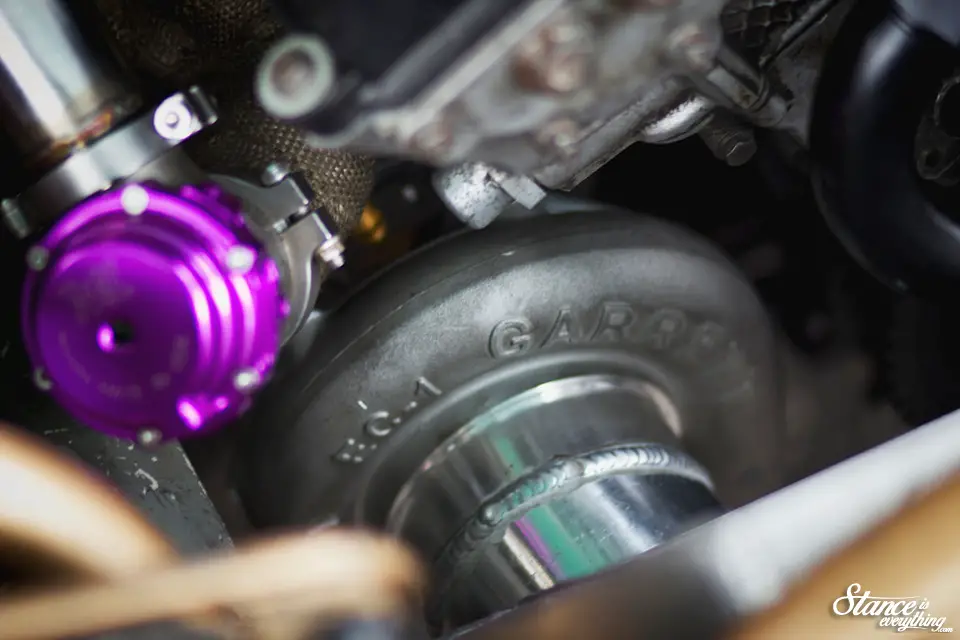 This year the car has received a larger turbo, new manifold, and the rad has been moved to the rear and plumbed with some of the largest braided AN lines I've ever seen.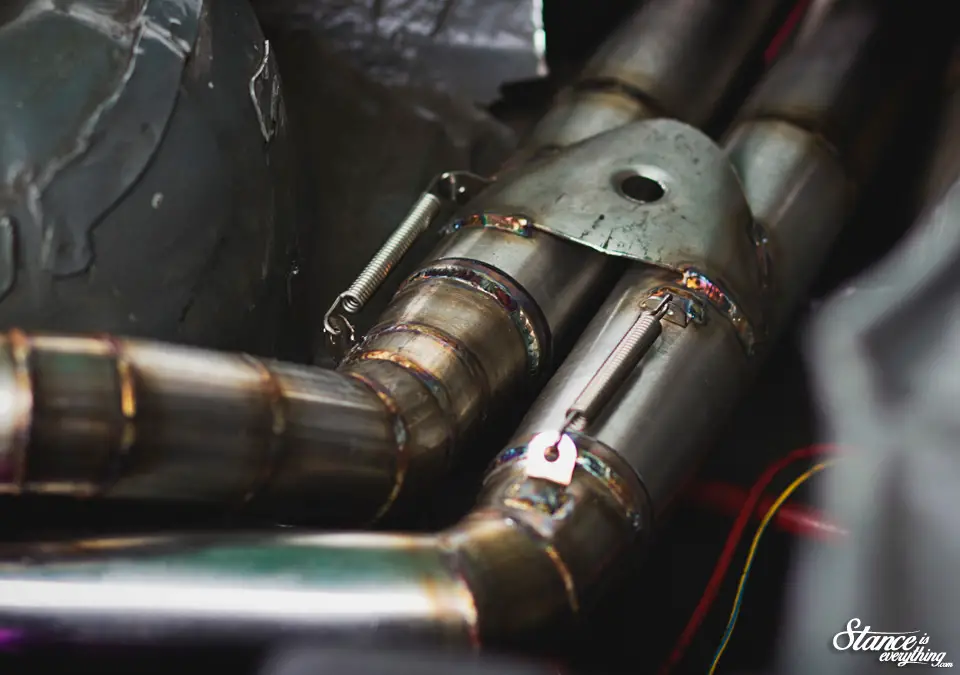 GT Custom Exhausts' Mike Catell has been doing a lot of the under hood fabrication work which means that everything looks as good as it functions.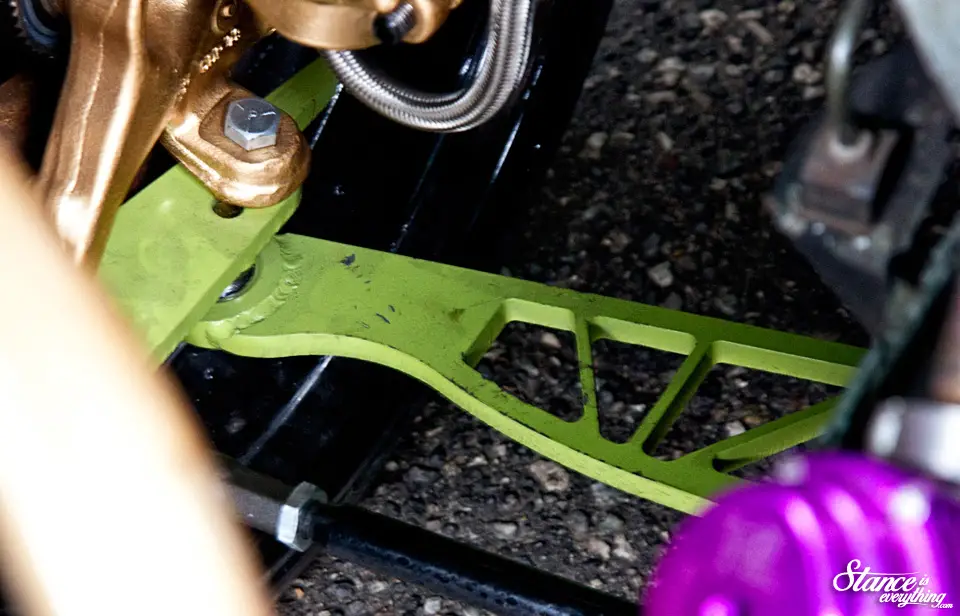 Up front there's also a 3SP angle kit that should help Steve drive even more aggressively (if that is at all possible) than he did last year.
Steve's list of things to finish include a front bumper, and widened fenders and quarters, these should be pretty aggressive to match his Triple 9 Tech side skirts.
Non BMW wise the parking lot was made up of quite a few Nissan's including this Skyline, which is a perfect example of a good-looking driven car.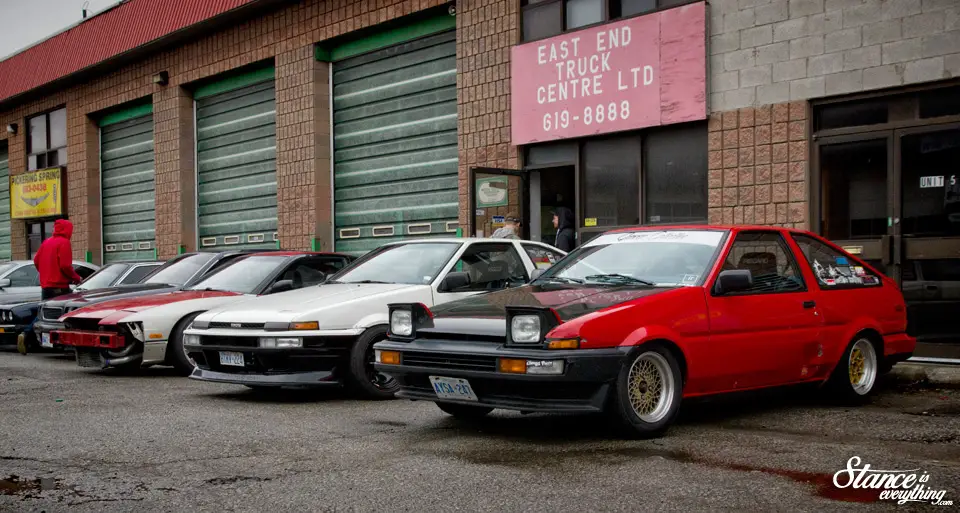 The Ae86 community was also well represented via Jover and Scott and as this grey SSR Longchamp booted example. As this car pulled up Gilbert of the Scraped Crusaders said something along the lines of 'that's one of the coolest street cars in Ontario'.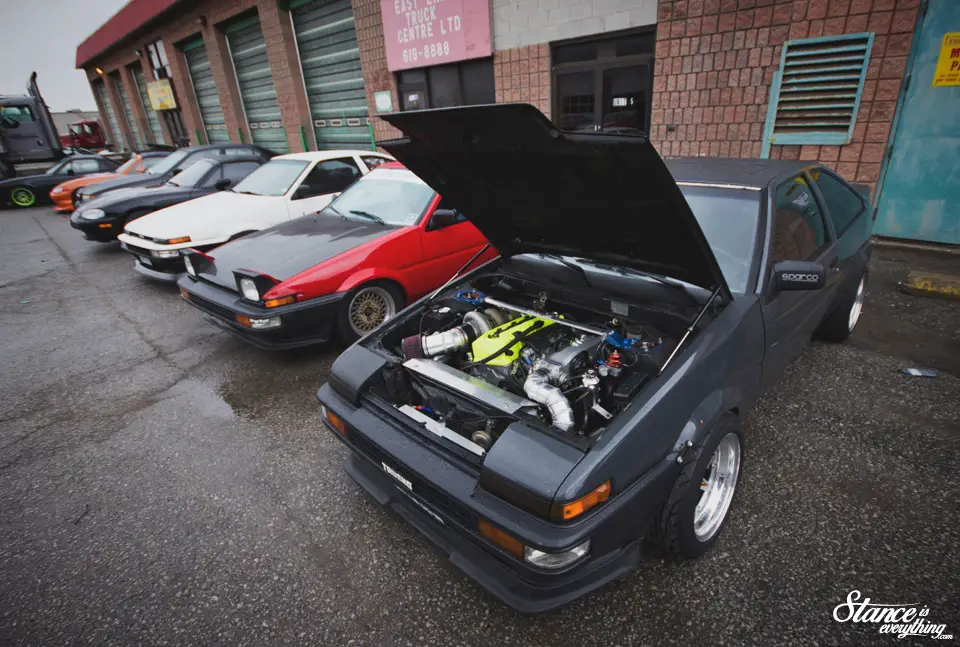 I didn't even have to ask why because shortly after he arrived the owner @mitch8688 popped the hood revealing a very bright and very non Toyota Valve cover.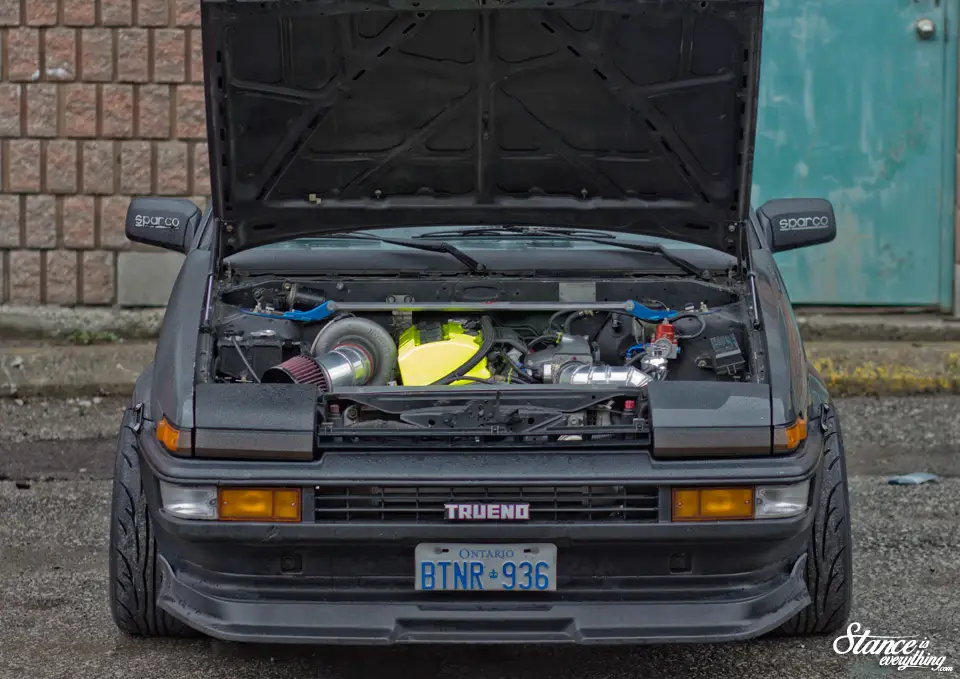 Under the hood is a Honda F22c (not f20 as I previously thought) with a fair-sized Holset HX35 turbo plunked beside it.
Mike Catell's work is under the hood of this car as well.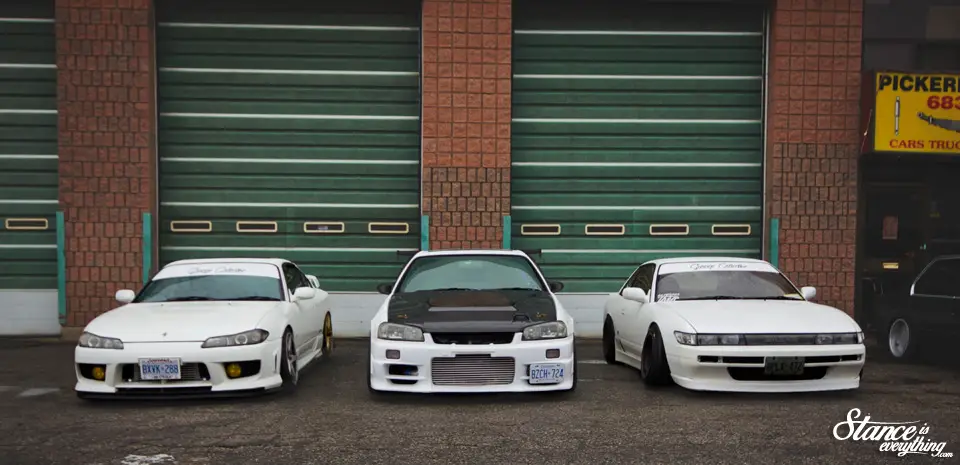 Intimidating (not really) people from the back section was Martino, Liam, and Santi who brought out a heavy hitting Nissan trio.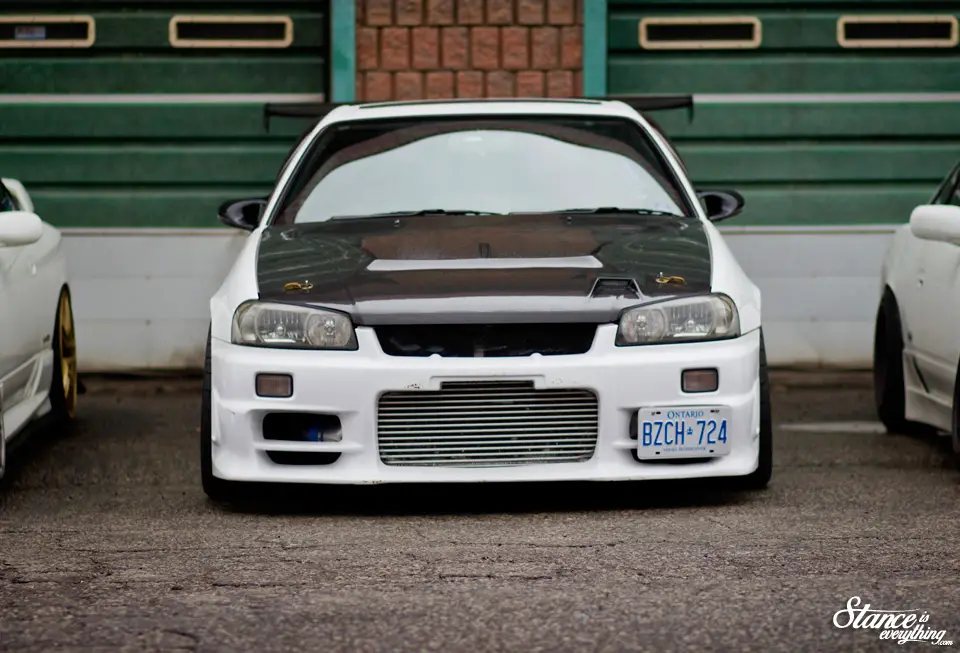 After selling his Cefiro last year Liam bought this Skyline which was actually a Cockpit Tatebayashi Tokyo Auto Saloon car in 2010 or so. It used to look like this in full demo mode.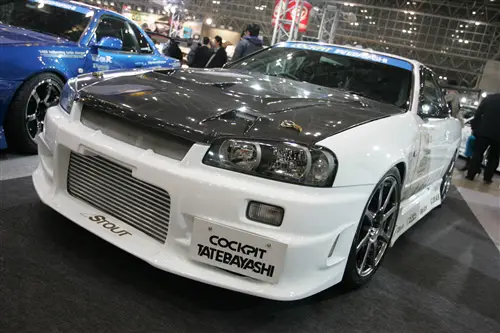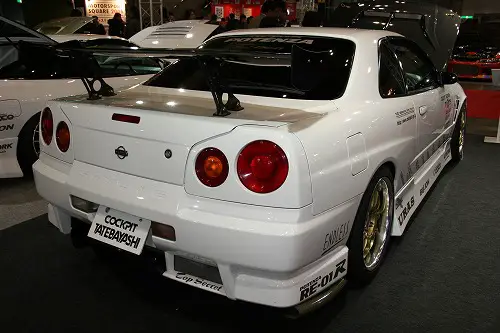 Liam has a few plans for this car but right now he seems pretty content with having a great running car that's a lot of fun.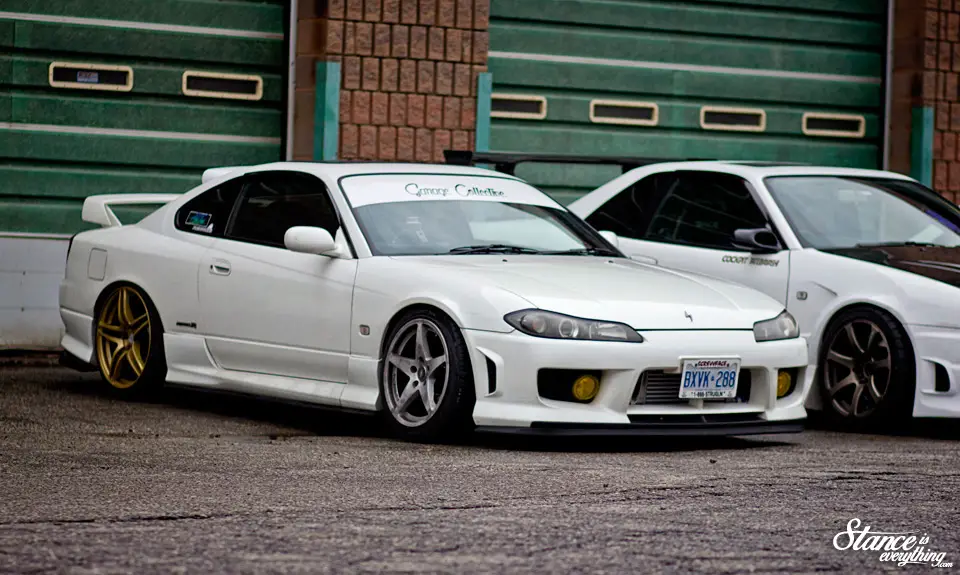 Martino picked up this s15 last year and he too is enjoying driving a predictable, reliable car that can be thrashed on the track and still drive home comfortably.
Santi has had his s13 for a few years now but recently stepped way down in wheel size which actually looks pretty damn good and gives the car an entirely different attitude.
I'm really impressed with the fact that he's subtly changed this car for the better every year while still managing to keep it clean and taking it out for a rip at Shannonvlle on occasion.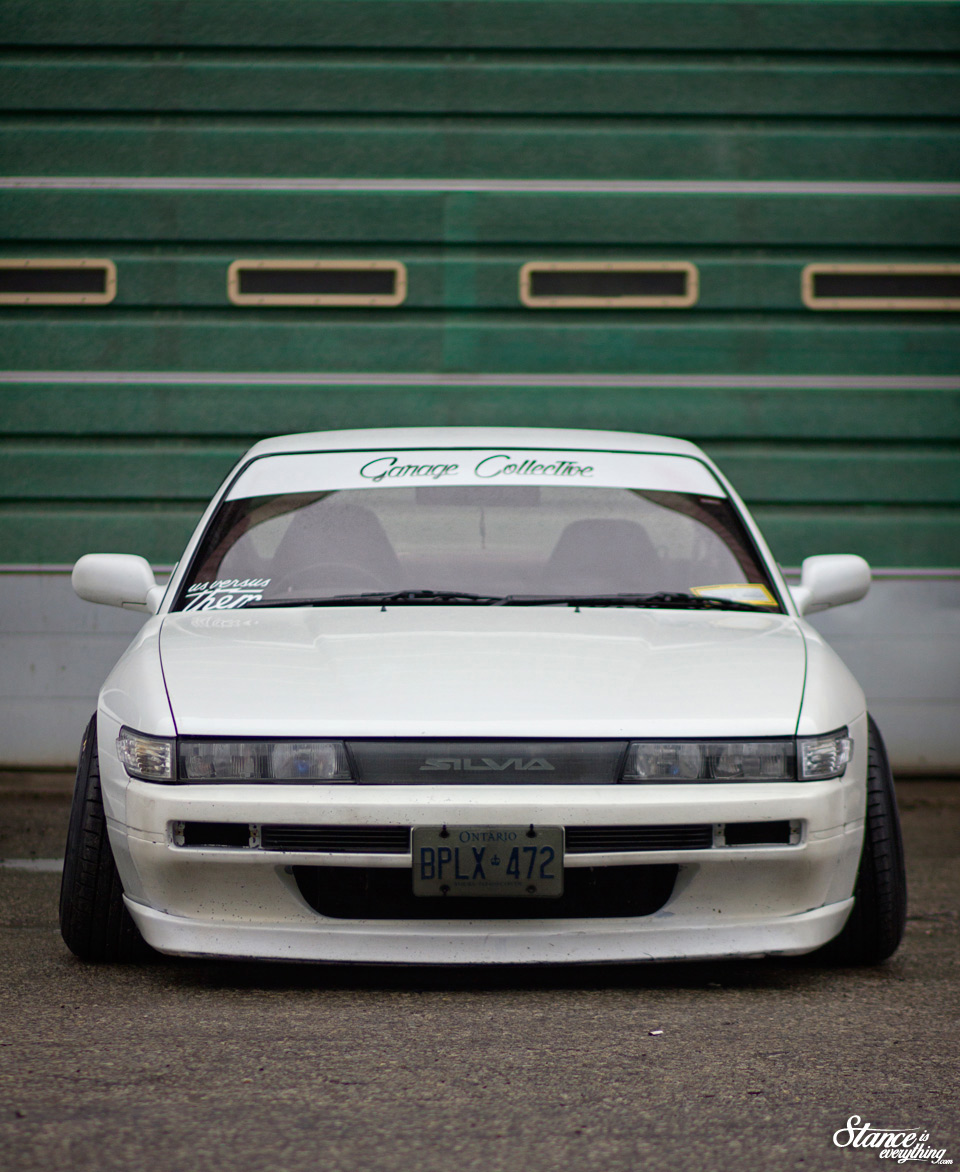 I ended up take off a little bit early from this one which means I missed a few cars (sorry guys) but here's hoping that a season closer BBQ occurs at the shop because this one was a lot of fun and conveniently close to my house.
Remember everyone if you really want me at your event free food certainly helps!