We start our Eurokracy Montreal coverage with a brutally hot day at ICAR Circuit, in Mirabel, Quebec. A venue which has not a speck of shade aside from the tents and canopies.
There was no way I was missing Eurokracy after how epic the last season's event was. Out of the Canadian events I covered last season, this was probably one of my favourites. And this, the Burnout Competition, was the most memorable part.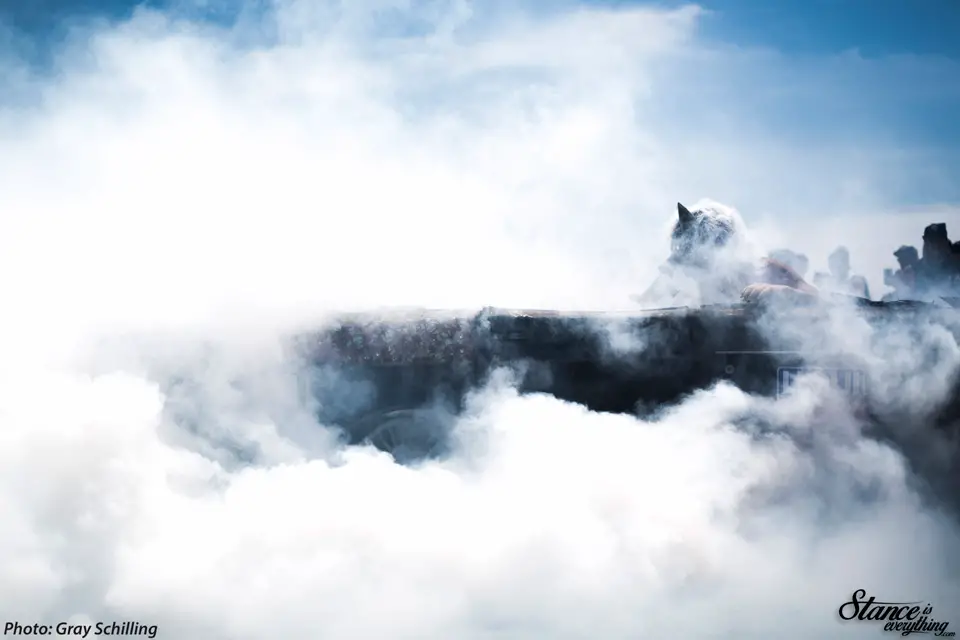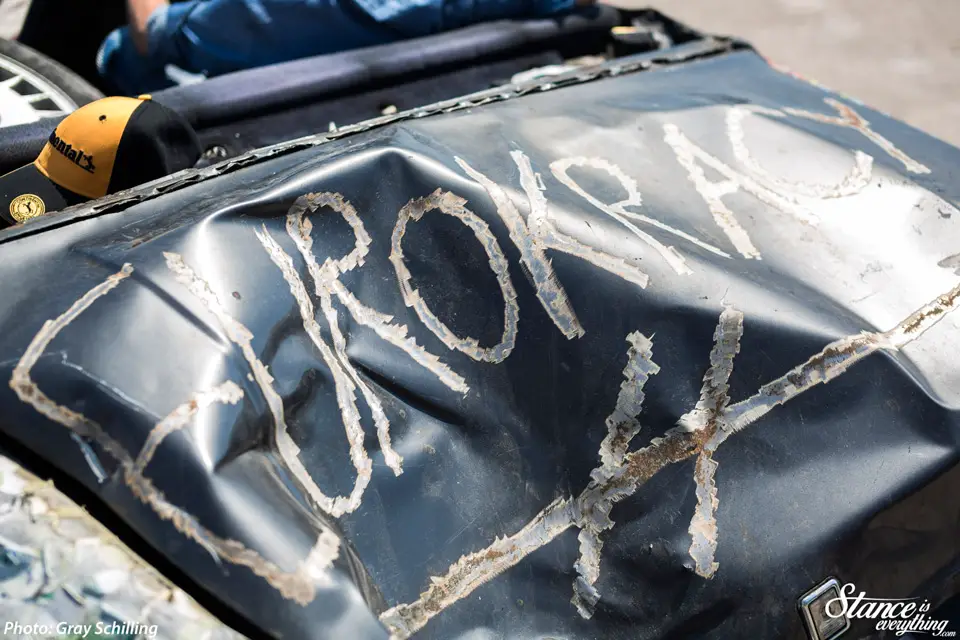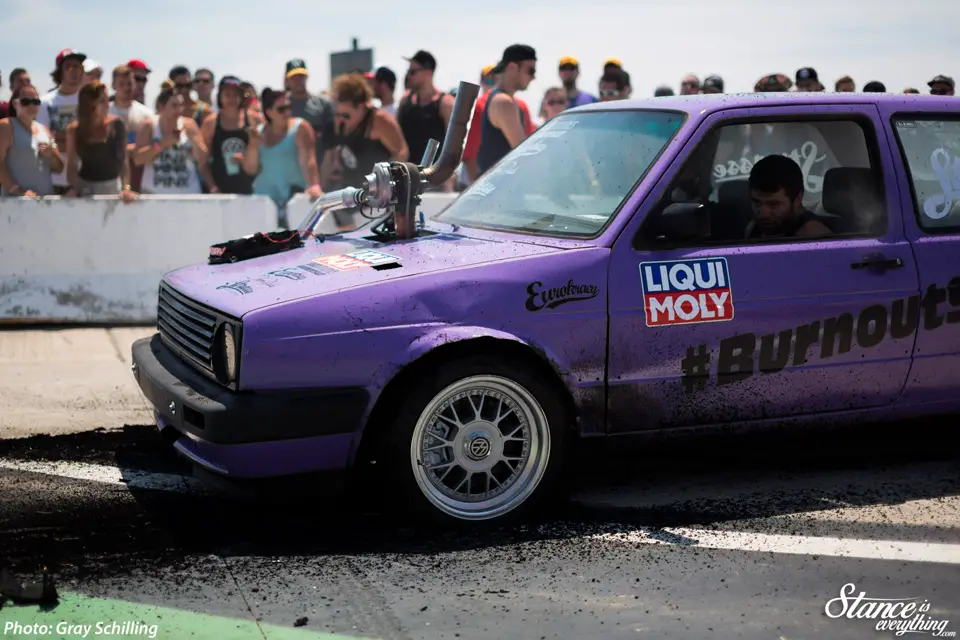 First in the ring came the appropriately titled "Burnout Slut" to get everyone warmed up.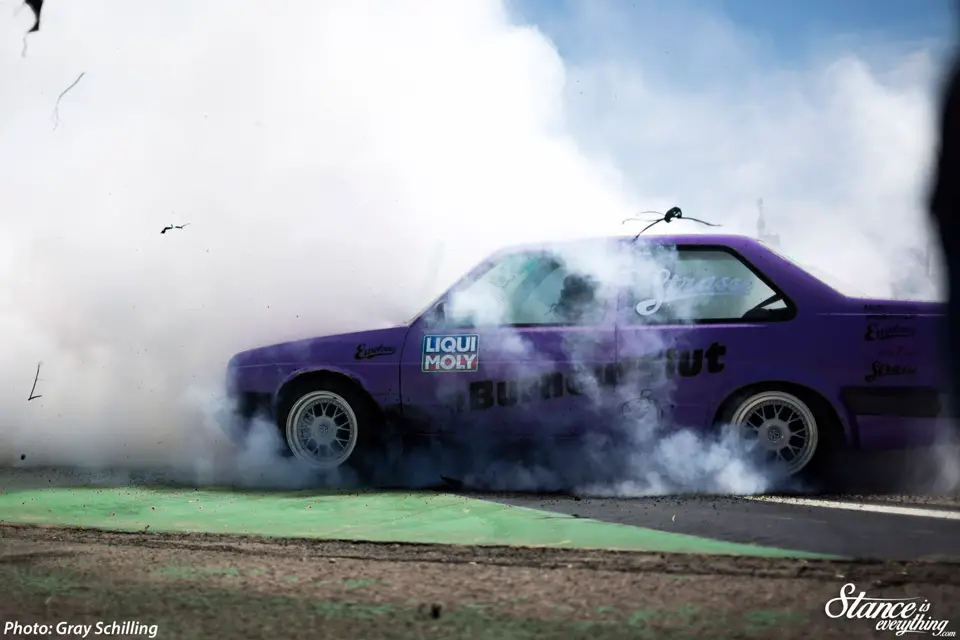 A set of tires was quickly toasted to happy cheers from the sun burnt crowd.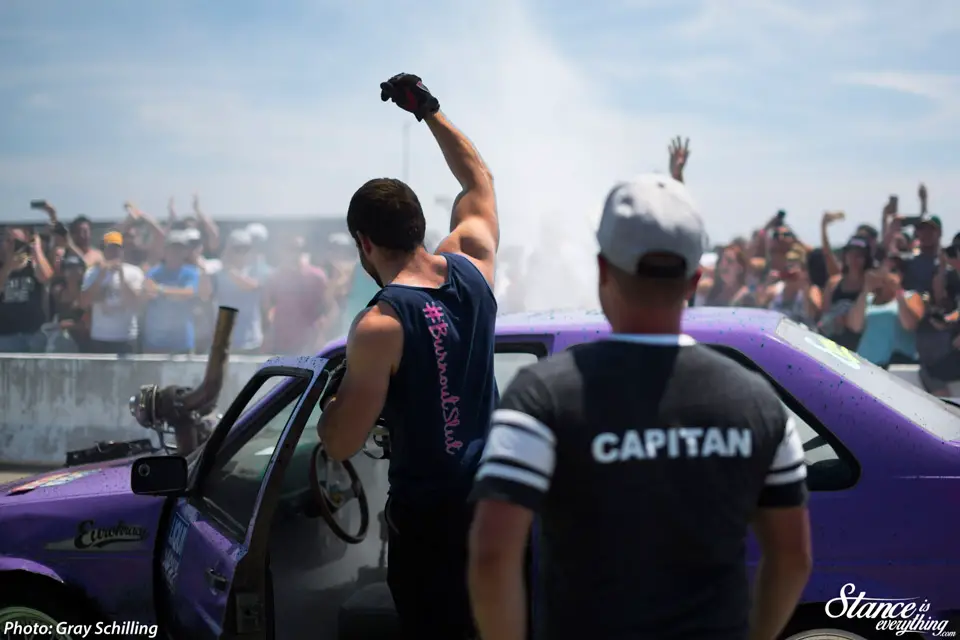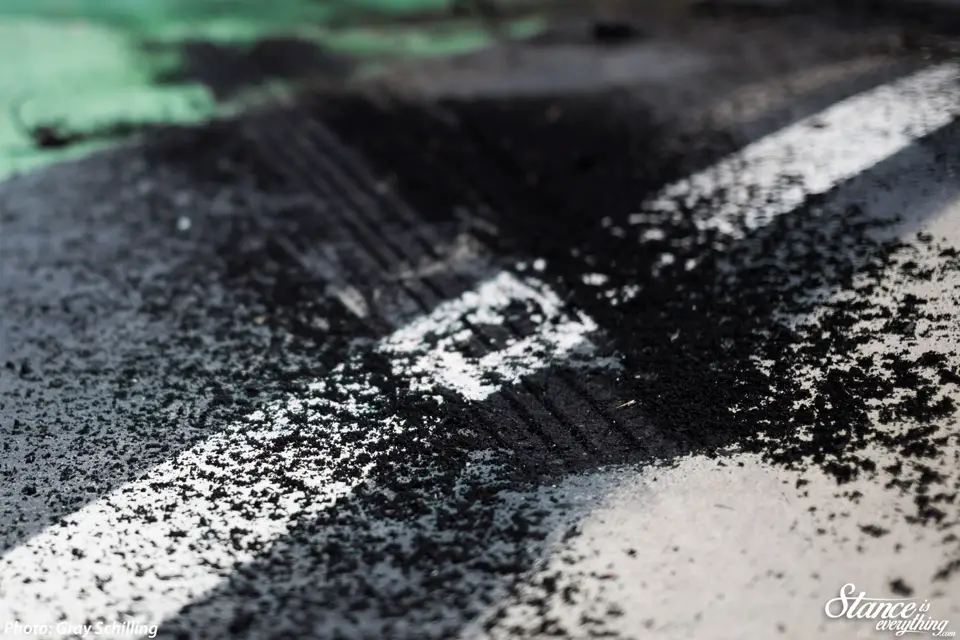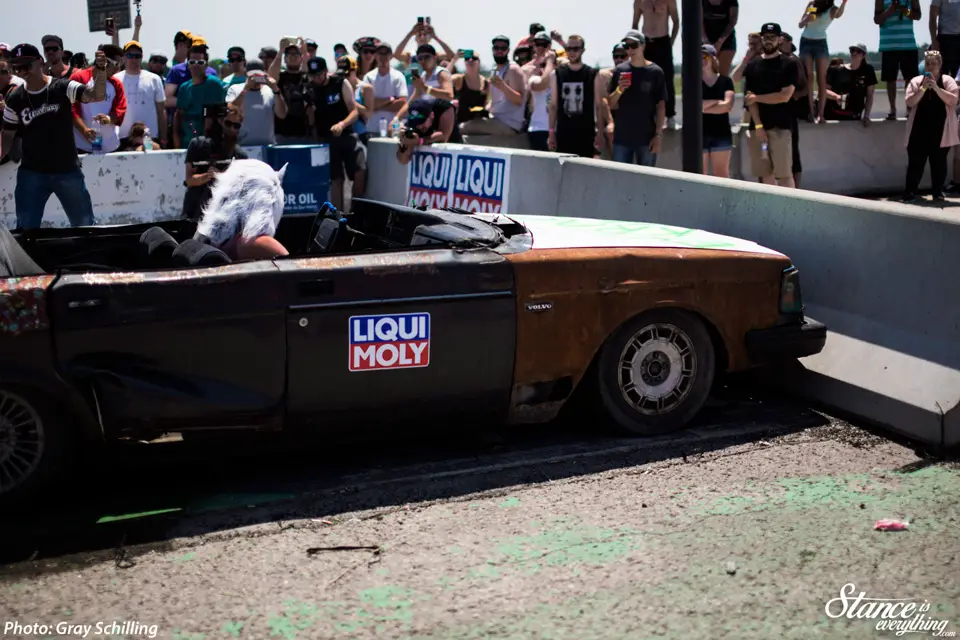 Next up was this Volvo. I guess it got a little too cloudy in there last year, so they removed the roof.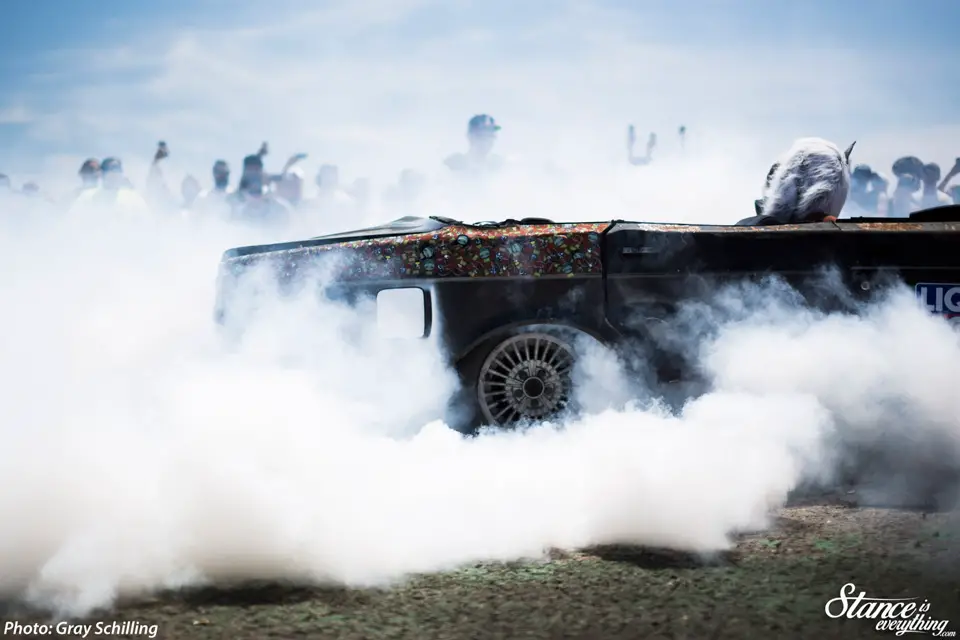 This ratty looking Scandinavian machine always seems to produce nice smoke clouds to photograph.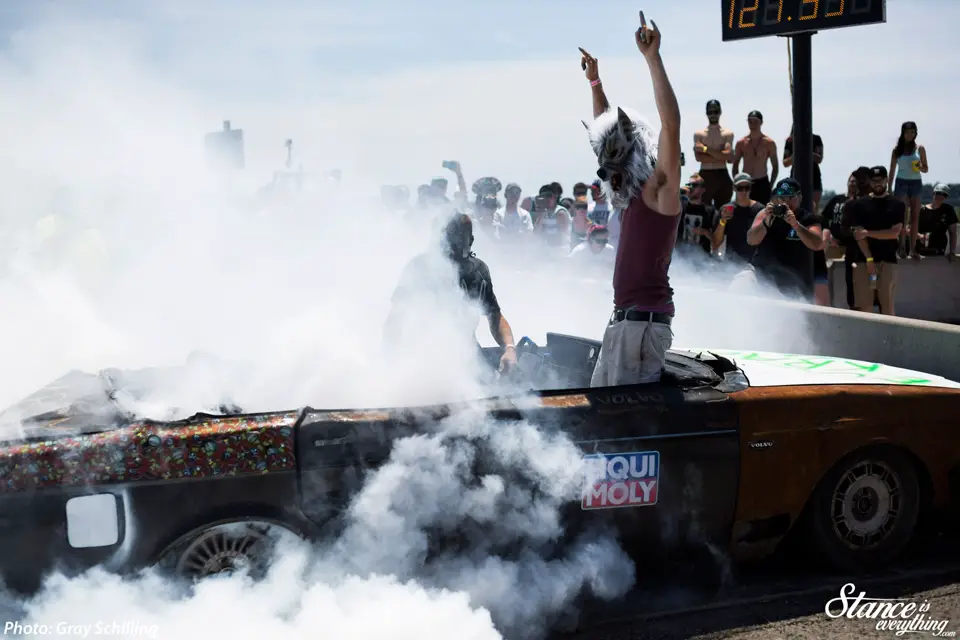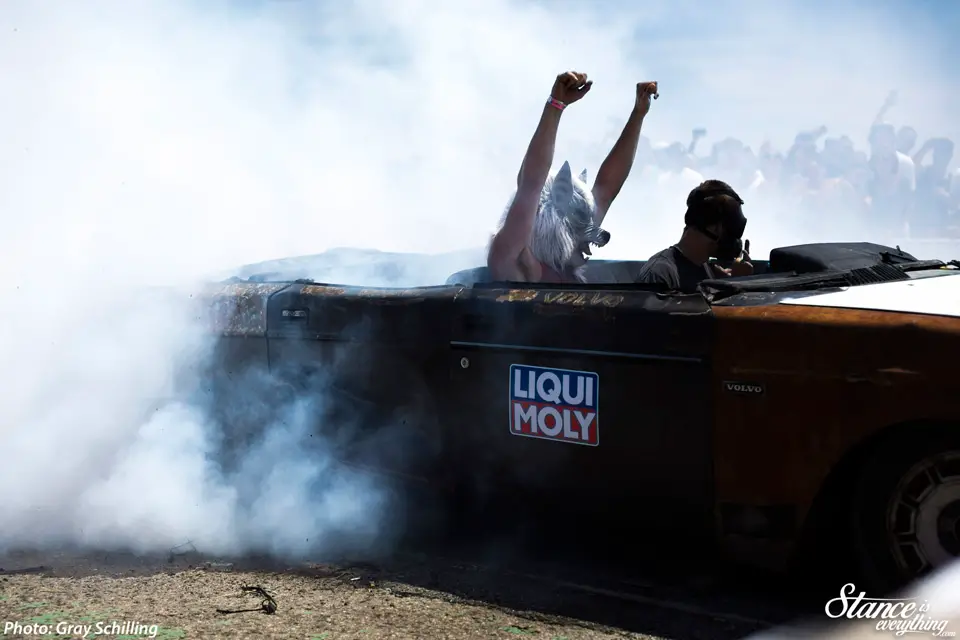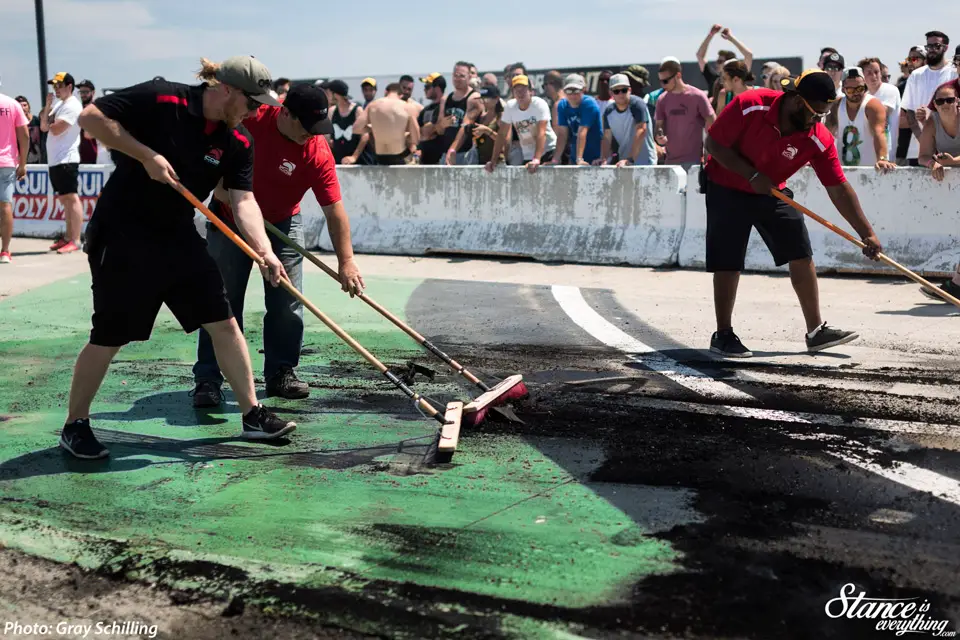 After a quick clean up a couple of Japanese cars joined the party.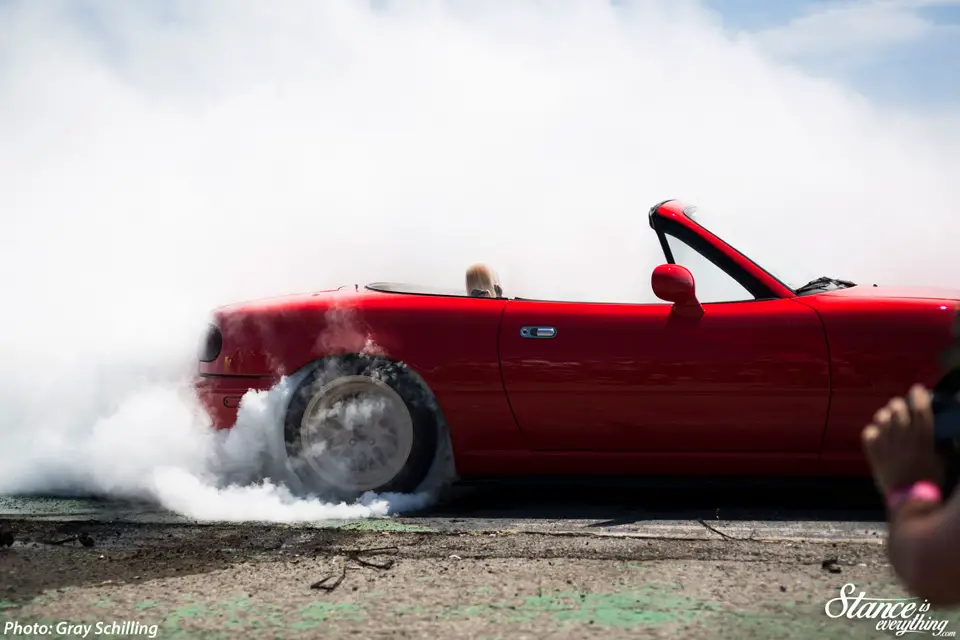 The driver of this Miata is completely engulfed in smoke.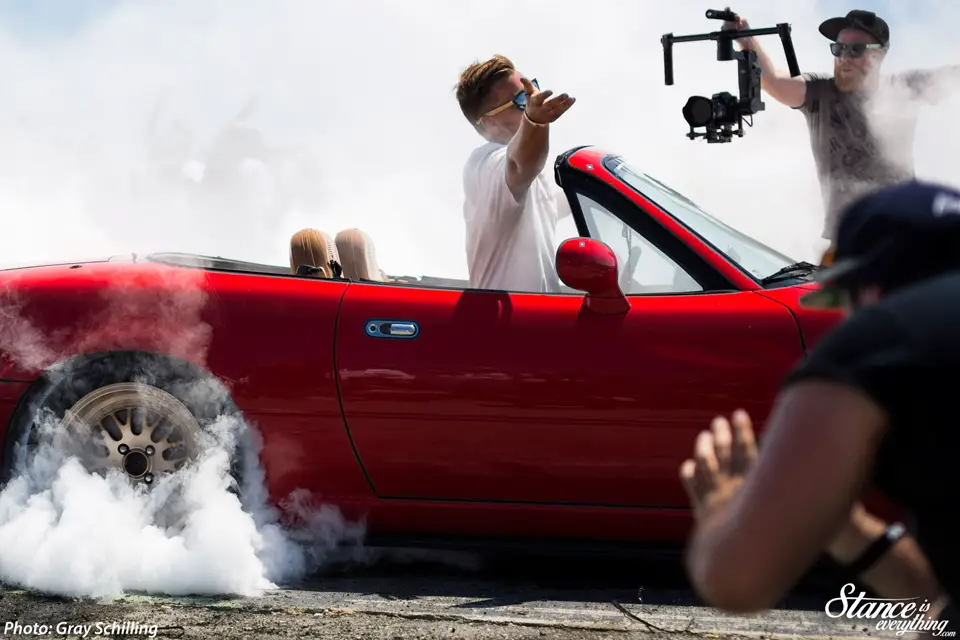 The little Miata that could.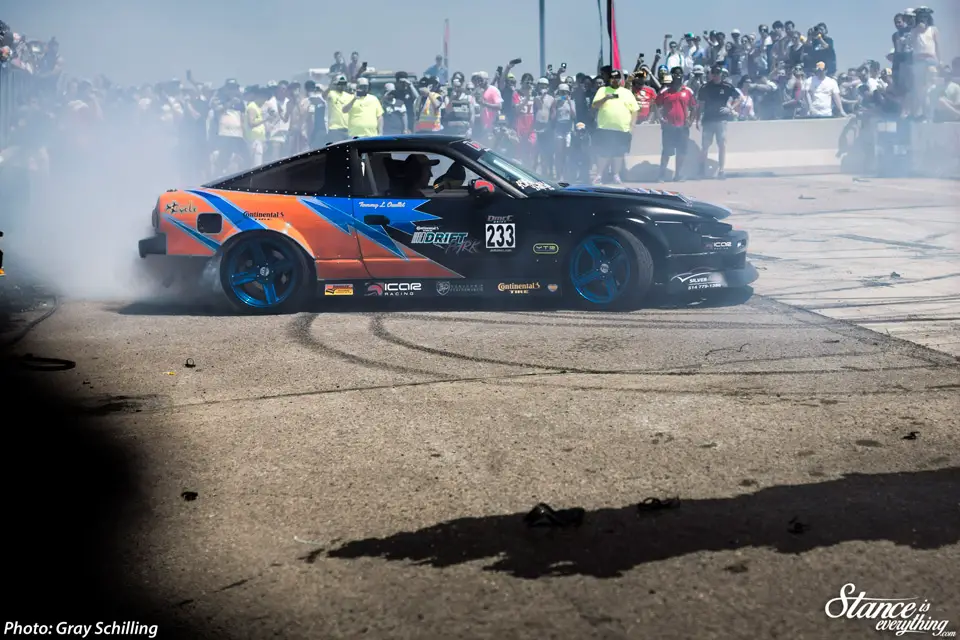 This V8 powered S13 made the most of the burnout arena with some spirited figure 8's.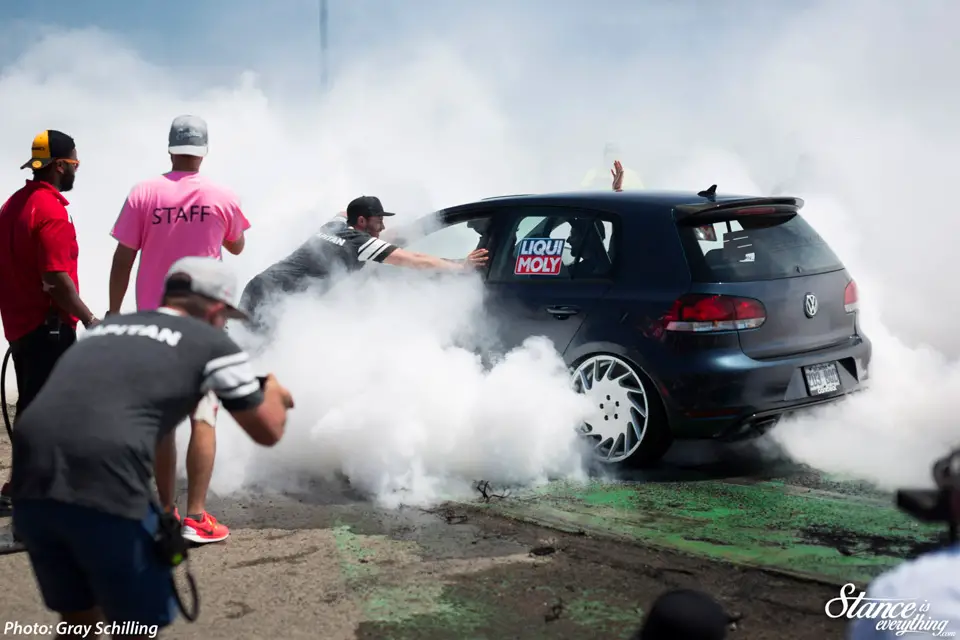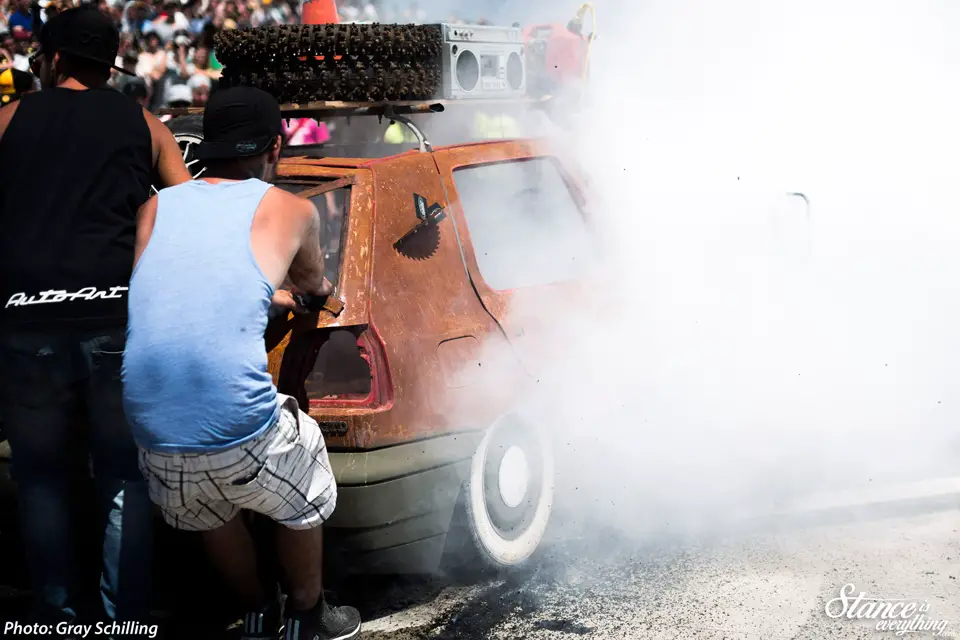 Some cars needed a hand to get things started, but that didn't ruin the fun.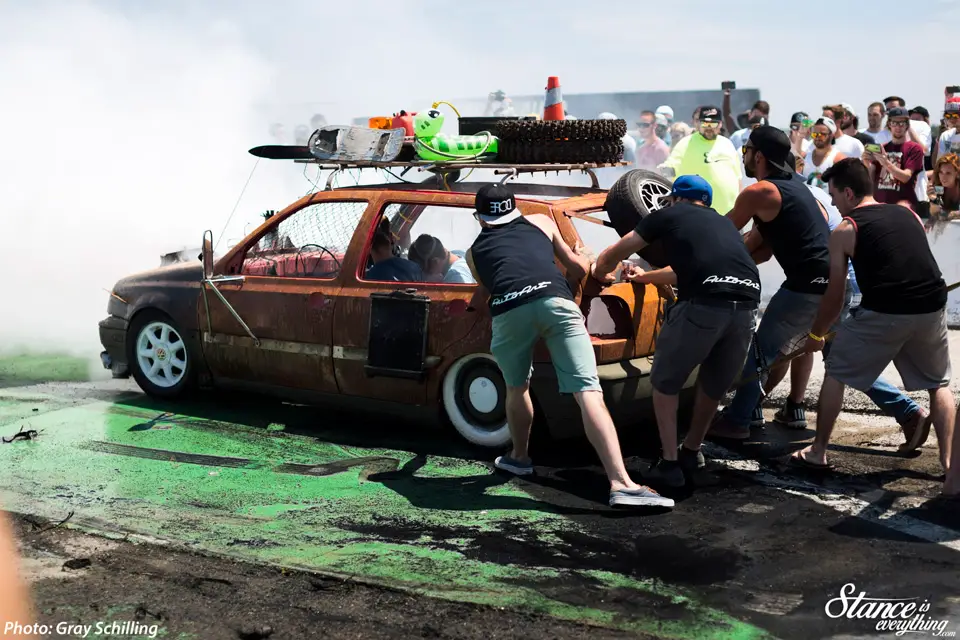 Open diffs do though.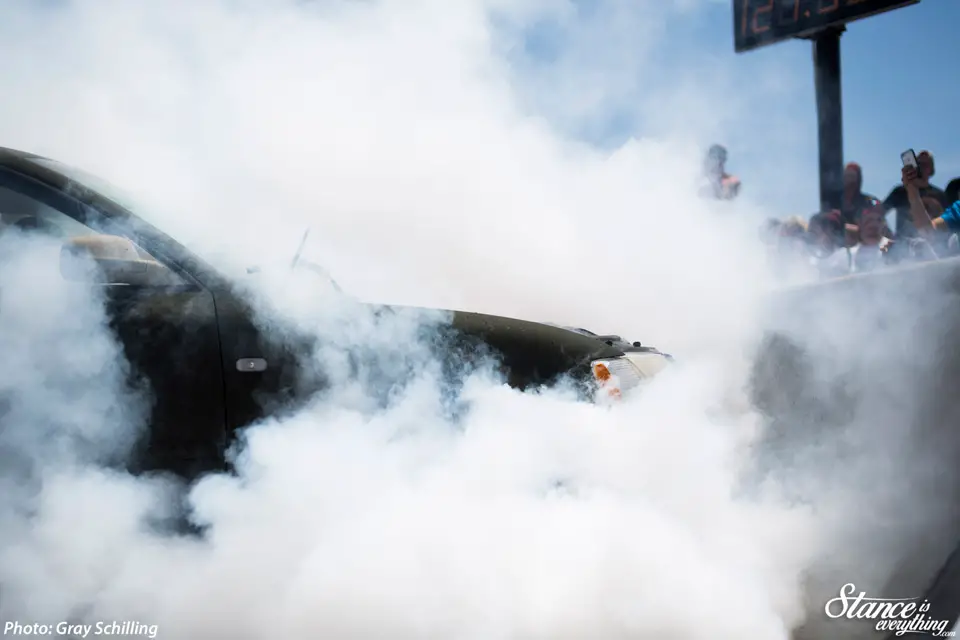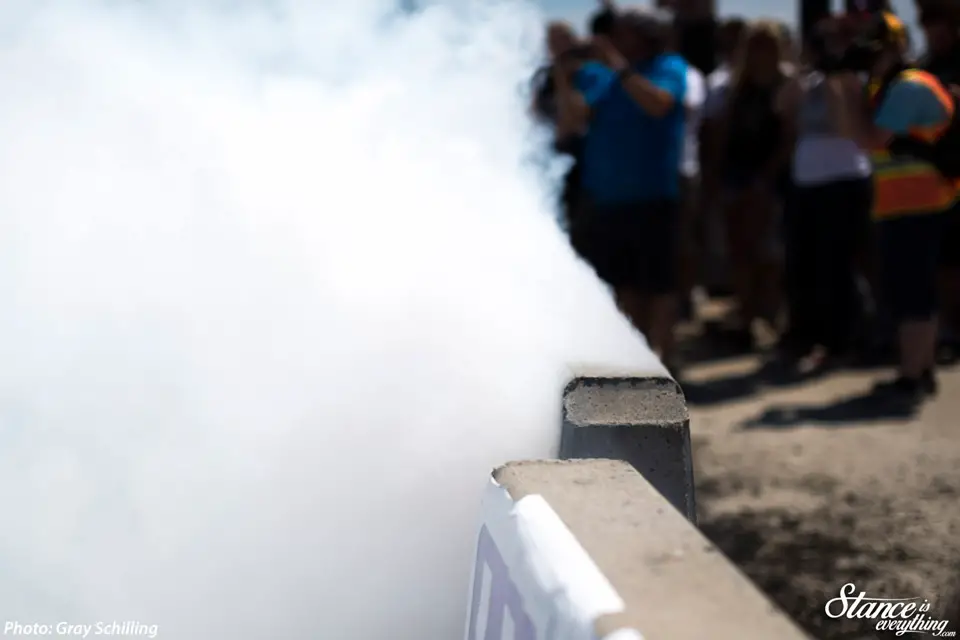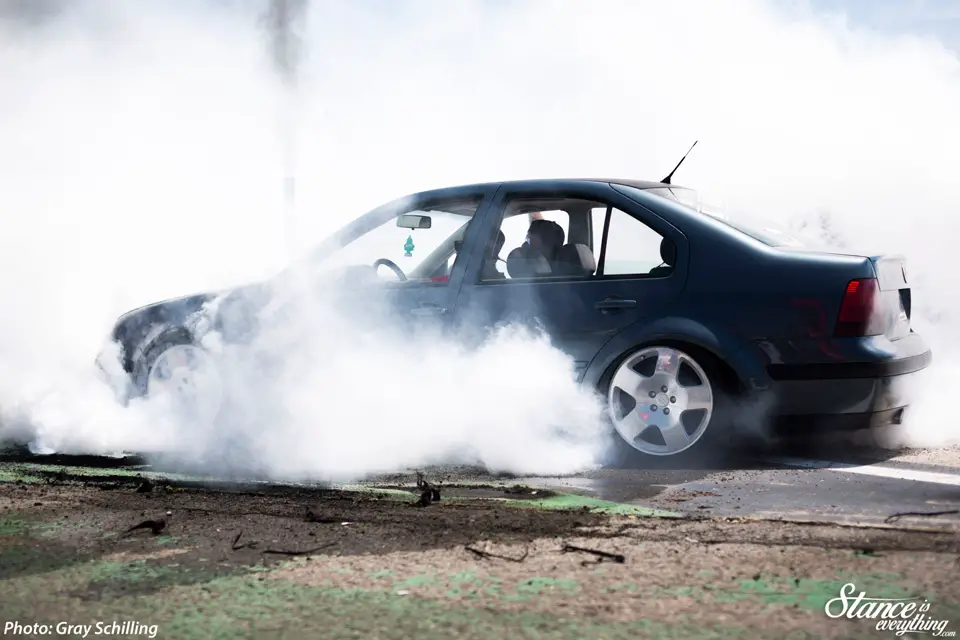 Coal was rolled this day.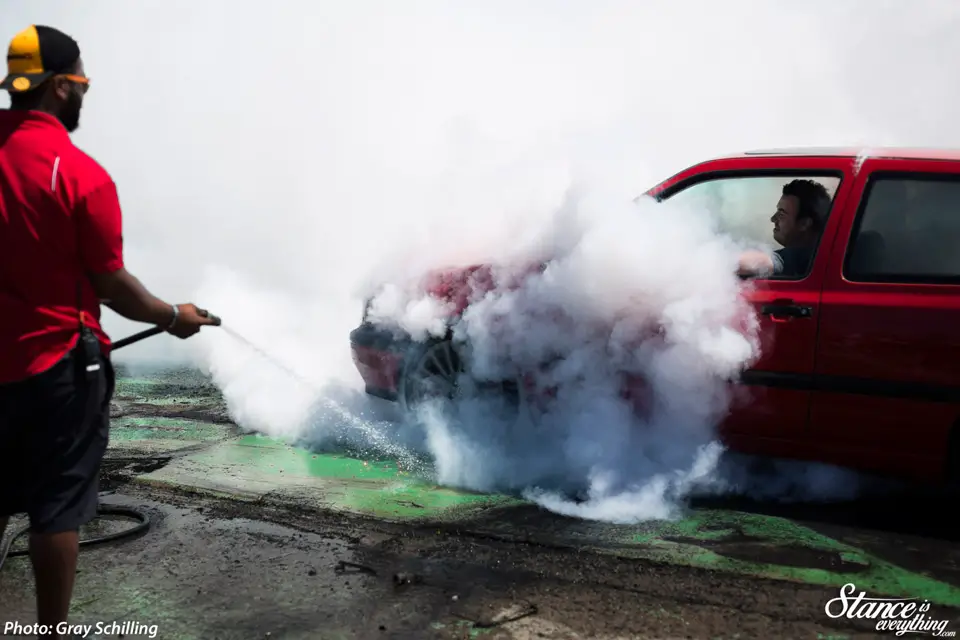 Everything was calm and collected with this car.. until "POP"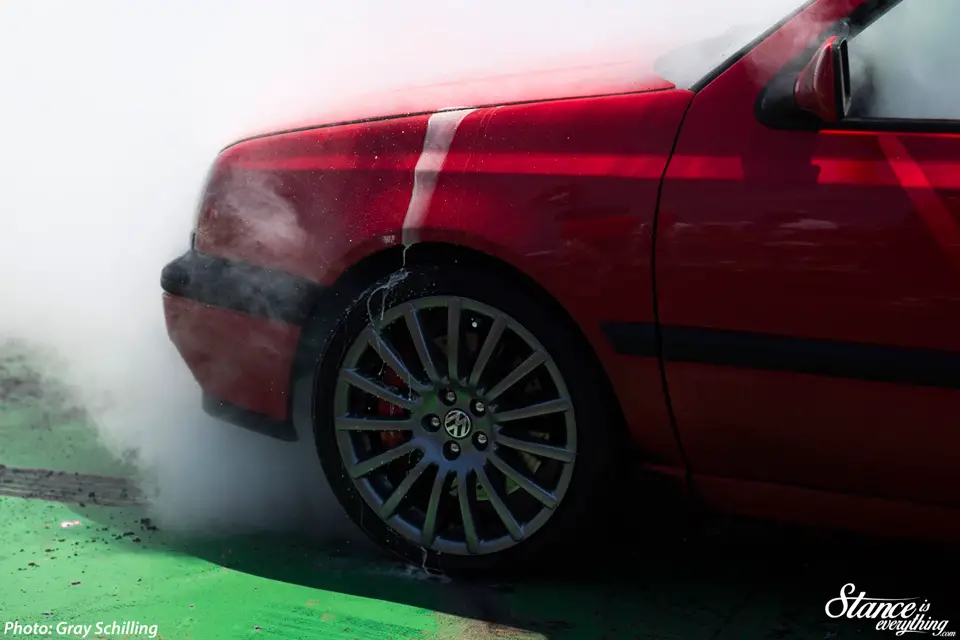 Oil and coolant streamed from the engine.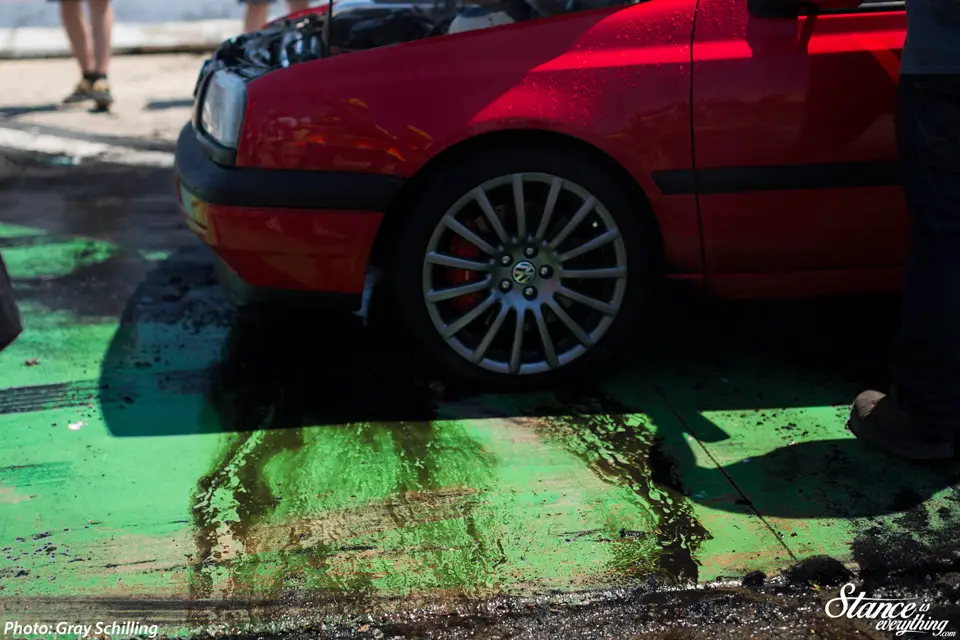 The owner didn't seem too deterred at the time… but they never do.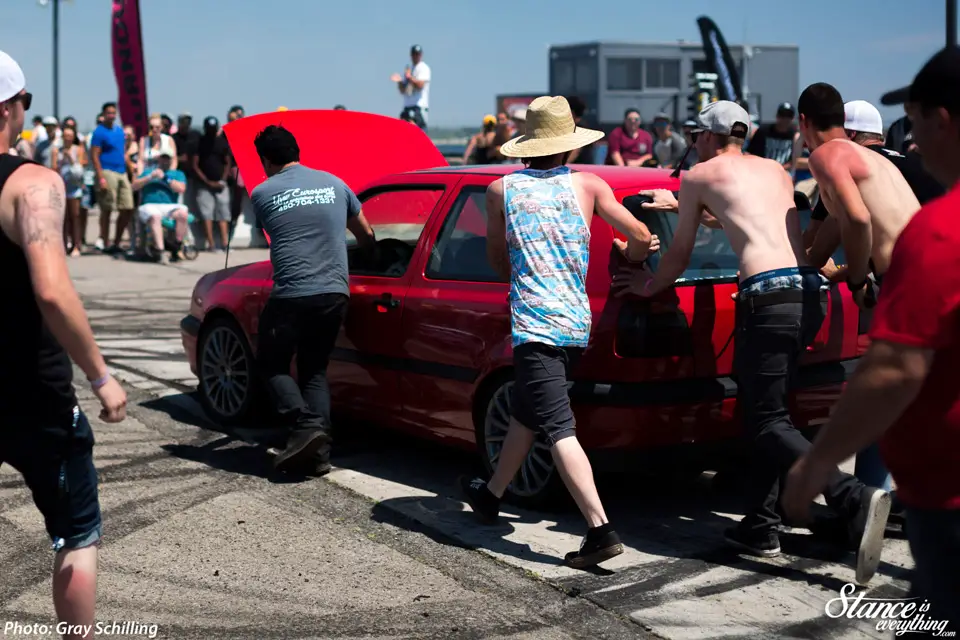 The car was pushed out of the competition area to loud cheering from a now very energetic crowd.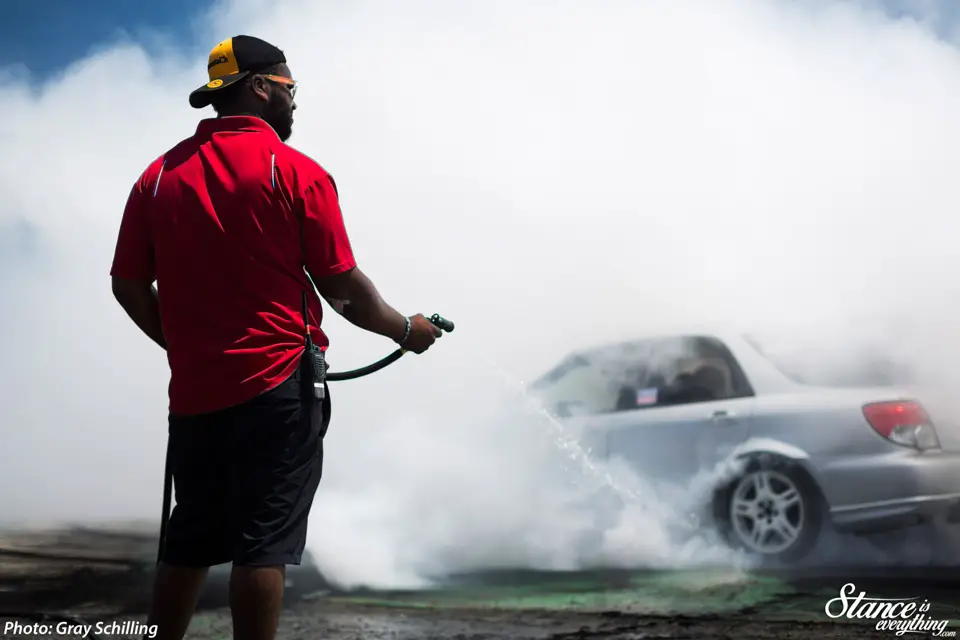 Nonchalantly watering the burnout.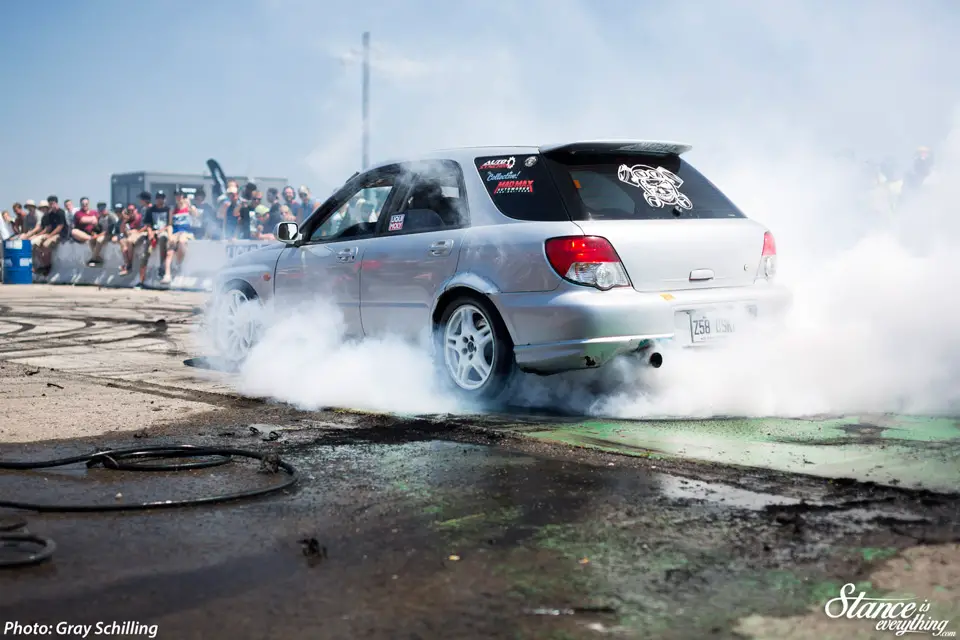 Yes that is a rear wheel drive Subaru.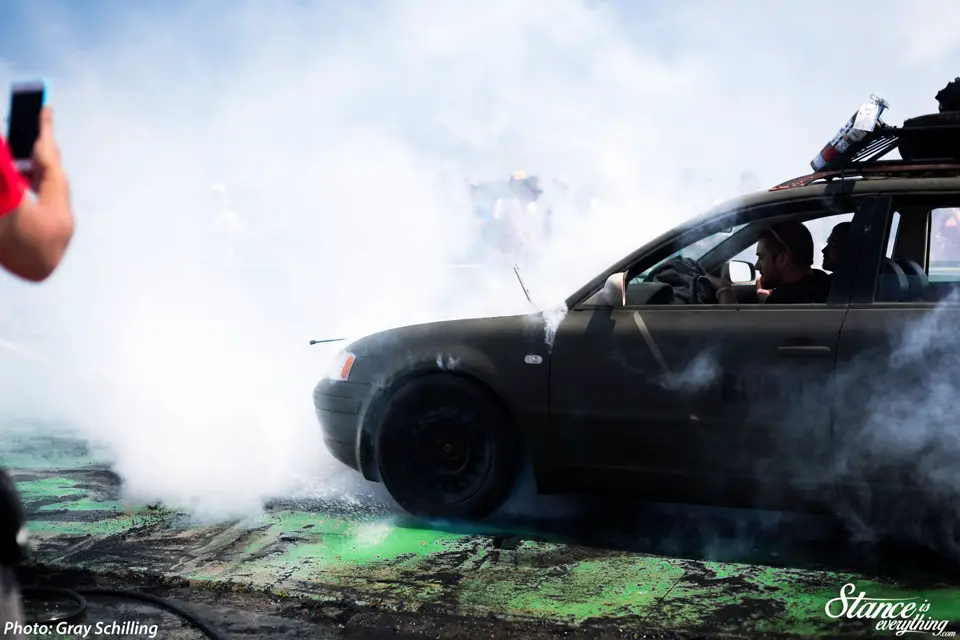 At this point, even the ICAR staff and emergency crews were laughing and had their phones out shooting videos. The staff at these events are always very supportive.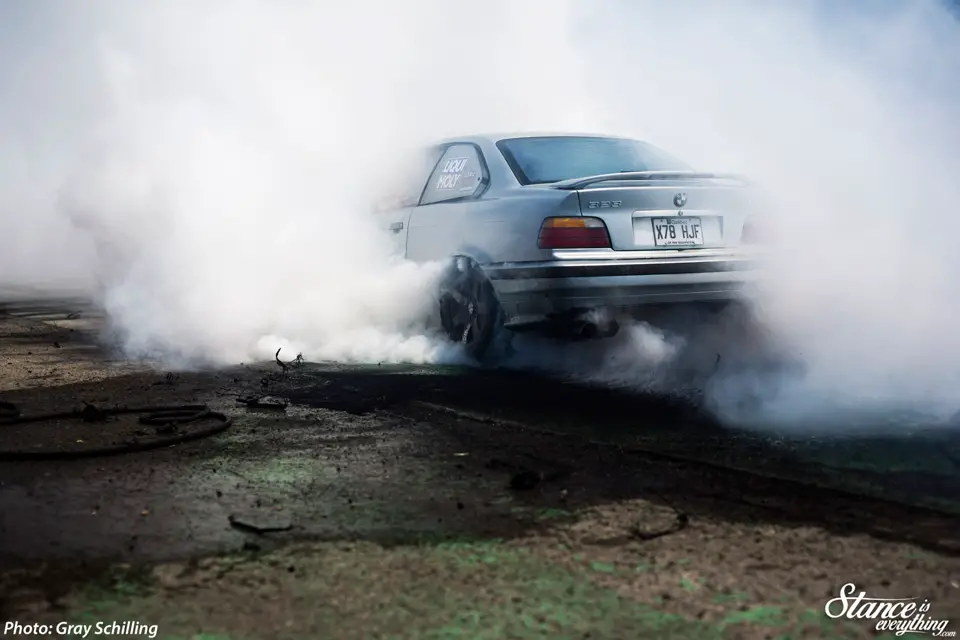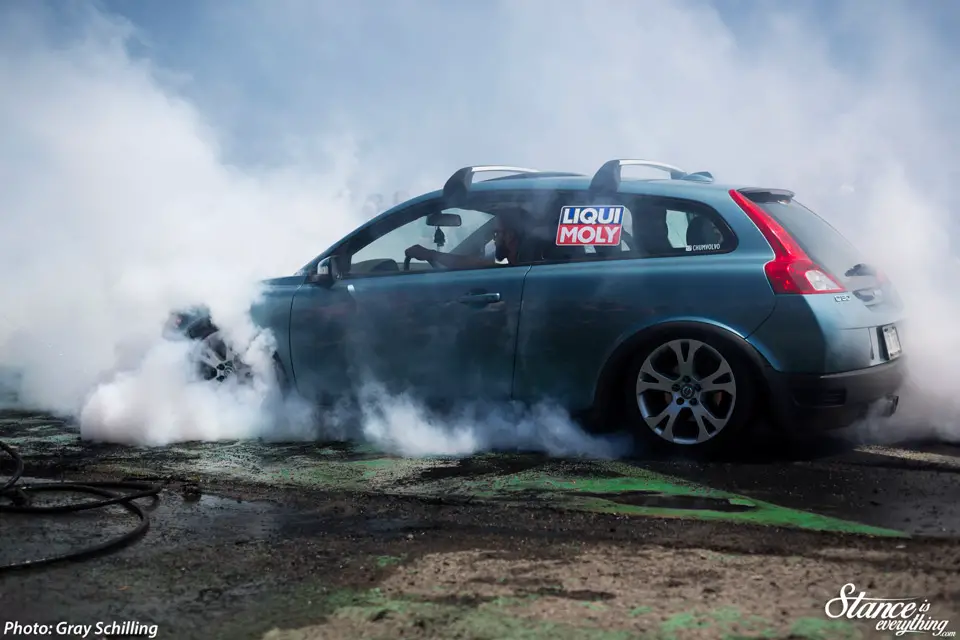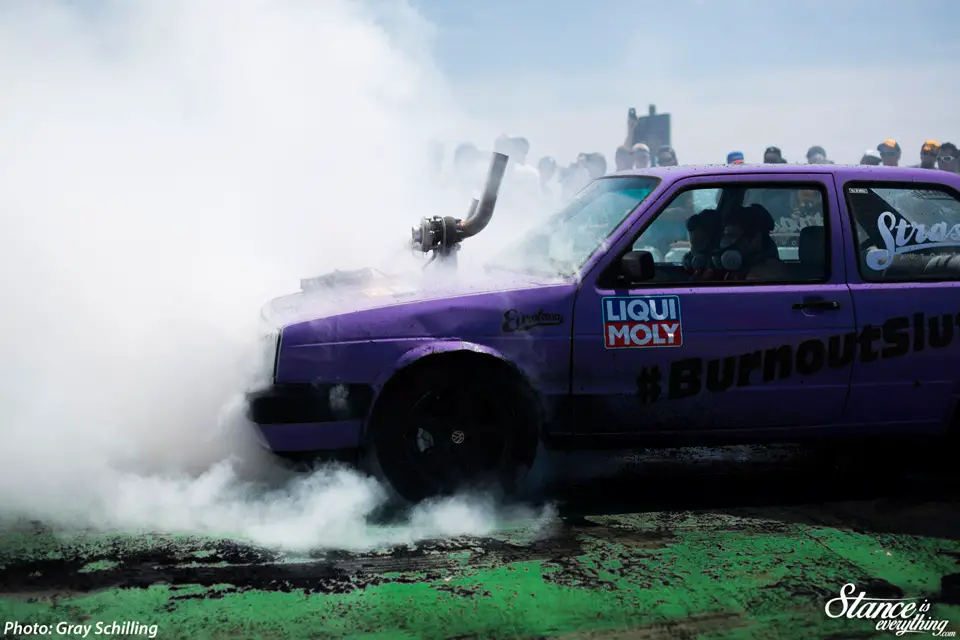 The Burnout Slut came back for a final, exhaustingly long burnout. Even after the tires had popped, the driver didn't stop until the ICAR staff cut him off.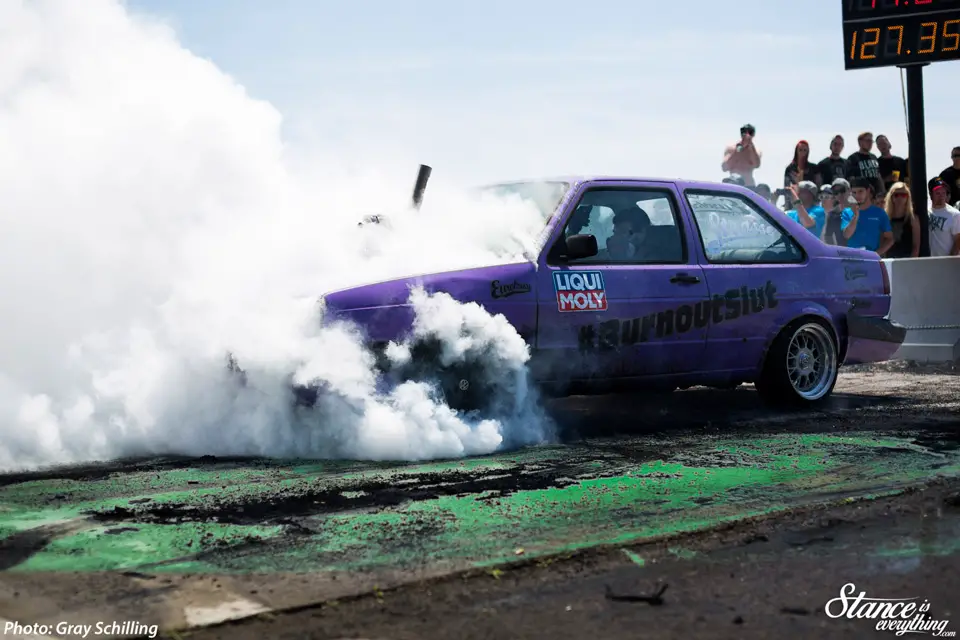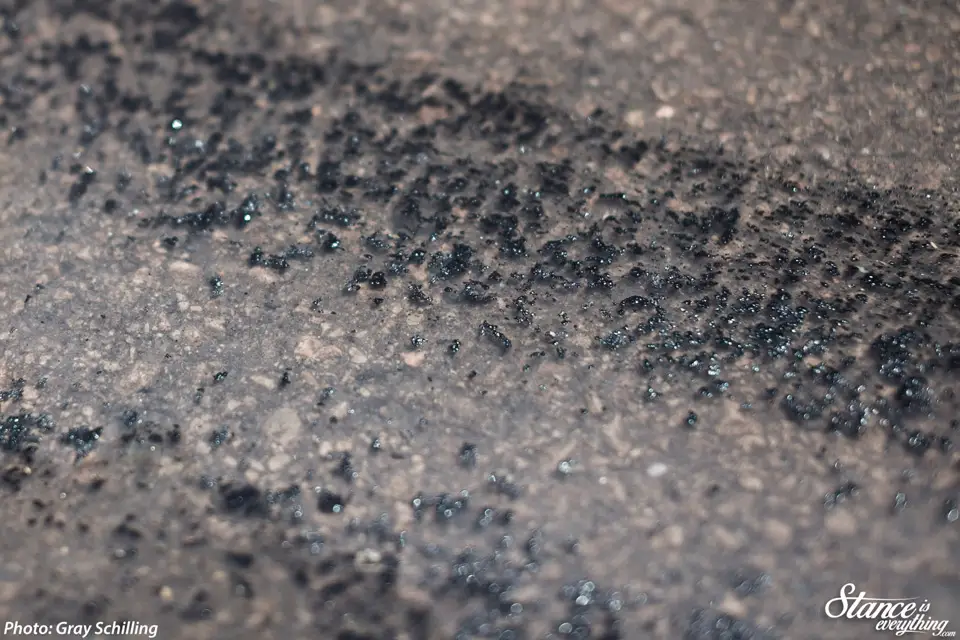 And the water ran black with rubber bits as the burnouts came to an end.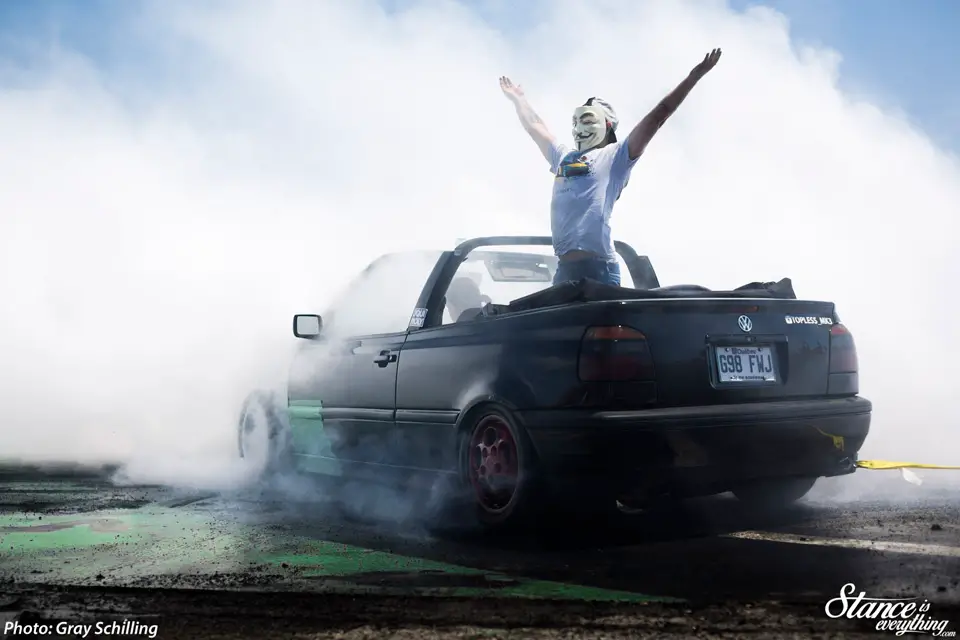 I peeled rubber shrapnel off of my clothing and skin as the audience dispersed back out into show area. With numb eardrums, the other media members and I agreed that this part of Eurokracy was well worth the drive alone. Already looking forward to next year!
This is just the beginning of our Eurokracy coverage, much more to come.