If you've been following the coverage thus far –or better yet attending the events personally– then you already know that Engineered Automotive has been doing an exceptional job with their Toronto 'Cars N' Coffee' events.
The Cars and Coffee concept may have started in California, now it's a world-wide term that carries with it a certain level of prestige, and if you're going to hold an event and dub it Cars & Coffee or (Cars N' Coffee in EA calls it) you need to be able to attract the best of the best in order to live up to people's expectations.
If there was any doubt that EA's own event lived up to the reputation set by others around the globe, the 2016 season closer would have removed any and all trace of doubt because it was their largest yet boasting equal quantity and quality, truly the perfect way to cap off a great season of Sundays spent looking at cars and drinking Coffee.
Usually EA ends their events around 10 am, but for the last of the year they extended the hours to 1:00pm giving late risers like myself more time to get ourselves together before showing up.
I arrived about 10:30, and though I'm told a lot of people had already left, it was honestly hard to tell I was a little late because there were cars everywhere.
I practically jumped out of my car window,  and left it to roll down the street, in order to get photos of this Speedster cruising through the crowd.
In about a months time there's a good chance drop top cruises like this will be pretty chilly, so no one can fault the owner of this car for opting to cut loose early and go for a drive.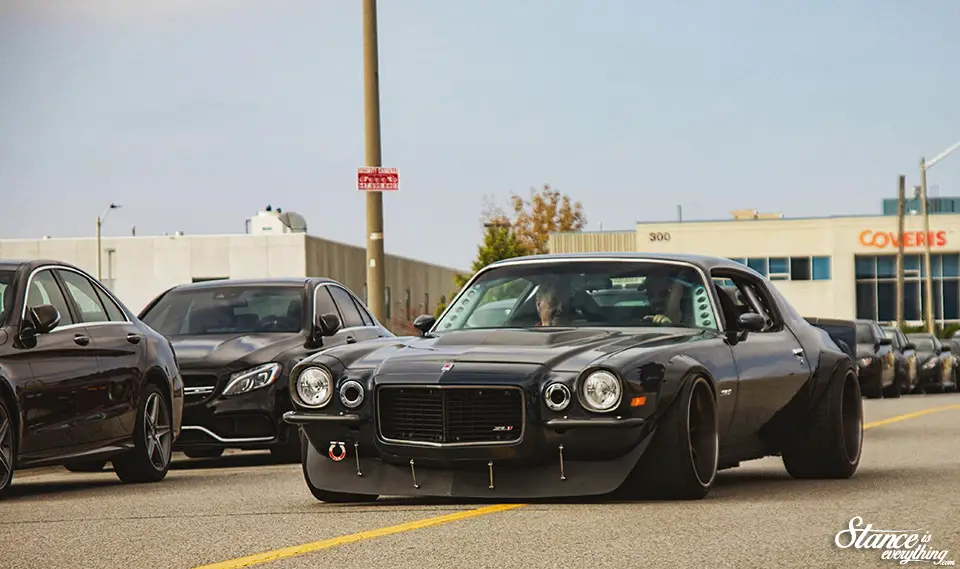 I also caught Miro rolling out in World War Z, if you can believe it this is the first time I've seen this car driving down a public road, however that should all change quite shortly as Drake and I have a little something planned for this car.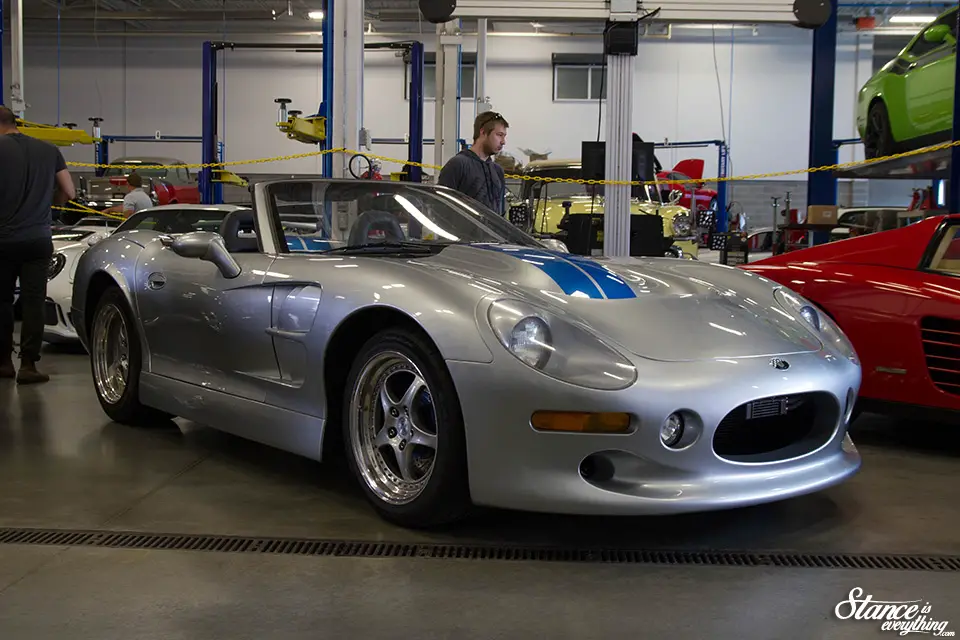 Engineered Automotive always makes sure to have a few interesting cars on display inside the shop, and this month I spent a few moments looking over a Shelby Series One.
For the most part this car does a great job of still looking fairly forward styled (though the wheel arch to top of tire ratio is a bit off in my humble opinion) decades after it was designed.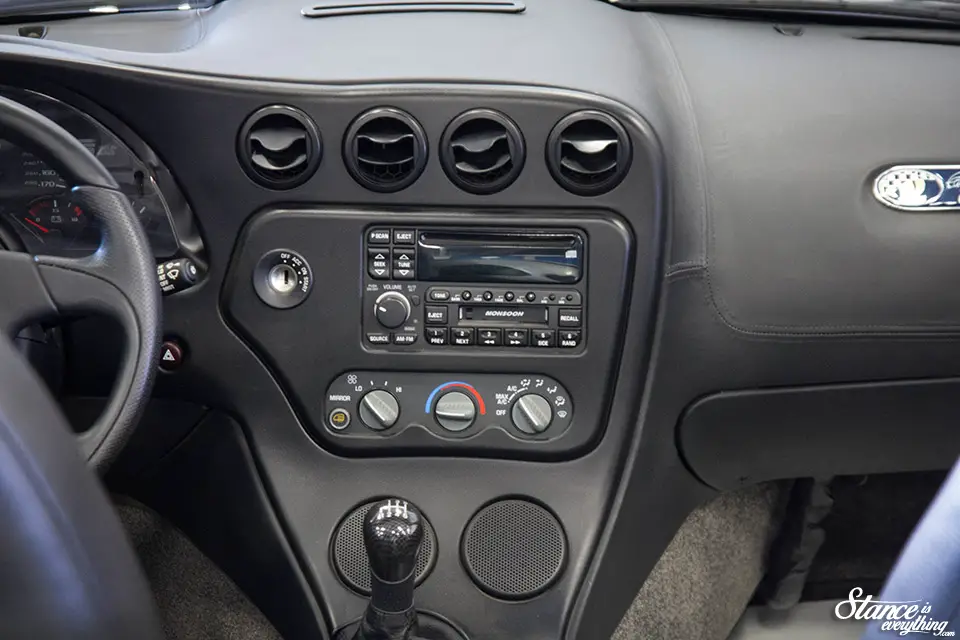 Of course if you take a look inside the tape deck — a Monsoon tape deck at that– you are teleport-ed straight back to the late 90s.
Anyone have a tape adapter handy?
As usual the rest of the immaculately clean EA shop was lined up with cars in various states of repair. Some ready to go, some in for winterization, and some needing a bit of wrench time before they hit the road sometime either in the immediate or far off future.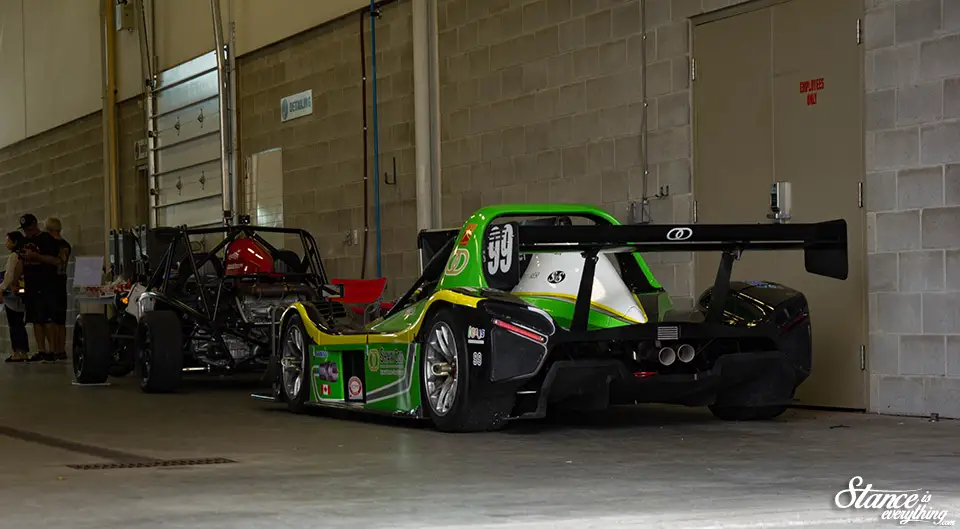 There were also a pair of race cars positioned near the rear garage entrance along with a booth advertising the series.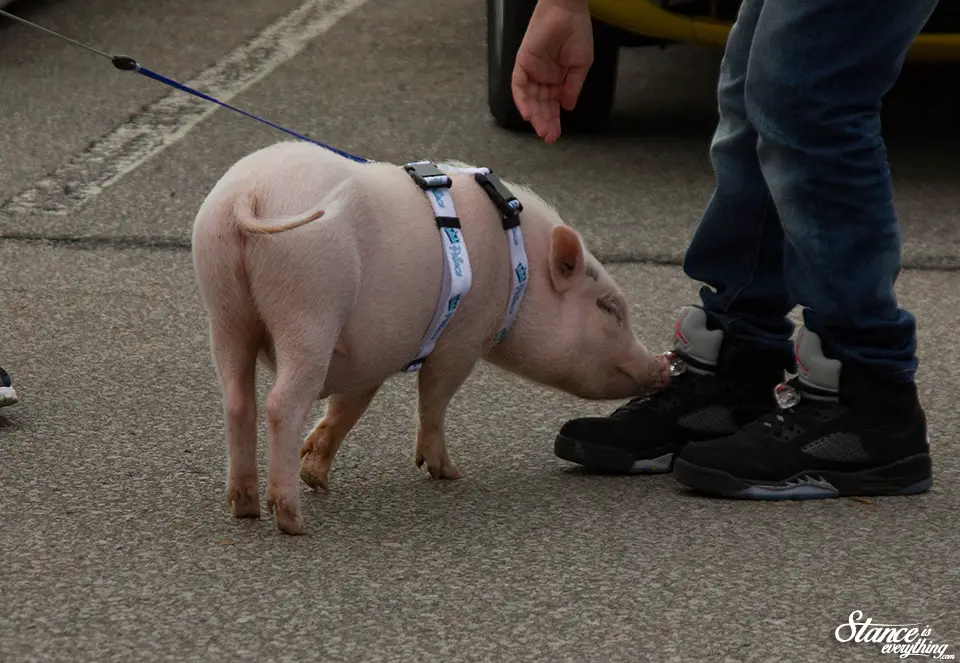 Back outside animals had taken over, and a pig on a leash could be seen introducing itself to people.
The pig wasn't the only animal in sight though, unicorns had appeared en mass, I can't think of the last time I saw a Lotus Esprit Turbo, an EVO V or a Celica GT4 individually never mind all in the same place at the same time.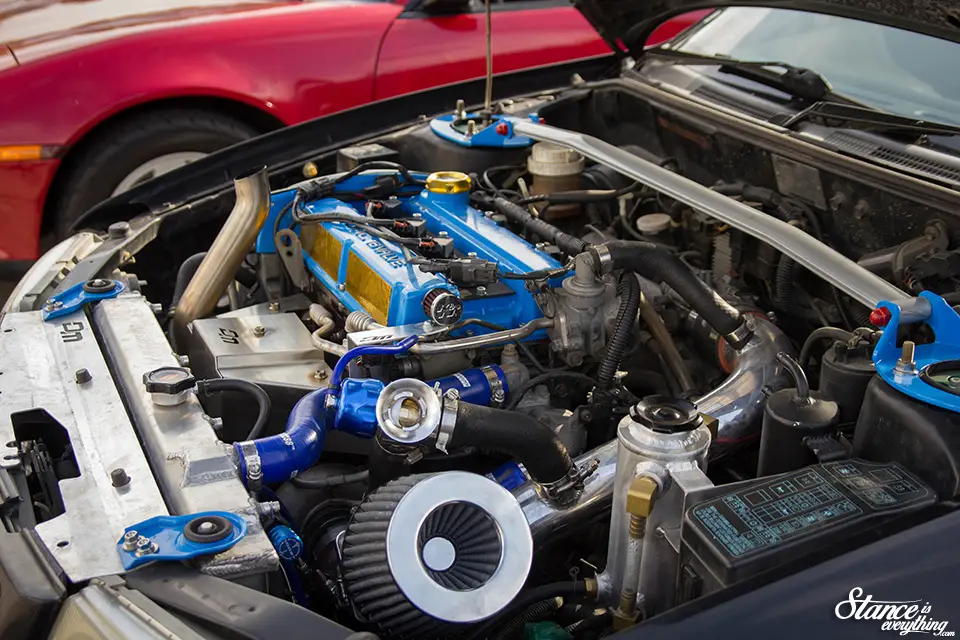 I can't say for sure what the Evo puts down, but a look under hood at some of the modifications leads me to believe that it makes at least a little jam. Cars and Coffee isn't the type of event where you pop your hood if you can't back it up with cleanliness, rarity, or sheer power.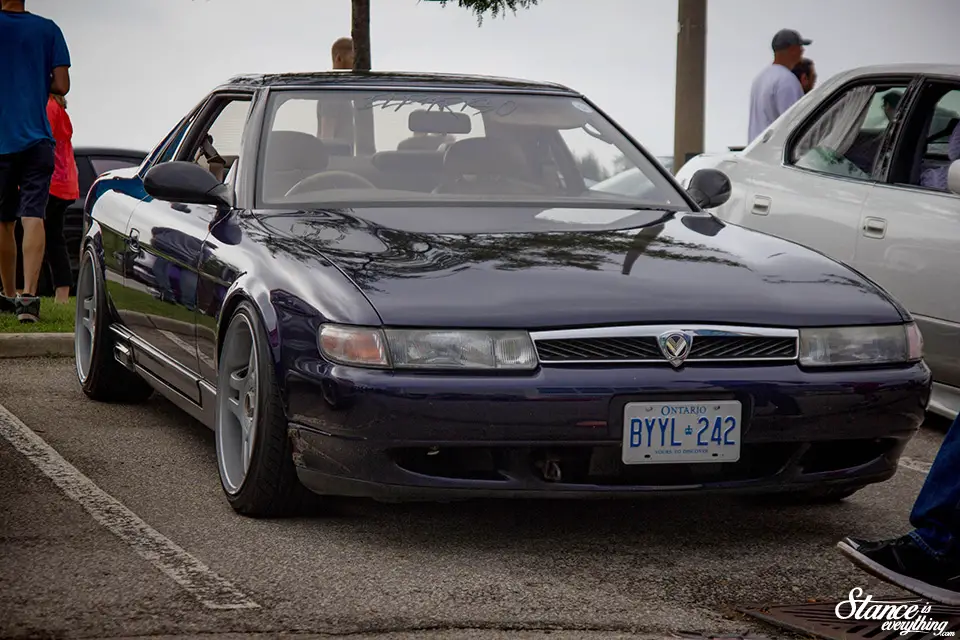 At this event I had the opportunity to meet Mike, the owner of the Cosmo I saw at this year's Meeting Of The Mazdas.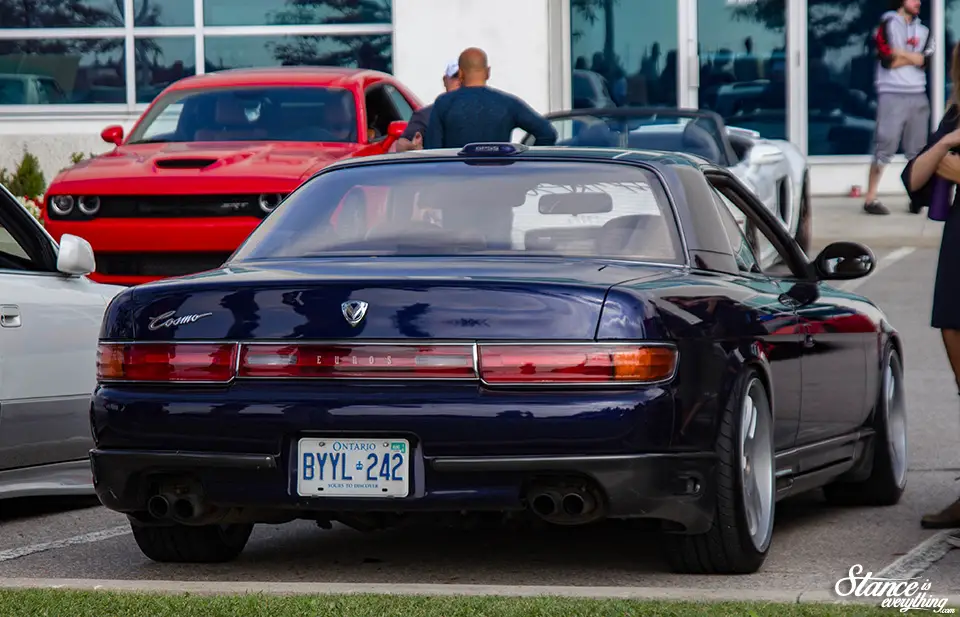 Such a rare bird to see in North America, and the only one of its kind I've personally ever seen, he bought the car stock and has since done all the tasteful modifications to it himself.
The car is full of all sorts of interesting technology like an air purifier, GPS and television that all still work as expected despite the cars age. Like the Shelby it too has a tape deck where Mike can keep the always relevant Shania Twain thumping.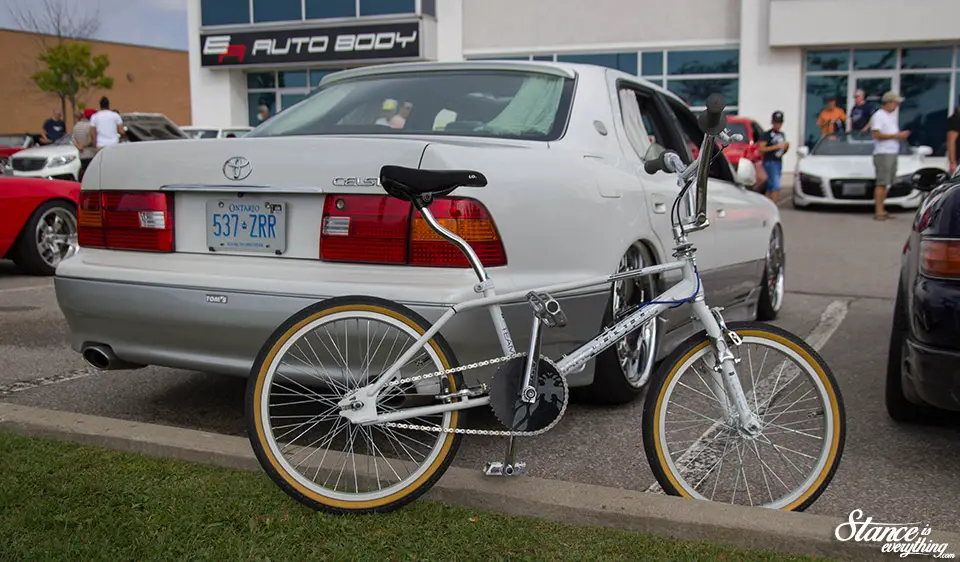 Ken was parked beside Mike (Ken somehow knows anyone in the city with a rare JDM car) but I didn't take too many pictures of his Celsior because he had this ultra cool vintage Haro bike in his trunk.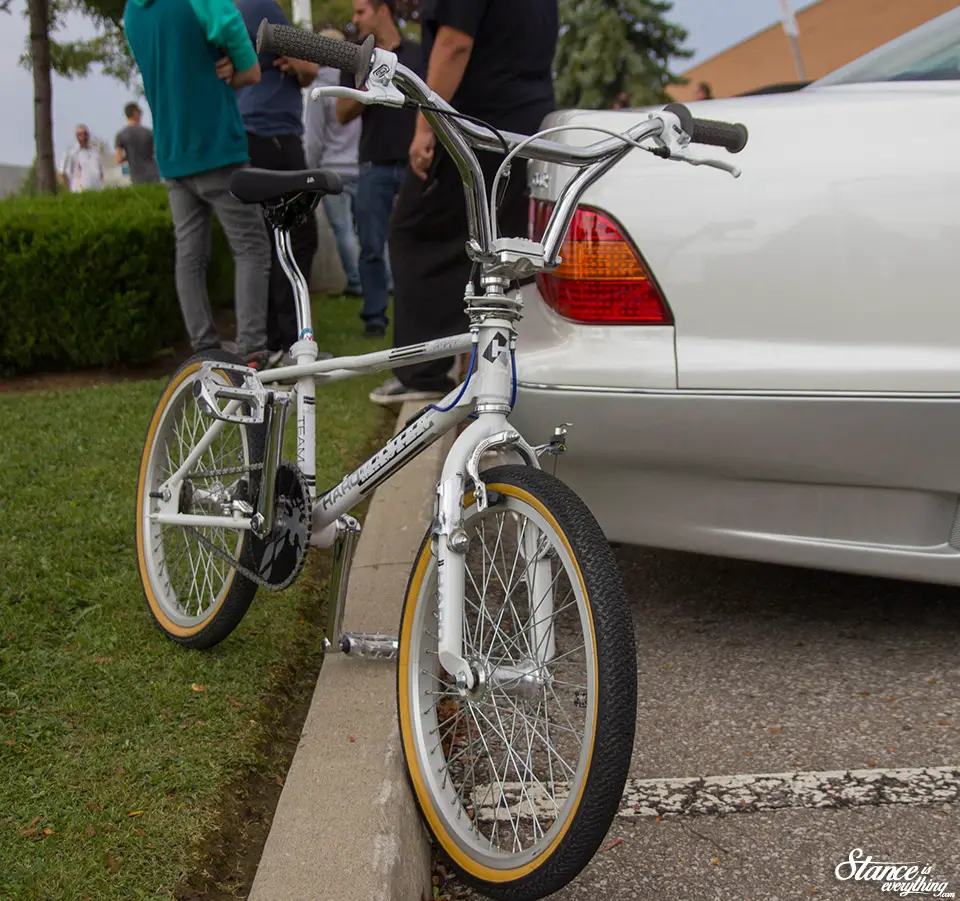 Ken was a semi pro Canadian flatland rider who's now taken to collecting period correct BMX bikes. We spent a bit of time chatting BMX, which was mostly us trying to figure out creative ways to hide bike purchases from our significant others.
But before I get too carried away talking about bikes let's get back to cars with yet another EVO. Parked beside Ken and Mike it made for a really cool line up of different rare JDM vehicles.
The prime real estate parking at EA was reserved for vehicles competing for the small cache of awards they had to give away at this season finale. Cars 'N Coffee isn't transitioning into a trophy based show by any means but for this year's closer they did pull together a few awards from a collection of sponsors.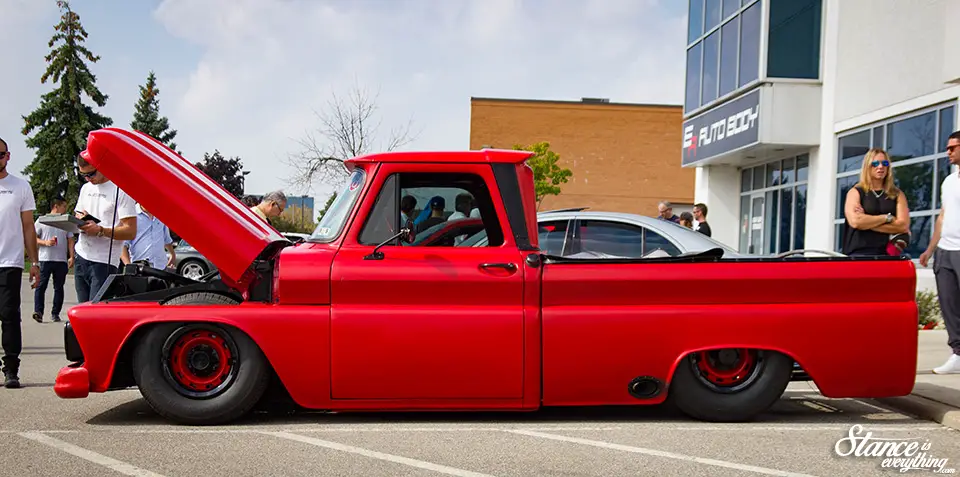 This '66 C10 showed up late but quickly posted up for judging. I've seen this truck at a few different shows but this is actually the first time I've posted photos of it.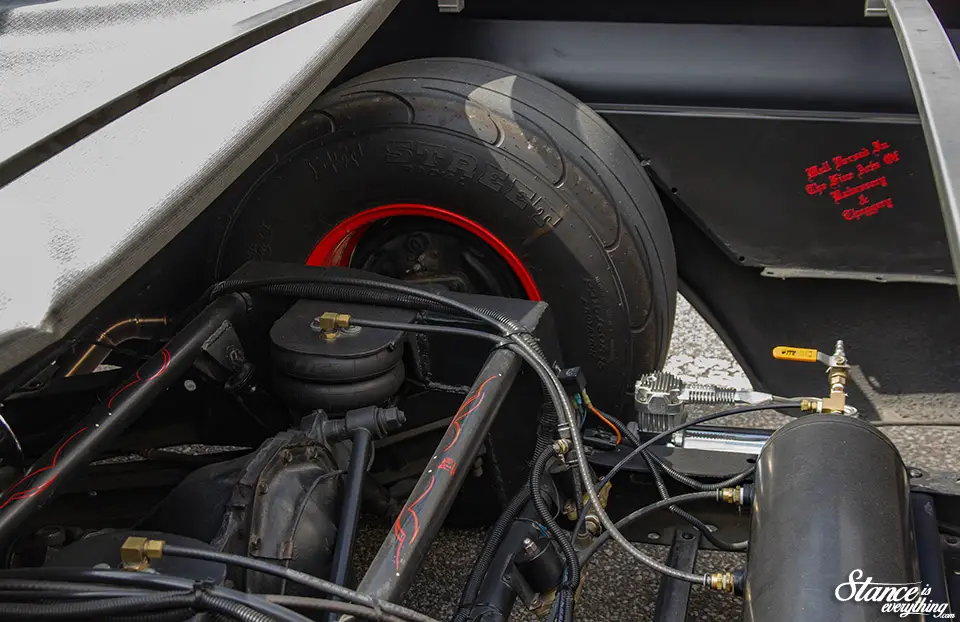 On air, the truck sits pretty low but I wouldn't call it a traditional minitruck thanks to those large Mickey's out back.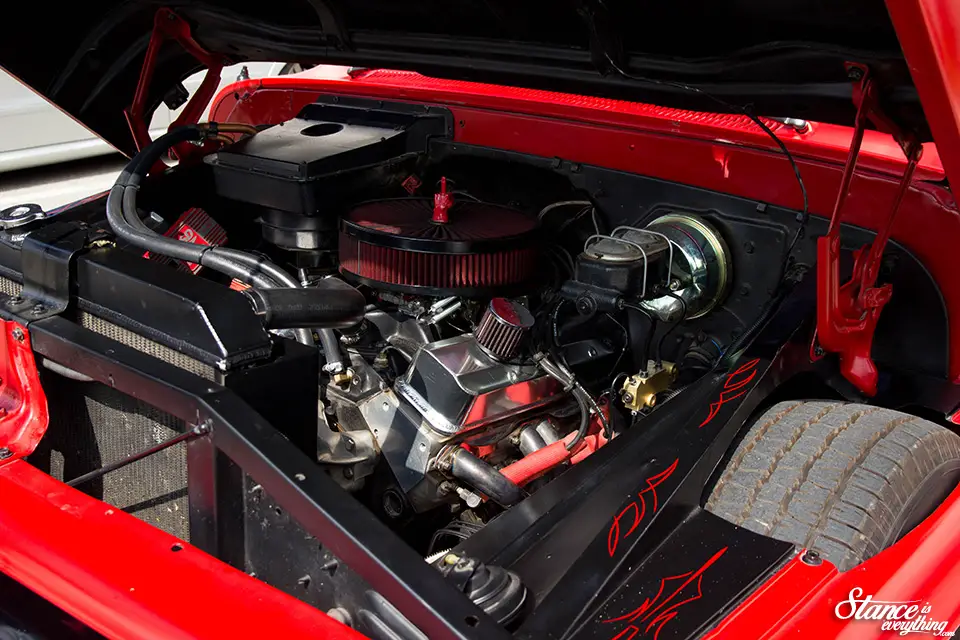 A big block justifies the ample rubber and throughout the truck the owner has put in a few touches that work well with the MFOJONES license plate.
It's nice to see the consistency throughout with the art work and cigarette lighter detail.
The Importfest guys rolled up a few minutes before I was going to leave. Since I didn't go to the show this year it was my first time, and likely last time, seeing their builds for 2016.
As the time I had to stay at the event wound down, I made a few more laps to check out some builds and just before getting into my car I took a quick snap of it sitting in a dip laying bumper.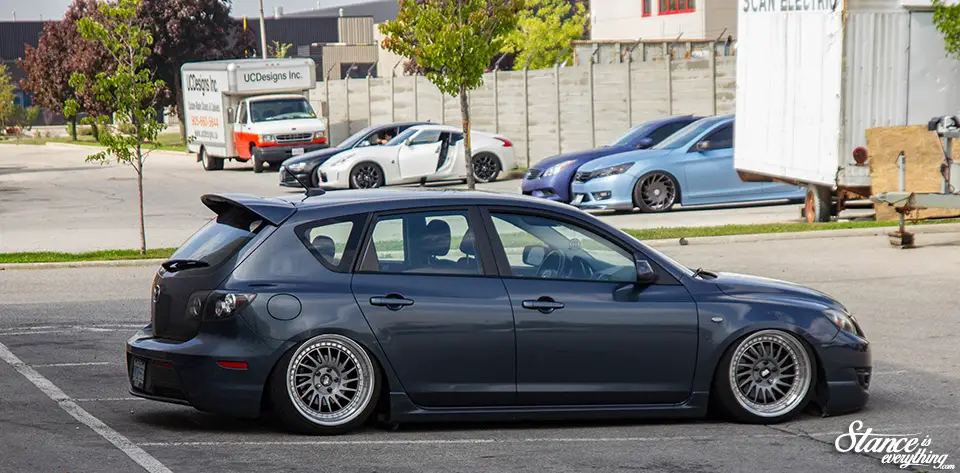 I also took a moment to catch up on the changes to the silver NSX below, it has come a long way since the last time I saw with new wheels, brakes, and a complete respray.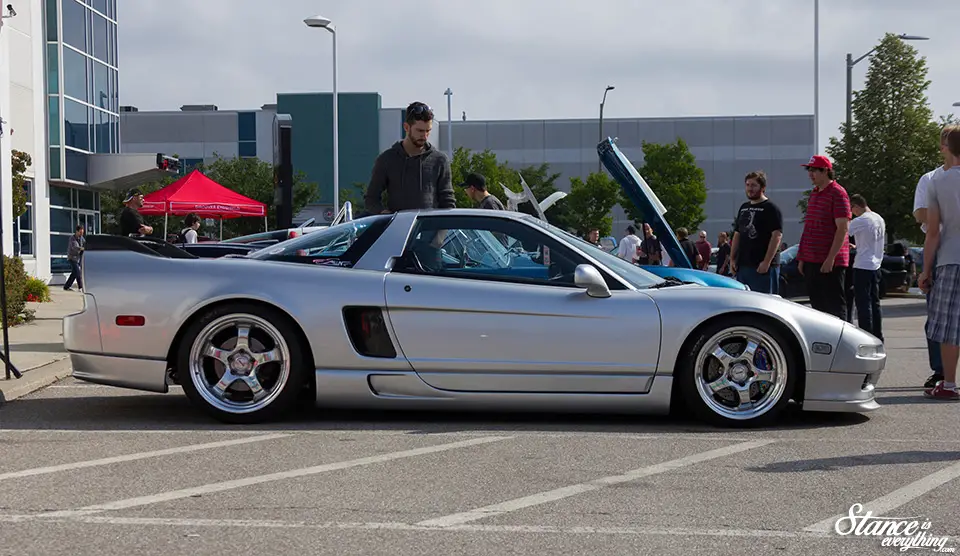 The pinnacle of the entire Cars N' Coffee season for me however was a chance to see a black Ferrari F40.
Literally the second F40 I have ever seen in person, and the only one I have seen not behind stanchions, I was far from the only person in awe of this beast.
Like the rest of you I had a poster of this car on my wall growing up (heck I still have that same poster) so to see one in person and be able to stick my head inside for a photo was a pretty big deal.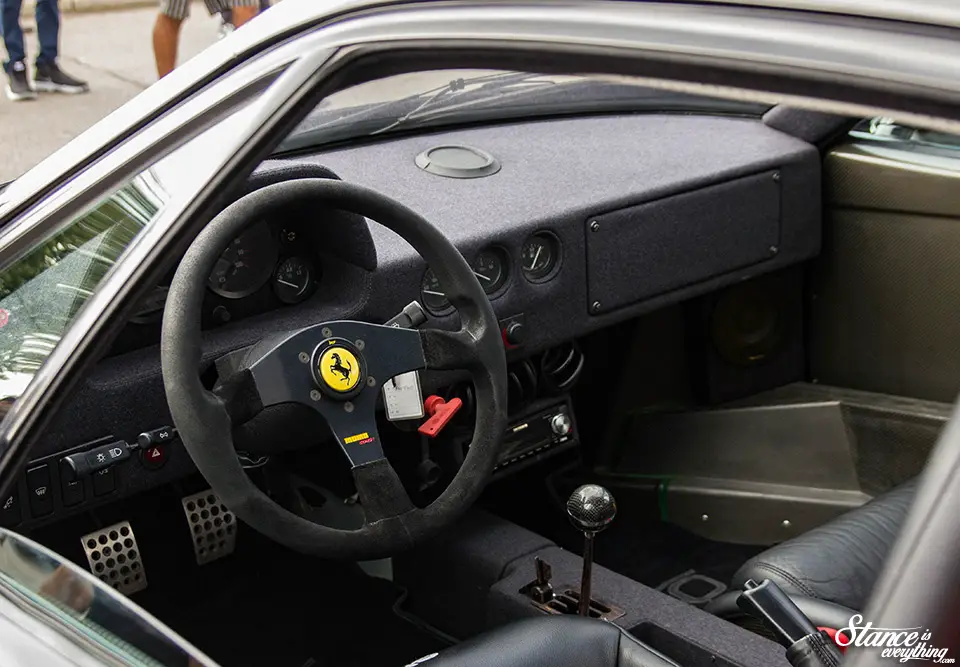 Owned by a local Ferrari aficionado @mrtrig this formerly Japan based car was above and beyond a factory F40 thanks to Neez wheels and a Tubi exhaust.
Congrats to the EA staff for another great Cars N' Coffee Event year and I'll be counting the days until next spring when they start a new.