Cyrious Garageworks has been very, very busy the past few years having a hand in many of the most recognizable builds in Ontario from Corollas to Camaros, and everything in between.
It had been about a year since I last visited the shop, so this Saturday I took a trip to their new location to check out their latest build –a 68 Dodge Charger unlike any other– which you may have seen floating around Facebook and Instagram recently.
A Canadian car that wasn't bad, "but a little soft here and there", has gone under the knife to become one serious Mopar project now known worldwide thanks to the power of the internet.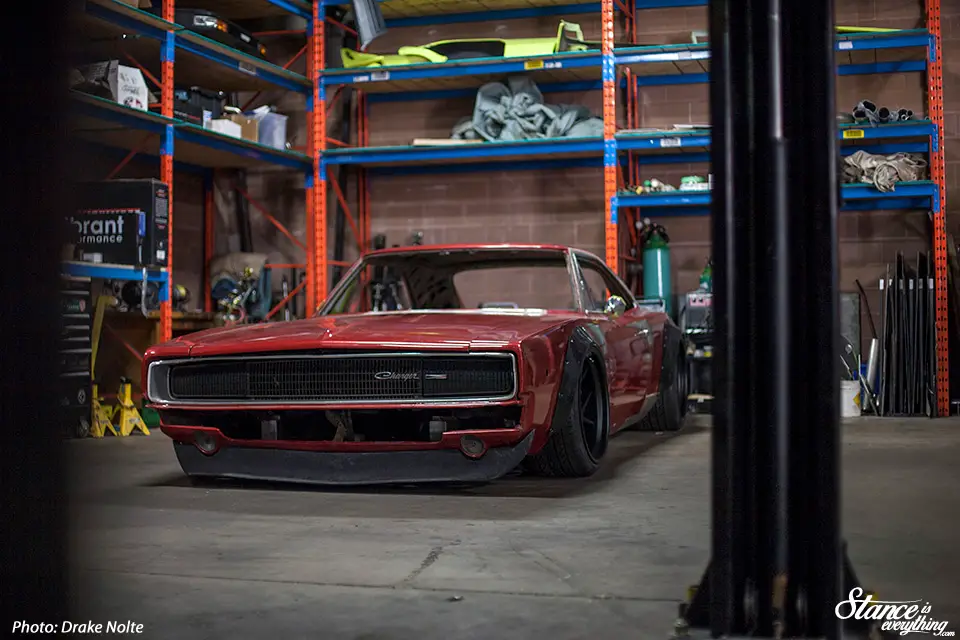 Pat and Miro have both been telling me this car was going to be a game changer, and it's not that I didn't believe them, but you don't really realize how much of a game changer it is going to be until you see it in the metal.
I'm pretty sure I sat squatted in disbelief looking at the side profile for a good ten minutes.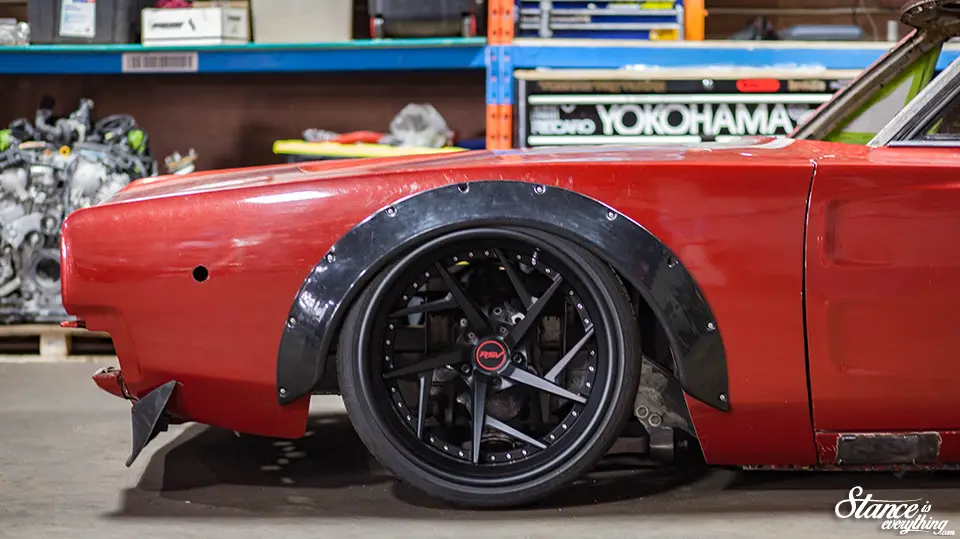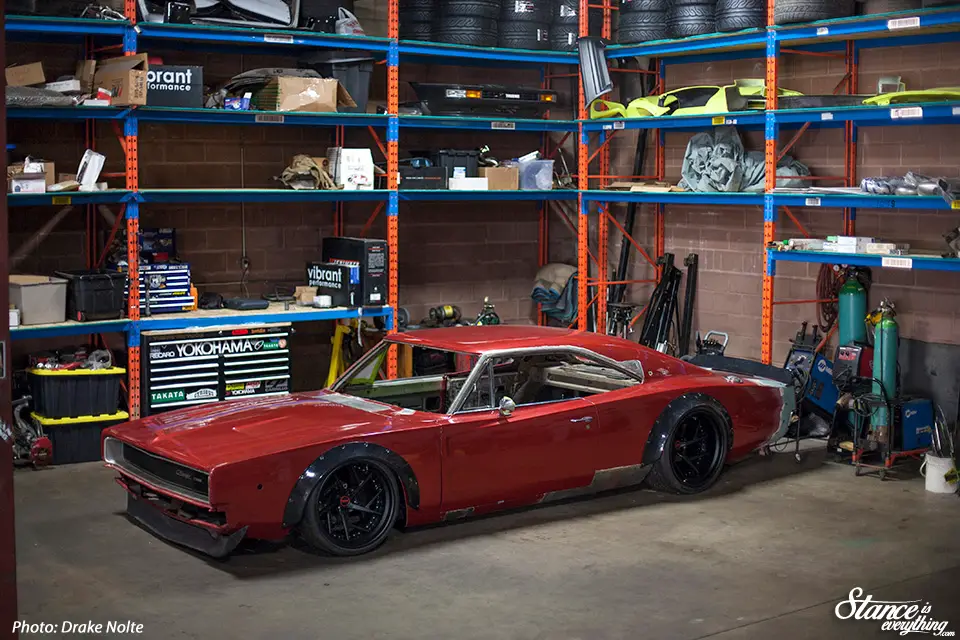 This isn't just another flared car on bags. It's a complete re-imaging of the '68 Charger starting from the chassis up. The front end is from the unlikeliest of places (a modified Crown Victoria stub) and the rear is a Cyrious Garageworks designed and built four link.
The wheels are massive RSV Forged steam rollers at (if memory serves) 21×14+ in the rear with Viper spec, 335, wide tires.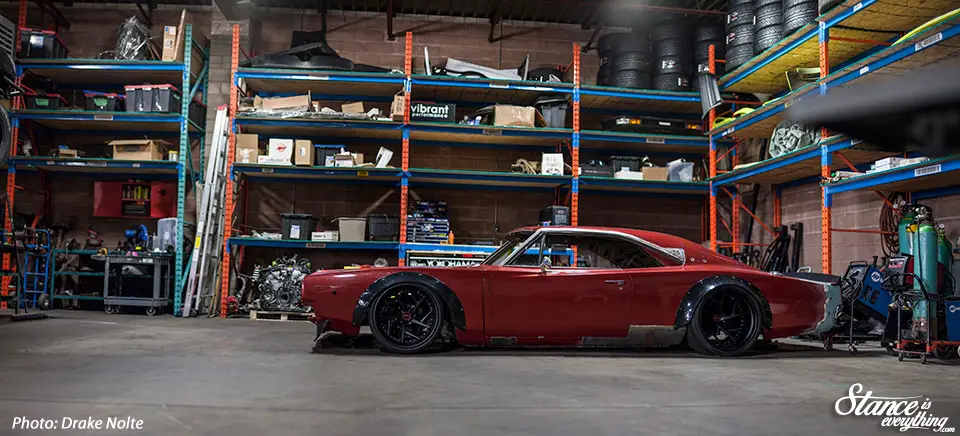 The firewall is shaved and bead rolled, the transmission tunnel is a work of art, and the under construction duck tail on the rear just looks incredible.
It's in rough fit stage now, so there's a lot more to come, but don't expect this to be a slapped together, only looks good in photos, 'strictly for the gram' build.
It's going to see a lot of road time and a lot of horsepower.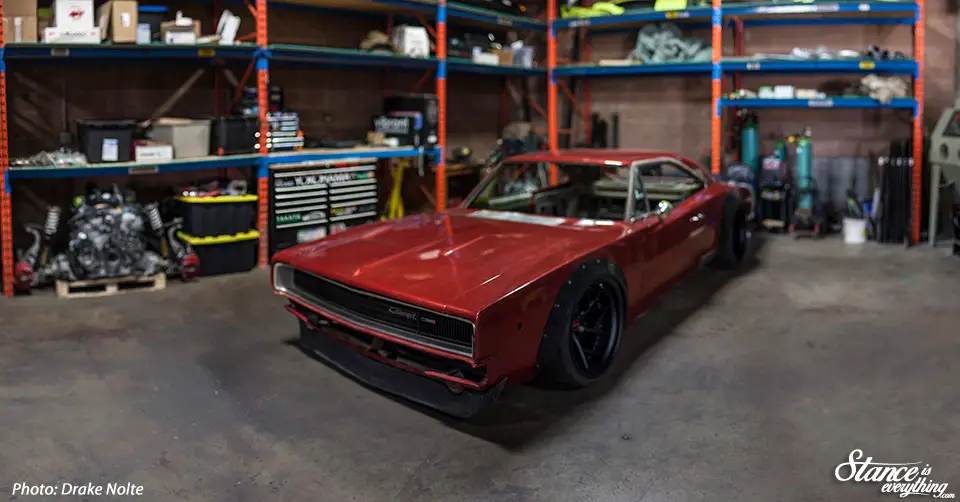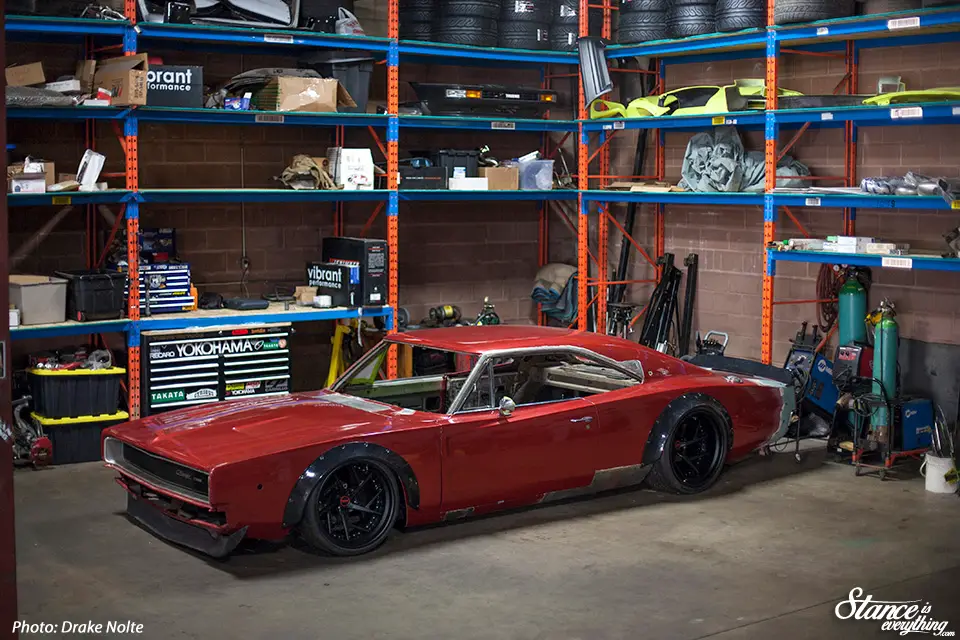 Follow Cyrious Garageworks on Facebook and Instagram along with the owner @callmiro for progress and Drake and I will be back to see this one when it's a bit further along.