In 2014 Northern Showdown earned a red circle on my event calendar as a show I simply can't miss. Initially best categorized as a 'truck' show 'Showdown has managed to grow into an all-encompassing event without losing its original following.
With over 400 cars in attendance this year's show was the largest yet with perhaps the best variety of any other outdoor event this year.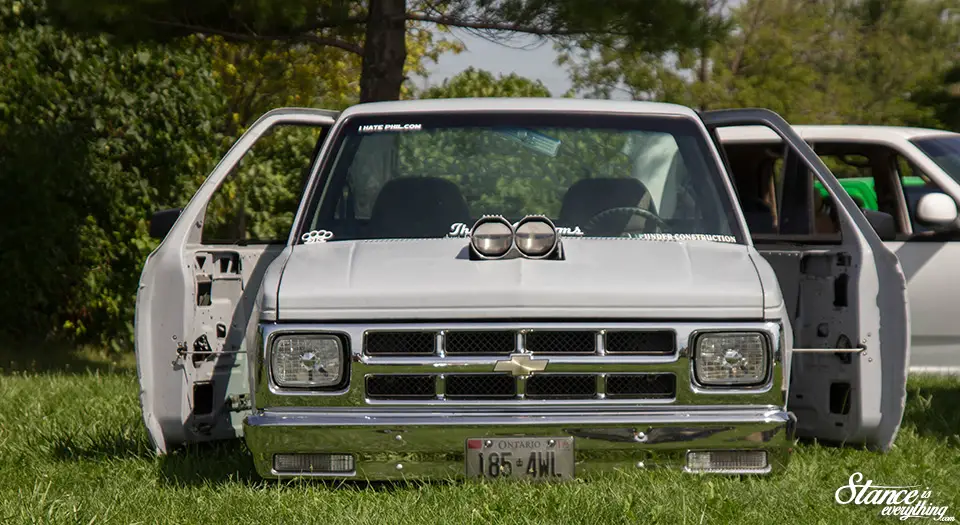 Unlike the majority of events in Ontario Northern Showdown doesn't segregate one enthusiast from another, or bother with extremely granular classes or specific areas for certain types of cars to park.
"Tuners" park next to trucks, trucks next to hot rods, lowriders next to classics and so forth. Heck there was even a large showing of lifted (very lifted) trucks at this year's event.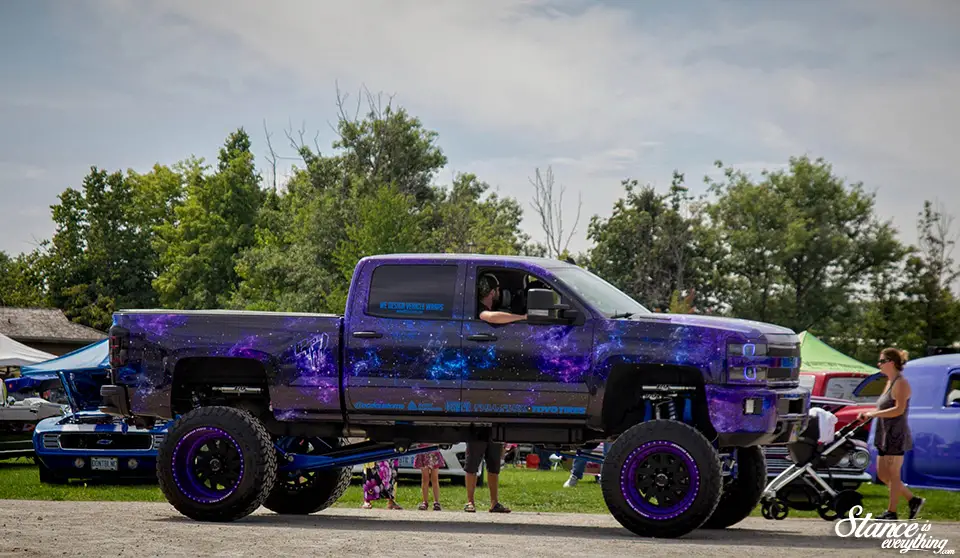 The awards at Northern Showdown have always been different from other events as well, there are top 50 plaques (instead of first place through third class trophies) that can be won by any participant and distinct awards for things like best engine and best interior are also up from grabs.
Awards should never be the sole reason to attend a show, but the specialty trophies are some of the coolest I've ever seen and the top 50 system side steps much of the drama associated with trophies in general.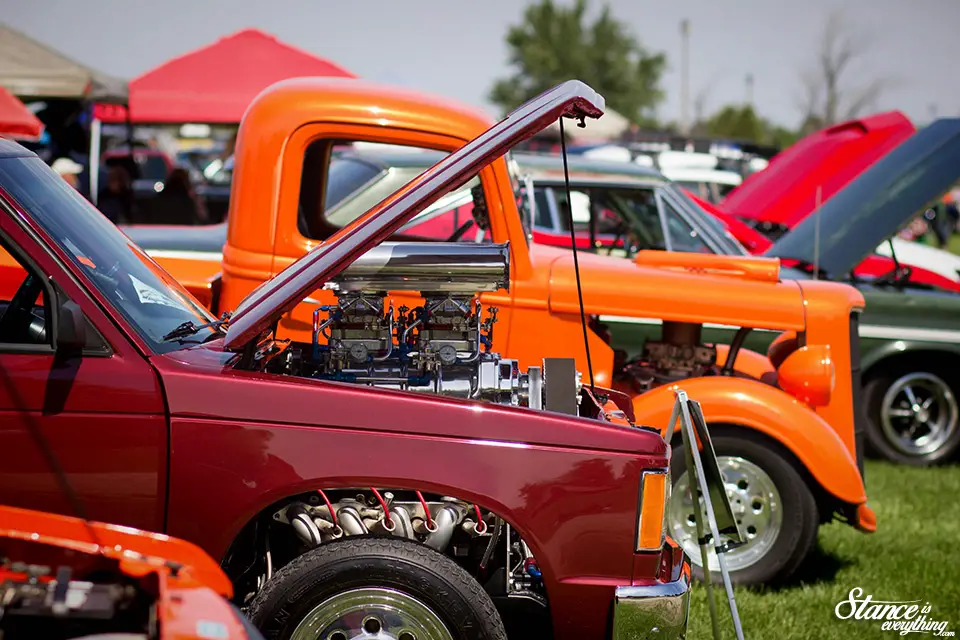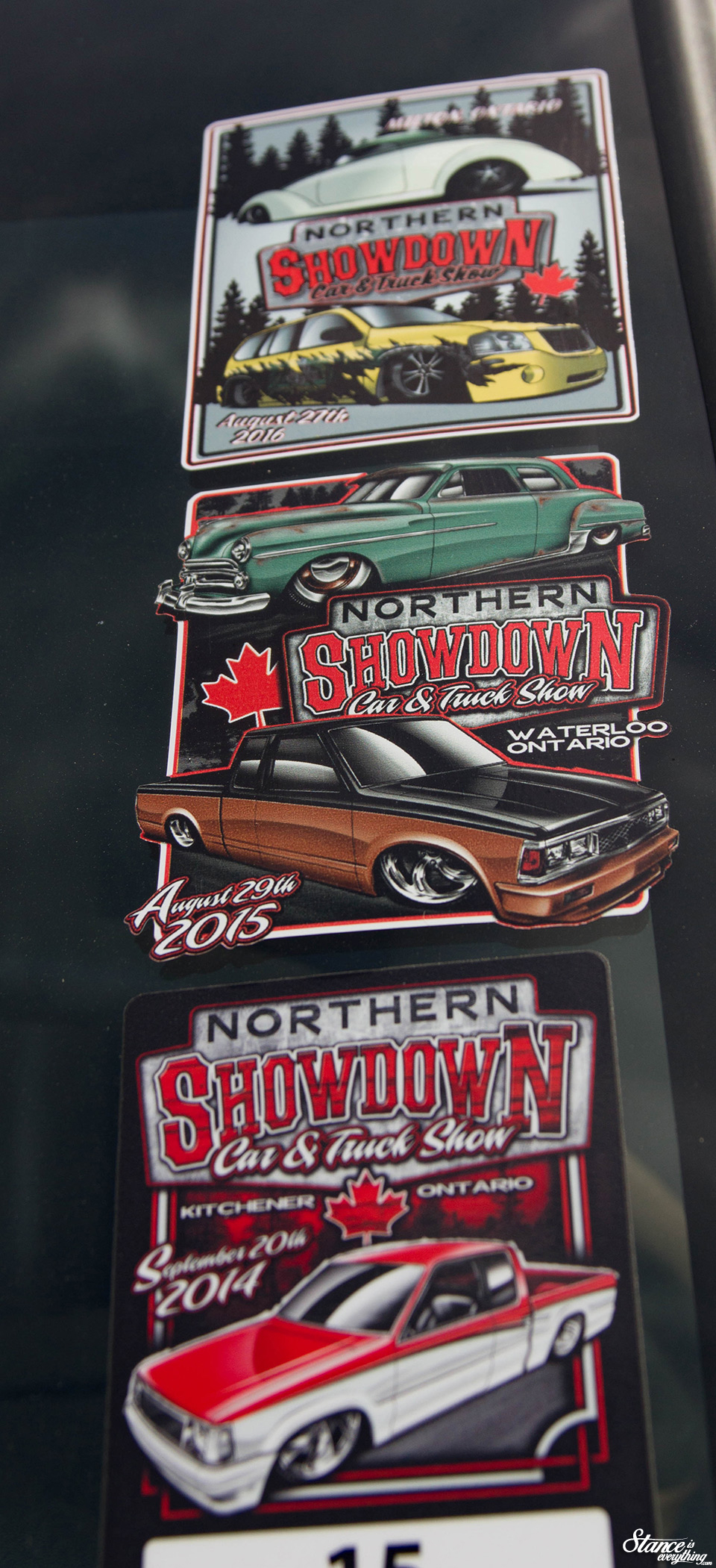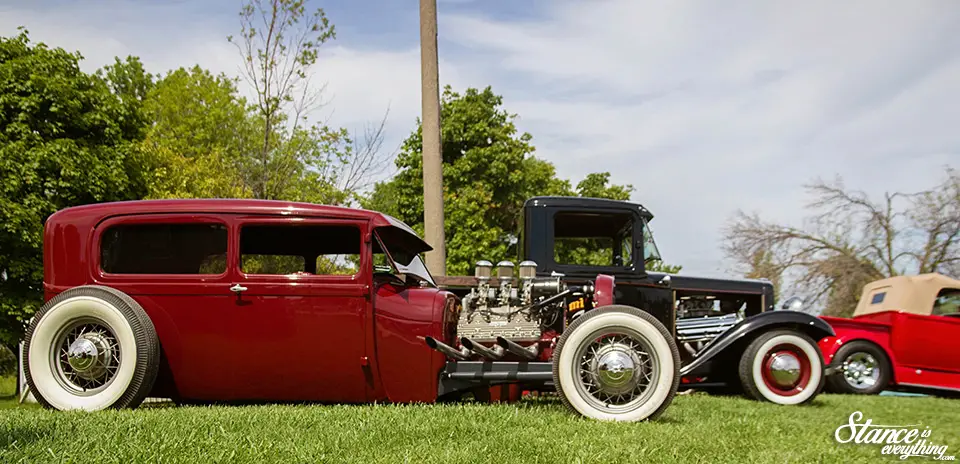 An event of over 500 cars doesn't happen by accident and the turn out this year was a direct result of the show runners working hard to promote the event at other cruise ins and shows in the area. It wasn't uncommon for me to see a few Northern Showdown fliers on cars at other events inviting them to the show.
Word of mouth is great but sometimes you have to hit the streets to promote your event and that's exactly what they did.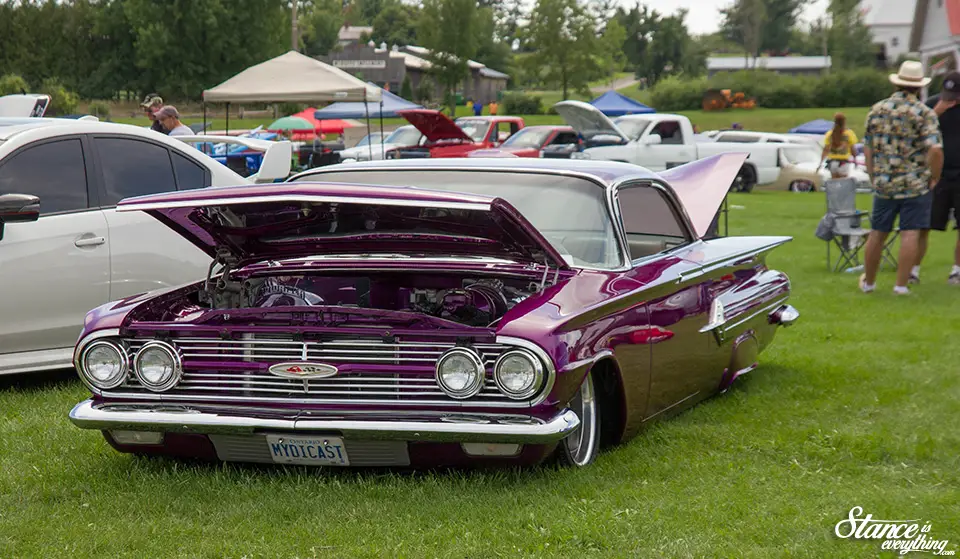 The organizers also took an additional step and became an official stop for the Vintage Auto Insurance Championship Series which netted a few classics and hot rods that may have otherwise skipped the event.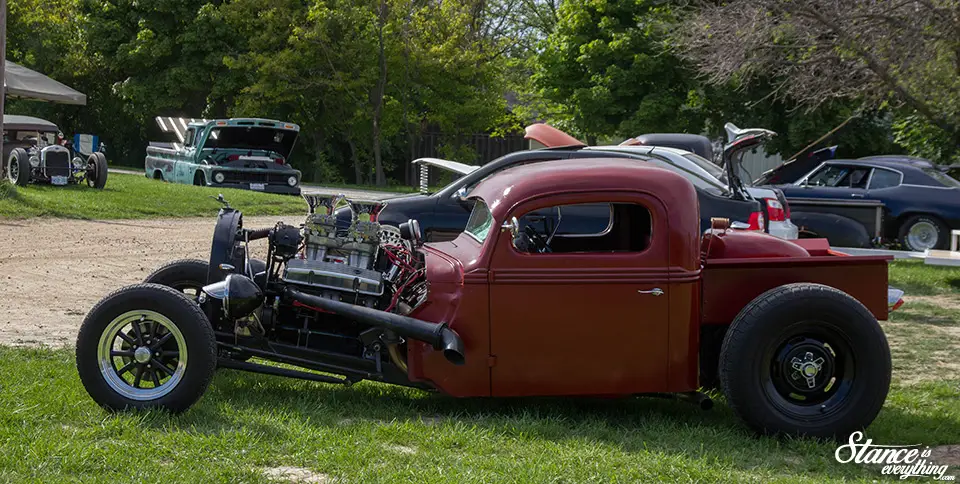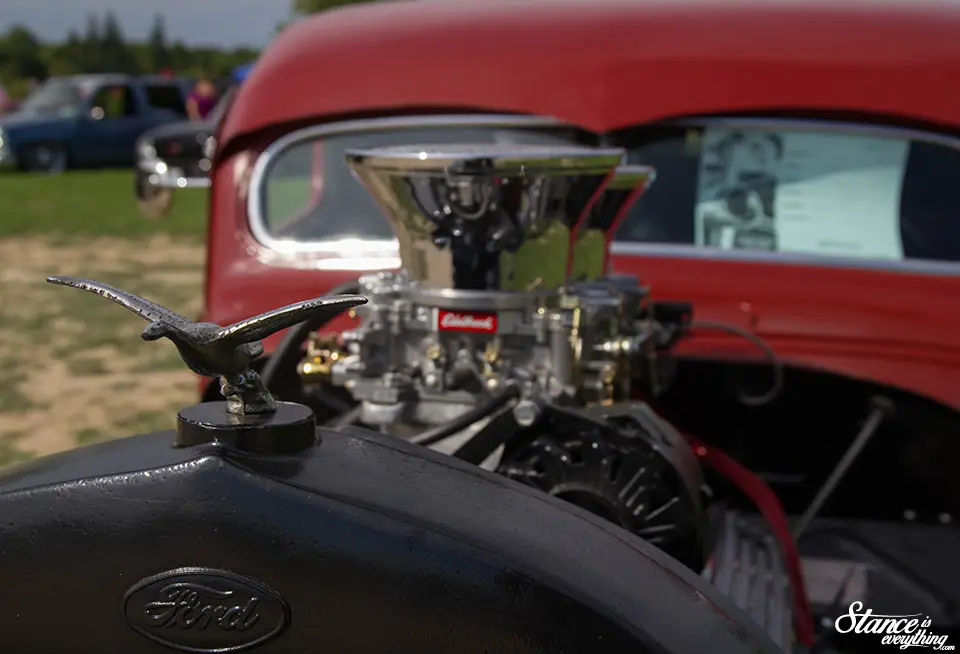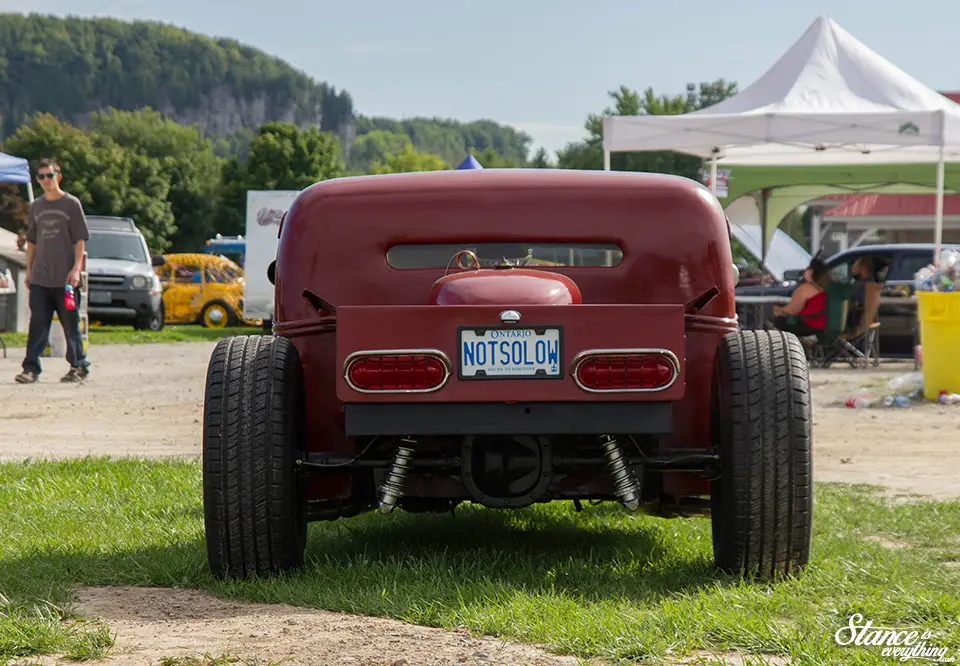 Hopefully now that they've come once they will tell their friends to attend next year and 'Showdown will only continue to grow.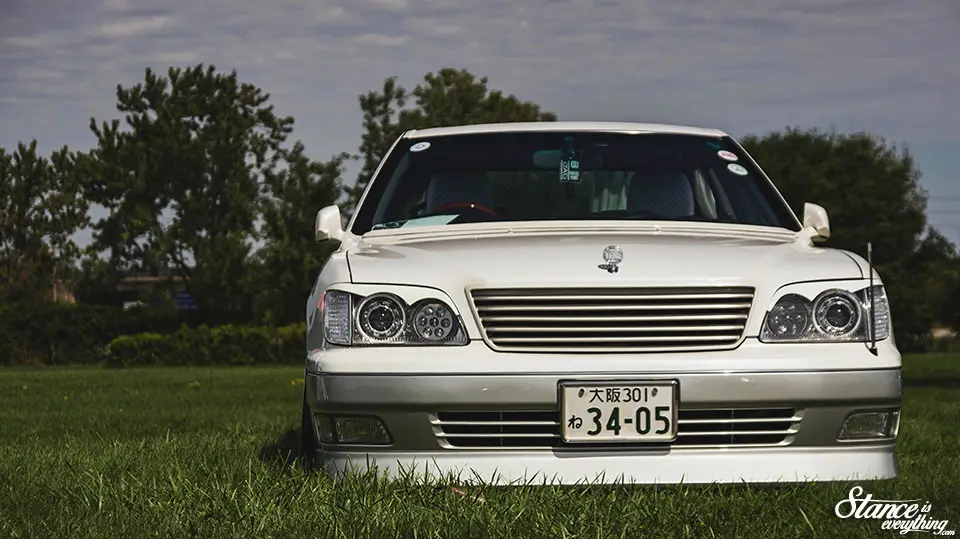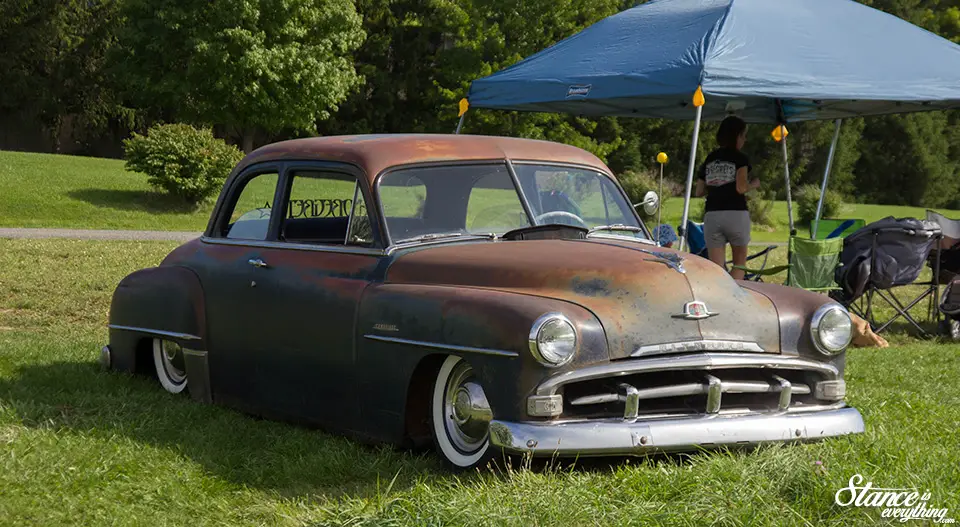 'Showdown has hopped around venues from year to year, like Goldilocks trying to find the right bowl of porridge, but I think they found the one that's just right for 2016.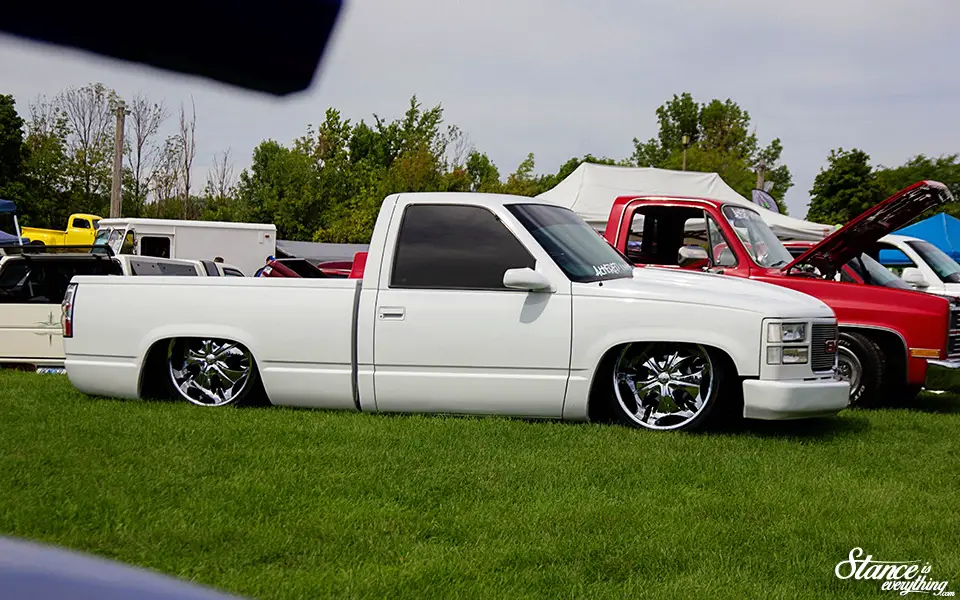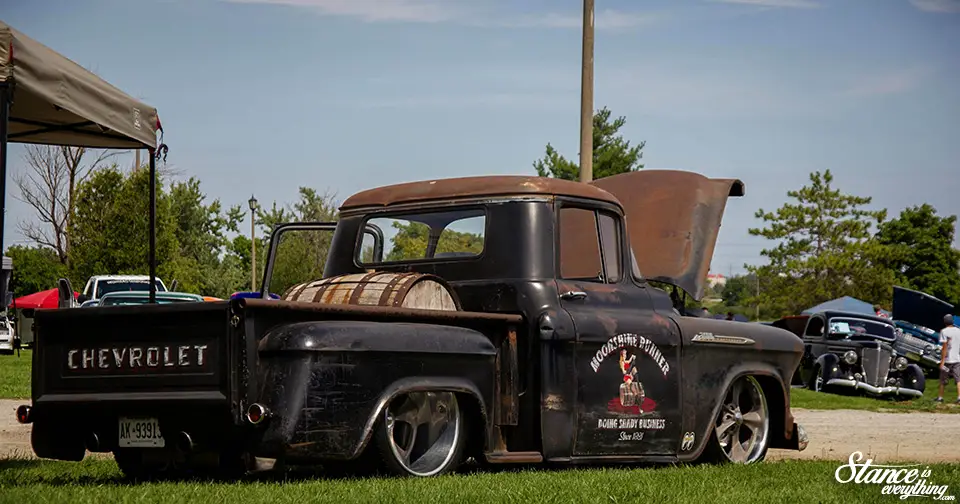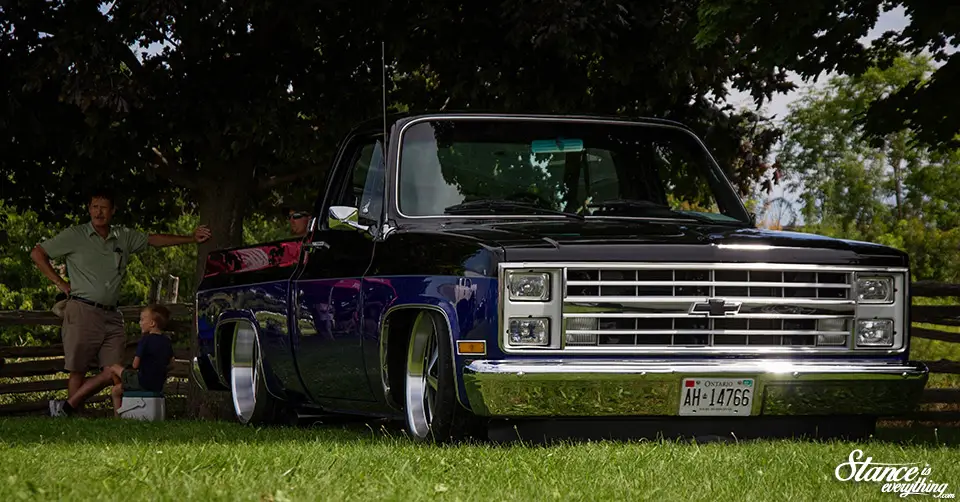 Grass fields just naturally make for better photos than parking lots, and leafy trees provide considerably better relief from the sun than light poles do.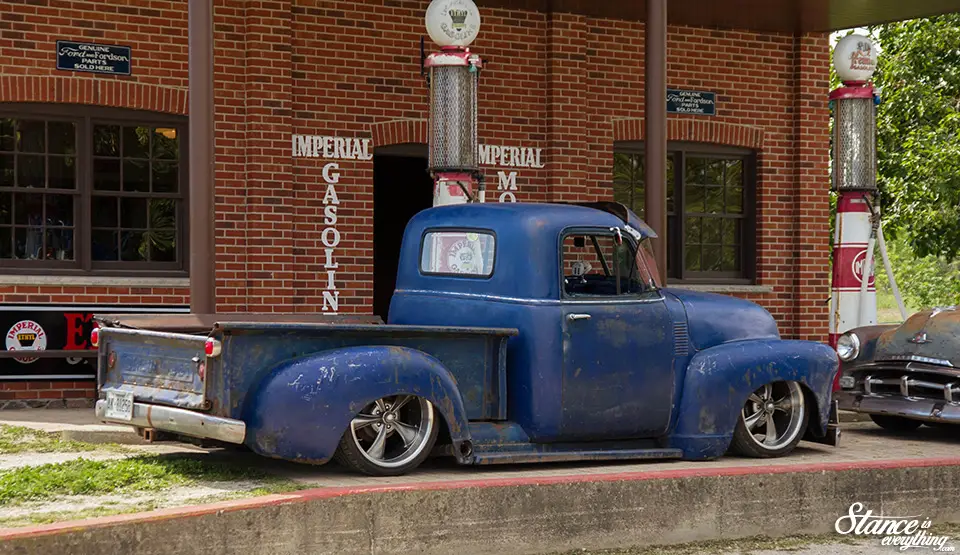 Additionally Milton is about as "central" as you can get and there were a few locations within its perimeter where photographers could sneak cars off for dedicated shoots, something I'll have to keep in mind for next year if this venue is retained.
The always popular limo contest took place in a central spot that went right past the main pavilion which made it easily view-able for anyone who wanted to watch.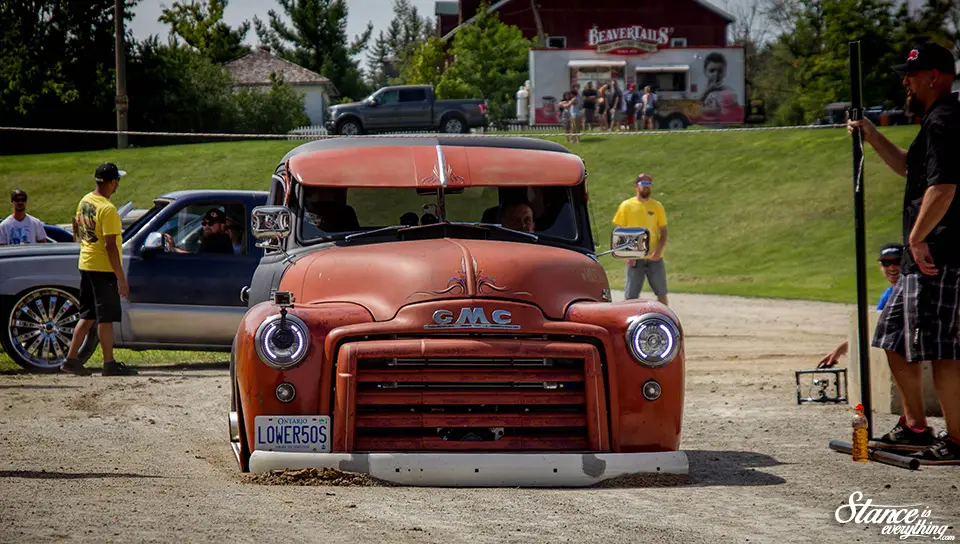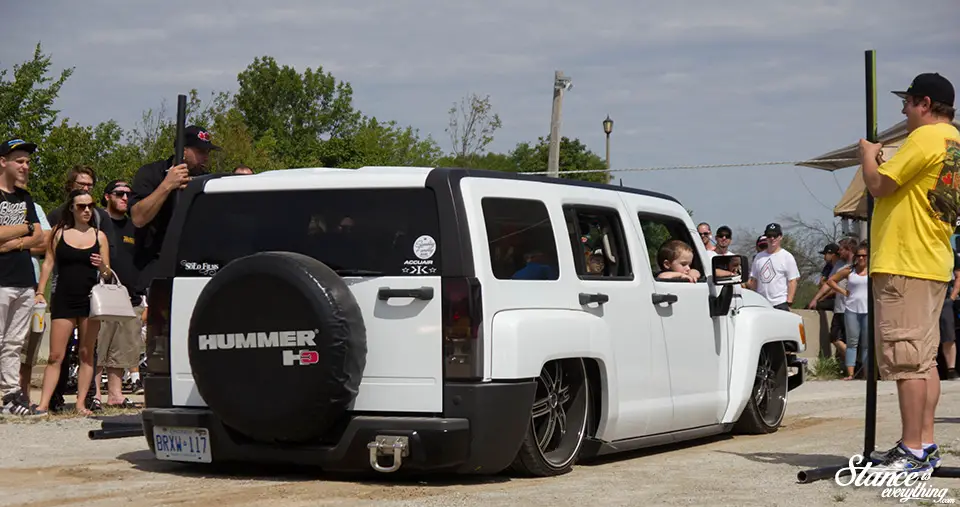 Of the limbo contests I've been to 'Showndown's has always been one of the more enjoyable because no one takes it too seriously and all sorts of cars and trucks give it a go, whether it be vehicles that only make it one or two rounds, or ones that are too low to ever have any real competition.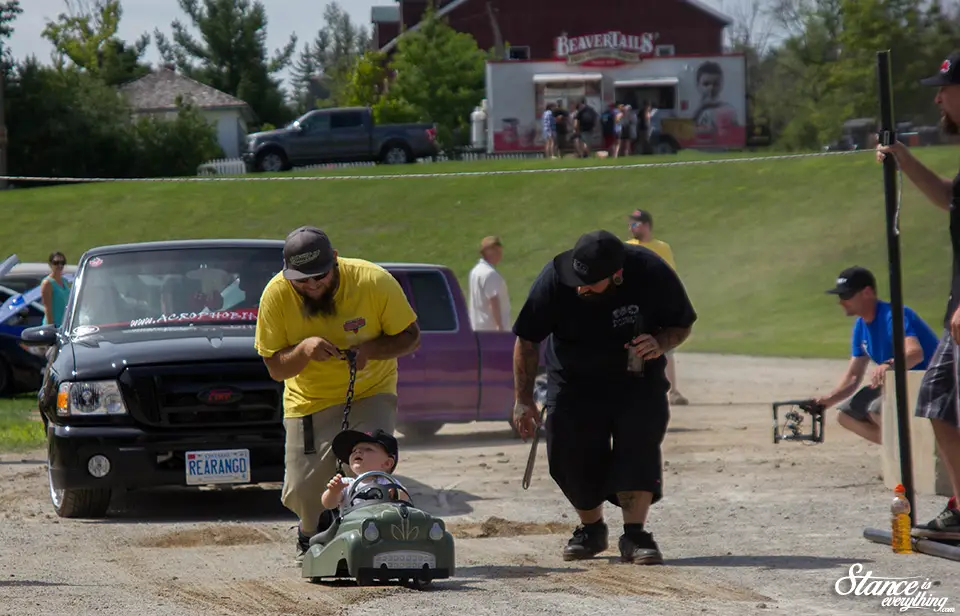 Heck it even offers the opportunity for kids to have a bit of fun.
Despite being fairly late in the year Northern Showndown still manages to be an event where I come across a few builds I've never seen and this year one of my absolute favorites was Bill (@onebadcad's) Suburban.
Bagged over Billet Specialties wheels and 6.0 LS powered its pretty obvious why I ike this truck. Bill picked it up last winter (that paint is an astonishing fifteen years old) and has been steadily working on it ever since to get it where it is today.
Still a work in progress it's a head turner none the less.
He parked up on the hill beside Richard Ruiter's 4.8 LS powered C10 which made for a pretty cool opportunity to shoot two wicked, low, C10s so close to one another.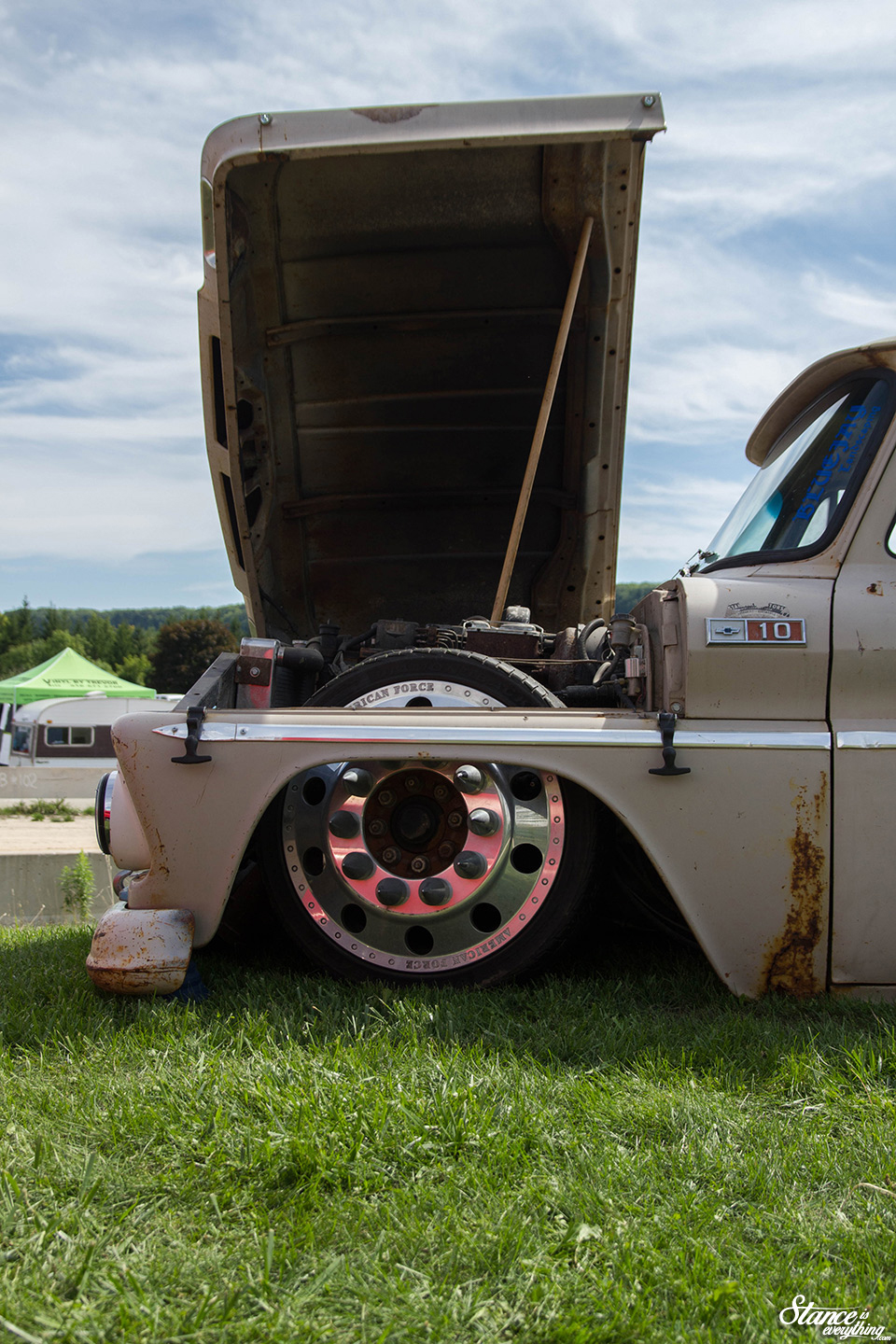 Another gnarly bagged C10 could be found on the opposite end of the park, @boosted_patina's is a Cummins turbo diesel-powered truck that has been converted to a dually, and dumped on the floor.
Despite being a show that is perhaps lesser known among the Import and VAG community, I was happy to see a few familiar faces at the show.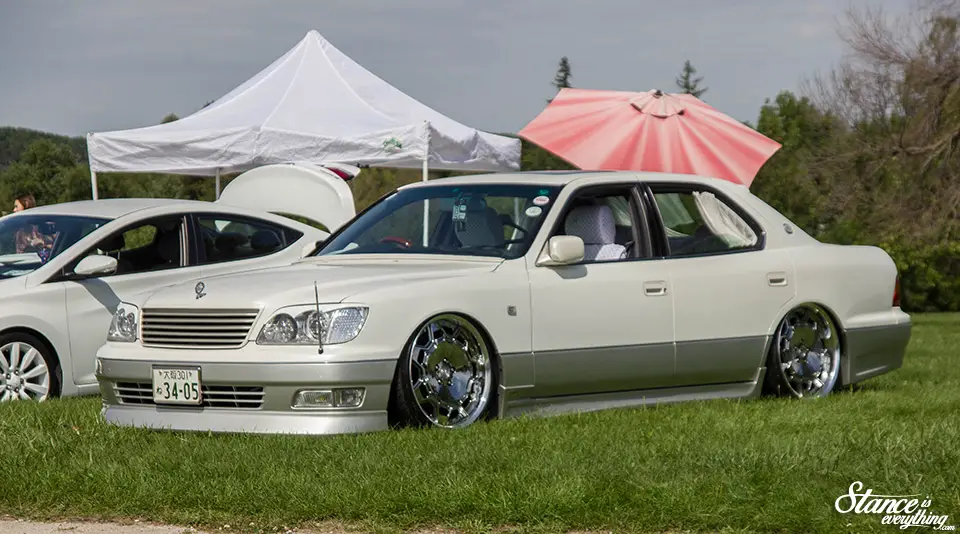 Ken brought out his Celsior, and this might just be one of its last appearances complete and under his ownership.
The desire to start a new project, plus the cost of RHD insurance in Ontario, might sadly force this traditional Vip styled car into early retirement.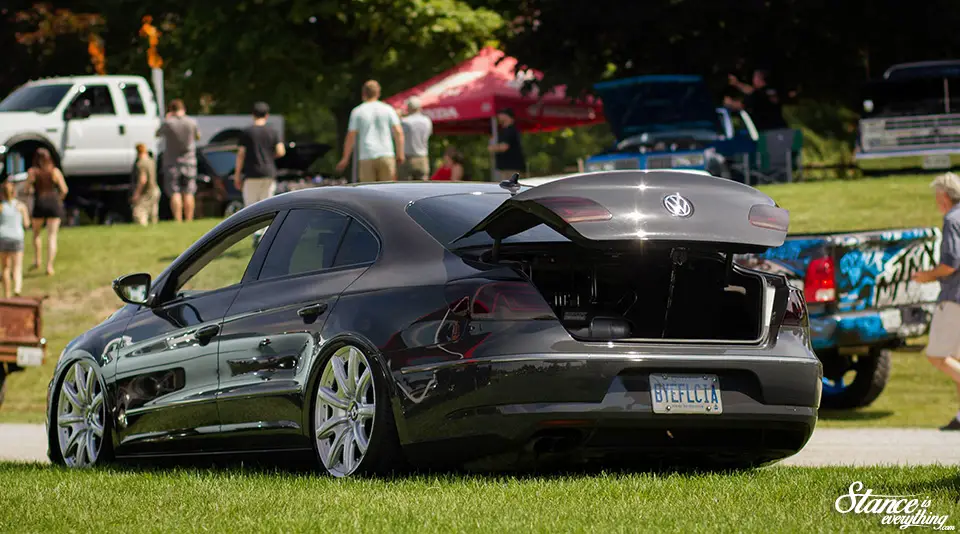 One of the newest bagged Volkswagens in the area is Jessic Maticic's CC sitting quite right on Bentley wheels.
Truckwise most of the Northern Showdown regulars were there, and it was great to see the latest iteration of Project Ace Of Spades, a F-100 clipped Ranger that was primer from the fenders forward at last years show.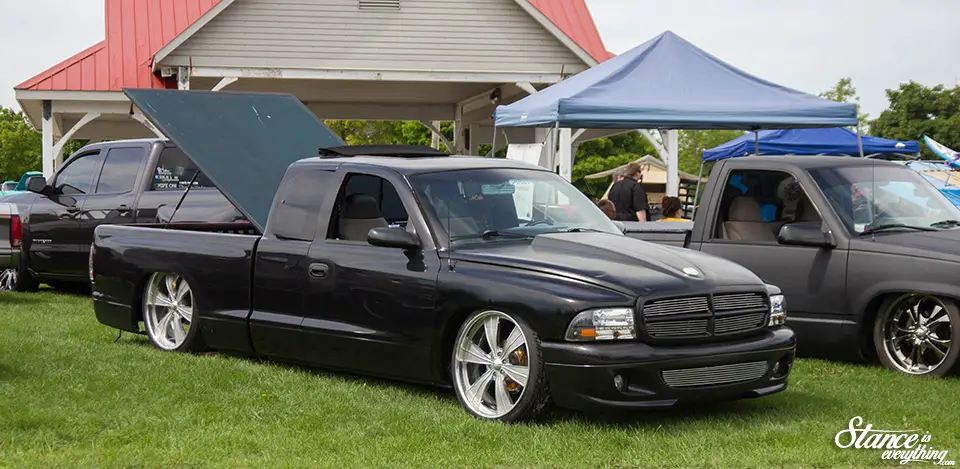 Another long-term project at the show belongs to Kyle who's been slowly chipping away at his Dakota for a few years. If memory serves getting these things to lay out is no easy ask so it was pretty cool to see his off his driveway, even if it arrived by trailer.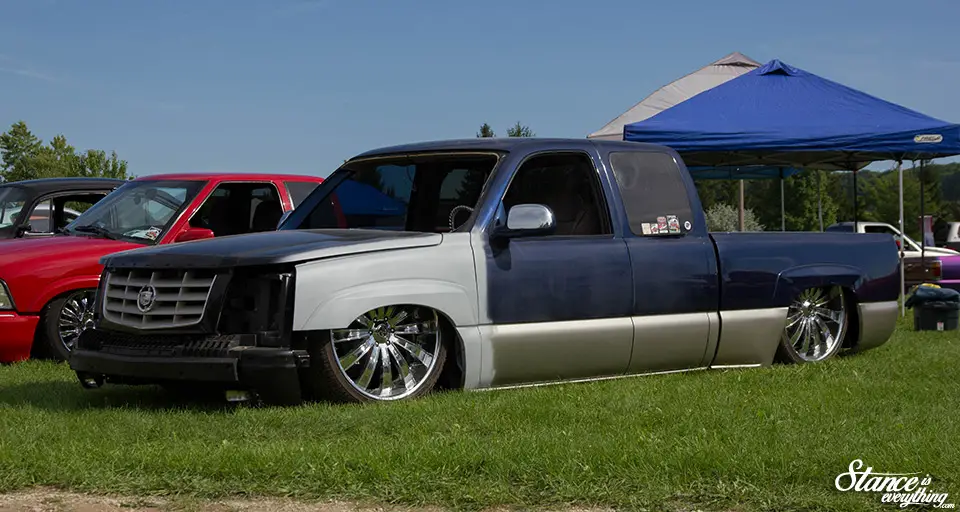 This truck has been posted on the site countless times and while it might look as though it has gone backwards in progression Todd actually found out the hard way that trucks are not the best tool for hunting deer.
This was the first time it had been out since 2014 and it looks like the rebuild is going quite well.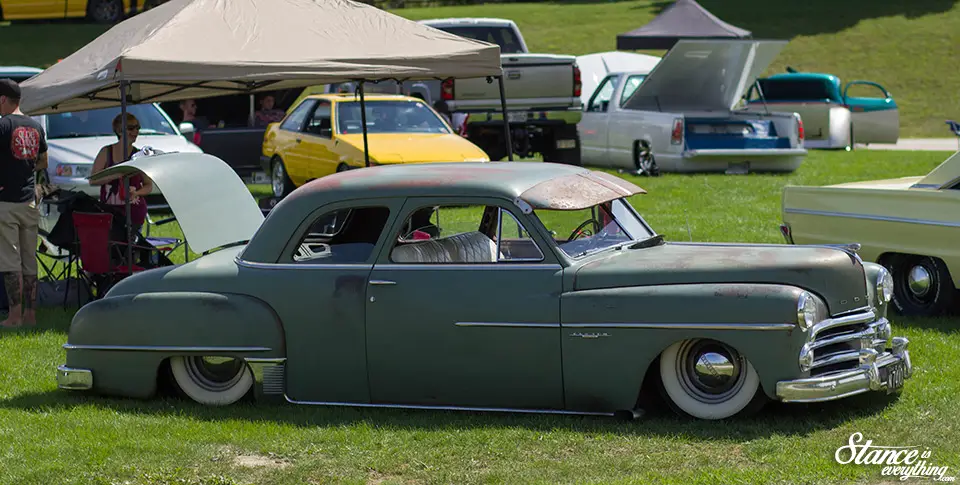 Matt's Dodge has been at every Northern Showdown event (it's even on the second year flyer if you scroll back up and take a look) and though it is also not quite done it's a real masterpiece in the making.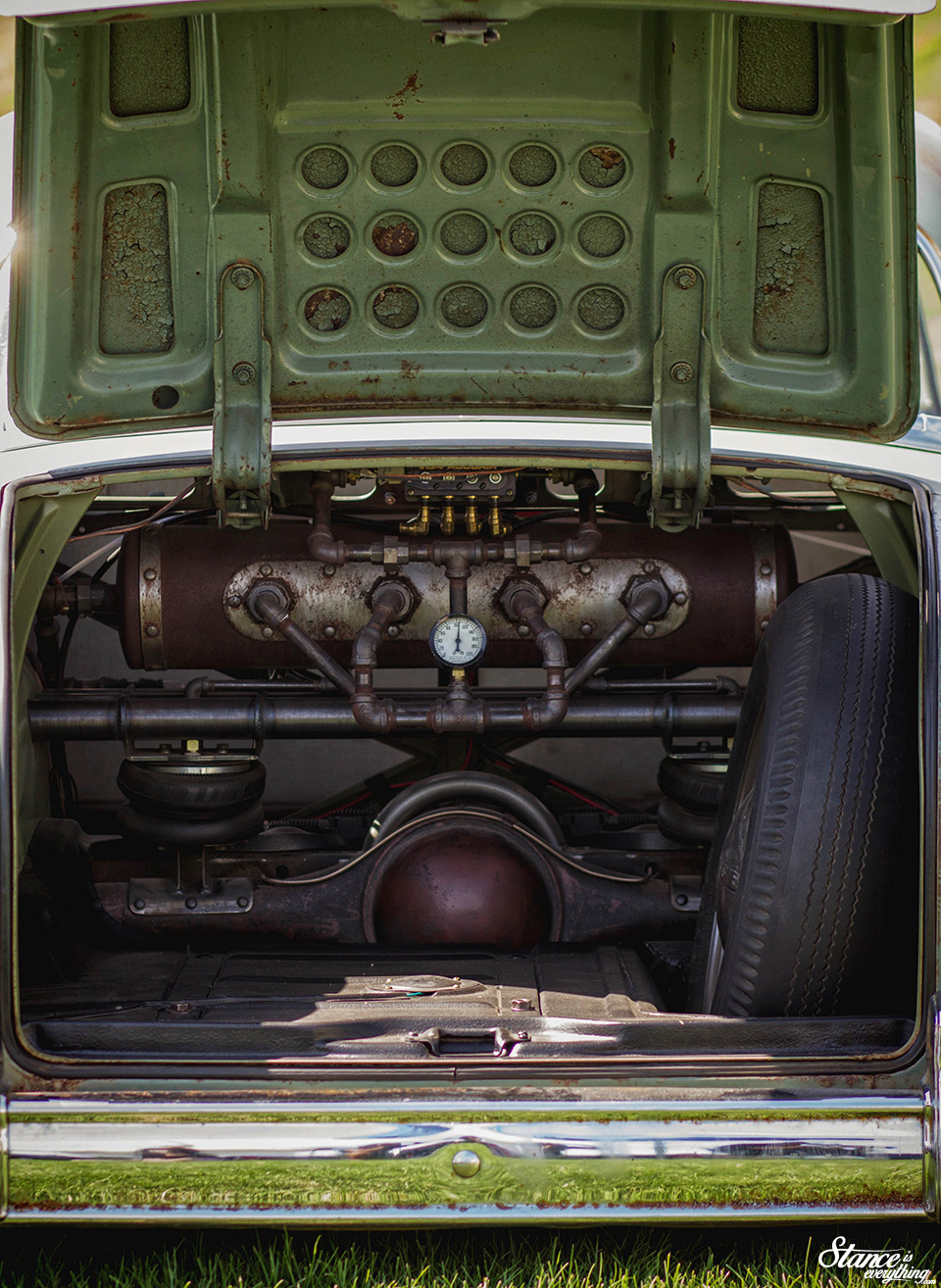 Matt is equal part fabricator and artist so his trunk set up is truly like none other. I honestly wish I took more pictures of it to give you a better idea but that will have to wait.
Everyone at this point knows about my soft spot for first generation S trucks so I had to point a lens at these two Sonomas.
The bagged and bodied one could have been built a week ago, or 8 years ago, but it looks stellar regardless and the static one is easily one of the cleanest I've ever seen with stock paint.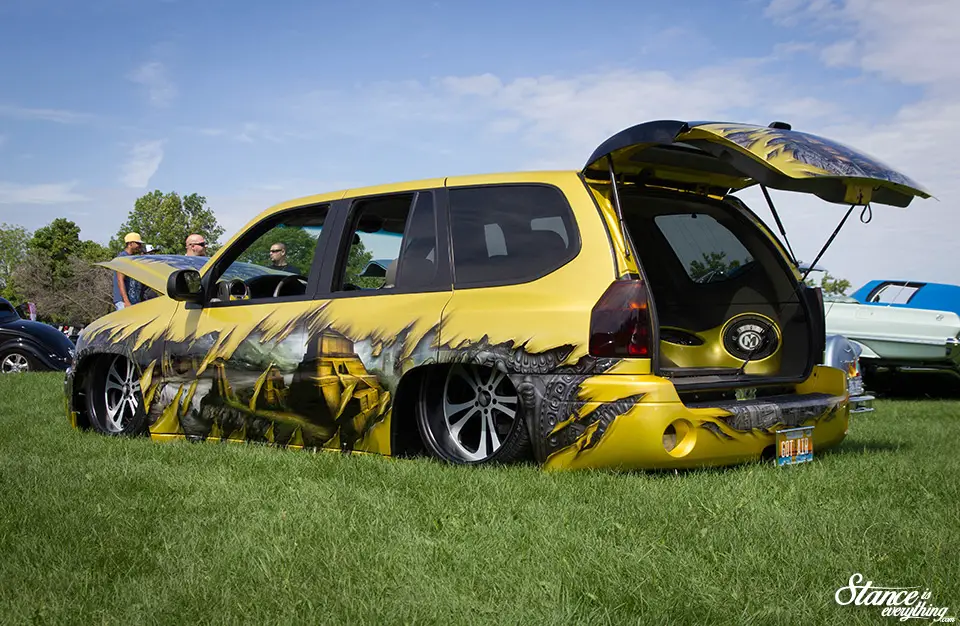 Best, most intricate, and just insanely detailed paint goes to @gotair14 and his Envoy.
Back for a second year it's crazy to think that Pat drives this truck all the way from Michigan without car considering how much work has gone into that paint. I bet it turns a lot of heads on the trip over.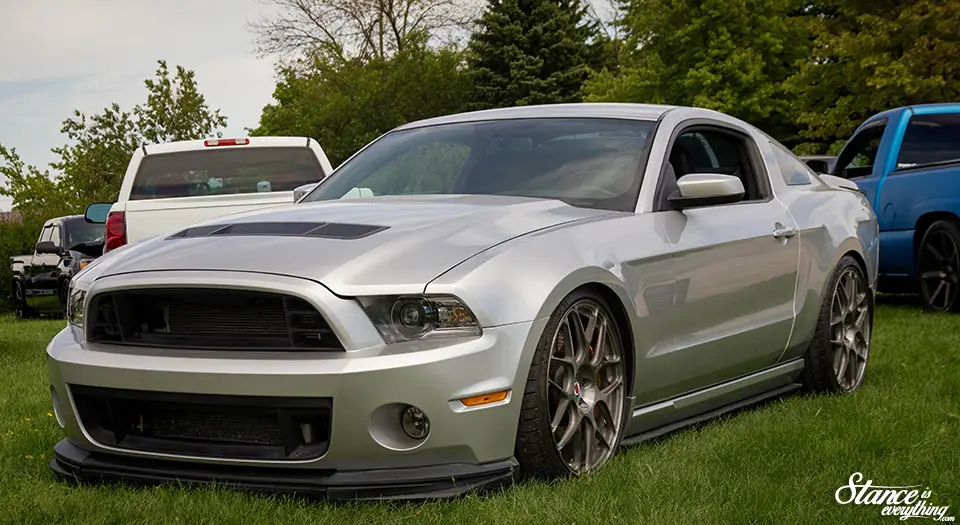 If you choose not to mow down people with your Mustang you can free up some cash other wise tied up in lawsuits and buy an awesome set of He's for your horse.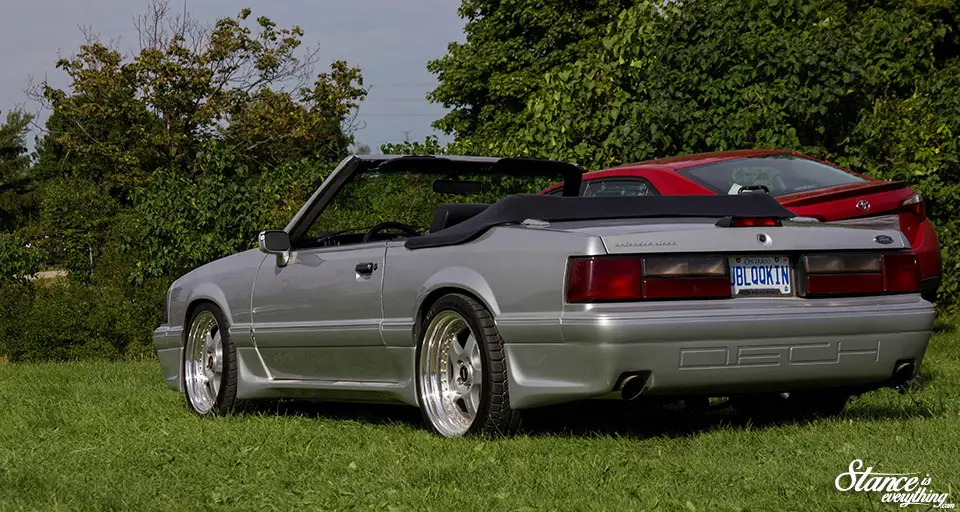 For those of you outside the Toronto Area, or born after 95 or so the car above might not seem like much, but DECH kitted Fox body Mustangs used to be everywhere.
Usually on Type A's or ROH wheels mind you, not these really rare Simmons wheels.
Phil gathered a few friends from Ottawa area to 'Showdown 2016 and his own truck is now moving around under its own power and about ready to do a big smokey burnout right Phil?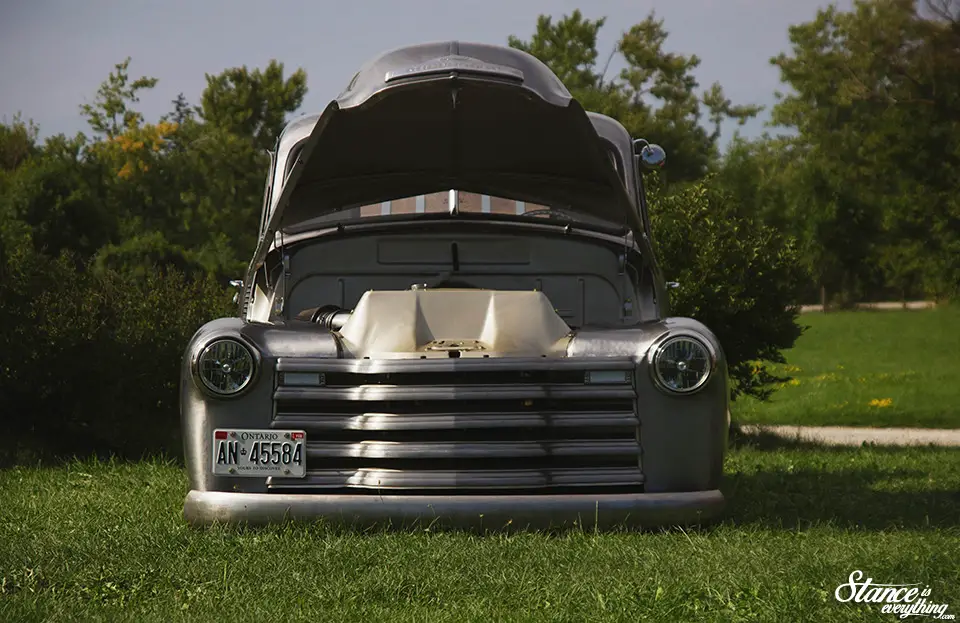 One truck that came with Phil is Chris' 51 which for obvious reasons I spent a lot of time looking at. At Motorama it was behind stanchions and hard to photograph but at Northern it was right out in the open.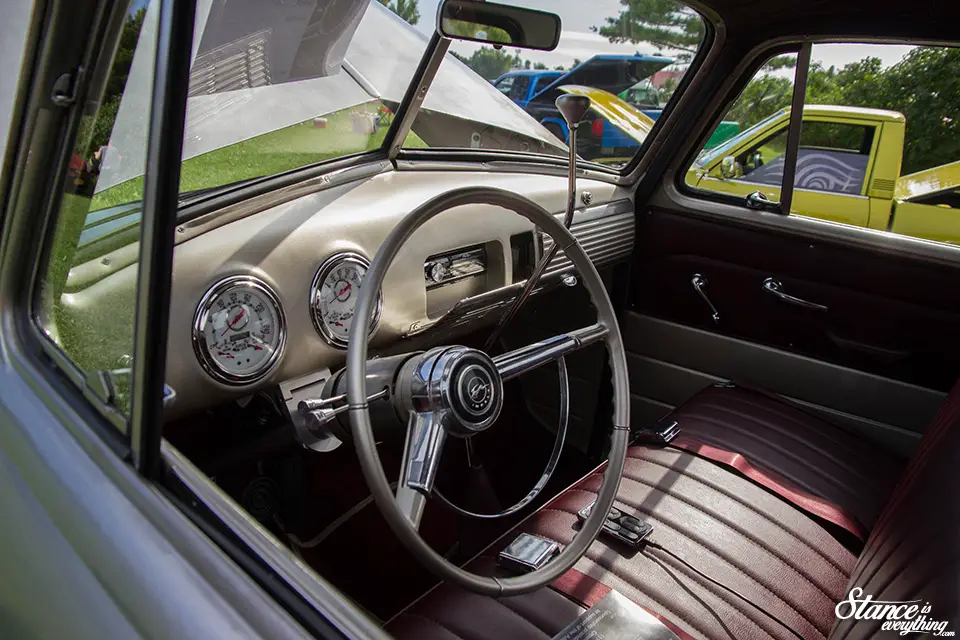 His interior is a work of art and I'll be asking him some questions about it shortly for my truck, that Impala wheel is perfect and might dissuade me from keeping my stock wheel or going with a Mooneyes style one.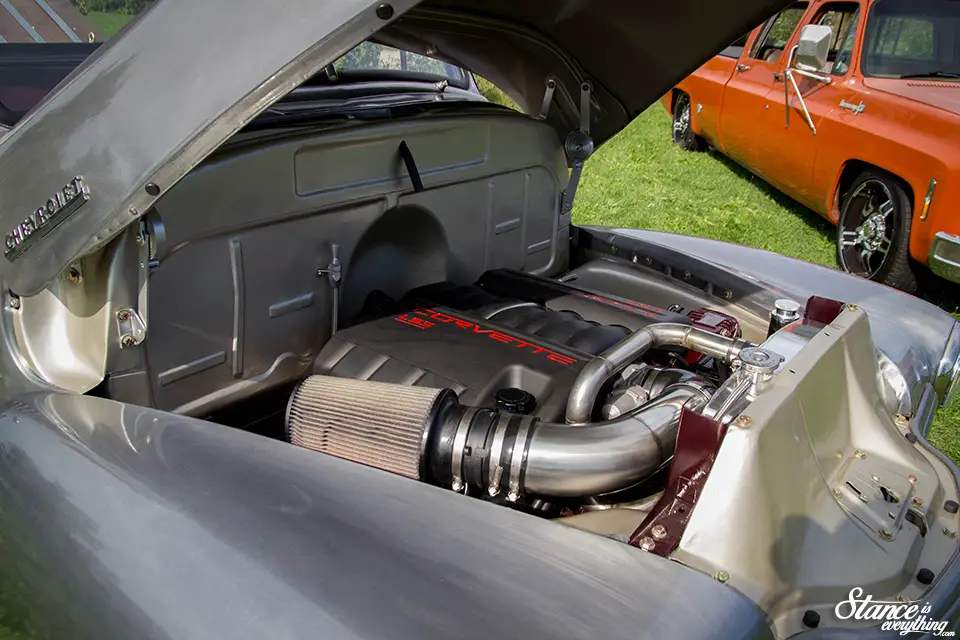 An LS3 sits in a shaved bay that again I could take a few styling cues from, especially the hard lined upper rad hose!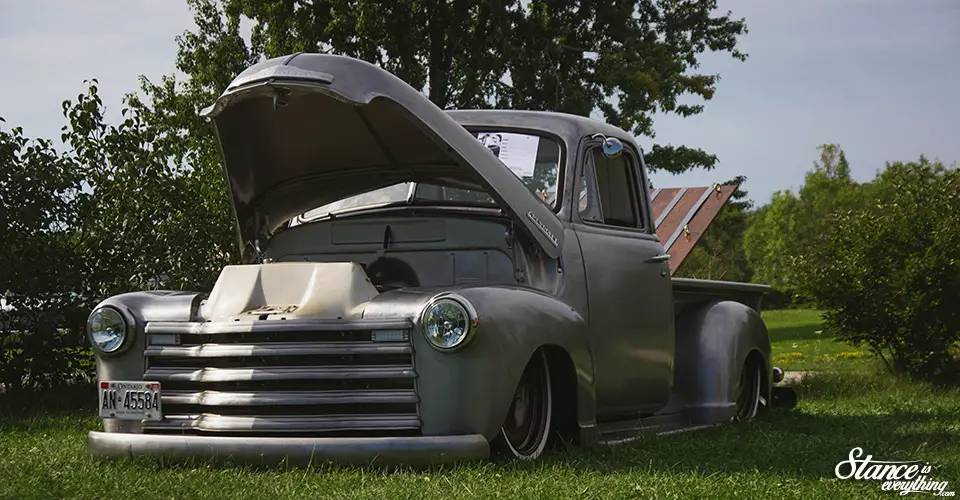 Here's one last shot of it, but don't be surprised if a few more make their way on to Facebook or instagram fairly soon.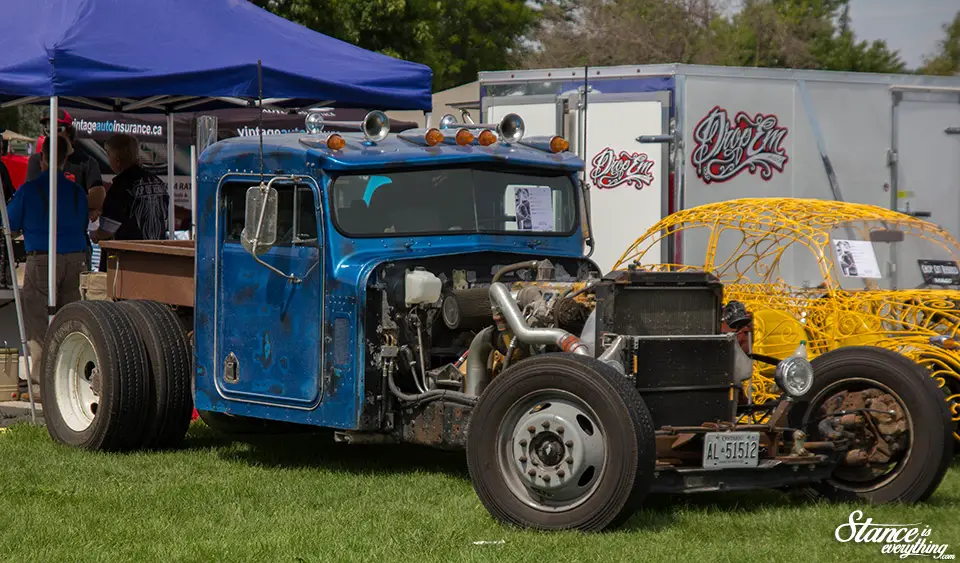 A truck of a different page, this Semi truck Rat had quite a few people scratching their heads, so did this Rod Iron bug below, which I've come to learn is actually driven fairly often in all types weather including rain.
Going to close things out with a few more assorted photos that, if you still need convincing, should convince you to attend this show next year.
Hats off to the organizers once again and hopefully I can drag, or better yet drive, a truck to a Norther Showdown event soon enough!