In this year's ELTA Summer Bash coverage I included Drake's photo of a car I wasn't able to immediately identify, and to be honest not being able to place it bugged me. But since the car is heavily modified I decided not to beat up on myself too much.
When I was at the ELTA Fall mixer last weekend, and the same car pulled up, I made sure to go take a close look at figure out what the darn thing was.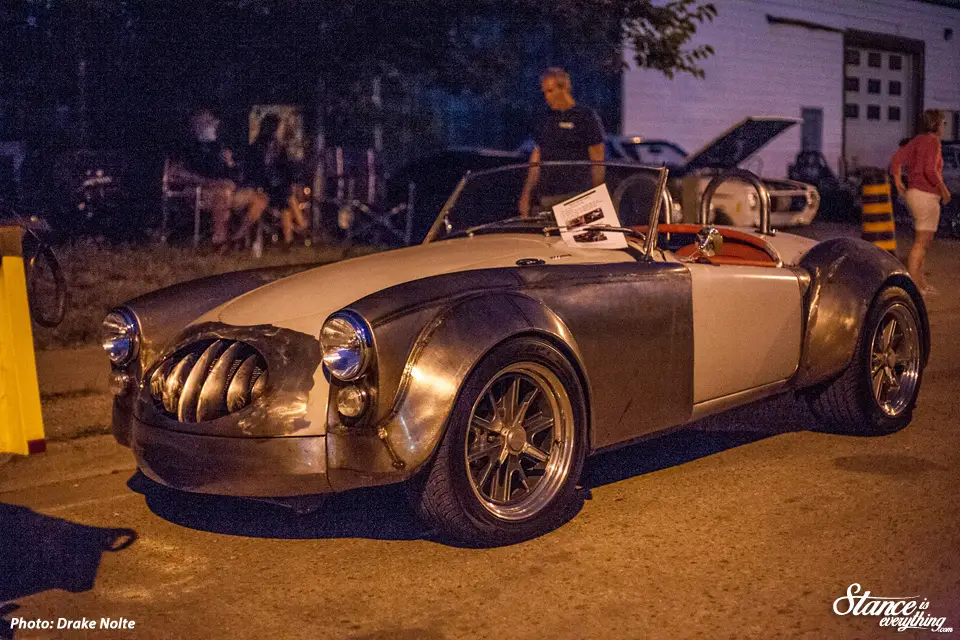 The car, which is owned and built by Steve Thomson, has had its exterior proportions pumped up by Pete Wilson of Custom Metal Worx. The work done is extensive to the point where the only untouched panels appear to be the doors, hood, and boot lid.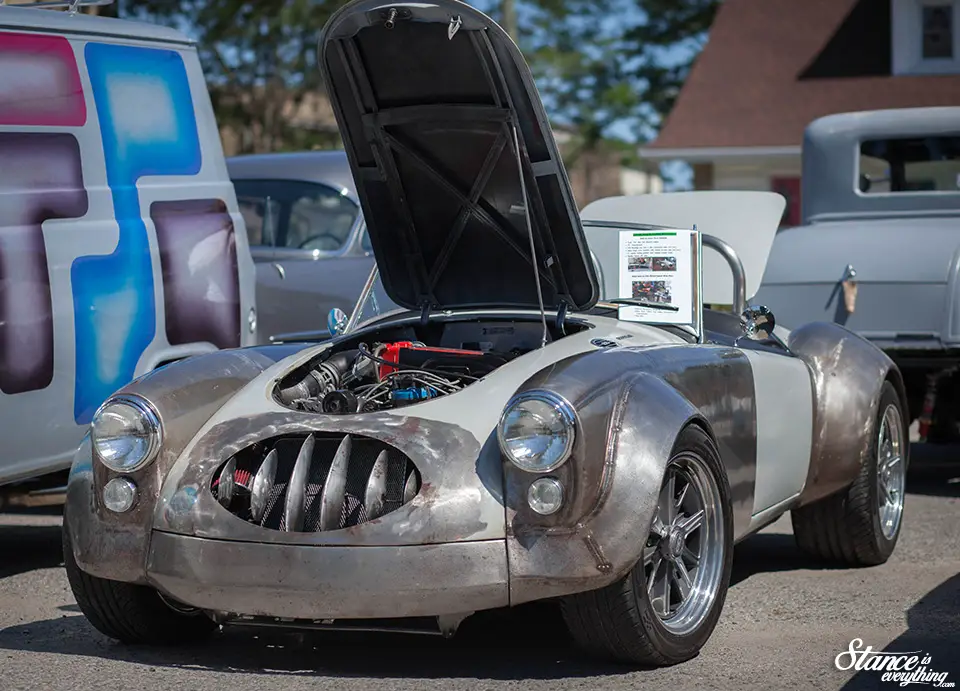 The modifications are not limited to the exterior however, two inch square tube has been grafted to the "cockpit" area of the original frame so that a double A-arm front suspension could be installed with coilovers.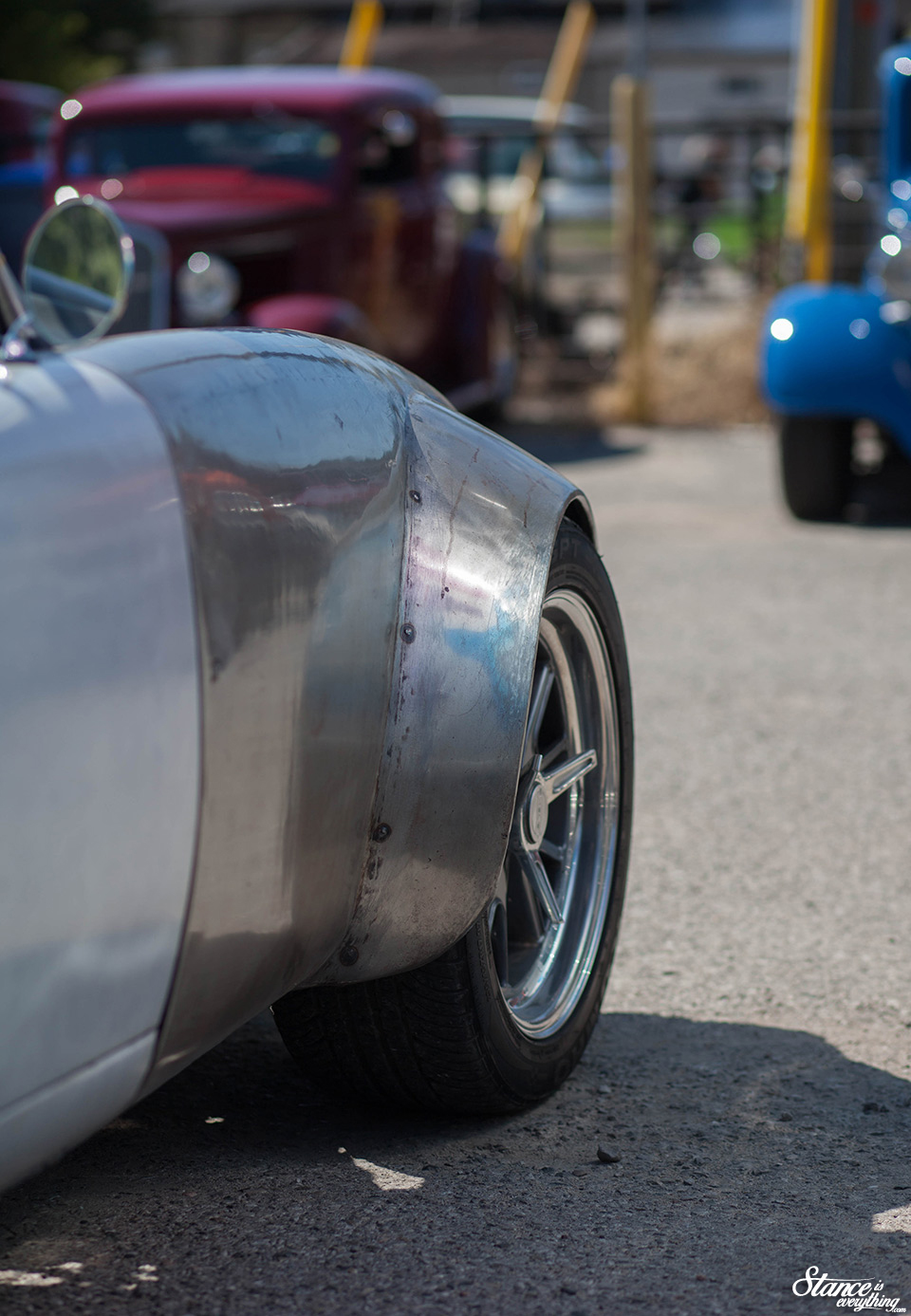 Out back the car is four linked with a Mustang 8.8 rear end suspended by coils as well.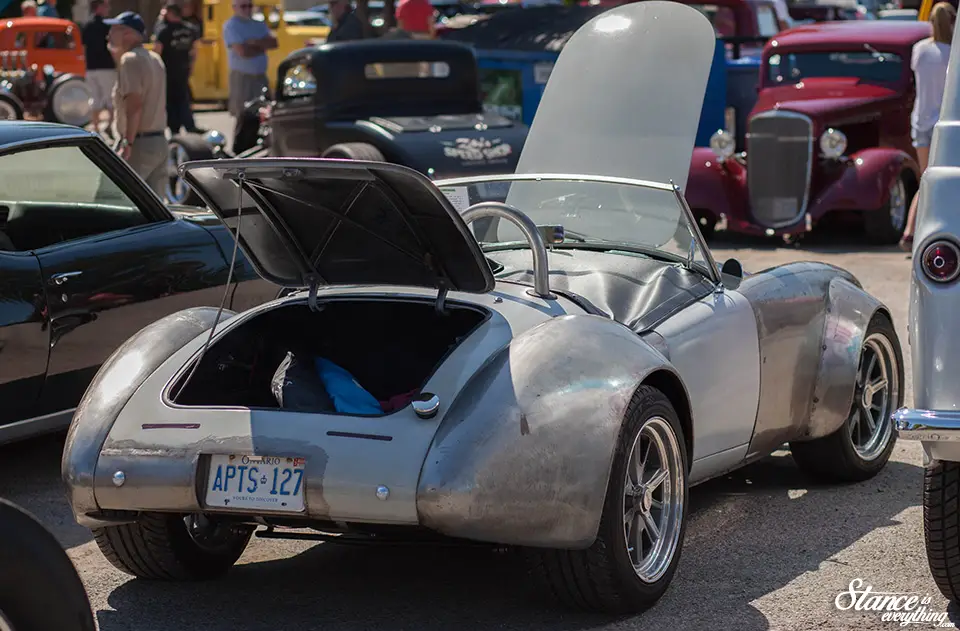 The wheels slid under the wide arches are Shelby replicas, and powering the beast is a 5.0 lifted from a Fox Body Mustang.
So what is the car exactly? Well it is a 1958 MG MGA 1600 Roadster, not a Shelby, or Healey, or Sunbeam as a few people guessed.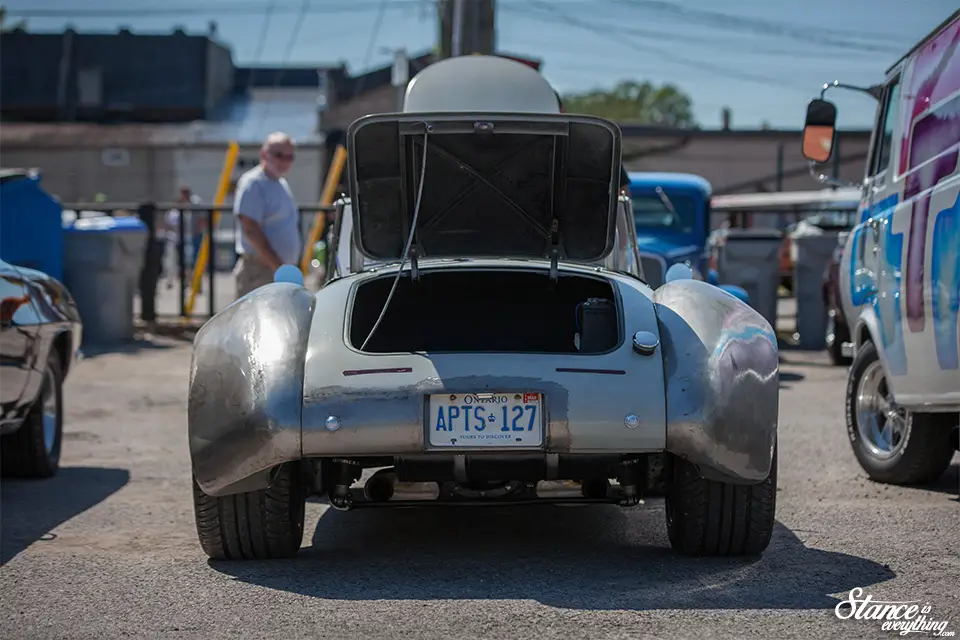 As always I'm sure there is purist somewhere fidgeting at the site of this car but me? I like it and can really appreciate all the metal work and engineering that has gone into it.