Unless you've been living under a rock, and let's face it event most rocks have WiFi these days, you are likely well aware that the SEMA show is taking place now in Las Vegas.
I thought I'd made peace with the fact that I wasn't going to be able to attend this year, but as soon as photos began to roll in I got the same pangs of regret I get every year I don't go. Honestly I'd be lying if I said I didn't start to look at last-minute flights and consider staying in a tent.
The show itself is celebrating its 50th year, and even though SEMA is certainly not an event where people hold back I get the feeling that at this year's show people doubled down on off the wall ideas, attention to detail and creativity to make the 50th one to remember.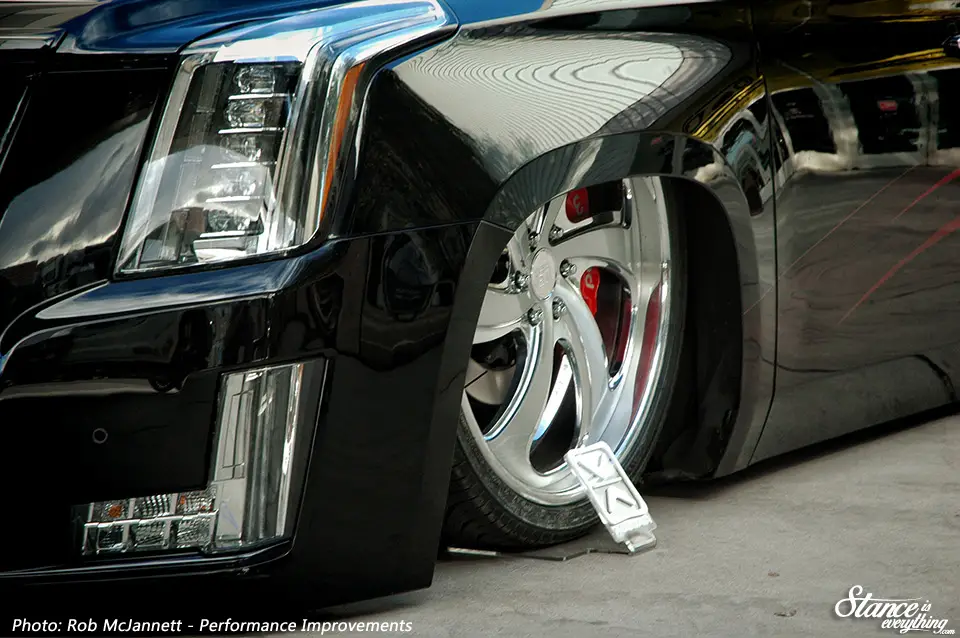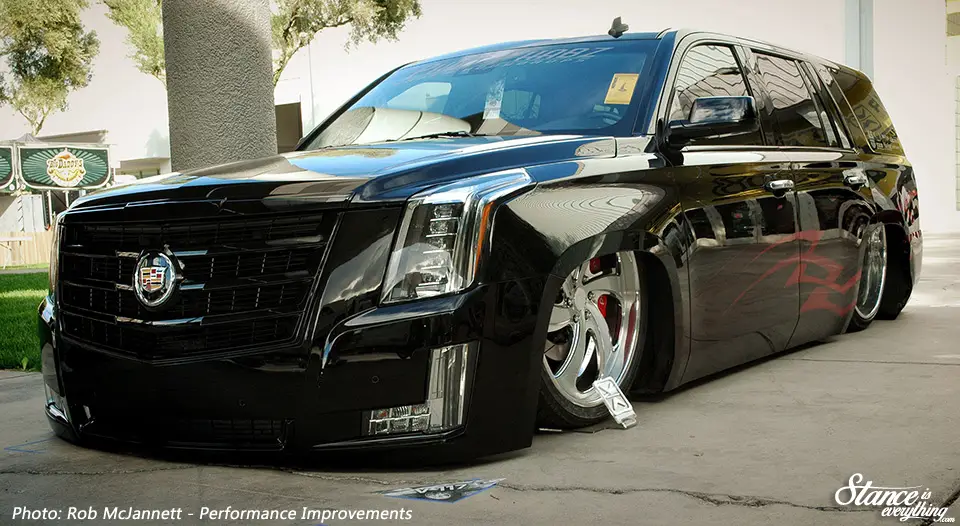 Not wanting to miss out on the craziness Performance Improvements and Stance Is Everything have teamed up once more to give you a view into the Las Vegas convention center.
Rob McJannett will be the man on the move in Las Vegas while I stay grounded back here in Canada digging up information on the cars he sends through.
Rob arrived this year on set up day this year, and one of the first vehicles that nearly ran him over was the infamous 'Stubby Bob', a shortened 1950 Ford F6 with a mid ship mounted big block Chevy V8 built by the Roadkill Garage's Dave Freiburger and Mike Finnegan.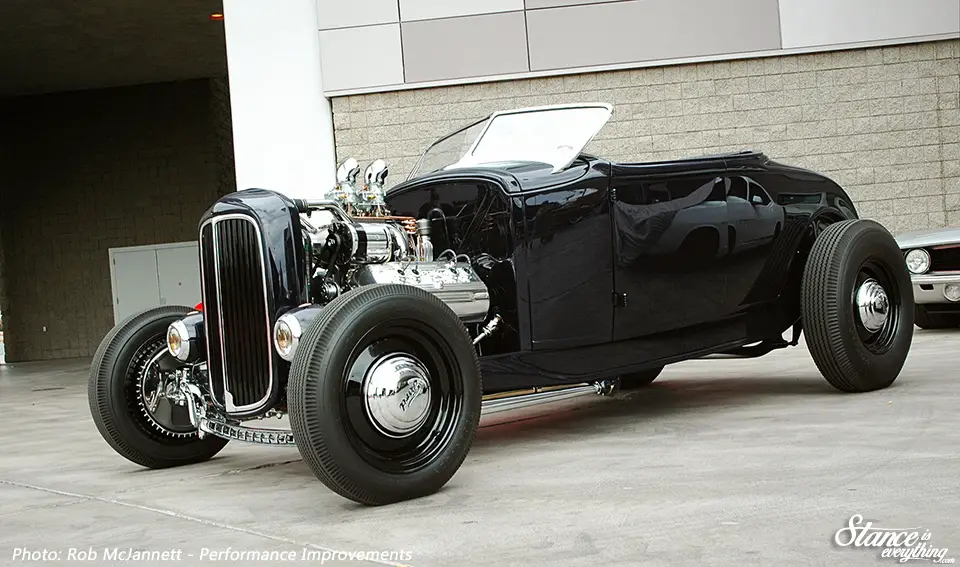 Stubby Bob wasn't the only bit of royalty Rob encountered on day one, sitting in one of my favorite areas of the show, right outside the main hall, was the 2016 Goodguys Hot Rod of the year.
Built by Brian George and Ben York of Roseville Rod & Custom this '31 Model A is a stunning a supercharged flathead‬ Ford powered hot rod that ticks off all the right traditional boxes.
It might just be my perception based on the fact that I'm not actually there, but I feel like the fender flare/over fender craze has subsided slightly at SEMA 2016 –and replaced by lifted trucks it would seem– with fewer and fewer cars using flares and wheels as their only stand out feature.
There's still a lot more coverage to come so I could be wrong, but here's hoping I'm not eating crow in a few days.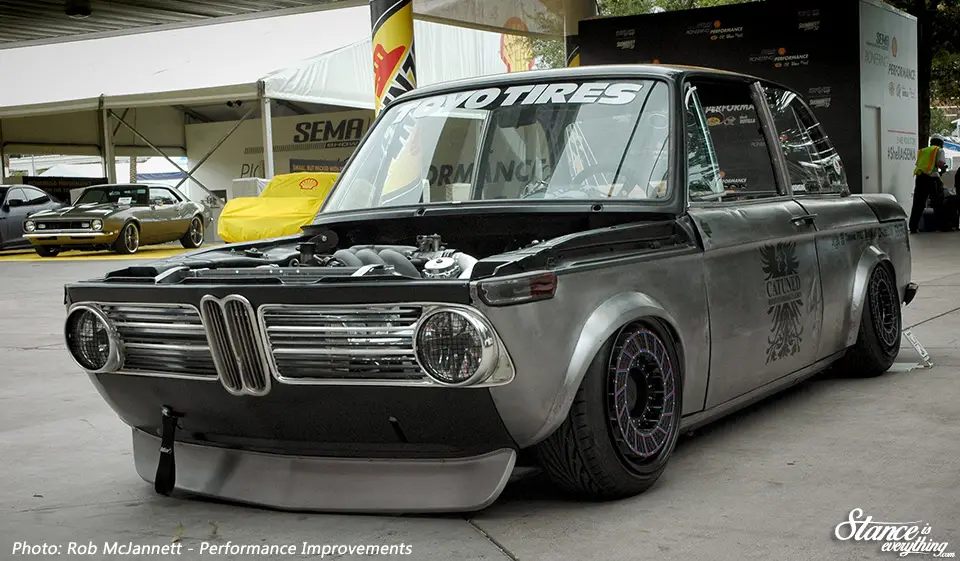 On the topic of standout it's impossible to ignore CATuned's latest project, a bagged, raw, turbo m20 powered 2002.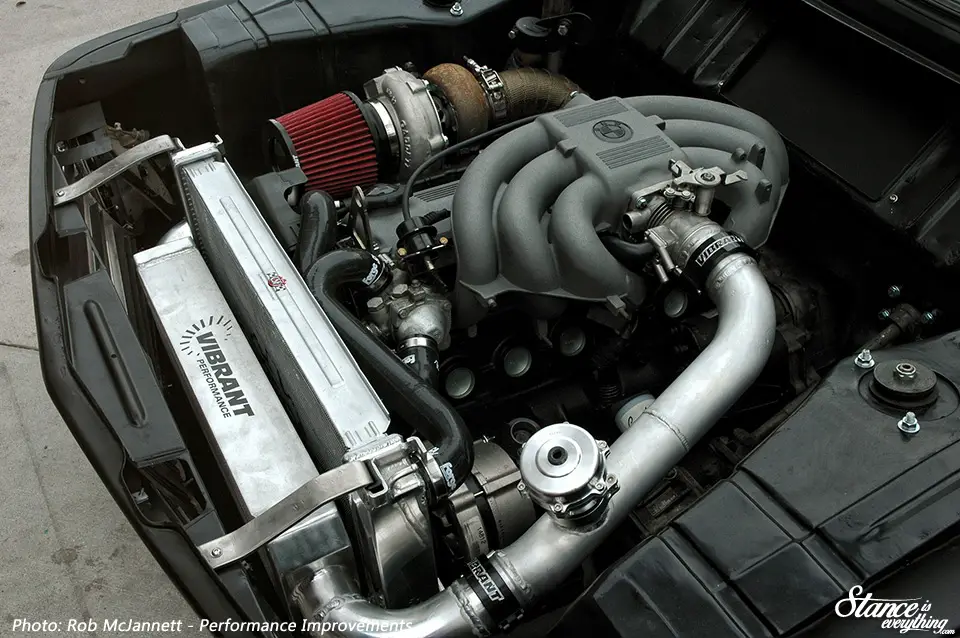 This car takes what the 2002tii started originally and enhances it in every way.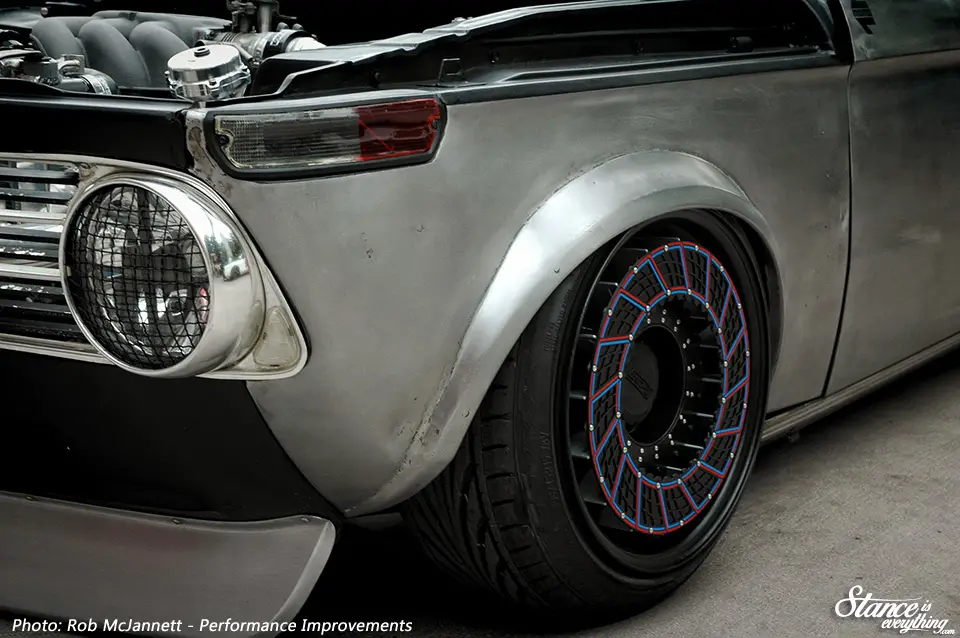 The Dlng designs turbo fan wheel covers are in-layed with what look to be Mtech colors which a nice little nod to BMW's performance division.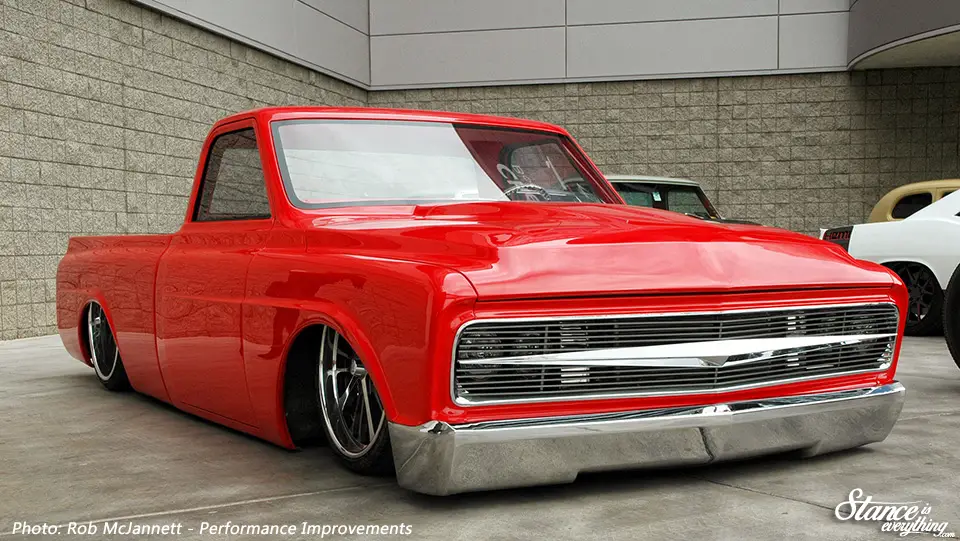 The trucks at SEMA are hands down some of  my favorite things to see because builders go all out to prove that there's a lot more to building a complete truck than putting it on bags and dragging the piss out of it (not that there's anything wrong with that of course!).
This year the show seems rammed full of great truck builds and there's one or two I'm really hopping Rob takes an extra long look at.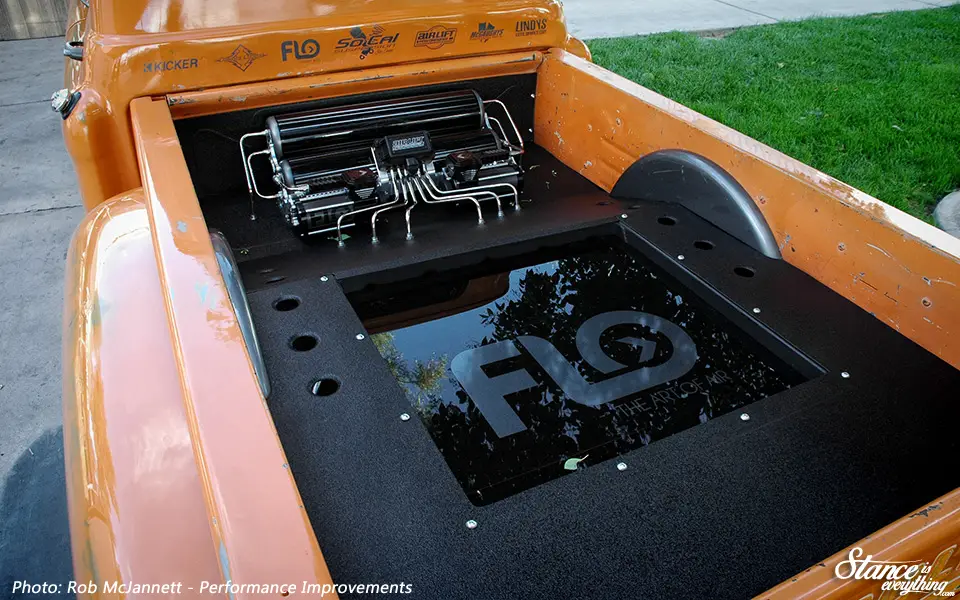 If you've been keeping an eye on air ride innovation this year than you already know that modular tanks are now a reality with Accuair and new comer Flo Airrideboth releasing different approaches to a similar idea.
Floairride and So Cal Suspension had this wicked 59 Fleetside sitting outside showing off their product installed alongside Airlift's 3H management system.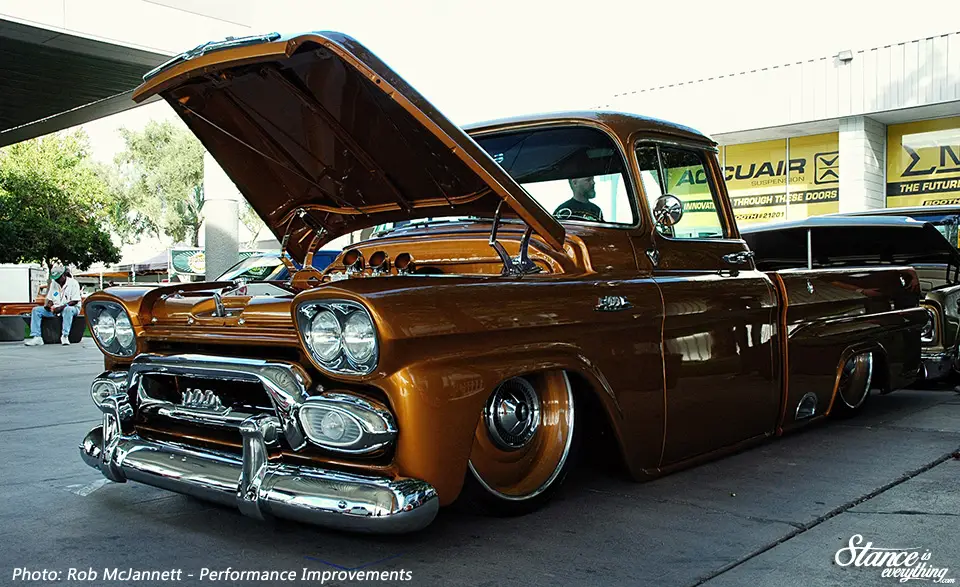 I'm fairly confident Porter Built and Del the funky truck building homosapien (aka Delmo's Speed) had a hand in getting this fleet on the ground.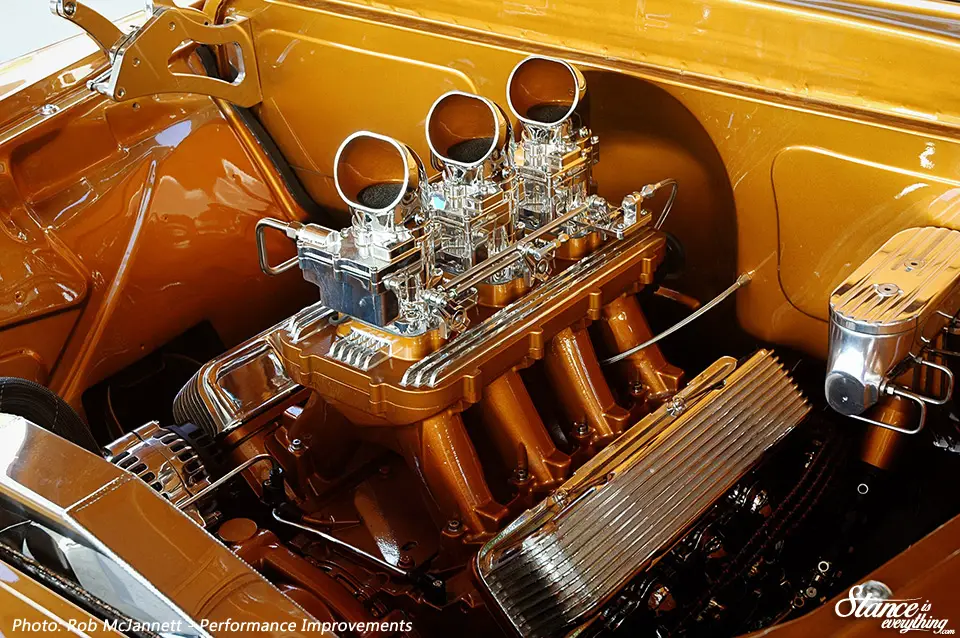 Del is a master at backdating LS series motors and this LS3 has been fit with and Autotrend EFI-2G tirppwer system on top of Holley intake. It might look carbureted but it's 100% electronic fuel injected.
This is all of course just a taste of the show as we've really not even walked into the convention center doors so stay tuned for much more to come from SEMA 2016!