SEMA is a massive show with cars from literally all over the globe so Canadian builds are not all that uncommon, but even still I always feel a sense of National pride when I see a Canadian prominently displayed. That's why the first 'SEMA Showstopper' of 2016 hails from Alberta.
Built as part of a 'Rat Rod Build Off' competition where teams from the USA, The United Kingdom and Canada squared off this car actually drove all 2200km from Alberta to Vegas for the show, which is no small feat considering how close some people cut SEMA builds.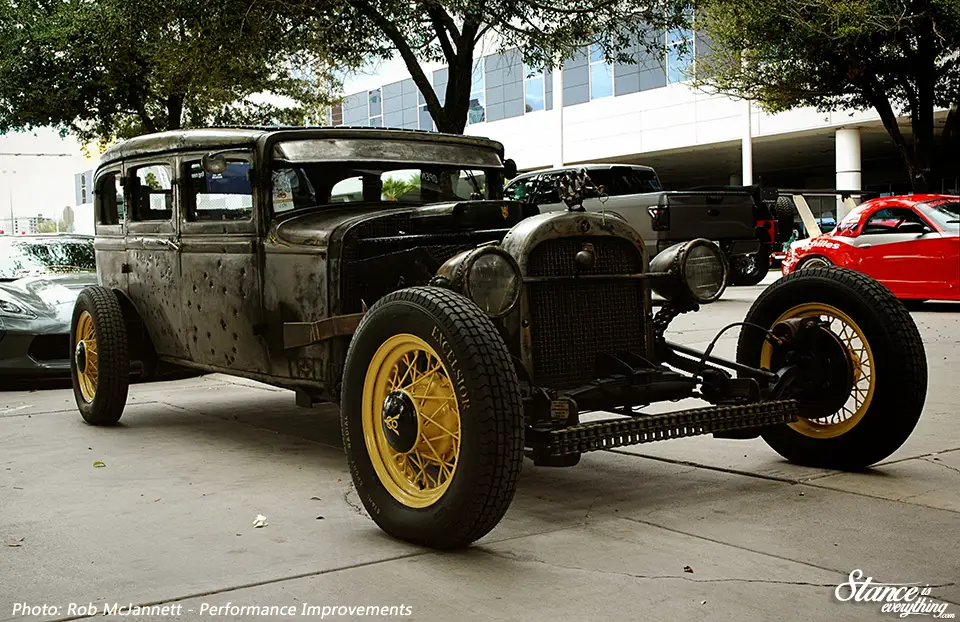 The body of this car is originally a 28 Dodge sedan that has been chopped, striped of its paint and shot full of holes before being channeled over the frame.
The frame actually doubles as the air tank which surprised me considering how it is sitting in the photo.
With this build Gasoline Alley wanted to show that a Rat doesn't mean lack of care or creativity so they slid in lots of unique styling ques here and there including copious amounts of munition and a skeletal hand pulling the pin out of a grenade.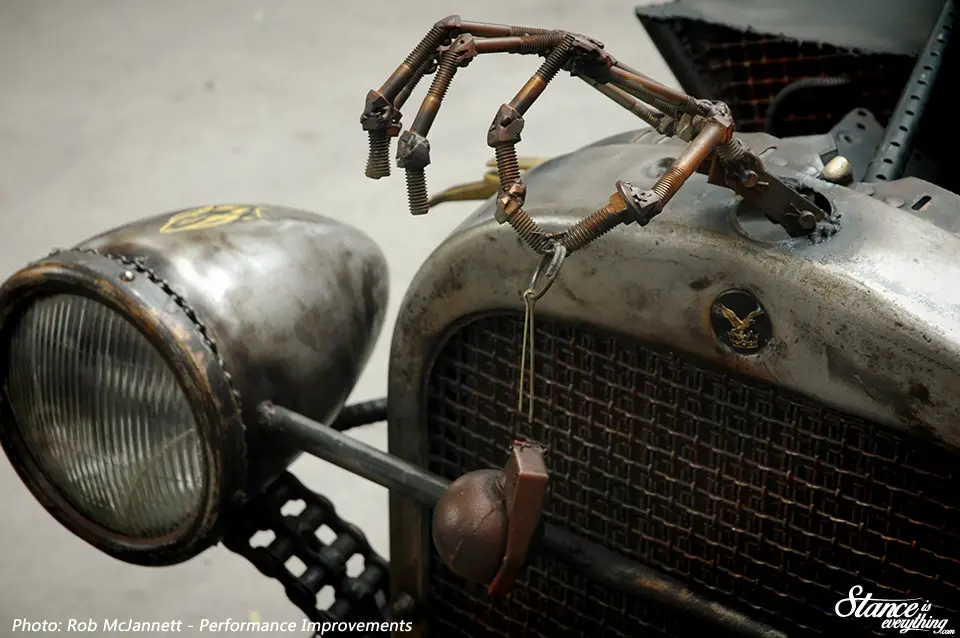 The v8 motor, transmission, and a few other components come from a donor Chevy truck and all of the parts have been fittingly dressed down, weathered and customized to match up with the vehicles over all aesthetic.
I don't know if the winner of the build off has been announced quite yet but when they are I assume it will be posted on ratrodbuildoff.com until then Go team Canada!