Let's face it, you all knew at least one truck was going to get a SEMA Showstopper post from this year's show and with a number of trucks to choose from I selected one that stood out for being so subtle.
I know that is  somewhat of a contradictory statement so allow me to explain.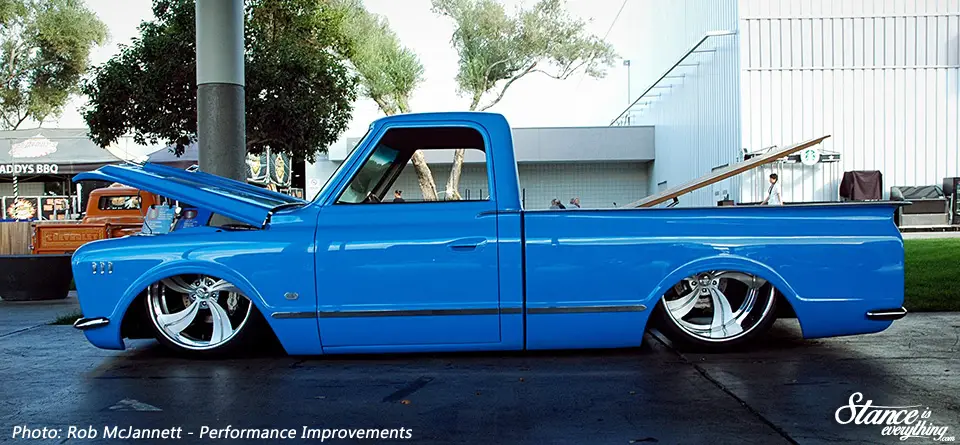 At first glance this bagged and bodied '72 captures your eye simply because of how low it is, and as a whole the truck just looks 'clean' over all, almost untouched other than the obvious ride height adjustments.
However the more you look at it the more you start to notice that the body has actually been modified fairly significantly. There are louvers in the front fender, the late-model door handles, and a curious body line that travels from the bed into the cab.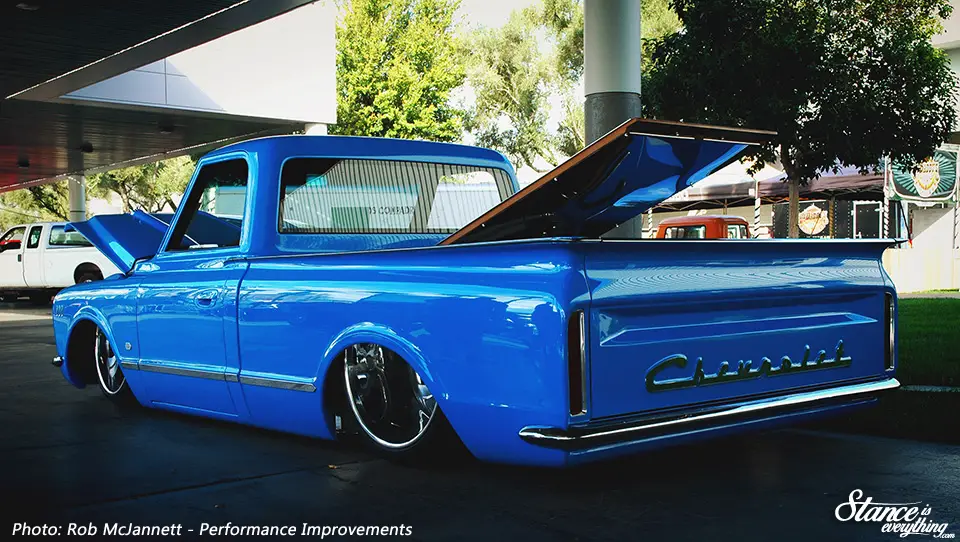 That body line, which isn't there on stock C10s, comes from the bed which has had fins from a '59 Impala integrated into it. Helping drive home the 50s styling cues is the lettering on the tailgate.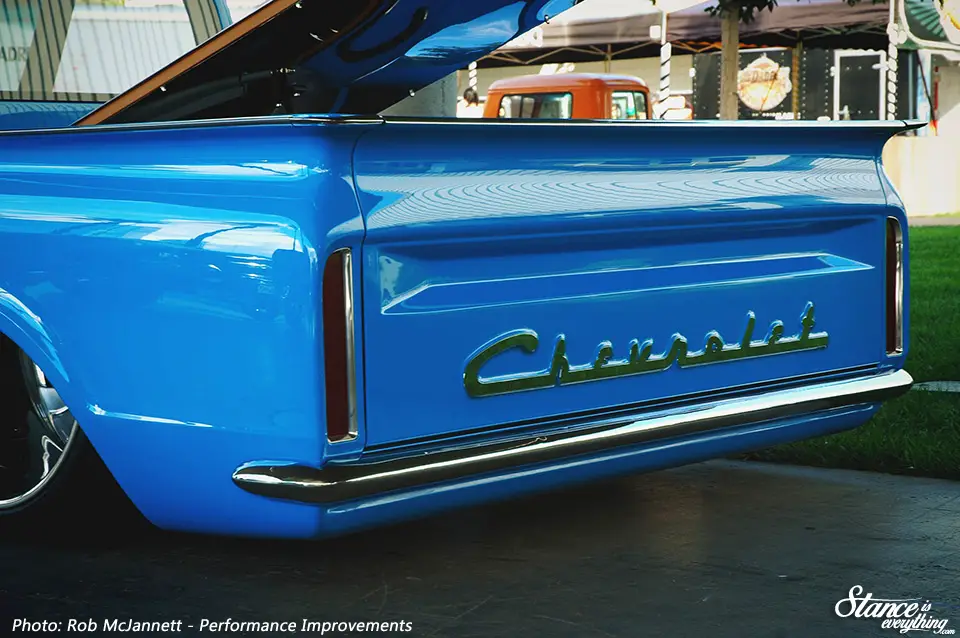 The front and rear bumpers have also been changed and were sourced from a Camaro, again subtle changes but the smaller units really work out great with the truck as do the integrated hood bullets.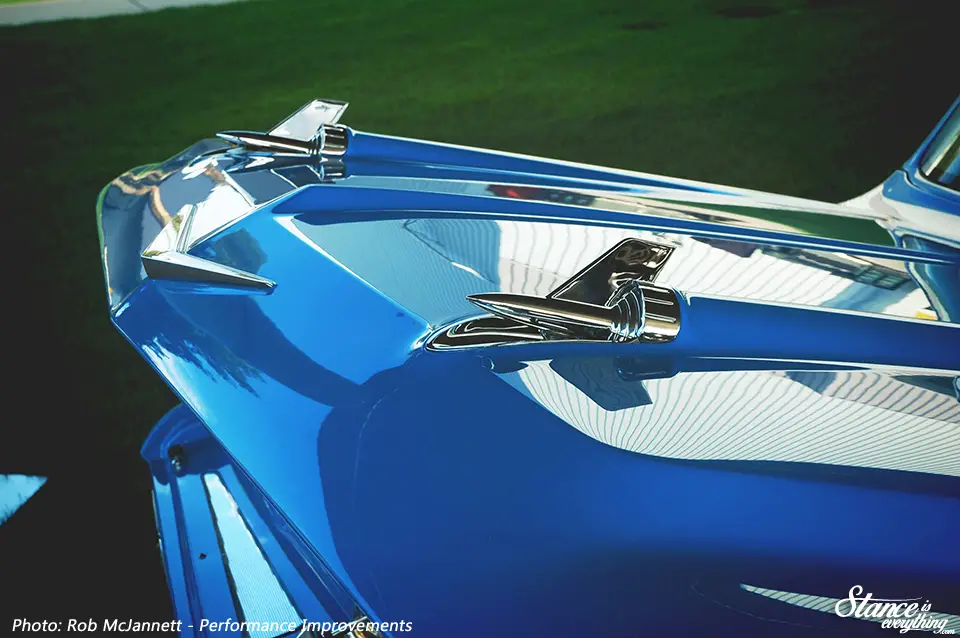 The truck rides on a BC fab chopping block frame and suspension and skates on 24×10 and 24x15s which actually don't look out-of-place considering their measurements.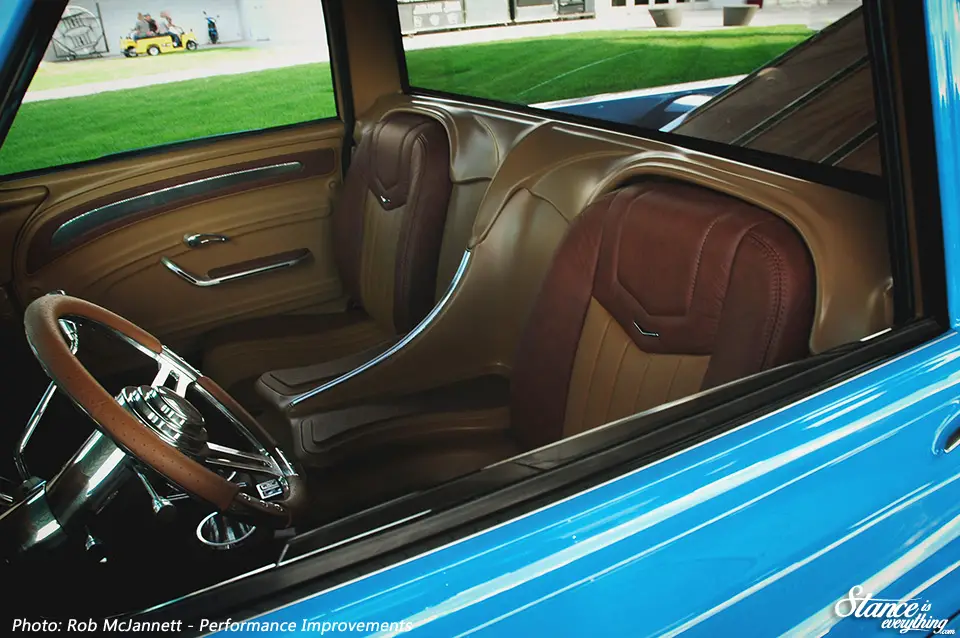 The interior is also of course done to the nines with various shades of brown leather and billet aluminum adornments. While I don't have any pictures I have it on good authority that the truck is LS powered to boot.
Such a great looking truck, the builder –Air Art in Oklahoma– did an outstanding job blending old with new and hopefully the owner gets to enjoy it for year's to come.