Open minded function over form fans I thank you for continuing to read this site even though most of the time function takes the third row back seat to cars that value looks over performance.
The divide between the two is usually considerable when it comes to vehicles at shows, but year after year the Optima Ultimate Street Car Invitational (OUSCI) cars prove that it doesn't have to be.
Hat tip to whoever decided lining an alley at SEMA with the OUSCI competitive field was a good idea because it is easily one of my favorite portions of the SEMA show.
Don't get me wrong the entirety of SEMA is pretty awesome, but many of the cars are not functional during the show and often vanish into the ether, or worse are crushed, before they ever really reach their full potential.
Not OUSCI cars however, they hit the track immediately after sitting on display for a week to do what they do best, tear up the track.
OUSCI cars are expected to be street legal, and points are deducted for modifications done that prevent that, so these cars are typically easier for the general public to relate to than some of the all out race cars that sit in front of vendor booths.
OUSCI cars are also judged on aesthetics, to a degree, which is why many of them look as well as they perform.
Take Mike Dusold's Camaro, a few years ago his car was an all out track weapon that lacked a few visual refinements, of late he's taken the time to transform the car into something that is still a monster on the track, but can also hold its own at any show.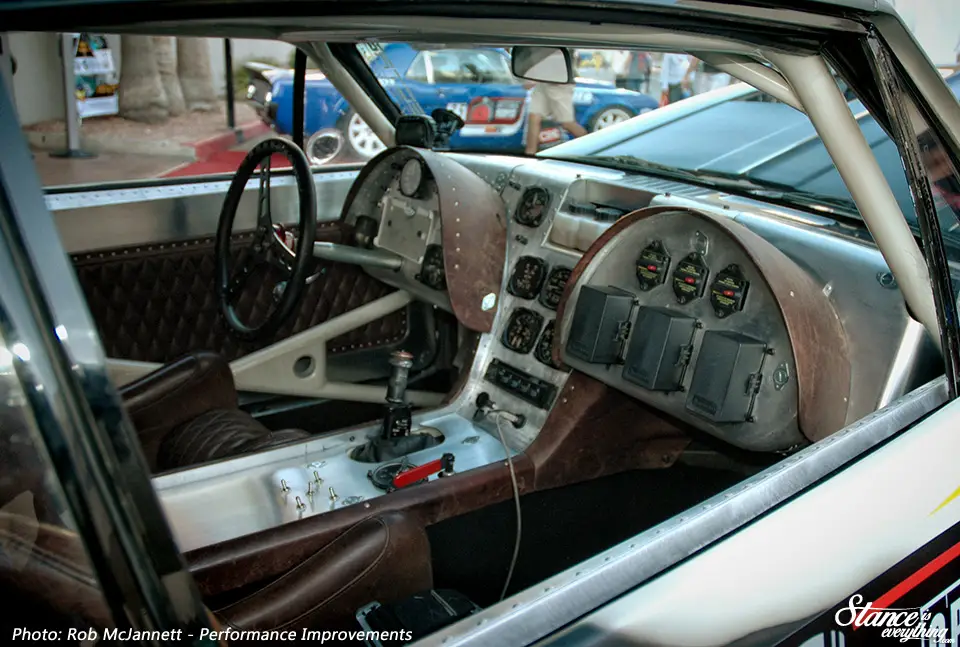 Under the skin of the car has a complete tube chassis and the interior, while stripped down from stock, isn't bare bones but rather done in a fighter jet style to match the exterior.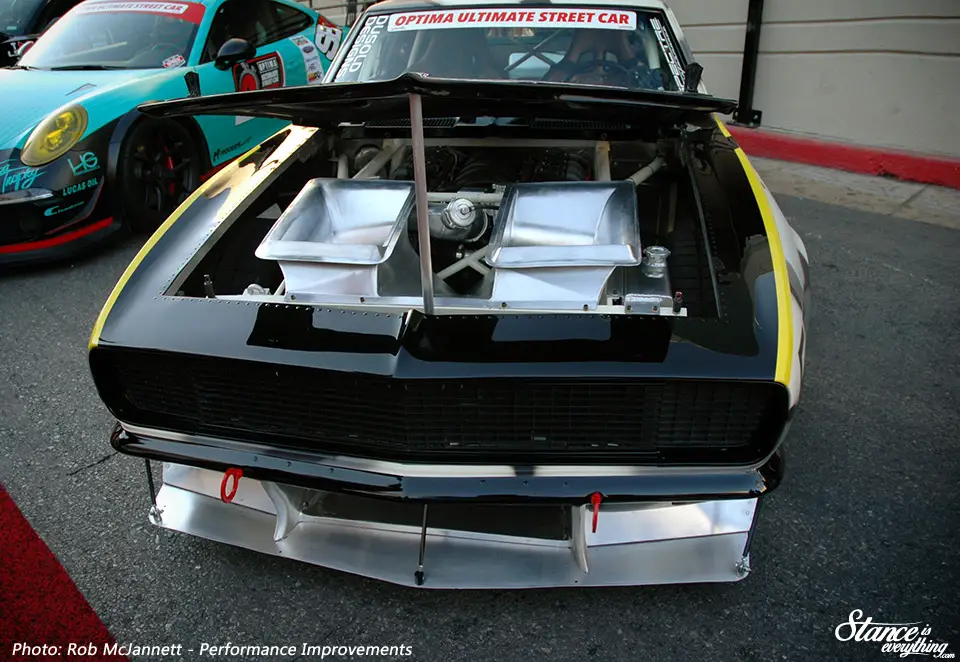 Pop the hood and there's no dryer duct work our haphazard sheet metal used to direct air to the twin turbos hung off the side of the LS7, but rather carefully formed symmetrical aluminum units.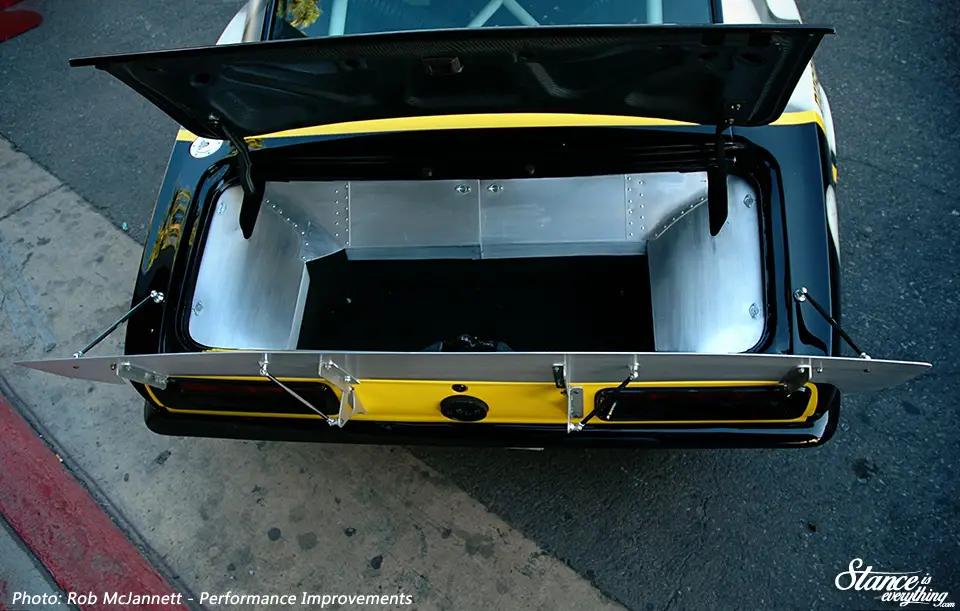 Even the trunk has been lined with aluminum, with each panel held in with Dzus fasteners for quick removal. The extra mile traveled to build an entirely cohesive car is why so many people like myself enjoy this part of the show.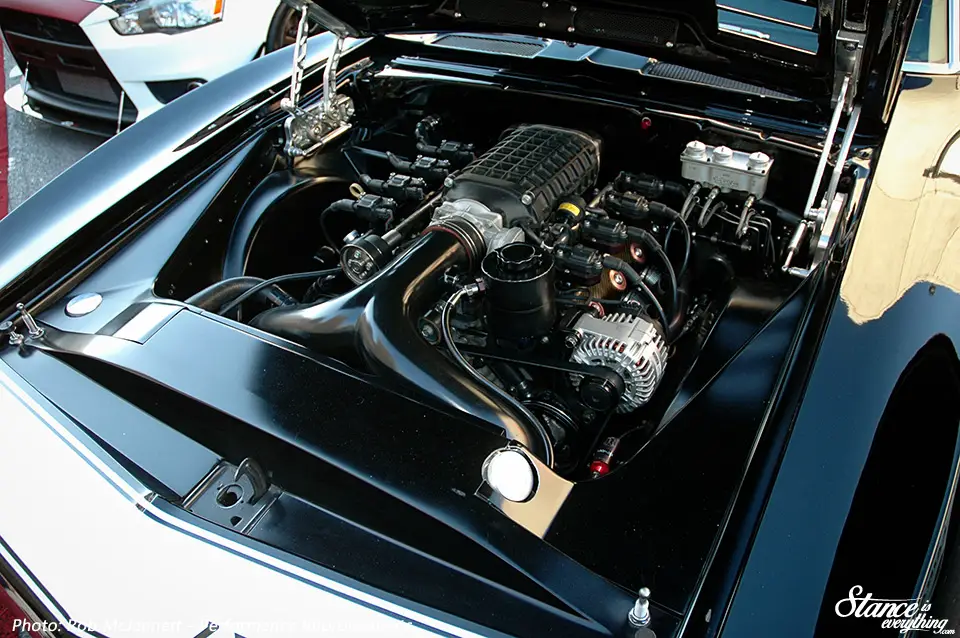 LS power is a recurring theme in the OUSCI with more than a few cars turning to Chevrolet's stout V8, the LS2 and 3 motors seem to be the go-tos.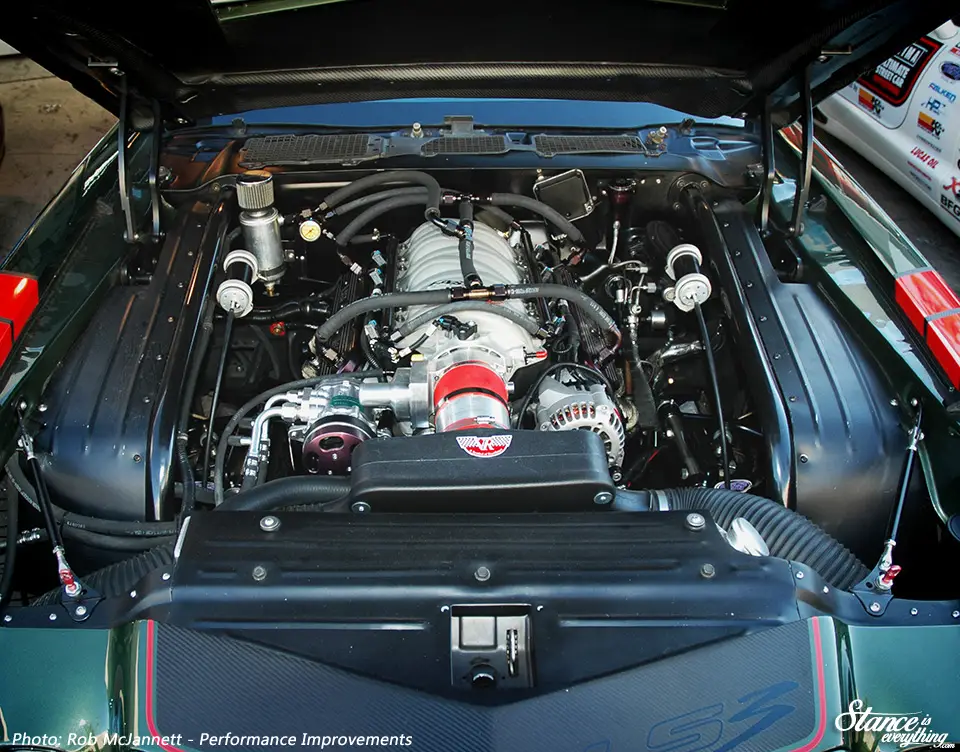 The ridiculously awesome C10-R also runs an LS motor, a 500+ LS in fact, and was one of my favorite vehicles from my last trip in 2014.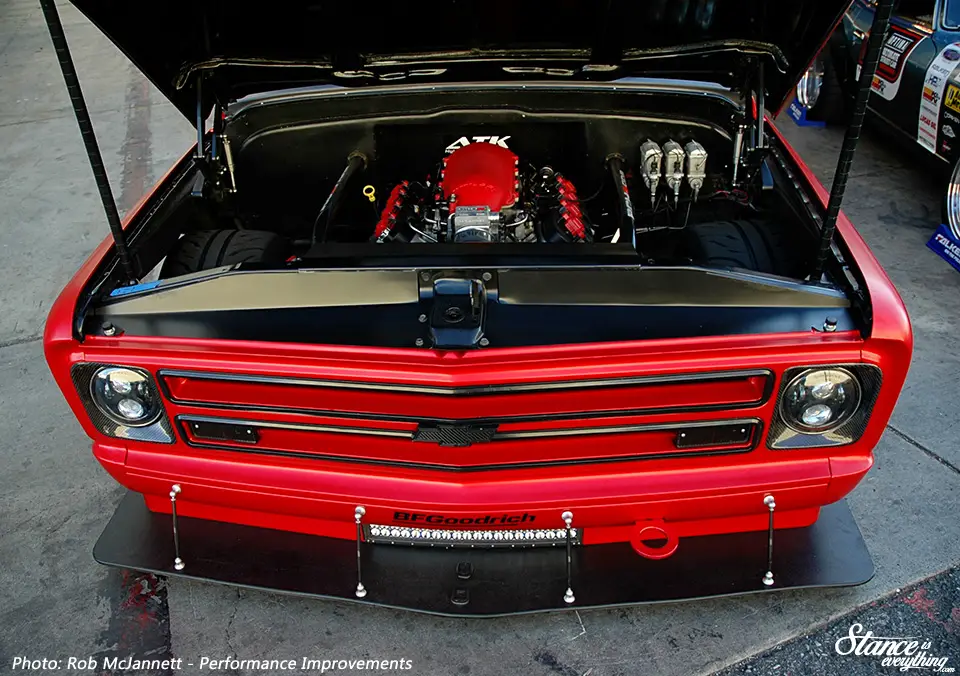 It looks like the father daughter duo has continued to refine the truck over the years making it better at each showing.
Taking a look inside reveals the teams humorous nature in their motivational messages left to themselves. A little levity never hurt anyone and its nice to see some personality creeping in.
Corvettes make up a significant portion of the OUSCI field with four Vettes finishing top then and a 2003 Z06 sitting in the number one spot.
If you can believe it the '72 above was originally built in just 48 hours and is now known as the 48 hour Corvette.
Driven by Chris Smith the Lingenfelter LS7 –aka a 21k beast of a crate motor– powered car ended up a top 20 finisher in this year's event.
Robert DeuPree's '09 runs a pretty trick individual throttle body set up with unique intake plenums and an exposed window to view the linkage.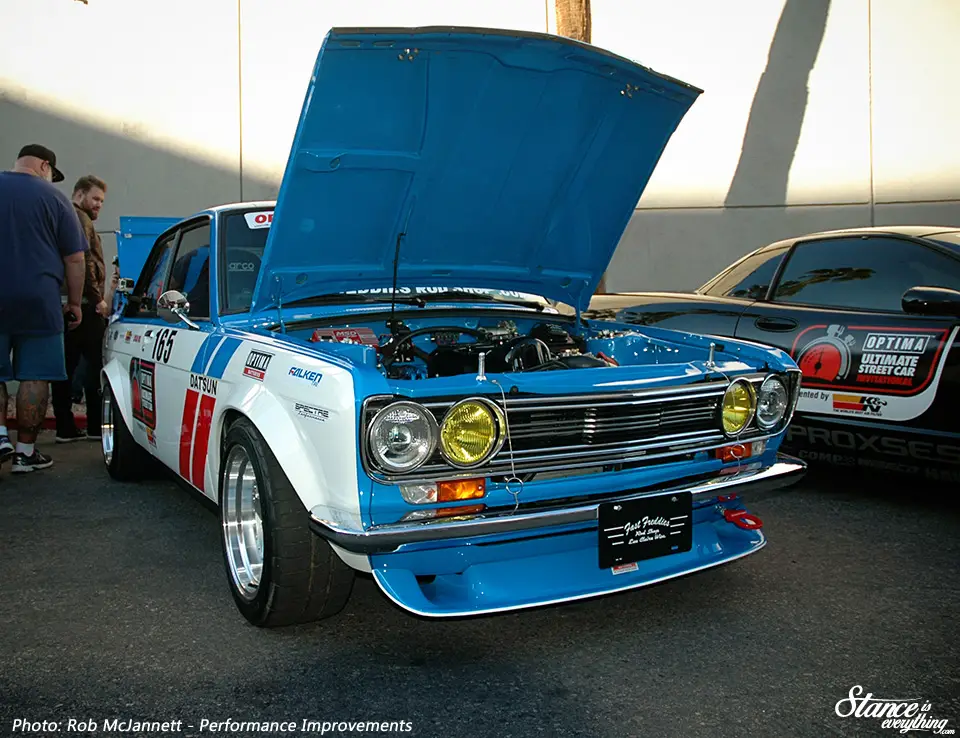 Though mostly a domestic affair a few imports slithered their way in, most notably two classic Datsun/Nissans.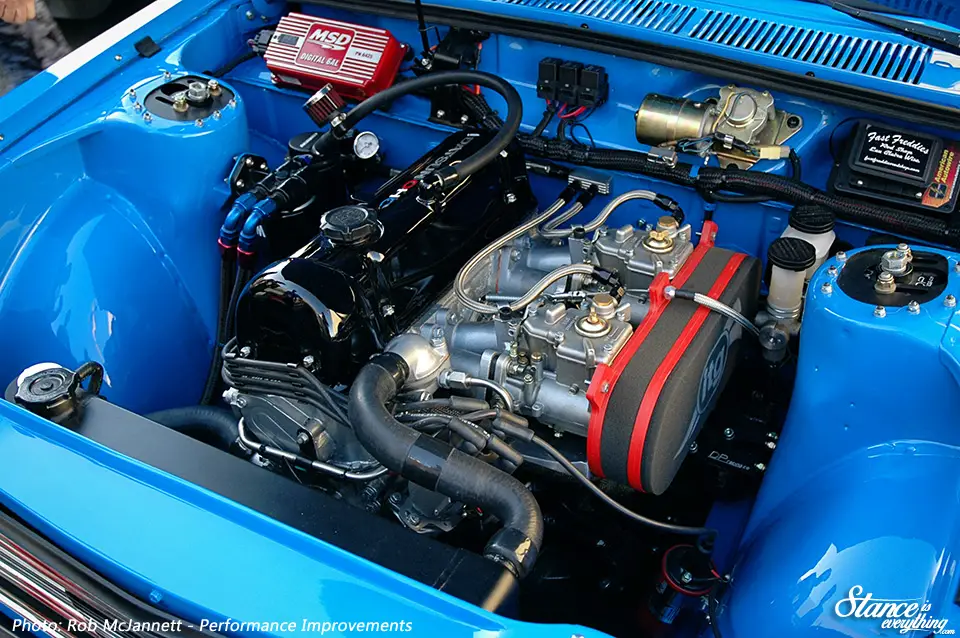 John Nelson's 510 is a thing of beauty and still runs carbed Datsun power under hood. The bay might not be shaved and tucked like a show car but the wiring and paint underneath is certainly show worthy.
The outside is properly refined as well and I really like the wing supports, very nice custom pieces.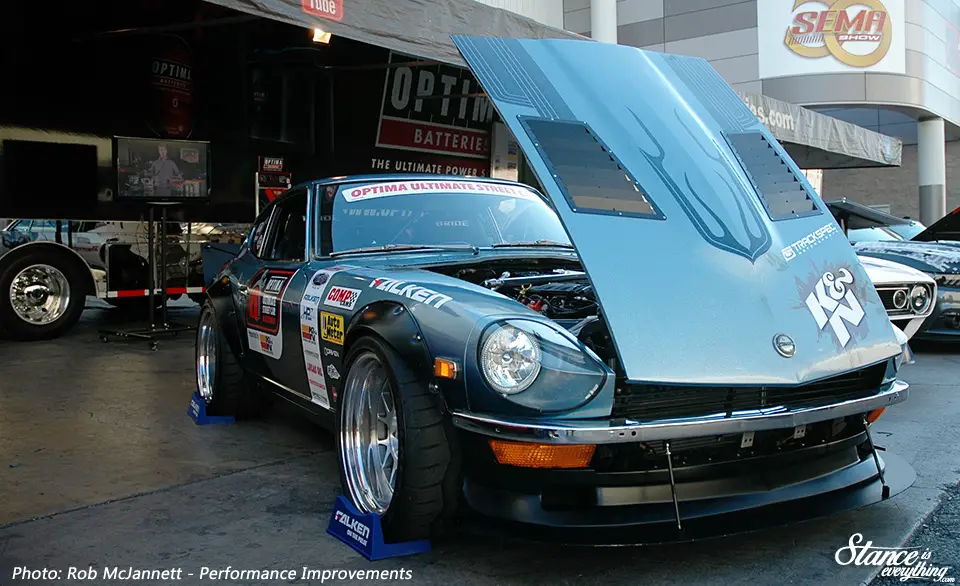 More a fan of Zs? How about David Carrolls '570z'. Why 570?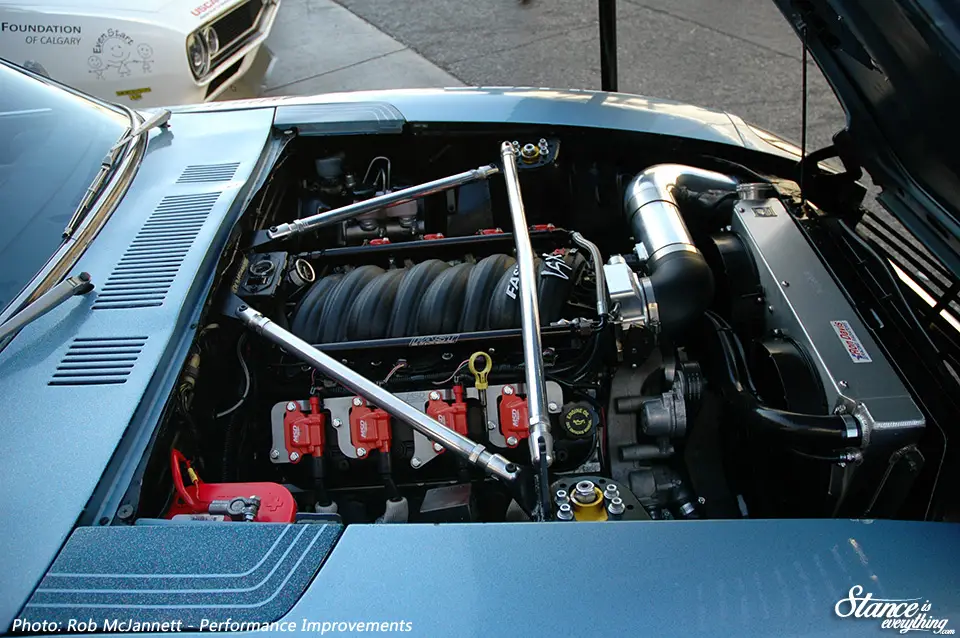 Well thanks to a Tilden Motorsports LS3 this car puts down 540 whp and 500 ft/lbs of torque.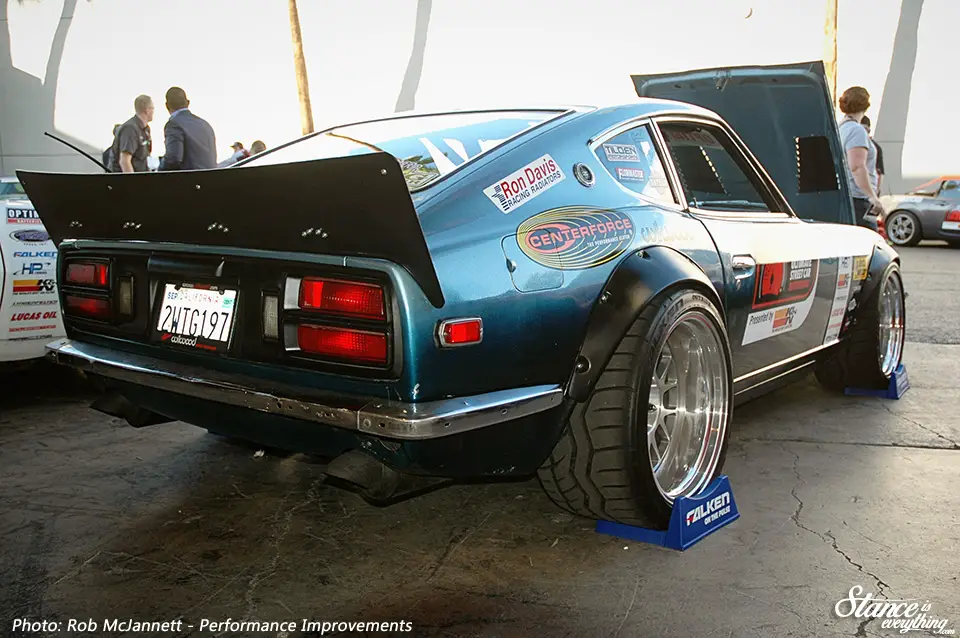 All that power needs to make it to the ground so this car wears 315s in the rear, and 315s up front as well to keep it going where it needs to be.
Filing flares to the brim is a calling card of OUSCI vehicles as seen here with Mike Maier's 66 Mustang.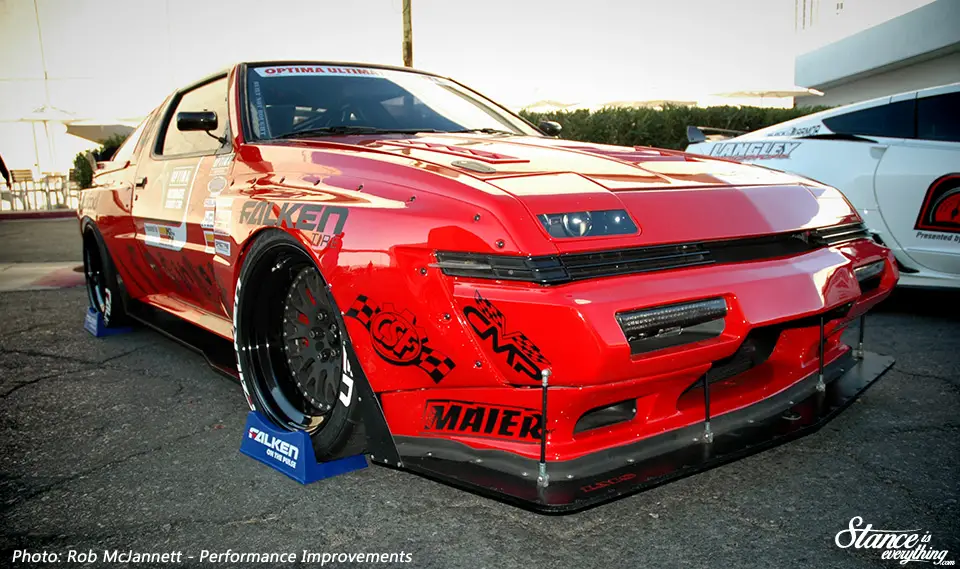 The car I am going to finish this post out with is no stranger to this site, as I've posted it a handful of times, John Lazorack the III's Chrysler Conquest.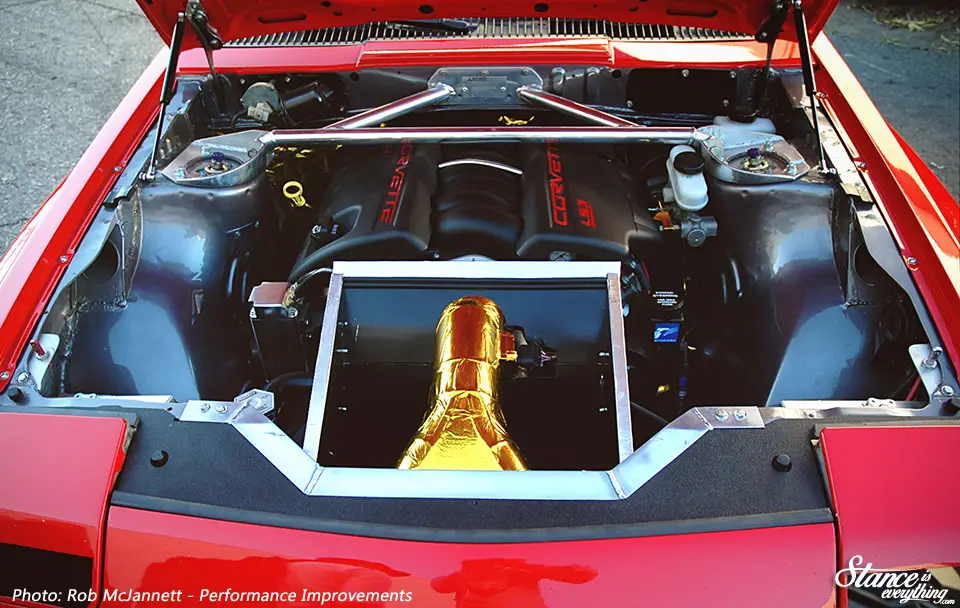 Unquestionably the best Conquest ever built this LS3 powered car is the result of years of trial, error, and learning by its owner.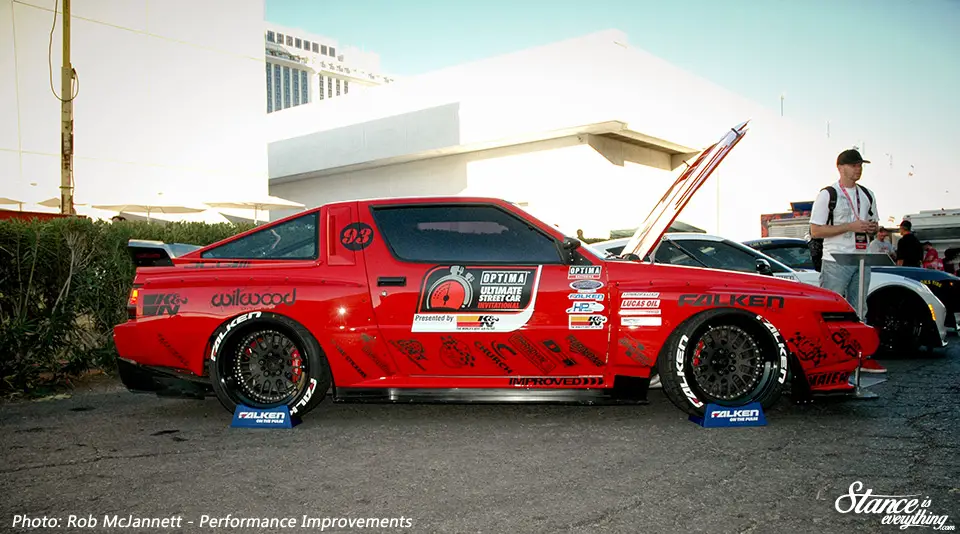 Based on everything I've read this car looks, sounds, and drives fantastic and this year John finished 12th overall, if I had to make a short list of ten cars that make me absolutely regret my choice of staying grounded here in Toronto this year this car would be one.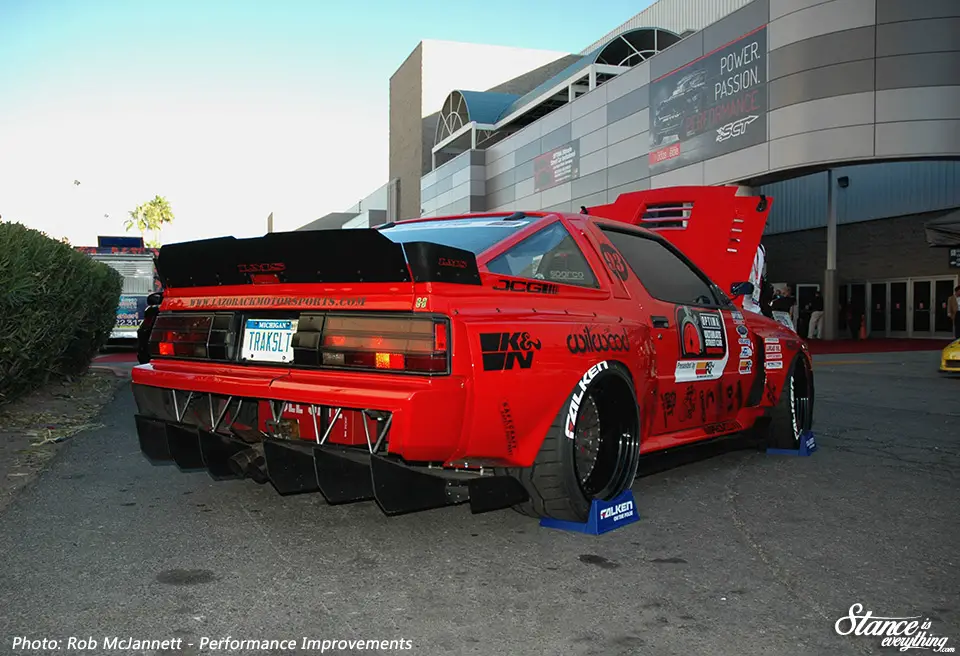 Much more SEMA to come this week as the usual weekly ceremonies take a back seat to keeping the coverage rolling!