If you follow Stance Is Everything on Facebook or Instagram you've already seen a photo or two of this car which seemingly appeared out of nowhere in Barrie Ontario.
This project, which is being built by steel fabricator Kyle Scaife is, or was, a sad for itself '67 before the metal started to come off.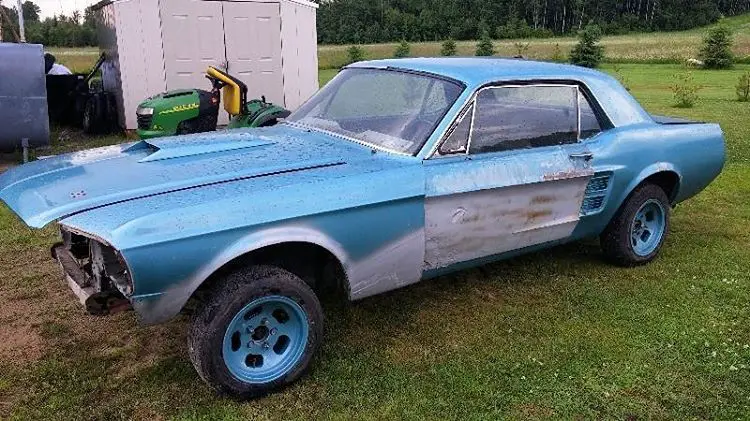 Far from a pristine car Kyle, with what looks to be help from a few other people at his shop, quickly wasted no time removing a significant amount of rusted metal from the chassis which actually included most of its structure.
Looking at the progress photos is a harsh reminder that rust around here really doesn't play around.
From there he drew up a plan for the car, that is quite clearly heavily influenced by the Hoonicorn which is of course not a bad thing.
It's at this point where, if you were not already offended as a purist by the removal of a lot of what makes this car a Mustang and the roof chop, things get really interesting.
Instead of using Mustang under-pinings, or building a chassis from the ground up, Kyle intends to use the guts of a C5 under the Mustang "shell".
At this point the C5 donor has been slid under the modified body and they are embarking on the long task of stitching everything together to make it a functional car.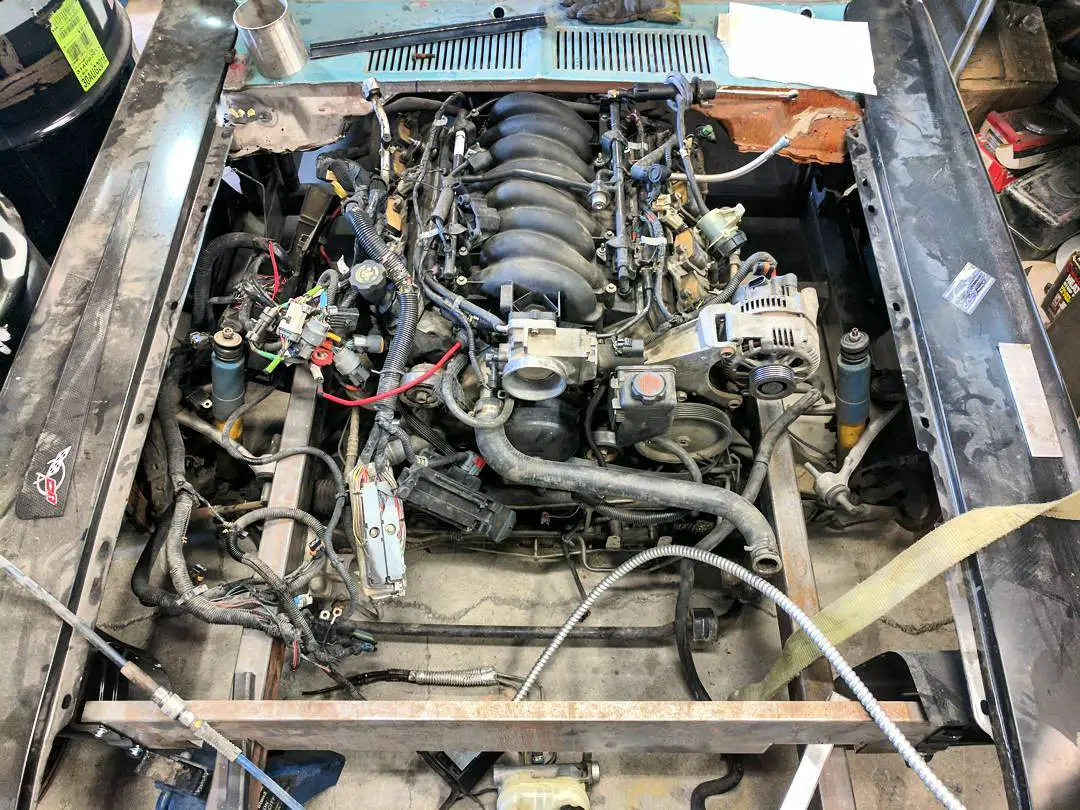 As one would expect the LS motor isn't going anywhere, and all that room might be taken up by a pair of turbos after the car is running.
The goals for this build are a car capable of both the street and track and you can follow the build on Instagram via @mustangkyle.