I'm pretty sure I can count the number of Volvo P1800s I've seen in person on one hand, perhaps even two fingers, and zero of those two have been on air.
Thankfully the internet seems capable of producing darn near anything on air ride including the P1800.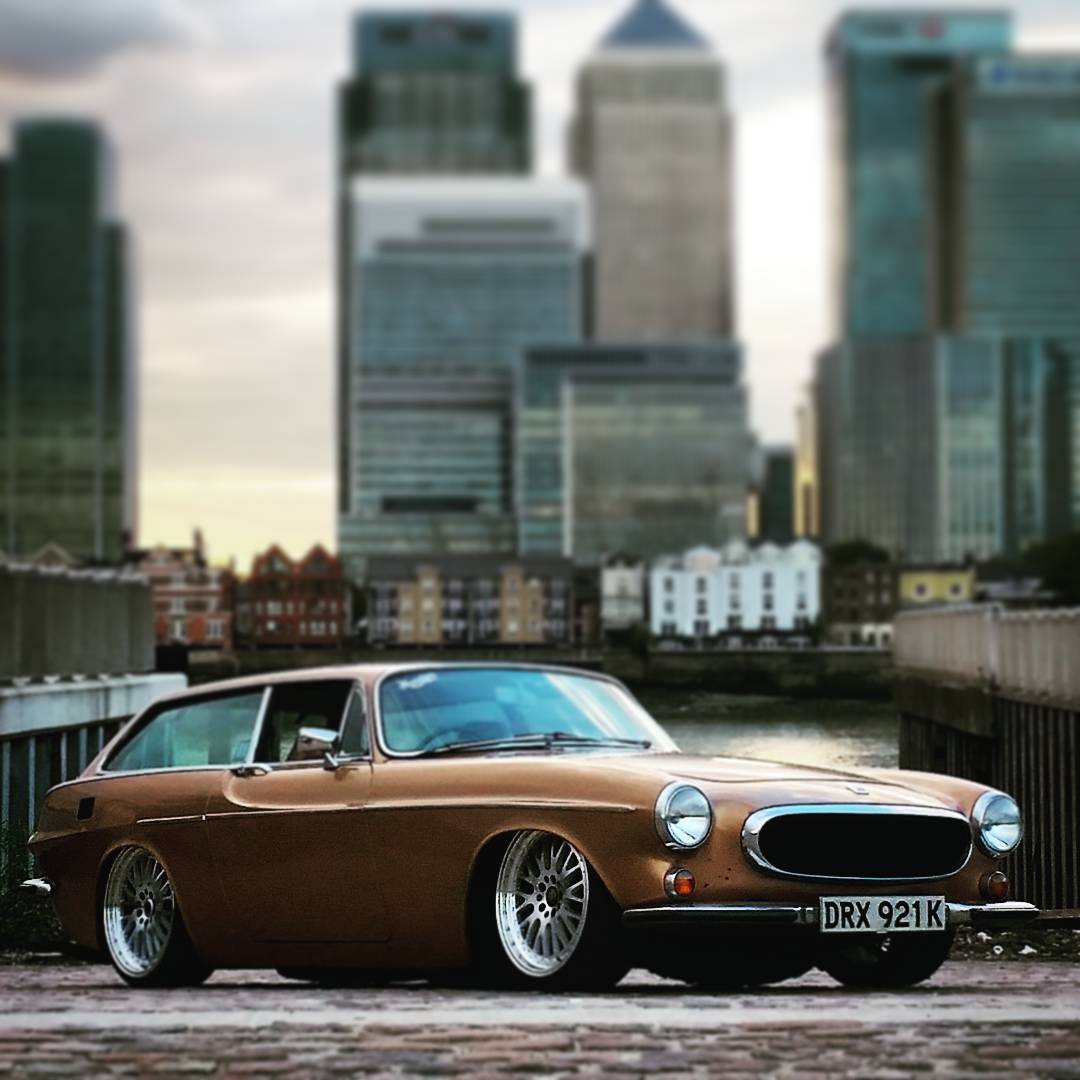 Known as the Mustard Mouse this particular P1800 is a '76 shooting brake model that the owner Nick is using as a project car for his company 3dprintuk
Being such a unique car Nick has opted to only modify it in ways that are reversible, which means the body has stayed stock including the original golden color it rolled off the assembly line with.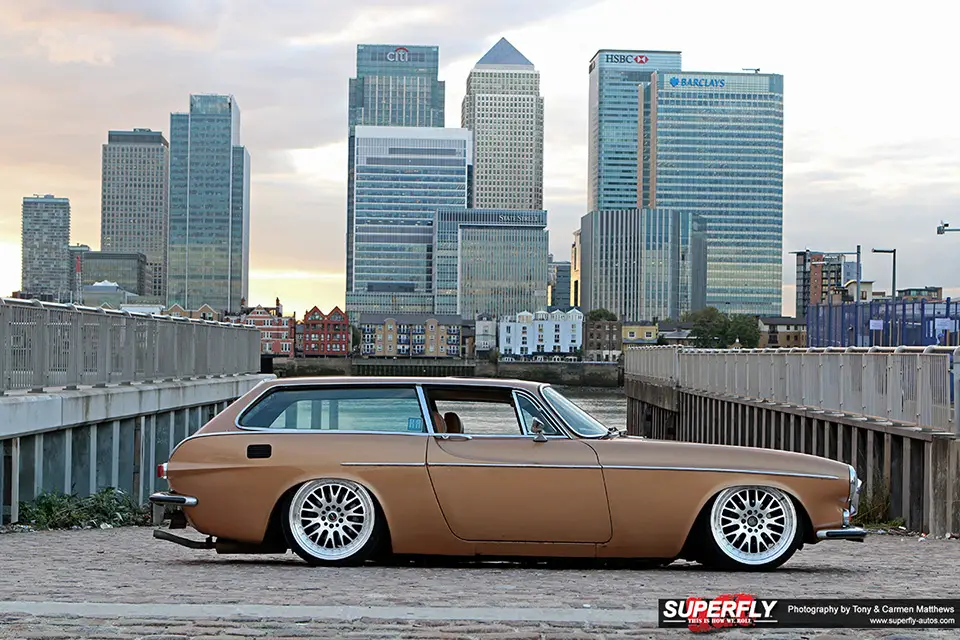 There's no denying that the resulting "wheels and a drop" aesthetic works with this car, being so unique, and with it closer to the ground it looks as though the roof has been chopped even though its standard height.
The relaxed pillars all around give the car a real laid back look about it and I bet it looks pretty cool riding Cali (nose up).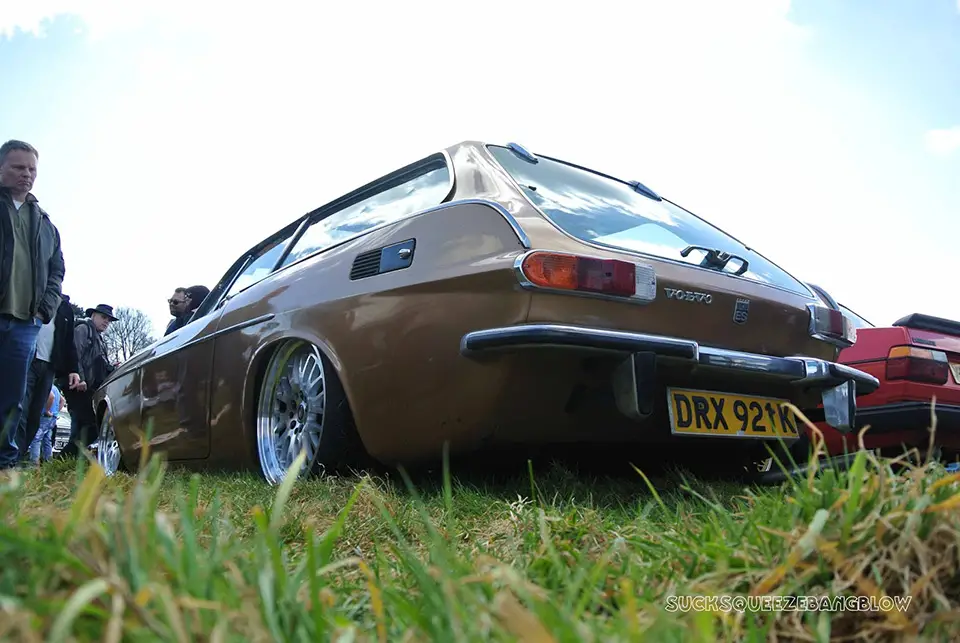 The wheels tucked up in the wheels are indeed fake splits, but before you nay-sayers take away points keep in mind that it probably isn't all that easy to find wheels that would suit this car.
Additionally the owner says in his feature on Superfly-autos.com that he did try to get some original design wire wheels but it didn't pan out (I'd love to see this on wires!) .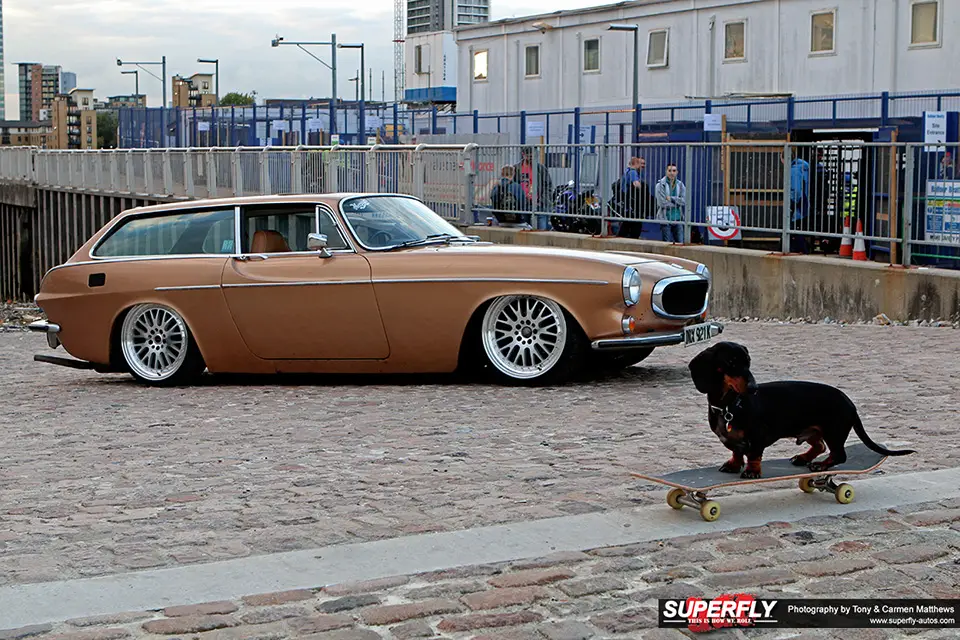 The Mustard Mouse is a cool little car and if you want to read more about it checkout the aforementioned feature on Superfly Autos and this quick post on Suck Squeeze Bang Blow.
Be sure to give @3dprintuk a follow as well.