As I rounded the final corner on Kohler Road towards Toronto Motorsports Park Cayuga, 'It's Been A Long Time' cued up on my car stereo.
A classic DJ Premier produced track is always appropriate, but it was especially fitting this day because it had indeed been a long time since I'd personally attended a Canadian Sport Compact Series event. Been a long time also applies to how long CSCS has been in operation, fifteen years as of 2017.
Keeping a multi faceted event like this running for fifteen years is no small feat, and it is one that the organizers of CSCS are rightfully proud of.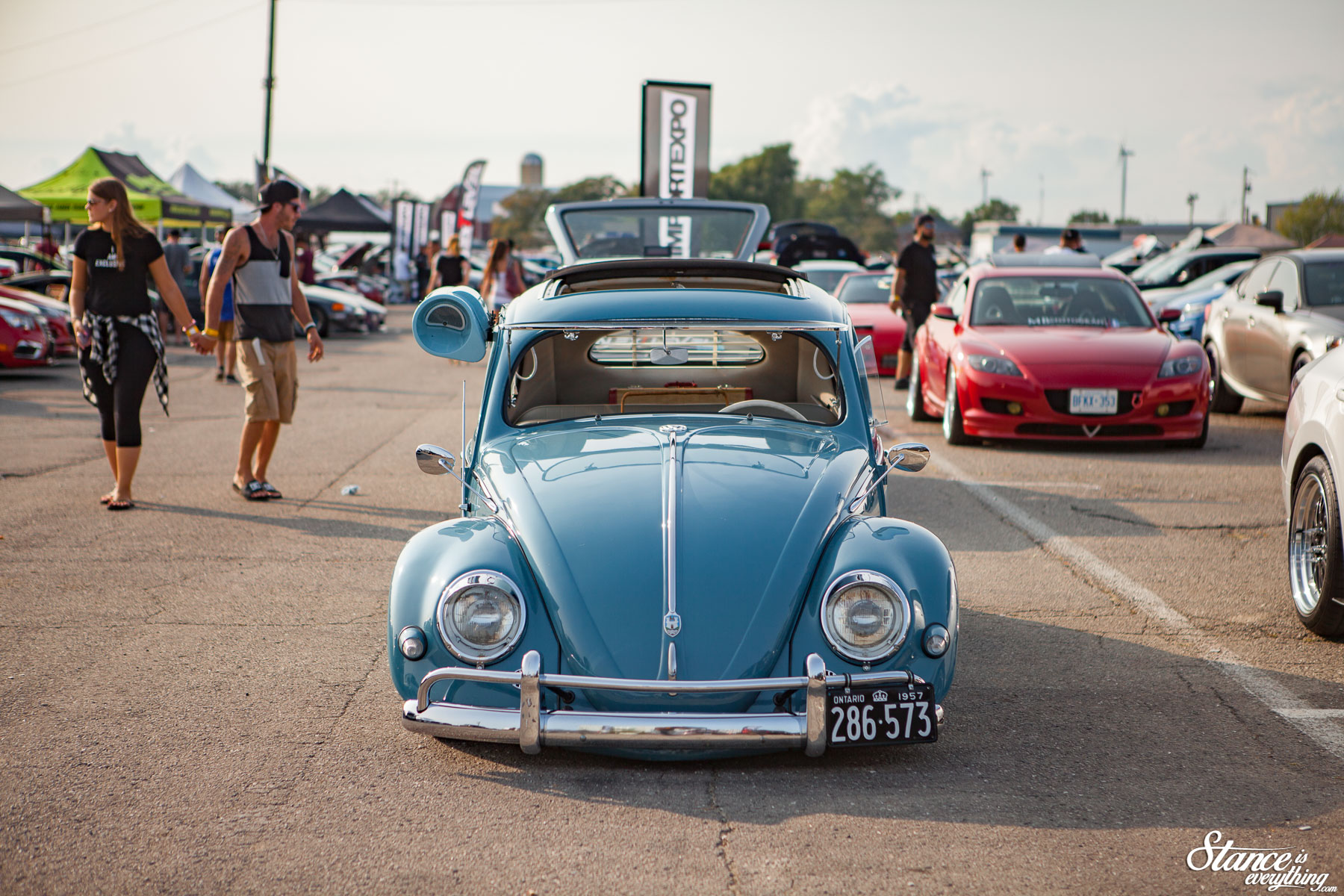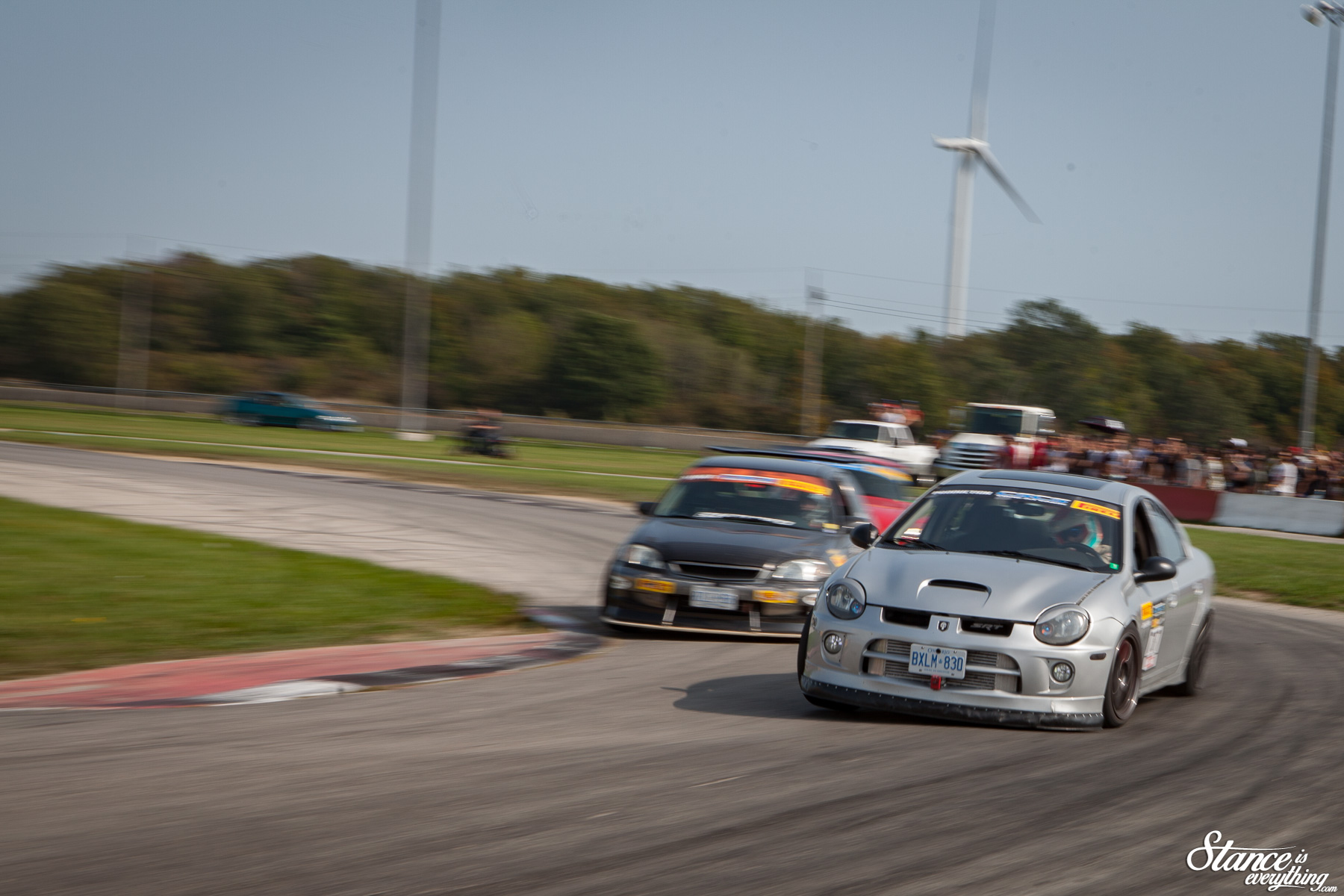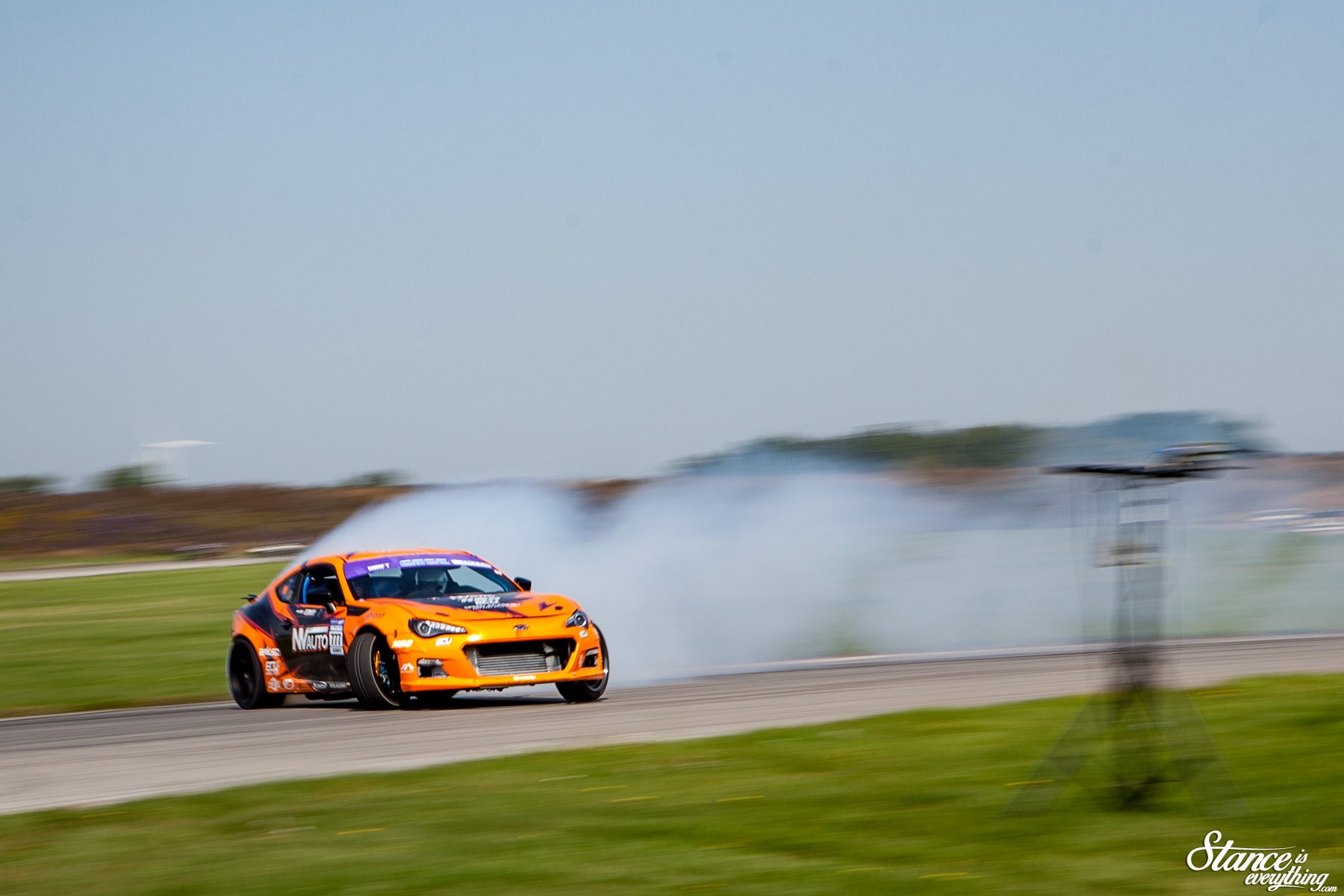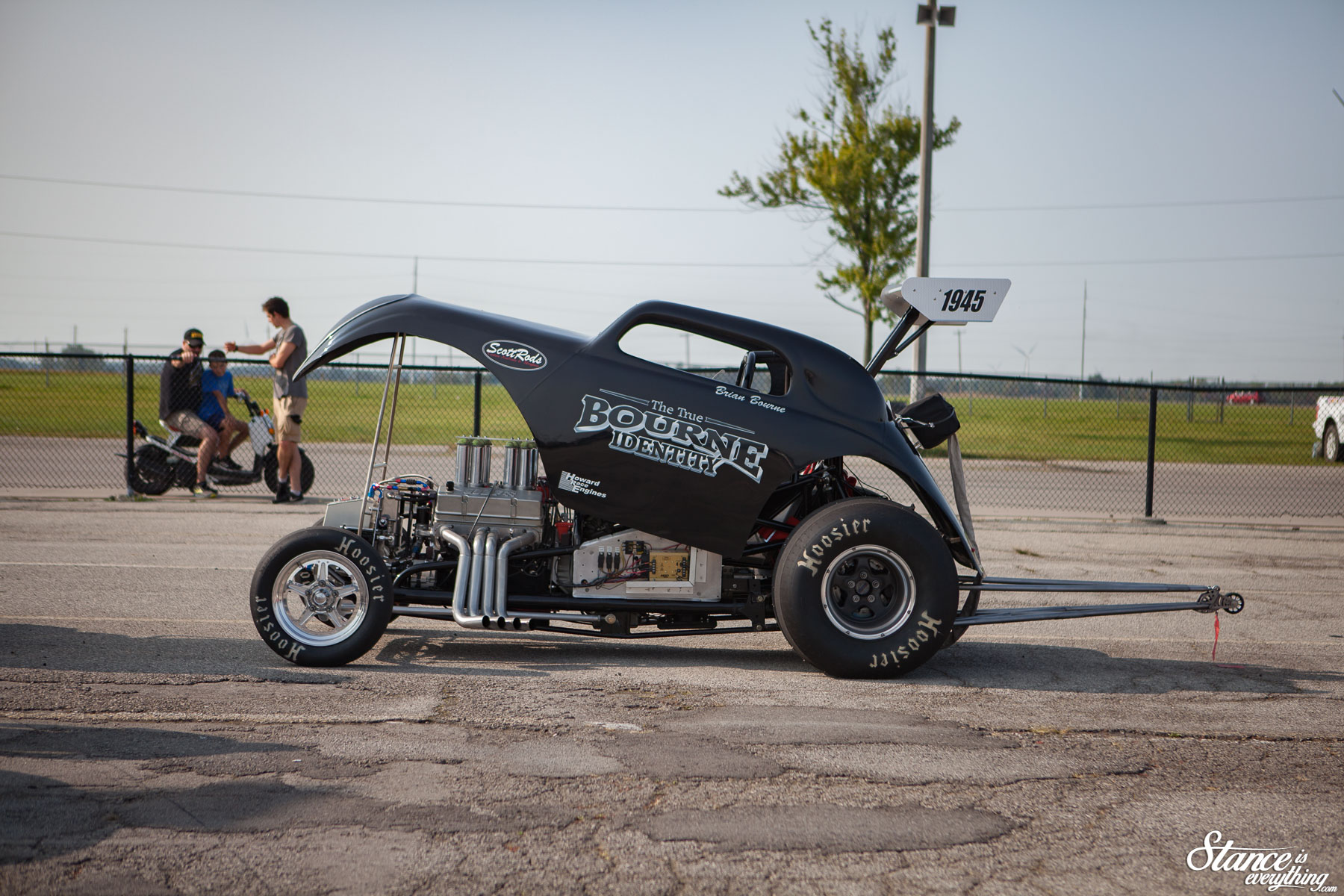 The event staff, many of whom have been around since day one, remember the humble beginnings of the event and shared anecdotes of those early days on the mic throughout the day.
Starting with little more than a stop watch, a pop up tent and house speakers it's taken a lot of hard work and dedication to grow the series into what it has become today.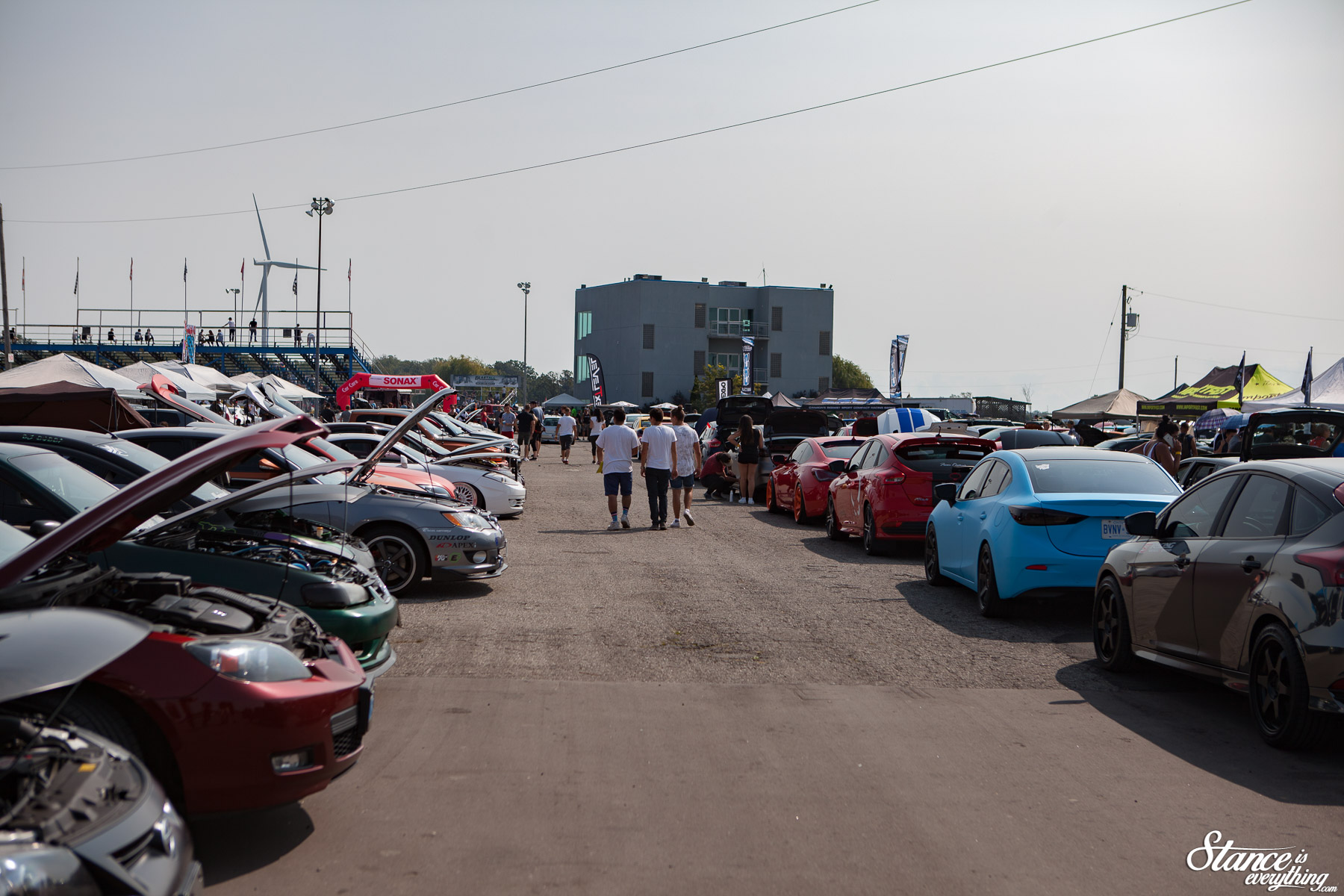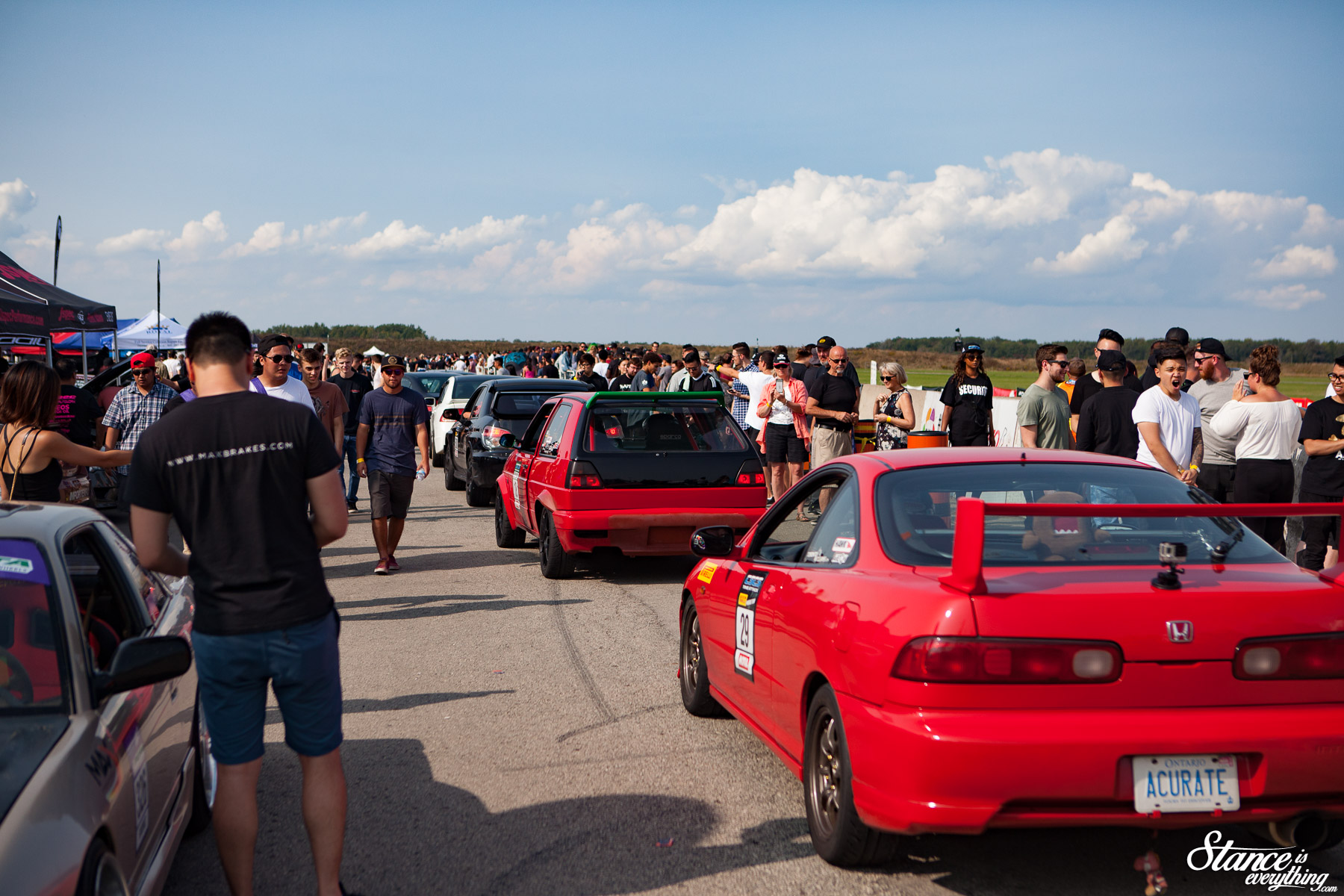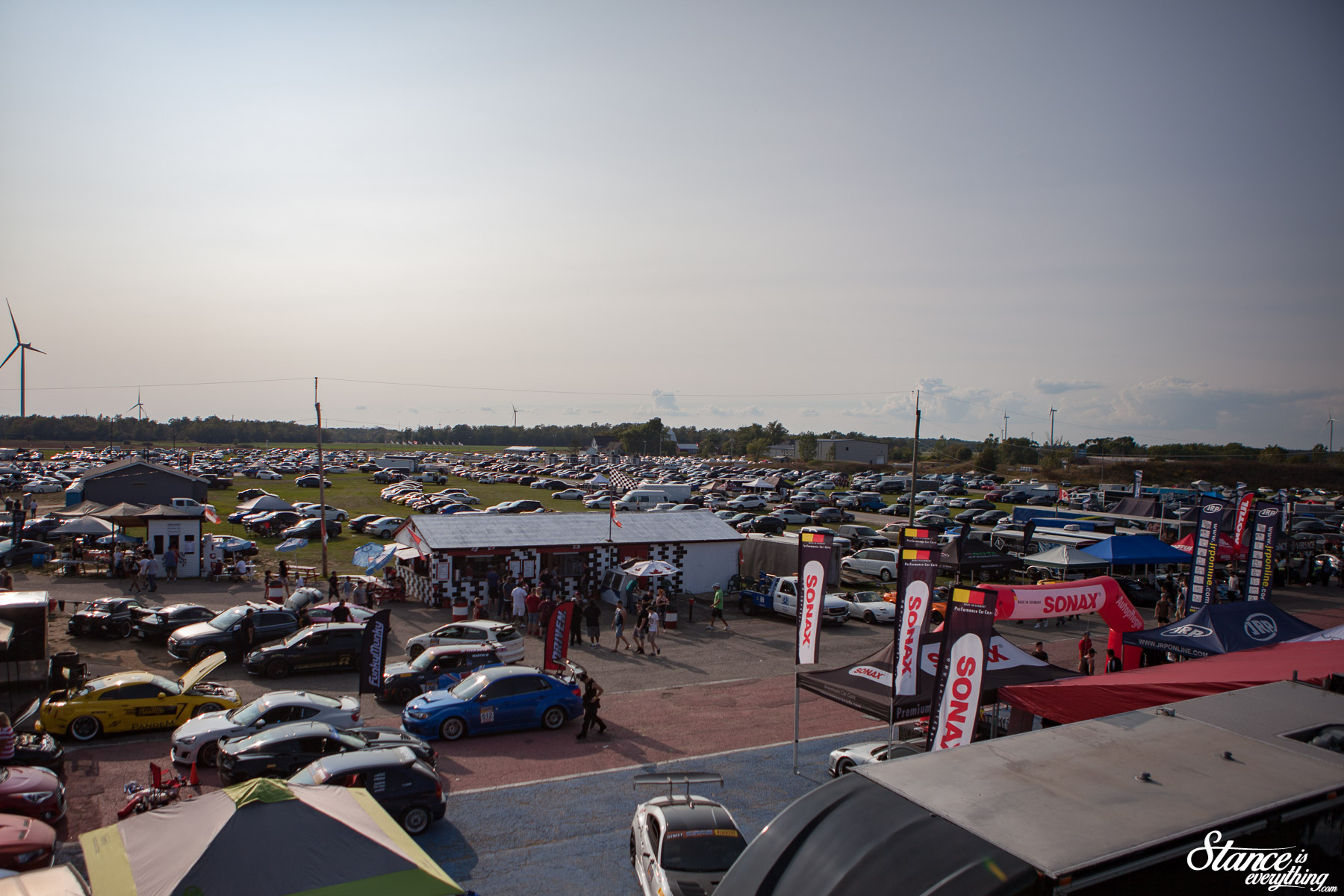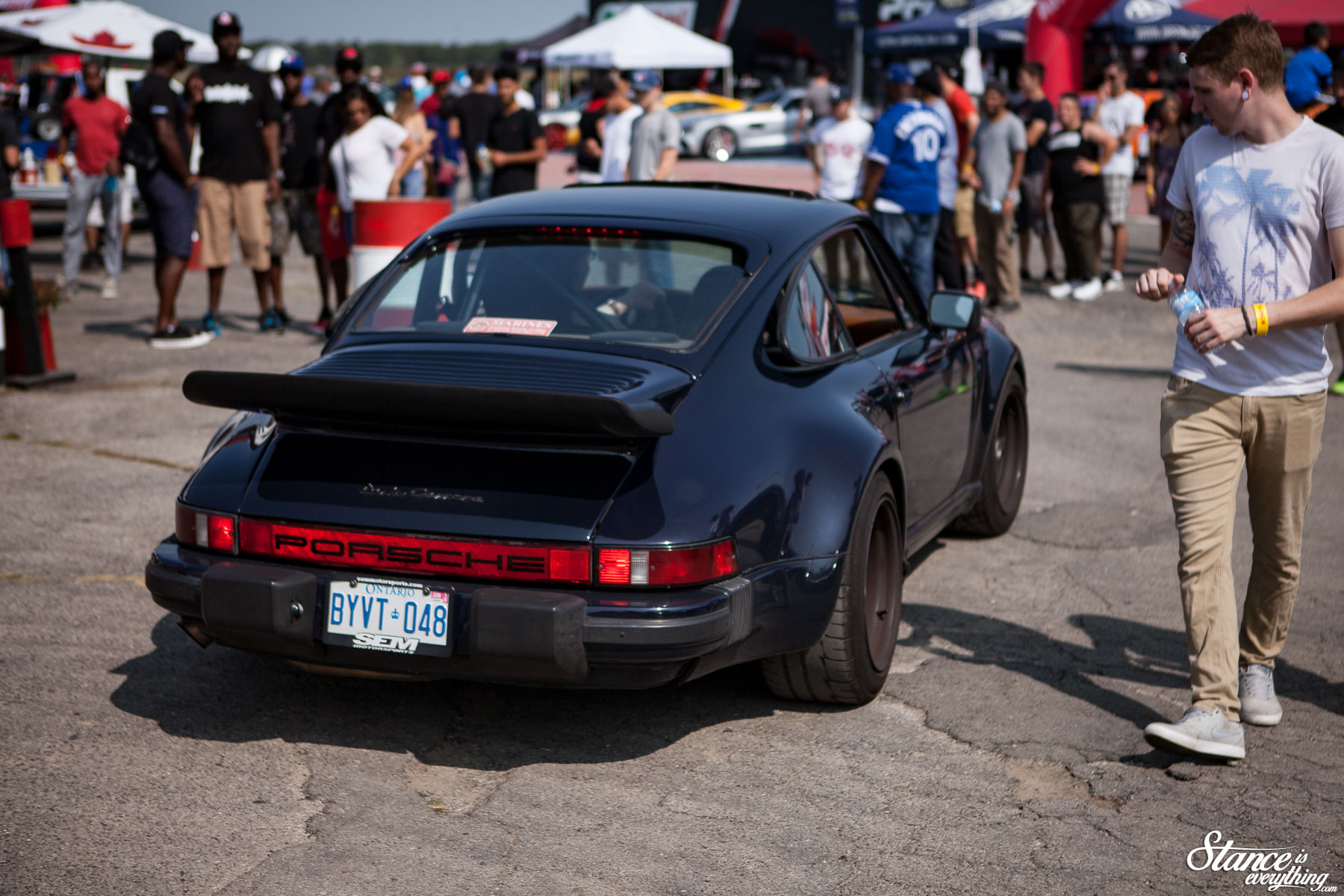 Their dedication is extremely appreciated by the community. Evidence of this is in the attendance numbers of the final round.
The venue was absolutely packed full of enthusiasts. Admittedly I can't speak for every round of 2017, but if the turnout has been like this all year, then CSCS has had a very successful fifteenth season.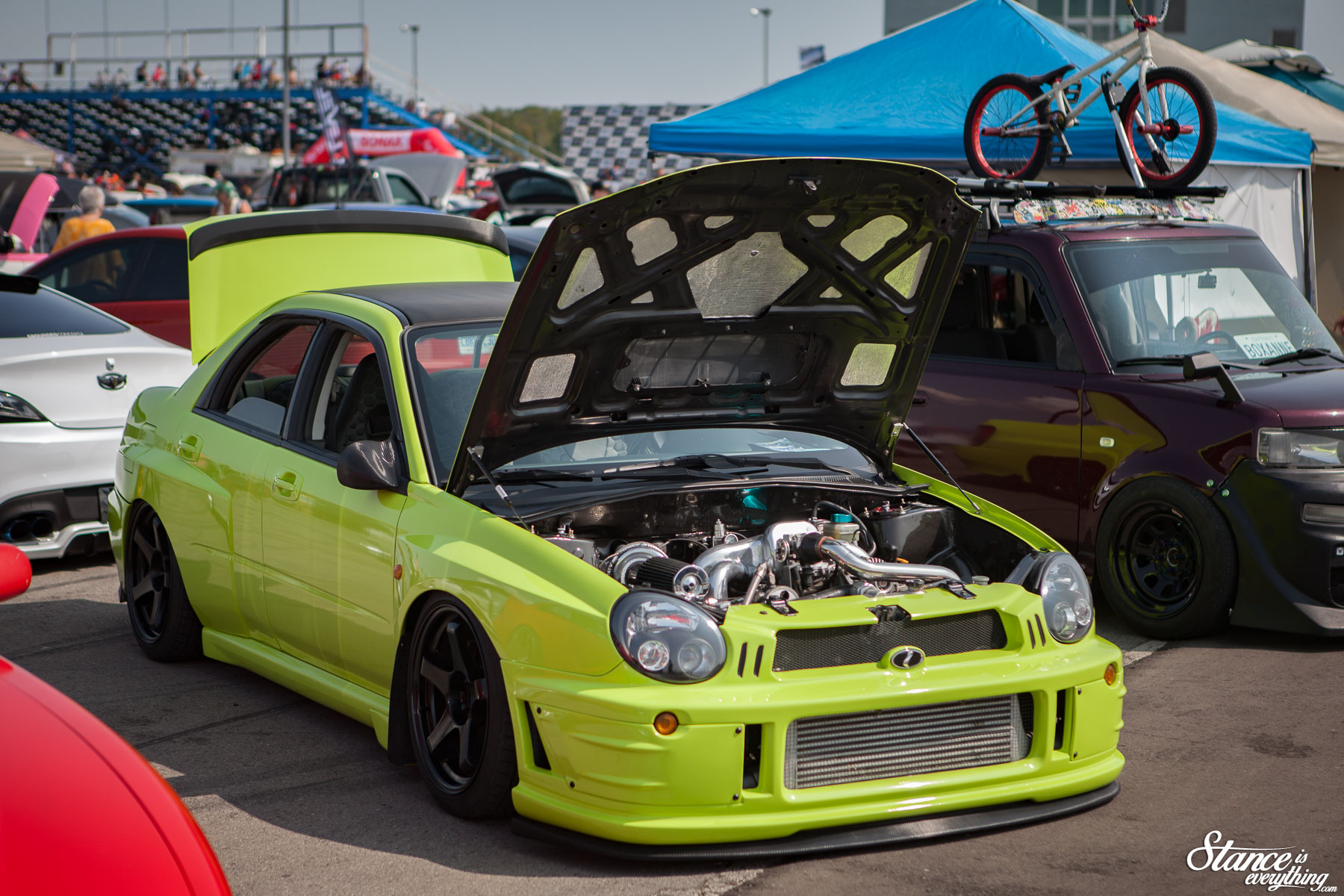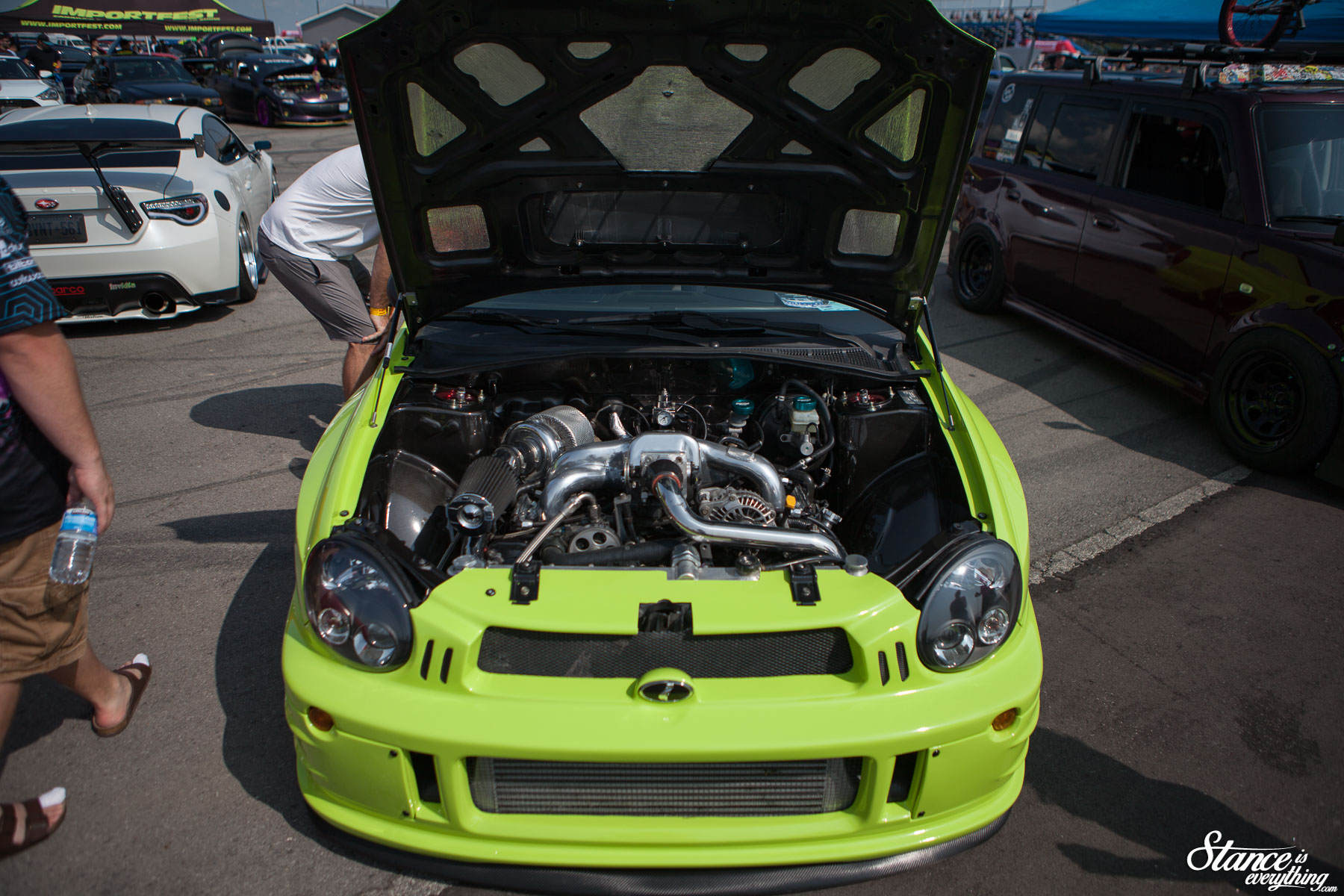 For me CSCS was a bit of a reunion, catching up with several people I have not seen since my last round in 2014. It was great to see not only how much the event had changed, but how much many of the cars had as well.
Up above is Tim's previously texture painted Subaru in its new wrapped guise.
Another welcomed familiar face was Emilio Ciccarelli of TWOLITREmedia, a fellow photographer and Honda enthusiast who I've not seen in a number of years.
Though I didn't clue in right away, I honestly should have known the Civic above was his the second I saw it.
The exacting level of detail and tasteful modifications could only come from someone who's as dedicated to the EK chassis as Emilio is.
Familiar faces, and familiar cars, didn't just end in the show and shine. Some of my favorite local drivers, Mike Gardner, James Houghton, and Dov Arnoff were all at the finale round looking faster than ever in cars that looked better than ever.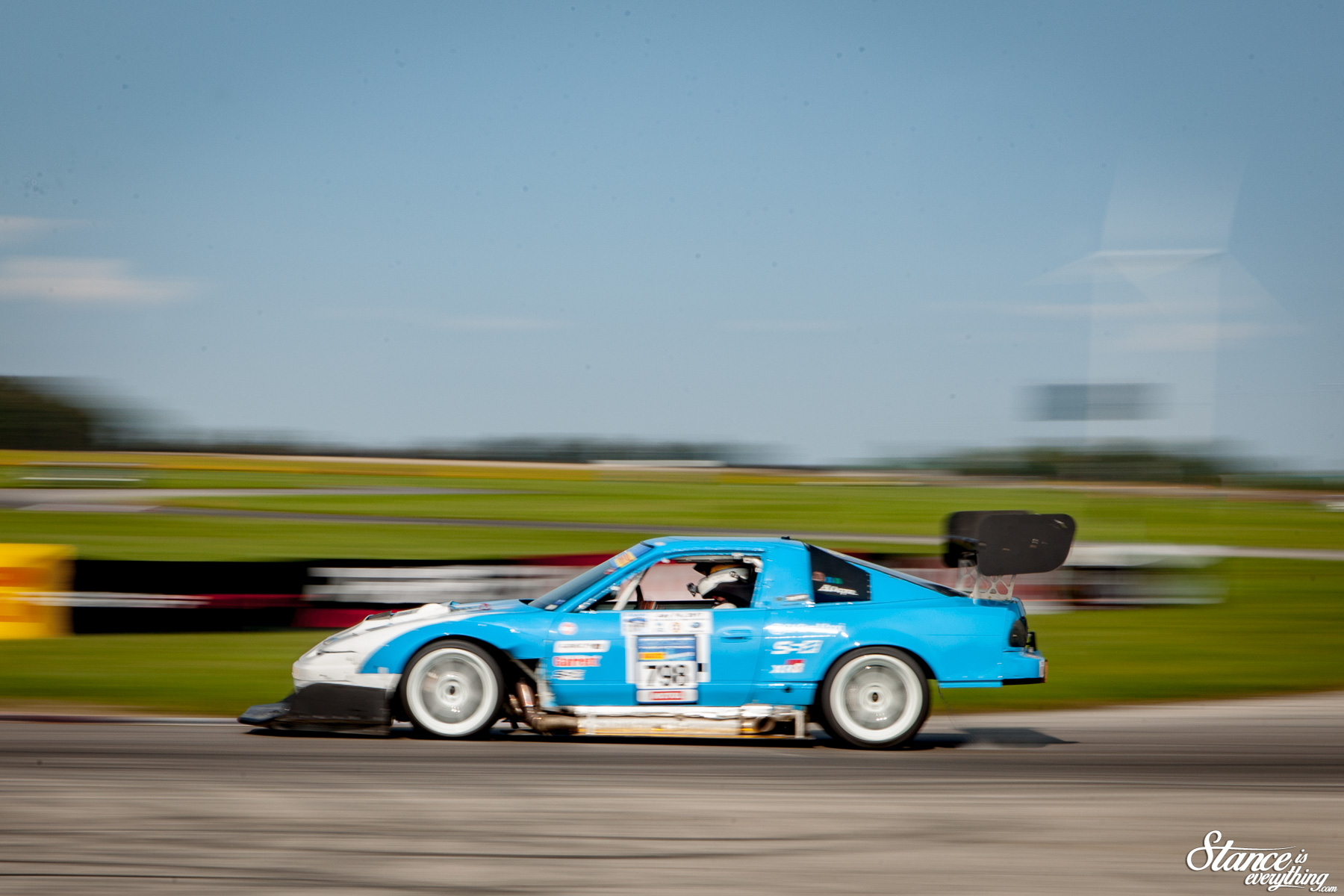 Dov and James also managed to convince some friends from the United States to come out to the finale and try their hand at the challenging Cayuga race course.
One such friend piloted this monster of a Nissan 240 that I had to track down in the pits for a closer look.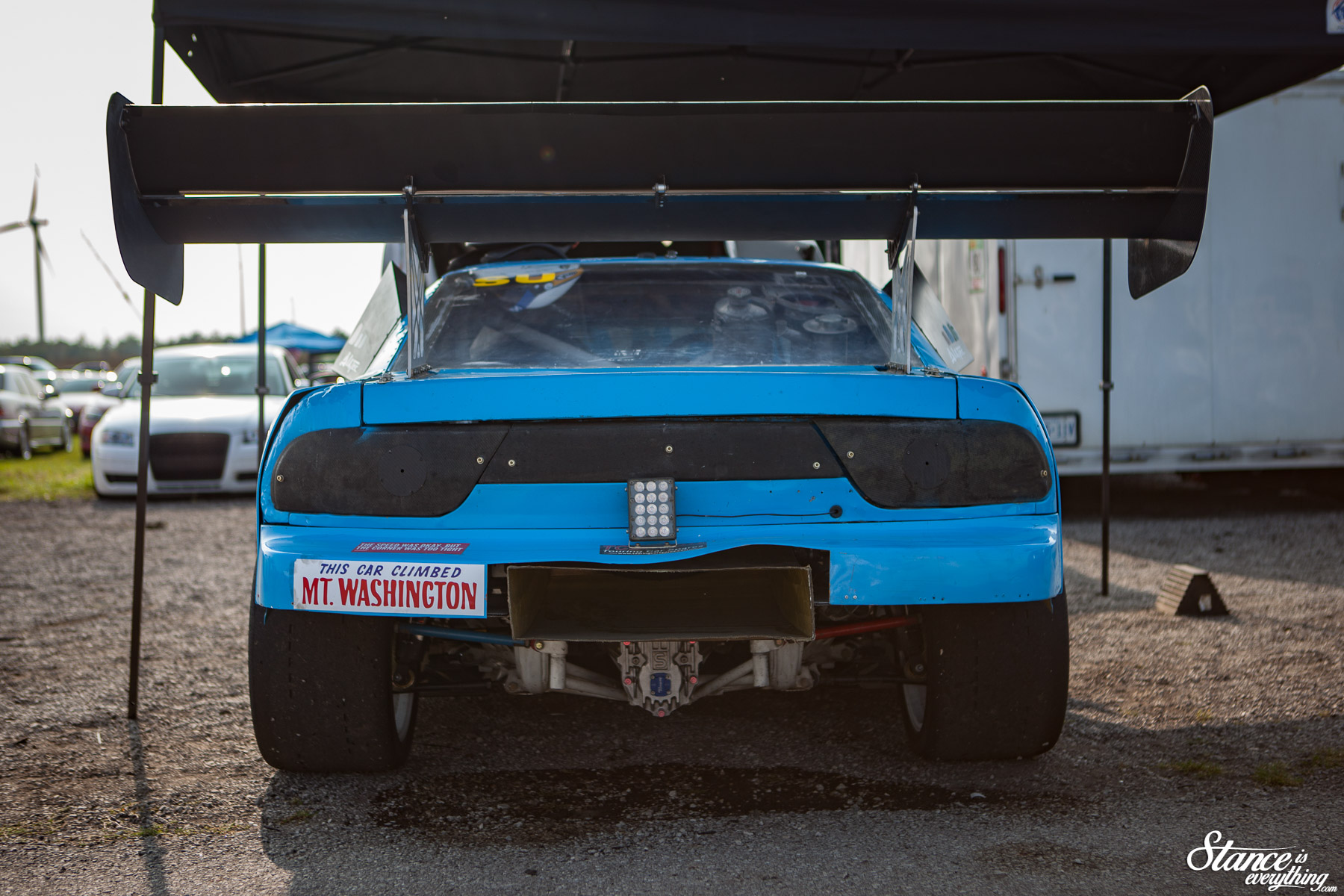 Extreme is the only way to describe this car and watching it run around the track was quite exciting.
Despite being fit with functional aero — designed via 3D scanning and simulation– the car still looked to be a handful to drive, wanting to step out sideways every hard corner exit.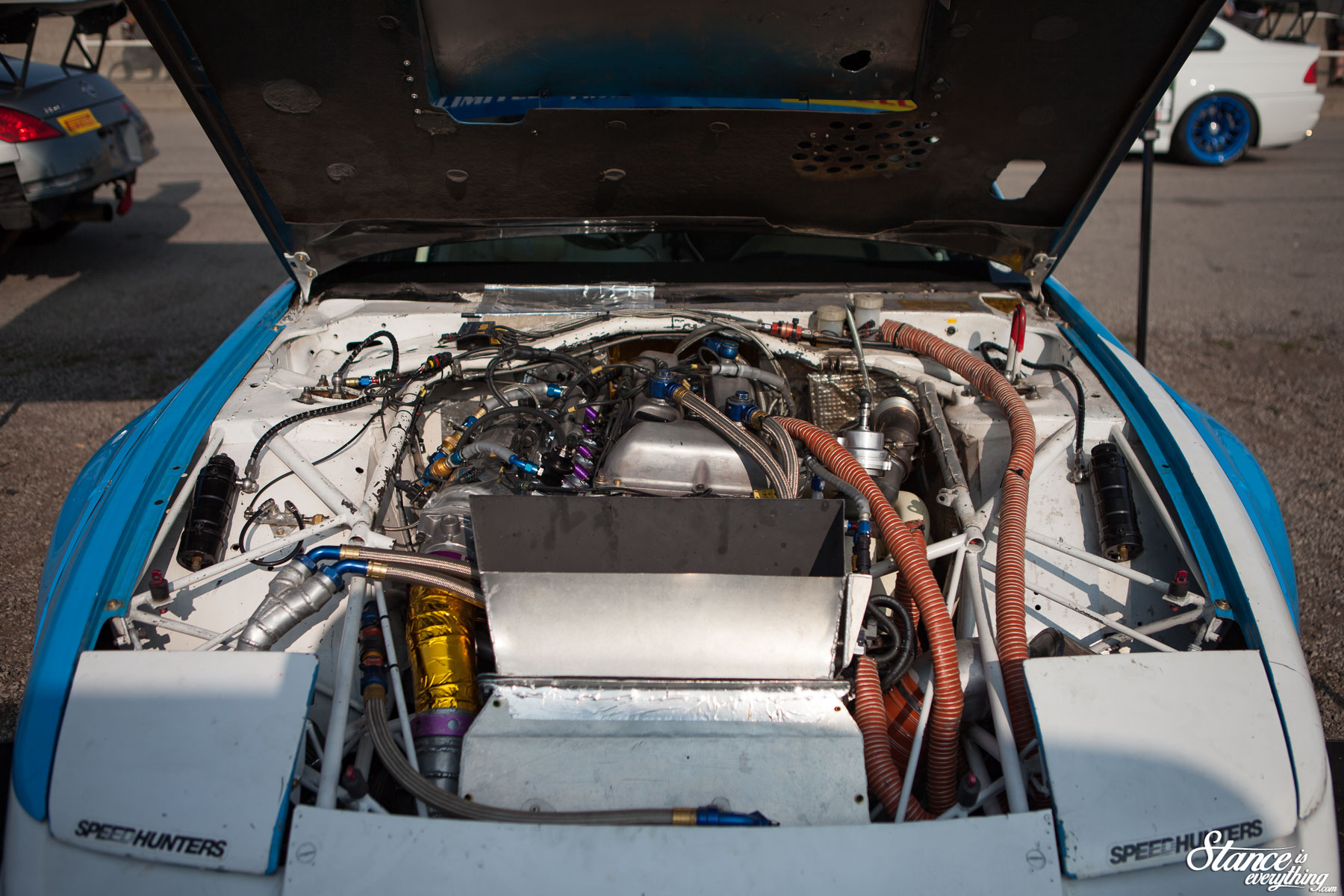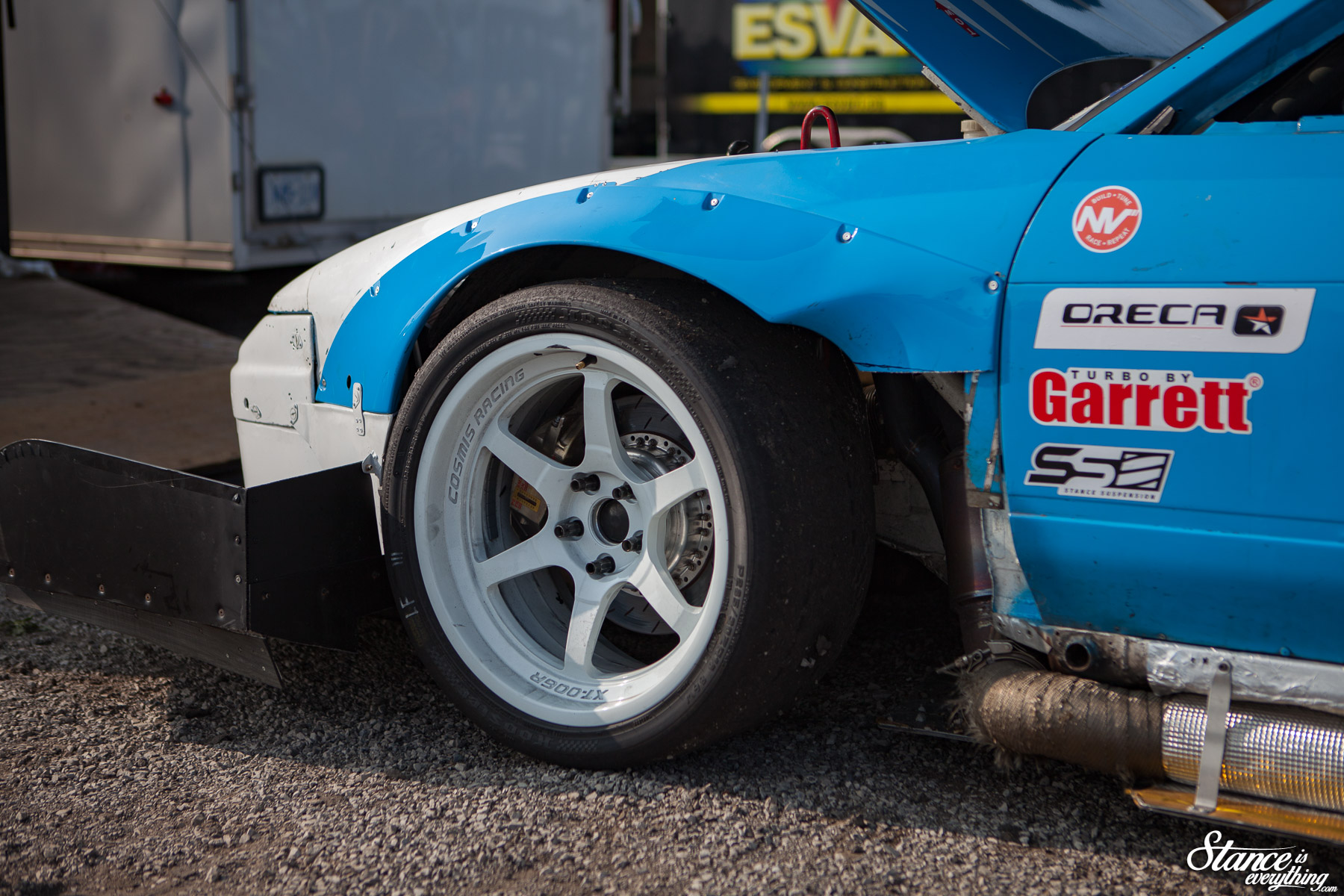 Blisteringly fast regardless, Bill Washburn (@240rsmaxi) put down a time of 1.13.1 before being forced to retire due to unfortunate mechanical failure.
All was not for not however as that time was good enough for first place in the unlimited rear wheel drive class, and just 3/10ths of a second off the track record.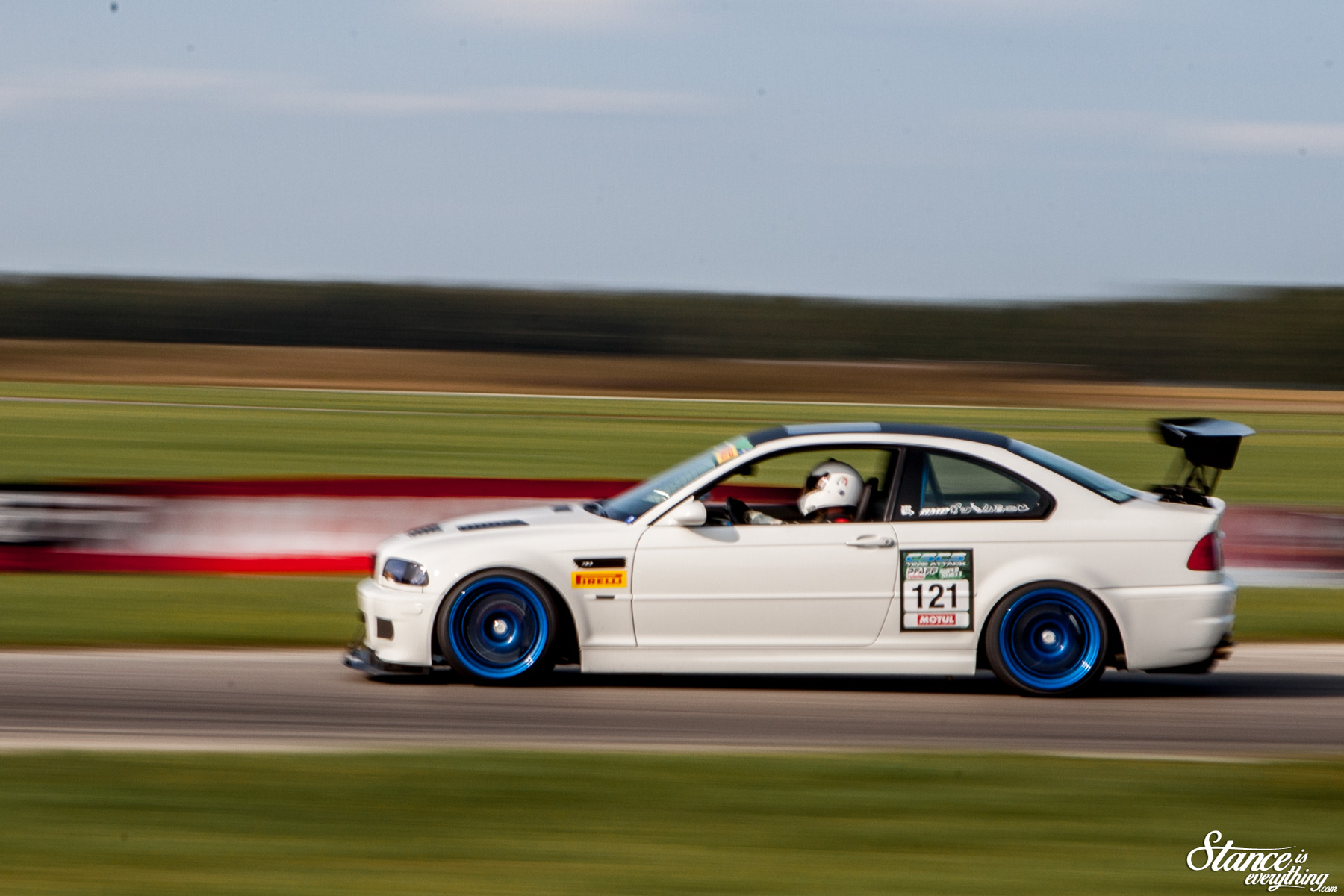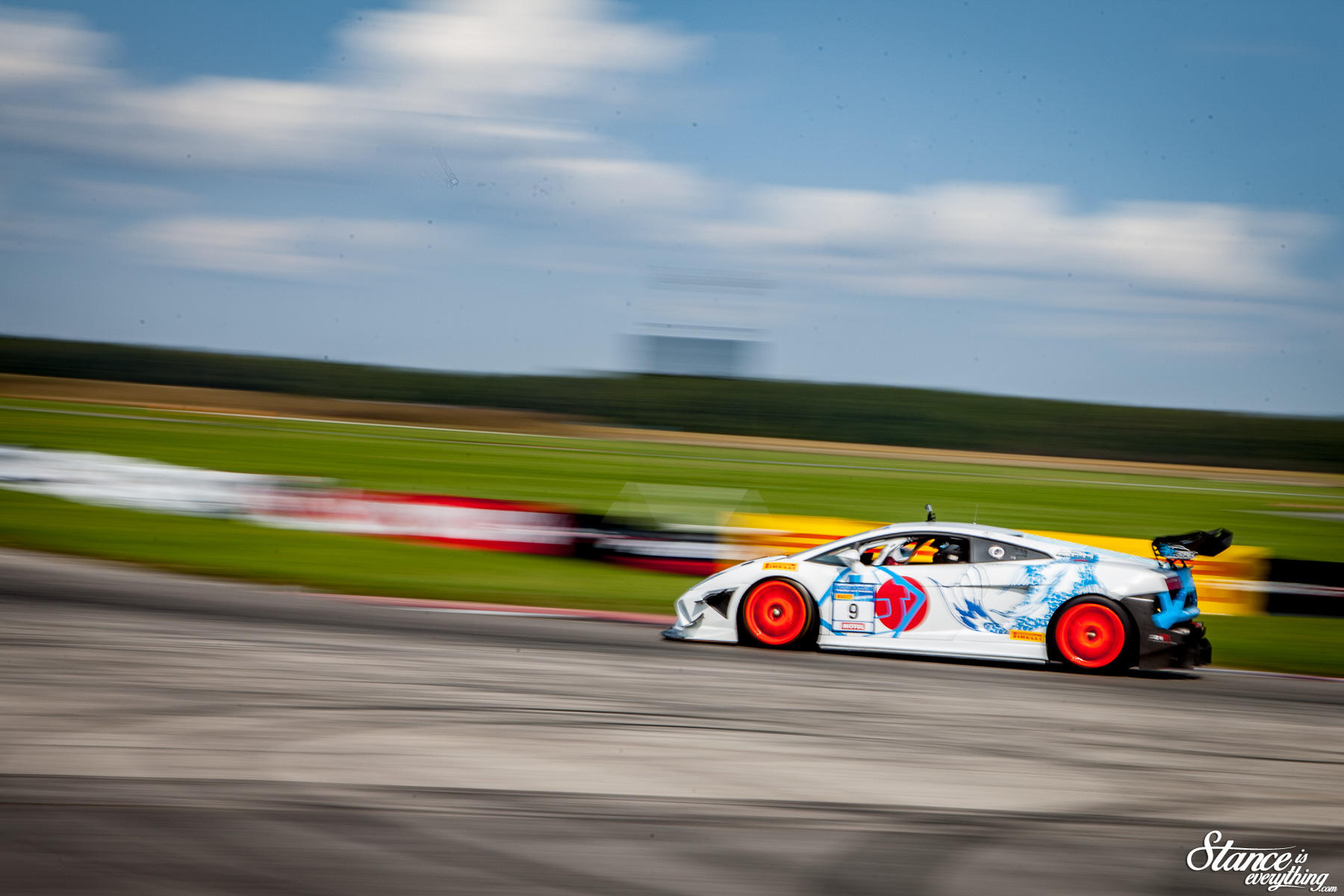 Being the last round drivers were chasing podium spots and track records quite aggressively. A new track record did get set shortly after at 1:08.335 by Richard Boake in his Subaru known as "Black Storm".
On the drift side of things the level of driving at CSCS has certainly improved considerably.
Again, there were plenty of familiar faces in the field but also a few new comers from my perspective.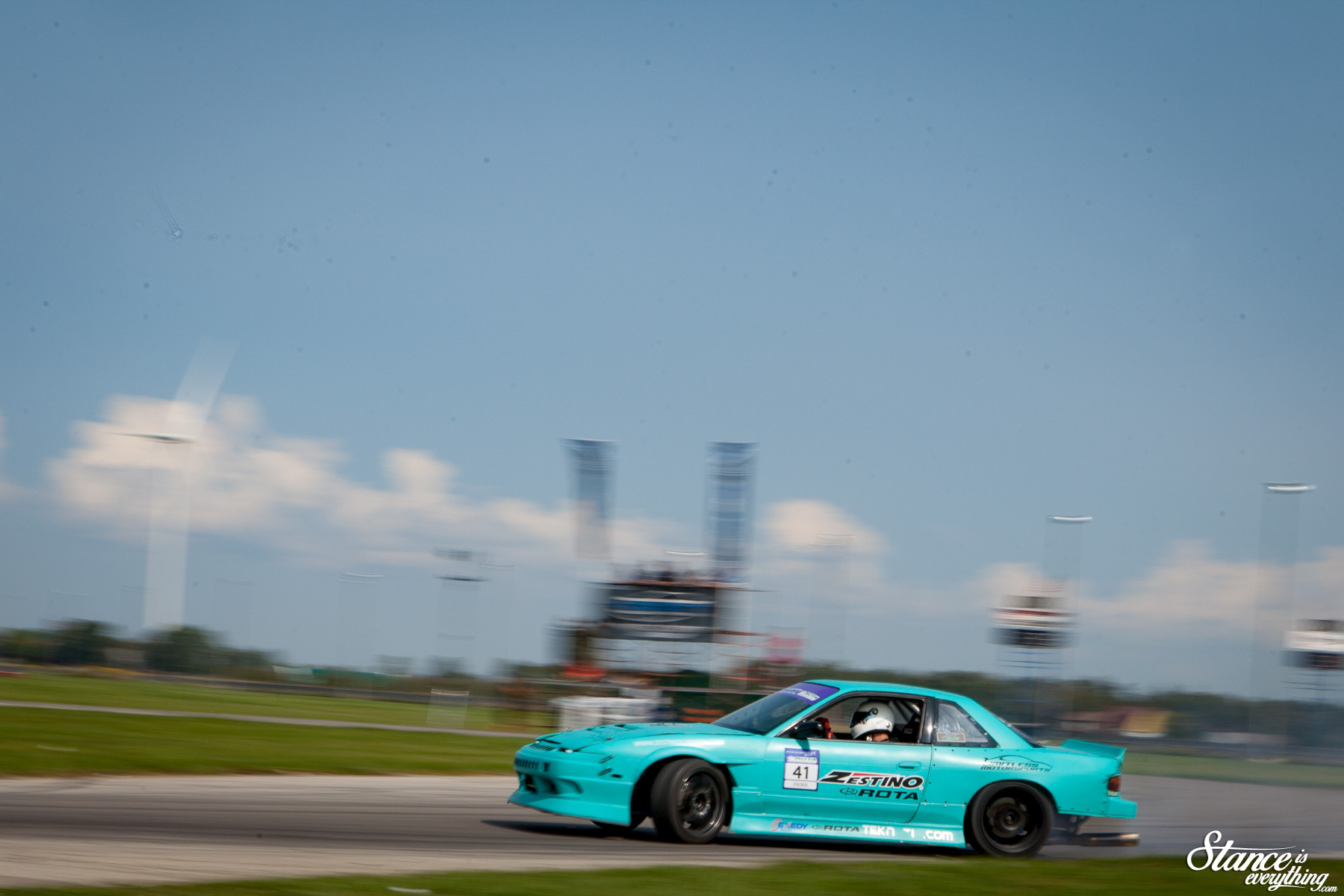 CSCS was the first drift event I had the pleasure of photographing, and remains one of my favorites to shoot. Though I'm not to proud to admit  it took me a few extra moments to remember exactly how to shoot drifting.
I'll spare you guys the number of blurry photos I silently deleted from this post.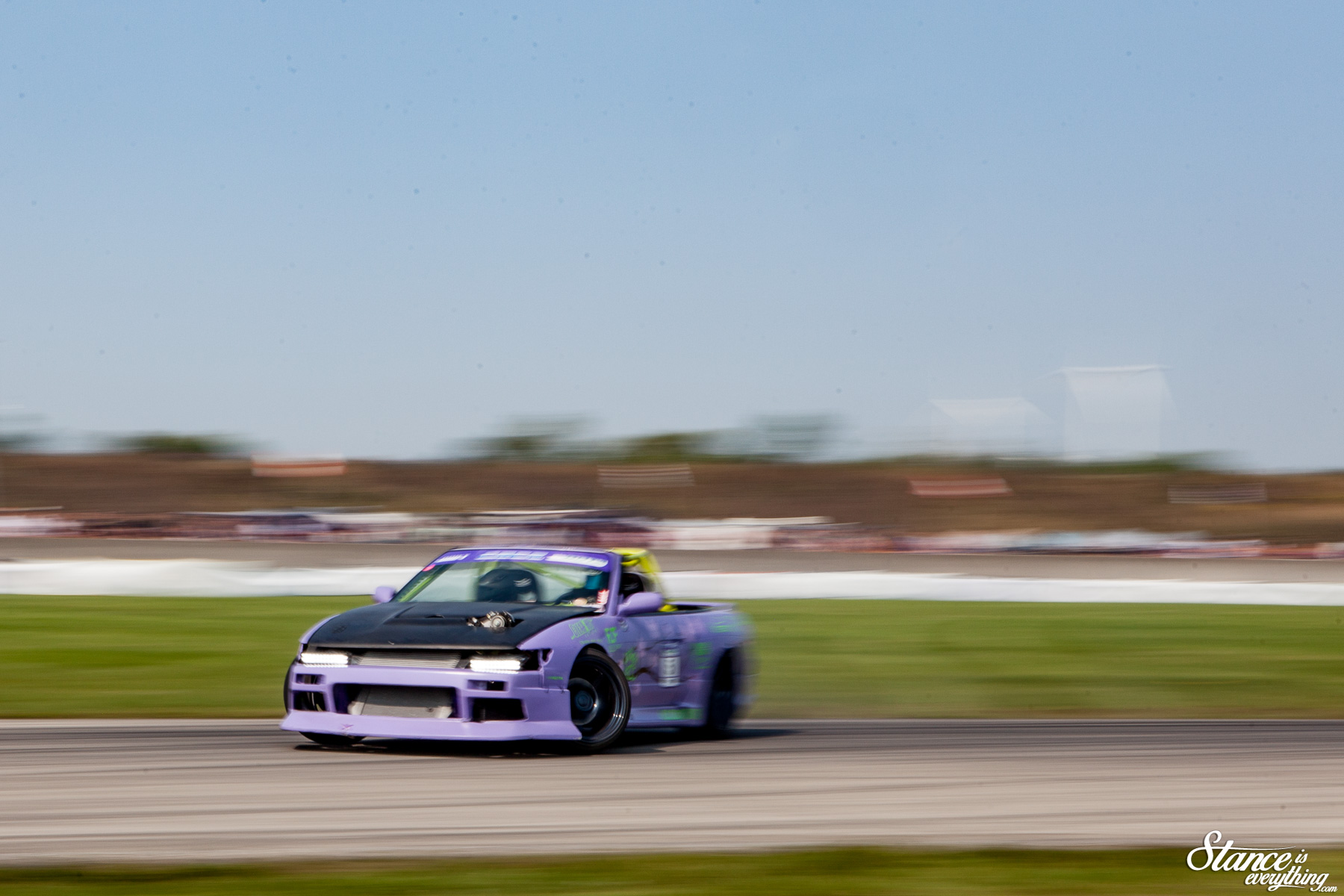 A real highlight of this round was the battle between local driver and friend Pat Cyr and Pennsylvanian Troy Manners, two drivers I am more accustom to seeing at Formula Drift Canada.
Both great drivers, their tandem battles were incredibly close. After a OMT Troy ended up the victor, and later the over all winner for the day.
A new addition to the CSCS daily schedule is the ever popular car limbo.
As is usually the case Miatas stole the show, but tdotalicia's beautiful FC did a good job of holding things down for those of us who are not hair dressers.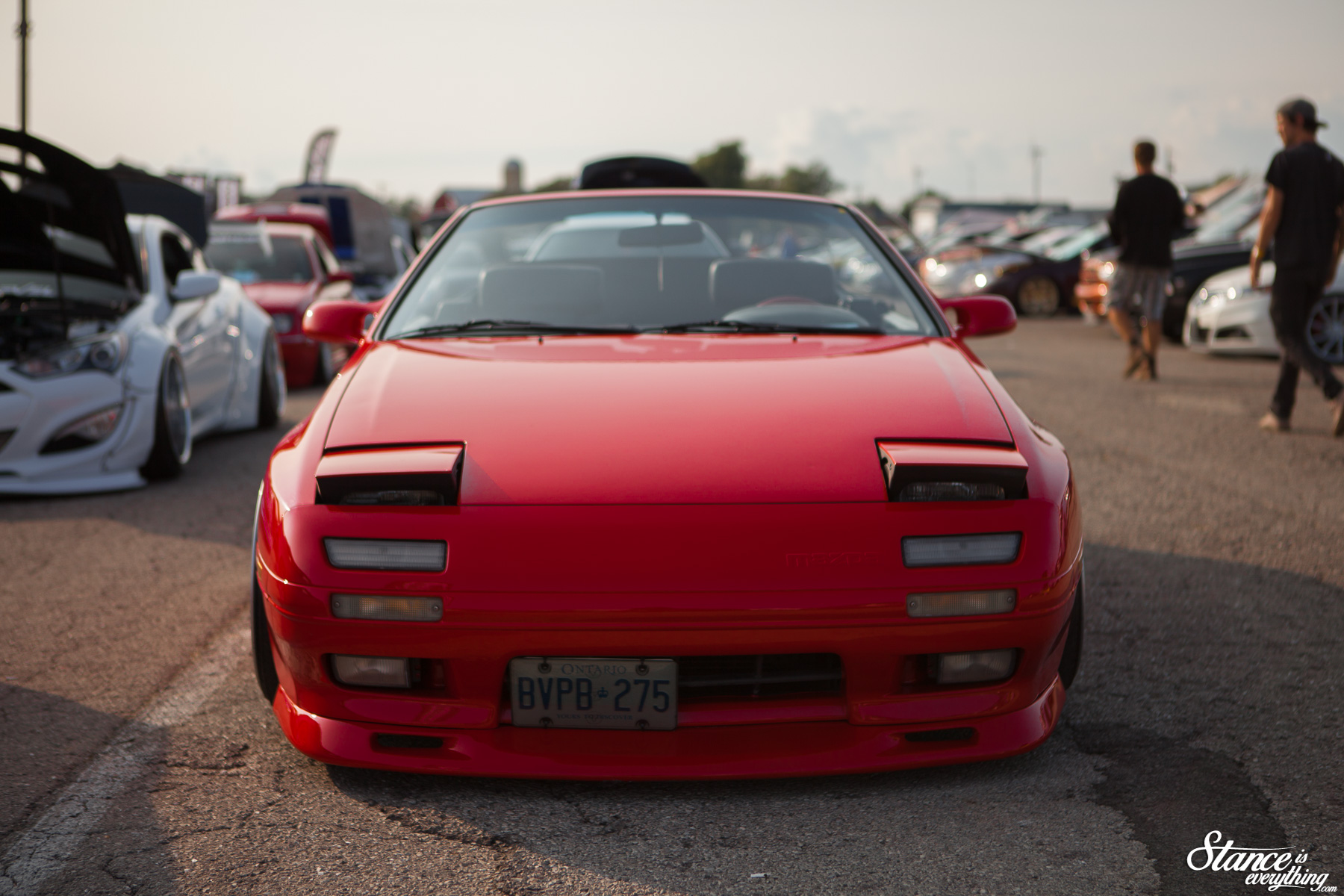 I found myself going back to look at her car a couple of times throughout the day. I've always thought myself more of an FD fan, but now I am beginning to wonder…
As a whole the CSCS show and shine had a large showing of well put together cars and trucks.
Again, it's great to see that the show and shine has grown in size and quality with the rest of the event.
My favorite entrant of the extensive field had to be the beetle that I started out this post with.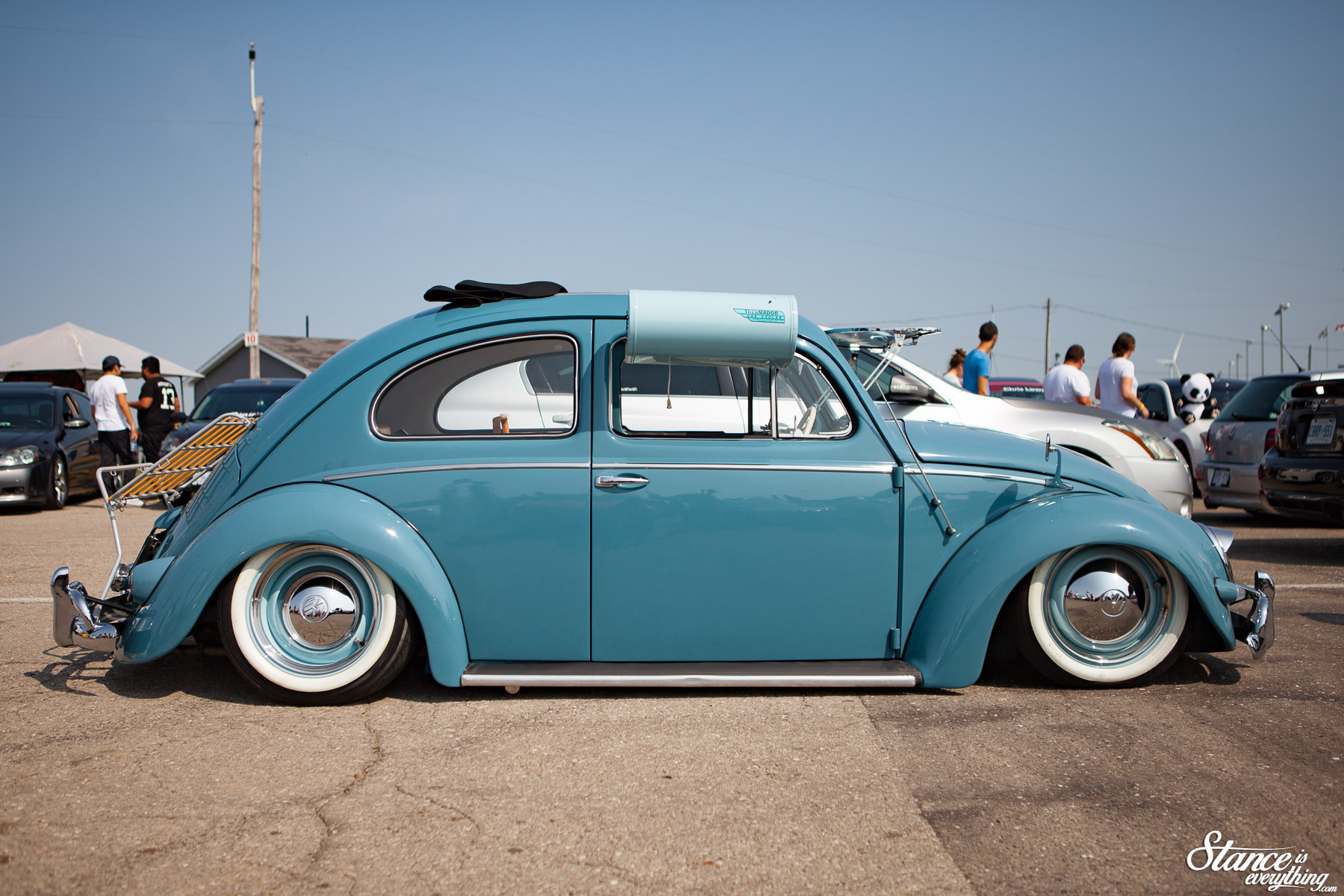 It's a simple car at first glance, but the execution is what really puts it over the top.
Nothing was left un resorted and period correct additions were added throughout. Overall the car was also absolutely spotless.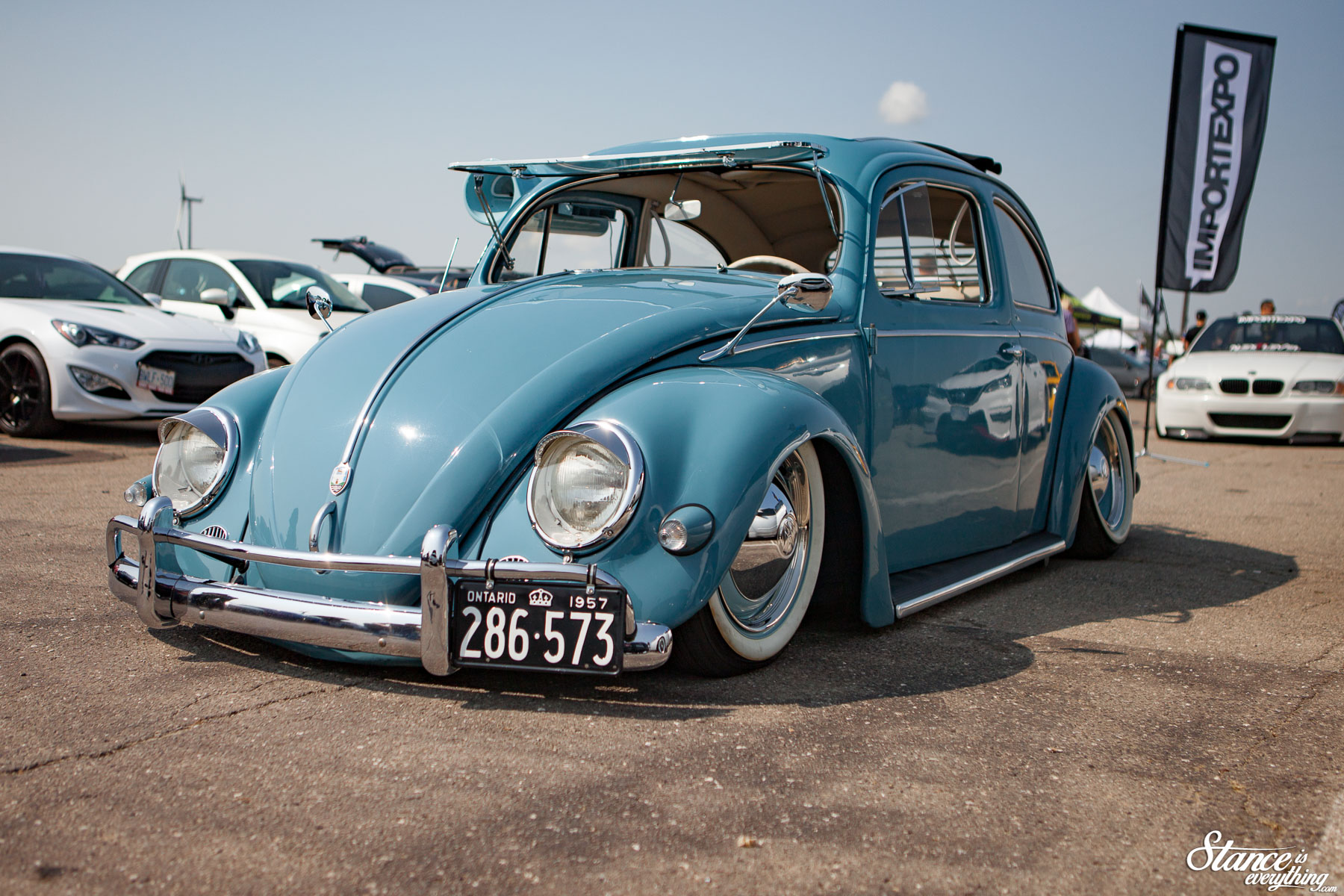 If you have not been to CSCS event in few years like myself I encourage you yo make an effort to attend at least one next year, you won't be disappointed.
Congrats to the entire CSCS staff for a surveillance fifteenth season and I'll try not to be as much of a stranger in season sixteen.