Mike Livia and Blair Taylor are no strangers to Stance Is Everything. The former owns and built the absolutely phenomenal 1936 Copperhead and the latter has built a variety of vehicles that have been featured here.
Late last summer they called me down to Taylor'd headquarters to take some photos of Mike's summer driver, '59 Apache that lays out on Detroit Steel 20″ wheels.
I originally planned to run the feature of the truck here, but after editing I switched things up and decided to see if I could get them in print.
It had been a few years since I had worked with Terry, the editor of Canadian Hot Rods Magazine, so I gave him a ring.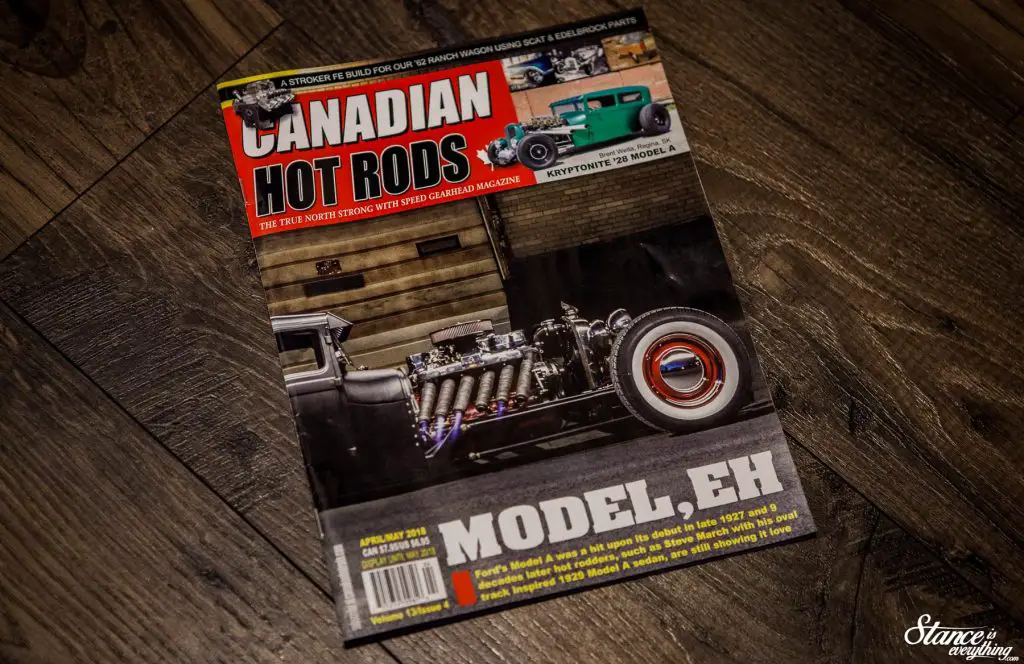 He seemed stoked on the samples so I finished out the set. Writing a few words around the truck wasn't too difficult since I spent a lot of time around the shop when the truck was coming together.
Once everything was ready I patiently waited for the truck's turn in print. Fast forward to today and the feature is now on news stands as part of the April/May 2018 issue.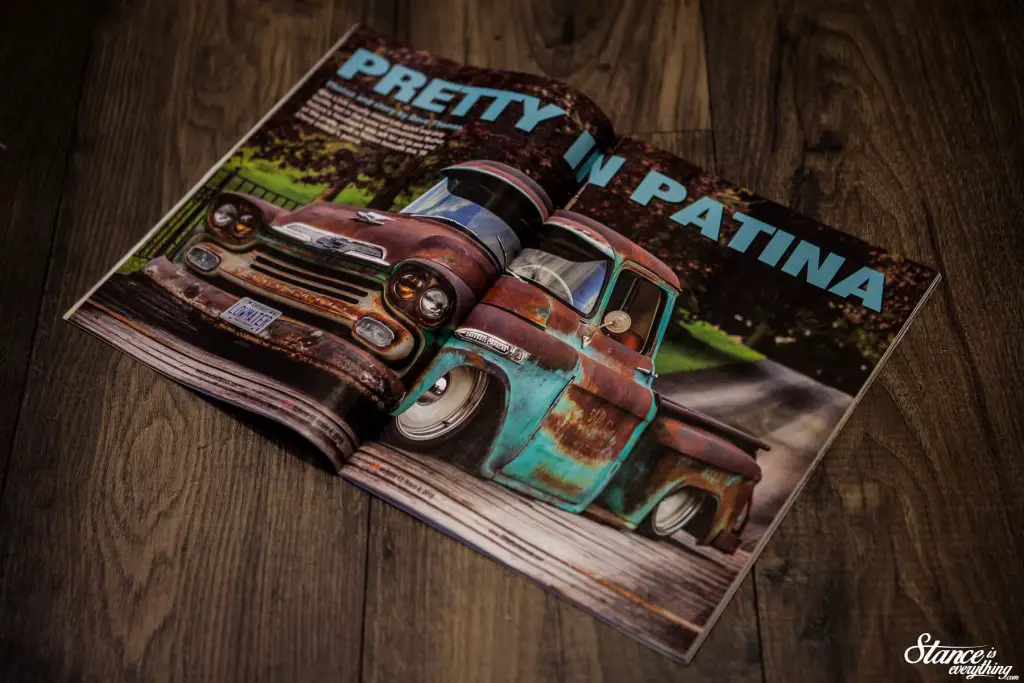 I honestly couldn't be any happier with the layout Terry did for the feature. The two-page center fold shot that opens it up looks amazing laid out as he did.
The magazine is available on the Canadian Hot Rods site, at Indigo, Wal-Mart and various news stands throughout Canada. It's also available at some outlets in the United States as well. Finally it is also available digitally.
In addition to Mike's truck there's a lot of other really great builds featured. Including the Ford on the cover and a really cool AMC Rebel SST Pro Street wagon.
The photos in this post are actually proof edits and outtakes from the photo set. Since the final is out the door I am not free to release these photos.
There's plenty more from this set so don't be surprised if you see more pop up over time. I am going to use them to try out various editing techniques I've since learned.
I've set my sights on a few more publications for 2018 so lets see if I can keep this momentum going!