I'm going to be completely honest, I never thought I'd sit down and put together a Ford Taurus Theme Tuesday. Outside of SHO models the Taurus is a car that's seldom discussed, and these days seldom seen, even as commuter vehicles.
However the photo below immediately sent me down a bull infested rabbit hole.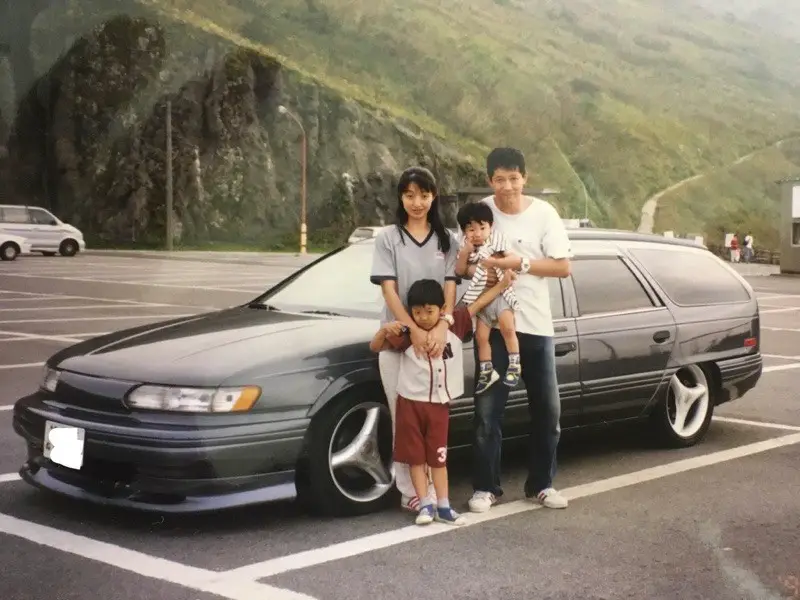 The scanned photo, that appears to be of Japanese origin raises so many questions. The most obvious being why, off all the possible vehicles to import, did this owner choose a Taurus wagon?
Regardless of answers I'll never know I was curious to know what other Taurus examples I could find.
Initially my search for fittingly modified Tauruses (Taurusii?) lead me right back to a 2013 'Uncommon Stance – 2' Theme Tuesday. I'm pretty sure neither of these two cars above are around today.
(Yes i know the red one is a Contour, but for the sake of this post it is close enough.)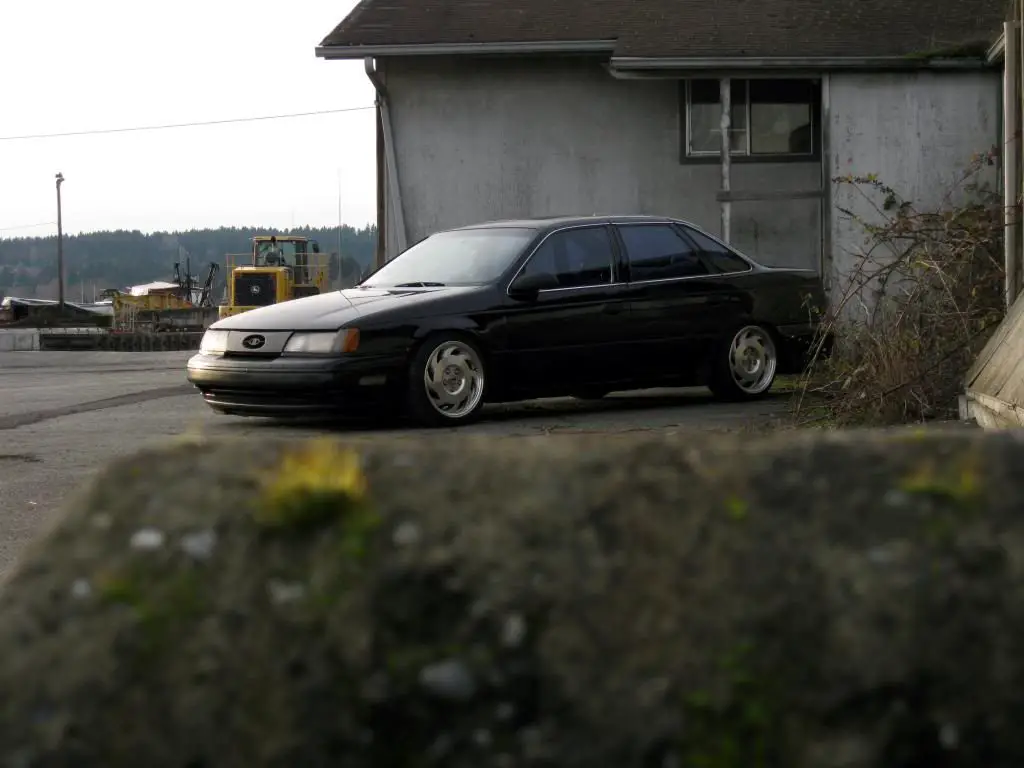 Corvette saw blades were the go to 'cheap' low offset wide wheel for a hot minute. I imagine one makes very few friends with Chevrolet wheels on a special edition Ford.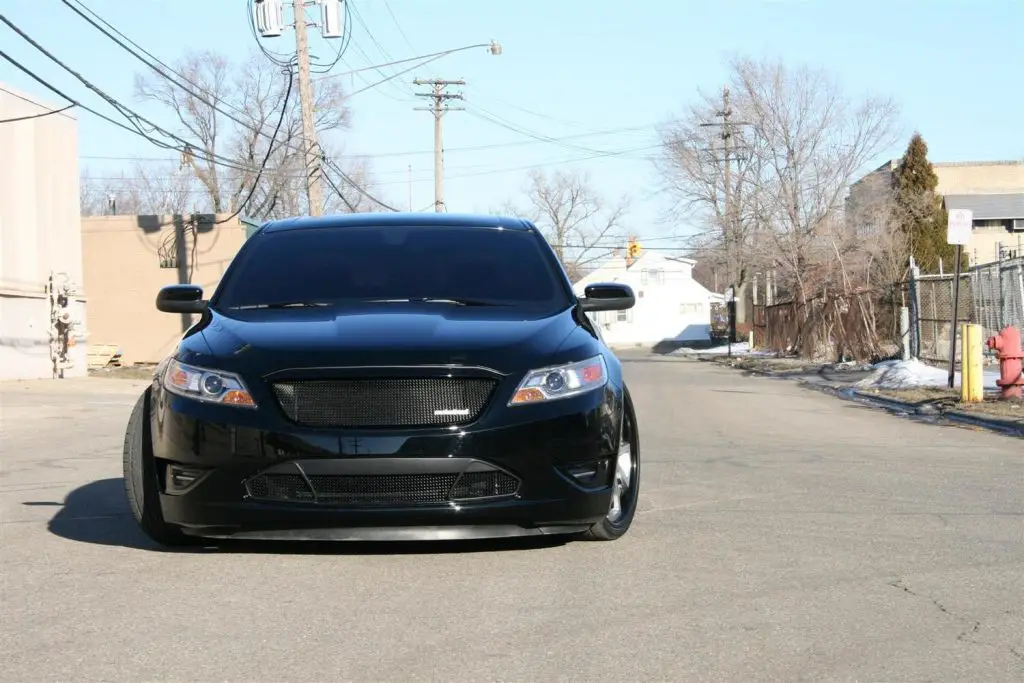 A bit of digging revealed that Mobsteel actually built a bagged 400hp Taurus back in 2009. There's next to nothing available on the car that's current that makes me wonder if perhaps it went back to Ford after it was complete and shown at SEMA.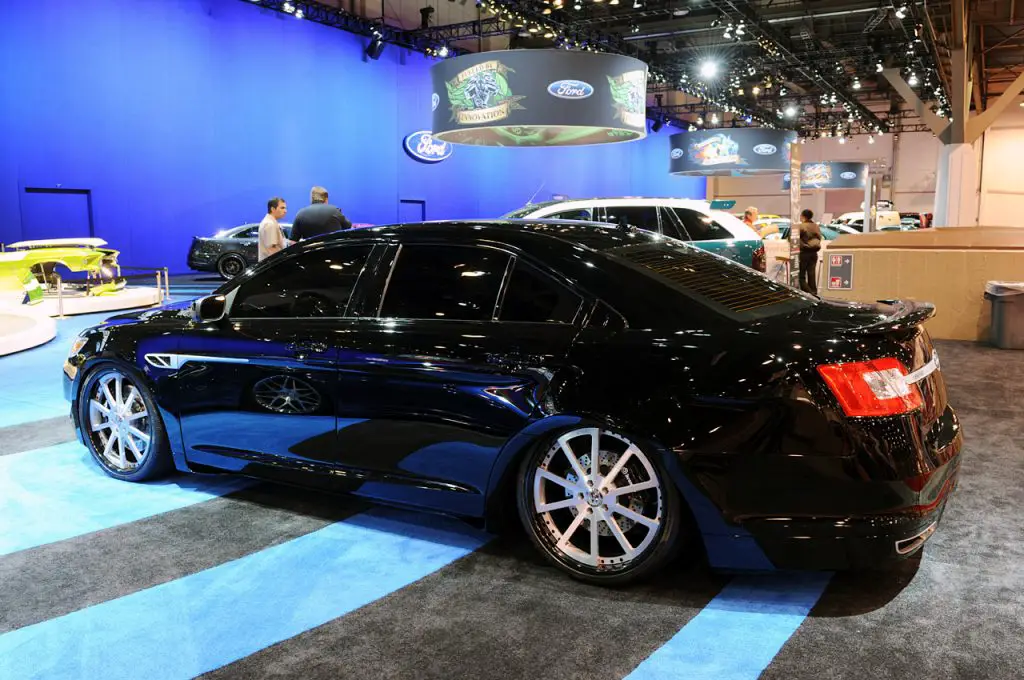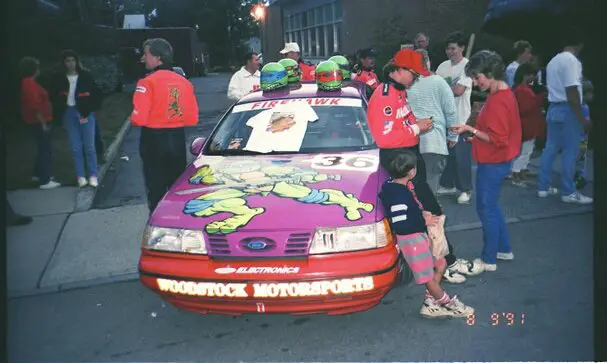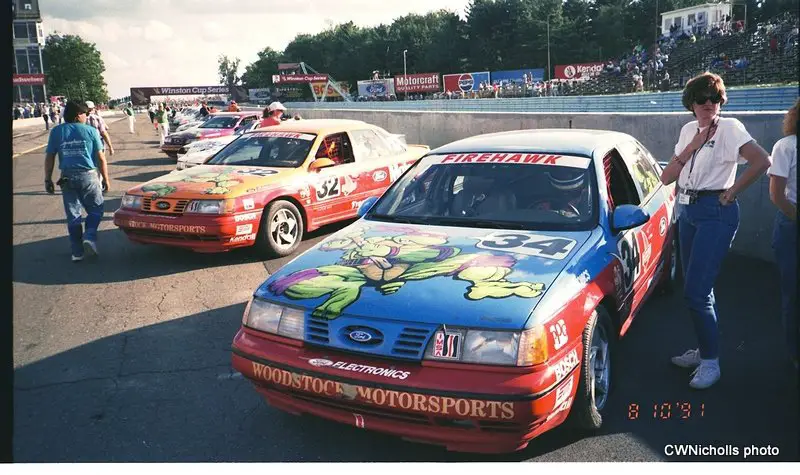 Apparently in the early 90s there was a team of four Fords that raced in TMNT livery. As a 90s Teenage Mutant Ninja Turtle obsessed child it seems a bit odd I only found out about these cars today.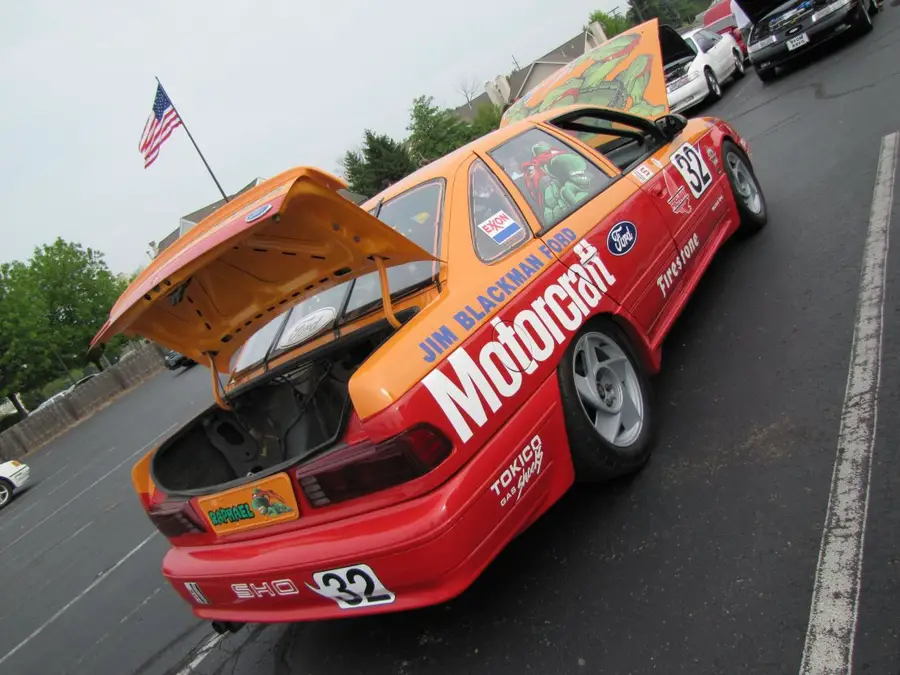 With racing livery more popular than ever on street cars, might I suggest someone flip this one next?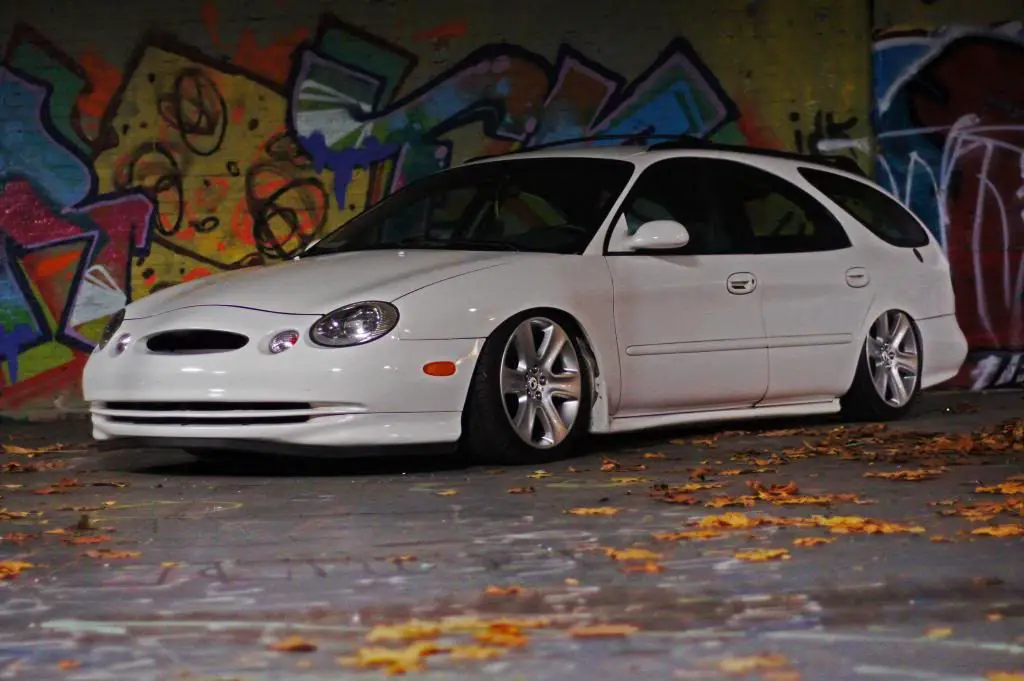 Blew the dust of quite an old Stance Works build thread to find this car.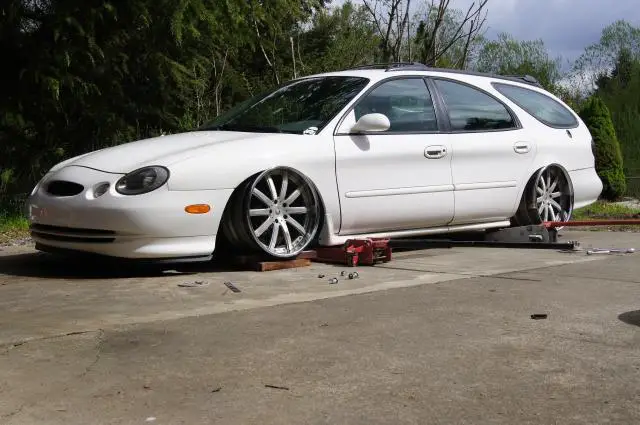 Sadly the thread was last updated in 2015. So where the car is today is anyone's best guess.
For the quarter-mile fans, here's a Taurus pushing 21 ponds of boost with a stock connecting rods, stock heads, stock crank, event stock head gaskets. Who knew these motors were so strong?
Of course, the end to this admittedly quite off kilter Theme Tuesday is a 1-JZ powered Taurus:
I highly recommend checking the owner's Instagram @porschetech101 for more on this build. It's a kit-bashed model car come true and quite frankly it's exceptional.