Well, we're here again, in the dregs of winter. The thermometer here in the Greater Toronto Area is currently nineteen degrees Celsius below 0. It feels 35 below with the windchill. If you don't know what windchill is consider yourself lucky.
At this time in the winter it's easy to get discouraged about the weather. The long, dark, cold, days generally forces people insides. It also elicits a general consensus of "damn it's cold" at any time.
However soon, very soon, it will be the Canadian International Autoshow and shortly after that the seasons starts anew.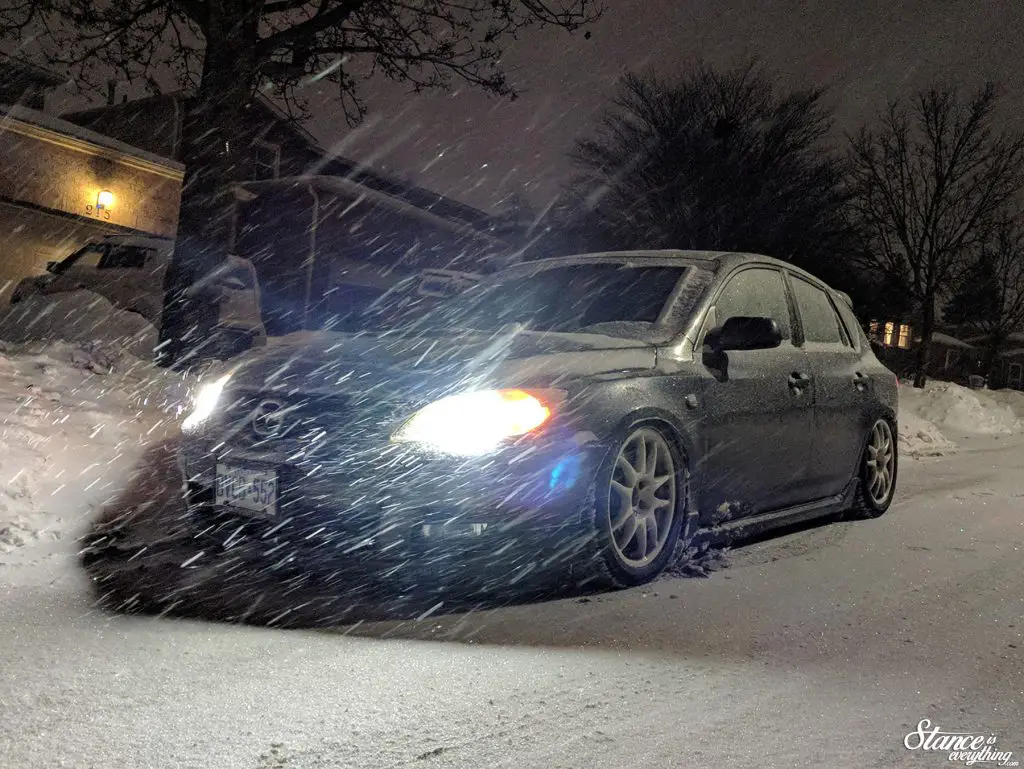 One thing that's been helping with the winter is the fact that I picked up some pretty cool winter wheels. They are 17×7 Work CRs at ET 32 offset.
They're quite beat up, but for winter wheels they do a pretty good job of reminding me cars get to look cool again in summer. To be honest I've grown so fond of the wheels that I might end up with a CR variant for summer as well.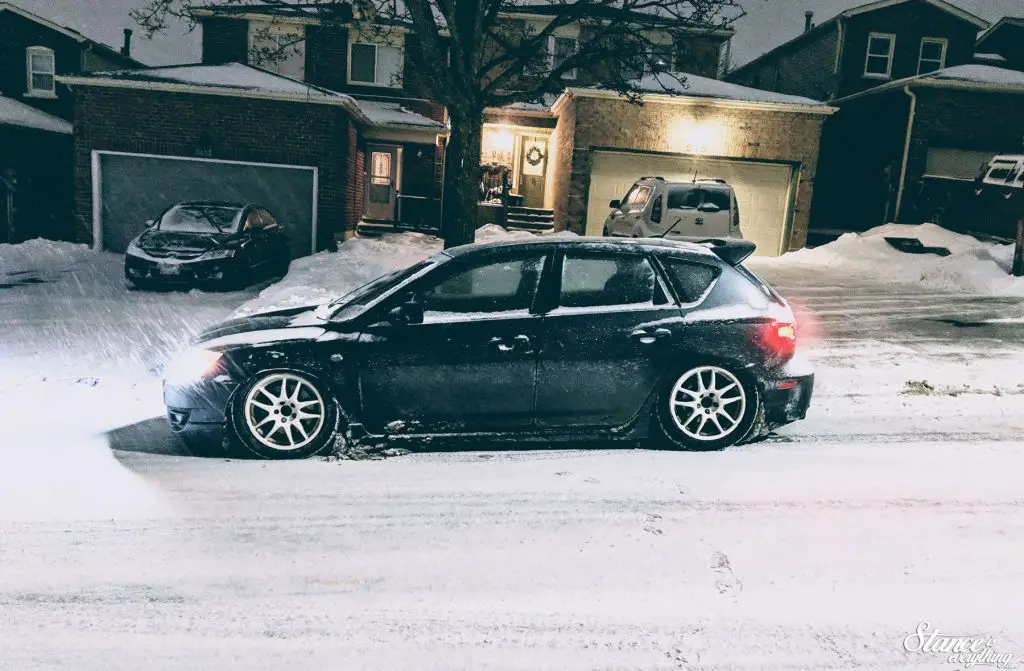 The Air Lift Performance Suspension set up continues to perform flawlessly despite the arctic weather, and besides my own grumbling everything this winter has been going pretty well. Probably cursed myself now by saying that however.
Hopefully not.