We are supposed to be in the middle of one of the worst snowstorms of the year as I type this but it largely appears to be raining from the lunch room at my office.
Considering I don't want a hellish commute I can't complain, and as a bonus this 'snow fall' gives me an excuse to post Gray's Spicy Orange Mazdaspeed Protege. I don't see nearly enough of this car in the metal.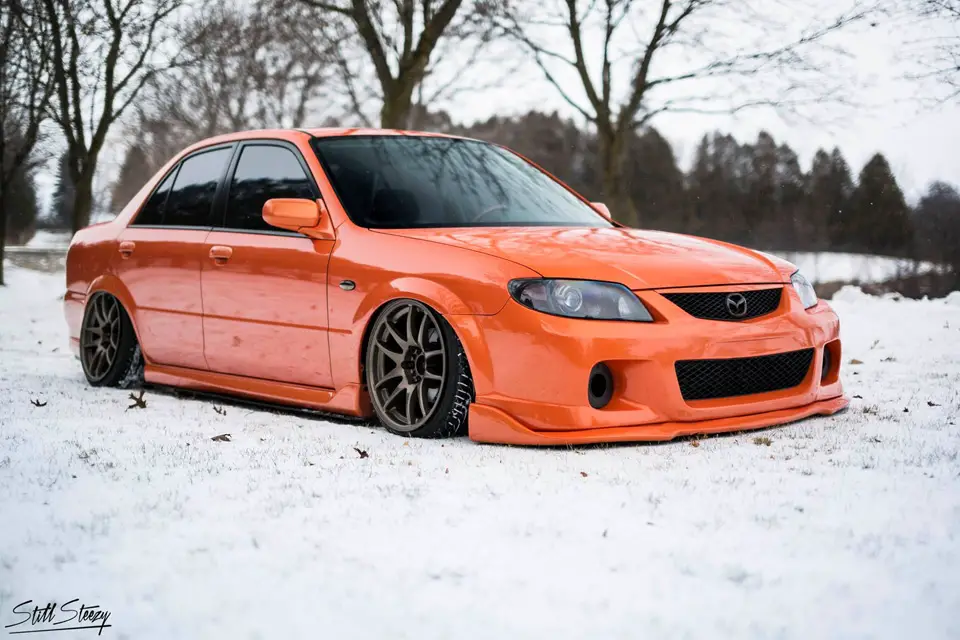 More of his work can be found on stillsteezy.com as well as a few more pics of his car here and there.