Style, power, and insanity describe this Dynamotorsports tuned RA21 Toyota Celica.
It features a Toyota 2UZ V8 swap, a Garett turbocharger and a Ford Performance SVT supercharger.
Dynamotorsports had a considerable hand in the creation of this car, along with its owner John Nguyen.
Complimenting the American muscle-eseque styling are considerable sized Advan GT wheels with suitable rubber at all four corners giving the car a proper, functional stance.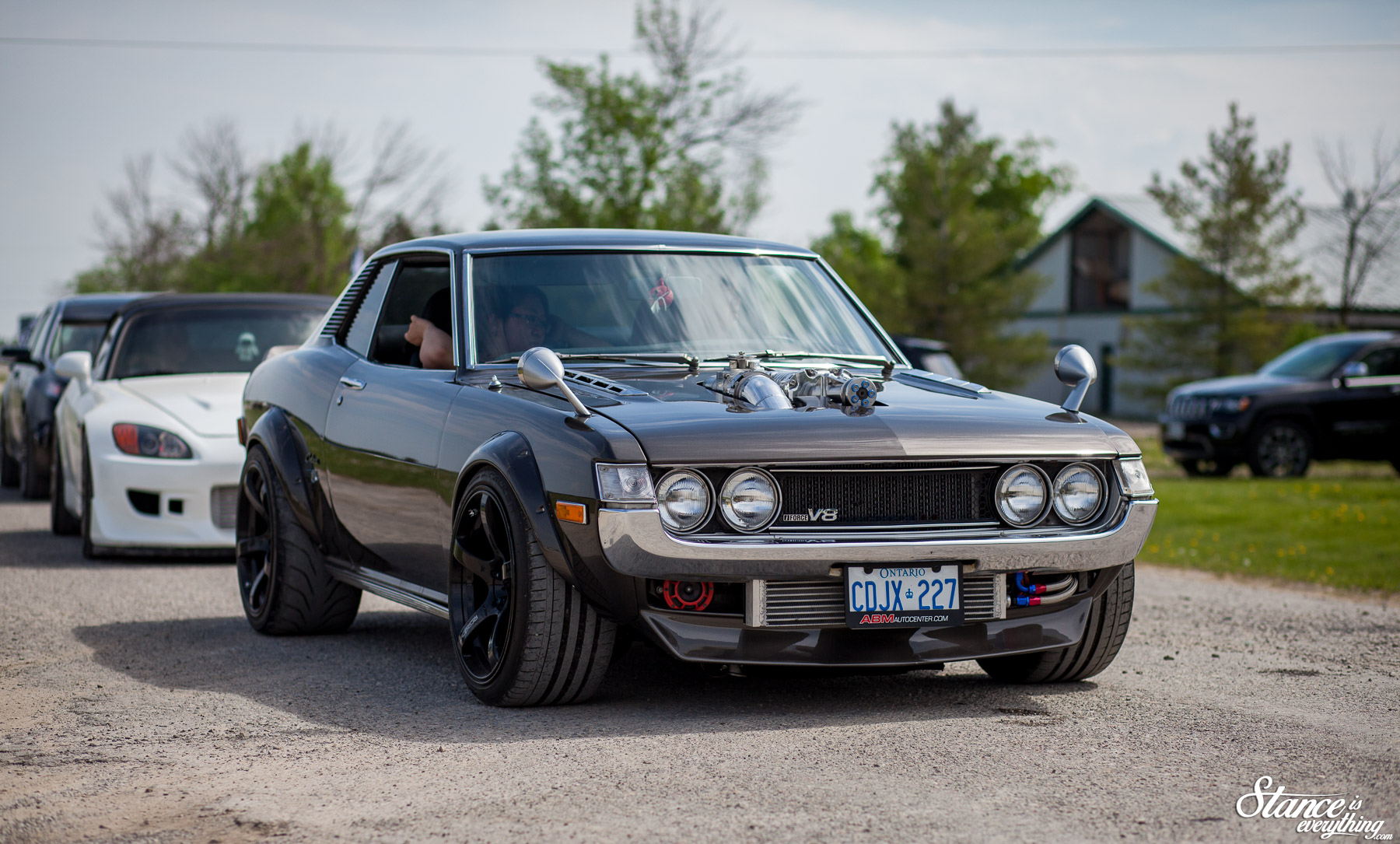 Official power numbers have not been released, but I don't imagine they will be held a secret too much longer.
https://www.instagram.com/p/BvUwh14HpZM/