Continuing my new trend of releasing photos of awesome cars that hide within my quiver I present a fairly well known Buick Regal.
This car is a popular one among Toronto spotters groups as the owner drivers it very often in nearly any weather, turbos through the hood be dammed.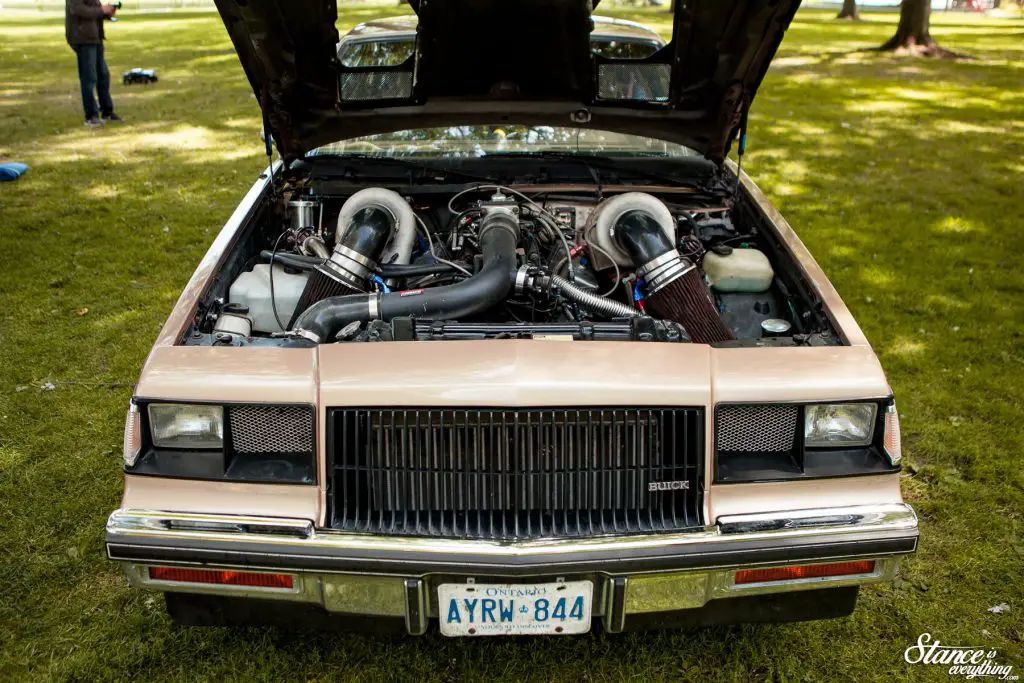 I spotted the car at Oshawa Ontario's Autofest in 2019. That coverage was originally slated for another publication before something happened and it got shelved.
Unfortunately I don't have specs on the car, but from what I'm told (and what my eyes tell me) it's a pretty quick runner.
Overall the car looks like a very honest street car and if you look close you can see a cage in it so I have no doubts it is a formidable foe, street or track.
I wonder how many times he's had to let the laundry out on the street just to let someone know who they were messing with…