I'm pretty sure I've expressed my love for Monster Trucks here before. But if not let it be known; I love Monster Trucks. I have since I was just a wee lad watching The Nashville Network on a woodgrain Mitsubishi TV.
There's no denying that current Monster trucks are incredible feats of engineering. The stuff they do is simply mind blowing. But, rad era Monster trucks are, well, rad.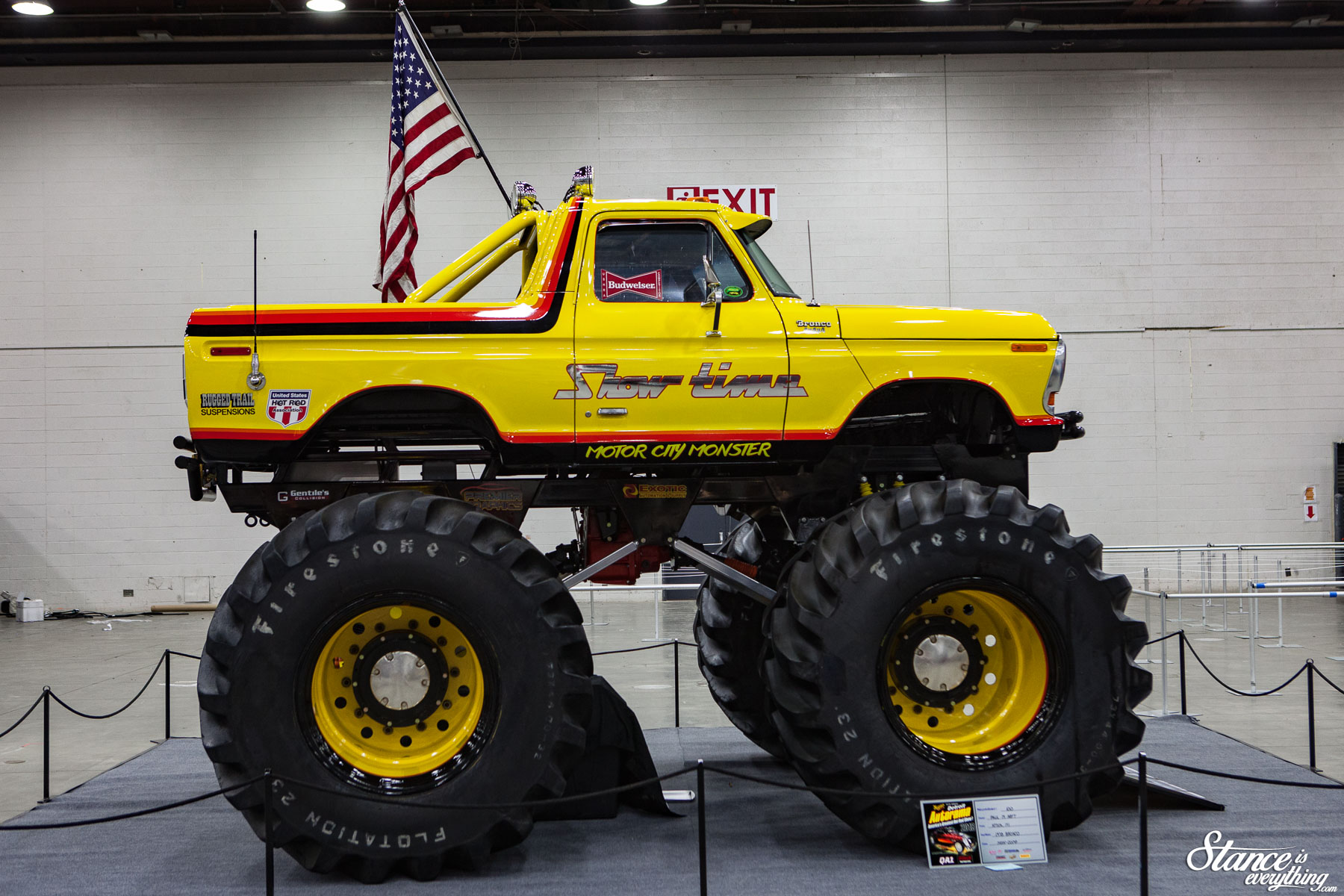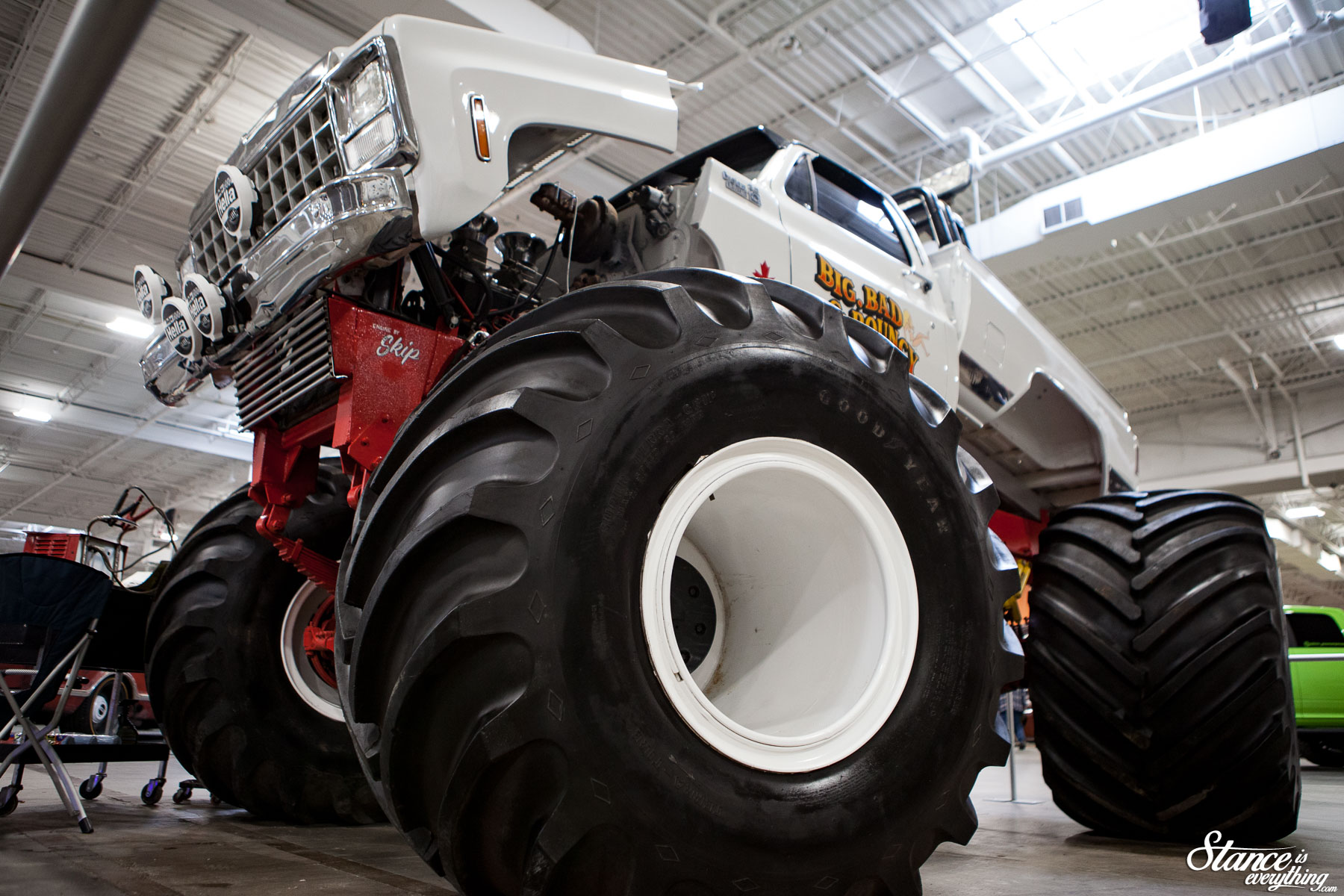 With everything Rad Era increasing in popularity it only makes sense that some of these Steel Titans (that game sucks by the way) have started to reemerge fully restored.
Showtime, and Big Bad & Bouncy II are legit monsters from the same era. Showtime is a 79 F-350, and Big, Bad & Bouncy II is a 1980 Chevrolet C10.
One was built in Michigan, the other Ontario. This pair make the perfect Chevy vs Ford Canada vs America Battle.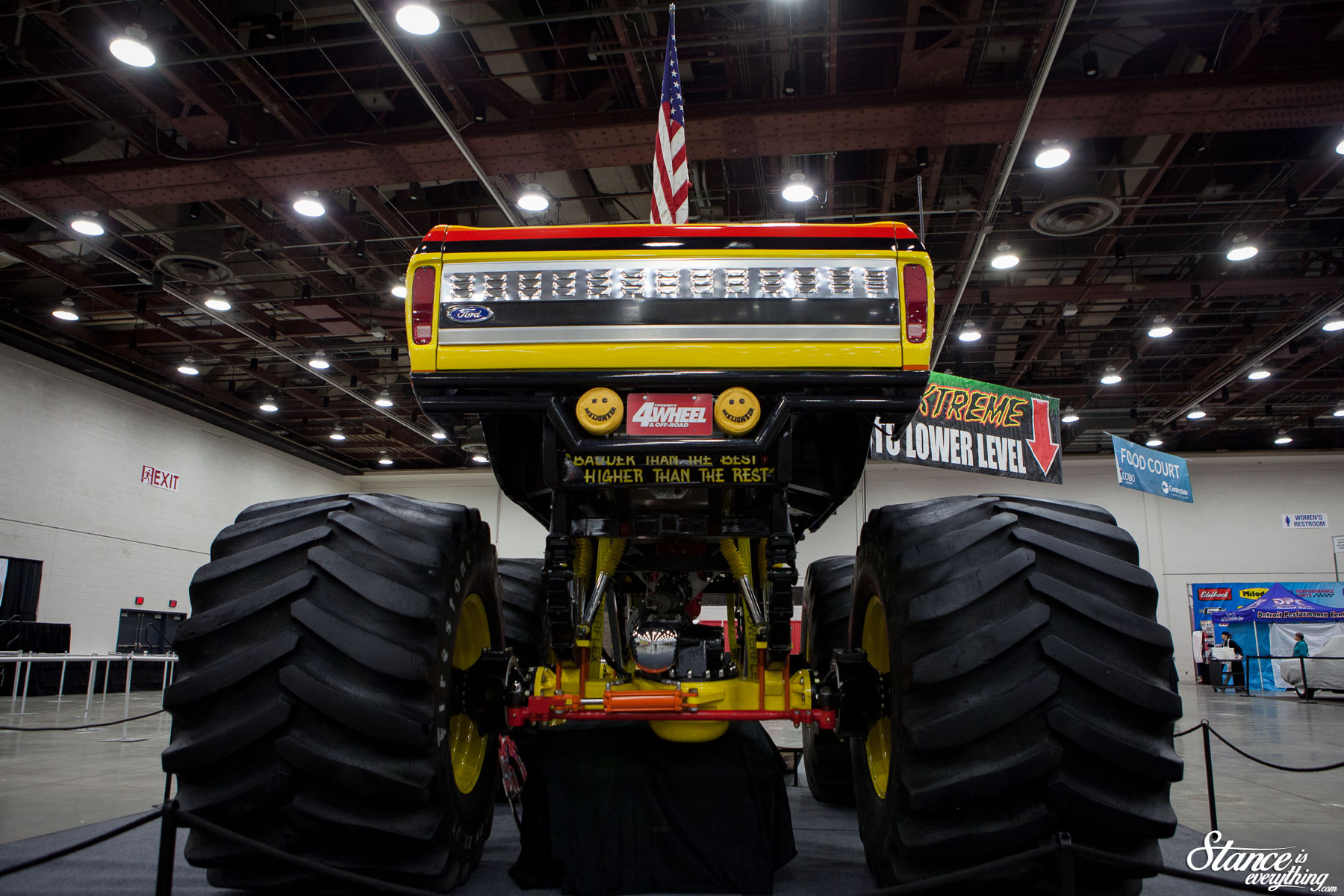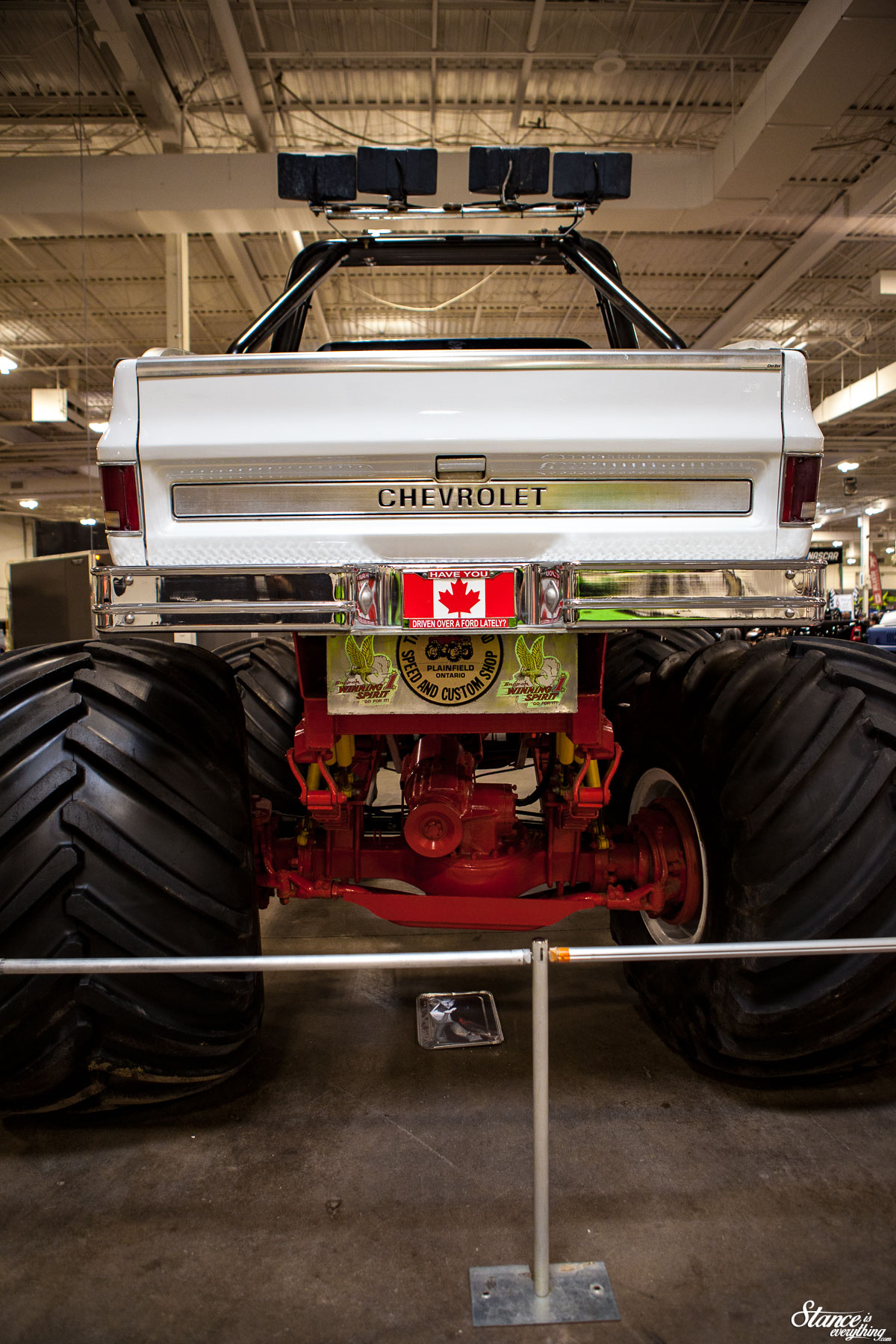 Funny enough I spotted each of these at shows ending in 'rama. Showtime at Autorama and Big Bad at Motorama.
Ask me which is better? Eh I can't call it but I would love to see them both crush cars today. It might not be as spectacular a show as the current models, but there's no doubt it would bring a smile to my face!