Today's mini feature is a Subaru which, like the last one featured here, is sure to push a few buttons among the more 'purist' minded automotive enthusiasts.
This car was brought to my attention by the owner/operator of WeLoveThis.ca, Graeme Harvey, Graeme and the crew over at We Love This (who are good friends with the boys at Union) are all about celebrating anything and everything dope; and today's car just happens to fit the bill.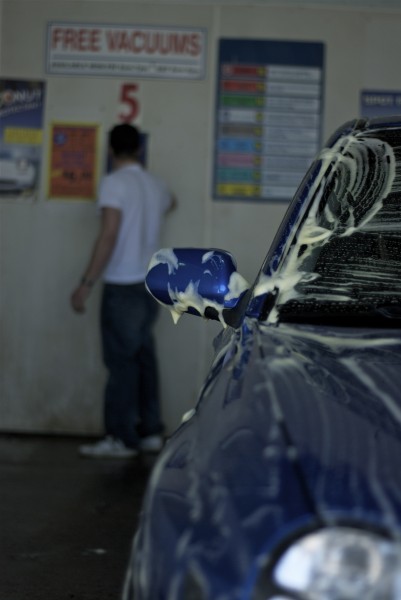 Mike Ross's Bug Eye started out the same as every other Rally Blue rex: stock, and awd. While this starting point is enough for a lot of people Mike wouldn't be happy until his car was transformed into something that couldn't be picked up off the local car lot.
After a short stint as a daily driver, the car transitioned to a road course terror for a season, before going in a direction that is foreign to most Subaru's, rear wheel drive.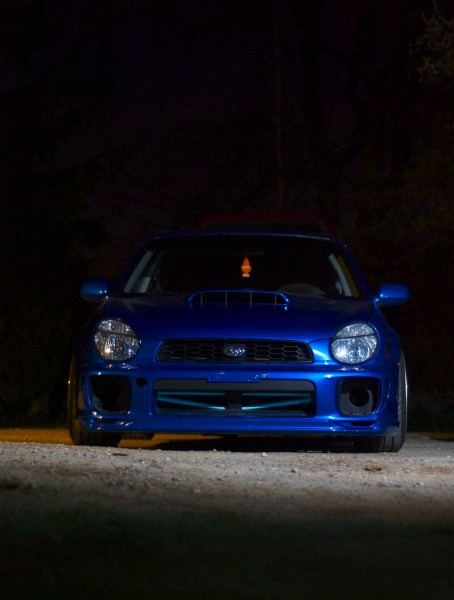 After removing his front drive axles and modifying his center differential Mike installed a set of Megan track coil-overs and a custom powder coated Cusco multi-link setup.
With his sights set on getting the most out of his new suspension Mike took his car to Scott at Can-align for proper corner balancing before installing his 17×10 +25 Miro STP1's (with 225/45 Yokohama tires).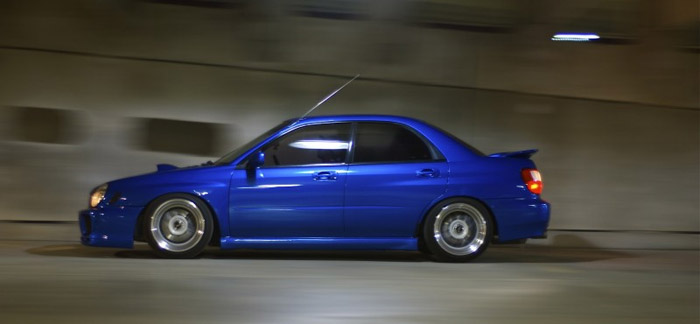 Under the winning blue hood Mikes motor lives in partially shaved the engine bay and once the unnecessary bits where gone under the  hood the shaving  spread through the rest of the vehicle until a total 250lbs of excesses was removed from the cars over all weight.
When riding in Mikes car you would hardly notice where the weight was subtracted (hint: custom aluminum bumper beams) as save from the air conditioning, no real passenger comfort has been sacrificed.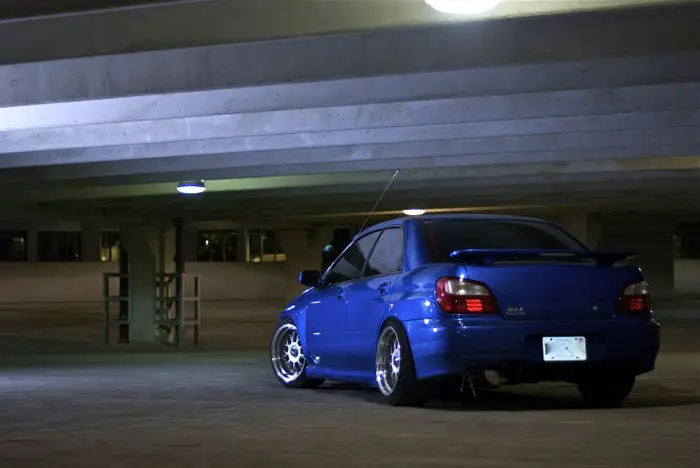 This car has come a long way since Mike got it but the end is no where near in sight, he and the Union Auto Club have a number of tricks left up their sleeves for this already great looking and performing car.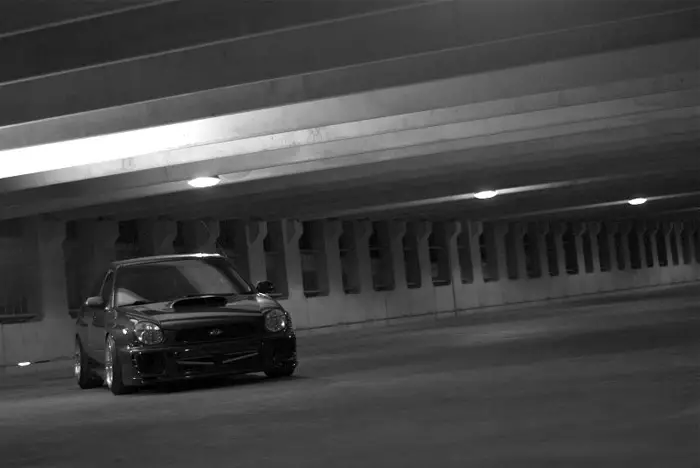 Photo credit: JP Ellis
Big thanks to Graeme (tips and info) and JP Ellis (flicks) at WeLoveThis.ca for helping me out with this feature, and finally a big thanks to Mike for letting me feature his ride.
Expect a few more WeLoveThis.ca/stanceiseverything.com collaborations to come in the future!