Growing up one common rule among children is that they all have at least one toy car, next time you're around kids take a look around and you'll see at least one happy youngster taking their favorite toy car through its paces in their own little imaginary track.
Those of us who grow to become car enthusiasts trade in our toy cars for one we can drive and our imaginary track becomes real world terrain.
Sam, the owner of today's featured ride, is an enthusiast who is no longer doing laps in his mind, these days Sam cruises the streets in his low, flush, 350z fittingly plated 'JDM Toy'.
Sam's toy story started with his previous car; an immaculate 1995 all wheel drive Eagle Talon TSI, which by the time he was done with it was a 400 hp, '99 Eclipse bodied beast sitting dropped on Eagle Alloys.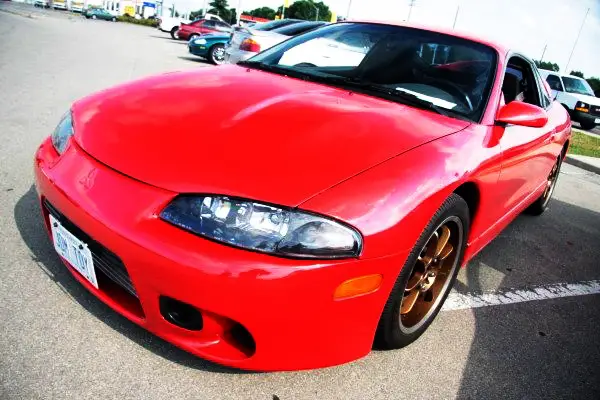 However shortly after completing his Eclipse Sam realized that it was no longer what he was looking for in terms of performance and styling.
Sam decided to take his next car in an entirely different direction.
The direction he had in mind was low and flush, and to meet these requirements he chose the Nissan 350z/Fairlady platform.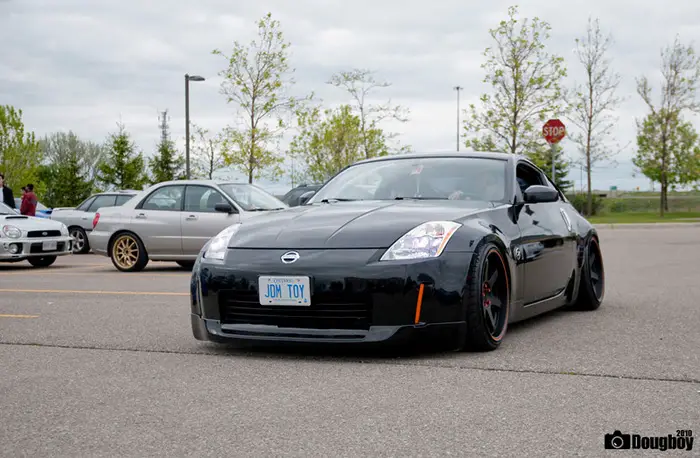 A strong believer that stance and offset are everything Sam's new 350z was quickly dropped over 19 x 9.5"/10.5" Varrstoen TE37 replicas with 225/245 tires via, the more popular by the minute, BC racing coil-overs.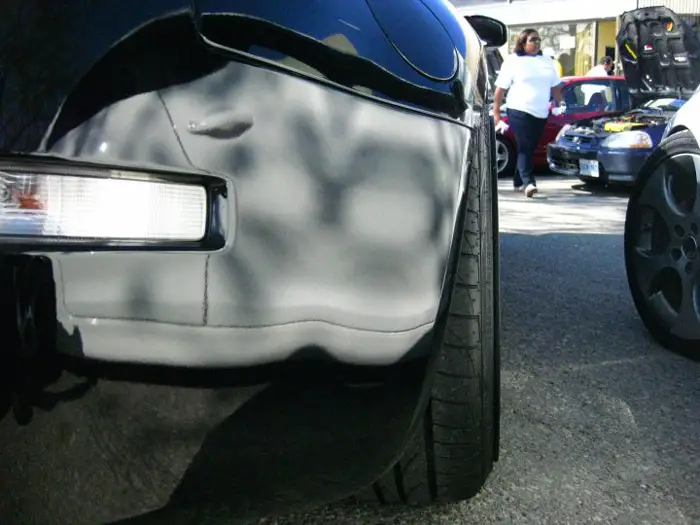 Sam then pushed his wheels closer to the fenders with 20mm Ichiba spacers in the front and 25mm H&R spacers in the rear before adding SPC rear adjustable control arms and a JIC Magic CF strut brace.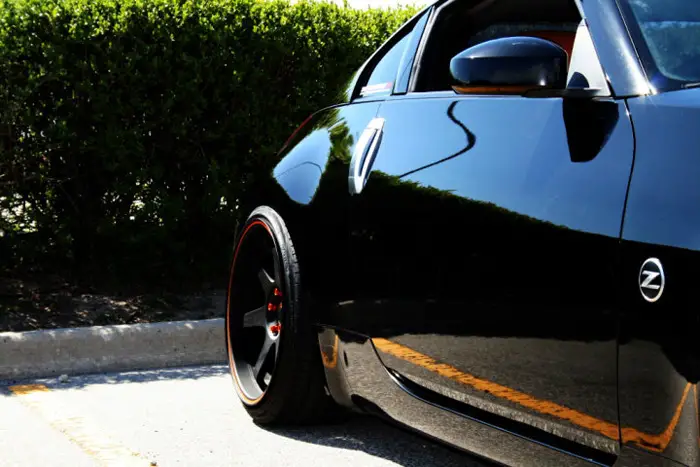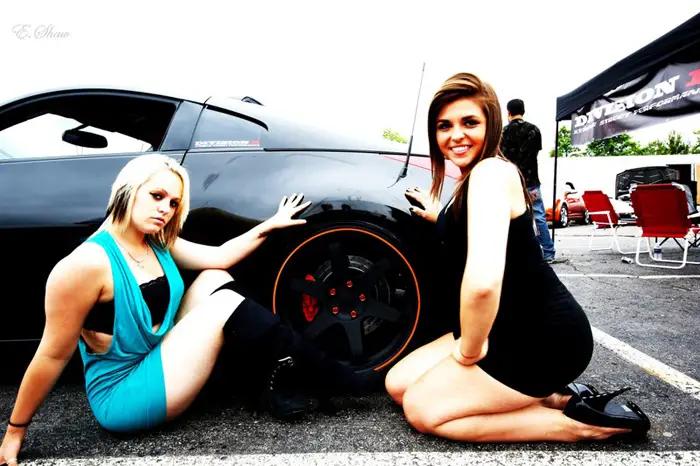 To further highlight the new stance a Suzuka Urethane front lip spoiler was added to the bumper and a rear deck spoiler to the boot.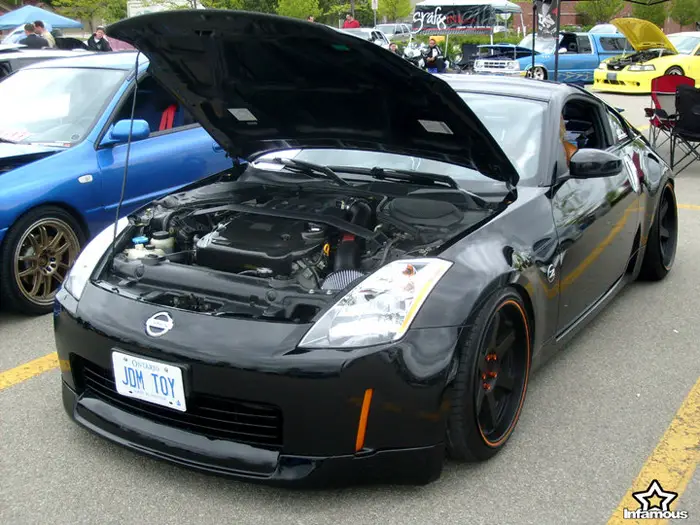 The factory 350z exhaust note is a glorious, but Sam wanted a little bit more, so removed the factory setup in favor of a Greddy SP2 unit, with Stillen ceramic coated headers, Berk high flow cats, and a Megan racing Y pipe.
Under the hood Sam addressed the Z's performance with a Takeda short ram intake, skunk2 Plenum spacer, and an OBX pulley set. To keep everything looking tidy under the hood a carbon fiber engine cover.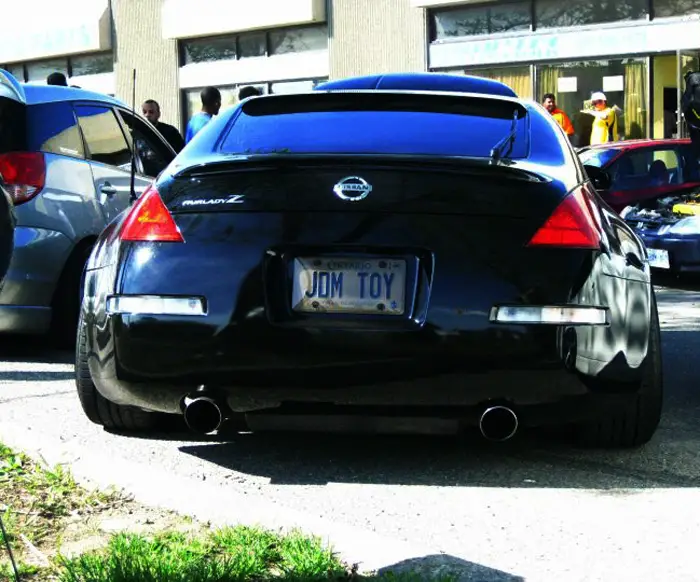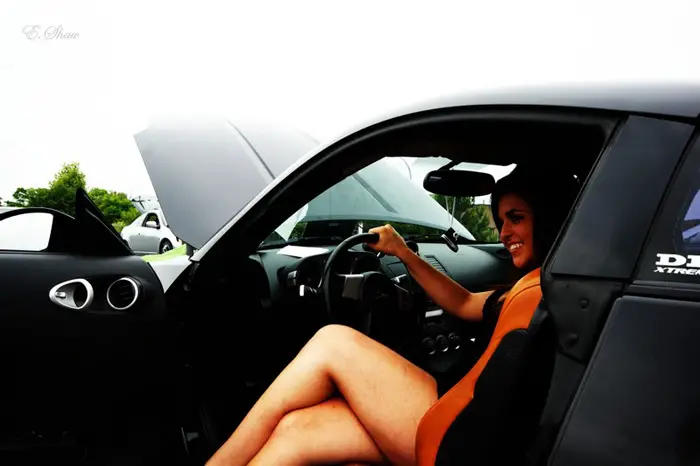 The future for Sam's Z has even more horses ready to join the stable as he plans to add an aggressive cam setup and possible ECU reflash or ETC.
Sam, along with his group of fellow car enthusiasts, known collectively as 'Division R Performance', have attended a number of shows (Sight & Sound, Drop Tec OPC to name a few) already this year in the GTA and Sam's Z has fittingly brought home  number of trophies.
Notable ones include 1st place  Nissan/Infinity, Lowest  ride height, and best Negative camber (twice).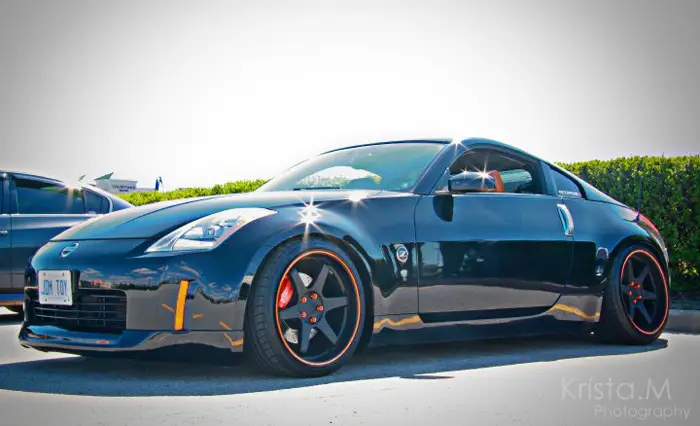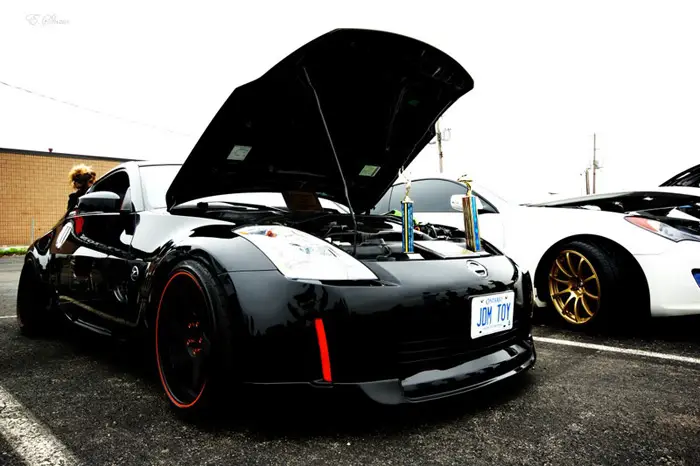 Sam and Division R Performance are also the driving force key behind the upcoming Voice Coil Meltdown show at Selective Sound and are looking forward to showing everyone why they are one of the most dedicated show teams with some of the cleanest cars in the GTA at that event.
Thanks go out to Sam for giving me the opportunity to feature his ride and I can't wait to see where it goes next.
*All photos copyright original photographers – thanks for the shots