Since I added the Facebook 'like' button to the post pages last night I figured today would be the perfect time to do another edition of 'Readers Rides' from the facebook fan page.
The fan page has been really active lately so it you are not a fan already take a look as I often post things on there that don't make it here, and generally try and be just as interactive on there as I am here.
Anyway, enough plugs, let's check out some of your rides.
Preston Tallhamer's Del Sol
I saw this car on the fan page, saved the picture and now can't figure out who it belonged to because its always it's nice to see a clean Del Sol.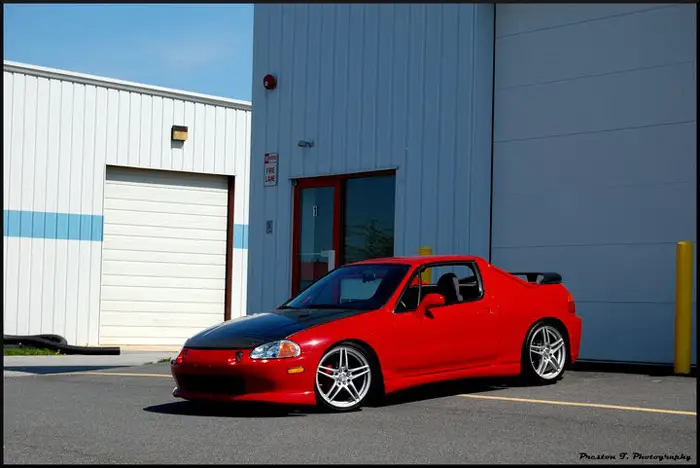 Andrews 318ti
A work in progress, Andrew has started in the right place with his 318ti by dropping it low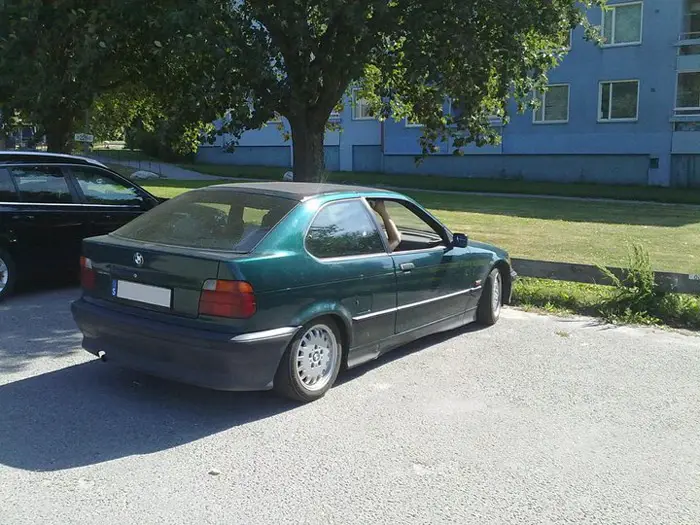 Wills Mazda 3
Will is a member of a few of the same Mazda 3 message boards I am and was sitting on a set of OZ racing rims all winter before the summer came around and he could bring it all together with a drop, rally armor mud flaps, and red accents.
Phillips Mustang
Phil's 2003 Cobra sits on 18×9 and 18×11  CCW Classics, and as you all already know I am big fan of CCW rims. I am not adverse to Mustangs either.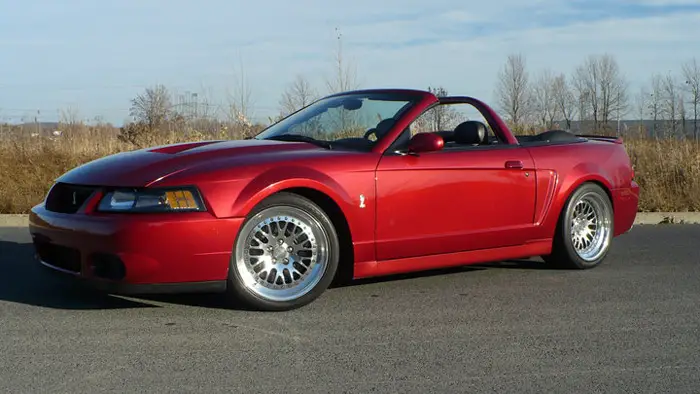 Nelson's M3
Currently in Calgary Nelsons home town of St Catherines, isn't too far from my current location.
Lots of nice cars in both St Catherines and Calgary.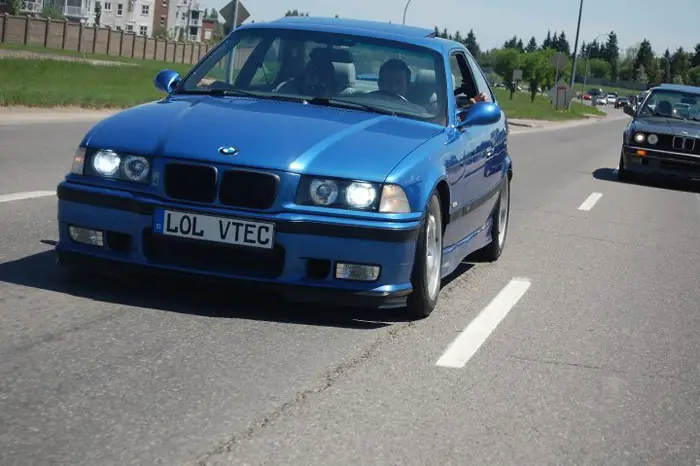 Frankie's widebody 350
Frankie's got a fairly aggressive widebody kit on his car which has me curious about what the wheel and motor setup is I'll have to hit him up about that.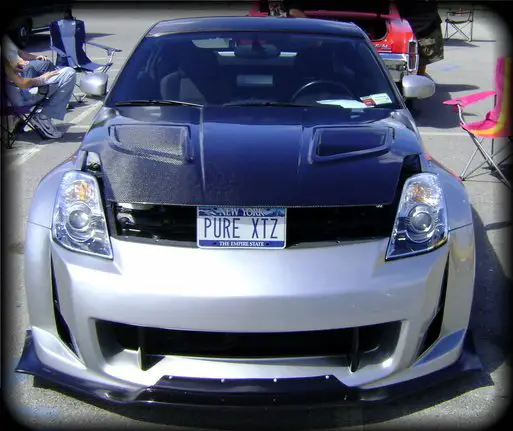 Johnny's Rx-8
Johnny's RX8 is sitting 18×10 +24 Mustang rims with 265 40 18 tire, as of right now he has plenty of rubbing but he is working on sorting that out and I should see some side shots soon.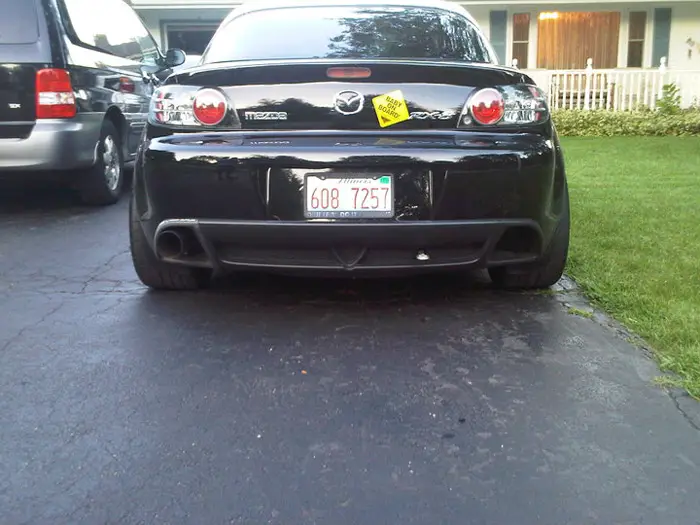 Ian's VW
Holding it down for the United Kingdom Ian has built a clean dumped VW Golf.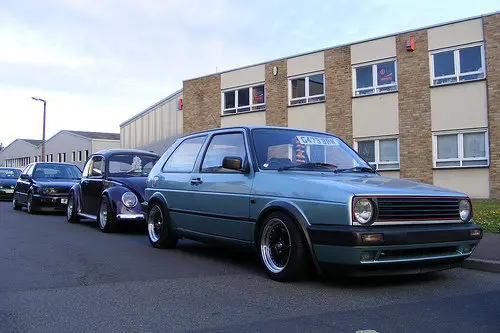 Jon's Lupo
More euro flavor, this time Jon comes through with the small hatch we only wish we got here in N/A.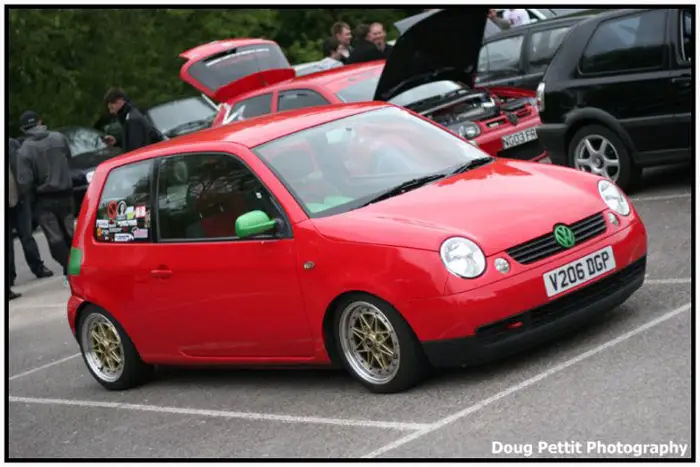 Michael's VW Caddy
Rounding out the UK VW crew, Michael's got a clean VW cab that is sure to make a lot of people on this side of the pond jealous.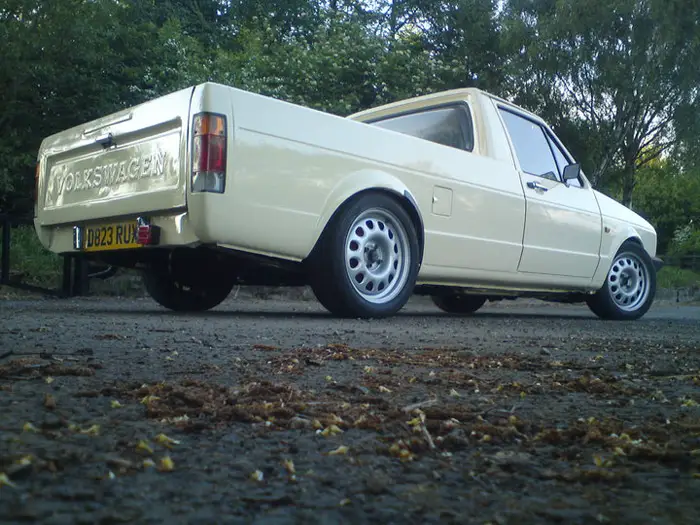 Eric's Probe
Eric from Nine-O-Five rides has one of the cleanest and best fitted Probes I have ever come across, and he runs one of the Stance Is Everything stickers with the girl on the lip of his rear wheel.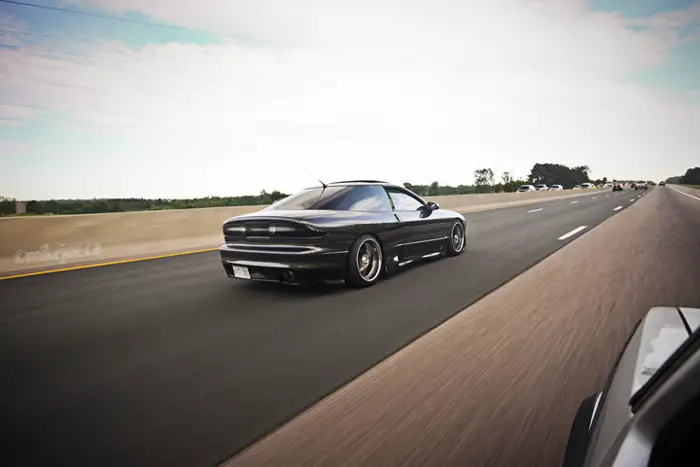 Chester's Honda
Chester is a local who I have yet to meet in person,but, I follow him on twitter and so should you.
His Civic looks great on these Advans which you normally see on drift cars.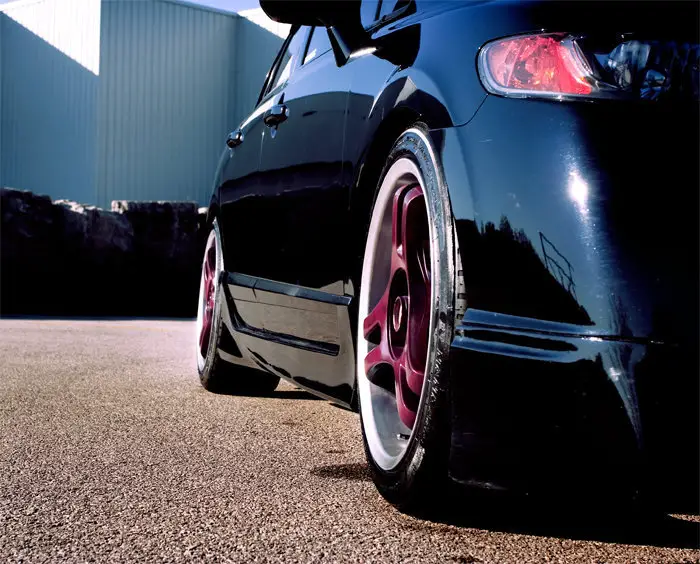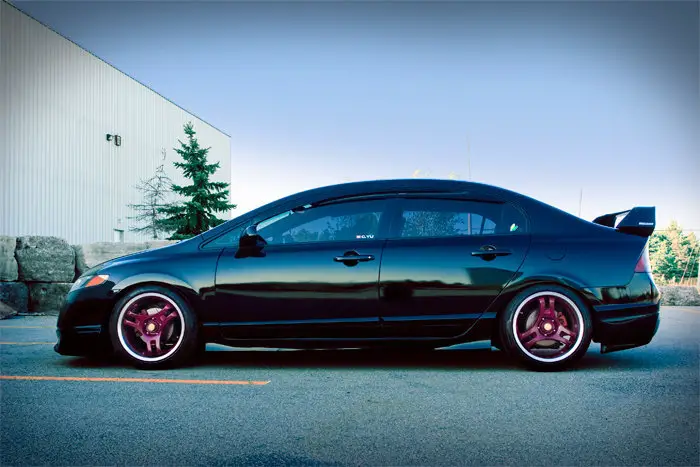 Big shout out to all my fans new and old! Keep uploading those pics/emailing me and we should have a part 3 in no time.