Cruising to a Halloween party on Friday night out of the corner of my eye I noticed a familiar looking Civic coming up in my side mirror, as he got closer I realized the car belonged to Erik Morrison of Nine-O-Five Rides.
After trying, in vain, to communicate on the highway with the windows down we cruised together for a bit before I exited and he continued on.
As he vanished into the night I remembered that he had some pictures and info on this Civic I had yet to post.
Erik picked up his beater for $1100 and even though it's not his show car he figured why roll stock when you can roll low?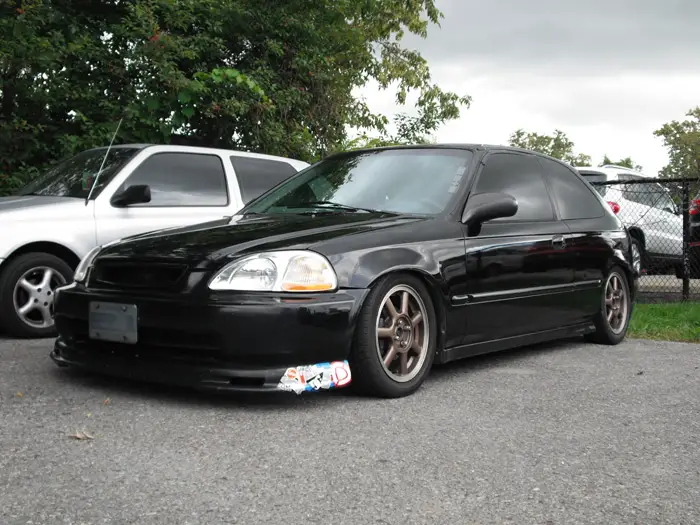 After picking this EK up with with 255km on the clock Erik did typical ho hum maintenance before getting into the modifications that would make the car a bit more bearable.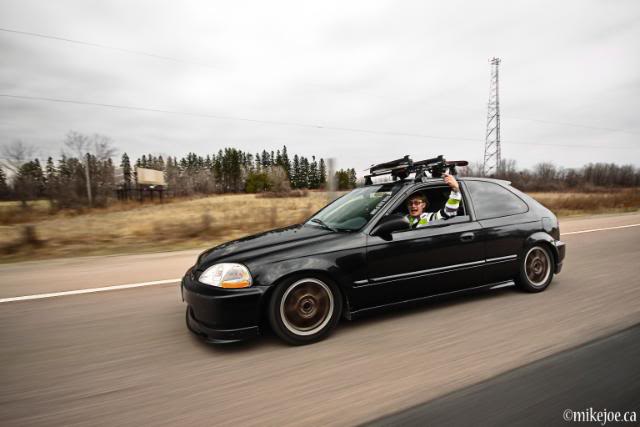 Here is a quick rundown of what Erik has done to the car and how little it set him back:
Factory escort GT wheels with tires (painted gold) – $80.00
Ractive sleeved coils – 20.00 (brand new!)
Front and rear lip kit – 160
Tint -$250
Roof rack – $200.00
Stereo – $300.00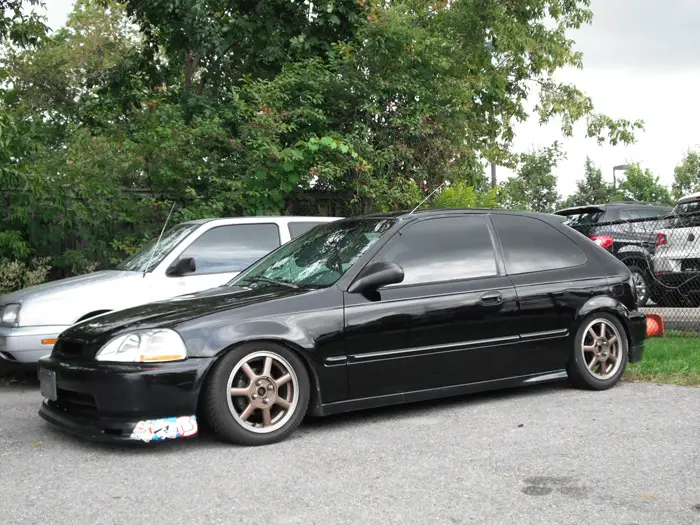 In addition to the above mods Erick put a lot of elbow grease into restoring the cars finish.
Now, if you are wondering why Erik has been driving this Civic for the past few months and not his deep dished, well, you will just have to wait until next season for the answer 😉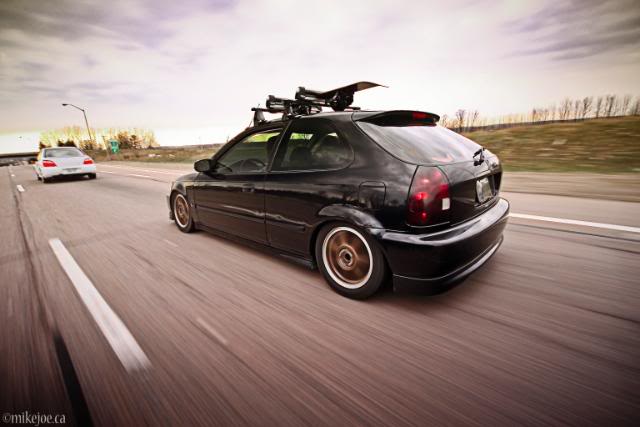 Always great to see locals out cruising low.
Photo credits:Mike Joe Photography