Almost any car that I choose to post after an intense two weeks of SEMA coverage is bound to look pretty tame so instead of putting someone's ride directly up against all those high dollar, very sick, builds I figured I might as well put mine up first.
These pics were taken by my girlfriend about two weeks ago, the night before I converted my ride to winter mode, and now looking back at them I have realized just how long of a winter it is going to be 🙁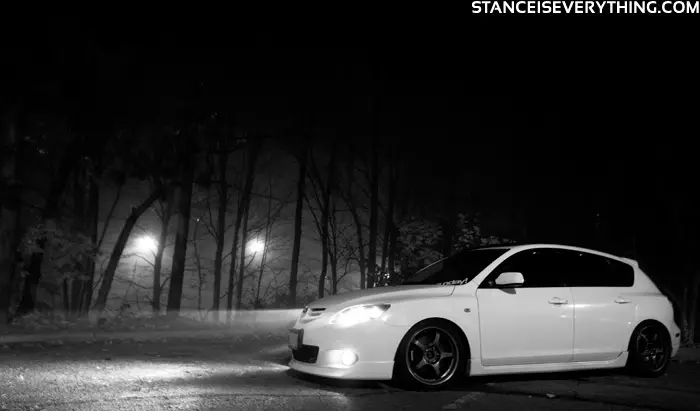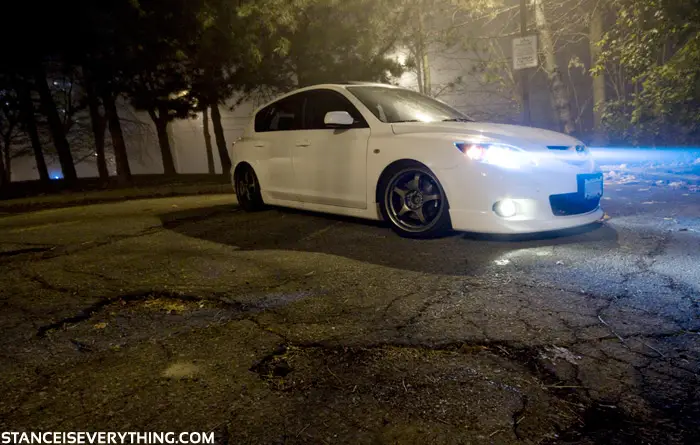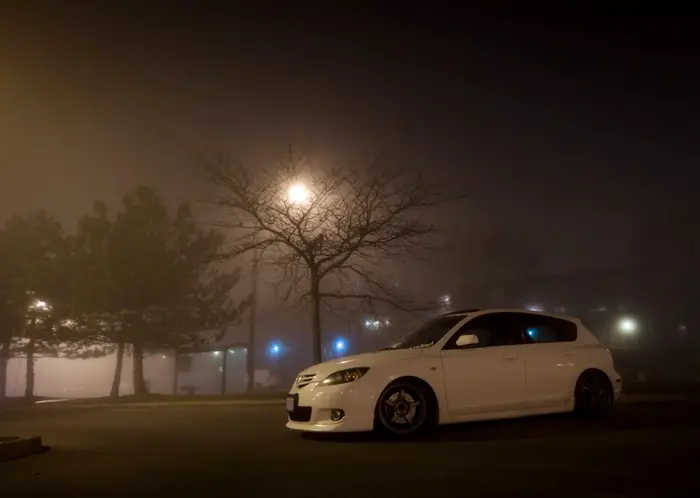 and now….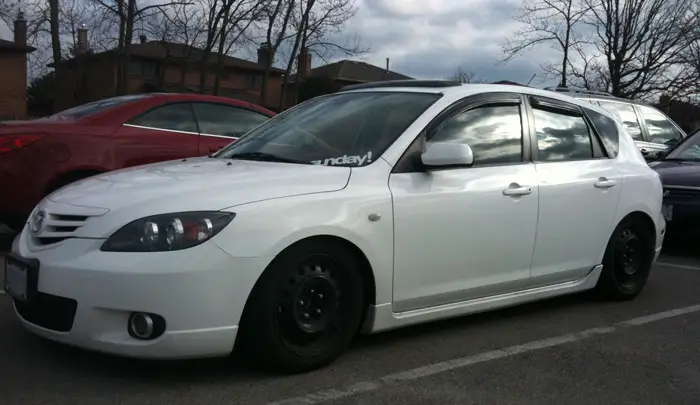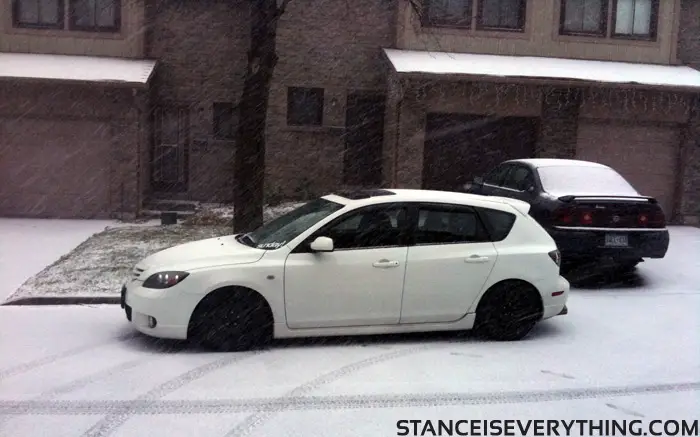 Next season the only change aesthetically will be new wheels at 18×8 and around 38 to 32 offset. I want something a bit more aggressive but nothing I have to be too worried about driving on a daily basis around here.
My current wheels would stick around for track days/ auto-x if I can finally get my sorry self out to one.
Photo Credits: Elle Marie Photography (new site!)