I met Patrick through Gillbert of the Scraped Crusaders. Pat is the type that does whatever he wants to his car regardless of whether or not other people are going to like it. If he likes it, it's done.
I've seen this car a few times and the only constants are that it's always low and always has lots of stickers, other than that it's never the same twice.
The work he puts into this car hasn't gone unnoticed either as four of my non car enthusiast friends have text messaged me about seeing Stance is Everything stickers on 'A Volkswagen with a Christmas tree" over the past couple weeks.
Awesome.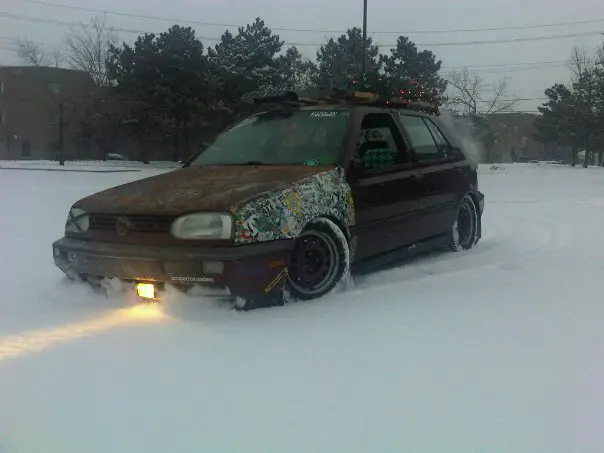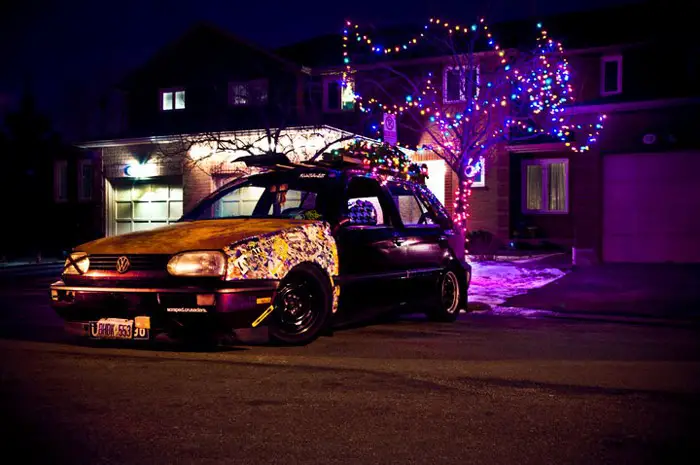 Sick seasonal wallpaper versions of the above photo can be found on The Scraped Crusaders.
So go there and make your computer festive.