When it comes to motor swaps I'm not a purist in the slightest. I've said time, and time, again if a motor from another manufacturer is cheaper, faster, and more reliable than the one that came with your car and it's financially feasible to swap in then swap it in.
That being said I had absolutely no idea people put small block Chevy motors in Porsche 911s so when I saw this '75 Porsche 911 with a Chevy small block in it on Night-Import I did a double take.
Well as much of a double take that's possible when viewing a car on a laptop.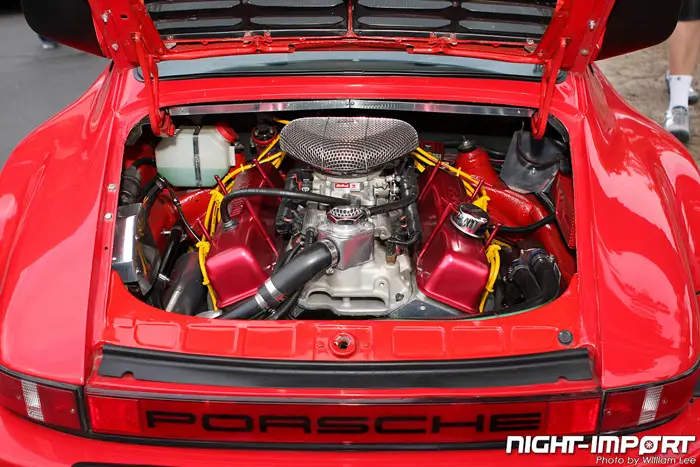 After doing some searching last night I've found out that this swap has been performed by a few people and you can actually buy a kit from Renegade Hybrids (fitting name) to ease the dropping in of Chevy grunt.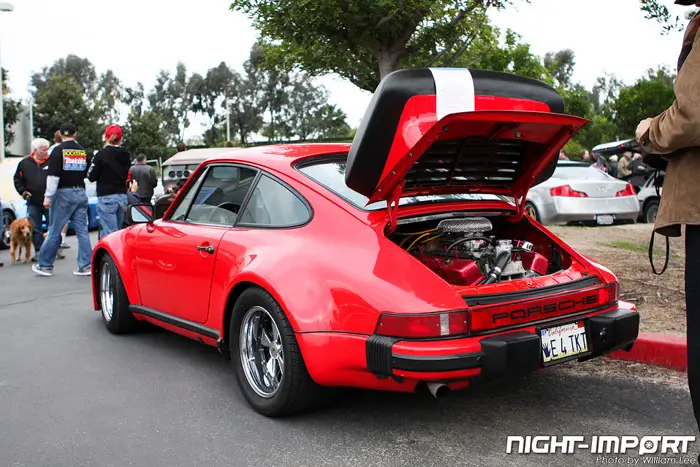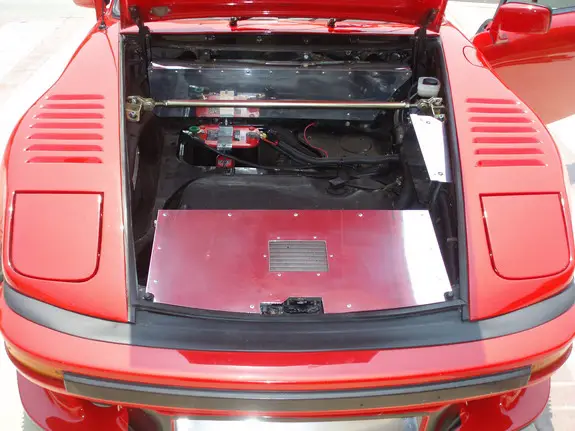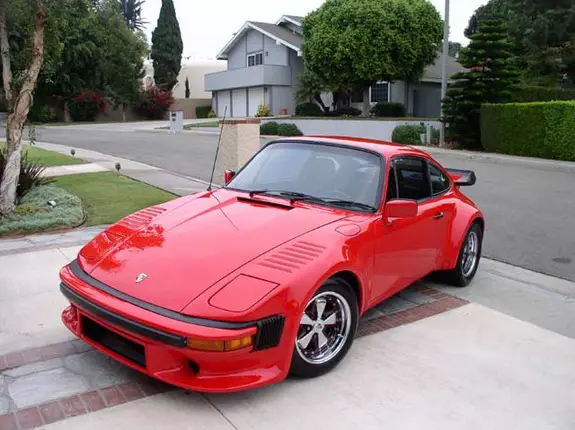 After doing a little poking around I was able to find some specs on this particular hybrid:
Steel slant nose and turbo body
400hp Small Block Chevy
Electronic port fuel injection by Edelbrock
Porsche 930 transaxle & brakes
Ron Davis radiator & Meziere 55 GPM remote mount electric water pump
9 and 11 inch Fuchs – 3 Piece (Fuch centers & BBS halves)
345 tires on the rear
Fresh suspension and corner balance
Weighs 2600 lbs (Porsche 930 had a claimed weight of 2635 lbs)
No smog check required in California (1975 and older are exempt)
Current California registration
Looks like a Porsche, sounds like a healthy muscle car
and for 30,000 US it could be yours!
Photo Credit: Will @ Night-Import and Steve Buchanan.