When I was deciding what to post for Friday I considered the obvious, BBS going bankrupt for a second time, but decided I didn't really want to open up the can of worms discussion on whether or not it replicas lead to the current financial situation of a company we love so much.
So, I decided to post something I found on There I fixed it instead that is mind boggling that it even works. Maybe next time you get a flat on a road trip you can try this method before getting the spare out of the trunk, then again maybe not.
Gotta give this guy some credit, it's a very creative solution.
Site Updates
I mentioned it earlier this week but I'll do it again, the store is updated and now has new products and inventory tracking so go check it out so you can throw a 'Mr. Plow' sticker on your lip this winter.
Also in regards to stickers if you ever have any questions regarding your order don't hesitate to email me.
Flashback Friday
On the subject of sr20's in places they didn't originally start in remember the Union Auto Club Sr20 build from last year?
Well it's been sold so here is a link back to when it was completed. Not sure what Ryan is working on now.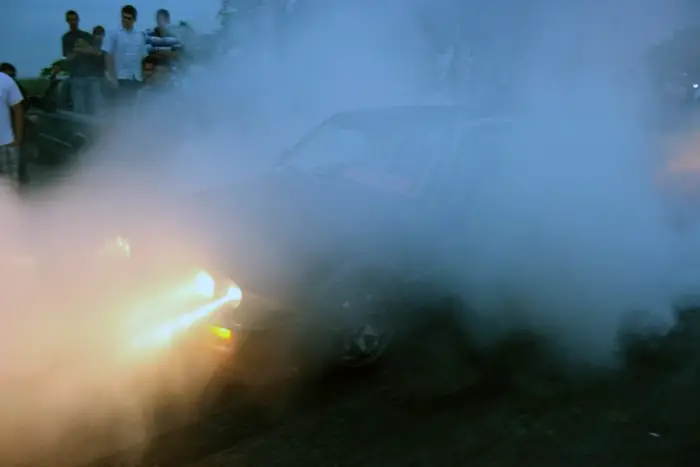 Winter over yet?