When I think of modified Mitsubishi's it's normally Eclipse, Lancer, or Evo, but never Mirage. This is probably because the history of the Mirage in Canada is a little confusing. Up until early/mid 2000 Mitsubishi was sold under Eagle and or Plymouth, which meant the Mirage sedan was a Dodge Colt while the hatchback was an Eagle Summit.
I've seen a couple modified Colts around town (though few and far between and none within the past five years) but at the time I never made the connection to the cars Mitsubishi heritage.
Regardless there is no doubt in my mind that the modified Colt I did see in Ontario was no where near as nice as this one.
While I don't have any performance specs on this car but it's easy enough to tell that this is (now anyway) a turbocharged Mirage (or Lancer if you are in Australia).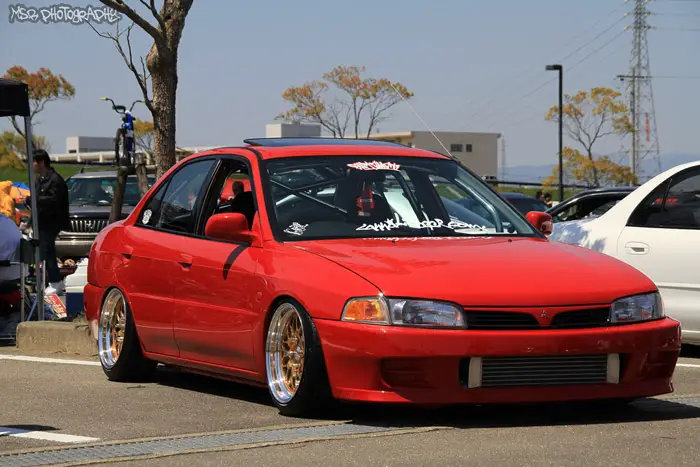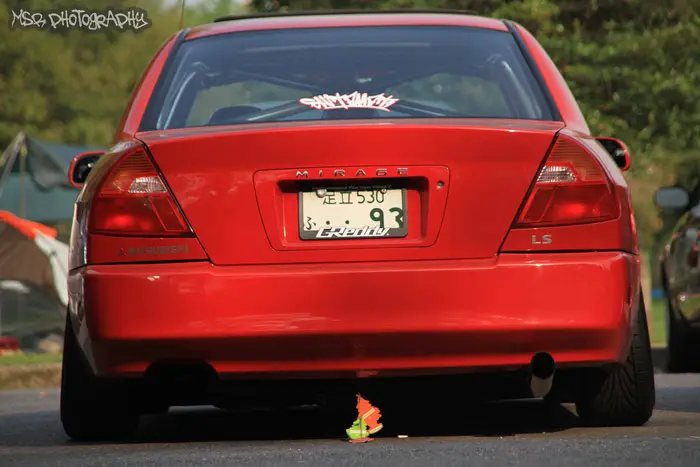 Mighty fine looking Mirage/Summit/Lancer, mighty fine.
Photo Credit:Masaru Tanaka