Welcome to 2011 everyone! I hope this year is better than the last for all of you and for those of you that rang in the year with firewater I wish you a speedy recovery from the grips of a hangover.
Like last year I'm watching the 2010 Scottsdale Barrett Jackson Auction re air on Speed TV and looking over my Google Analytics stats to see how things went in 2010.
Regardless of what the stats have to say 2010 was a great year for Stance Is Everything. This time last year I was on verge of cracking 75,000 page views total and now that's easily a monthly number.
Page views aside I've made lots of new contacts in the automotive world, got to go to SEMA, and have made 'e-friends' with enthusiasts around the world. I really couldn't be happier with how 2010 went.
I have no idea what 2011 holds but I'm excited to see what happens.
Top Winter Wednesday of 2010
Winter Wednesdays is a bit of a sleeper category, only being active about half the year, but it does really well regardless.
It's popularity probably has to do with the fact that a lot of people are stuck struggling with winter every year and seeing other low obsessed car folk battle the same conditions helps the winter seem slightly shorter.
In 2010 the most popular Winter Wednesday was the kick off post ' A new winter begins'.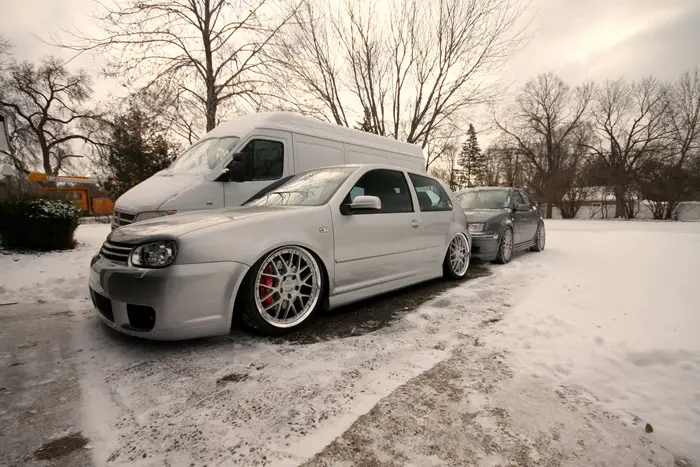 Second:Rock with it
Third:'Tis the season
Barrett Jackson Update: A 2008 Shelby GT500 KR just went for $95,000
Top Theme Tuesday of 2010
I have to admit I didn't see this Theme Tuesday as being the most popular of 2010.
My bets were placed on 'Girls With Hot Rides Part 2' but that one came in second to 'Clean Civic EG Hatches' which was actually posted in 2009, I guess this is your way of subtly suggesting I do another?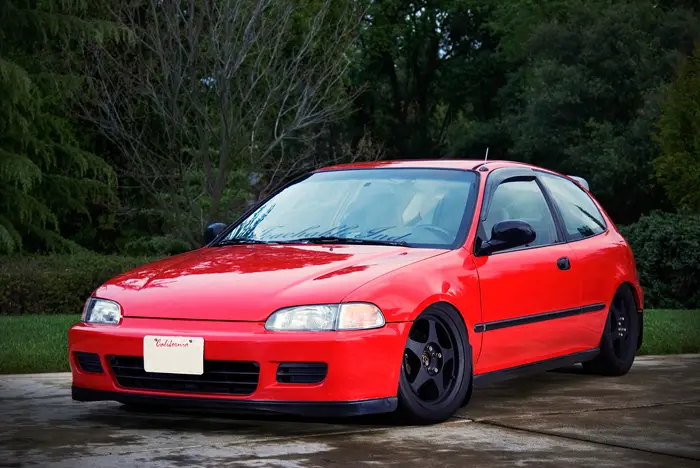 Second:Girls Hot Rides Part 2
Third: MKIII Supras
Barrett Jackson update: A 1954 Kaiser Darrin just went for $200,000
Top WTF Friday of 2010
I had a feeling this post about the pothole situation in Bulgaria would take the cake in the WTF Friday category.
The size of these potholes and the damages they cause is simply absurd. Bulgarian car enthusiasts hats off you you, I don't know how you guys do it with these craters to contend with.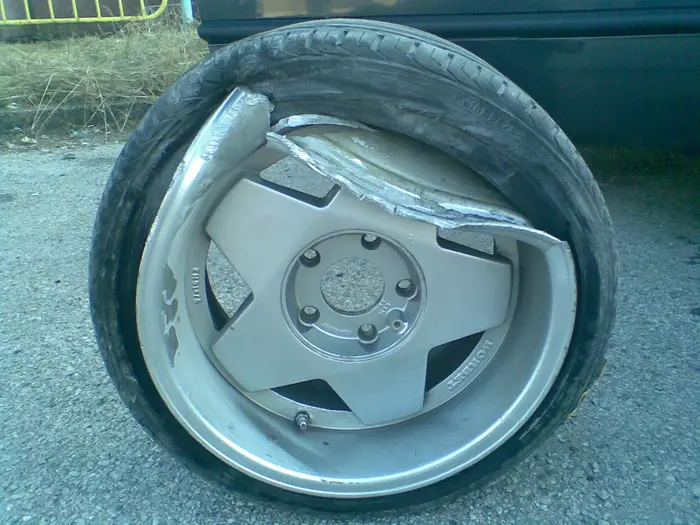 Second: The Silver Shadow
Third: The engine it fell out
Barrett Jackson update: A 2008 Shelby GT500 KR just went for $95,000
Top Event Coverage of 2010
This was another statistic I was a little surprised about. Part one of the August 22nd CSCS coverage manged to edge out all the other coverage, including SEMA, to rest at the top of the page view mountain in the event coverage category.
Chris from CSCS will be stoked.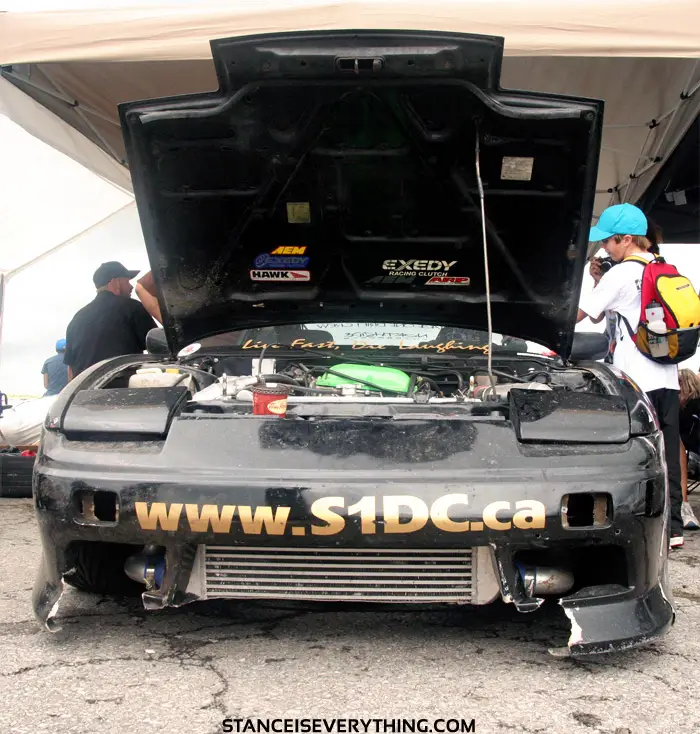 Second: Import Fest 2010 Pt. 2
Third: Stretch & Poke 3 – Sayonara Summer
Barrett Jackson update: A 1965 Cobra CSX 600 went for $80,000
Top SEMA Event Coverage
A new category for 2010, which I will hopefully be able to continue for years to come, is the SEMA sub category of Event Coverage.
Part one took the cake this year.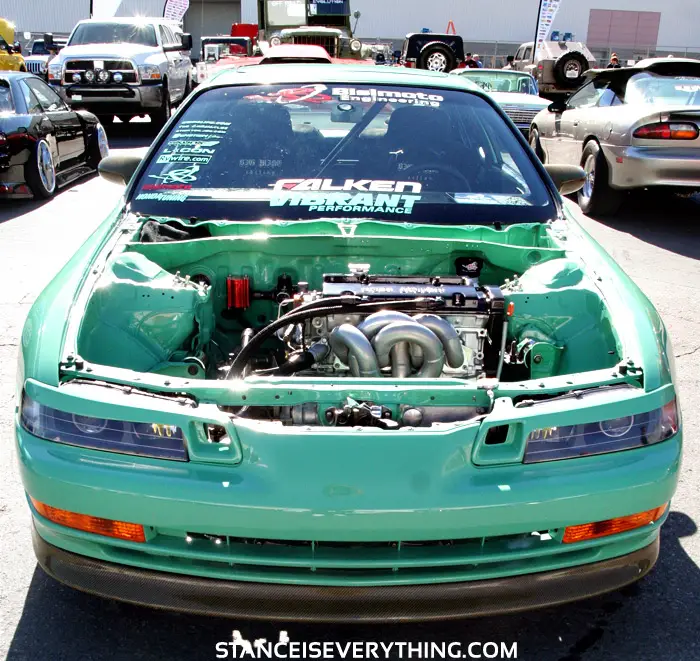 SecondSEMA Event Coverage: Part 3
ThirdSEMA Event Coverage: Part 4
Barrett Jackson update: A 1964 Ford Fairlane with a 427 (class N Super Stock recreation) went for $62, 000
Top Readers Rides post of 2010
The most viewed post in the readers rides category was Facebook fans part 3.
Facebook is a monster in all other aspects of the internet so this makes perfect sense.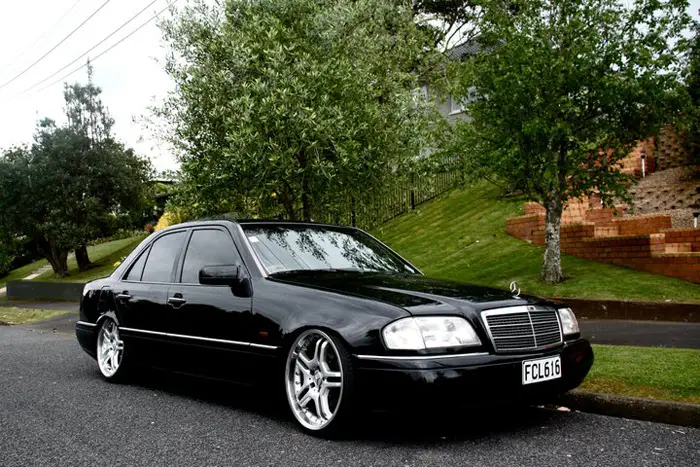 Second:Facebook fans part 2
Third:Facebook fans part 1
Barrett Jackson update: A 1970 'Hemi Superbird (resto-mod) just went for $125, 000
Top Featured Photographer of 2010
Two thousand and ten was a bit of a slow year featured photographer wise but the quality was there.
This years most viewed photographer was Edwin Tan (Dougboy) who is now an official photographer over at Stance Nation.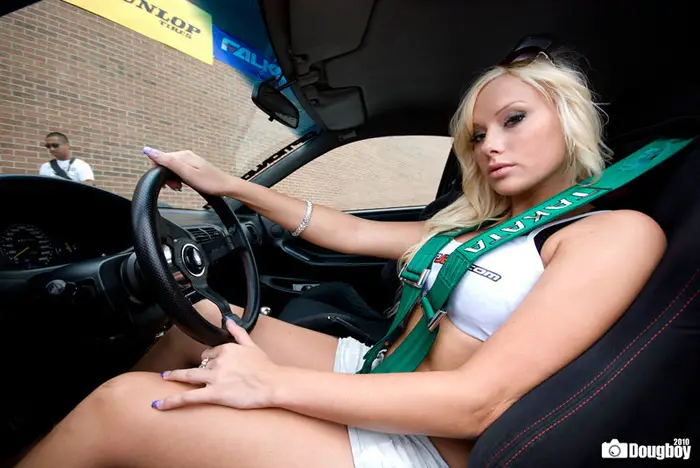 Congrats Edwin.
Second Matt Berenz
Barrett Jackson update: A 1970 'Hemi Superbird (resto-mod) just went for $125, 000
Top SEMA Show Stopper
Another new one for this year was the SEMA Showstopper category. The top SEMA Showstopper for 2010 was the '' Slammed Box' post which was the four pictures of Gold Members clean Scion.
Totally makes sense since this car was sick enough to be featured on Hella Flush.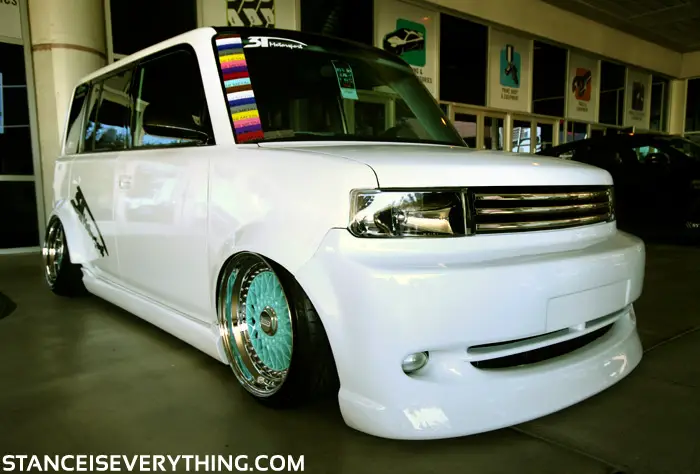 Second: Gold Mines
Third: The Syborg
Barrett Jackson update: A fuel injected 57 Corvette just went for $177,00
Top Featured Ride of 2010
With no disrespect to the owners of the other awesome cars I featured in 2010 I was rooting for this one to come out on top and I'm glad it did.
This was the first 'in house' feature that was done for the site (with help from Elle Marie Photography) and even though the shoot had to be rescheduled a few times, done in two parts, and the editing took longer than expected due to a move Aidan never once complained.
In fact since I've met him Aidan has been nothing but super supportive in the growth of this website.
Expect to see more of this car in 2011 as I know he has already purchased a few parts over the winter.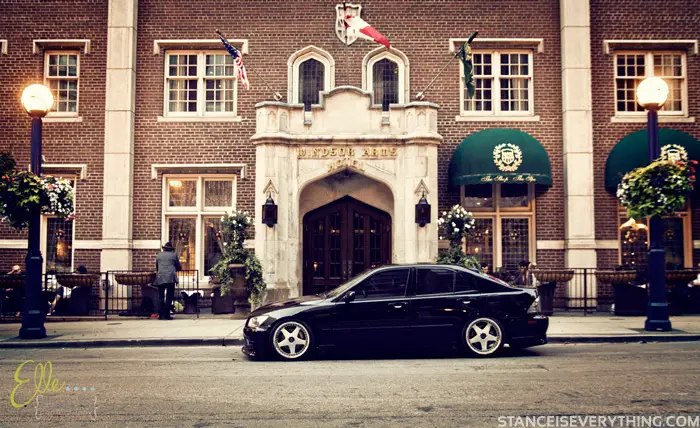 Second: Cungs G35
Third:Sam's 350Z
Barrett Jackson update: A 1993 Chevy Custom ('Boyds Hauler' with LT-1) owned by Eddie Van Halen just went for 39,000
Thanks again for hanging out in 2010, 2011 should be great.
I am going to keep bringing you guys the automotive hobby through the eyes of a guy who loves stance.
(Maybe I'll even give the site a small visual refresh ;))