This winter has been pretty wild so far: two hours away people have been getting snow almost non stop for a week and a half while even farther in away in Ontario people were stuck on the highway in their cars for a couple days.
Here in GTA it's just been cold, so that I don't even want to bother setting up my new snowboard, the board which I am reminded of not because of the weather but because Eric has two strapped to the roof of his beater in this Mike Joe photo shoot.
While these pictures are from last year that doesn't make them any less impressive. Mikes a trooper for setting up a fully legit photoshoot in what was no doubt a very cold night.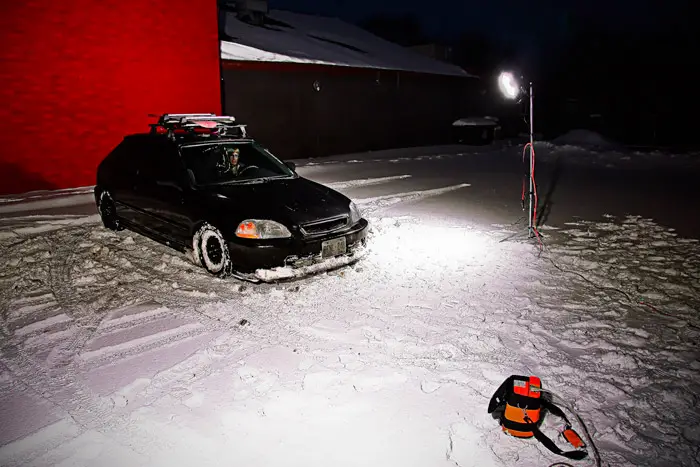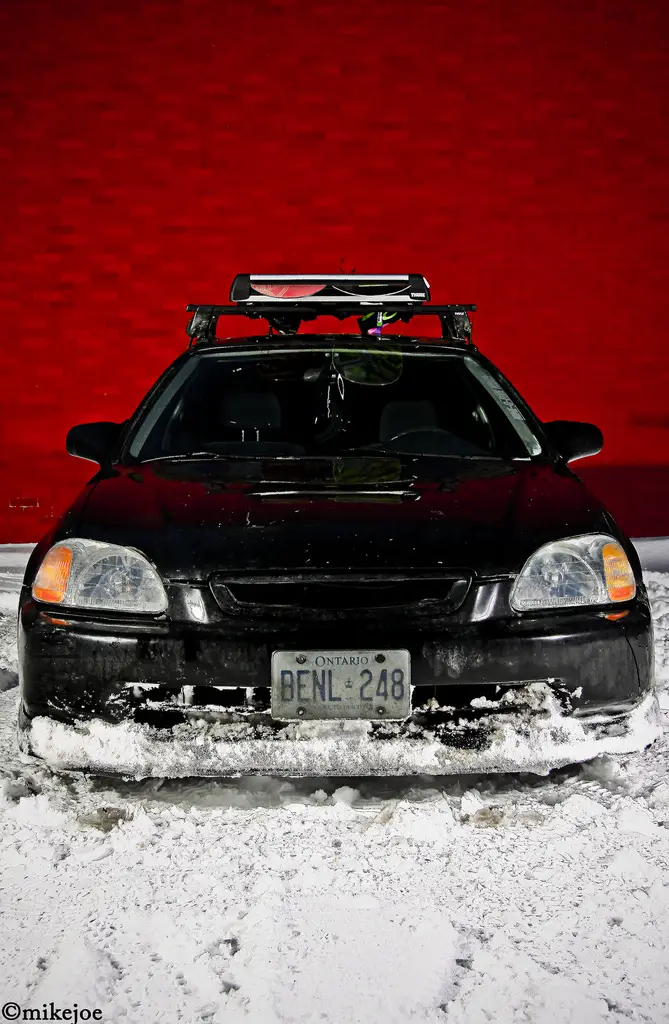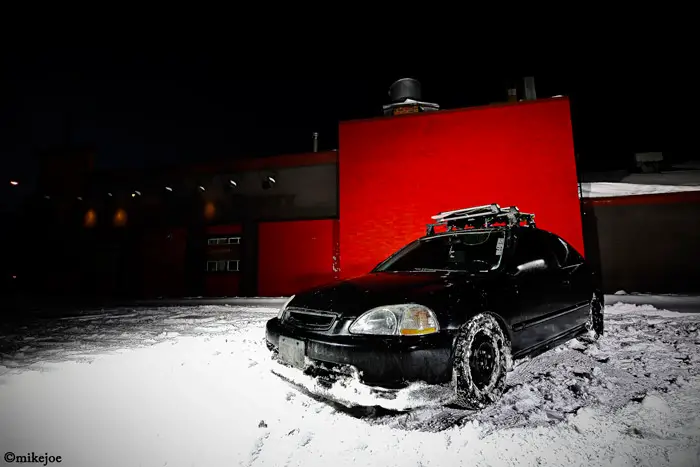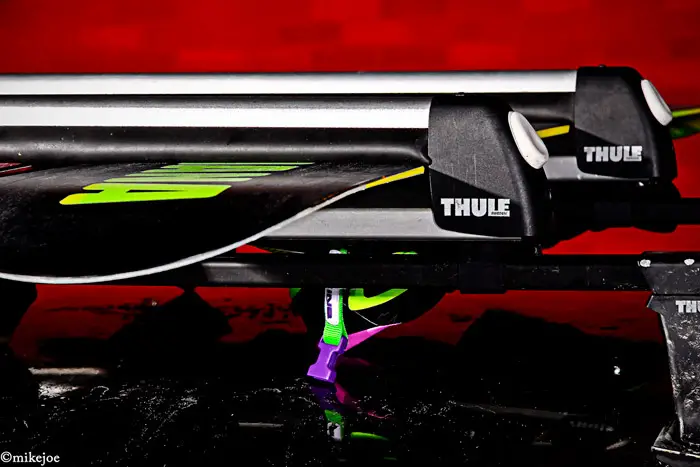 Photo Credit
Mike Joe
flickr.com/mikejoe