The last two cars I will be posting as Showstoppers from the 2010 SEMA show are cars that I had to revisit a number of times in order to get clear photos due to the fact that each had sizable crowds gawking virtually any time I passed by.
Both of these cars lie somewhere between show and street-able in the sense that the owners probably drive both of them quite a bit but wouldn't dare risk daily driving as getting into a fender bender with one of these would be a travesty.
1939 LaSalle Couple
The first car is a beautiful 1939 LaSalle built by Dominator Street Rods.
Not much was really available in way of information about this car at the show, and the internet has only revealed to me the following things:
The current owner, Bill West, has owned it for the past 20 years
It has a super charged Northstar power plant
It was built to be driven
I suppose I will just let the photos fill in the rest: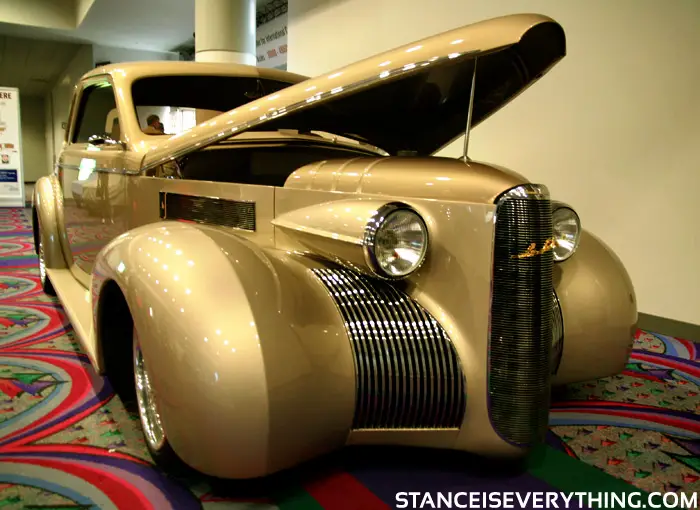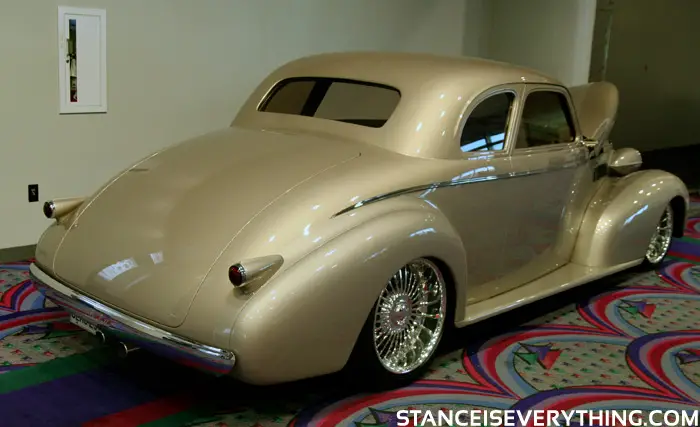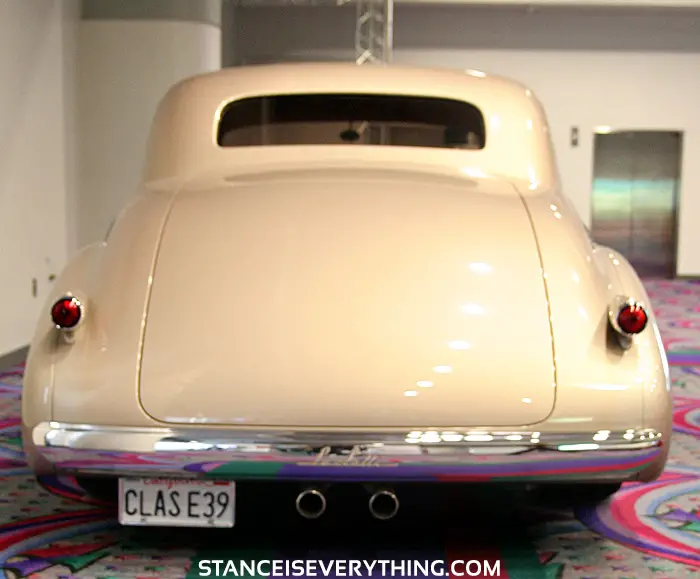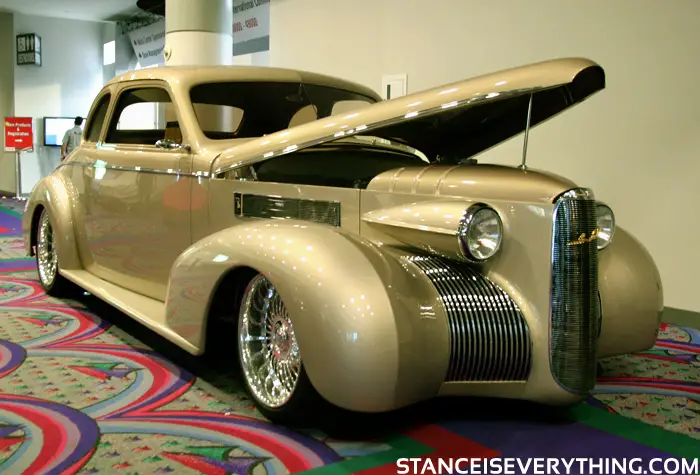 Joe Brown's 1967 Ford Mustang
Joe Brown, aka Hot Rod Joe of Hot Rod Joes Rod and Custom brought his 1967 Mustang to SEMA and I thought it was a perfect match for a post with the LaSalle above.
Joe's Stang is powered by a Supercharged SVT Cobra motor which no doubt makes gobs of power and is a lot of fun to bang through all 6 gears.
While it's virtually impossible to tell from the pictures this car has got a full tube chassis and custom suspension setup.
Also in order to get those big rear wheels to fit in the arches at it's new ride height the rear wheel openings were tastefully modified so that they didn't take too much away from the intended lines of the car.
This car was incredibly clean all throughout and always had a big crowd around it.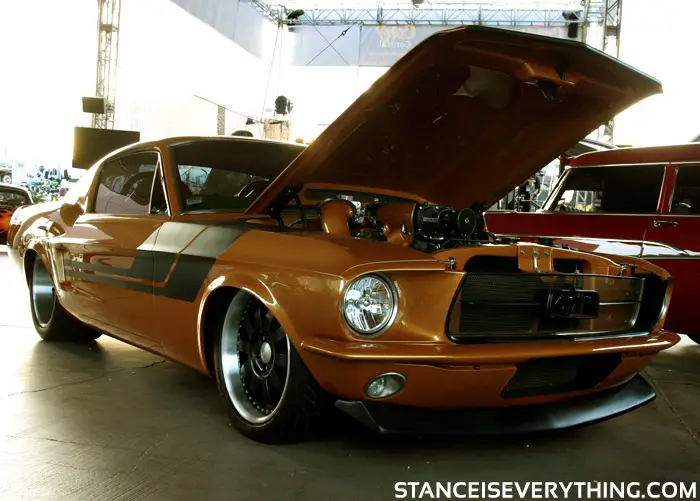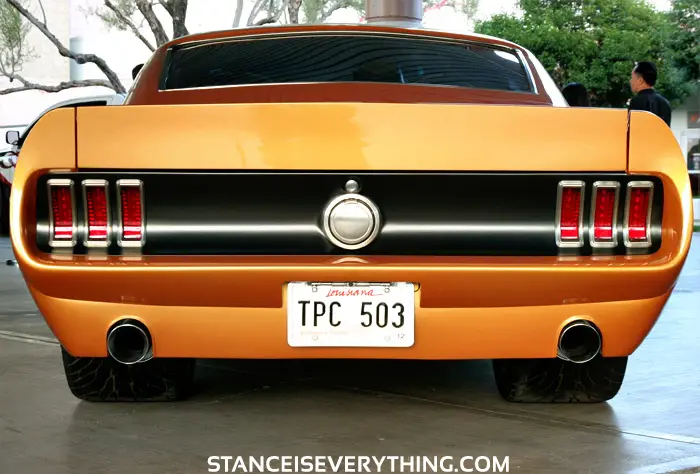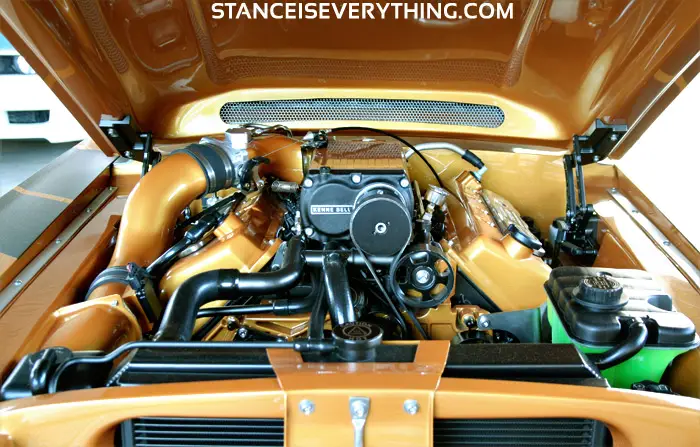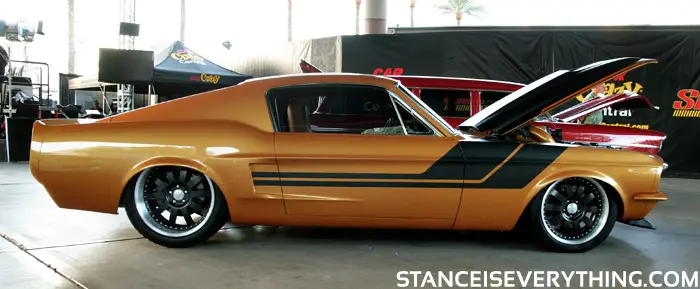 Hope you enjoyed this pairing, I'll be back later tonight with the last set of 50 photos from SEMA 2010.